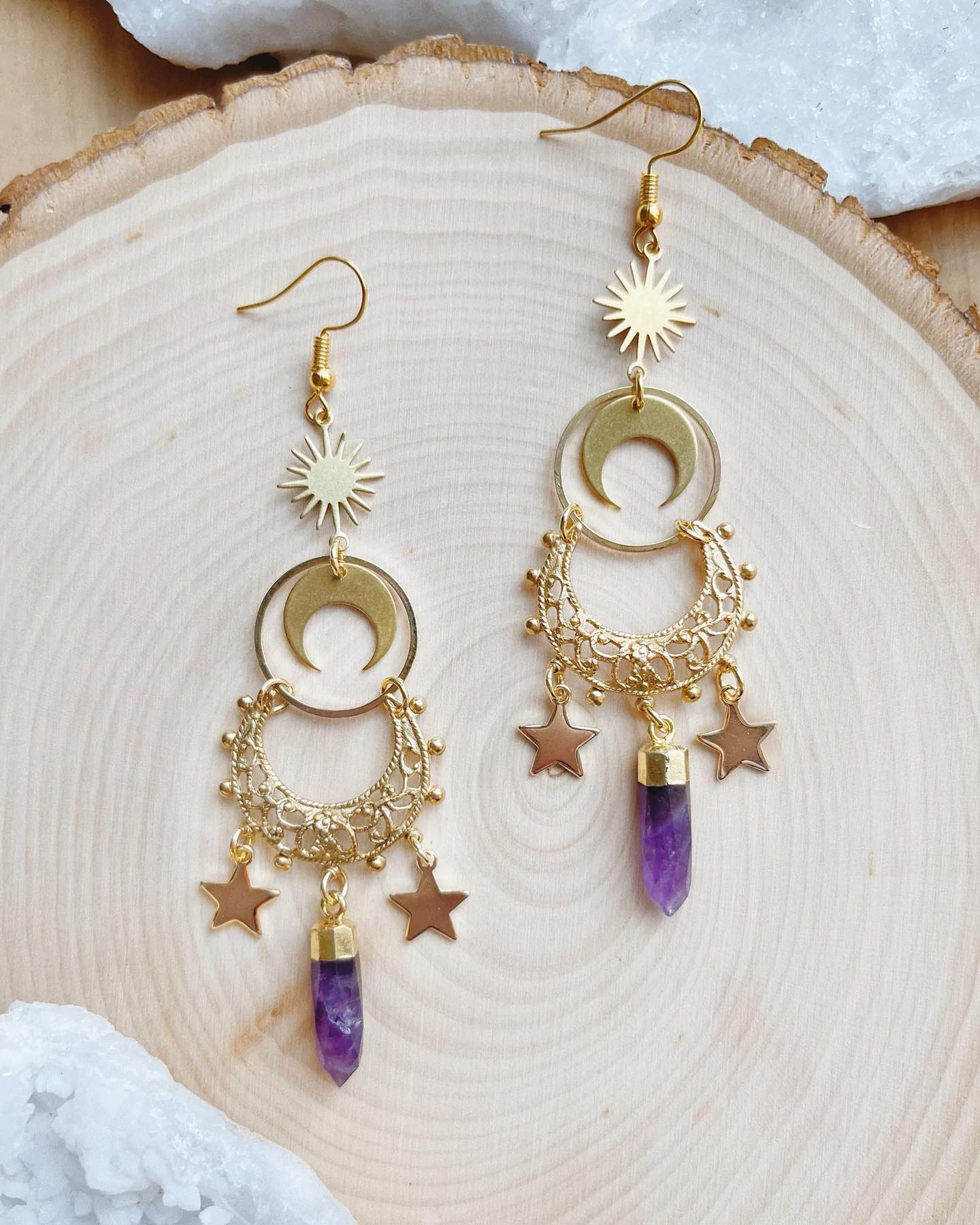 While it should be mentioned that crystals aren't scientifically proven to benefit in any way, many communities consider and connote certain aspects of their life with certain types of crystals. Call it the placebo effect, or a tangible sense of hope, people who believe in it observe the changes they wish for, and if you're starting out with using crystals (be it for major life changes or simply fashion), here is your go-to guide to healing crystals: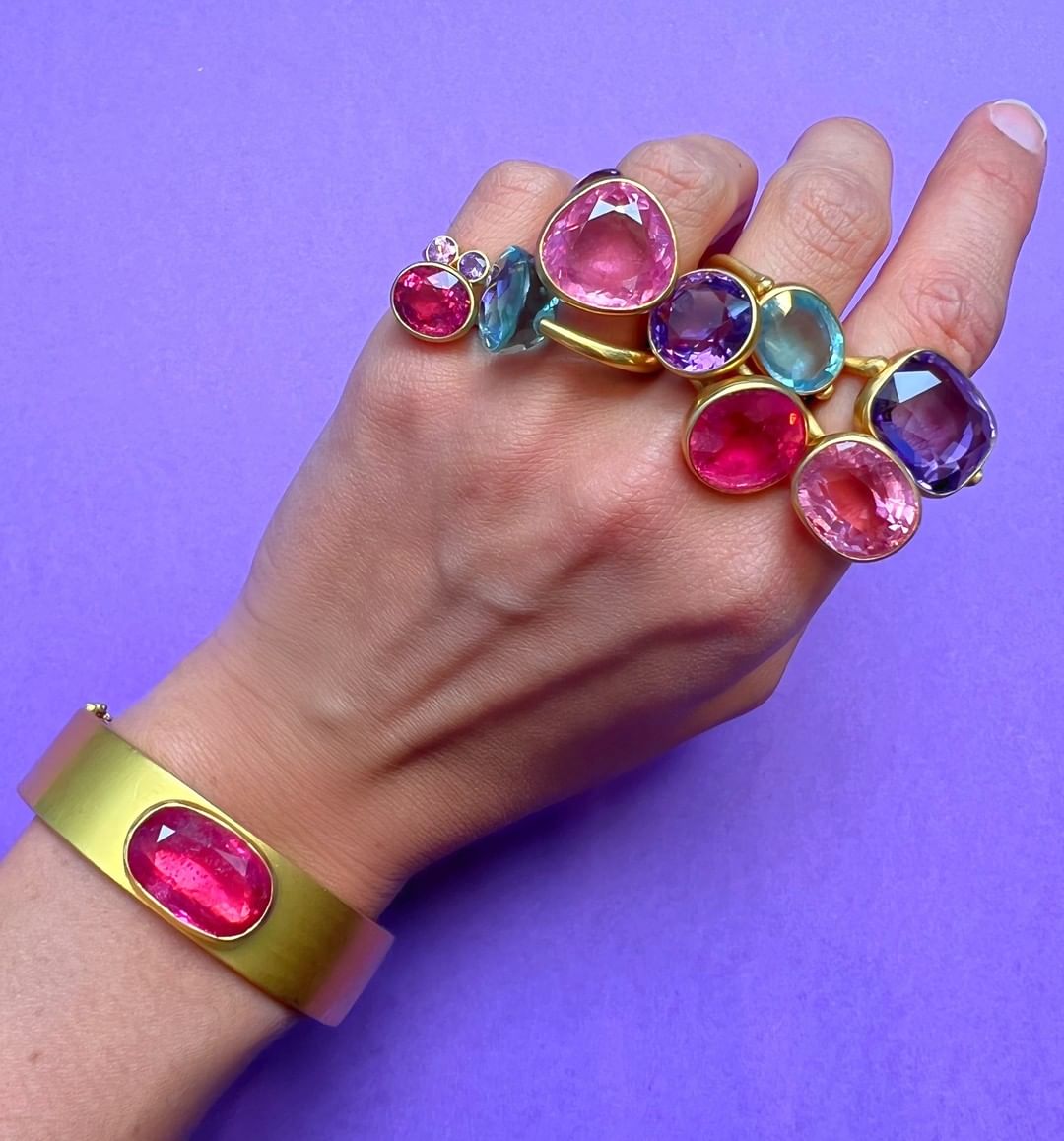 Individually, crystals can align different areas of your life. Their power also depends on the form of crystal you are using (tower, angel or a raw crystal shape). A pleasant sight to behold when kept on your work desk or by your bed stand with some soothing candles, if nothing, crystals prove to be great interior decor, and an addition of optimistic aura for your surroundings
Types of Crystals
Jade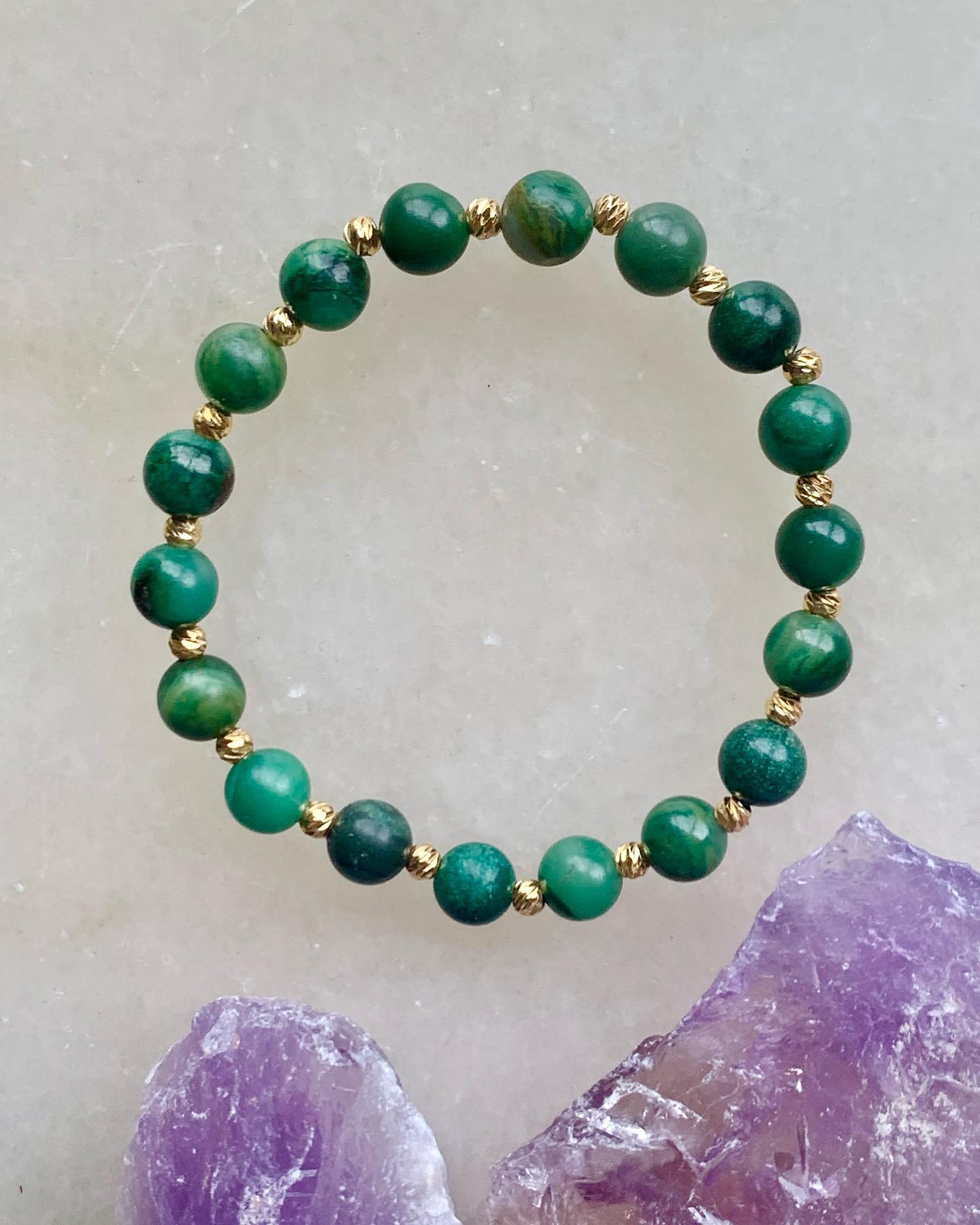 A pleasant green stone, Jade is considered a lucky stone known to have access to the higher realm. Jade has metaphysical properties and is believed to bring tranquility with wisdom or intuitiveness (especially if the jade is in a lighter color). The darker shades of jade are more known for creating a grounding and confident environment. Jade crystal is largely used in the form of bangles and rings, and is also used as an elixir for calming the mind as a rubbing stone during spas and massages.
Citrine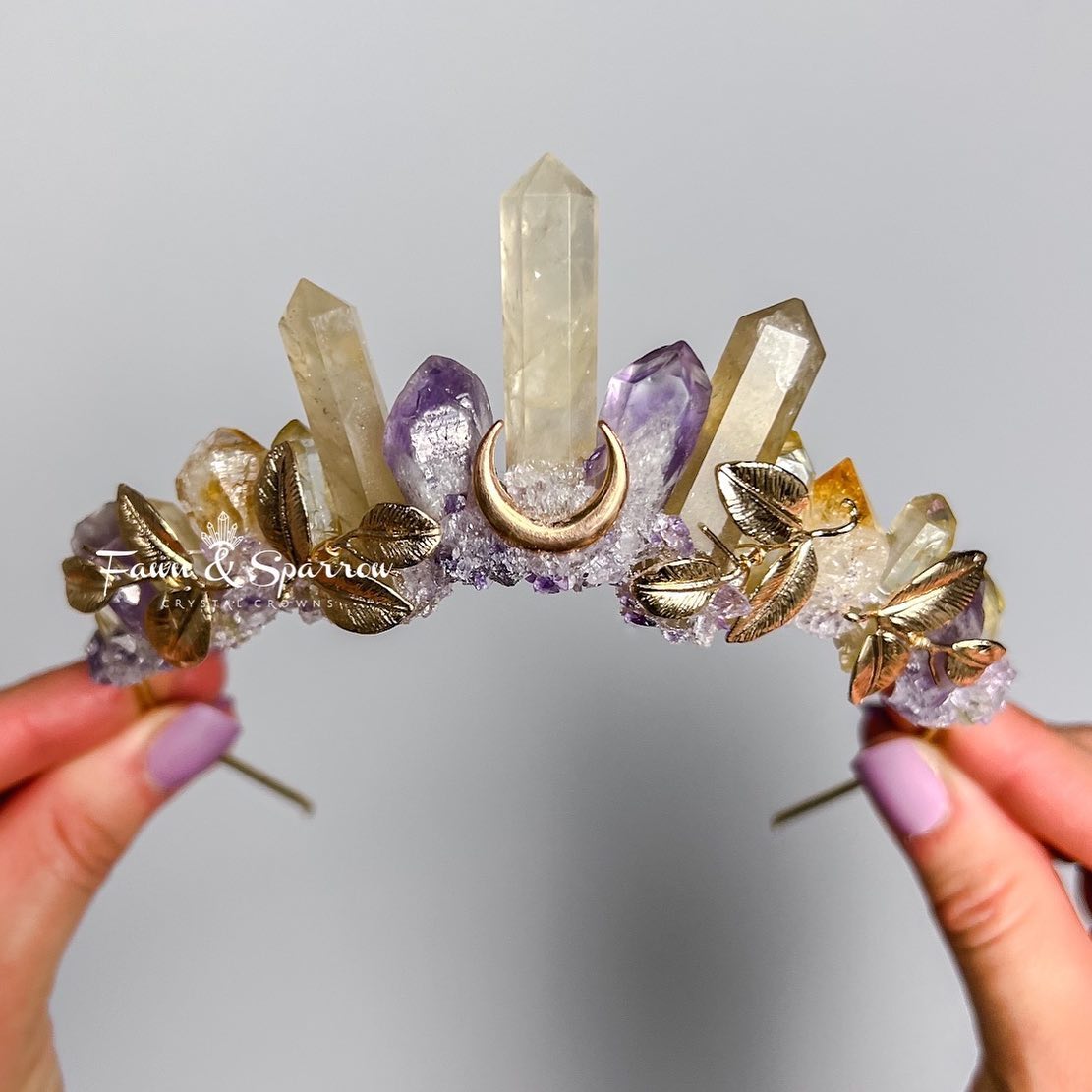 This vibrant orange crystal is known to attract success and happiness. Prosperity, abundance and good energy come under the belt of citrine. People who need the trust of a crystal to increase their confidence will love a dash of citrine with their outfits. Since citrine is heavily linked to success, it is used for manifestation of goals in terms of career, finances and overall health.
Rose Quartz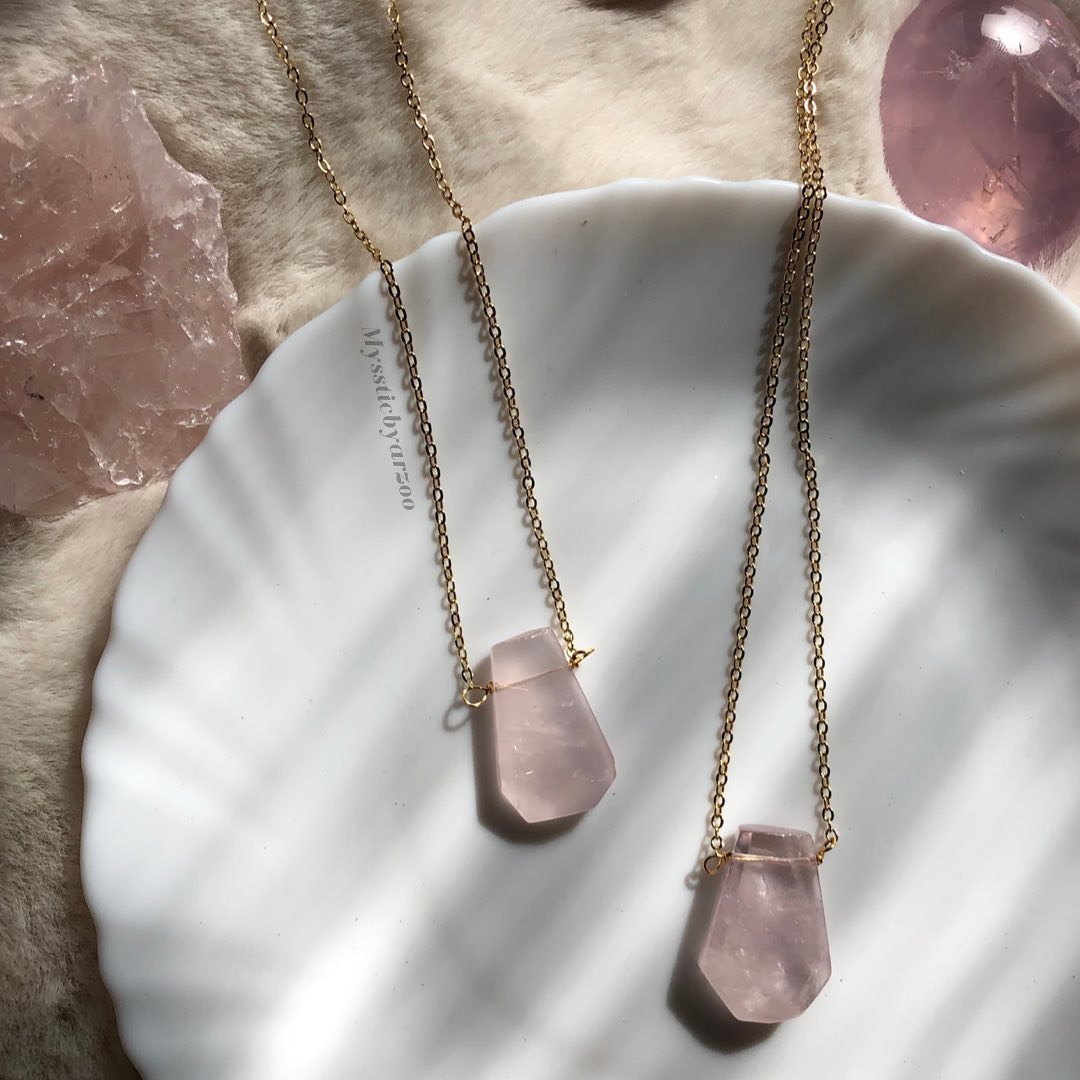 As the name suggests, the rose quartz is a beautiful pink crystal known to provide unconditional love, whether it be for the self, or to someone you are gifting it. It also increases the vibrations of empathy and kindness within the wearer, helping them become more loving and social.
Clear Quartz
Known for bringing balance, clarity and purity, the clear quartz is an easy healing stone for beginners to work with, and is highly utilized during meditation to connect to your higher self. It enhances your vibrations, without deflecting it much. Thus, if you tend to be an optimistic person naturally, you will gel in with the clear quartz easily.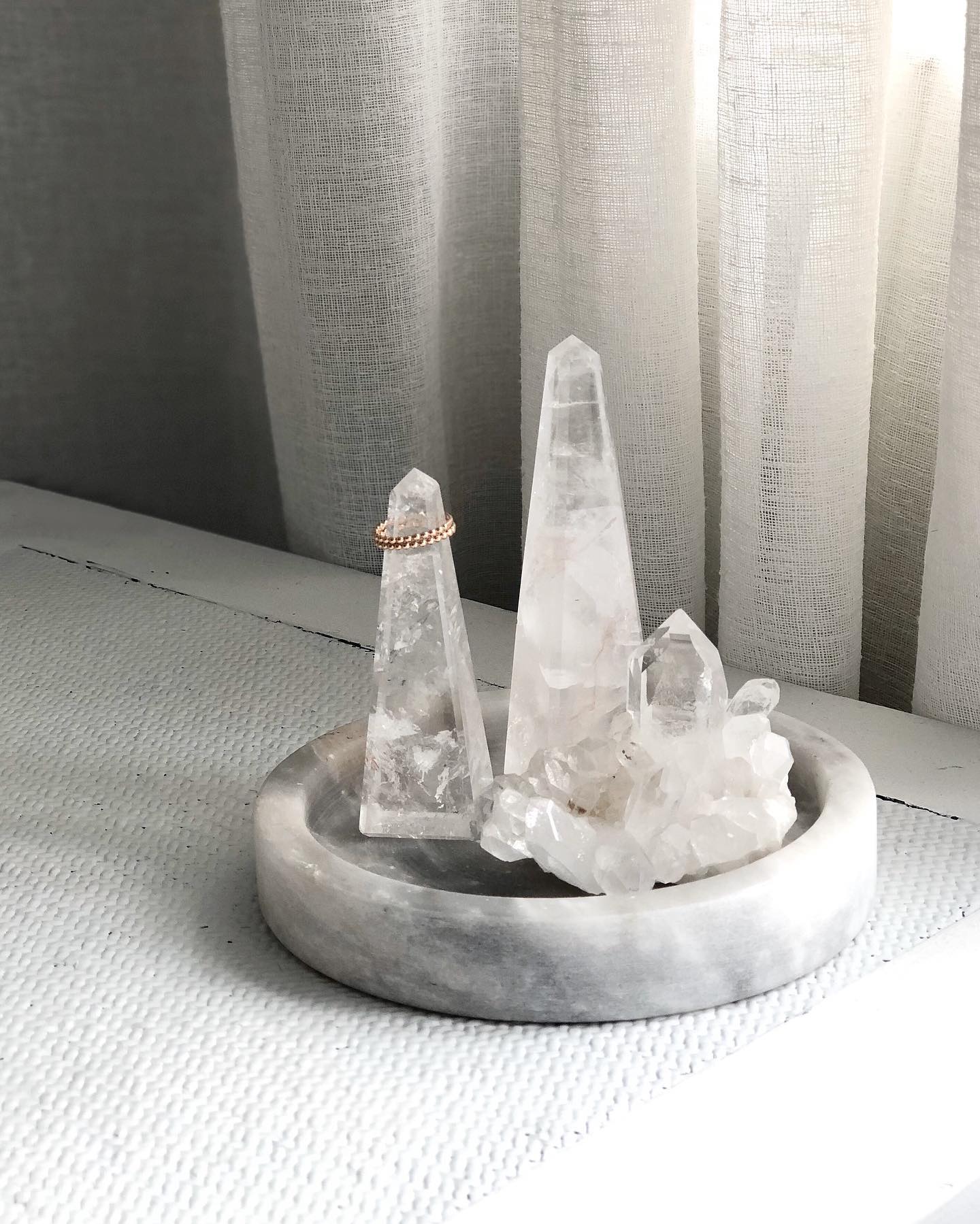 It is because of this factor that the clear quartz is also used to balance the energy of other crystals and is thus a good spiritual cleanse. Being clear in color, it is also a very versatile gem to use in jewelry, whether it be as a pendant, a nose ring or a pair of studs.
Amethyst
Amethyst literally translates from the Greek word 'amethystos'. It means not intoxicated, which quite openly points to its healing and the vibrations it creates for our benefits. Greeks considered amethyst to be of utmost importance, holding the values of groundedness, spirituality, calmness and tranquility. The purple may seem mysterious and sleek in visuals, however, it denotes the optimistic power it holds within itself.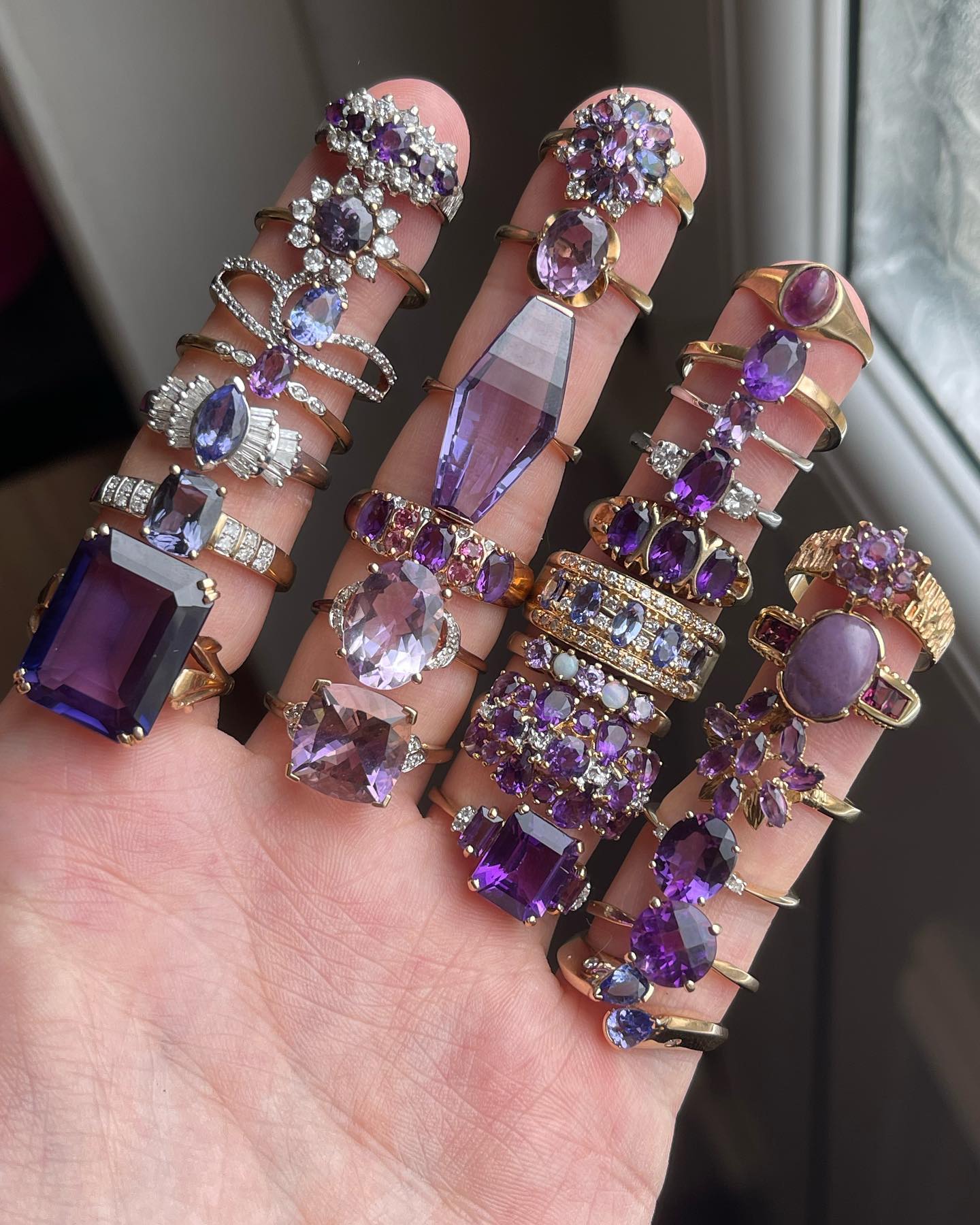 Amethyst along with amazonite are known for healing the cerebral cortex of the brain, and thus healing our sense of thought and directing it towards positive affirmations, creating an overall confident aura. Known to bring clarity, especially in the times of overwhelming brain fog, meditating with this purple beauty can not only help you stay 'sane' in this 9 to 5 hectic world, but also bring focus towards oneself and taking actions towards mitigating our bad habits.
Wear it as a pendant in the shape of the tower, and it will guide you towards the right direction and choices in life. If you prefer the raw look of the crystals, go with a gilded border to add the metallic touch of royalty for everyday use!
Choosing the Right Crystal for You
We all have a cosmic intuition, and crystals have the universal energy that we as humans can pick us. The vibrations come to us sentient beings in different ways, depending on the shape and formation of the crystal that you own.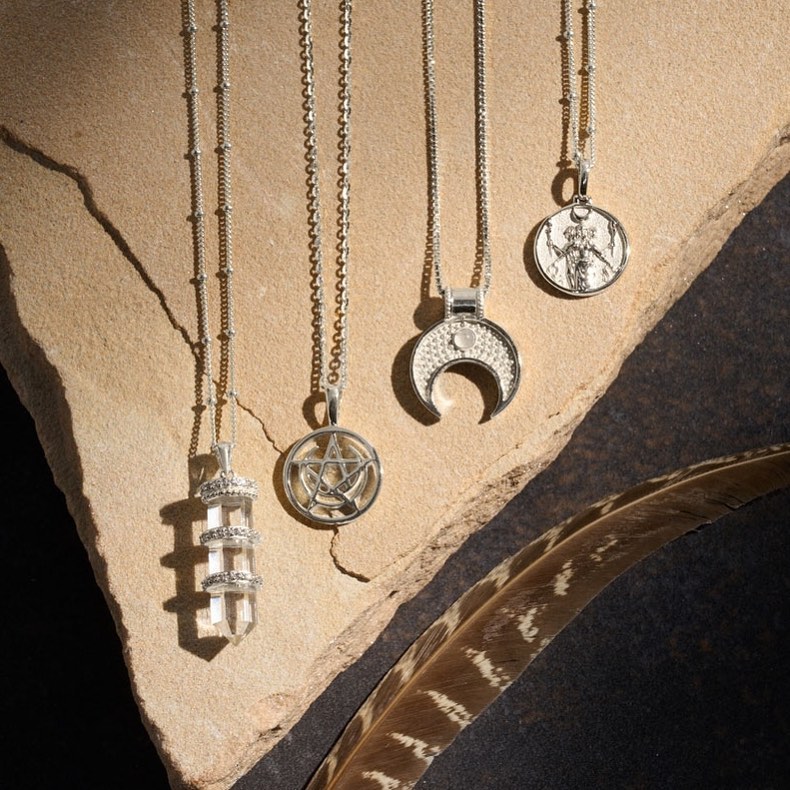 A crystal's shape may be decided by humans, and cut in a specific way to create a cohesive look. Such as a pyramid, star or even a simple droplet used as pendants and as gems in a bracelet, whereas formation refers to how the crystal is naturally created in nature, thus referring to its atomic structure with unique properties. In a natural formation, the shape is mainly determined by these properties.
Sphere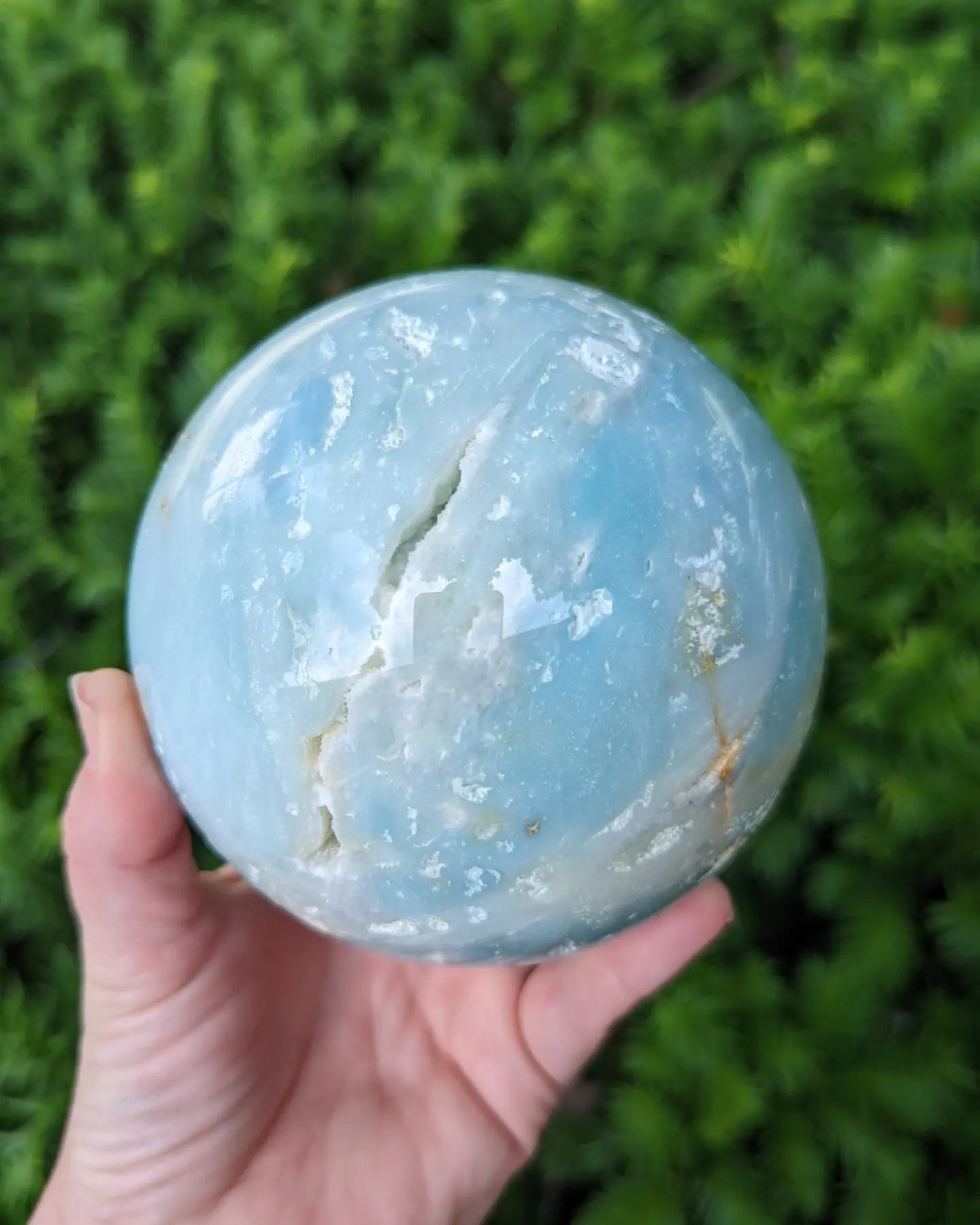 The most common shape found in a crystal shop is a sphere. Vibrating its energy in a 360 degree area, this shape is good to be worn as a bracelet having multitudes of crystal spheres, or a bigger size kept as a nightstand interior.
Pyramid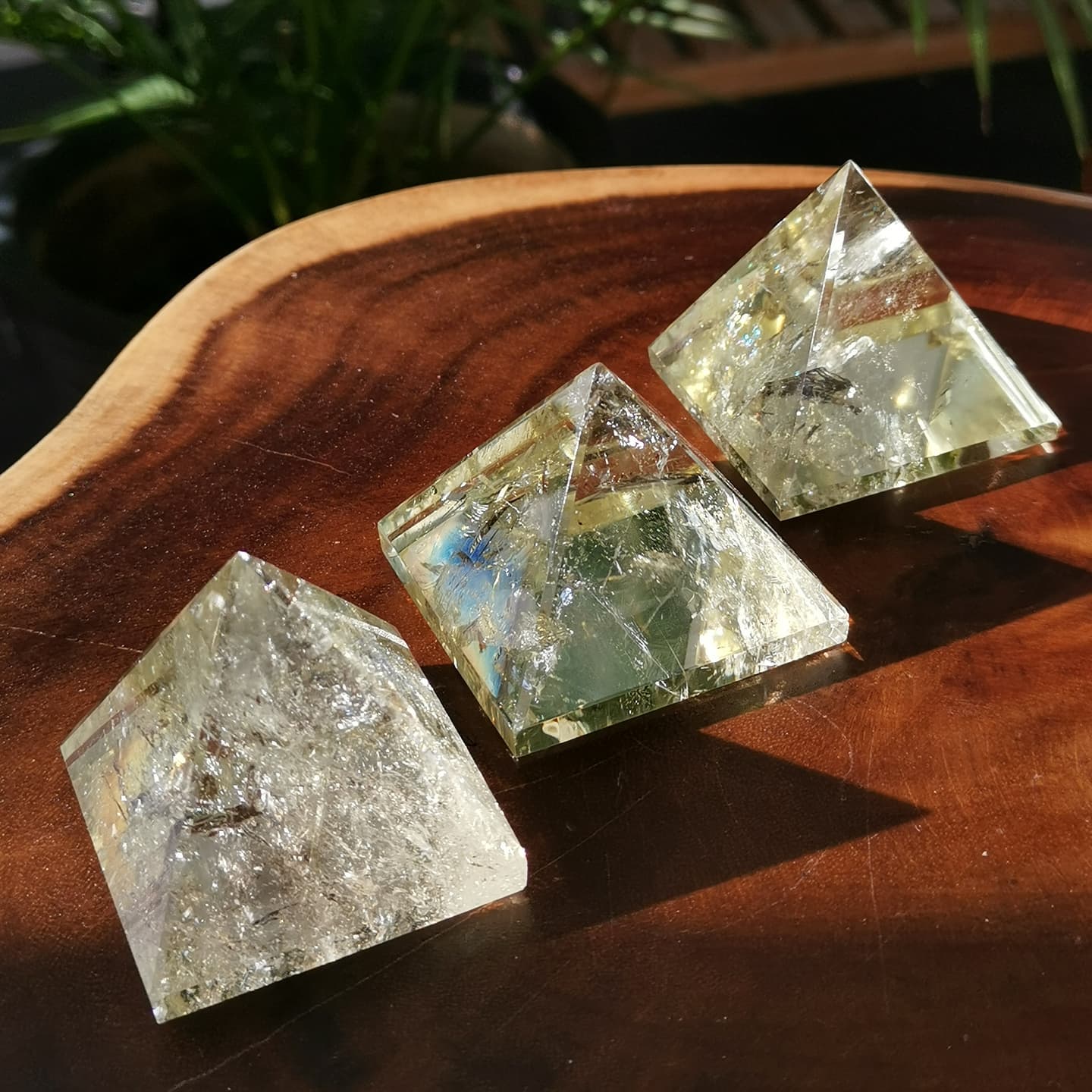 An ancient symbol, pyramids are known for their transformational energies. It is spread out at its base with the energy concentrating the most at the tip, kind of acting like the beam part of the pyramid to emit these energies. The base being in a square shape gives the pyramid a grounding energy, while connecting it to the higher self through its tips. Thus, it is majorly used by spiritual believers during meditating or journaling.
Tower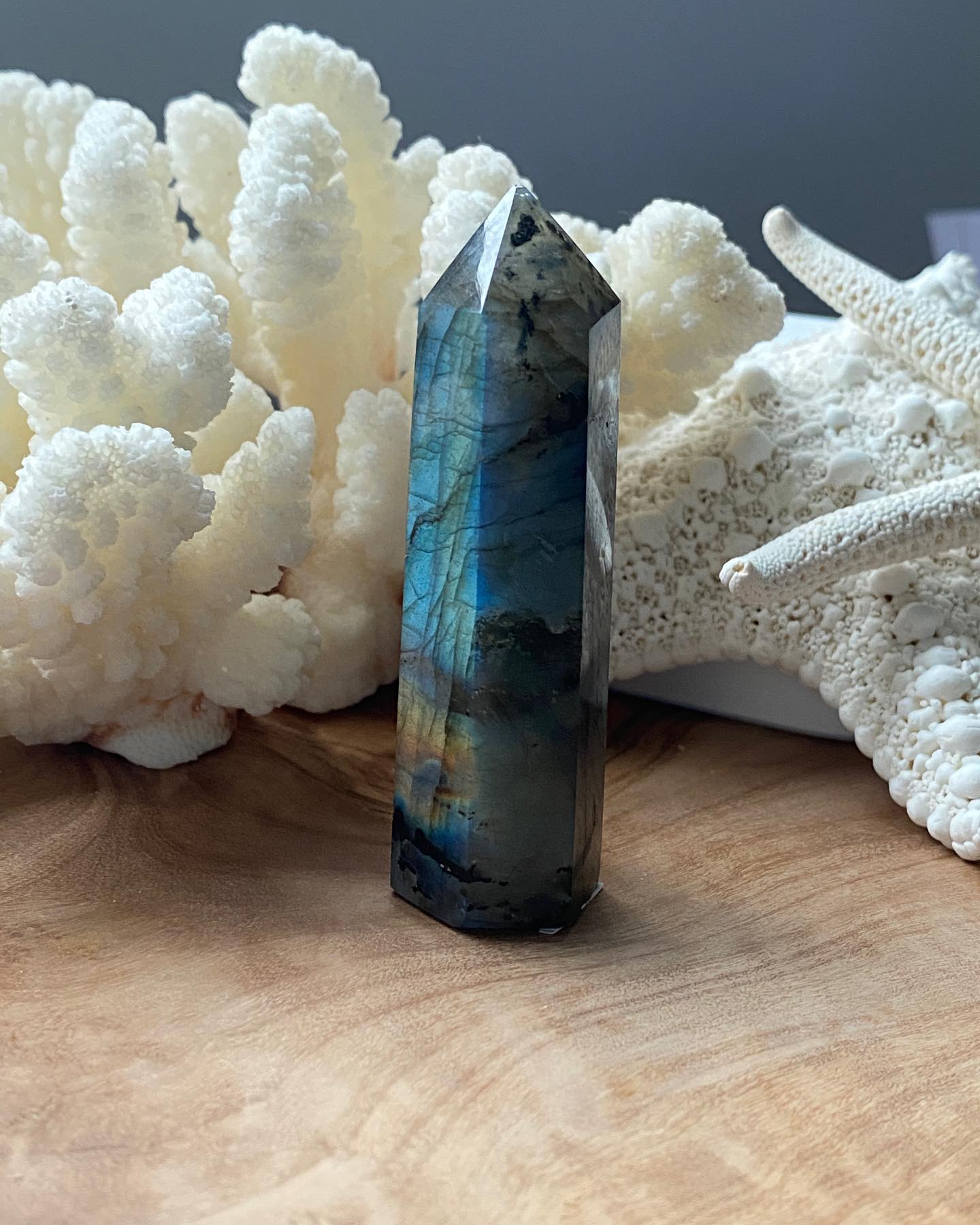 One of the most popular shapes is a twist to the pyramid with a tower shape, and as such, it is a more modern representation of the pyramid. Used as pendant by many jewelry lovers, we suggest investing in this as a rose quartz crystal for the all-round energy of love.
Shape your Style with Crystals!
Wear it as Jewelry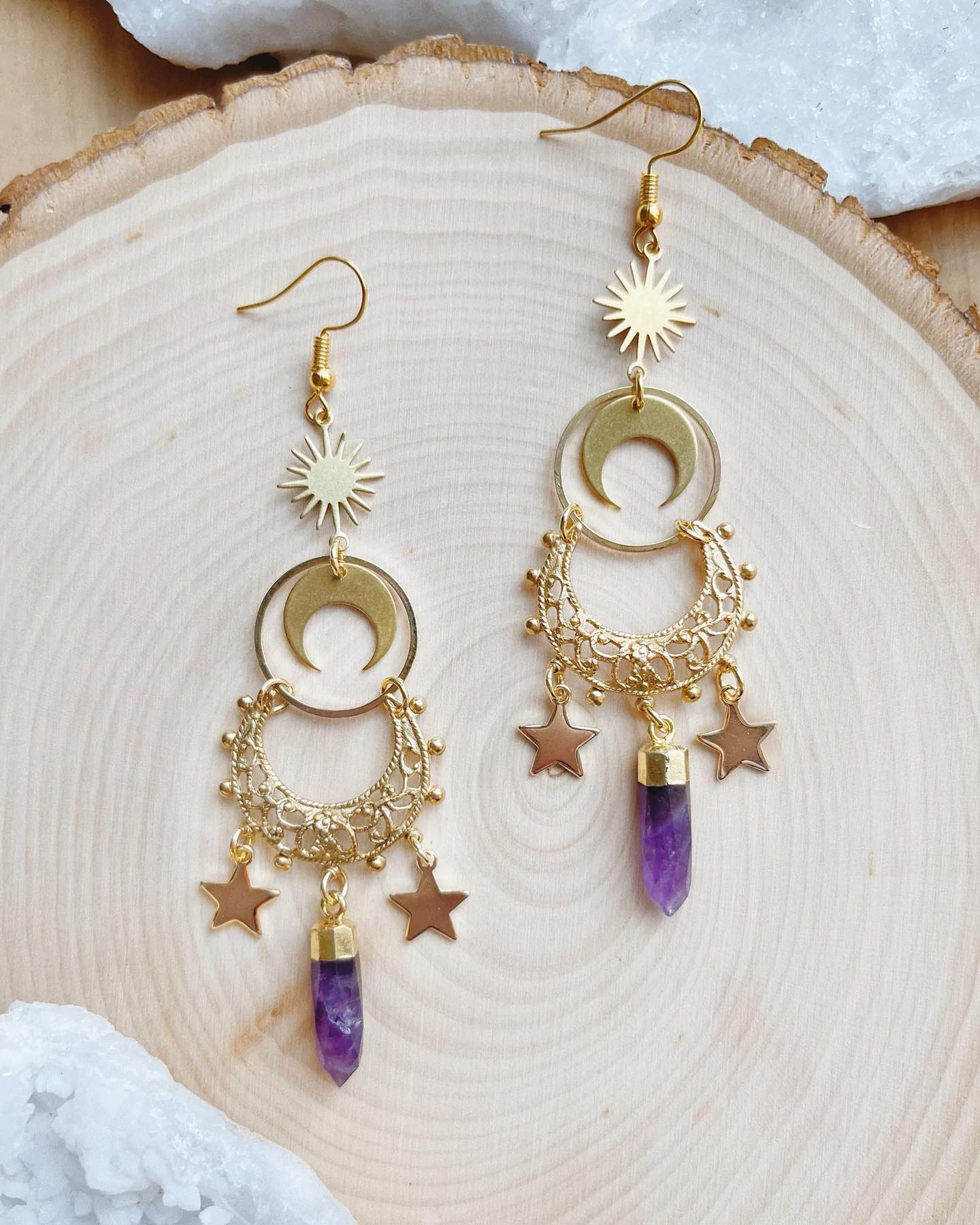 A no-brainer, but it was important to put it out since the only time you will always be near your crystal is when you wear it as jewelry for the whole day. Beaded bracelets, bangles, necklaces, chokers, earrings, studs, belt additions, the list goes on. Try and see what you like the most, or alternatively, what kind of jewelry do you wear the most, and you might just find that necklace with the mix of rose quartz and amethyst that you were looking for.
The Best Desk Showpiece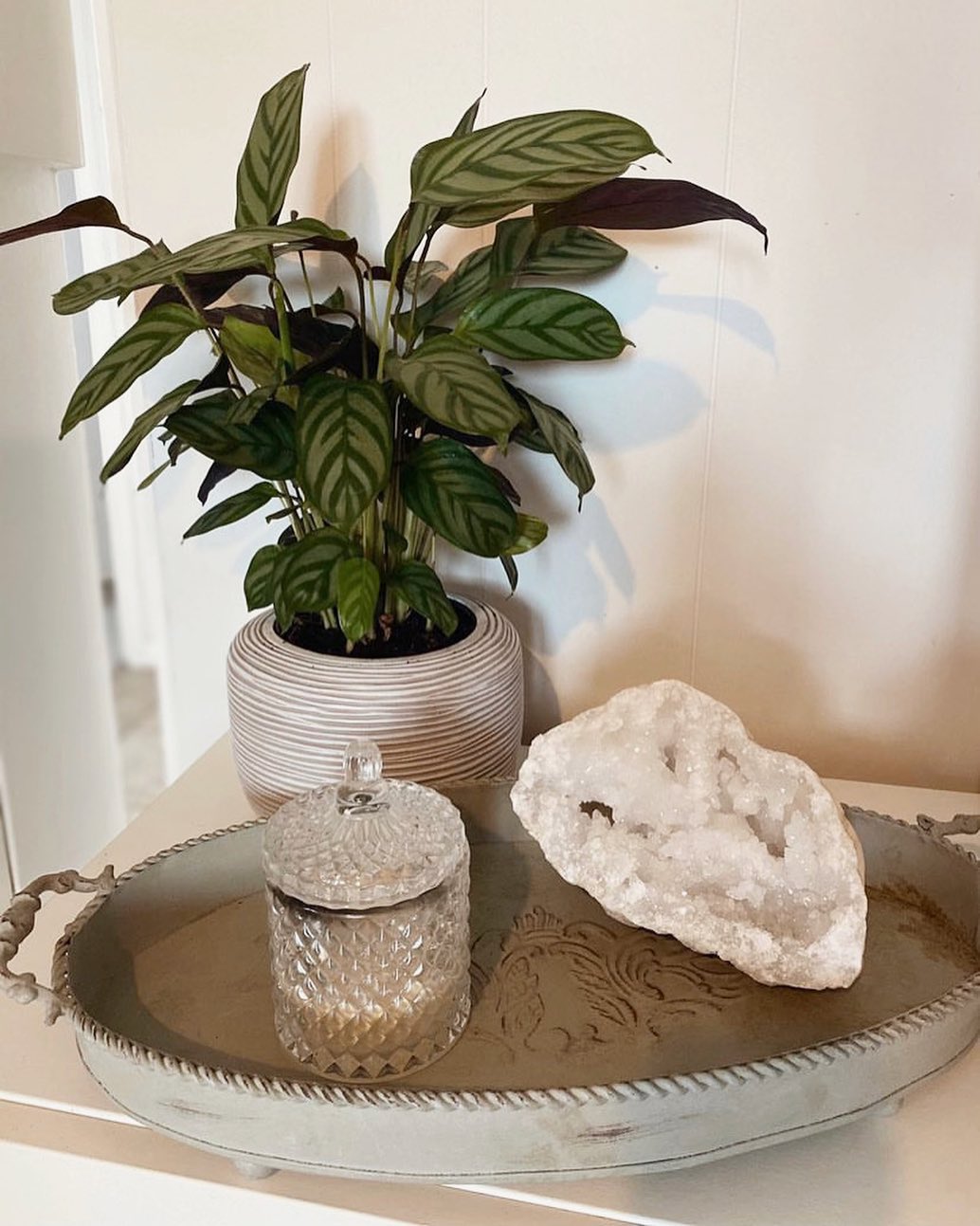 If you are into collecting trinkets and are always finding ways and second-hand stuff to amp up your living space, crystals can be a good match for those empty desks! A great addition as an aesthetic, crystals are channels of energy, and keeping specific crystals at a designated space can help balance the energy in and around your home sweet home.
Divination through your Beauty Regimen? Yes Please!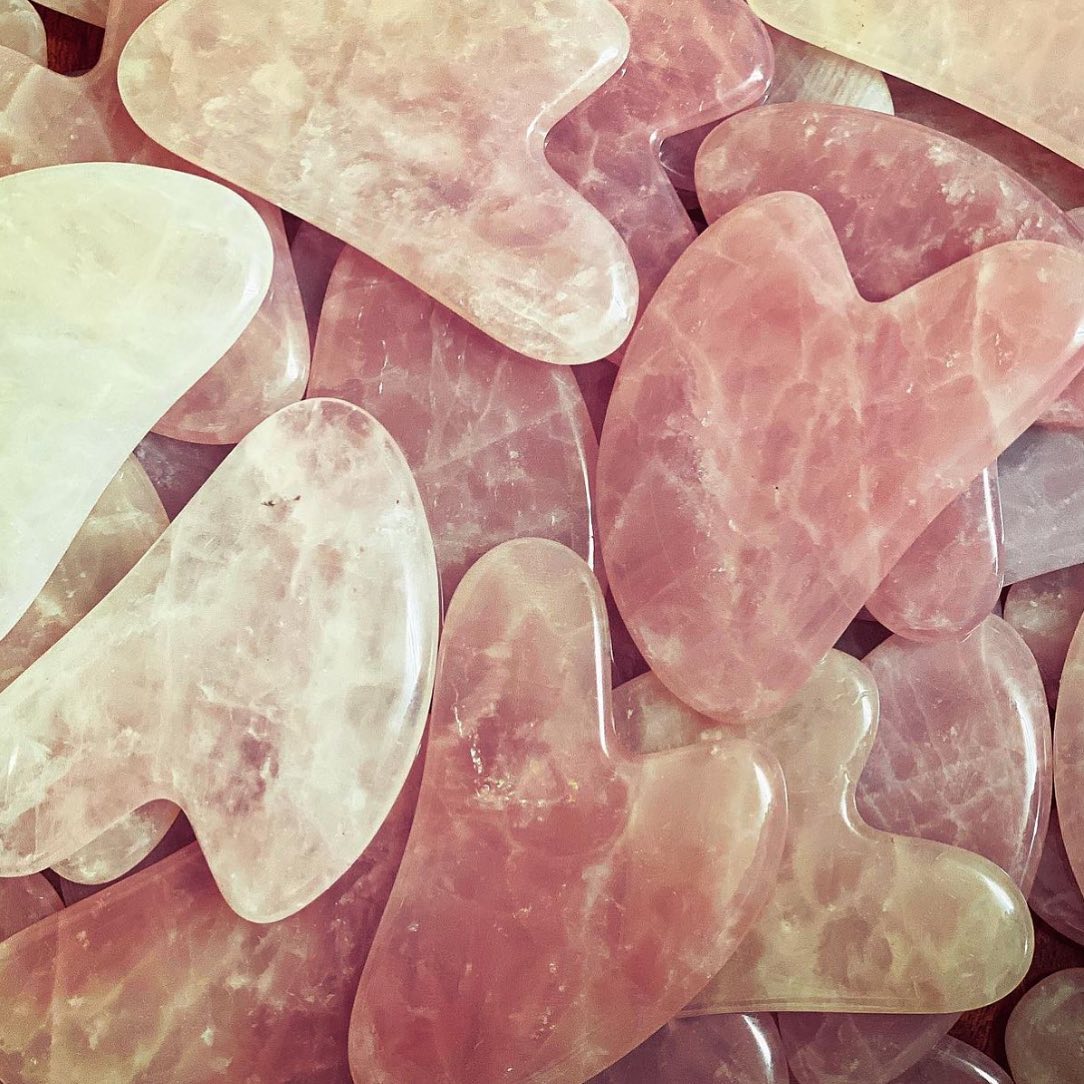 We've heard it, all the jade and rose quartz rollers and gua sha were the rage a while back, and continue to be a good skincare regimen. With debates going on if the $20 roller in green is really worth it or not, the ones who have seen a definitive difference in their skin texture swear by it. After all, it is a form of a good massage, so why not amplify its healing with some spiritual energy, right?
Frequently Asked Questions
How do I charge and cleanse my crystals?
The easiest way to cleanse or charge a crystal is by keeping it under direct sunlight or moonlight on your balcony or rooftop. The full moon is a good time to cleanse it. It is advised to clean all your crystals once a month. Be careful about keeping it in sunlight though, some crystals (such as amethyst) may fade if kept longer than an hour.
What are the best crystals for beginners?
Clear Quartz, Amethyst and Rose Quartz are all good starters for someone who is learning about crystals and wishes to experiment with their healing properties.
Why do you need to charge your crystals?
Charging crystals, like the term suggests, basically provide the crystals with more positive energy and omits and bundled negative energy the crystal may have attracted over a period of time. Many spiritual practices mention that the use of an uncleansed crystal may not provide the desired results.