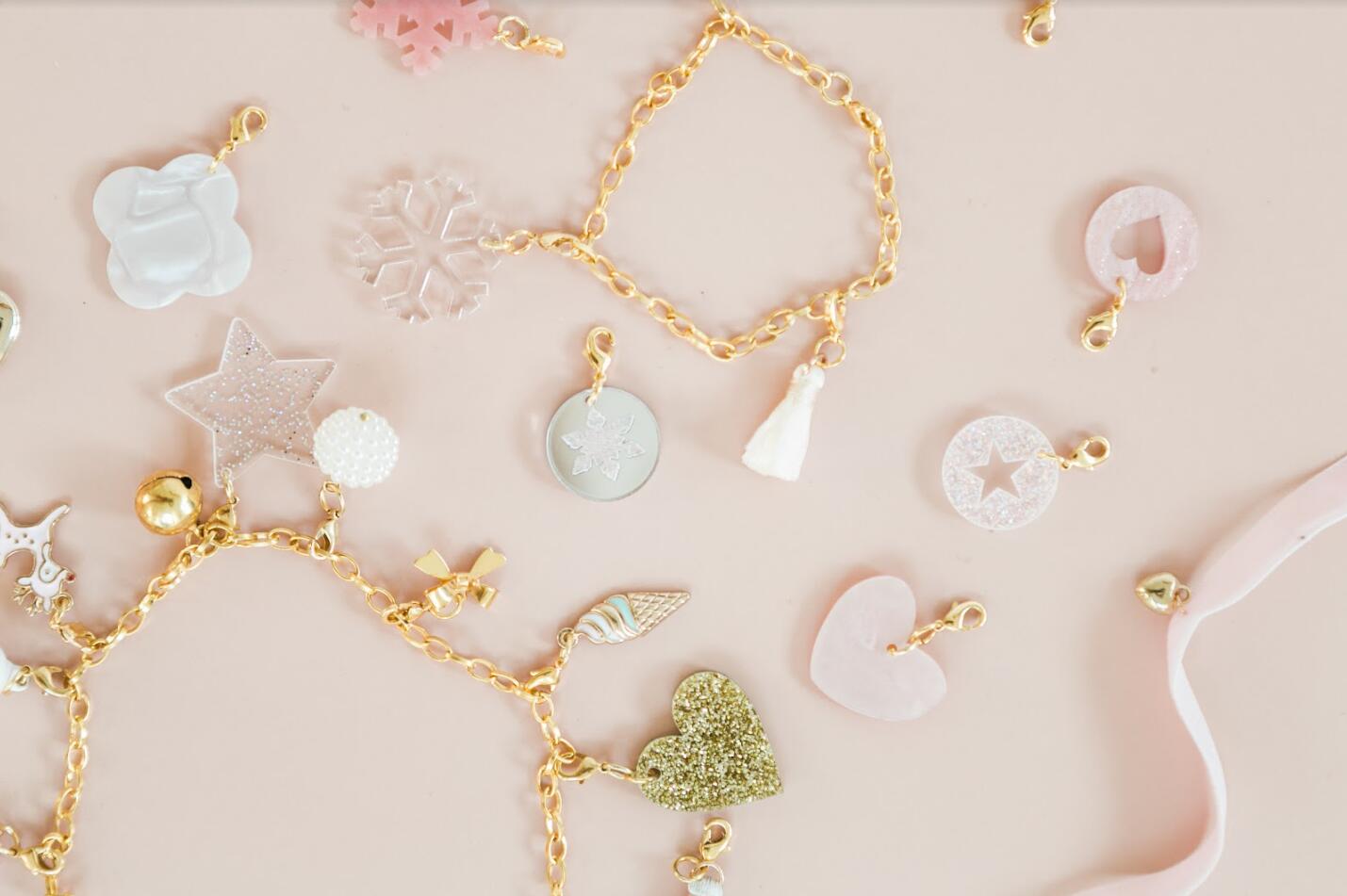 A piece of jewelry can instantly enhance your appearance, making you look stylish. Depending on the jewelry you choose, you can look edgy or sophisticated. For instance, layered necklaces pair well with trendy accents in your outfit, such as a suede jacket in a bright color or cowboy boots. On the other hand, a single charm or a sapphire necklace makes for a basic but classy look.
Though it helps to keep a stash of jewelry that's versatile, you can always update it. With new pieces in your collection, you'll be able to create new looks that will make heads turn. For instance, you can sell an old piece of gold jewelry and get a new one from a store like Gold Buyers Near Me. To find some inspiration, check out the following pieces you might want to add to your collection: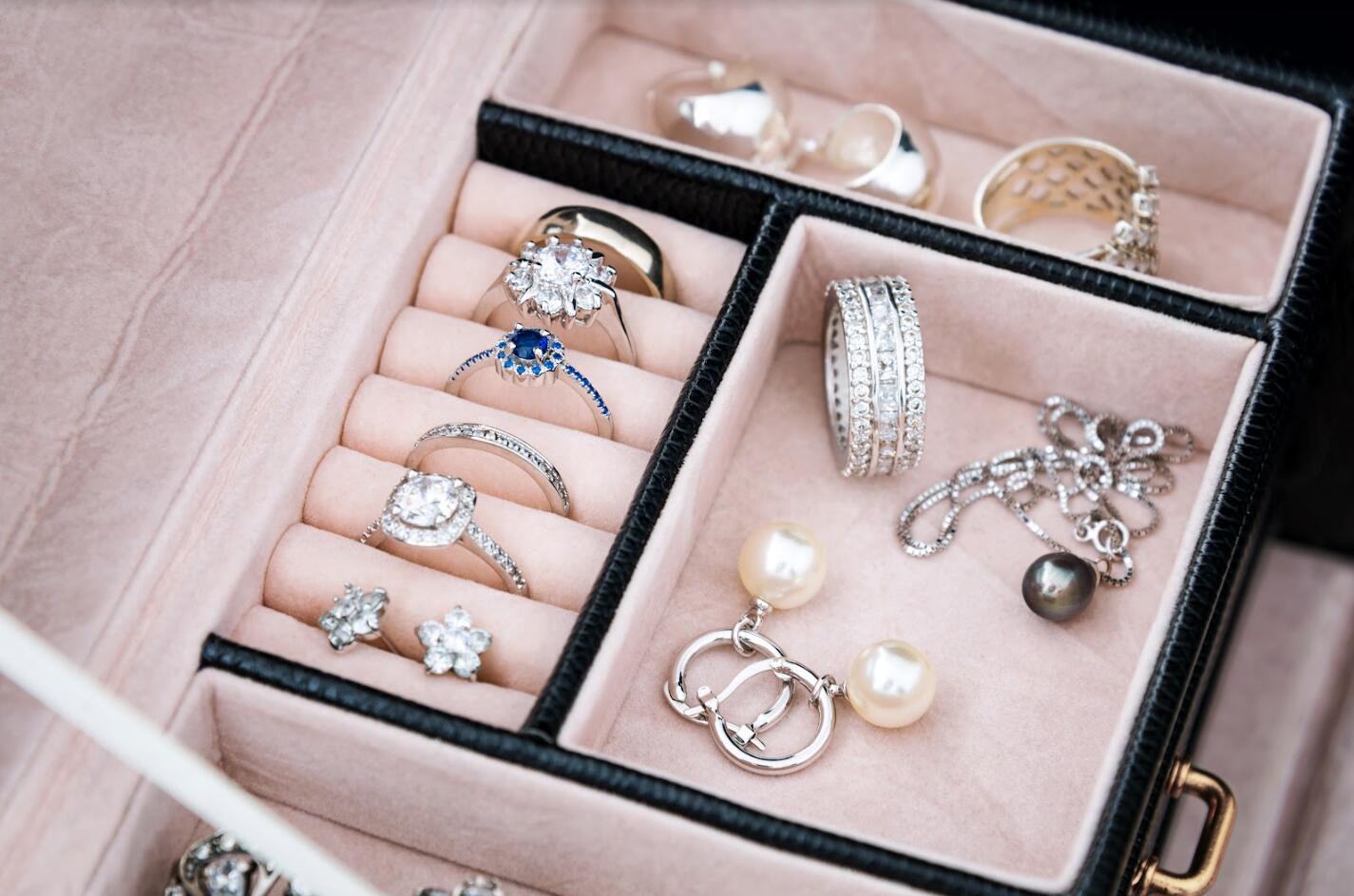 1. Stacked Rings
A fashion trend like bracelet layering, ring stacking is a creative way to show your style through gemstones and diamonds. It's also a way to remember significant events in your life, such as the birth of your children and anniversaries. The rings serve as a reminder of the significant impact events made on your life. For example, many women wear their anniversary ring along with their wedding and engagement ring.
But ring stacking doesn't always have to include the wedding ring. You can mix old rings with new ones. If you fancy gemstones, pair your birthstone with other gemstones that you like, such as ruby or sapphire. Gemstones add a pop of color and a burst of energy to your outfit.
To create a minimalist look, go for a simple band, a hammered ring, or a piece with tiny diamonds, which will balance a sparkly and simple style.
Don't be afraid to mix and match. Simple bands will look lovely with chunky diamond bands. Your rings don't have to be neatly stacked. They just need to take a cohesive look.
You can even try mixing band widths with different metals. Yellow and rose gold are a match made in heaven. They may seem incompatible to you, but they're bold and refreshing, which is why many women like to combine different rings.
2. Paperclip Chains
Another trend to consider is wearing paperclip chains. Though you can play around with a rope, dancing, or twisted chain and match it with any look you're going for, a paperclip chain will be a game-changing piece in your jewelry stash.
Modern and fashion-forward, a paperclip chain uses a large piece of rectangular gold wire that gives an illusion of paperclips chained together, without the added design on the center. So, it's like wearing a large piece of necklace or bracelet that doesn't feature too much gold, unlike a bangle.
3. Bangles
Wearing multiple bracelets has been as popular as wearing stacked rings. Bangles make for a great statement piece, as they're firm and alluring. You can layer them with dainty bracelets. There are no rules to follow—you can mix and match different kinds of metals, colors, and materials to achieve the look you desire, be it bohemian or rock-and-roll chic.
To start layering bracelets, select a bangle that acts as the standout piece, such as a gold or diamond one. If you want a coordinated look, you can go for a bangle and bracelets made of the same material, such as silver or gold.
But if you want to try something new, matching different materials will work just as well. For example, a bracelet with a studded gemstone will pair well with a gold bangle. It doesn't hurt to mix and match colors too—rose, yellow, and white gold bangles will create a vibrant and modern look.
4. Gemstone Jewelry
As mentioned earlier, you can pair gemstone rings and bracelets with anything. Hence, gemstone jewelry is known for being versatile. You can wear it with any kind of outfit, from casual to formal clothes.
When looking for gemstone jewelry that suits your style, the key is to pick a statement piece. A pearl necklace can be your signature piece—it will balance a simple look, such as a mini black dress or a plain white shirt with jeans. Moreover, a gemstone bracelet from your collection will match well with any kind of metal bracelet, such as rose gold.
However, gemstone jewelry doesn't always have to be simple. Feel free to wear a bold, chunky gemstone necklace with matching earrings together with a t-shirt-and-jeans combo for a fun and classic style. A striking pendant necklace, like a topaz one, will even go well with a little black dress—perfect for an evening date with your other half. What's more, you can refresh your corporate attire with colorful earrings that will look striking against a white blouse.
5. Large Eternity Ring
Gold jewelry will always be timeless. But diamond pieces in your collection will add some sparkle, giving you a boost of confidence and brightening up your day.
Invest in a large eternity ring, a symbol of love and commitment. It's usually paired with a wedding band and an engagement ring. The rings can be stacked together, or you can wear them separately to suit your personal style.
However, the most common way to style an eternity ring is to wear it on your ring finger. It's positioned on top of the engagement ring, with the wedding ring at the base. This kind of arrangement signifies the wedding band and eternity ring securing the engagement.
Eternity rings come in different shapes, such as round, oval, emerald, or heart shapes, which add depth and structure. Depending on the shape you pick, an eternity ring can be your go-to statement piece.
6. Long Necklaces
Like stacking rings and bracelets, layering jewelry is all the rage. For something new in your jewelry stash, consider long necklaces that will complement your regular-length chains.
There are plenty of long necklaces that you can choose from. If you want something simple, get a minimalist necklace. It will complete a basic or casual getup like a short summer dress or a t-shirt with denim shorts. To make a statement with a long necklace, match it with a thick and short one.
But one thing you should keep in mind is to avoid pairing a long necklace with a long outfit, such as a maxi dress or an oversized sweater. Unlike other pieces of jewelry that can go well with anything, a long necklace should be balanced with short accessories or clothes.
Takeaway
Jewelry, such as these pieces from Gold Buyers Near Me, isn't just a wardrobe staple to modern-day women. It's a worthwhile investment that completes your look and makes you feel confident. It also holds sentimental value that grows greater as it's passed down from generation to generation.