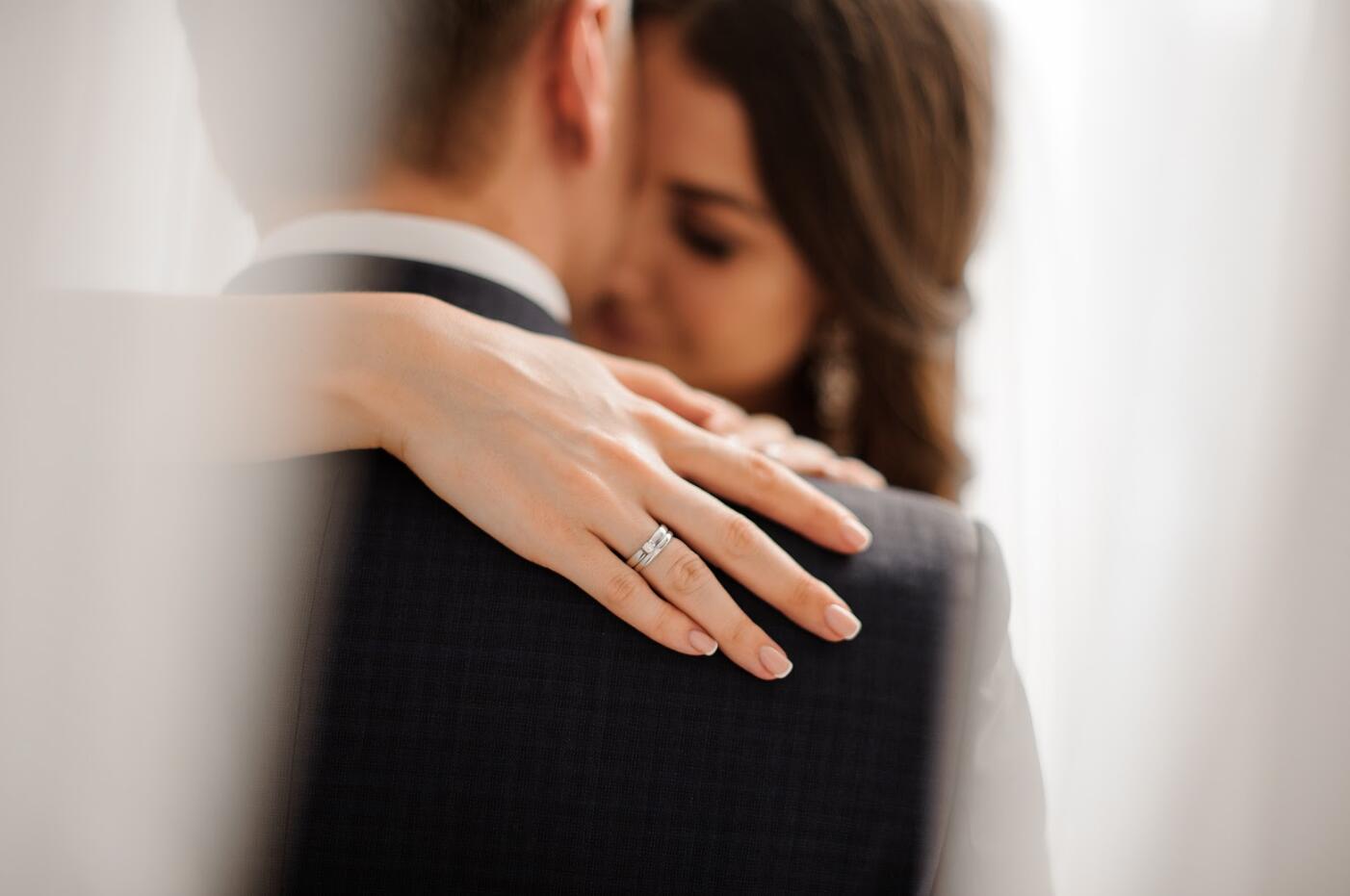 If there's one type of shopping that is rarely done but still bears excitement, that's engagement ring shopping! Looking for engagement rings can be a euphoric and crazy time for everyone involved.
An engagement ring has always been perceived as a sign of committing to a lifetime with your partner. Moreover, browsing around these sparkly stones and pieces of jewelry can be so romantic, especially if you're doing this with your future spouse.
But as exciting as shopping for an engagement ring may sound, it can also be an overwhelming and confusing experience, especially if you're clueless and have never done anything like this before. An engagement ring is a costly investment, so you may want to ensure that you're saying 'I do' to the best engagement ring out there. 
Whether you're buying rings together, or flying out solo, here are five things you must know and remember when shopping for a diamond engagement ring for your beloved partner:
Know Your Fixed Budget
Diamonds are already known to be expensive. Even so, many buyers still appear surprised at how some diamond engagement rings are a lot pricier than they first expected. Thus, before you even go out and hunt for the perfect engagement ring, it's a good idea to review your finances first and see how much you're willing to invest in this ring. Your budget will serve as your basis whenever you're browsing for rings and find which one you can afford.
If the prices of the mined diamond rings still overwhelm you, it may be a good idea to find a more affordable but still high-quality, sparkly engagement ring. For instance, you can go for the lab grown diamonds as they're still durable and exquisite like the traditional ones. The only difference is they usually cost 20% to 30% less, without compromising the quality. Overall, your fixed budget will help you decide whether you go for traditional diamonds or switch to alternatives.
Review The Four Cs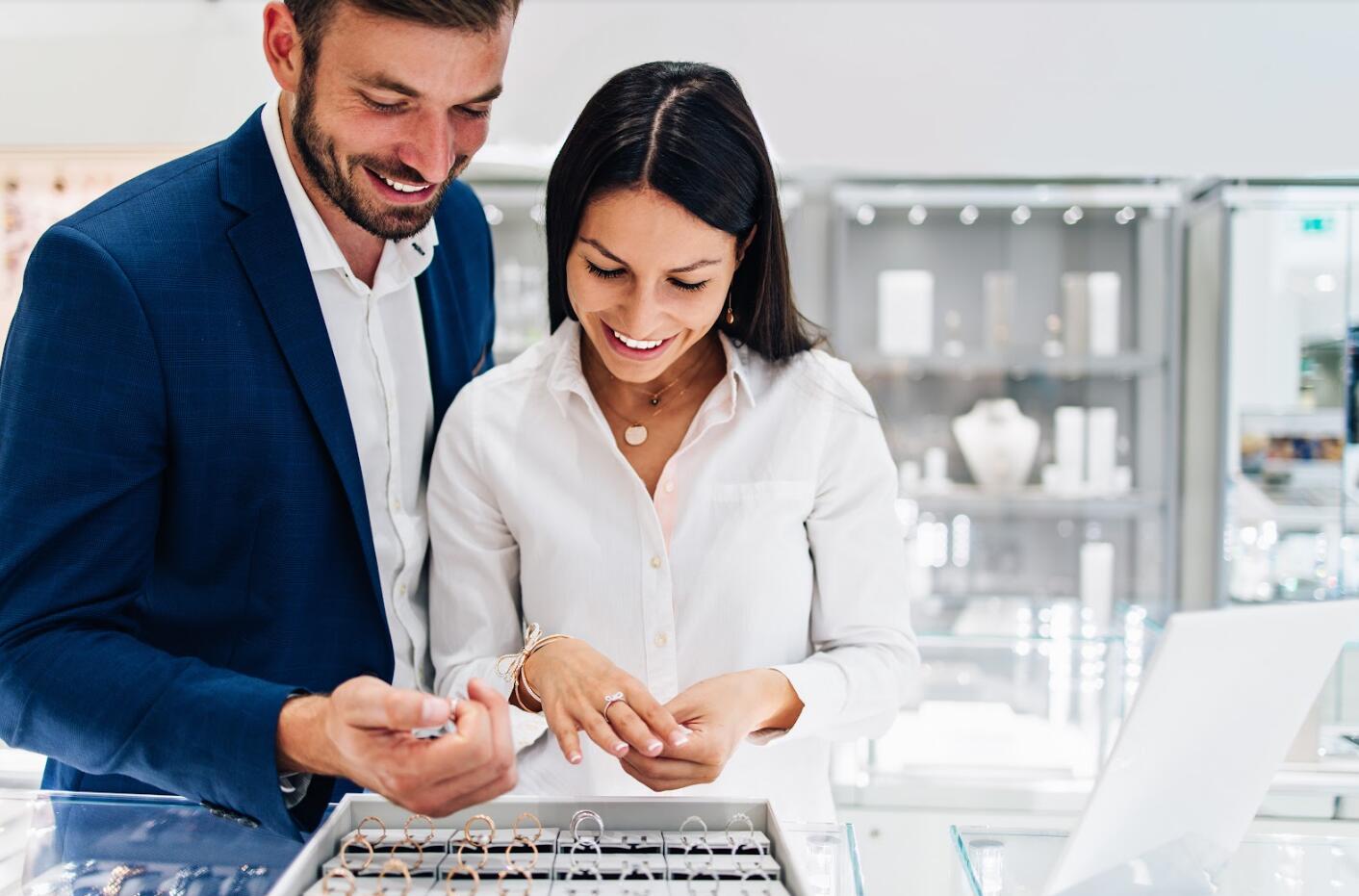 Diamonds have always been considered as the traditional engagement ring stone. If you want other varieties, you're also free to shop for other gems like ruby, sapphire, emerald, aquamarine, and so on. 
Meanwhile, if you're like most people looking for diamond engagement rings, you must first review and understand the four Cs before buying the ring. Every diamond you see should each have a grading report produced from reputable laboratories. This report will consist of details regarding the diamond's overall quality and worth.
The four Cs stand for cut, color, clarity, and carat. While you may still have to look at the diamond closely, their four Cs will be your first indication of the diamond's worth and beauty. Here's an overview of the four Cs:
Cut: This refers to the proportions of how the diamond was cut. This affects how the stone can capture light. The deeper the cut is, the more it loses light, brilliance, and value.
Color: This refers to the degree to how colorless a diamond is. The closer the stone is too colorless, the higher the value.
Clarity: A grading that measures the flawlessness of a diamond, both internally and externally.
Carat: A measurement of the diamond's weight.
The most important part of the four Cs is the cut. When a diamond is perfectly cut, any color or clarity flaws will become less noticeable. Moreover, a well-cut diamond will appear brighter and more sparkly, making it appear bigger than the actual carat size. Now that you know the four Cs make sure to watch out for high-quality diamond-cut whenever you go diamond engagement ring shopping.
Choose The Right Metal for The Band
It's always been a tradition for most couples to buy engagement rings made from white gold, yellow gold, platinum, and silver. Recently, rose gold has now increased in popularity. So, for anyone looking for a modern, fresher, and more updated style, you can check out rose gold engagement rings and see if it's something that fits in your spouse's taste and style.
But aside from your spouse's taste, you also need to consider the quality of the metal. Some metals tend to scratch easier than the rest. For instance, platinum is regarded as the most expensive option of metal as not only is it rare, but it also has a greater density that can withstand the ring wearer's busy hands. So, if you or your spouse wants a ring that can endure scratches, you may want to consider platinum.
Diamonds And Settings Are Often Sold Separately
Many people are unaware that diamonds (or any center stones) and the ring settings are often sold separately. So, if you go out there to shop for an engagement ring, you're actually shopping for two things which are the center stone (the diamond) and the setting (the metal that holds the diamond). Now that you're aware, you or your spouse must have clear preferences with your center stone and setting.
For instance, if you're going to shop for the diamond first, aside from reviewing their four Cs, it's also vital that you know which shape you'd like to have. Diamonds are available in various shapes. In fact, some diamond shapes tend to be more attractive yet with a lesser price tag than the traditional round diamond.
If you're considering other diamond shapes, you may go for the heart cut, cushion, oval, pear, radiant, trillion, and so on. You may also want to consider a diamond shape that's easier to clean.
After knowing your preferred diamond shape, it's time to find the right setting that will help make your stone stand out. You can go for something intricate, plain, vintage, or something in between. Many prefer the band covered in diamonds, while minimalists prefer a simple solitaire or halo setting.
You Have the Option to Customize
Some people tend to buy ready-made diamond engagement rings. They may wish to save time from buying the stone and setting separately, or they simply have the luxury to invest in expensive selections any time, on the spot. But for anyone who still can't seem to find their perfect engagement ring that fits their taste, style, and budget, you have the option to go custom.
Creating a customized engagement ring is more affordable and a lot easier than it sounds. With the help of a professional jeweler, they'll guide you towards designing your custom ring and helping you decide the best choice to come up with a unique and beautiful engagement ring. Additionally, if you're planning to customize, make sure to order this in advance and note your partner's ring finger size.
Putting together your personalized engagement ring can take time. So, if you want to be on time for your proposal, order the ring ahead of time. Generally, ordering six weeks in advance is the safest, but you can talk to your jeweler about the estimated time your ring will be completed.
Conclusion
Buying a diamond engagement ring is usually a once-in-a-lifetime purchase, and so the pressure of getting it right the first time will always be there. Fortunately, with these tips and reminders, you'll be off to a good start towards buying the best engagement ring for you or your soon-to-be spouse.