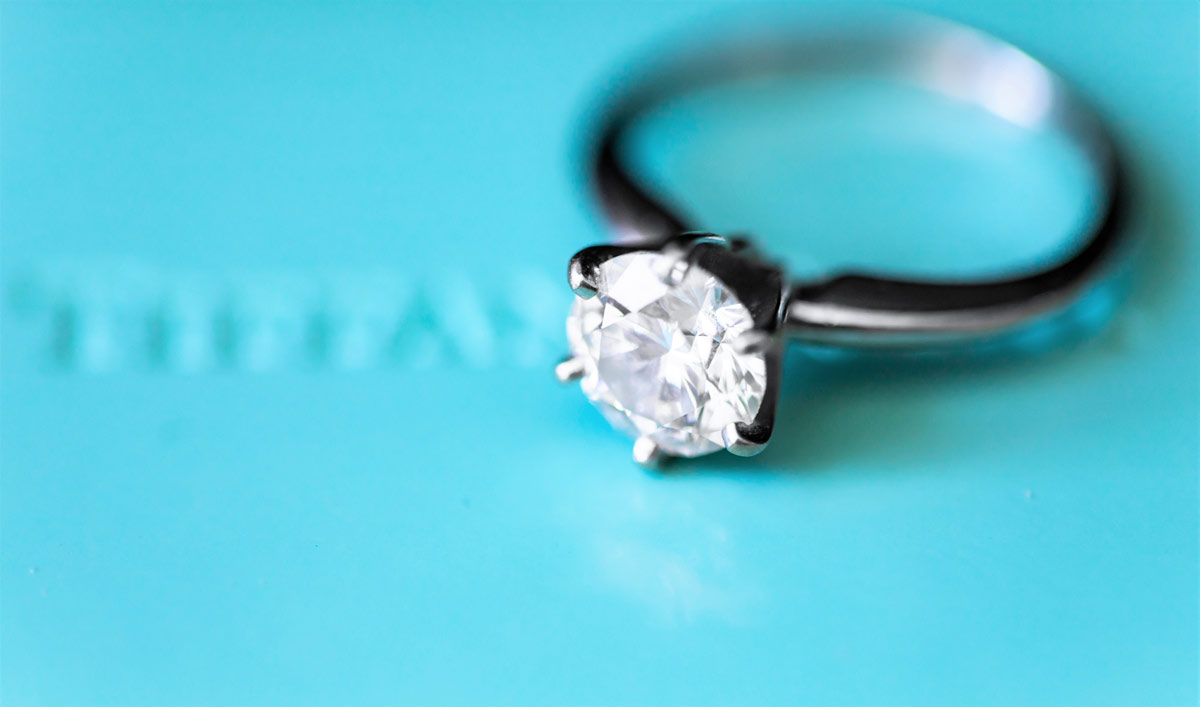 Besides clothing style, accessories such as jewelry are essential in your outfit to make yourself more presentable and look interesting. Wearing these sparkling stuff, most especially diamond rings, add substance to your fashion expression on casual outfits or formal wears in your workplace or office. That is why keeping them gleaming and clean is necessary.
Many owners of these rings tend to go to a jeweler to have them professionally cleaned. But wouldn't it be nice if you know how to clean your own diamond ring too? Thus, here are some cleaning tips to make your diamond rings as sparkly as ever that will surely help you do regular cleanings to your diamond ring.
How to clean my diamond ring on my own?
There are various ways of cleaning your diamond ring. The most common one is through soap and water. This method is universal―applicable for all metals such as platinum, silver, white gold, and gold rings. If your ring gets stained by cosmetics like makeup and hairsprays, soap and water will be enough for cleaning.
All you need is a solution made of lukewarm water and dishwashing soap. You can also use mild shampoo or body wash, but not anything moisturizing. Soak the ring in the solution for around 20 to 40 minutes and gently brush it and the stone using a toothbrush with soft bristles. Lastly, rinse your ring under warm running water.
For diamond rings in silver and gold, you soak them in a 50/50 solution of glass and hard-surface cleaner and hydrogen peroxide for around 10 to 15 minutes. Brush or scrub the ring with a soft toothbrush and rinse with warm water.
When cleaning diamond rings in solid gold, beer can actually be utilized for cleaning. Pour a small amount of beer on any soft cloth and rub it gently over the band. Lastly, get another soft cloth to dry.
Buying jewelry cleaner or polisher can be useful too. However, research is a must when using one. The chemicals present in the solution can make your ring lose durability and have discoloration.
When drying off your newly-cleaned ring, you better not use paper towels as they can leave scratches and can mark the metal of your ring. Soft clothes made from cotton are safer, or just let the ring air dry.
How often should my ring get cleaned?
You may haven't realized this yet, but many daily activities you do can affect the glow and brilliance of your diamond ring and further damage it. With that, once a week would be enough to get rid of the layered dirt and oil.
However, to ensure your ring's overall condition, you may consider bringing it to a jeweler for a professional inspection and deep clean at least twice a year. This is highly important, especially when you're active on any indoor and outdoor tasks prone to dirt, such as gardening, outdoor exercise, or kitchen habits. This time, you might have to go to the jeweler more frequently.
There are ways to reduce your ring's chances of getting damaged and dirty, like taking it off during the said activities. This way, you might less frequently go to the jeweler for professional cleaning.
What should I be cautious about when cleaning my ring?
Diamond is not only known for its luster and shiny features but also its durability. It will surely last long and does not easily get severe damage. However, that doesn't mean it won't get one. This also doesn't mean that any cleaning materials such as chlorine, bleach, and acetone can be used when cleaning diamond rings. These corrosive chemicals can break down the base metals in the ring band.
Other abrasive products like baking soda, toothpaste, and powdered cleaners can leave marks on your ring. They make it prone to scratches, mainly if your diamond ring is gold-made on its band.
You should also only use the toothbrush for cleaning, which has the softest bristles if possible. This is to keep the ring from possible marks and scratches that degrade its beauty and luminance.
Why should I not use ultrasonic jewelry cleaners?
Some sites recommend ultrasonic jewelry cleaner for cleaning diamond rings. It actually produces a sparkling result but has disadvantages in cleaning. The machine's vibration creates vigorous movements. This can actually cause the stone to become loose or, worse, fall out in the machine.
Even though jewelers can examine the stone if it's still intact and secures it from falling, chances of falling it out again when using the machine are possible. This can lead to further damage if being continued.
Takeaway
Everyone wants their rings to last long as possible for it holds sentimental value for them. This is why it is vital for you to regularly clean your diamond ring as part of your jewelry's caring routine. Keeping away from dirt and damage is keeping away from losing the affectionate value of your diamond ring.