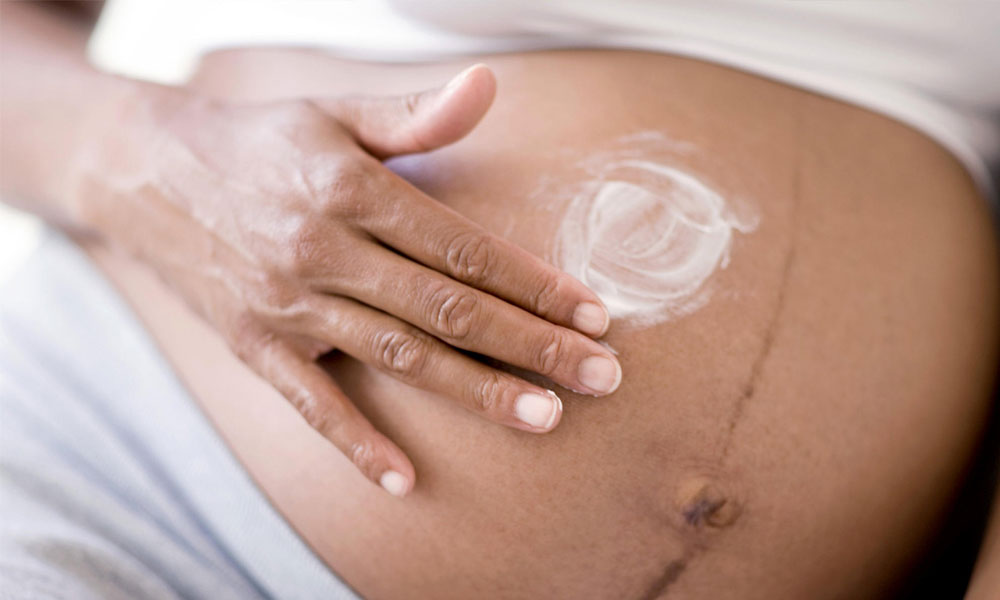 Stretch marks are those purple red, red and/or purple blue lines that can occur anywhere on the body at any given line. They are notorious for appearing without a fair warning. Let's face it, we have all been through the horrifying moment of looking at ourselves in the mirror and realizing that at certain areas of our body is no longer smooth instead it has a streak or two. Stretch marks are caused by the loss of collagen combined with skin expansion. This can occur during puberty for women and men. Also, during rapid weight loss or weight gain and during pregnancy. There are certain factors that affect that amount of stretch marks and now deep you get them.
These factors include how much weight you gain and loss at a rapid speed, genetics and how well you take care of your skin. Essentially, stretch marks are not avoidable because they are genetic . Which means if your grandmother had them your mother did too and so will you. However, although you can't hide from then you can take steps to prevent them as much as possible. Here are a few products and tips that will help you prevent stretch marks as much as possible.
Stretch Marks Prevention Tips
Avoid Rapid Weight Gain and Weight loss- Rapidly gaining weight and losing it will cause your skin to expand extremely quickly. This will result in the loss of collagen. The loss of collagen will make your skin break into those purple and red linear lines we all know and hate also known as stretch marks. If you are looking to lose weight, we suggest slowly losing it instead of losing very quickly this will prevent the stretch marks from forming. Same idea goes for gaining weight avoid gaining weight at a rapid speed try to gain weight at a modern speed to avoid skin expansion.
Avoid Unprotected Sun Exposure- Beauty experts have all agreed on the fact that sun rays are extremely harmful to the skin. They have been attributed to fine line and wrinkles, skin damage and advancing the process of stretch marks. Always wear SPF when you are out enjoying the sun
Moisturize- Moisturize the skin as much as possible the more moisturized the skin is the least prone to stretch marks it will be.
Drink Plenty of Water- There is no way around it water is what we need in order to look our best from the inside out. Drinking water keeps your skins elasticity which helps prevent stretch marks from forming as well. It is key to keep your skin hydrated from the inside o
Use A Scrub Twice A Week- Using a scrub twice a week will remove dead skin cells and promote circulation. It will also enhance the appearance of your skin.
Here are the 10 best product to prevent stretch marks during pregnancy, check out them below.
10.CeraVe Intensive Stretch Mark Cream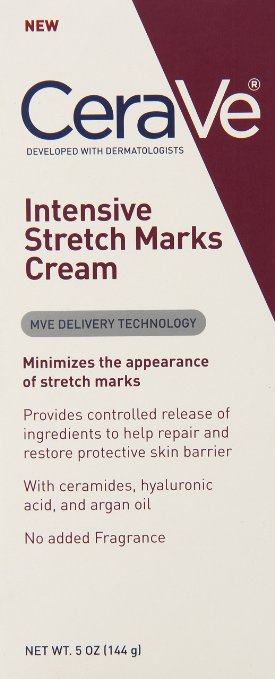 This stretch mark cream was developed by dermatologists, which I don't know about you guys, but when a skin care product was developed by a dermatologist I expect a lot from it. And this product delivers exactly what you want. It is an intensive and hydrating creaming. That was formulated to not only moisturize and hydrate the skin to prevent stretch marks. But, it was formulated to help smooth and burr the appearance of any existing stretch marks that you may already have.
If you happen to already have stretch marks due to weight loss or weight gain or even from puberty you will want to give a product like this a try. It will allow you to smooth your preexisting stretch marks while getting need inside your skin to help repair and restore the skin giving it a nourishing barrier again new stretch marks.
9. Palmers Cocoa Tummy Butter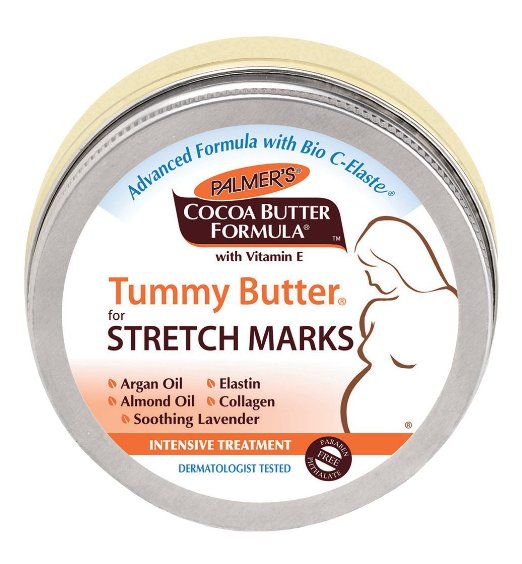 One of the main reasons women will use a stretch mark preventing cream is pregnancy. During pregnancy, you will gain weight at a rapid speed and your skin will stretch both of these reasons will make your body react and you will begin to see the stretch marks. Of course, it all depends on genetics, but 80% of women have reported having stretch marks during pregnancy. For this reason, you want to begin taking care of your skin right from the beginning. Doing so will prevent the loss of collagen and elasticity. In return, this will prevent stretch marks from forming.
This formula is extremely concentrated, which means it is a thick butter that you can apply all over your body. It was formulated with cocoa butter, vitamin E, collagen, elastin and soothing lavender oil. These ingredients work together to get deep inside the skin and truly hydrate it from within. Although, the formula is thick it is not sticky or greasy and it will not leave residue behind. So, you can easily apply it and continue about your day.
8.Body Merry Stretch Mark and Scar Cream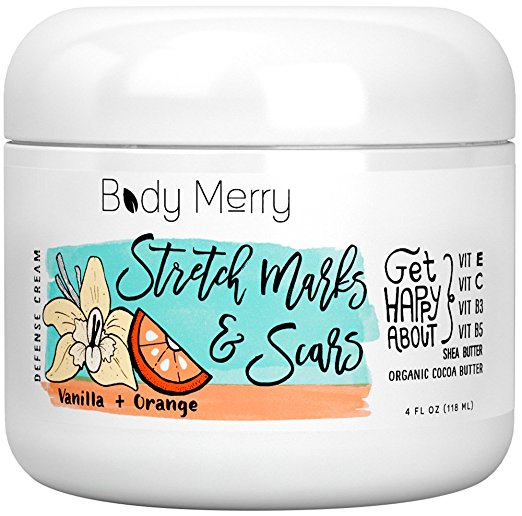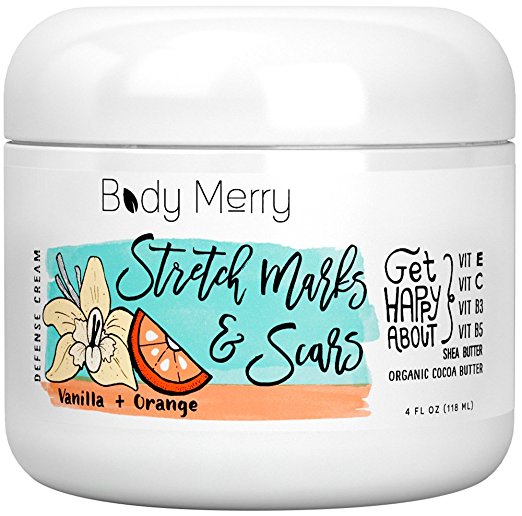 Hydration is key when you want to smooth your current stretch marks and prevent new ones from forming. This cream was designed to help smooth out your stretch marks and blur your scars while hydrating them. The formula includes cocoa, Shea butter, vitamin E, C, B5 and B3 along with organic hemp seed oil, avocado oil and grape seed oil.
All of these oils help hydrate, moisturize and soften the skin while visibly reducing the appearance of stretch marks and scars. This cream does not feel greasy or sticky and it will not leave a residue behind. If you suffer from any dry patches this cream can help you replenish them as well. It is an overall excellent moisturizer that can be worn all over the body whenever needed.
7.Art Naturals Arabica Coffee Scrub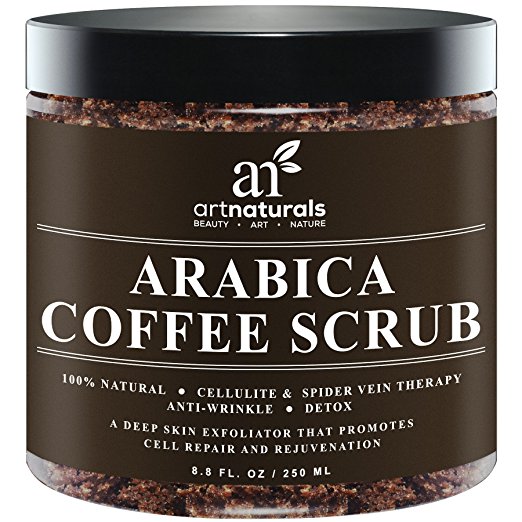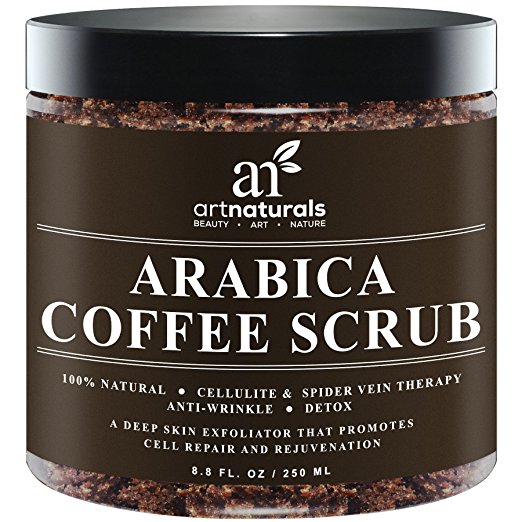 As stated above body scrubs are an excellent way to remove dead skin cells while rejuvenating the skin. This body scrub combines dead sea salts with Kona coffee. It also includes hydrating oils to only help remove the dead skin on your skin, but also add moisture as well. This oil contains olive oil, grape seed oil and almond oil. Combining coffee with dead sea salts and beneficial oils helps remove the dead skin cells while plumping up the skin as coffee is an excellent skin plumping agent.
This scrub can be used on your face and body. It is extremely gentle and will not cause abrasions that can make your skin appear dull. It will brighten the skin while giving you multiple different benefits such as helping reduce the appearance of cellulite, varicose veins and stretch marks. The powerful antioxidants help, rid skin of bacteria and harmful chemicals while reducing swelling and puffiness.
6.First Botany 100% Natural Arabica Coffee Scrub with Organic Coffee, Coconut and Shea Butter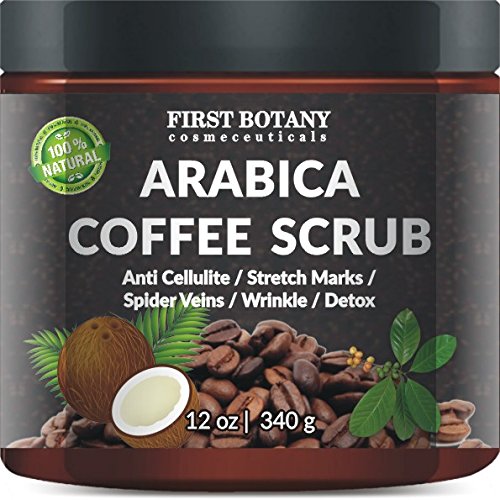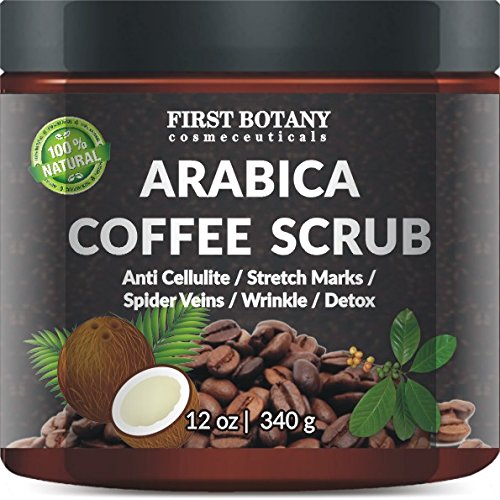 When you are looking for a body scrub with multiple skin benefits, search for a body scrub that contains Arabica coffee. Arabica coffee will stimulate blood flow to the problem areas resulting in smoother, firmer skin. This will help with cellulite as well as stretch marks. Caffeine is the number one enemy of all skin conditions. When applied on a regular basis, it has been shown to reduce the appearance of stretch marks and cellulite.
This scrub is also loaded with antioxidants. That provide a multiple beneficial experience. Not only will it help with stretch marks. But, it will also help with fine lines and wrinkles, premature skin and cellulite. Along with reducing swelling around your problem areas. This is an excellent option if you are pregnant and are feeling swollen this scrub will help with the blood flow while reducing the swelling.
5.Bio-Oil Skin Oil

If you are not a fan of lotions and potions when it comes to preventing stretch marks. Then you want to try a skin oil. Specifically, a skin oil that is clinically proven and dermatologist recommended. This skin oil was formulated to help with the appearance and prevention of multiple skin conditions such as stretch marks, dry skin, aging skin and uneven skin. This oil is hypoallergenic. Which is an excellent feature to have if you suffer from allergy related skin conditions such as skin rash or rosacea. Making it ideal for people who suffer from sensitive skin.
This oil is fast absorbing and non-greasy. You can reapply it multiple times a day, whenever your skin is feeling dry and in need of a quick pick me up. By doing so you will be helping prevent new stretch marks from forming as well as moisturizing the ones you may already have and helping them become lighter. As your stretch marks begin to heal, they will become lighter in color and almost vanish which is what we all want.
4.Natures Design Stretch Marks and Fading Cream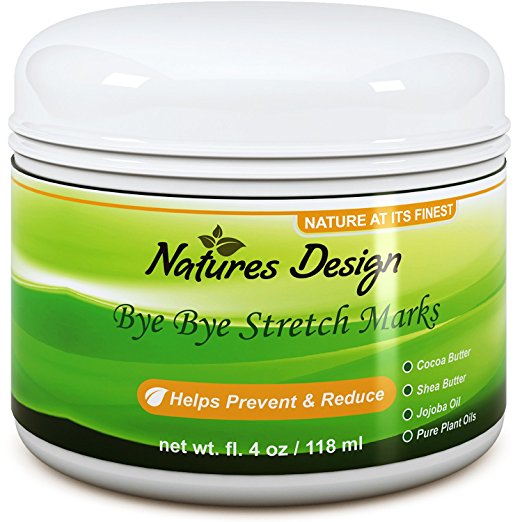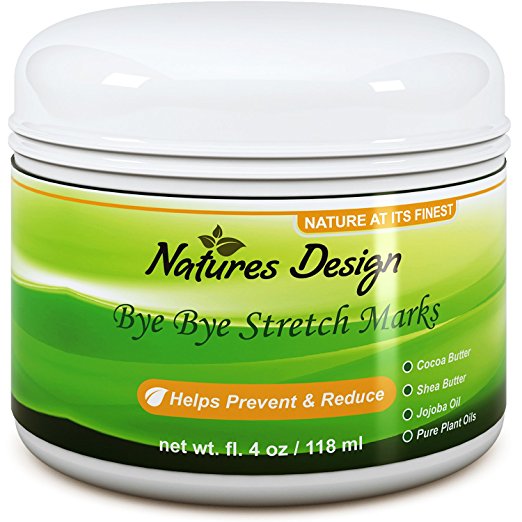 This cream is considered a stretch mark removing cream. Which means the formula is filled with essential ingredients along with vitamins and oils. Such as vitamin E, Shea butter and coconut oil that work together to give you a powerful concoction. That will treat and lighten existing stretch marks while preventing new ones from forming. It also helps heal the skin to remove any dark patches you may currently have. You can also achieve an even skin tone while using this cream as it was formulated to lighten uneven areas.
The benefits of using this cream are endless as it works around the clock to fade, lighten and remove your stretch marks. Even once the cream has been soaked up into your skin, it will continue to work without being sticky or greasy
3.Mama Mio Tummy Butter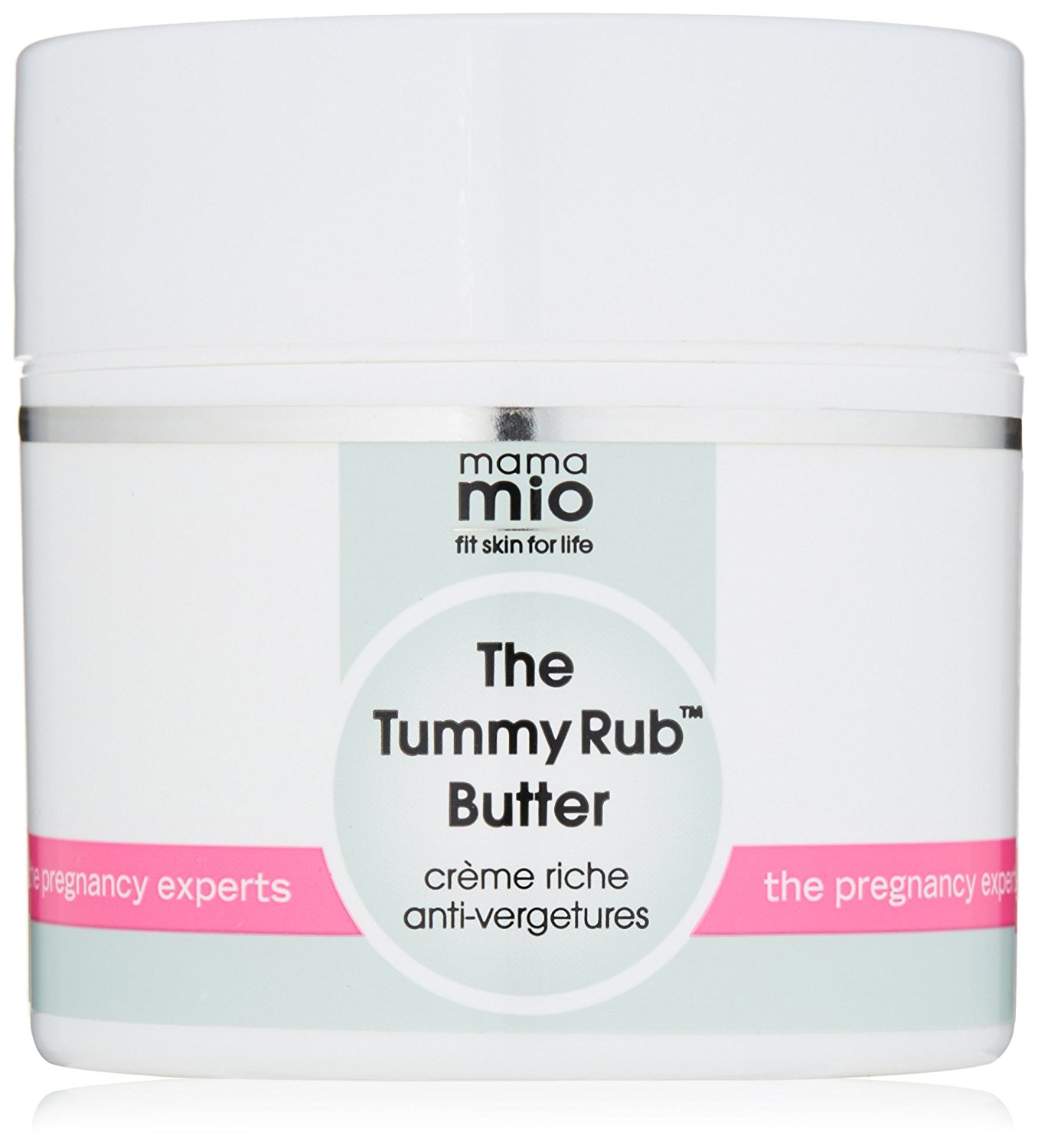 When you are pregnant your skin will expand in multiple different directions. Skin expansion is one of the main reasons why pregnant women tend to get stretch marks in different places. Stretch marks will appear in areas such as their butt, thighs, breast and all over their stomach. Hydrating your skin with essential oils and vitamins helps heal your skin before the stretch marks appear.
In order to prevent them from happening you want to use a very hydrating, deep penetrating cream that offers the skin benefits that you need. This cream is packed with super-elasticizing omega-packed ingredients such as organic Shea butter and organic oils. Although, this cream is thick and hydrating it is not greasy and it will not leave a white cast behind once it dries.
2.Burt's Bees Belly Butter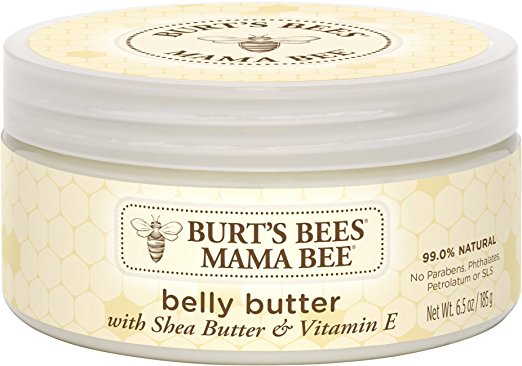 As an expecting mom, you want to take care of your baby from the moment you realized you are pregnant. In order to do so you want to begin using the best products right away. Your skin absorbs 90% of what you apply on it. So, you want to make sure the products you use will benefit you and your baby. This belly butter allows you to do just that. It contains no phthalates, parabens, petrolatum or SLS which makes it perfect for all skin types including sensitive skin. This body butter is 99% natural and fragrance free.
1.Better Shea Butter Unrefined Shea Butter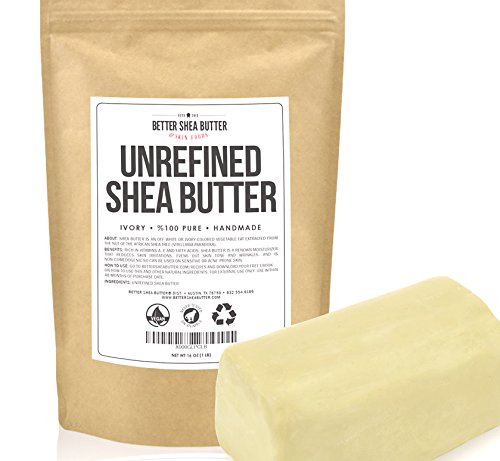 Many women will choose to create their very own body butter at home. If you are one of them you want to get a product like this one. This product is 100% pure and natural which means it can be used on all skin types and skin conditions. It allows you to create your own combinations while providing you with the benefits that come with it. You can even use it on its own without adding anything to it.
Preventing stretch marks does come with a little bit of work. The problem can be solved by using the correct products that work with your skin not against it. These products will help maintain the elasticity of the skin, offering you better results. They will help you not only prevent new stretch marks from forming. But, also smooth and hydrate the ones you currently have. Please tell us  below which products you are interested in trying and why.