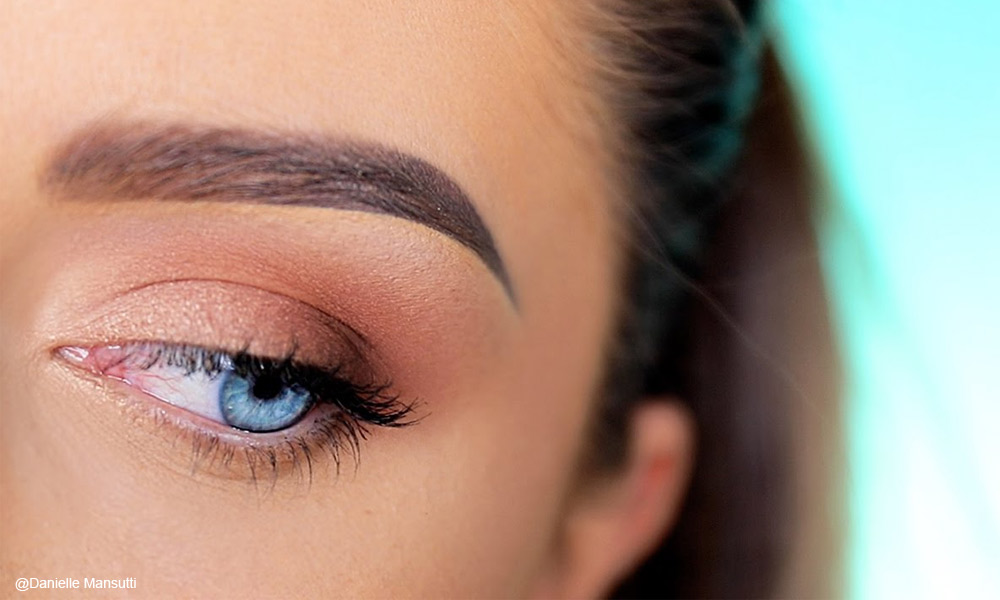 How to Apply Eyeshadow Like a Pro: Beginners Tips, Tricks & Hacks!
If you're anything like me, you probably go strolling through the makeup aisle only to be left completely overwhelmed. Models with beautiful eye makeup every which way, Kylie Jenner sporting a smoky eye that just won't quit; hey, even my best friend can throw together a colorful eye-pairing that drops my jaw. So why can't I?
Okay, ladies. I'm going to teach you how to apply eyeshadow (how to apply eyeshadow step by step pictures) like a pro. It's actually way easier than you think, and once you have the basics down you won't want to quit mixing and matching to your heart's desire.
First Things First: Use the Proper Equipment
Let's get one thing straight: the eye shadow applicator that typically comes with an eye shadow palette is simply no good. It's harsh, doesn't blend well, and gives you a dull and boring finish. We say: spend a little extra and get the good stuff!
A pricier eye shadow applicator will ensure you can blend with ease, and create those sexy and mystical styles we see on the pros. You might want to have a couple of brushes handy to keep up with all the different styles you're going to create. A bigger brush for blending and a smaller brush for finer areas and tips is a great way to start.
Secondly: Do NOT Get Overwhelmed
When you're just starting out with eye makeup, it can be rather frightening. All those colors staring back at you, and you don't even know where to begin. Trust me, I have been there, and the best piece of advice anyone will ever give you is to just relax and have fun with it. After all, it's just makeup; if an accident happens or you simply don't love your look, wipe it off and try again.
Start simple with your first colored eye. You don't need to layer 8 different shades of pink and try to blend it with another 3 of green or brown. Go basic. You'll get to the more challenging side of eye makeup in no time, so try to pick just 2 or 3 colors that you think would go well together and leave it at that.
Third: Ditch the Powder
A lot of girls think that powder eye makeup is the way to go. They pile it on the lid, cover it with more powder, and finish with another layer of powder. But to be real, you're only creating a powdery mess that doesn't blend well and leaves you with an un-finished, un-blended disaster.
So what's a girl to do? Ditch the powder, at least until the final step. You need to start out with a creamy base that will blend in with other colors and textures quickly and easily. Pencil shadows are also a great option, but may require more handiwork, so start with creams and take it from there.
Fourth: Shape the Eye
Before your whimsical side shines through, you need to start with a base for your eye makeup. That can be done by shaping the eye doing whatever color you desire. If you're going for a natural look, choose nude or warm browns along the crease and outer corner of your eyes. If you want more daring, try vibrant and icy blues or exotic maroons. From there, you can fill and blend however you please.
Last but not Least: Finish Your Look
Your supplies are all out on the countertop and you've just finished shaping your eye with your favorite shade. What's next? It's time for the fun part: designing and finishing your style.
Start with something subtle and take it from there. By applying more layers you add more depth and drama to your look, so take it one layer at a time until you reach the exact style you crave.
Like all things in life, the more you practice the better you will get. So keep on playing with different colors and textures when it comes to eye makeup. You can't go wrong- either way it will wash off, so feel free to relax, let loose, and indulge in your creative side when it comes to your eyes.