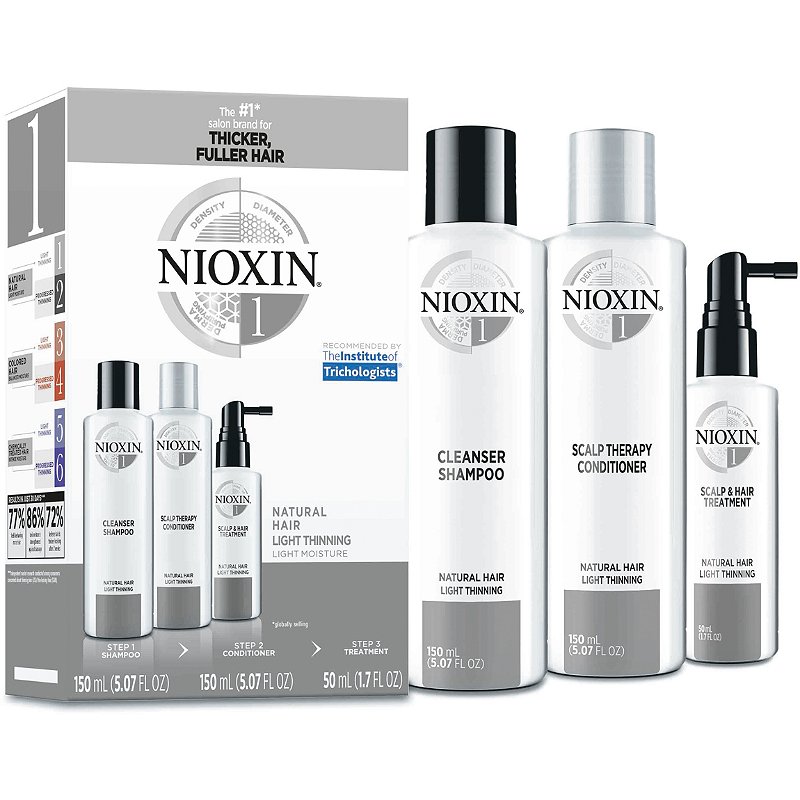 Naturally fine or thin-looking hair often falls flat and stands in the way of hairstyling versatility. The red carpet looks of voluminous hair seem like a far cry for those with naturally fine hair. When chemical and color processes can't be blamed for hair loss and damage and when medication or stress isn't the culprit for thin hair, it's often just a case of genetics.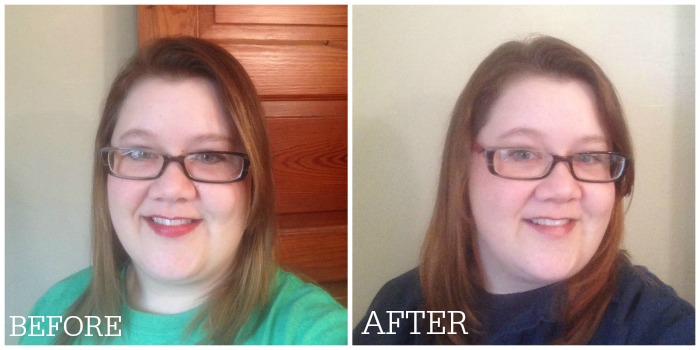 If genetics plays a major role in thin hair, there's still a solution. And the solution to thin-looking, fine, natural hair is NIOXIN Thinning Hair System 1. Designed specifically for normal to thin-looking, fine, natural hair, System 1 targets volumizing and amplifying effects by cleansing, optimizing, and treating the root cause to help nourish the scalp and give you thicker, denser-looking hair.
To combat the appearance of fine hair, NIOXIN's three-part systems use cleansers to help remove follicle-clogging sebum, fatty acids and environmental residues from the scalp skin and hair. Conditioners help provide hair resilience and control moisture. The scalp treatment contains antioxidants and botanicals to refresh the scalp and to thicken each hair strand.
The Transactive Delivery System technology in the NIOXIN Hair System Kit 1 is packed with antioxidants, botanicals, vitamins, and purifying agents. This technology helps clean away follicle-clogging sebum and environmental residues from the scalp skin, giving a clean and refreshed feeling.
NIOXIN System 1 provides five effects for thicker-looking hair:
Amplifies hair texture
Strengthens hair against cuticle damage
Cleanses excessive sebum from scalp
Reduces hair loss due to breakage
Delivers denser-looking hair
Fine hair, thinning hair and hair loss occur for both men and women of all ages – and no single cause is to blame. Often genetics and life stages trigger loss of hair – the cards that are dealt and the inevitable shades of time. Environmental factors, nutrition and diet, stress, health issues, and medication also can activate hair loss. In order to find a solution for thinning hair, it's vital to understand the root cause – and that varies from person to person, scalp to scalp.
With the proper product and treatments, the effect of any fine or thinning hair cause can be negated. The NIOXIN Hair System introduces a skincare approach to fine hair and yields amazing results.
You can buy this kit on Amazon if you want to have a try!