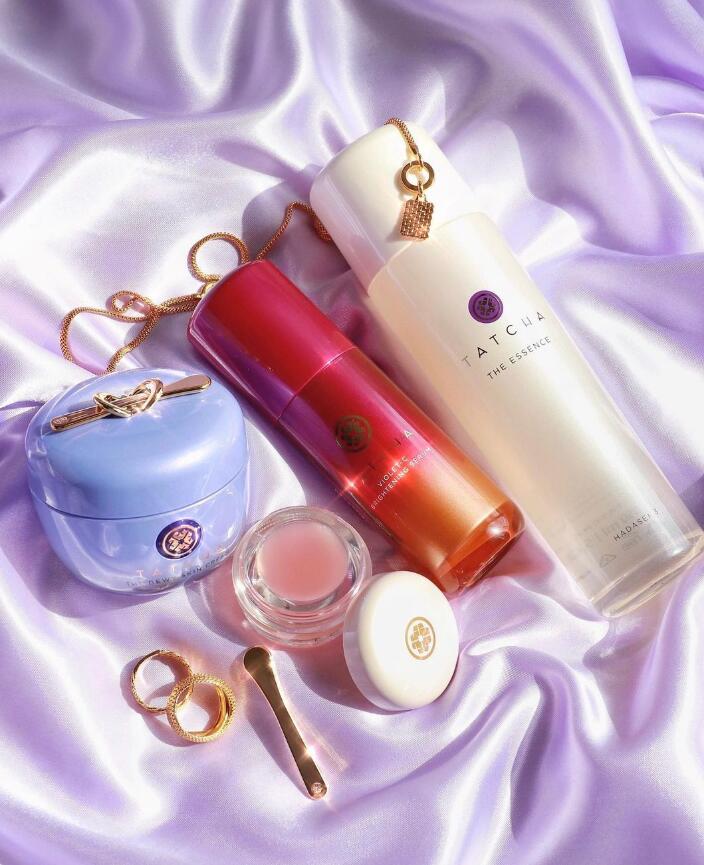 There's no denying that East Asian countries are at the forefront of the beauty industry today. Seoul, South Korea is slowly becoming known as the skincare Mecca of the world, and Chinese traditional medicine has been used to heal and rejuvenate skin for centuries.
But when it comes to skincare technologies, it's Japan that shines the brightest. They always have the best ingredients and the latest, most innovative products to keep the skin youthful and plump. That's why people always flock to Japanese beauty brands.
However, if you're from America, it's difficult to get your hands on authentic Japanese skincare products. Luckily, US company Tatcha brings Japanese ingredients and skincare technologies to you straight from Tokyo. Read on to see the lowdown on this luxury brand and some of the best products they carry.
Overview of Tatcha
Tatcha is a company founded by Vicky Tsai, a Taiwanese-American who fell in love with the Japanese culture of harmony and well-being while on a trip to Kyoto. When she went back to the US, she started the company, grounding the products on Japanese rituals and ingredients to honor what she learned.
The brand is all about keeping harmony between your skin and your soul through gentle yet highly impactful Japanese ingredients. They like to talk about skin concerns in a very positive light—never something to be ashamed of.
For example, the company doesn't like to use the term "anti-aging," even if most if not all their products are chock-full of wrinkle-fighting ingredients. They believe that aging is something to be proud of, not shunned and avoided.
All the brand's products are designed at the Tatcha Institute located in Tokyo. There, they innovated a proprietary blend of nutrients and amino acids called Hadasei-3—a combination of Uji green tea, Okinawa algae extracts, and fermented Akita rice, inspired by the healthy diet many Japanese people follow.
Hadasei-3 is present in all Tatcha products. Its key ingredients have been proven time and again to improve the skin, leaving it soft, conditioned, and free of lines and wrinkles.
Excited to start shopping at Tatcha? Here are six of the products we highly recommend from the brand:
1. The Camellia Cleansing Oil
This camellia oil-infused cleanser works as both a makeup remover and a facial wash. You can massage a couple of pumps of it directly into your skin to melt away the sunscreen and makeup you have left from your day. After that, rinse with water to emulsify it. It turns into a milk that serves as your facial wash!
Camellia oil is rich in oleic acid and omega fats, which make it incredibly softening and moisturizing. It leaves your skin feeling like silk even if you don't follow up with a toner or cream. And since it doesn't have mineral oil, it never leaves a sticky and greasy residue on your skin after rinsing.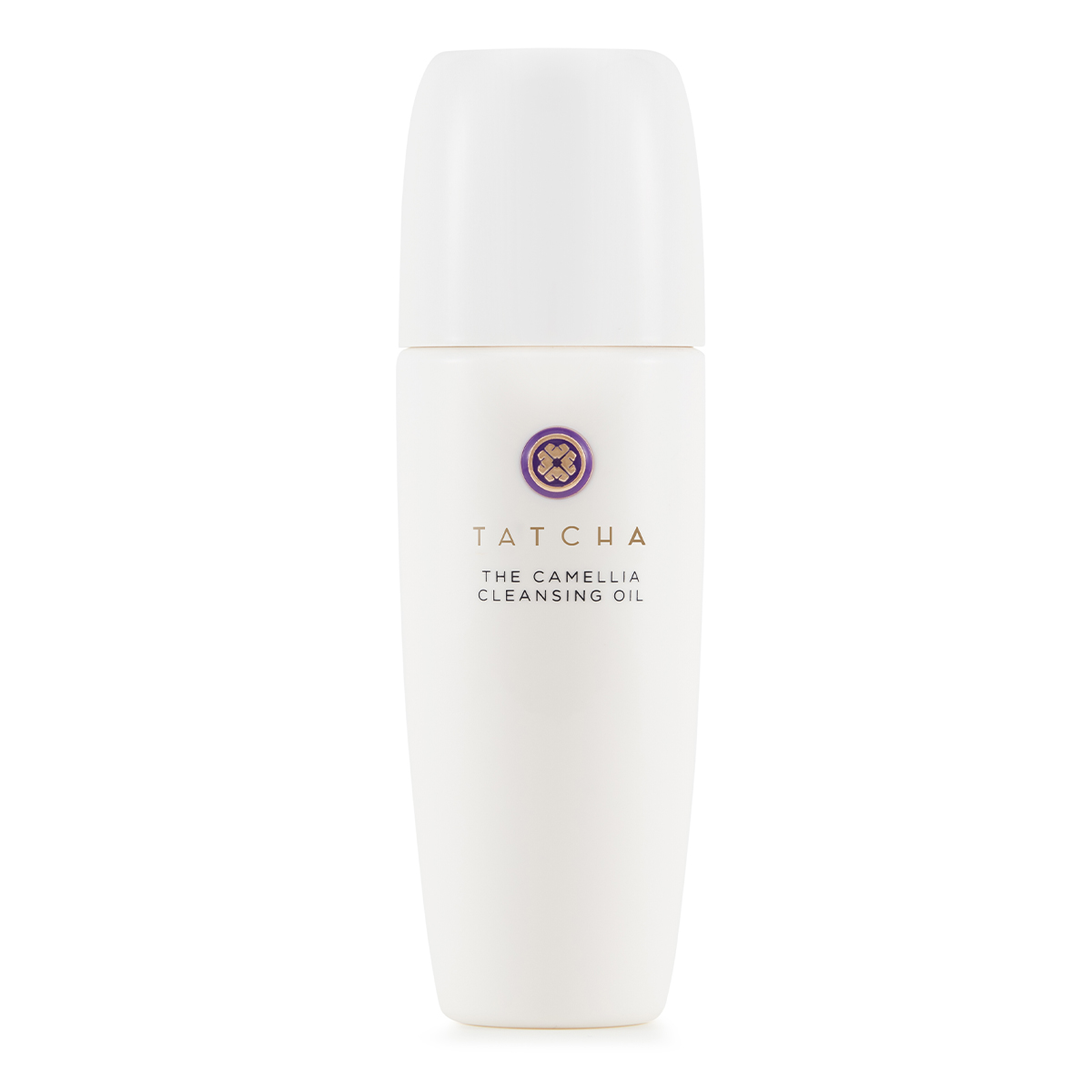 2. The Rice Wash
If you have oily skin and want something a little more hardworking than the cleansing oil above, try out this rice-infused, non-comedogenic facial wash. Although it foams up in a creamy and luxurious lather, it still doesn't strip your skin of much-needed moisture.
Rice is known to brighten the skin, making it look fairer and more even in tone. This facial wash also has hyaluronic acid, a humectant known to attract tons of moisture into the skin. You'll also find Okinawa algae in this cleanser, which helps condition and soften the skin for velvety-smooth plumpness.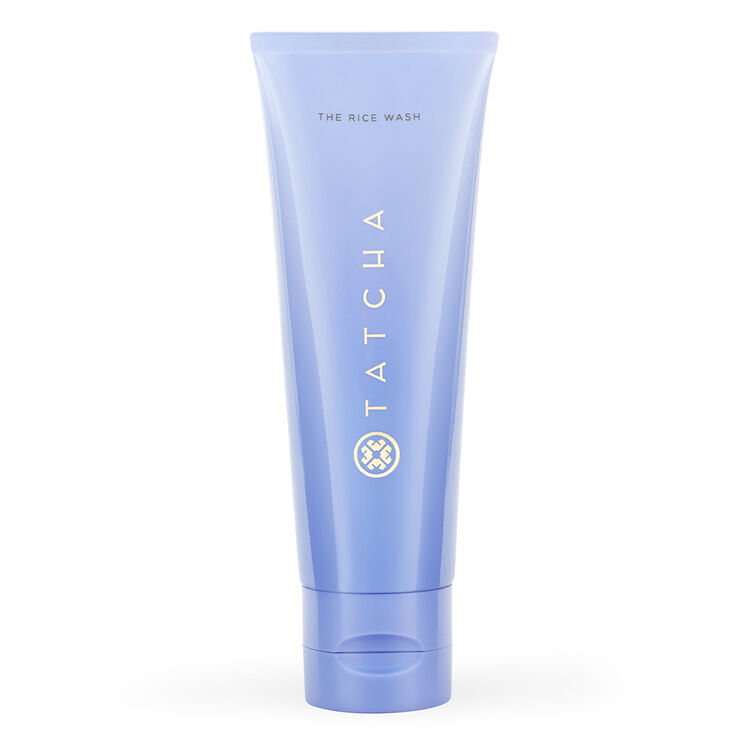 3. The Essence
Essence is a skincare step that's unique to Asia. This one is infused with the holy trinity found in Tatcha's Hadasei-3 complex—fermented rice, green tea, and algae. Although these three are found at high levels in this essence, it's still very gentle and can work on sensitive skin types.
The main purpose of using this essence is to hydrate the skin. It's another step after your cleanser that allows another layer of moisture, leaving you with a smooth complexion. It also preps your skin for the rest of your routine, helping your other products penetrate better into your skin.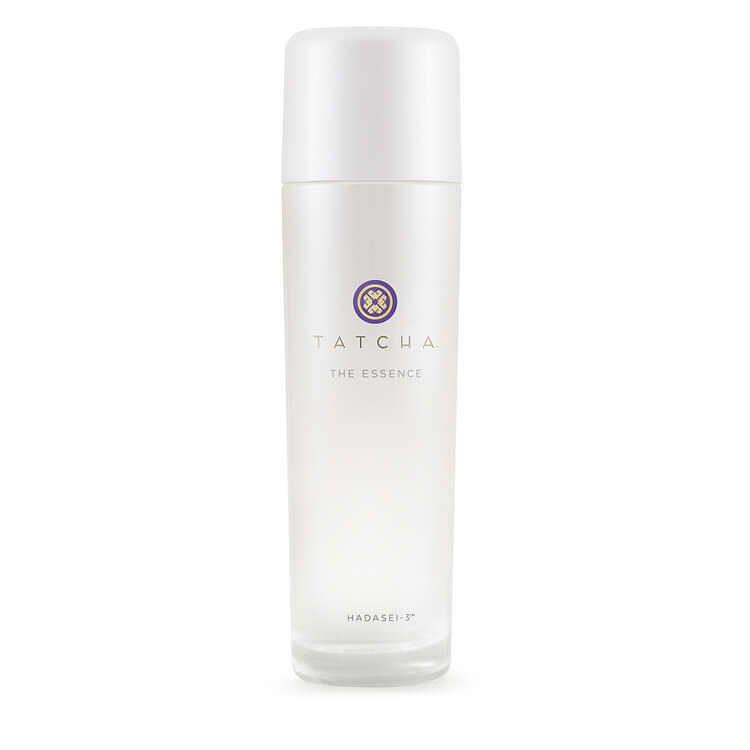 4. The Water Cream
Sick of thick and sticky moisturizers that break you out? Try out this lightweight water cream everyone's talking about!
When you apply this cream to your skin, tiny molecules start to burst. These release moisture from Japanese botanicals like wild rose and leopard lily extracts, giving your skin a refreshing boost of hydration. And it does so without ever leaving you feeling gross and greasy.
To amp up the level of opulence, it's also infused with 23-karat gold to help keep shine and oiliness at bay. The cream also helps to refine and minimize the appearance of large pores. It's the perfect water cream for oily, acne-prone skin that can't handle heavy creams.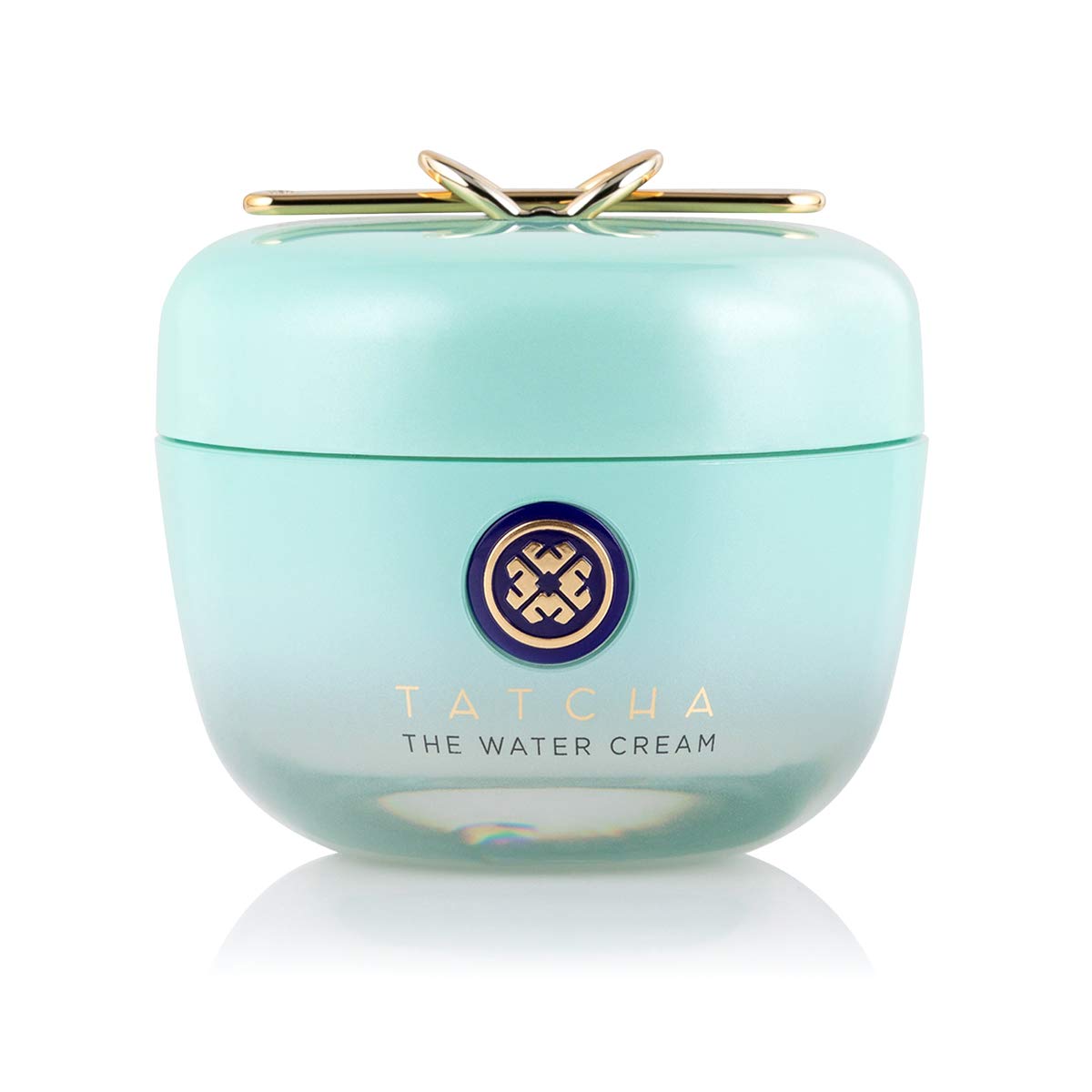 5. The Dewy Skin Cream
But don't worry—Tatcha also has a cream made especially for those with thirsty, dehydrated skin. This one is richer and thicker to help replenish parched skin with the moisture it's been craving. Just a couple of uses of this cream and you'll notice your skin looking healthy, firm, and bouncy.
It's formulated with Japanese purple rice, which helps give your skin a dewy glow—perfect for dry skin that often looks flat and lacking dimension. Purple rice is also full of antioxidants that protect your skin from pollution and free radicals that could age it faster.
This rich cream also has Okinawa algae and hyaluronic acid, two ingredients Tatcha loves using for softening and hydrating the skin.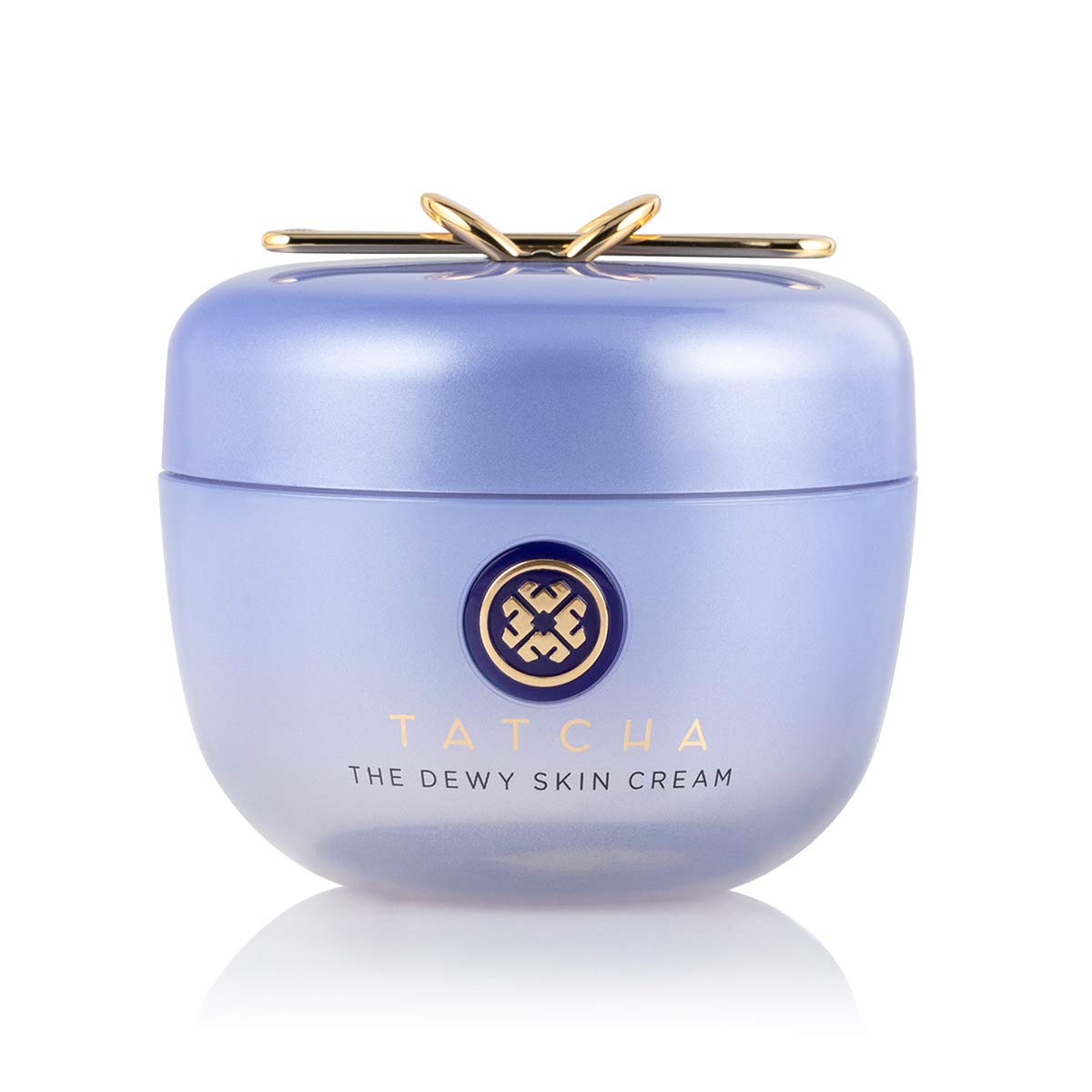 6. The Silk Canvas
Think of this as a transition product between your skincare and makeup routines. It's a soft, velvety, indulgent primer that smoothens your skin, turning into a blank canvas before you put on your foundation and concealer. It leaves your skin looking and feeling like actual silk.
It works to even out your skin's texture, eliminating roughness and minimizing the pores to make sure your skin looks flawless. It also helps extend the lifespan of your makeup, so it can last all day long without requiring touch-ups.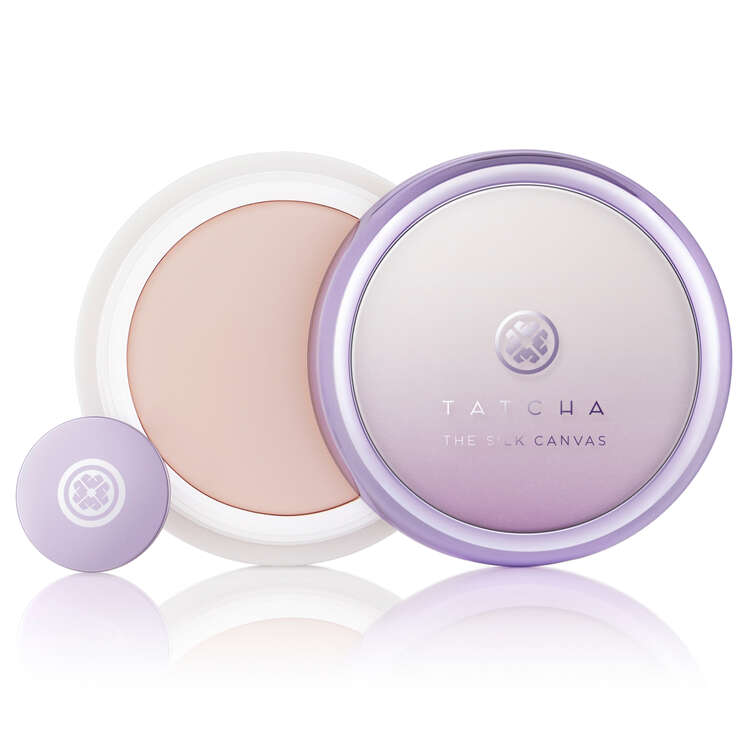 What customer reviews think of Tatcha
Because of its lavishness, efficacy, and popularity, Tatcha is a favorite among influencers with a huge following. Their products are constantly raved about in YouTube channels with millions of subscribers, so the brand scores high in word-of-mouth.
For example, the girls over at Beauty Within have rated the Tatcha Water Cream as their top water cream of all time. They love how good it feels on the skin and how hydrated it leaves their complexion. "It does have a very unique texture where it [has] a smoothing effect…and then it bursts into water," they described. "The texture I think is in a league of its own!"
They also had nothing but praise for the product's packaging. "This one I think defines luxury," they said. "A lot of thought goes into the packaging. It has this detachable spatula, [whereas] most of the other ones just have plastic ones that fly away and you never see again."
Another huge influencer who has raved about Tatcha in the past is KathleenLights. She talked about the Tatcha Silk Canvas in her annual Sephora VIB Sale recommendations video, urging her viewers to give it a try because of how much she enjoyed it herself.
"I always find myself going back to it whenever I want my skin to look really even and smooth," she gushes. "It kind of just fills in the skin…that just makes it look so smooth. Your foundation just glides on top and it just sits better on the skin. I really do think that makeup looks prettier when I have this underneath."
FAQs
Is Tatcha really Japanese?
Tatcha is an American brand that uses Japanese culture and ingredients as inspiration for its formulas. This US-based company is an accessible beauty brand that allows people in the Americas to experience Japanese skincare while supporting American products.
Is it a luxury brand?
Yes, Tatcha has a relatively high price point compared to other skincare brands and is considered a luxury label.
Is Tatcha a Korean brand?
No, while Tatcha has many similarities with Korean skincare brands (in terms of ingredients and lineup of products), it is an American brand. It was started in the US and continues to be based there, although it has branches and stores throughout Asia as well.
Who created Tatcha?
Vicky Tsai is the founder of Tatcha. She was raised by parents who immigrated from Taiwan to America decades back, so she has solid roots in Asia and knows her way around the continent's beauty rituals.
Where is Tatcha skincare manufactured?
Every Tatcha product is formulated and created in Tokyo, Japan, where Tatcha specialists and beauty experts work to create gentle, luxurious, and effective formulas every single time.
Is Tatcha worth it?
Tatcha has a higher price tag than most skincare brands in the market. But if you really want to try high-quality Japanese ingredients made by experts in Tokyo, Tatcha is worth the investment. It's a terrific way to experience opulence, Asian beauty innovations, fine Japanese ingredients, and fabulous skin all at once.