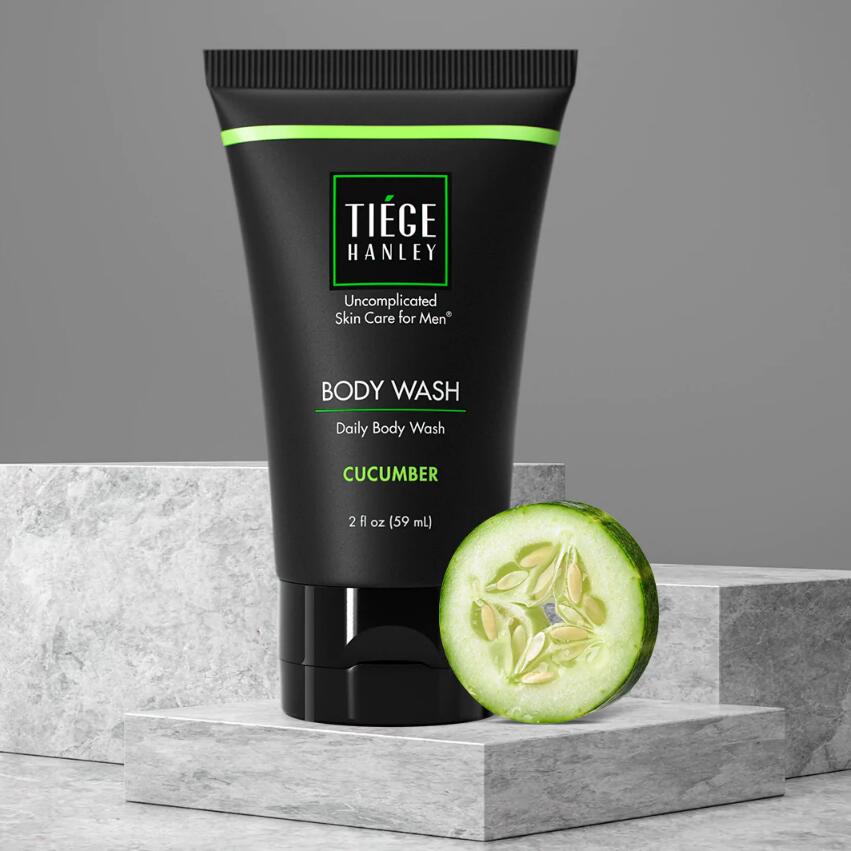 Beauty and skincare has always been a huge passion for women. But in recent years, more and more men have been becoming interested in it as well. The thing is, lots of men don't know a thing about skincare, so it can be a bit intimidating for them to get started.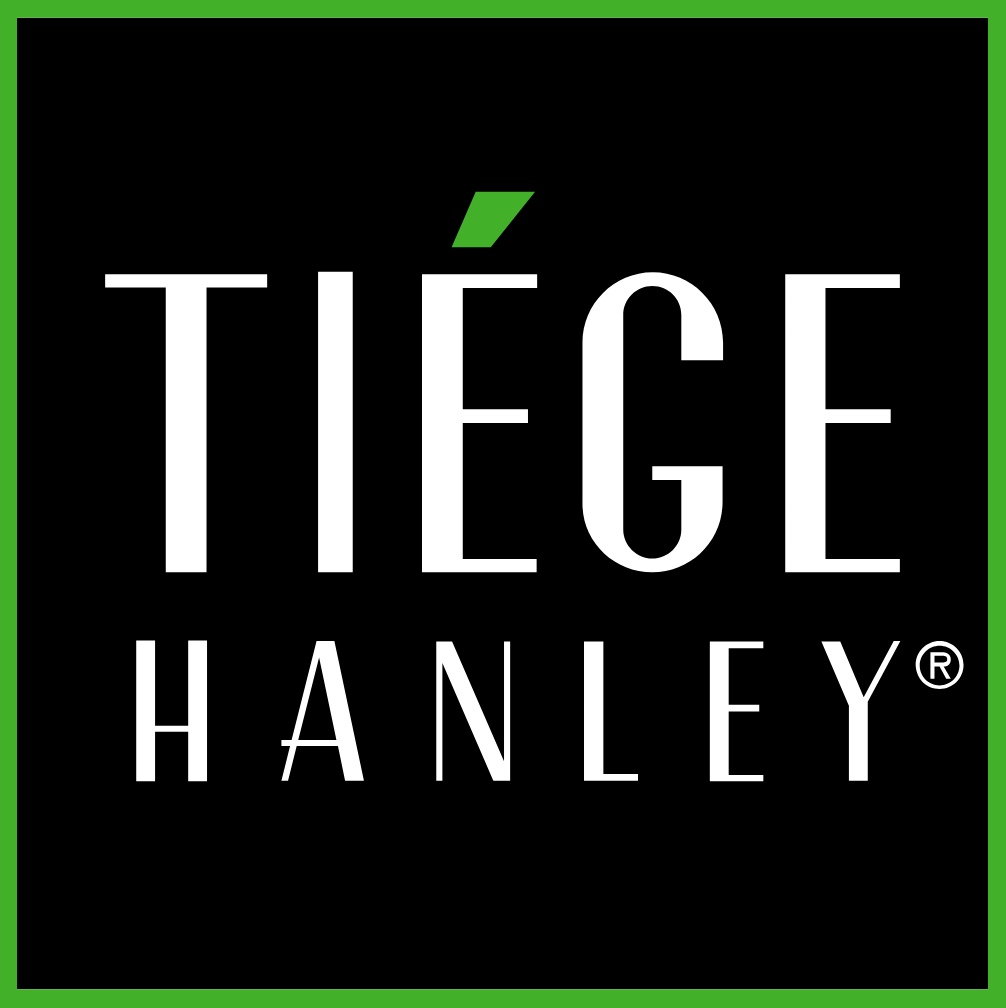 Men need a bit of handholding when they're just getting started with skincare. They don't need any of those fussy, overwhelming beauty brands that are going to muddle their thoughts with 15 products in their line. All they need are the bare essentials that their skin will love and respond to.
Tiege Hanley is a brand that tries to make skincare uncomplicated for men. They sell complete skincare systems to basically give any man the routine he needs to help care for his skin and address its most pressing concerns, from wrinkles to acne. Here's the lowdown on Tiege Hanley and their systems.
Overview of Tiege Hanley
Tiege Hanley believes that skincare should be for everyone, including men. It was a business started by men for men, especially those who don't know the ropes about skincare yet and don't want to buy products that are way too expensive. Everything the brand sells is uncomplicated and affordable.
Men have thicker and tougher skin than their female counterparts, so even the formulations have to be different. The science-backed Tiege Hanley products are designed specifically to cater to men's skin. They work with chemists to perfect their safe and effective formulas, many of which are made with Korean peptide technology.
The company believes that skincare should be simple, never riddled with unnecessary steps. So, they've created five unique skincare sets sold as a system to give every man (of any skin type or concern) a tailor-fit routine. That way, they won't have to mix and match different products anymore.
Every set comes with an instruction card that serves as a manual for your skincare routine. It tells you what each product in your system does, how much of it you should use, and what to do with it to ensure proper application. It's a huge benefit for skincare newbies who are new to the space.
Not sure which set you should go for? Here are some different options you can check out, depending on your skin type.
This is the most basic line Tiege Hanley has, and it's designed for those who want the bare minimum essential skincare products only. It includes a cleanser, scrub, morning moisturizer, and nighttime moisturizer.
The pH-balancing cleanser is designed to wash your skin thoroughly without stripping it of its healthy oils. It also leaves the skin smooth and hydrated, thanks to coconut oil, glycerin, cucumber extracts, and other essential oils that refresh your skin when you cleanse it.
Meanwhile, the scrub is used when you need a deeper cleanse to rid your skin of all the bacteria or product buildup clogging it. It's made with apricot seed powder to give your skin a satisfying scrub that sloughs off dead skin.
The morning moisturizer is infused with SPF to ensure extra protection when you go about your day outdoors. On the other hand, the night moisturizer is designed to be ultra-nourishing with ingredients like beeswax, aloe, glycerin, collagen, and elastin.
These four are considered the most basic steps in any skincare routine. It's a terrific set for beginners who who want a full regimen but aren't ready to branch out to additional steps yet.
If you loved Level 1 but want to upgrade your routine to include something for your eyes, Level 2 might be best for you. It has everything the previous set has, but with an additional eye cream to moisturize the undereye skin and zap away tired eyebags and wrinkles.
The eye cream is made with age-defying peptides that help plump up and nourish your skin, ensuring you won't develop crow's feet and other signs of aging in your eyes. It also has caffeine to re-energize and wake up your eyes, so it looks brighter instead of dark and puffy.
One step above that is the Level 3 system, which includes everything in Level 2 but with a new addition: the Super Serum. This serum is made with a blend of peptides, vitamin A, and botanicals like camellia and jojoba oil to beat the signs of skin aging and keep wrinkles and fine lines at bay.
Aside from giving your skin a youthful radiance, it can also help boost blood circulation on your skin. This makes muscle contractions less severe, which means fewer wrinkles in the long run.
This system contains familiar products from the other lines, but with additional supplementary goodies specifically for fighting acne. For the Level 1 system, you'll get the face wash, exfoliating scrub, and day moisturizer with SPF, with an additional acne cream. It also cleans pores to make them less noticeable.
The moisturizing cream works to soothe and reduce redness in any active breakouts, thanks to salicylic acid which treats pimples at the root. Just apply it right before you go to bed, and your active breakouts will be a little calmer when you wake.
The only difference between Level 1 and 2 is that this set has an extra bottle of acne-fighting moisturizing cream. This is recommended for those with more severe acne and need all the help they can get to soothe their breakouts.
What customer reviews think of Tiege Hanley
Beauty and skincare gurus on Instagram and YouTube are almost always female, but there are many male content creators who have voiced out their love for Tiege Hanley.
One of these is Robin James, a tough skincare critic who is known to be brutally honest. Although his standards are incredibly high, he was very impressed with Tiege Hanley's products. One of his favorite ones is the PM moisturizer, which can be found in the basic Skin Care System Level 1.
"When I woke up the next days of using this, my skin actually did feel good," he said. "It didn't feel tight. It felt ready. It didn't look shiny, it didn't look oily. So I was very impressed."
When it comes to Tiege Hanley as a brand overall, he believes that it's a really good investment for men. "It strips it all back. There's no fluff," he says, noting how remarkable it is that the formulas are simple yet effective.
Meanwhile, another YouTuber called Chris Rawls tried the Skin Care System Level 2 to see how the eye cream will work for him, since he only gets several hours of sleep each night. "It has made a huge difference on my [eye]bags," he said. "They've gone away a little bit."
He also loves the entire line of products in his system. "I've noticed that my skin is clearer on a more regular basis," he notes, adding, "it's so smooth now!"
FAQs
Who is the owner of Tiege Hanley?
Kelley Thornton is the founder of Tiege Hanley, a name he chose to honor one of his ancestors. He was inspired to launch this men's skincare brand upon the realization that men don't know a lot about skincare but are willing to try it out.
How long does it take for Tiege Hanley to work?
Like all skincare, Tiege Hanley products won't work instantly. Your skin needs time to soak in all the hydrating nourishment from the products, so it may take a while. Usually, you'll notice a difference in your skin's condition in around three to six weeks.
What skin type is Tiege Hanley for?
They have skincare systems for all skin types, whether you have acne-prone and sensitive skin or just normal skin that needs a healthy amount of hydration every day.
Does Tiege Hanley have retinol?
Yes, the Super Serum (which comes in their Level 3 Skin Care System) contains retinyl palmitate—a derivative of retinol that is great for sensitive skin. It helps get rid of wrinkles and fine lines.
Is Tiege Hanley cruelty-free and vegan?
The brand never tests on animals, so yes, they are cruelty-free. However, some of their creams contain beeswax for extra moisture, so they aren't vegan.
Is Tiege Hanley worth it?
Yes, Tiege Hanley is definitely worth it. The products aren't expensive, but the list of ingredients is always effective depending on what skin concern you're trying to address. You get awesome value for money, making it the perfect skincare brand for men who want both quality and affordability.
If you're a woman and you're thinking of a nice Christmas gift or birthday present to give your boyfriend or dad, it also makes a great investment on your end. Tiege Hanley is something that can enrich their lives when they use it every day, so your gift will go a really long way.