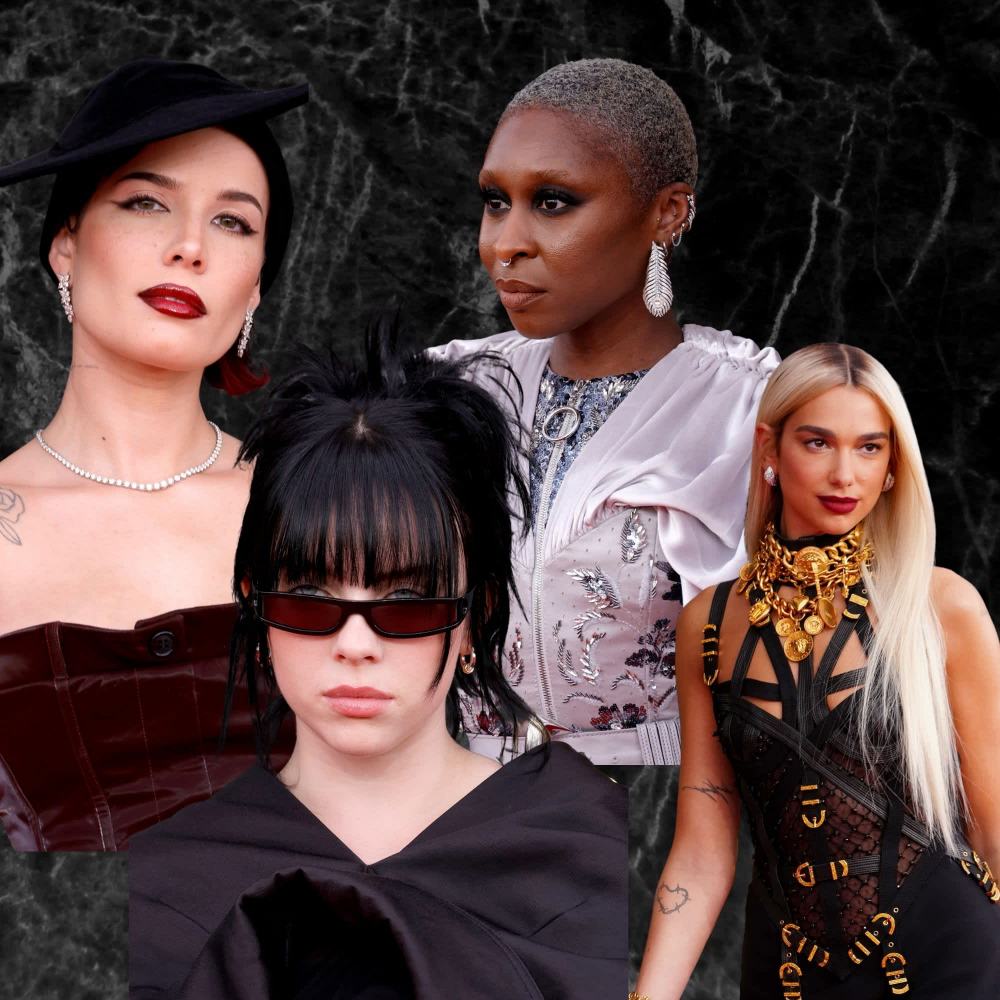 Emo style is a unique fashion sense that is often characterized by dark, tight-fitting clothing, heavy eyeliner, and dyed hair. This unique style first gained popularity in the early 2000s with the rise of the emo music scene. Since then, the emo style has evolved and become more mainstream, with celebrities and everyday fashionistas alike embracing the look.
Whether you're a fan of the original emo style or you're more drawn to the modern interpretation, there's no denying that emo style makes a bold fashion statement. If you're looking to make a statement of your own, why not give the emo style a try?
Origins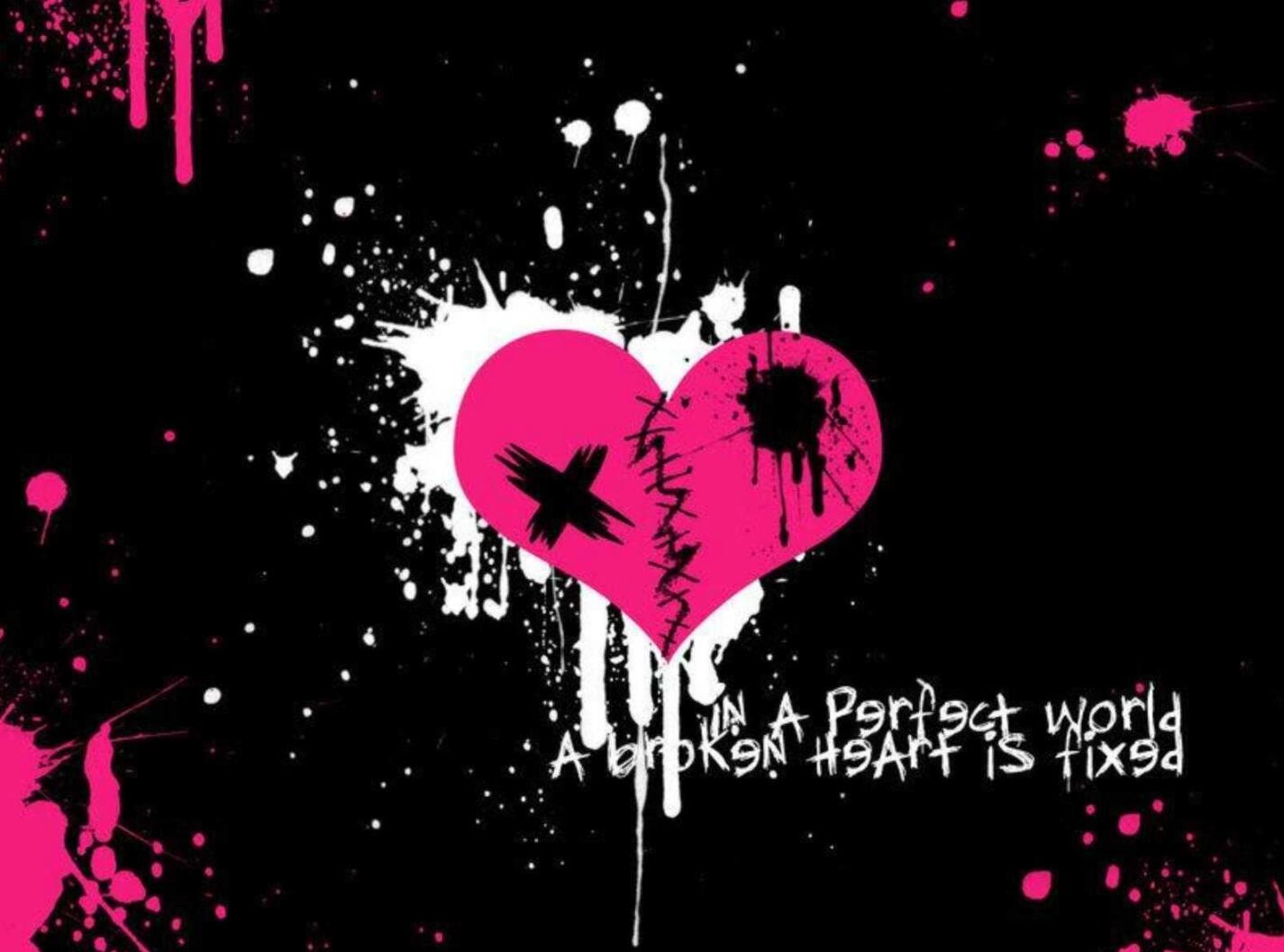 Emo fashion, closely tied to the eponymous music genre, first made its appearance in the mid-1980s as an offshoot of the punk scene in Washington D.C. Initially, there was little to differentiate emo style from its punk roots, with the primary focus being on the emotive, introspective music rather than a distinctive aesthetic.
However, as the genre underwent a metamorphosis in the late 90s and early 2000s, ushering in the era of "second-wave emo," its associated fashion began to crystallize. Bands like Sunny Day Real Estate and Jimmy Eat World took center stage, propelling emo music, and its unique style, into the mainstream.
Emo fashion of the 2000s was marked by its embrace of individualism and emotional expression. Signature elements included form-fitting skinny jeans, shirts adorned with band logos, studded belts worn on the hips, and canvas sneakers or low-top skate shoes. Hair was often dyed black or vibrant, unconventional colors and styled to fall over one or both eyes, a look that became emblematic of the style.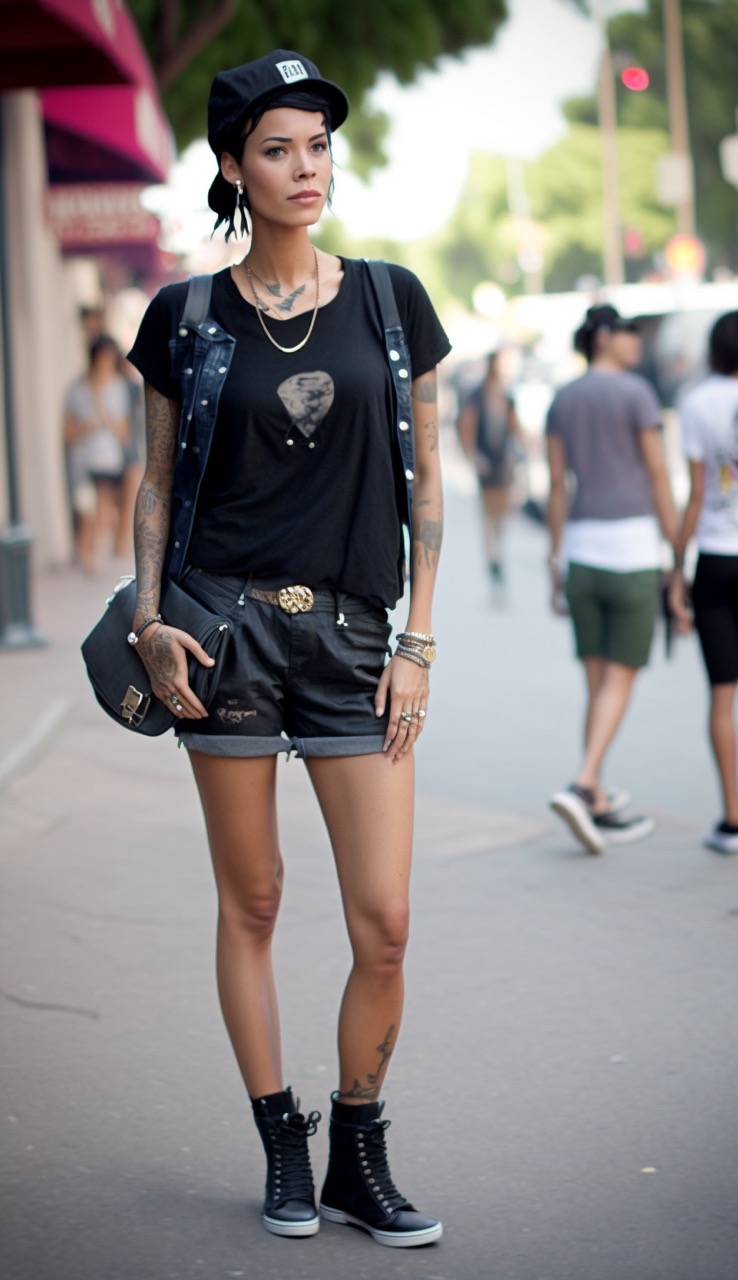 Accessories were also integral to the emo aesthetic, with band merchandise, wristbands, chunky bracelets, and distinctive oversized glasses becoming commonplace. The fashion also extended to body modifications, such as piercings and tattoos, often reflecting personal symbolism or band-related imagery.
Despite the wane in its mainstream popularity post the mid-2000s, emo fashion has persisted, evolving and blending with other subcultural styles, remaining a distinctive and influential facet of alternative fashion.
Emo Icons
Some celebrities who are well-known for their Emo style are Avril Lavigne, Machine Gun Kelly, Willow Smith, and Megan Fox. Bands like Green Day and Paramore dominated the emo world for years but the new changes in trends brought new faces. The Emo style looks much different now compared to the early 2000s. 
Emo Fashion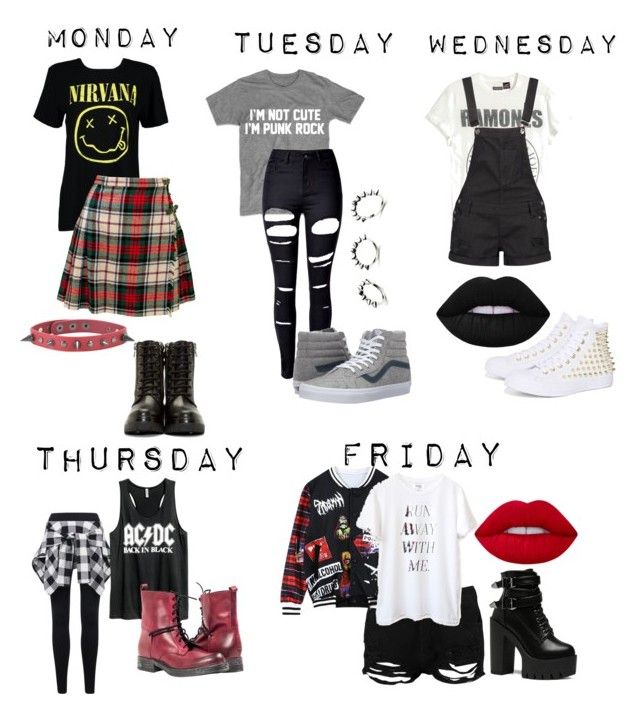 Here are some of the main aspects of the emo style:
Hair: The emo hairstyle is possibly one of the most recognizable features. The hair is usually dyed a dark color, most commonly black, although it can also be other colors. The hair is often straightened and styled to have long bangs that sweep to the side, often covering one or both eyes. Some individuals might also have layers and choppy ends for extra texture. Bright streaks or highlights, such as red, pink, blue, or purple, are also popular and provide a stark contrast to the dark base color.

Makeup: Emo makeup is dramatic and heavy, with a particular emphasis on the eyes. Eyeliner, especially black, is a staple and it is often applied around the entire eye, and sometimes in a wing or cat eye style. Black mascara and dark eyeshadow are also common. The skin is usually kept natural or made to look pale with foundation to provide a contrasting backdrop for the dramatic eye makeup. Some people also like to add a touch of brightly colored eyeshadow.

Clothing: The emo style is often associated with band t-shirts, featuring favorite punk, rock, or emo bands. Skinny jeans, often in black or dark washes, are also a staple. Hoodies, especially zip-up ones, are common as well. Layering is another key element, such as wearing a long-sleeved striped shirt underneath a band t-shirt. Vintage clothing or thrift store finds can also be part of the emo look, as this subculture values uniqueness and individuality. Graphic prints, like skulls or stars, are also often seen.

Accessories: In emo fashion, accessories are used to further express individuality. Studded belts and wristbands, chunky bracelets, and fingerless gloves are common. Band merchandise, such as pins, patches, and badges, are also popular for customizing jackets, bags, and backpacks. Scarves, beanies, and trucker hats can also be part of the emo look.

Shoes: Footwear in the emo scene tends to be practical and comfortable. Converse All Stars and Vans, especially in black, are popular, as are other types of skate shoes. For a more alternative look, some people might wear chunky boots or creepers.

Color Palette: The color palette for emo fashion is usually dark and moody. Black is the most common color, but navy, gray, and other dark colors are also frequently seen. Despite the prevalence of dark colors, pops of bright color are common, whether it's in the form of a brightly colored accessory, a pair of neon skinny jeans, or a streak of vibrant hair dye. These bright colors add a touch of individuality and contrast to the overall dark look.
If you're looking to get in touch with your inner "emo girl" from the early 2000s, start with your wardrobe. Go for dark colors, sexier silhouettes, and pieces that make a statement. Then, add some personal touches that reflect your unique style. Emo girls were all about self-expression, so don't be afraid to show off your personality. Finally, remember that attitude is everything. Emo girls exuded confidence and edge, so channel that inner badass when you step out in your new emo-inspired outfit.
Emo fashion today is more about being sexy and confident. Emo girls have a wild nature and don't follow trends. There's something about a sexy style that just screams confidence. Whether it's a killer pair of heels, a tight dress or a sultry pair of jeans, when you rock an emo style you know you look good. And that confidence is intoxicating. It's the kind of confidence that makes you feel like you can take on the world.
1. Edgy Heels
Edgy heels are the perfect way to add a little bit of edge to your outfit. They can be worn with skinny jeans and a crop top for a casual look, or with a dress for a night out. They come in a variety of styles, from stilettos to wedges, and are a great way to show your personality.
They are the perfect accessory to use if you want to make your emo outfit more elegant.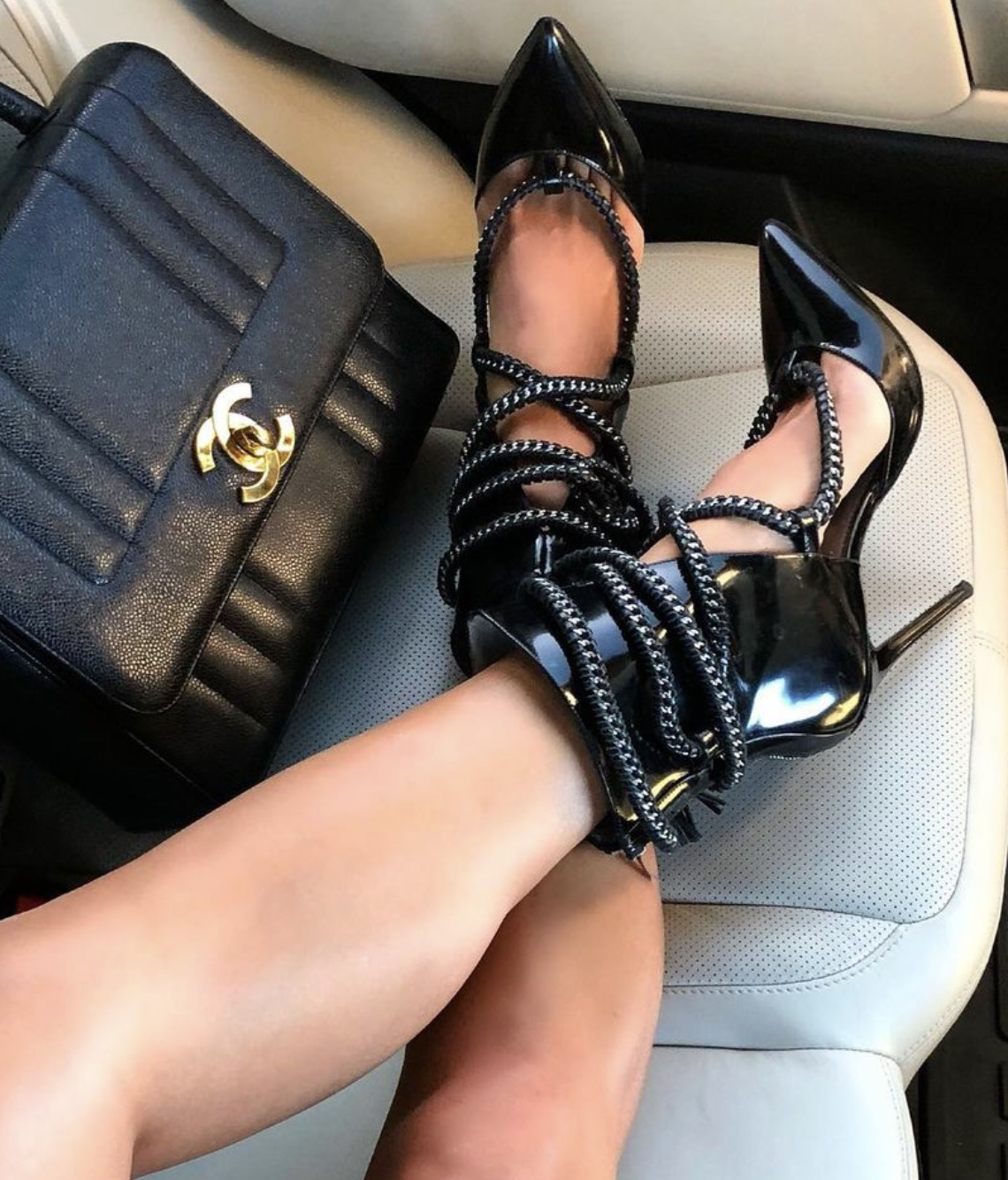 2. Piercing
Piercings are often seen as part of the emo style, and can be used to show individuality and personal style. They can be placed anywhere on the body, but are often seen on the face, ears, and nose. Piercings can be made from a variety of materials, including metal, plastic, or glass.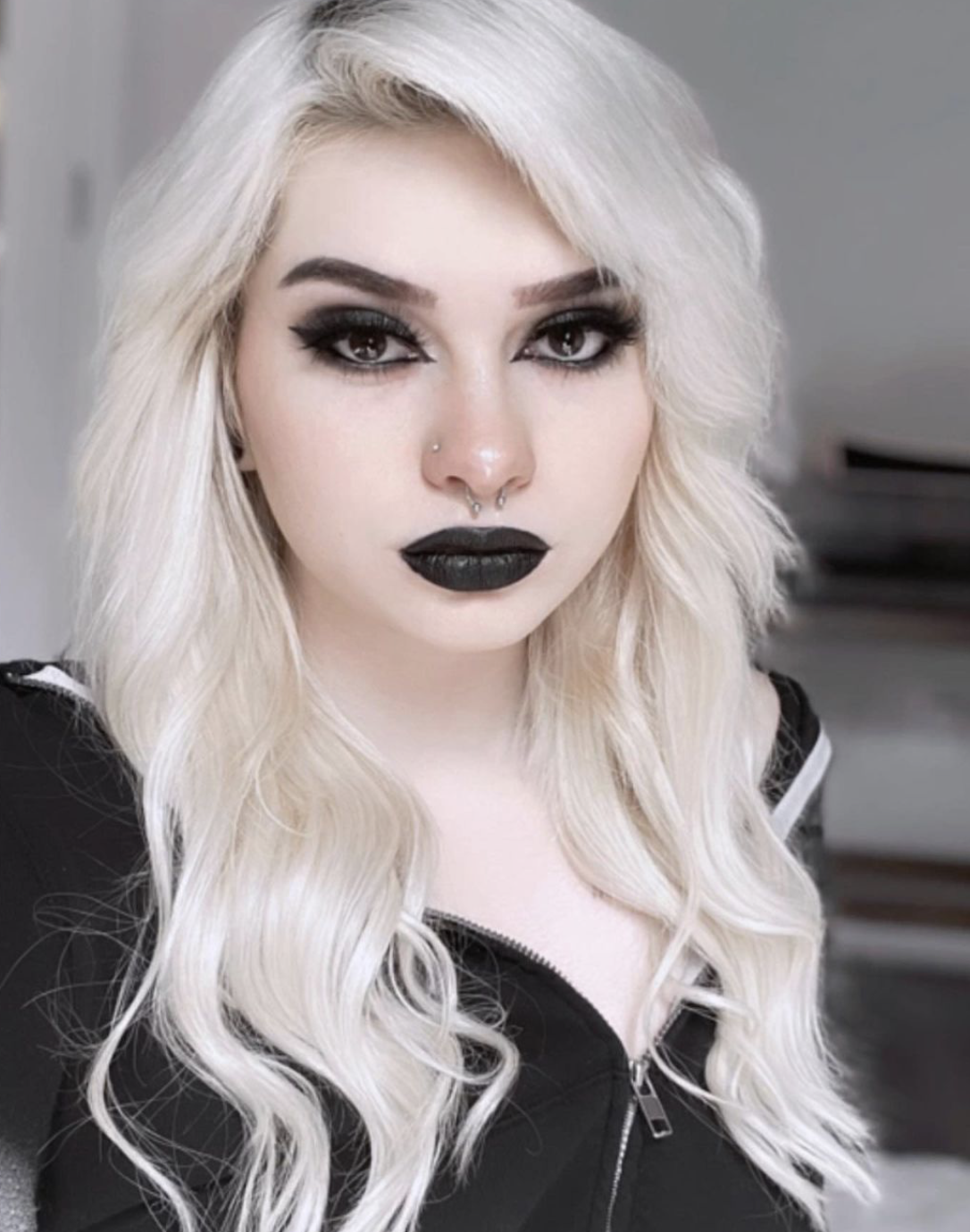 3. Funky Tops
There's just something about wearing a funky top that makes you feel cool and confident. Maybe it's the bold colors or patterns, or the fact that you're standing out from the crowd. Whatever the reason, we think it's safe to say that funky tops are definitely cool.
So if you're looking to add a little more personality to your wardrobe, consider reaching for a funky top the next time you get dressed. We guarantee you'll love the way you look and feel!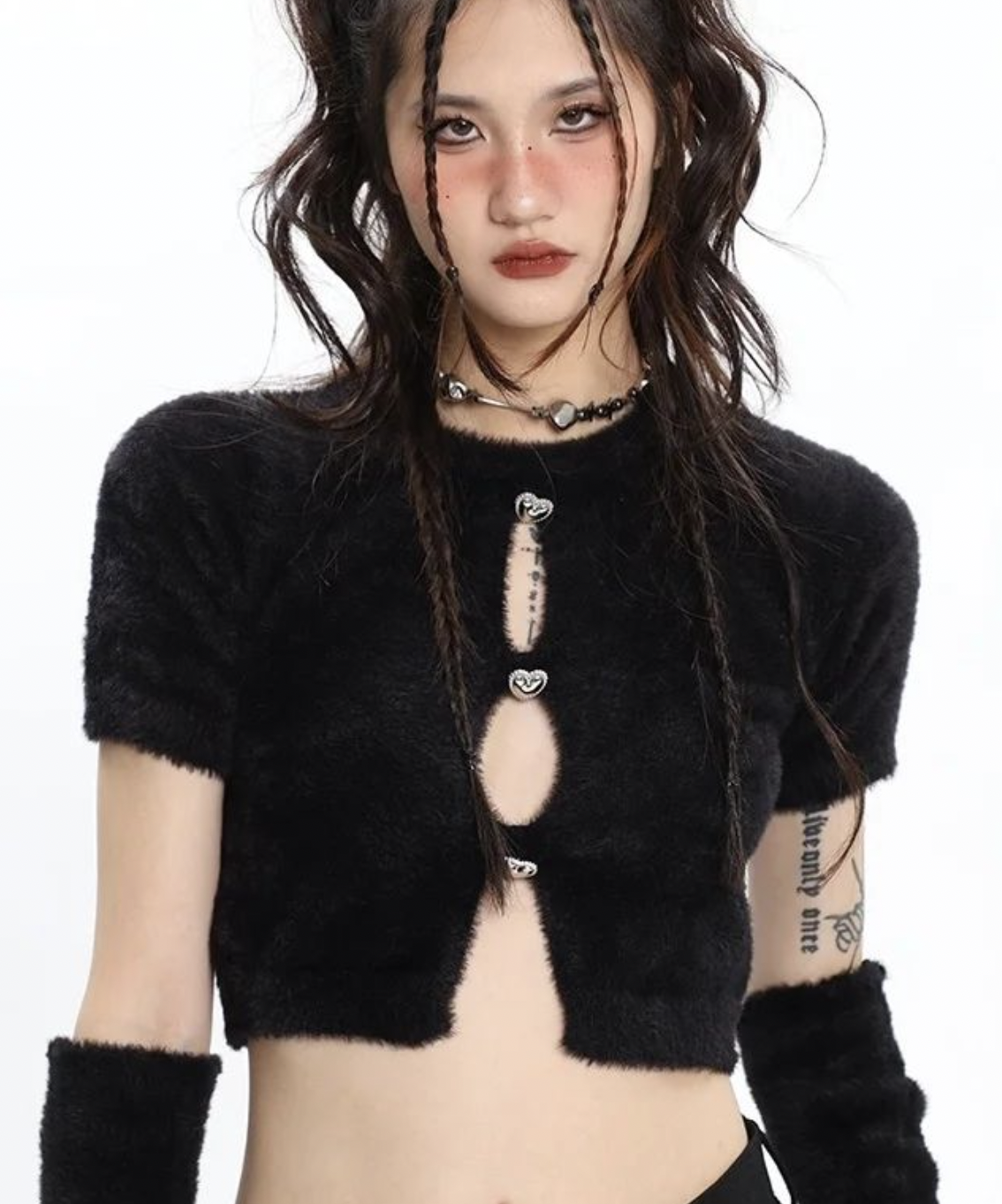 4. Leather Jacket
There's no denying that a leather jacket looks cool. It's the kind of piece that instantly makes you look more stylish and put together, even if you're just throwing it on over a t-shirt and jeans. But beyond its good looks, a leather jacket is also a great investment. It's a piece that will last you for years and only get better with age. So if you're looking to add a little edge to your style, a leather jacket is the way to go.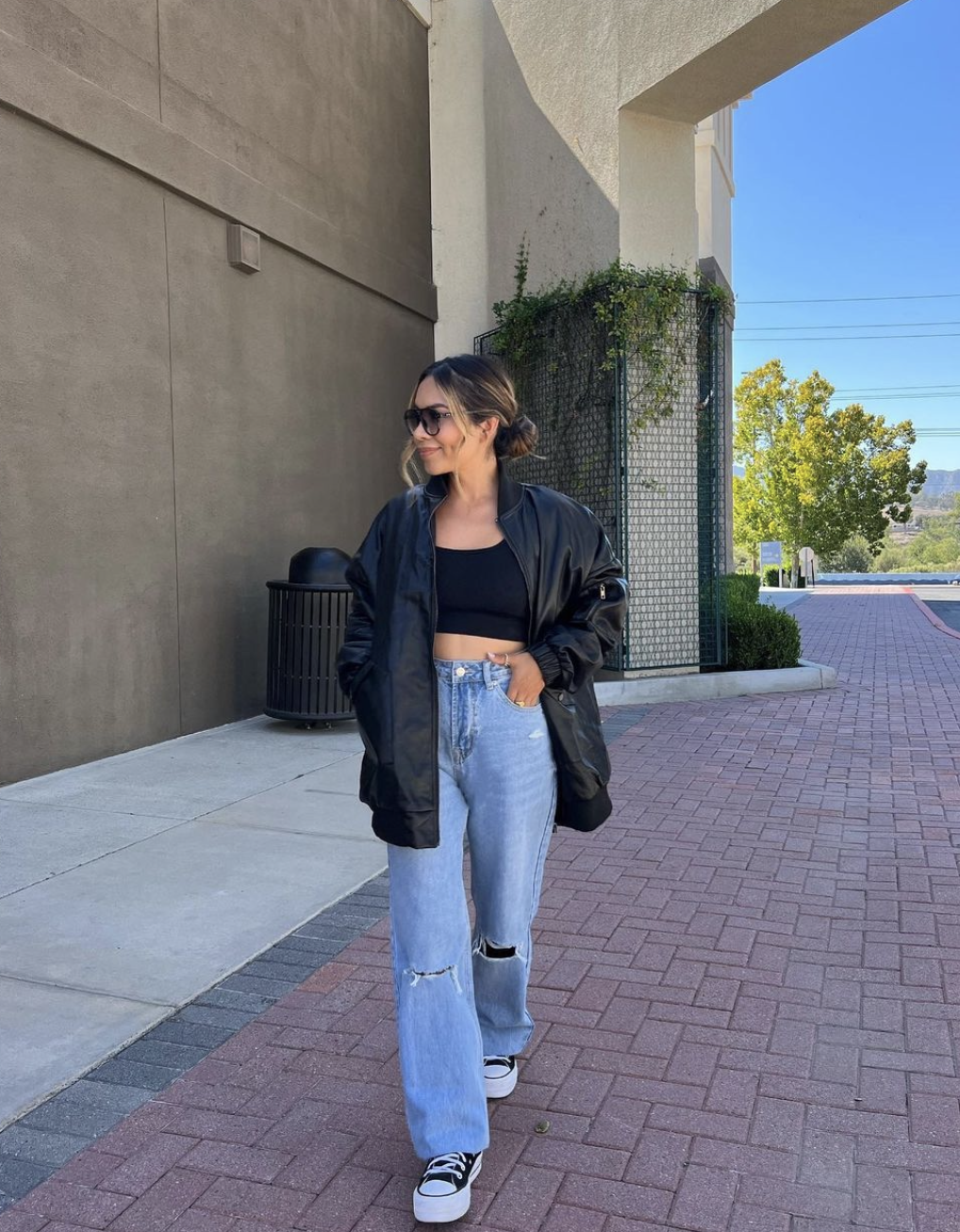 5. Tie
Checkered ties are often associated with the emo fashion style. Emo fashion is characterized by its dark, often black, clothing and accessories. Checkered ties add a touch of color and pattern to an emo outfit, and can be worn with both casual and formal attire.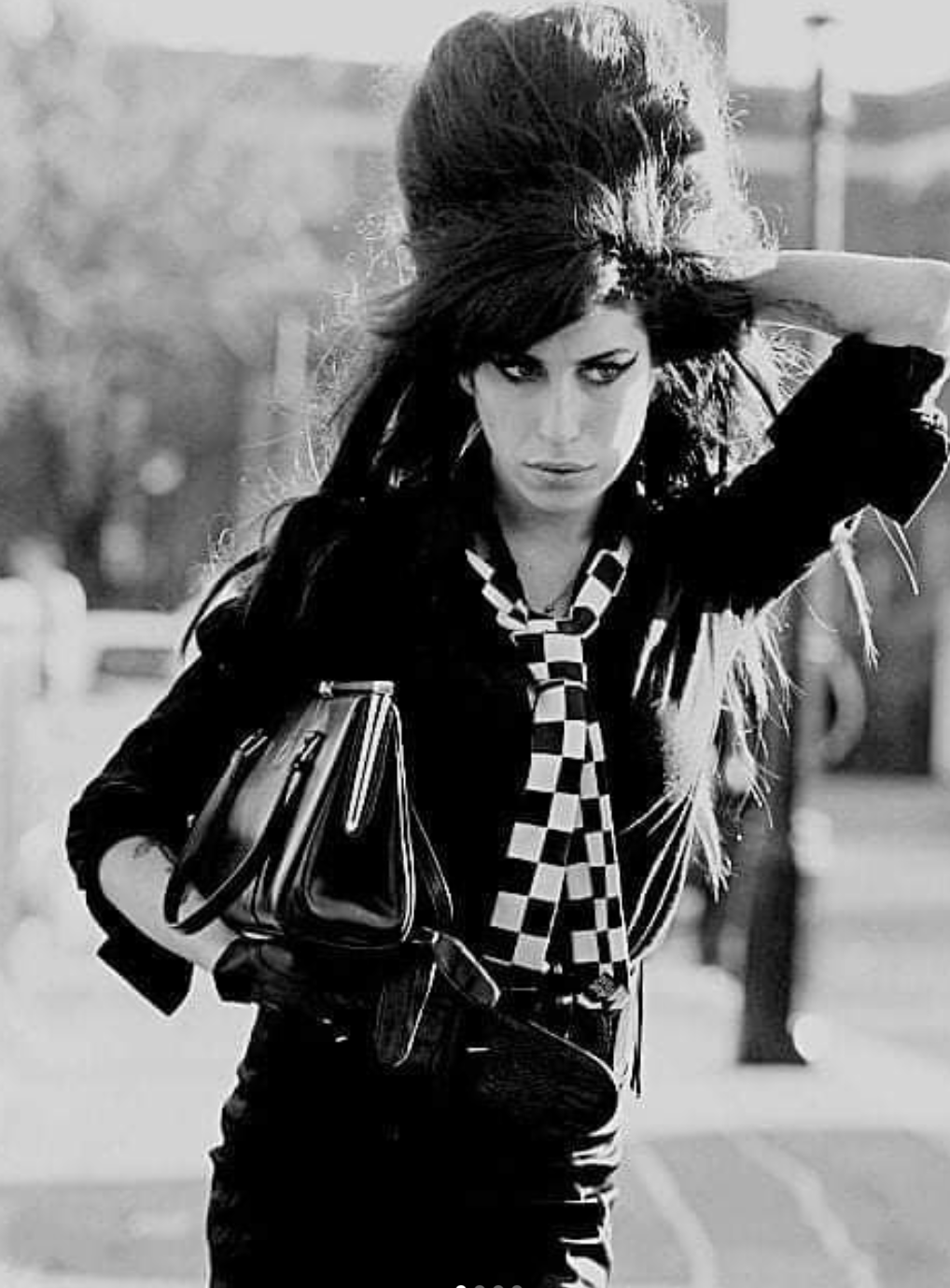 6. Converse
There's no denying that converse trainers are a fashion staple. They've been around for decades and show no signs of going out of style anytime soon. Whether you're rockin' a pair of classic Chuck Taylors or something a little more unique, you can't go wrong with a pair of cons. Not only are they super trendy, but they're also comfortable and versatile. You can dress them up or down, depending on the occasion. So, next time you're looking for the perfect shoe to complete your outfit, don't forget about the good old trusty converse trainer.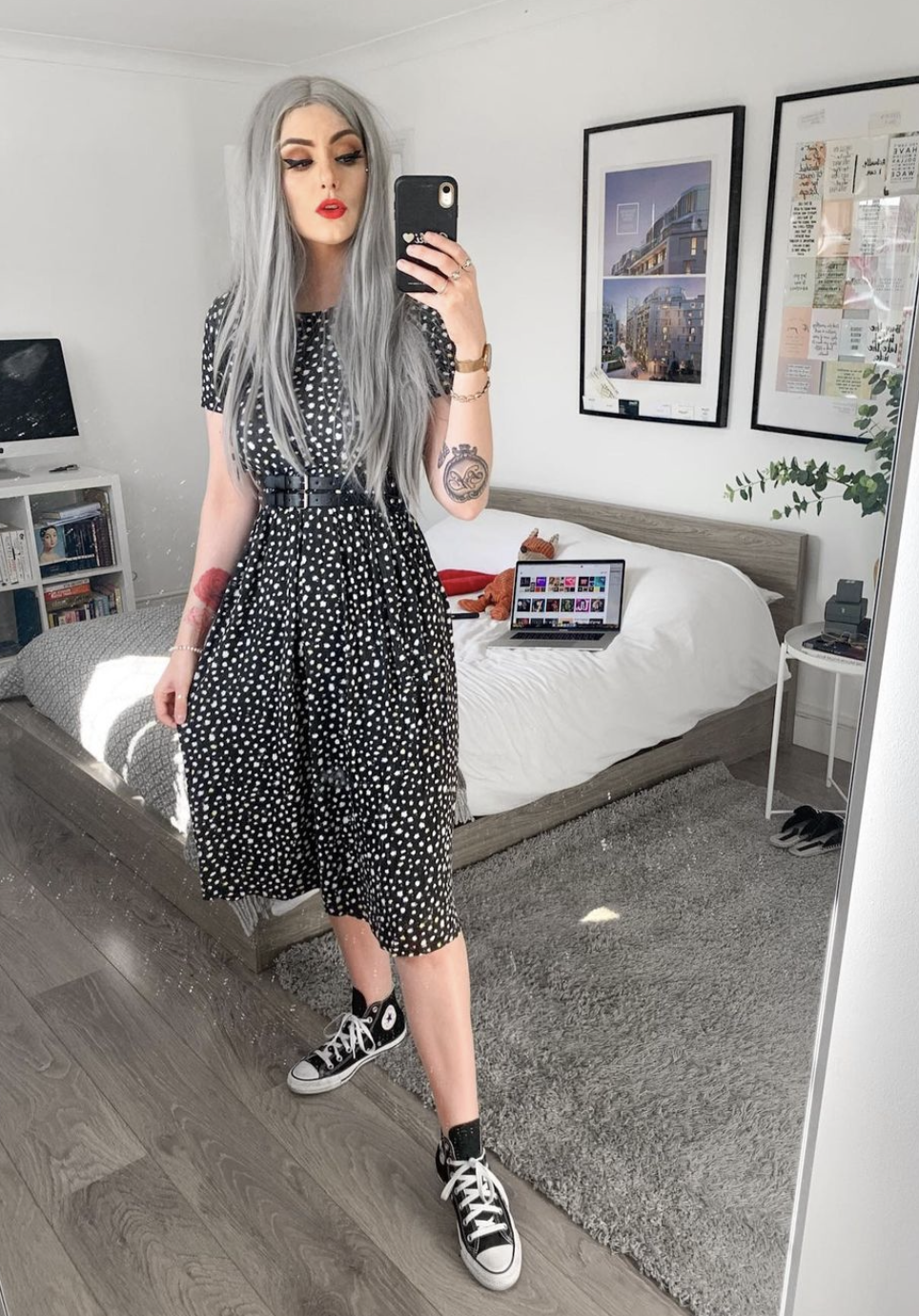 7. Eye Makeup
Emo makeup is all about dark, heavily lined eyes to create a dramatic look. And don't be afraid of a little (or a lot) of black eyeliner. Another thing you can do to bring the Emo in your look is experiment with colored contact lenses.
When it comes to hair, emos tend to go for a choppier, edgier look. Black is a popular color, but they might also experiment with dyed hair, particularly in shades of blue or purple.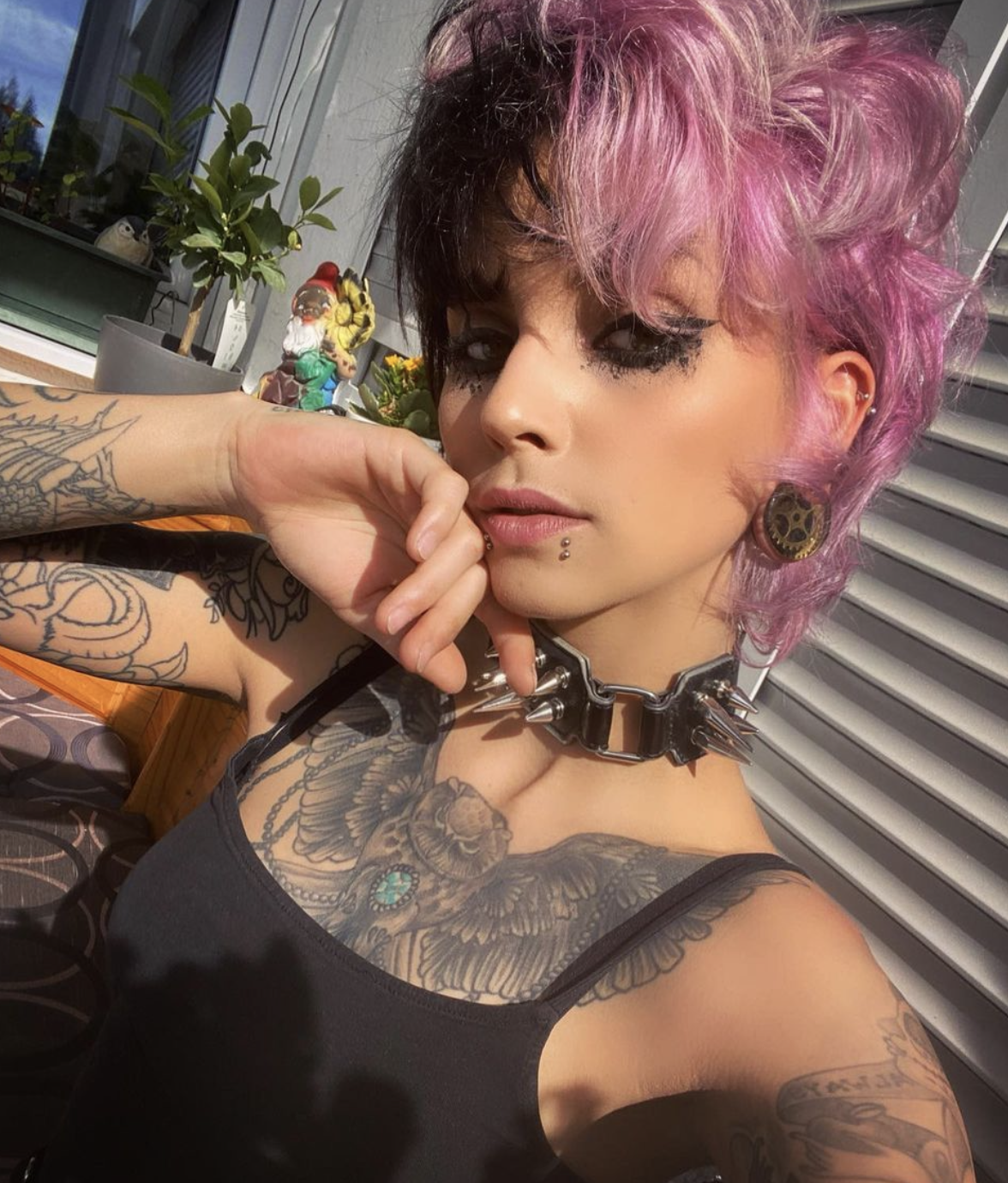 8. Spikes
There's something about clothes with spikes that just screams edgy and cool. Whether it's a leather jacket with spikes on the shoulders, or a pair of ripped jeans with spikes down the sides, this style is definitely not for the faint of heart. But if you've got a taste for the unique and the daring, then clothes with spikes are definitely the way to go. Just be prepared to turn heads – and not always in a good way.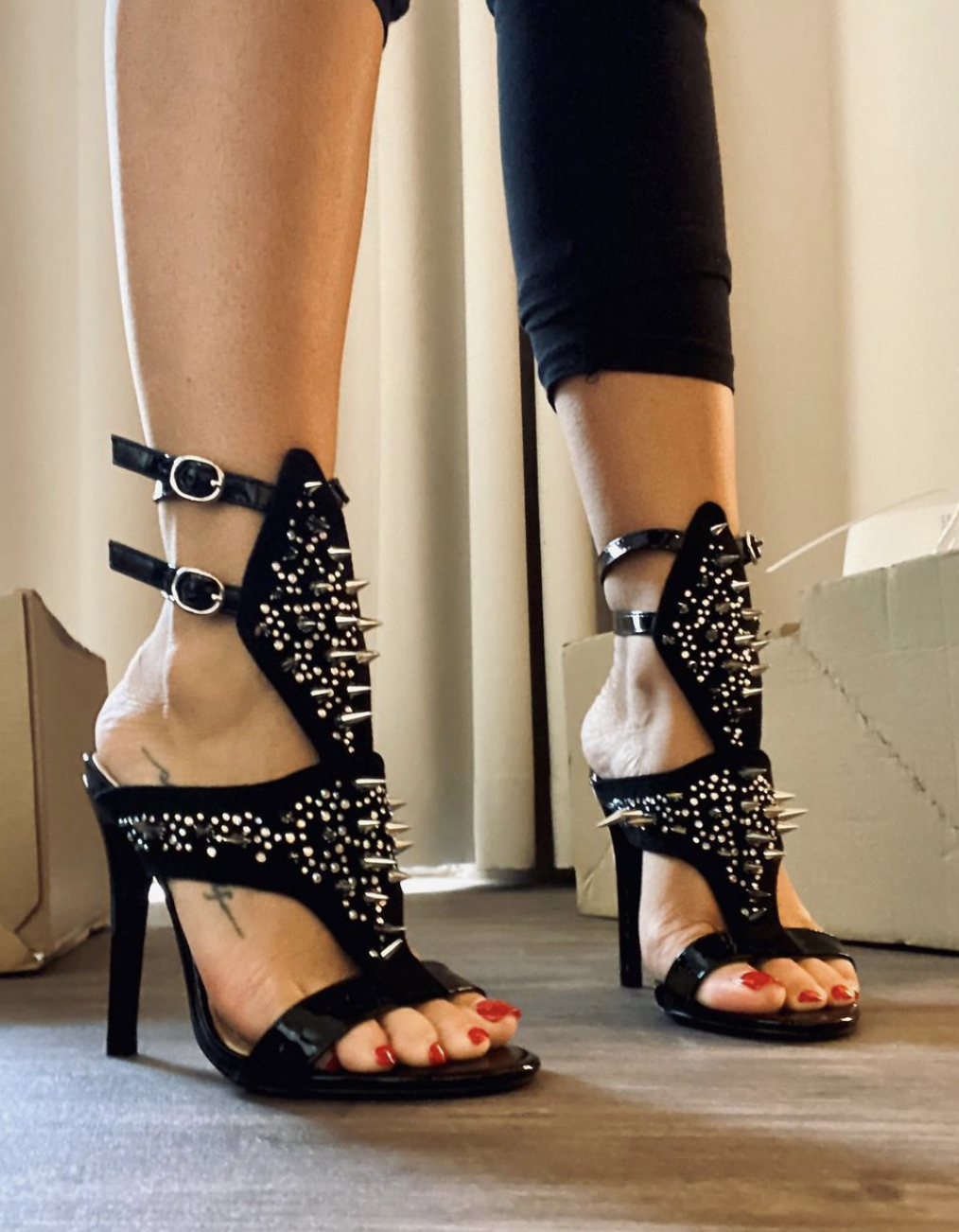 9. Colourful Hair
Emo fashion is all about self-expression and individuality, so it's no surprise that colourful hair is a big part of the style. Whether you're rockin' a bright pink mohawk or a rainbow-hued ombré look, colourful hair is a great way to show off your personality. And if you're really feeling bold, you can always add some funky colours to your hair, like green or purple. No matter what colours you choose, make sure they reflect your unique style.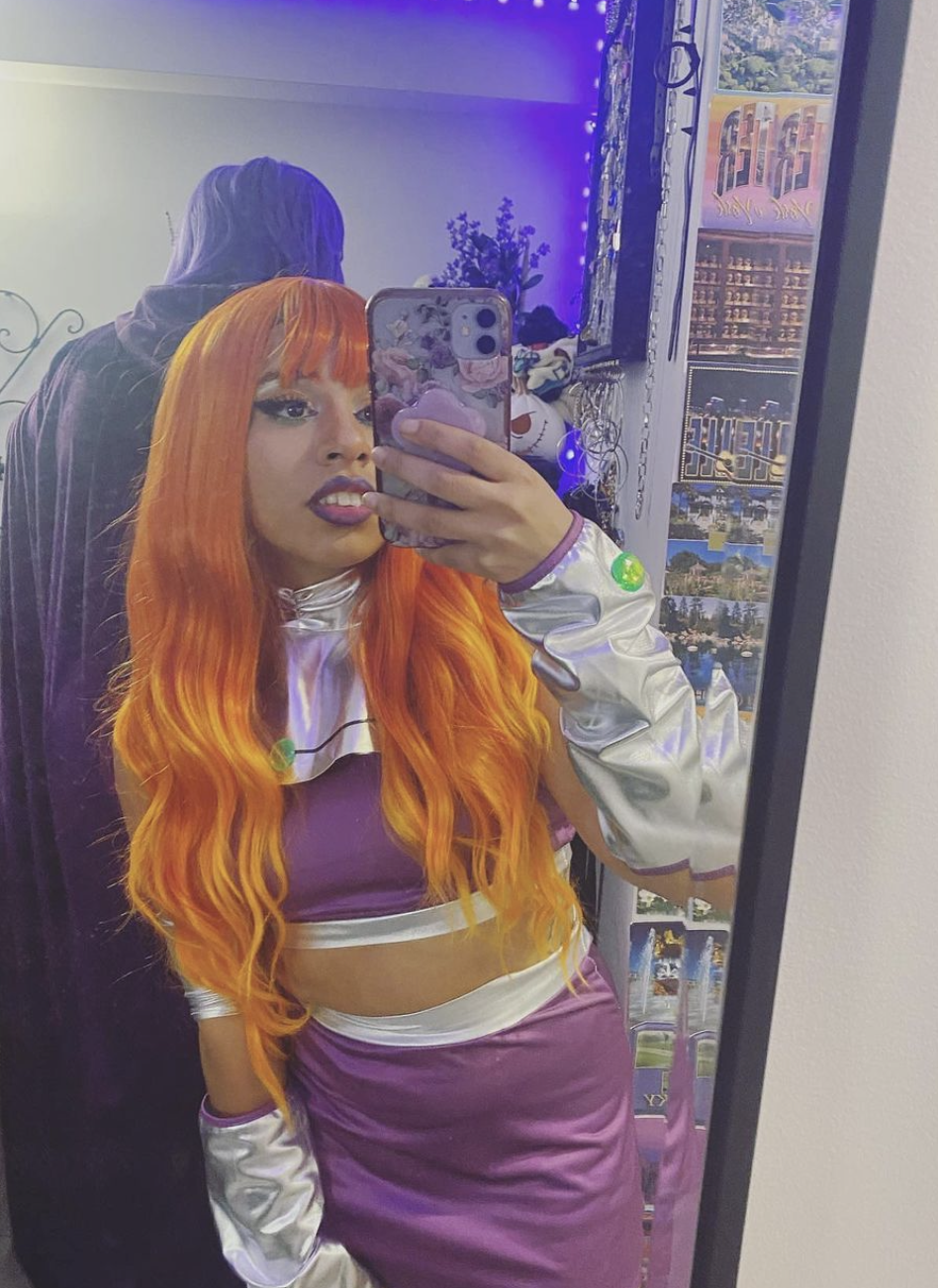 10. Striped Tees
Striped tees in bright colours are definitely part of the emo fashion. They are often seen as being worn by people who are part of the emo subculture. This type of fashion is often associated with being unique and different from the mainstream. It is also seen as a way to express oneself and to stand out from the crowd.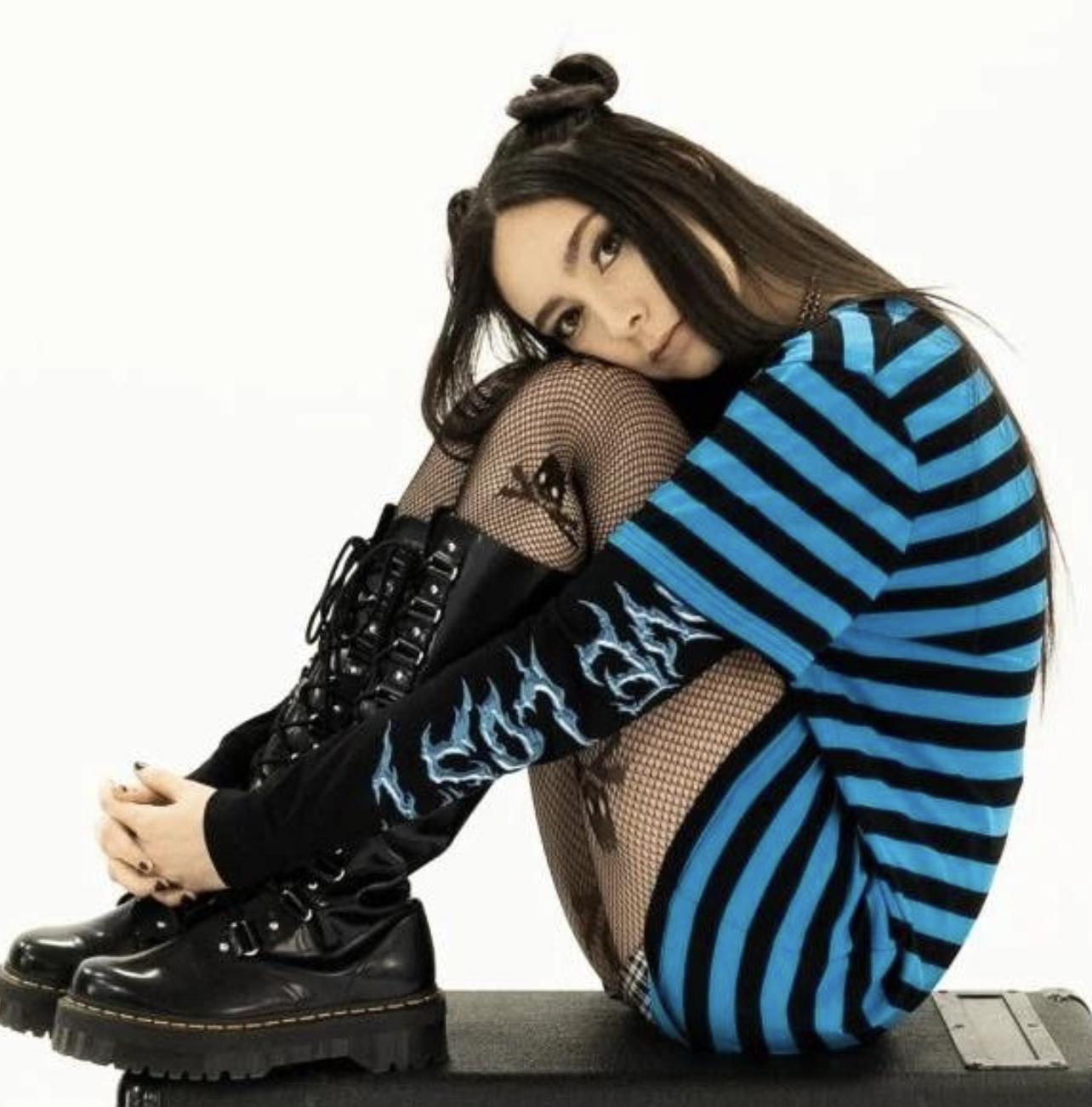 Are you a fan of the Emo fashion? What colour is your hair? How many piercings do you have? What's your favourite band?