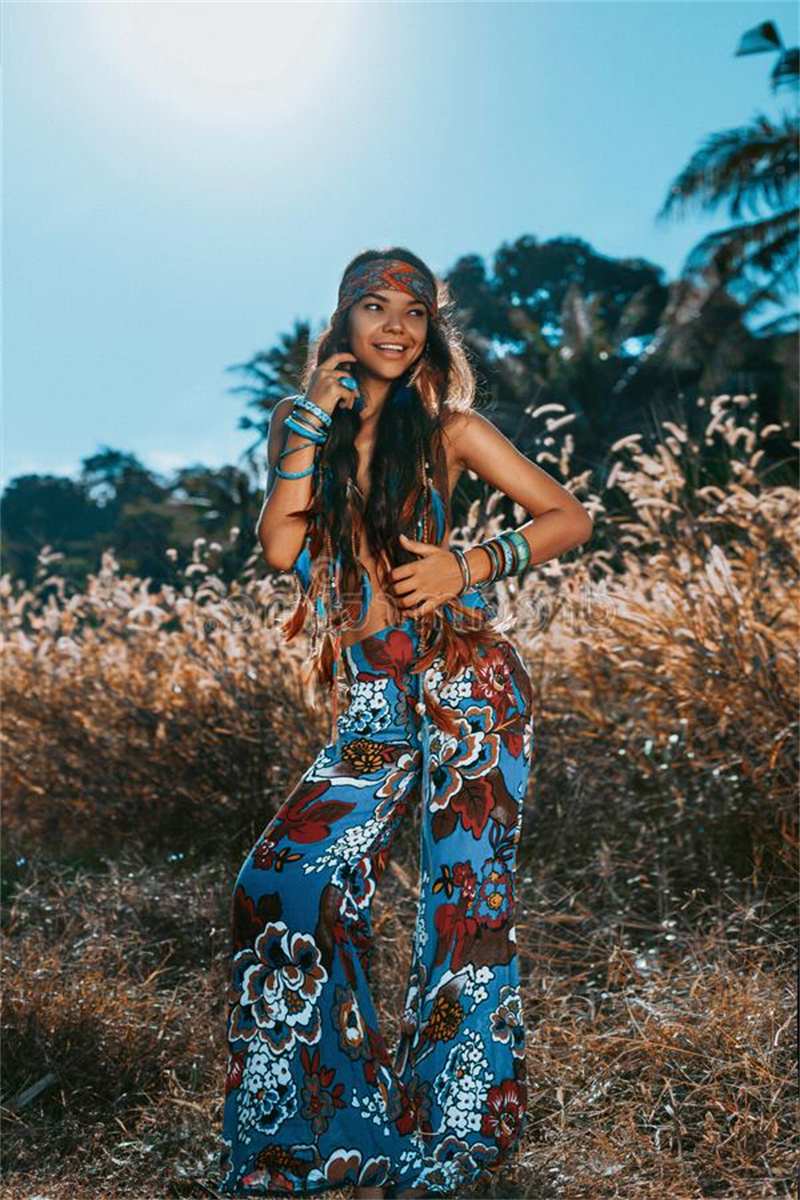 Hippie fashion is all about being natural, comfortable, and stylish all at the same time. It's the perfect way to show off your personal style while still being able to be comfortable in what you're wearing. Hippie fashion is often inspired by the bohemian lifestyle, which emphasizes being unique, free-spirited, and independent. This style is perfect for those who want to stand out from the crowd and make a statement with their clothing.
Origins of Hippie Fashion
Hippie culture began in the United States in the early 1960s, when young people began to rebel against the conformist, materialistic values of mainstream society. Hippies advocated for peace, love, and freedom, and rejected traditional institutions like government and religion. They embraced alternative lifestyles, including vegetarianism, experimentation with drugs, and sexual liberation.
Hippie culture had a profound impact on American society, and its values and beliefs continue to influence many people today. The hippie movement helped to popularize Eastern religions like Buddhism and Hinduism and spurred the development of the environmental movement. Hippies also championed the cause of civil rights, and their advocacy for social and political change helped to shape the culture of the late 20th century.
Hippie Fashion Style Features
Hippies generally dress in a very colorful and unique way. They often wear clothes that are handmade or that are vintage. Their style is often a reflection of their personality and their values.
Some people dress like hippies because they want to stand out from the crowd. They want to be different and they want to express themselves in a non-traditional way. For many hippies, their clothing is a form of self-expression and a way to rebel against the mainstream.
Others dress like hippies because they believe in the values of peace, love, and freedom. They want to promote these values and they believe that the way they dress reflects these values.
Whatever the reason, hippies generally dress in a way that is very different from the mainstream. Their style is often a reflection of their personality and their values.
Hippie Fashion Style Inspiration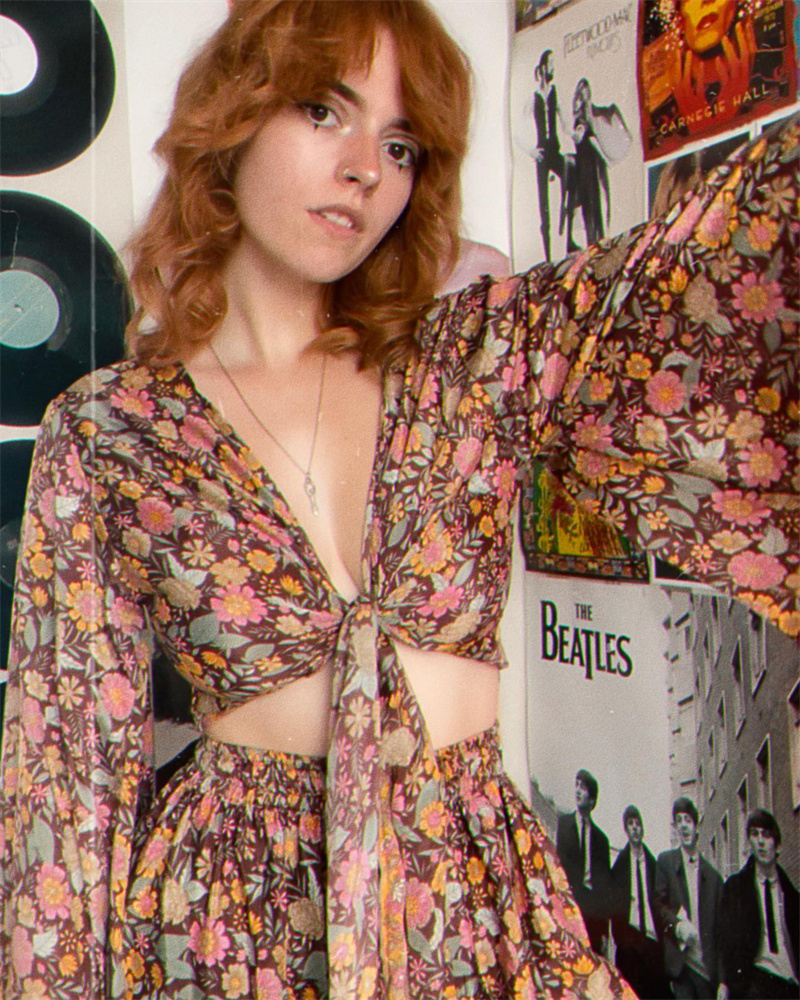 There's something about the carefree, bohemian style of dressing like a hippie that just screams celebrity. And while it's definitely a style that not everyone can pull off, there are definitely some celebrities who know how to work it.
One of the most famous celebrities to dress like a hippie is none other than the one and only Stevie Nicks. She's been rocking the hippie look for decades, and she definitely knows how to make it work. She always looks effortlessly chic, even when she's wearing something as simple as a flowy dress and a pair of Birkenstocks.
Other celebrities who dress like hippies include Sienna Miller, Kate Hudson, and Vanessa Paradis. They all have their own unique take on the style, but they all definitely look like they're having a good time when they're rocking it. And that's really what dressing like a hippie is all about – having fun and being yourself.
So here's what to wear if you want to look like a hippie.
1. Hippie Outfit Ideas: Suede Jacket
A suede jacket is a perfect way to dress like a hippie. The suede material is soft and comfortable, and the jacket style is relaxed and easygoing. Pair your suede jacket with some flared jeans and a flowy top, and you'll be channeling your inner hippie in no time.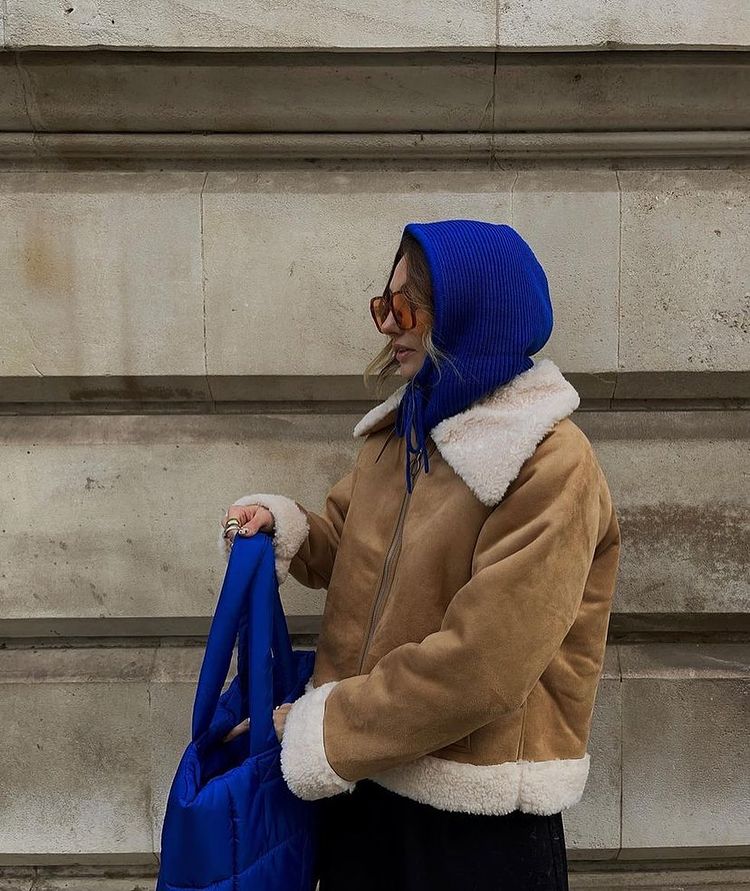 2. Hippie Style: White blouse
Wearing a white blouse is a great way to dress like a hippie. The loose, billowy silhouette of a white blouse evokes the carefree spirit of the 1960s, and the color white is associated with peace and love. Pair your white blouse with some denim cut-offs or a flowy maxi skirt, and you'll be channeling your inner Janis Joplin in no time.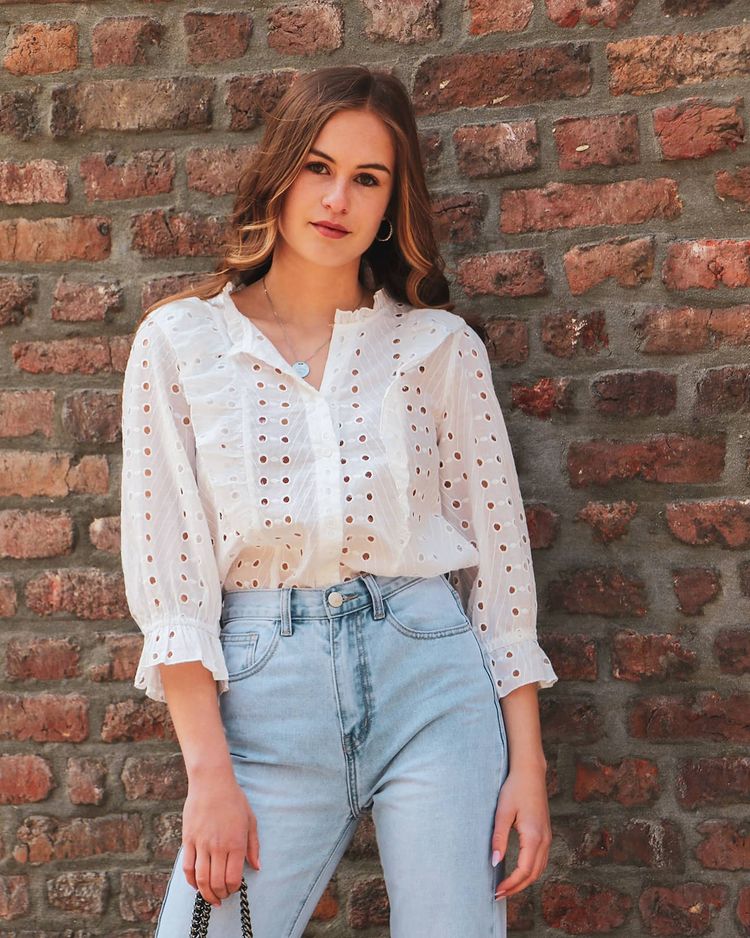 3. Hippie Fashion: Loose Fit
To dress like a hippie, you'll want to start with loose-fit clothes. This could include anything from a flowy dress to a pair of comfortable jeans. You'll also want to add some earthy accessories, like a pair of Birkenstocks or a fringed scarf. To really complete the look, don't forget to add a peace sign necklace or bracelet!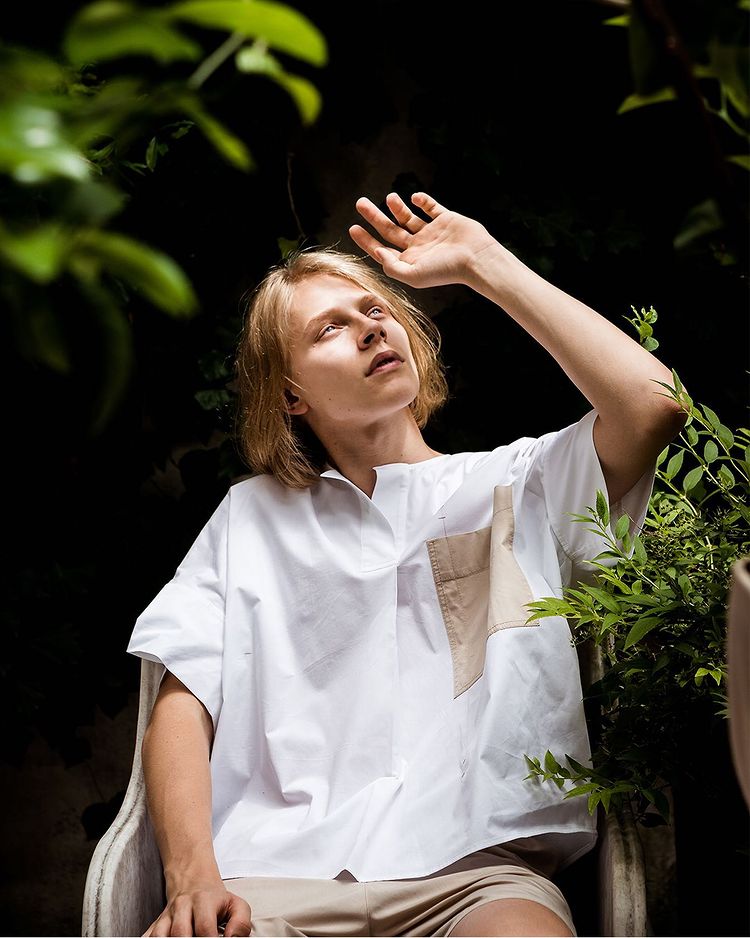 4. Hippie Style for Women: Vests
Wearing vests is one way to look like a hippie. While not all hippies wore vests, many did. Vests were often decorated with patches, embroidery, or other colorful embellishments. They were often made of denim or other natural materials. Wearing a vest was a way to show your individuality and stand out from the crowd.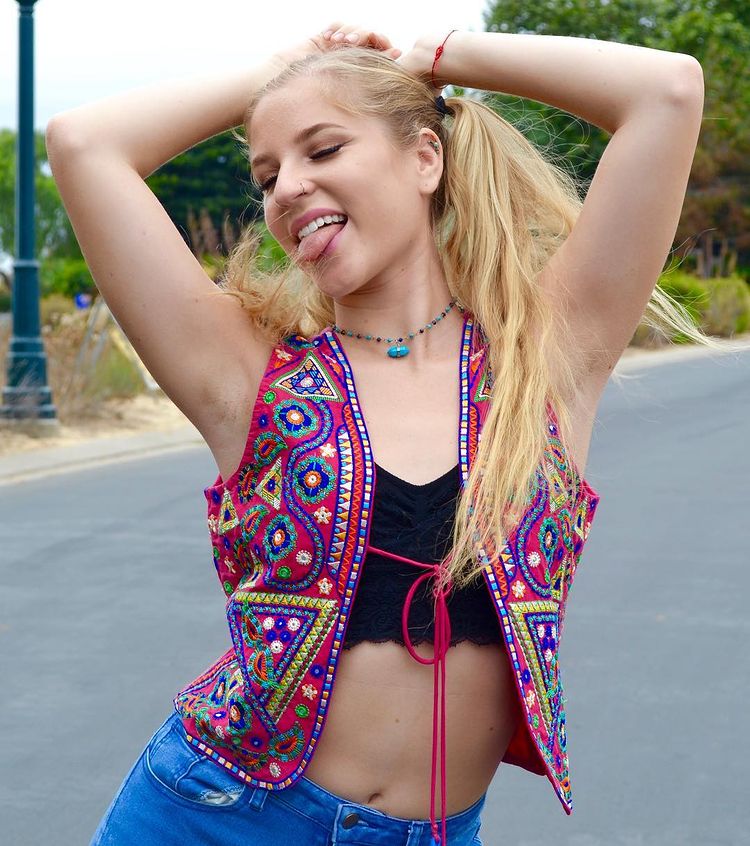 5. Hippie Fashion: Flared Trousers
Flared trousers are a great way to get the hippie look. They are comfortable and stylish, and they can be dressed up or down. Pair them with a flowy top and some sandals for a casual look, or dress them up with a blouse and heels for a more sophisticated vibe. Add some hippie-inspired accessories like a headband or some bangles, and you're good to go!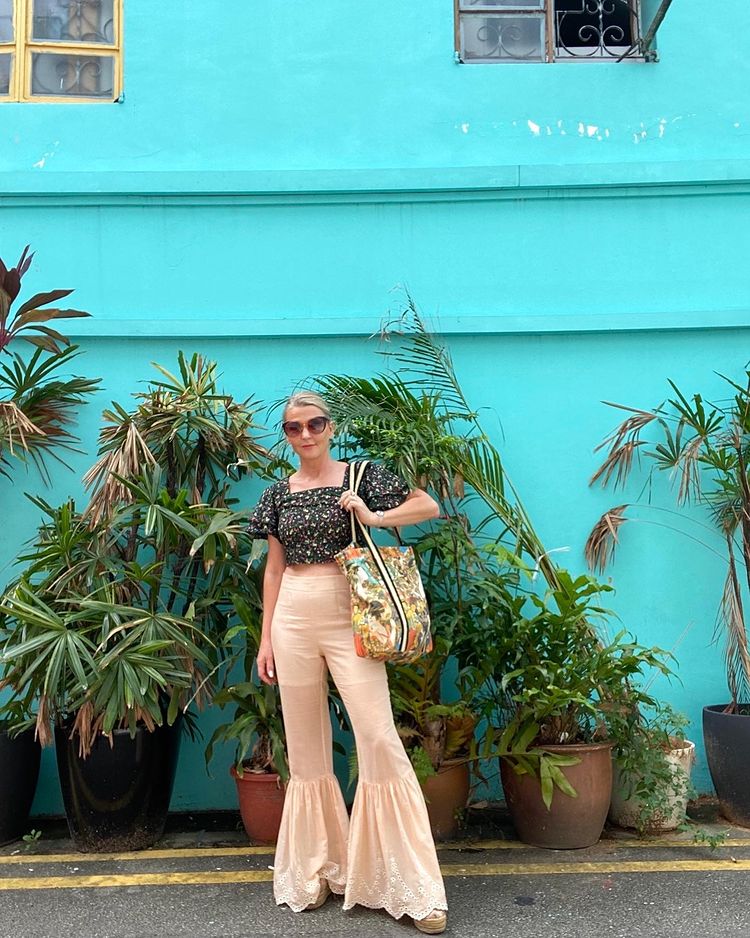 6. Denim Shorts
Denim shorts are definitely a hippie-style staple. They are perfect for those hot summer days when you want to show off your legs and stay cool. Pair them with a flowy top and some sandals and you're good to go. Denim shorts are also great for layering in the fall or winter. Throw on a pair of tights and a chunky sweater and you're ready for cooler weather. No matter how you style them, denim shorts are always a chic and comfortable option.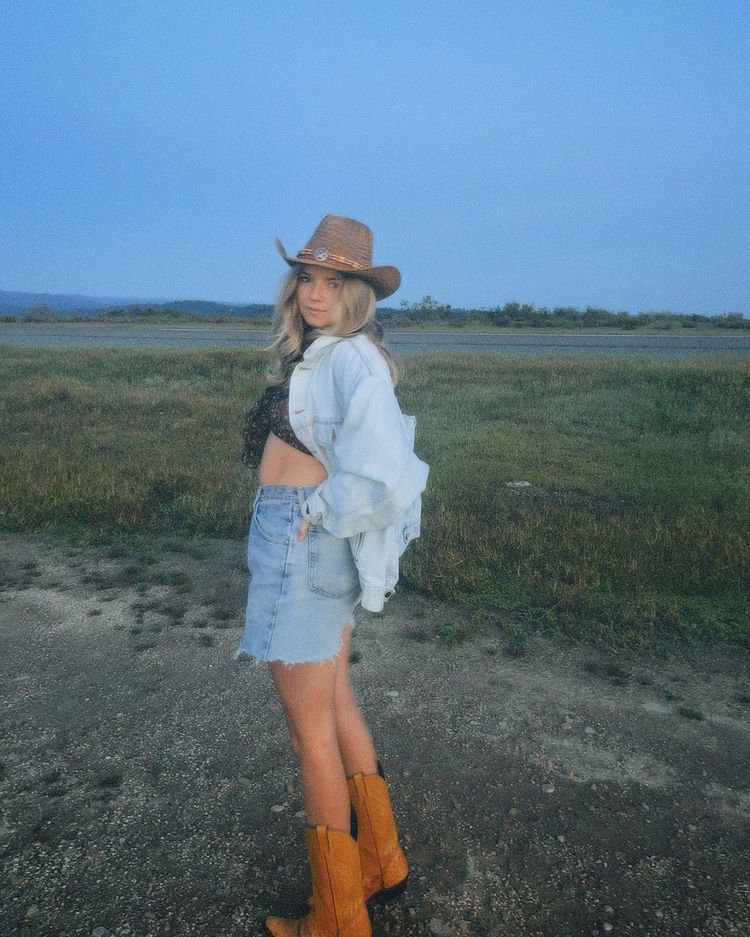 7. Hippie Long Skirts
While the hippie movement eventually faded away, the long skirt remains a popular choice for women today, thanks to its comfortable, bohemian vibe.
Long skirts are pretty because they are elegant and they make you look taller. They are also very feminine and they can be worn in many different ways.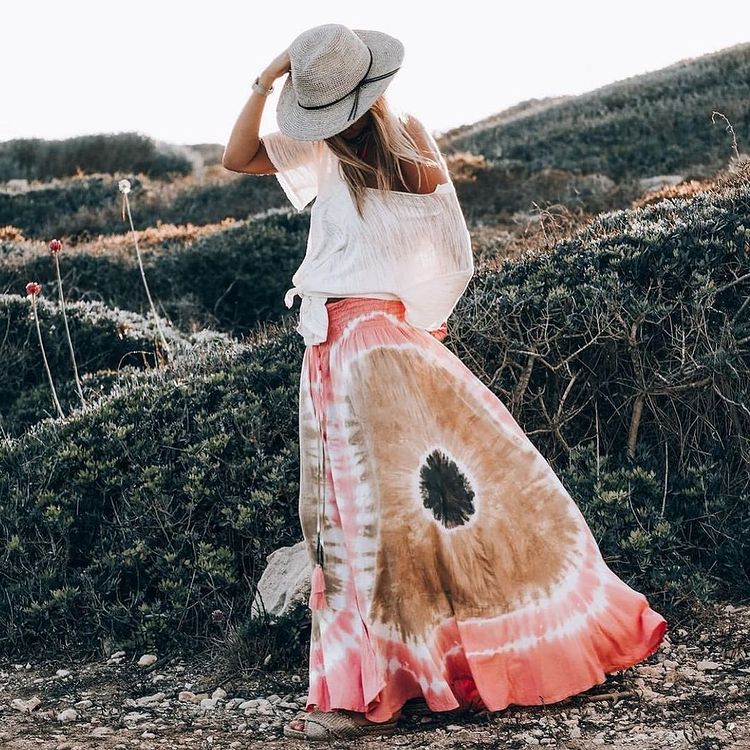 8. Hippie Suede Boots
To look like a hippie, one of the key wardrobe items is a pair of suede boots. Suede is a type of leather with a napped finish, meaning it has a soft, velvety surface. This makes it the perfect fabric for creating bohemian-inspired looks.
9. Hippie Sandals
Wearing sandals is a great way to look like a hippie. They are comfortable, stylish, and perfect for any warm-weather occasion. Plus, they go great with any outfit, whether you're wearing jeans or a flowy dress. So if you're looking to add a touch of hippie style to your look, be sure to slip on a pair of sandals.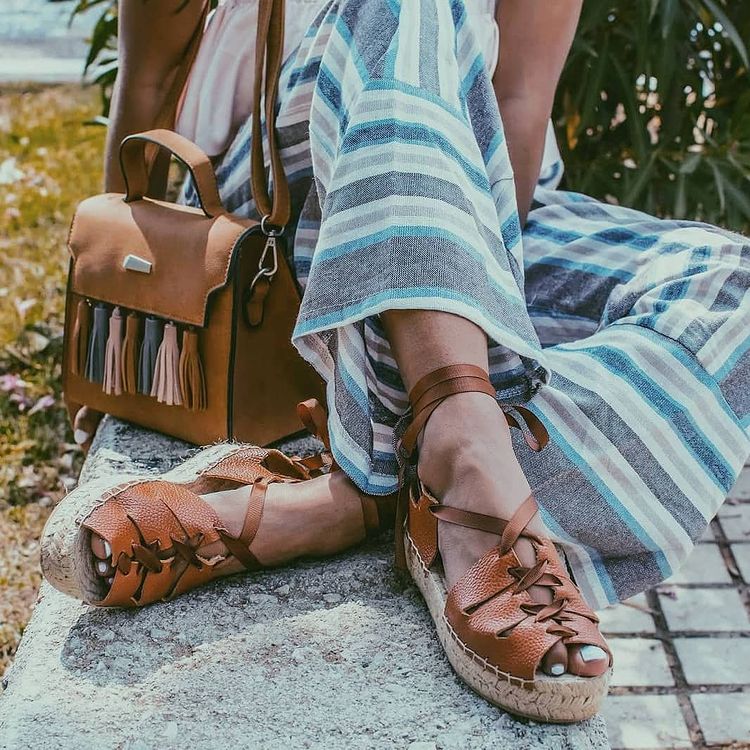 10. Hippie Moccasins
Moccasins are the perfect footwear for anyone wanting to tap into their inner hippie. These comfortable shoes can be slipped on and off with ease, making them ideal for lazy days spent lounging around. Plus, they have a certain earthy appeal that will help you blend right in with any hippie crowd.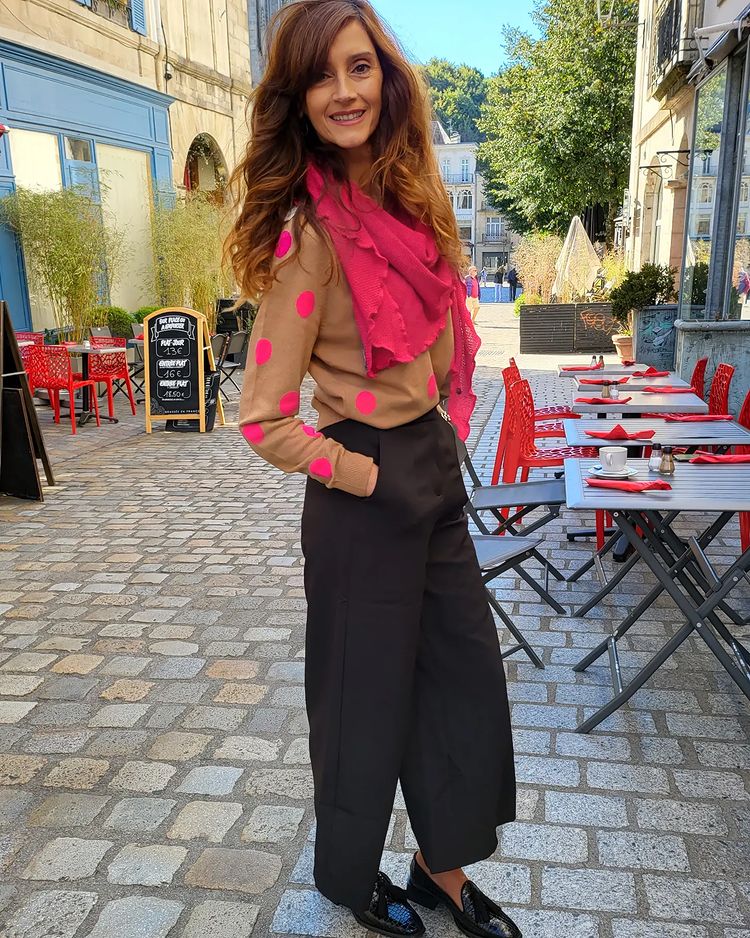 Do you wear moccasins? Are you a fan of the hippie trend?