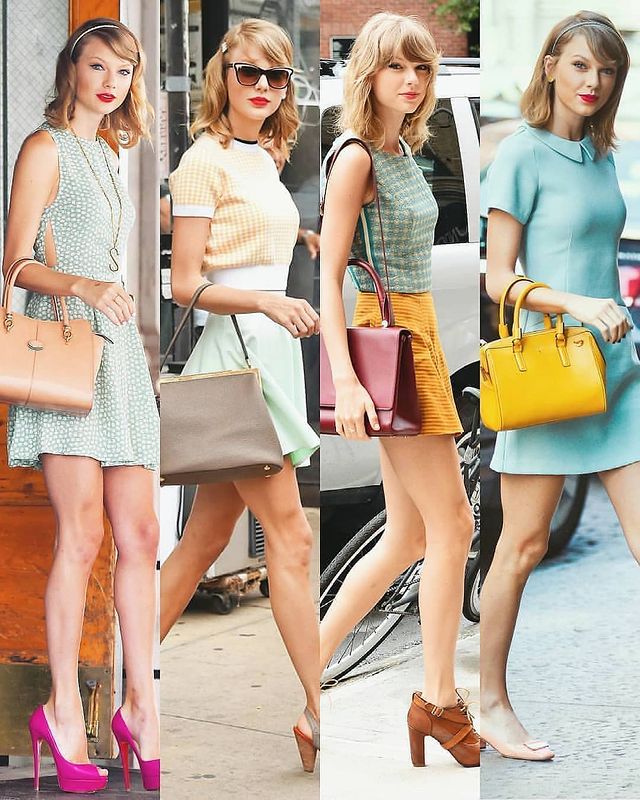 Listen, we've all been there. Digging through a closet full of clothes, tossing around pieces you usually love. And yet, in the end, you get the feeling that you have nothing to wear. Whether you're dressing for work or a casual occasion, feeling like you can't put an outfit together is not really an ideal way to start the day. So, why not keep it simple? Grab some of those capsule wardrobe basics, and create an eye-catching ensemble you'll feel amazing in.
If you need some fashion inspiration, or just a quick reminder of how to use the trendy pieces in your collection, we're here to help. These simple staples will allow you to create an effortless look in a matter of seconds.
Get the Basics
We all want to snap our fingers or wave a magic wand and suddenly be wearing a stunning outfit. It worked for Cinderella, so why not us? Well with just a few timeless staples, you can create Instagram-worthy ensembles day after day. Now that's magical. As you up your style game, we recommend starting with:
A dress that can be glammed up or dressed down
A blouse that works for both day and night
Dark-wash jeans in your favorite style
Some fashionable jewelry
You probably have most of these pieces in your wardrobe already, but let's talk about how to style them for various occasions.
Short, Trend-Forward Dresses
Reach for a high-quality dress in classic black or white, and it will never go out of style. Find a timeless fit that flatters your shape, rather than what is currently popular. This will ensure you can wear your new go-to dress season after season.
The best short dresses will work for just about all occasions, either on their own or when worn with trendy accessories. For date night, it's all about adding a hint of romance to your aesthetic. Pair your little black dress with wedges or booties, and use a belt to pull in your waist and create a beautiful silhouette. Add some flirtatious accents, like a necklace or bracelet, to really bring on the charm. For a more formal event, such as a wedding or job interview, complete your dress with heels and a fitted blazer. Skip the jewelry, and pull your hair back for a sophisticated look. If you're heading out to run errands, or you're aiming for more laid-back vibes, complete your dress with a pair of sneakers and a fun shoulder bag. This is the perfect OOTD for trips to the beach or mall.
A Blouse for Work and Play
When shopping for a blouse that you can use to create a simple, stylish look, go for a piece in a neutral color. This allows room for jewelry, jackets, eyewear, and other stylish accents to bring the color and tie the look together. Your top doesn't have to be bland though. Simple details, like lacey stitching on the sleeves and a complimentary neckline, can make it an eye-catching piece all on its own.
Never discount the fashion power and supreme versatility that a good blouse gives you. For example, a flowy blouse, jeans, and sandals create an effortless outfit for brunch, a day date, or just working around the house. Add some cute stud earrings or a wide-brimmed hat to easily take your look to the next level. For the office, pair your blouse with wide-legged pants and heels. No one will be able to ignore your boss-babe vibes.
Jeans that Fit Like a Glove
Every woman needs a pair of great-fitting jeans. For your capsule wardrobe, consider dark-wash denim in your go-to style. Avoid distressed jeans with excessive rips that may not last through wash after wash.
Denim is so easy to pair. In a business-casual setting, you'll want to dress up your jeans with something more upscale, like a silk cami and cardigan. Complete the look with heels or nice flats, and you're ready to tackle the day. When you're not in the office, match your jeans with a crop top, flowy kimono, and comfy sneakers. Add an oversized handbag for a day trip to carry all your essentials. For a nighttime look, grab a bold bodysuit and wedge heels. The dark denim will allow the bright and shiny top to take center stage.
Fashion Jewelry for Every Occasion
When looking for trendy accessories that work for all occasions and outfits, focus on the style of jewelry you enjoy wearing most often. From there, look for timeless accents and details that won't date you when you're browsing photos of yourself 20 years from now. Silver and gold are always in style and have a way of elevating looks from cute and casual to chic and formal.
If you're headed to a party, make a statement with a metal power piece. The finish will make your accessory long-lasting, but the shape and style will speak to your individual personality. We like a layered metal earring look, since it adds some complexity to everything from a dress to a sweater.
Bracelets are also a great option here. They can be a centerpiece when you're rocking shorts and a t-shirt, or add a little peek-a-boo style to long-sleeve blouses and formal dresses. A woven metal bracelet is timeless, and mixed metal is even better. This ensures that it will go with the other accessories you have in your collection, and it will effortlessly match the color tones in whatever you're wearing.
Start Creating Simple, Eye-Catching Ensembles Today!
While we all get stuck in a fashion rut from time to time, it's important to remember to focus on the simplest things to create effortlessly chic looks. A few good, quality pieces will go a long way in creating stunning looks time and time again. So the next time you're staring into your closet hoping inspiration will find you, just remember that staple items like dresses, blouses, jeans, and jewelry can help you create eye-catching looks in a matter of seconds.