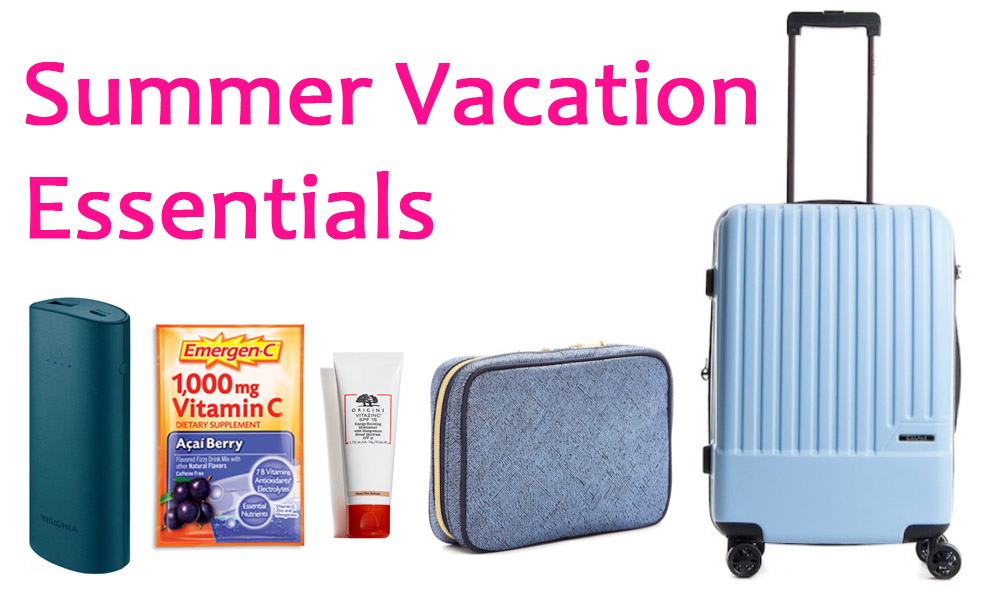 Summer means vacations! And this summer, we have a few vacation essentials that you need to make sure you pack in your bag so you can be prepared for anything. From beauty products to tech products, put these essentials on your packing list to ensure that you have a vacation of a lifetime!
Beauty products
BB creams are a must! Since you might be flying or driving for long periods of times, no one wants to put on a full face of makeup. BB creams will moisturize your skin while also giving it coverage. And if you're traveling somewhere warm, you can put this on before you hop in the water because it acts as a sunscreen too! BB creams are a three in one lifesaver! Snag yourself this tinted moisturizer this summer so you can save space in your luggage and make your vacation makeup easy! We are loving this tinted moisturizer from Origins.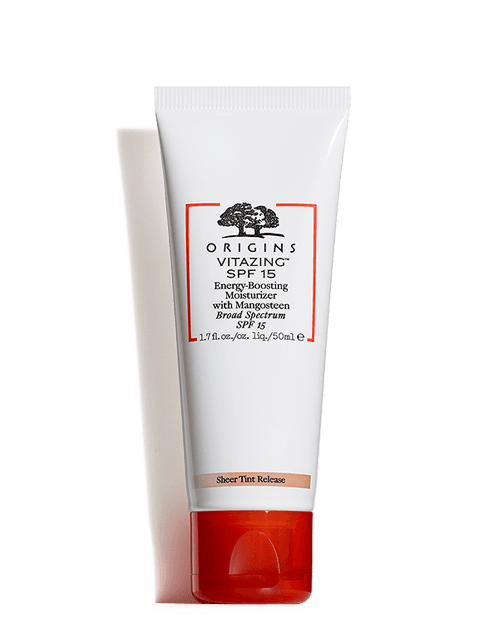 Luggage
Whether you're on the road or traveling in the air, a good suitcase will do you wonders this vacation season. Big duffel bags and heavy suitcases are always a pain, so stick to hard cover bags. We love this Calpack luggage bag from Nordstrom Rack. It's small enough to take on as a carry on, but big enough to pack away everything you will need this vacation season! Retailing at $79.97, this bag is a steal—it will last you a lifetime and keep your things protected!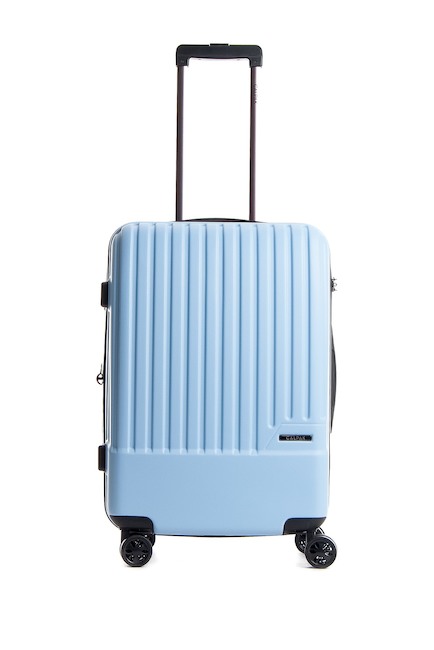 Travel
We all know that traveling can take an unexpected turn once in a while. So keep an "emergency essentials" bag in your purse full of all the things you might need. If your flight is delayed, your luggage is lost, or you have to take an unexpected night off the road, you'll be prepared with this little bag! What's inside this bag?
Chapstick
Tylenol, Pepto Bismo, Aspirin etc.
Clean underwear
A small hairbrush
An extra pair of contacts or your glasses
Emergency cash
A granola bar
Phone charger
Dry shampoo
Put all these things in this adorable bag from Nordstrom Rack!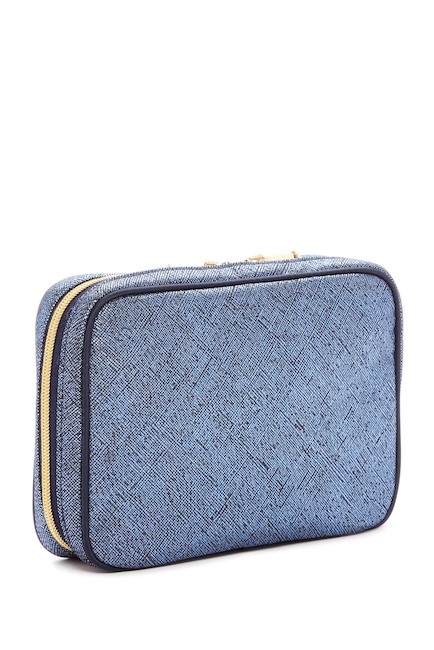 Clothing
No matter where you're traveling, the weather can always change. Not to mention, the plane is always freezing! Often times you can forget to pack a jacket if you're headed to sandy beaches or you don't want to take up too much space in your bags. Instead of worrying about space, wear your most bulky items on your travel days so you don't have to worry about cramming them into your luggage. With that being said, our next travel essential is a good knit cardigan. Whether you're cold on the plane or on a breezy walk after dinner, this cardigan will keep you warm and  fashionable without taking up too much space! We love this cardigan from Nordstrom Rack—it will go with anything!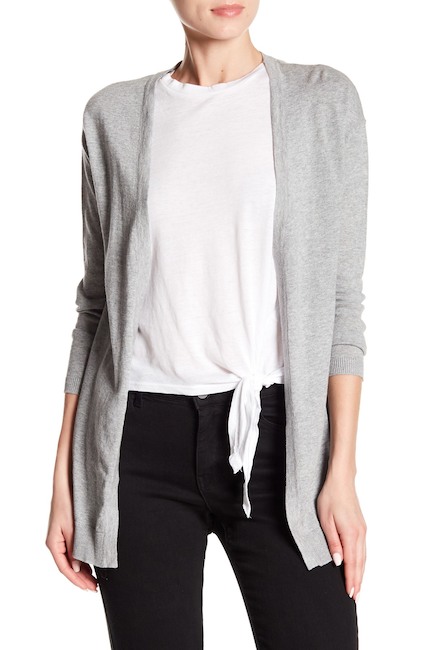 Tech
Chargers, chargers, chargers. You never know when you're going to need your phone but there's no outlet around, so stay equipped with this portable charger. Whether you're on the plane, in the car, or on the beach, this will be your lifesaver this vacation season. This portable charger from BestBuy only retails for $14.99 and it will keep your devices fully charged!

Health and Wellness
Ginger and vitamin C are your friend this season! If you struggle with motion sickness, you're not the only one. But something as simple and natural as ginger will help you in no time. Whether you pack some Ginger ale, ginger candies, or ginger motion sickness gum, this is a big travel essential to make sure you don't get sick. And vitamin C will keep you from getting the travel bugs, so sneak these into your water to ensure you stay healthy for your trip!