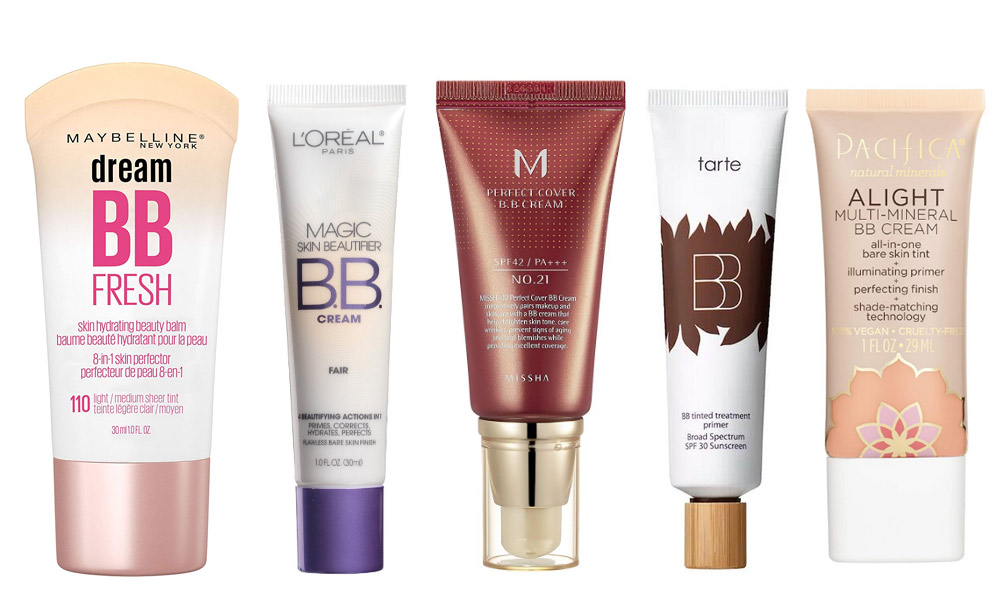 There's nothing more uncomfortable than the feeling of your thick, cakey foundation at the end of a long, hot day. Sure, foundation is excellent at hiding all your imperfections and breakouts, but it's not exactly the best thing for your pores.
On the contrary, foundations are quite heavy and can end up congesting your skin, leading to more active acne and scarring. This leaves you no choice but to rely on the foundation to cover it all up again. It's a vicious cycle, and admittedly not one that you can easily break out of.
Luckily, there are other base makeup options that are healthier for the skin, like BB cream. BB creams provide natural coverage for your complexion while nourishing your skin with hydrating and soothing ingredients. If you're lucky, your BB cream will also have some SPF to protect your skin from UV damage from the sun.
But because the market is saturated with so many BB creams, from the high-end ones at Sephora to the cute and quirky options from Korea, it can be overwhelming to choose just one. Here's a round-up of our top ten BB cream recommendations that your skin will thank you for:
1. Maybelline Dream BB Fresh Skin Hydrating Beauty Balm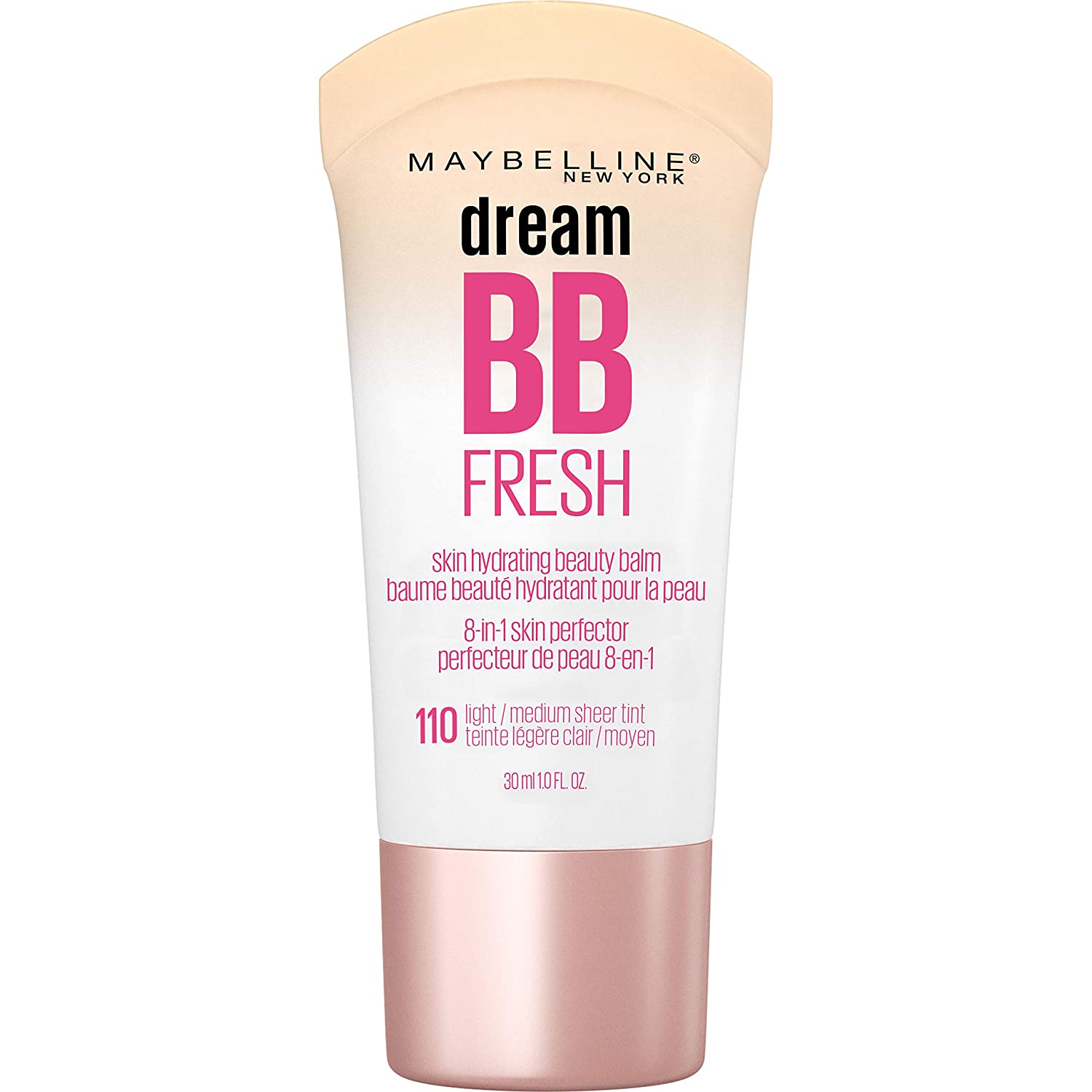 Get smooth skin, a brighter skin tone, lush hydration, and a natural finish all at once with this BB cream by Maybelline. It blurs your imperfections and hydrates thirsty skin, so it's a must if your complexion is a bit dehydrated.
This is a great cream to go for if you love that dewy, natural look but don't necessarily need something that's overly moisturizing. Its sheer coverage ensures that your face doesn't look cakey. It also allows your skin to breathe without any heavy oils and botanicals suffocating it.
This BB cream is formulated to be super lightweight, which is perfect for oily skin that can't stand heavy foundations. The formula is oil-free and non-comedogenic, so you don't have to worry about looking like a greaseball at the end of the day. It also helps keep breakouts at bay for clearer skin.
2. L'Oréal Paris Magic Skin Beautifier BB Cream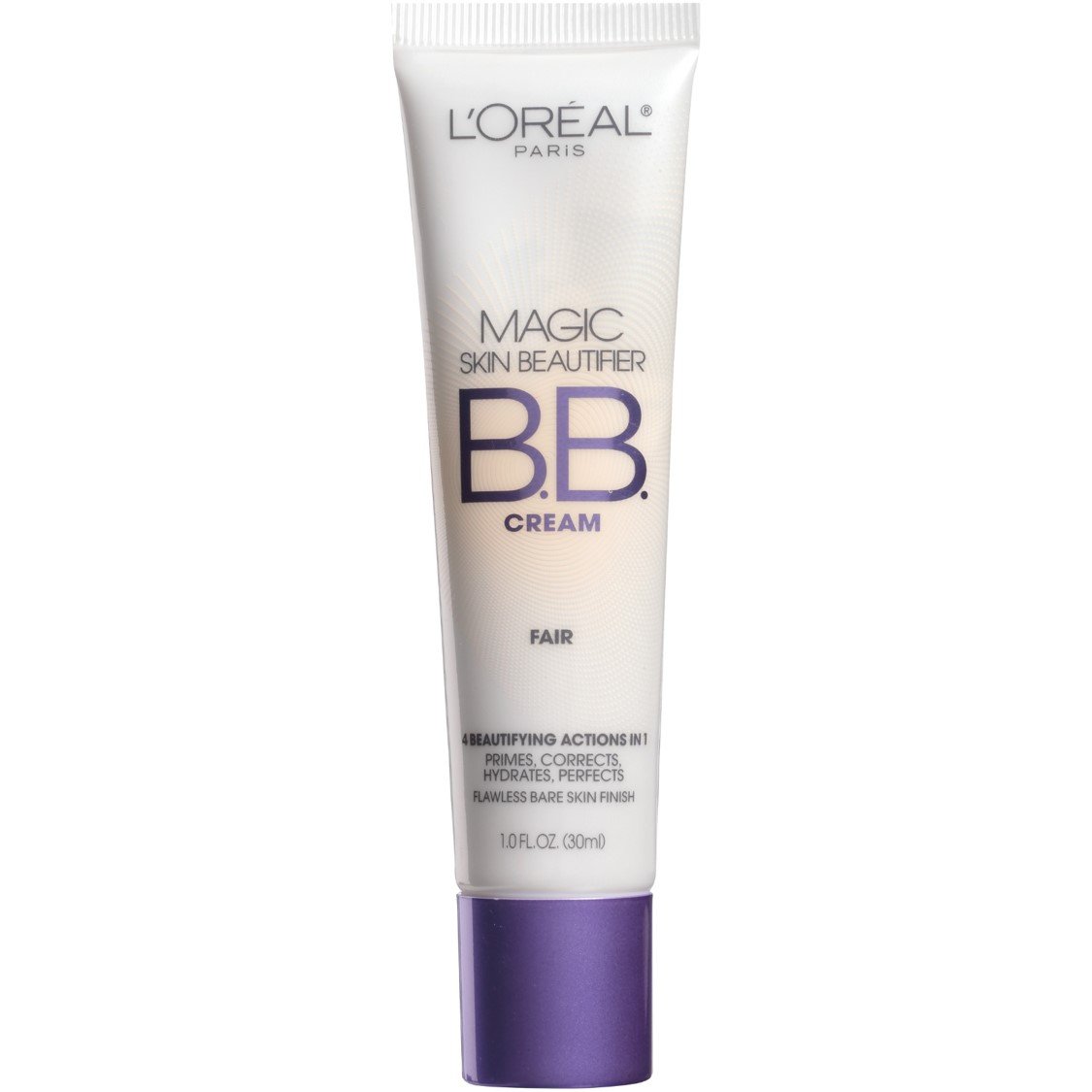 This lightweight BB cream by L'Oréal is a powerhouse multi-tasking makeup base because it does four things at once. First, it primes the skin before the rest of your makeup goes on. It then hydrates your skin lightly while correcting any discoloration. Lastly, it smooths out your complexion to make it look flawless.
It's infused with vitamins C and E, two nutrients the skin needs to be strong, elastic, and absolutely radiant. They surely give the skin a boost of glow when using this BB cream.
What's fantastic about this BB cream is that it leaves your complexion looking like healthy, natural skin—not a face full of heavy makeup.
3. Missha M Perfect Cover BB Cream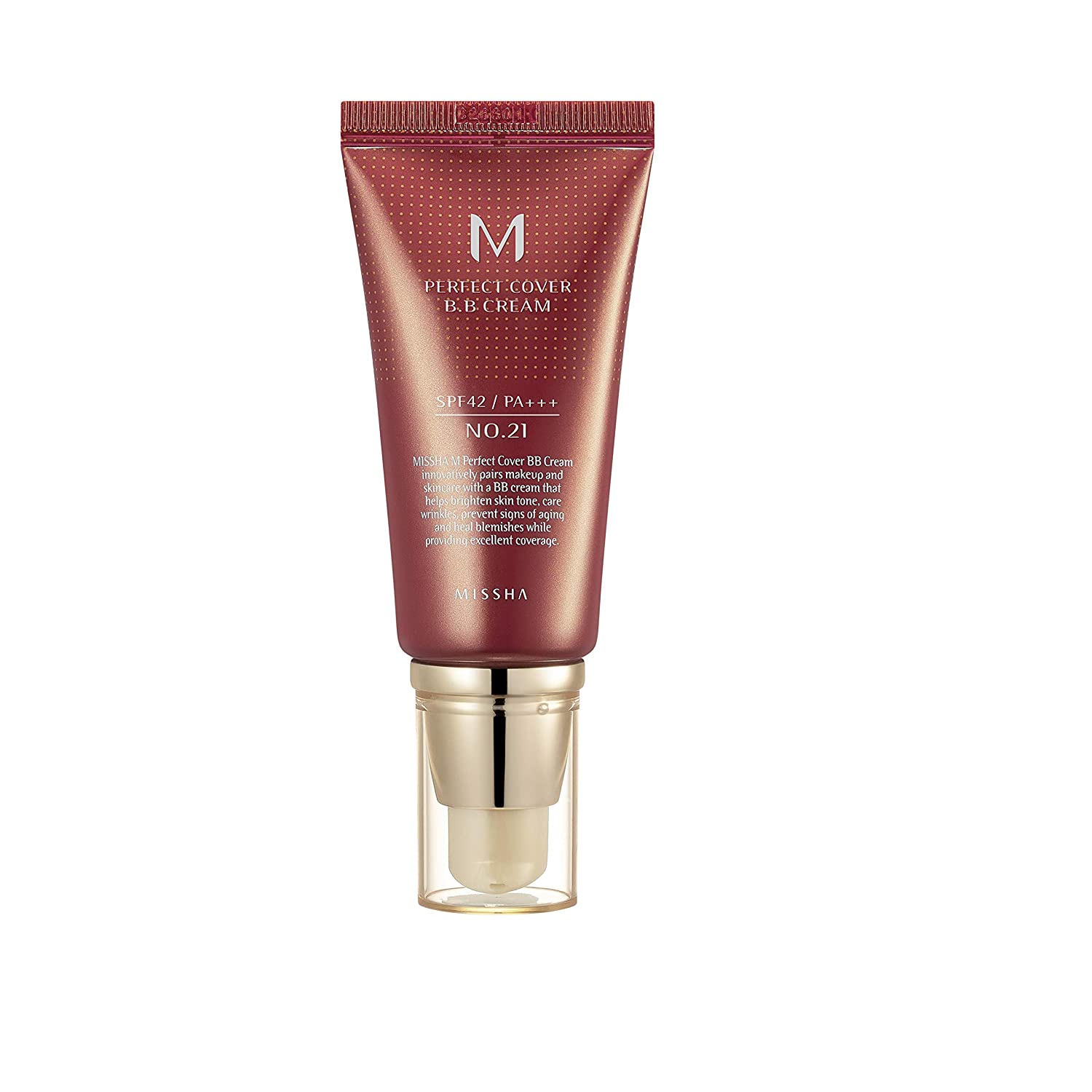 This Missha BB cream is one that's super popular in Asia and sells like hotcakes in the streets of Korea, where it originates. It has a smooth and silky formula that glides onto the skin easily, covering up any spots and imperfections to make your skin look flawless and airbrushed.
It has a dewy, highly moisturizing formula that makes it perfect for dry skin. This cream is filled to the brim with hydrating ingredients like ceramides, hyaluronic acid, and Gatuline RC Bio. These skin-loving ingredients also minimize lines and wrinkles on the skin, making you look youthful.
It's also a terrific makeup base for sensitive skin that is prone to inflammation and redness, thanks to chamomile and rosemary extracts that help soothe the skin. Here are more K-beauty products and Korean bb creams for you to choose from.
4. Dr. Jart+ Premium BB Beauty Balm with SPF 40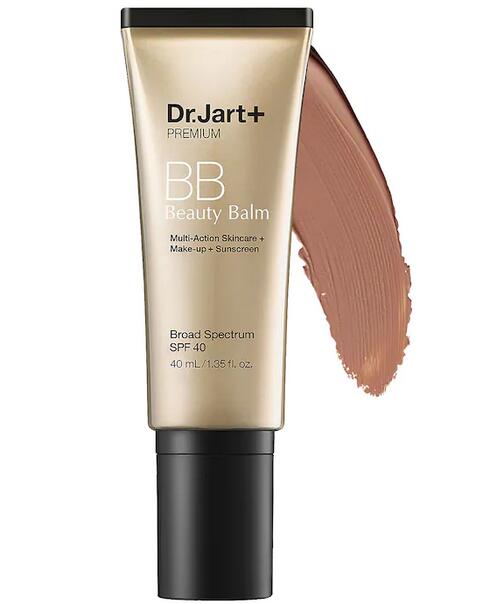 Protecting your complexion from the sun is crucial when you want to improve your overall skin health. This BB cream by Dr. Jart+ delivers not just good coverage, but SPF 40 to shield your skin from stress caused by the sun.
The formula is free of sulfates and other harsh, potentially irritating skincare ingredients, making it totally safe even on sensitive skin.
It gives the skin a flattering sunkissed, bronze look without looking overly tan. You can build up the coverage depending on how natural you want your makeup to look. Just be careful of the shade you choose for this BB cream—picking the wrong one could give you an unwanted gray undertone.
5. Tarte BB Tinted Treatment Primer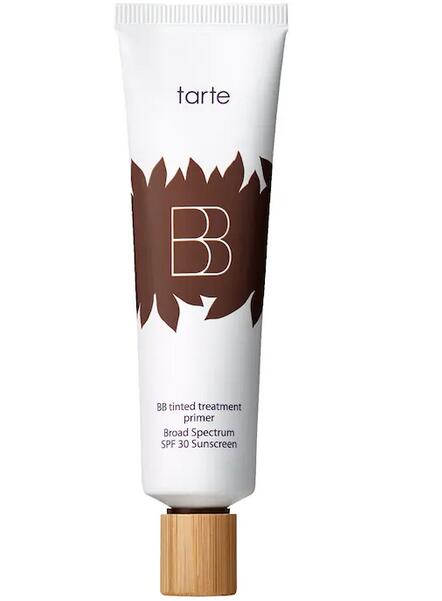 This Tarte BB cream doubles as a tinted moisturizer for simple, everyday glam and a smoothing primer if you're gunning for a bolder, more full-coverage look.
With a softening triple-B complex, the cream smoothens the surface of your skin, blurring and covering any pesky pimples and blemishes. It also works to minimize the appearance of large pores and fine lines on the skin, giving you a more airbrushed look.
It was formulated with sensitive skin in mind, so you'll be happy to learn that this BB cream doesn't have any parabens, triclosan, and phthalates, which can be irritating on the skin. It's also vegan and cruelty-free, so it's an awesome purchase if you're living a clean and green lifestyle.
6. Jane Iredale Glow Time Full Coverage Mineral BB Cream

Have sensitive skin? You need a skin-friendly mineral BB cream, like this one from Jane Iredale. It's dermatologist-tested to be allergy-free and non-comedogenic, so you never have to worry about rashes and breakouts.
This BB cream fills in blemishes in your skin, from pores to deep smile lines. Using it gives the appearance of bright, glowy, and silky smooth skin without the imperfections.
It comes in a wide range of shades, which isn't so common for BB creams. While most BB creams have only a couple of universal shades to choose from, this one has a total of 10. Whatever your skin color is, you'll find a Glow Time BB cream that's perfect for you.
7. COOLA Rosilliance Organic BB + Skin Tint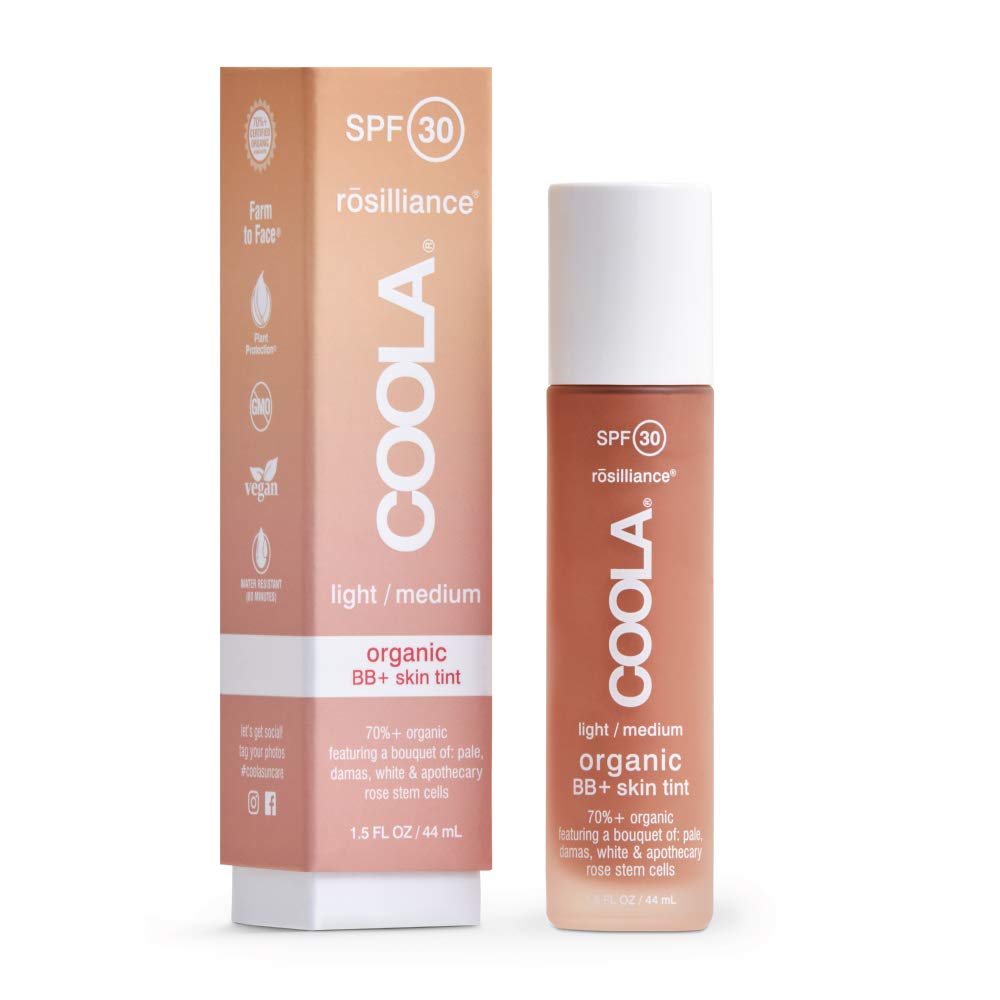 If you're a fan of natural ingredients and botanical extracts, you'll fall head over heels for this BB cream by COOLA. It's rich in antioxidants to boost your complexion's radiance while being kind to the planet—what more can you ask for?
The star ingredient of this skin tint is rose stem cell, which hydrates the skin for plumpness and radiance. It also brings out the natural warmth of your skin, making it look rosy and alive.
The cream is also infused with titanium oxide, giving it sun-protecting properties to keep UV damage at bay. Aside from this, the formula contains hydrating oils like acai oil and sunflower seed oil to add strength and moisture to your skin.
8. Andalou Naturals Perfecting Beauty Balm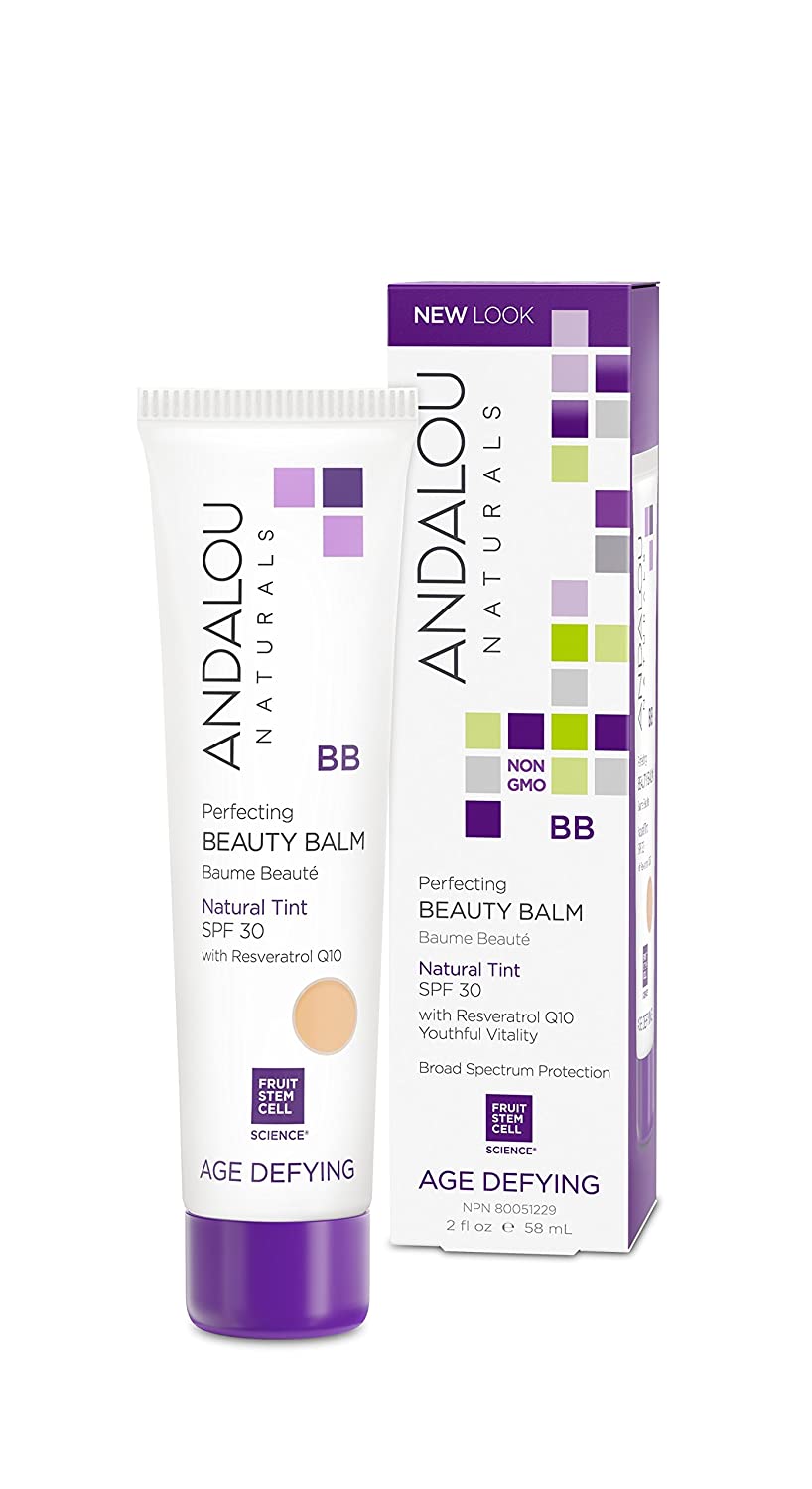 Here's another organic BB cream, this time from Andalou Naturals. It's rich in hydration-boosting botanicals like aloe leaf juice, glycerin, pomegranate seed oil, and more to keep your skin bouncy and glowy.
But its powerhouse ingredient is resveratrol, a nutrient with tons of antioxidants that help keep your skin smooth, taut, and younger-looking. That makes this BB cream an excellent option if you have mature skin and are building up an anti-aging regimen.
This chemical-free BB cream also offers SPF 30, protecting you from the sun. That's yet another reason why maturing skin should try this beauty balm—to save the skin from age spots caused by UV rays.
9. Purlisse Perfect Glow BB Cream with SPF 30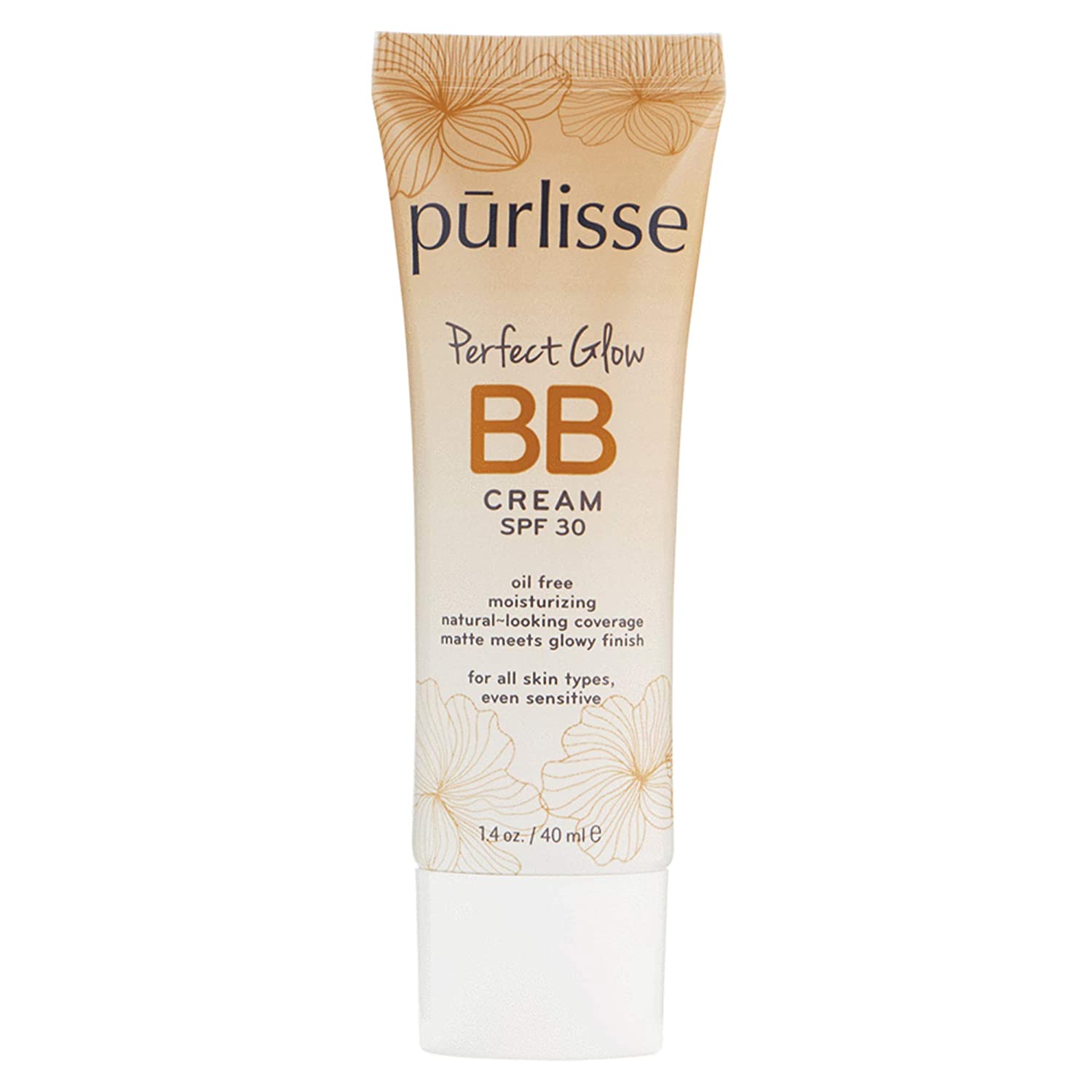 This Purlisse BB cream may have an oil-free formula, but it's still super moisturizing and leaves a dewy, natural, satin-like finish—not too matte, but not greasy either. It's perfect for dry, sensitive skin that needs hydration without the risk of breakouts.
The formula was created with delicate skin conditions in mind. It's paraben-free and hypoallergenic, so you can be sure your skin won't get irritated by it.
It's also rich in antioxidants like artemisia and chamomile to soothe your skin, so it's perfect for you if you have rosacea or are prone to inflammation and redness. These botanical extracts also prevent the signs of skin aging. That means you won't be seeing those dreaded wrinkles any time soon!
10. Pacifica Beauty Alight Multi-Mineral BB Cream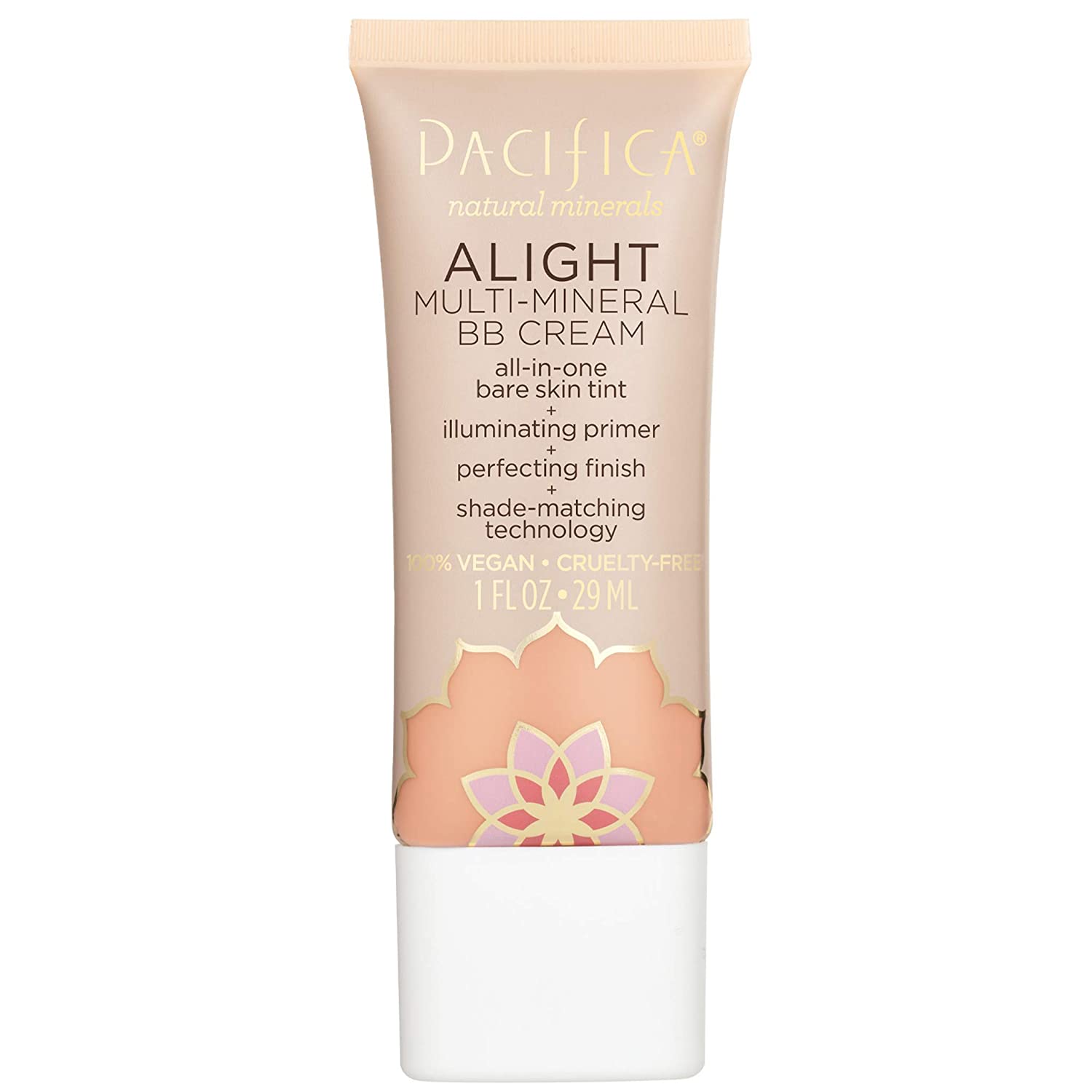 Get hydrated, luminous skin with this mineral BB cream by Pacifica. It helps quench your dehydrated skin's thirst with a bunch of hydrating ingredients, like coconut water, plant stem cells, and hyaluronic acid. These work to plump your skin, making your complexion elastic, bouncy, and oh-so-glowy!
It also helps diminish large pores, acne scars, and fine lines, making your face look like a smooth canvas before you put on the rest of your makeup.
If you're looking for a fabulous everyday BB cream that makes your skin look radiant, this is the one for you. The sheer, dewy finish makes your skin look natural yet super healthy and nourished.
Conclusion
If you're sick of the unnecessary congestion and heaviness you deal with with your everyday foundation, switch over to any of these BB creams. All of them are much-loved and are terrific for nourishing and plumping up your skin, so you can't go wrong with whatever you choose.
So what are you waiting for? Try out one of them today—your skin will thank you for the extra hydration, breathability, and healthy dewiness! Subscribe to get more buying guides on herstylecode.com!