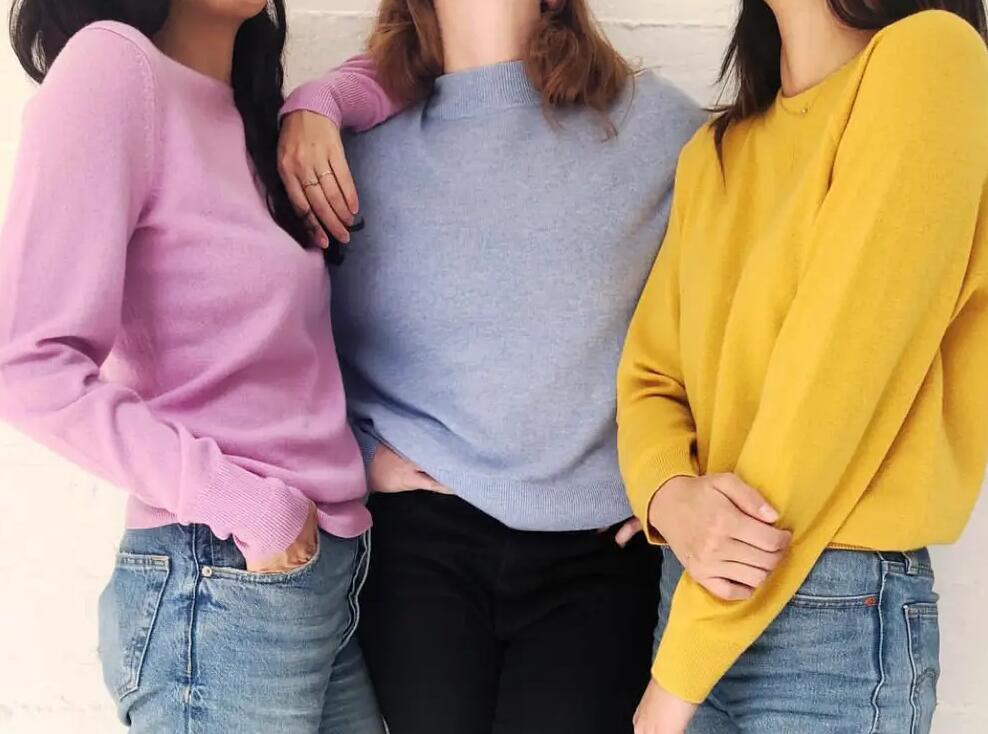 Sweaters have been offering warmth, style, and comfort for centuries. However, when creating a sweater wardrobe, you must consider many things. Apart from choosing pieces that go with your style, work, and budget, you want to ensure every piece you buy maintains its structure and form after wearing and washing it.
With winter just around the corner, it pays to know what features to look out for when shopping for sweaters. Whether you're buying several warm women's sweaters for winter or simply looking for a few fashion pieces to add to your wardrobe, factors such as size, material and style play a significant role. So, how do you know which sweaters work best for you? Here are a few tips to guide you.
Consider the Style that Works for You
The surest way to know a sweater fits your style is by brainstorming how to wear it based on what you already own. If you can come up with at least five ways of wearing it, then it's something you should consider buying. Think outside the box. Can it be layered over a dress? Does it go well with a blouse and skirt? Can you wear it at work?
If it's that versatile, it's enough to get it. While some sweaters have a simple smoothed over look, some come with stylish patterns and textures to fit different audiences. Patterned sweaters can make excellent statement pieces in an ensemble. If you want to get these styles, ensure you have an idea of how to wear them. This helps you get the most out of your sweater.
Know the Right Material
Avoid synthetic yarns containing rayon, polyester, and acrylic if you want a durable sweater. Higher quality sweaters are made from natural fibers such as linen and wool. If possible, stick to one natural fabric per sweater instead of blends. Remember, some materials can be suitable for others, but not for you. Wool sweaters offer warmth, while cashmere sweaters provide comfort through their soft texture. Cotton sweaters are easy to maintain and available at different prices.
Get the Right Fit
Apart from style, you want to ensure you're getting the right fit. Oversized sweaters have been trending for the longest time, but they're not always suitable for everyone. Sweaters that fit well complement your outfit, especially if they fit the shoulders well and in the sleeves. Avoid purchasing sweaters online if you're not sure about sizes. If you do, buy from companies with easy return or replacement policies. Keep in mind that sizes change from one company to another. If possible, stick to stores. The sweater shouldn't be too large or too tight. The measurement should be greater than the shirt size.
Choose Colors Wisely
Sweaters don't come in a wide range of colors, like shirts and dresses. However, there are premium colors that you can choose from to fit your needs. Colors define your personality and style. Start with your hair and complexion color. Which hues and shades would complement your best? Think about the colors that accompany the cold weather, such as orange, red, cream, and green.
You also need to select colors that you're more comfortable in. It's typically safer to choose sweaters with the same colors you like most than choose colors you're not confident in. If you would rather stick to yellow and blue, then go for those.
Carefully Inspect the Seams
Every sweater is made using some sort of seams, particularly around the cuff, bottom, and shoulders. These seams can determine whether a sweater will last or not. Ensure the seams are smooth, even, and reinforced to keep them in place. Well done seams keep the sweater in a streamlined shape. They should be sufficient and well sewn to hold the entire weight of the sweater when dry and wet. Low-quality garments will likely have a few loose or weak seams.
Focus on the Little Details of the Sweater
Every detail of a sweater plays a significant role in how you will wash or store your sweater. Pay specific attention to edging and trim details. The pattern of vertical knitted stripes that make the edges should not curl upwards whether you're wearing the sweater or storing it. If it's a cardigan, ensure the buttons are evenly spaced and reinforced to keep them in place.
If the sweater has a zipper, there should be no distortion around the edge. Some sweaters fitted with zippers can rip around the zipper edges. If you want sweaters with zippers, they should have flat-lying zippers. If the sweater has pockets, make sure, they're well integrated and don't flop or stretch out.
Prioritize Comfort
Above all, the most crucial part of choosing sweaters is ensuring that every piece makes you feel confident and comfortable. If you prefer simple cozy cardigans, go for those. The last thing you want is to struggle wearing or removing a pull-neck sweater. Make sure every sweater you buy isn't too tight or uncomfortably bulky. Some sweater materials can be uncomfortable, especially if they scratch the skin. You may want to avoid these types if you have a highly sensitive skin or wear them with pull-neck shirts beneath.