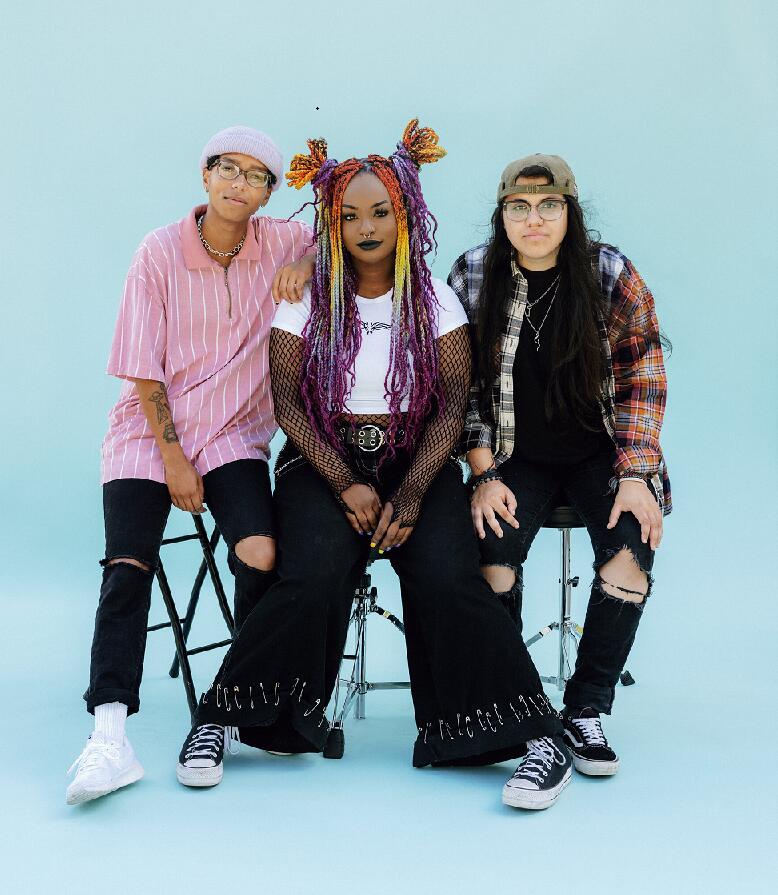 What do you think of when you hear the term "pop punk"? If you're like most people, you probably think of a group of guys with spiky hair and tight jeans who sing about girls and partying. But what you might not know is that there's a whole subculture of pop-punk fans who dress in a certain style that is often associated with the music.
What is Pop Punk Style? Origins of the Pop Punk Fashion
Pop punk is a style of punk rock that emerged in the mid-1990s. It is characterized by its catchy hooks, high energy, and DIY ethic. Pop-punk bands are often influenced by skate culture and punk rock.
Pop punk bands such as Green Day, Blink-182, and Sum 41 achieved mainstream success in the 1990s and 2000s. They helped to popularize the style and bring it into the mainstream.
Pop punk style is characterized by its upbeat, energetic sound, with driving guitar riffs and fast drum beats. The lyrics often deal with themes of teenage angst, relationships, and social issues, delivered with a mix of humor and sincerity. The vocals are typically melodic and often incorporate harmonies, with a focus on catchy choruses that are easy to sing along to.
In terms of fashion, pop punk style is often associated with a mix of punk and pop culture influences. This can include skinny jeans, band t-shirts, Converse sneakers, studded belts, and leather jackets. Bright colors and bold patterns are also common, along with accessories like spiked bracelets and necklaces.
Pop Punk Fashion Inspiration
This style is sometimes called "scene" or "emo," and it is characterized by skinny jeans, tight t-shirts, and lots of black and neon colors. If you're a fan of pop-punk music, then you've probably seen some of your favorite celebrities rocking this look. From Avril Lavigne to Hayley Williams of Paramore, there are plenty of celebrities who wear pop-punk styles.
So why do they do it? Some people might say that they're just trying to fit in with the music scene, but others would say that they're simply expressing themselves through their clothing. Whatever the reason, there's no doubt that pop-punk style is here to stay.
How to dress like the pop-punk?
Dressing like a pop-punk involves incorporating elements of punk and pop culture into your wardrobe. Here are some tips to help you achieve the pop-punk look:
Start with a band tee: A pop-punk outfit typically begins with a t-shirt featuring your favorite pop-punk band. Some popular choices include Green Day, Blink 182, and Fall Out Boy.
Add some plaid: Plaid is a staple of the pop-punk look. You can incorporate it into your outfit with a plaid shirt tied around your waist, a plaid skirt, or a plaid jacket.
Go for ripped jeans: Distressed, ripped jeans are another staple of pop-punk fashion. Pair them with a graphic tee or a plaid shirt for a classic pop-punk look.
Wear Converse or Vans: Pop-punk style often involves wearing classic sneakers, such as Converse or Vans. Opt for a pair in a bright color or print to add some pop to your outfit.
Accessorize: Add some finishing touches to your outfit with accessories like studded belts, wristbands, and chokers. Don't be afraid to mix and match different styles for a unique look.
So here's how you can look Pop Punk too.
1. Plaid shirt
A plaid shirt is the perfect clothing choice for a pop-punk style. The shirt can be worn loose or tight, depending on your preference, and can be paired with skinny jeans or shorts. Plaid is a pattern that is often associated with punk or alternative styles, so wearing a plaid shirt will help you to achieve the desired look.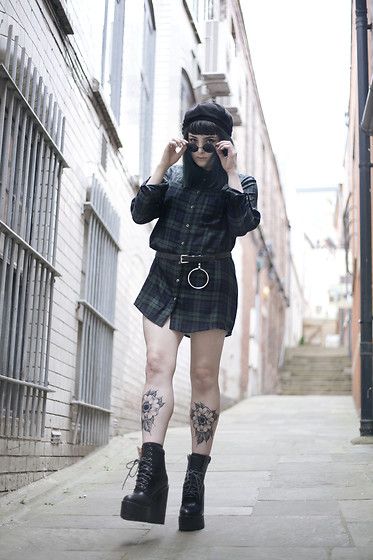 2. Skinny Jeans
Skinny jeans are an essential part of any pop-punk style. They are slim-fitting and often have ripped knees, which gives them a edgy look. They can be worn with a band tee and Converse sneakers for a casual look, or dressed up with a blouse and heels for a more glam look.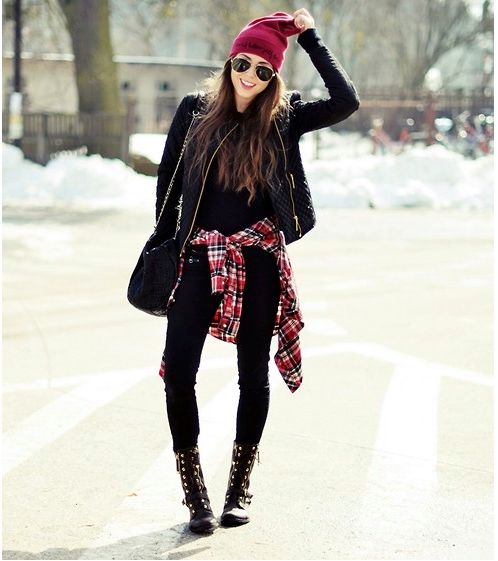 3. Converse/ Vans
When it comes to rockin' a pop-punk style, these brands definitely have the edge. With their cool, laid-back look, they're perfect for pairing with skinny jeans and a band tee. Plus, they're super comfortable, which is essential for long days of standing around at gigs. So if you're looking to add a little edge to your style, be sure to check out Converse and Vans.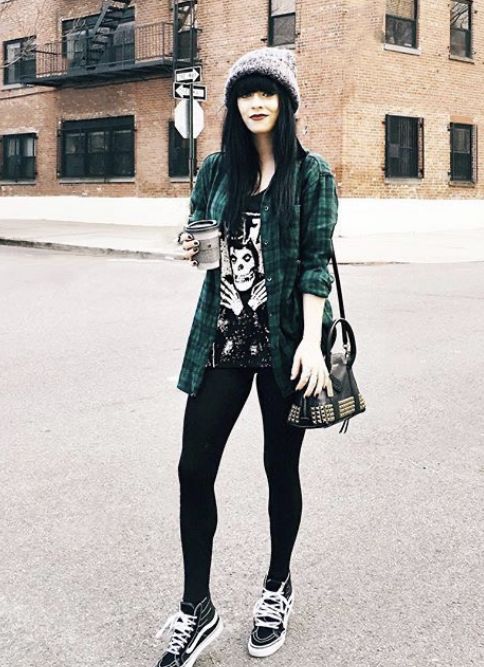 4. Colourful tees
Colourful t-shirts are a great way to show your love for pop-punk music, and they can also be a fashion statement in their own right. If you're looking to rock the pop-punk look, be sure to add some colourful t-shirts to your wardrobe.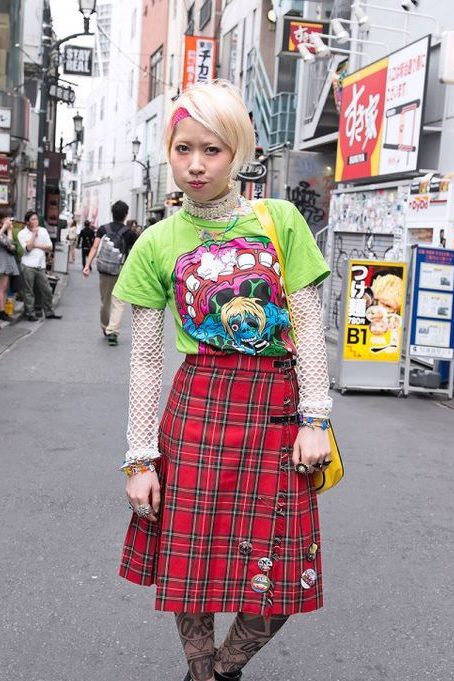 5. Studs
To get this look, one of the key elements is to wear studs. Studs can be found on jackets, pants, shirts, and even shoes. They add an edgy look to any outfit and are a great way to show your punk style.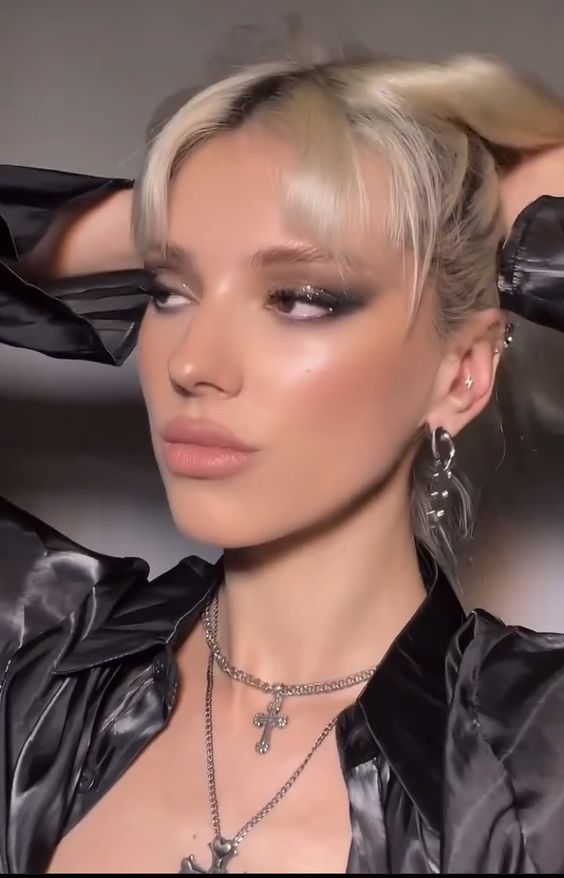 6. Beanie
Wearing a beanie is one way to show your love for pop-punk music. Beanies are typically worn by skaters, snowboarders, and other people who participate in outdoor activities in cold weather. They are very fashionable and became mainstream in the early 2000s.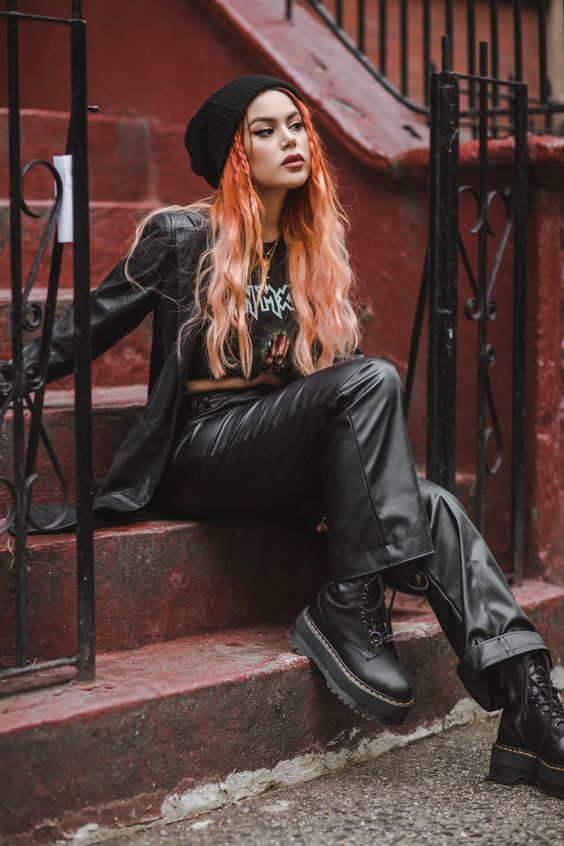 7. Choker
Pair a choker with a band tee, ripped jeans, and converse for a look that is both edgy and stylish. Add a leather jacket for an extra touch of edge. For girls with long hair, don't forget to put your hair up in a messy bun or ponytail to really show off the choker.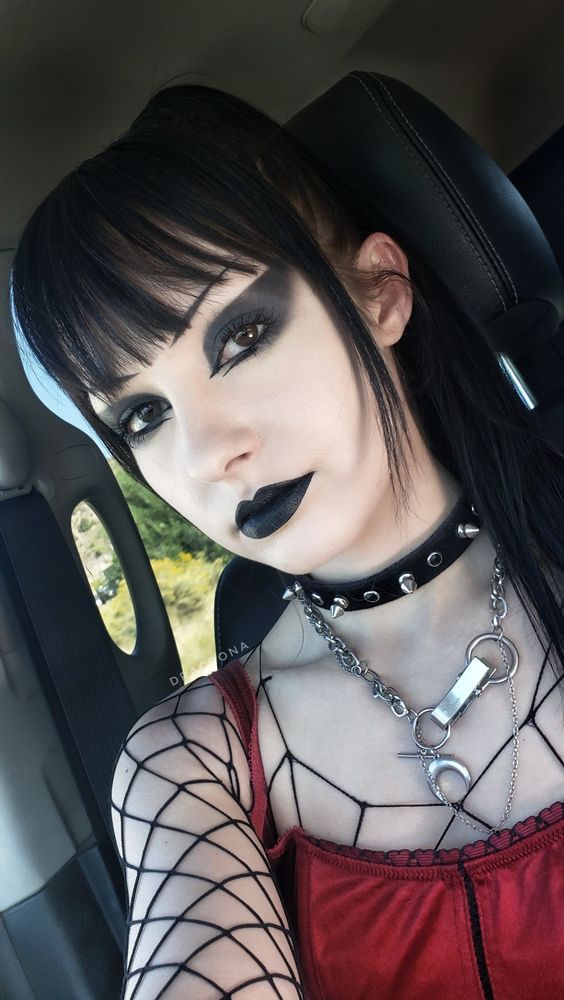 8. Tulle Skirt
To wear a tulle skirt in a pop-punk way, pair it with a graphic tee or tank top and some edgy accessories. Add a touch of attitude with a leather jacket or fishnet tights. And don't forget your combat boots! With this punk-inspired outfit, you'll be ready to take on the world.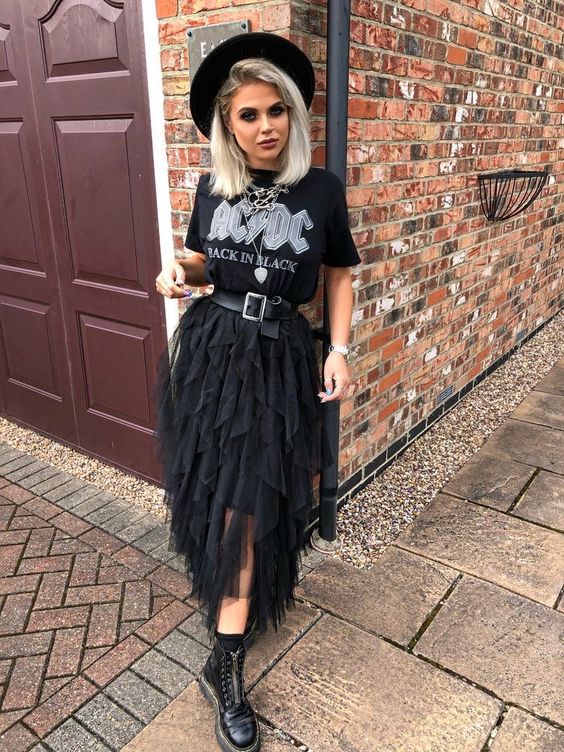 9. Wingtip Shoes
Wingtip shoes are the perfect addition to any pop-punk style. They are stylish and edgy, and they add a touch of sophistication to any outfit. They are also comfortable and easy to wear, making them a great choice for any pop-punk fan.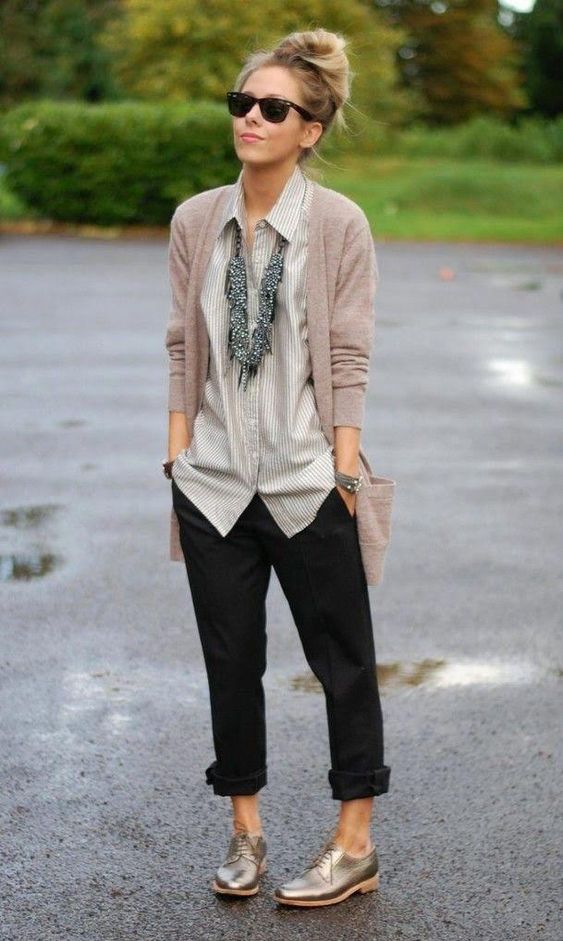 10. Lace Dress
A lace dress is a perfect way to add a touch of femininity to your pop-punk style. Pair it with a leather jacket and Doc Martens for a tough, edgy look. Add a few safety pins for an extra punk touch.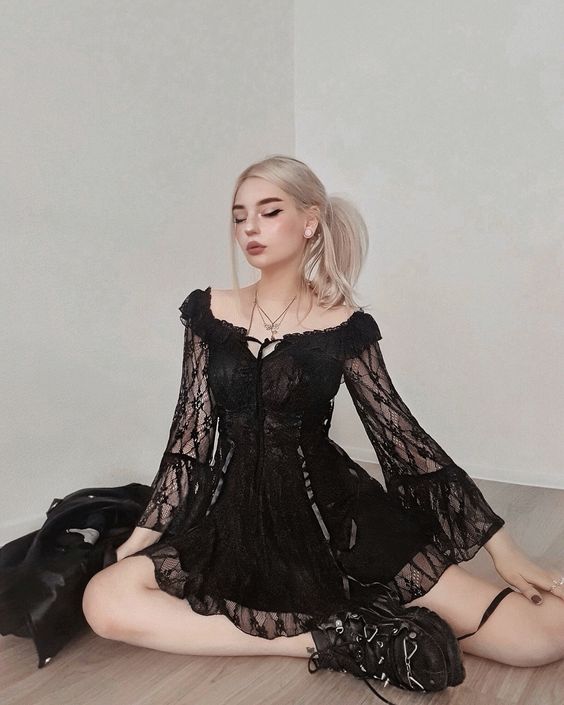 What music do you listen to? Do you prefer Vans or Converse? What color is your hair?
Who is the most famous pop punk band?
There are many popular pop punk bands, but one of the most famous and influential is likely Green Day. The band formed in 1987 and has released numerous hit songs and albums, including the landmark 1994 album "Dookie," which helped bring pop punk to the mainstream. Green Day continues to tour and release new music to this day, and their influence can be heard in countless pop punk bands that have emerged since their rise to fame in the 1990s.
Here are 8 most famous pop punk bands:
1. Blink-182. Paras Griffin/Getty Images. …
2. Green Day. David Livingston/Getty Images. …
3. Jimmy Eat World. Chiaki Nozu/WireImage. …
4. Saves the Day. Scott Dudelson/WireImage. …
5. Jawbreaker. …
6. Buzzcocks. …
7. Descendents. …
8. Tacocat.