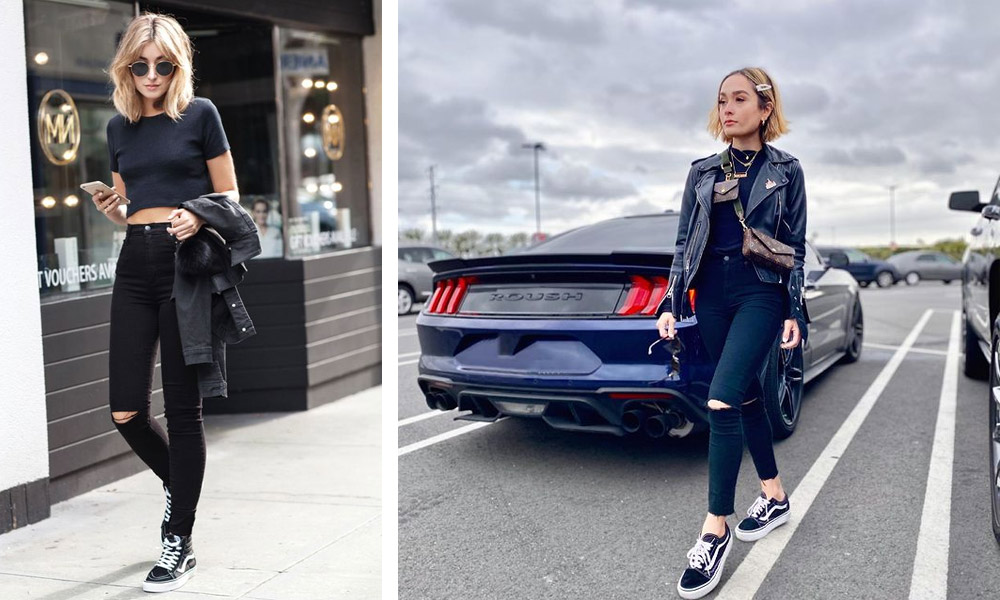 Check out the best ways to style Vans Here!
Sneaker trends keep changing, but you can always look trendy in a pair of fashion-friendly Vans. They've been pleasing their customers since 1966, and that shows they know exactly how to keep up-to-date and more often, in-front-of the latest looks. And that's no surprise, as they were originally the preferred sneakers to wear when skateboarding in California, so they got a good start with the 'coolest' street-fashion group of them all!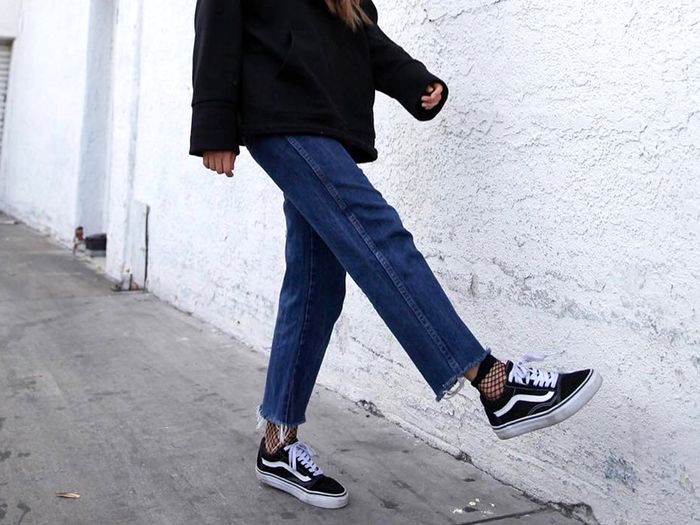 Vans are now popular with all fashion-fans, who like the way adding a pair of Vans to any outfit makes it look great immediately!
Comfortable & trendy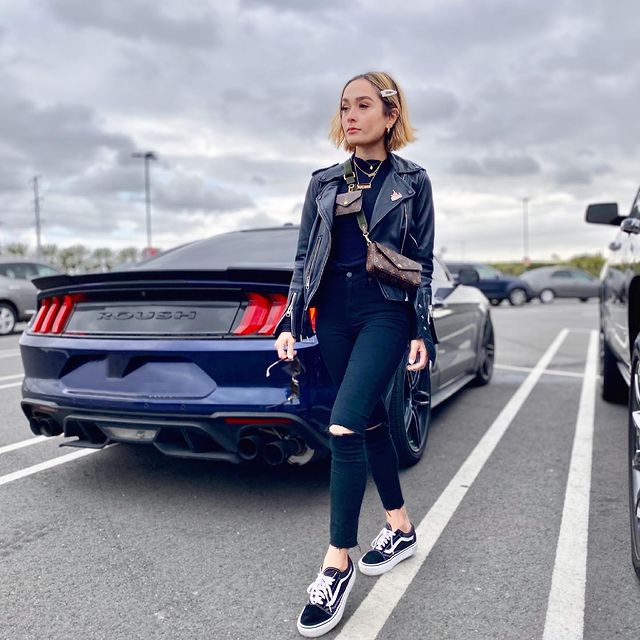 Vans are our favorite comfortable and trendy shoes, but we know that with such a wide choice of colors and prints some of our readers struggle to know how to style them. So we've put together a list of trendy outfits you'll love wearing with your cute Vans! Vans are available in a really wide range of colors, so you'll never have problems matching, complementing or contrasting a pair with your outfit.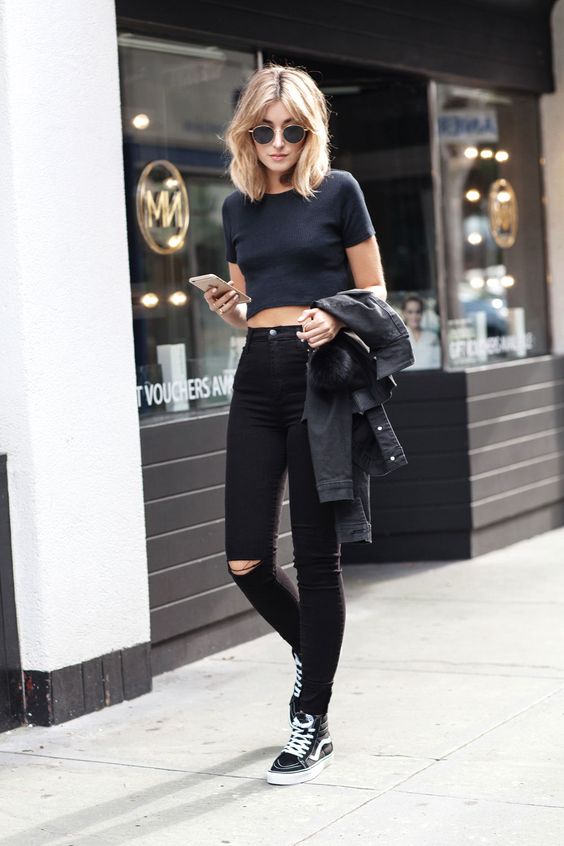 And the patterned and geometric Vans sneakers are a really youthful look that women of all ages love wearing for a playful vibe.
How to match silver, gold & copper Vans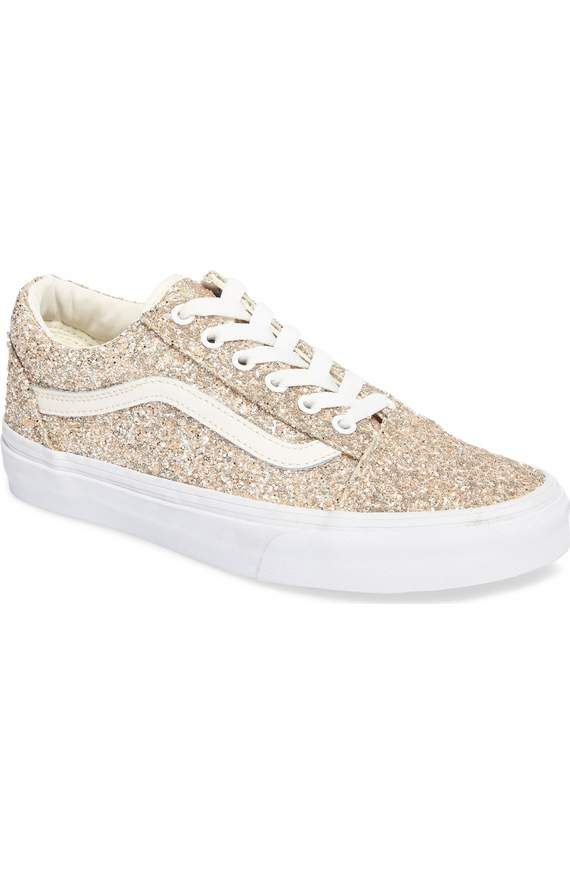 Metallic silver, copper and gold are also popular in the Vans range as day- or party-wear and you'll find they match fabulously well with the current fashion colors. So wear silver Vans with gray plaid jackets and the new, short tartan tennis skirts and gold Vans with any of the brown, khaki, sand, beige jeans and cargo pants in fashion for summer this year.
And let's not forget the funky, metallic copper Vans that make a perfect match with browns, orange, tan and blue clothes! So let's take a look at how to wear all types of gorgeous Vans:
How to wear blue, aqua & tan Vans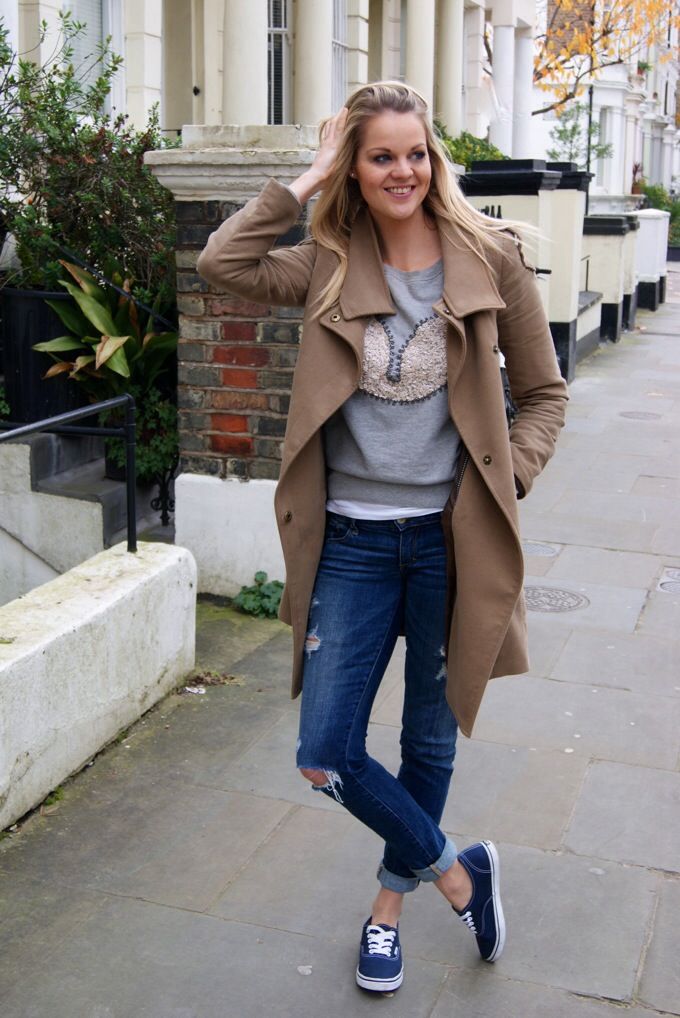 Everybody should have a pair of these fabulous colored patterned Vans, over a white background, because they incorporate several of the trendiest fashion colors for all year round. And as all shades of brown, beige, khaki, sand and cream are taking over from black for at least this year – maybe longer – your Vans will match a wide variety of fashionable outfits.
Add a khaki trench-coat, trendy gray socks and light jeans, cuffed to show the socks above your lace-up Vans. And wear a tan shoulder bag and belt to pick out the tan shade on your Vans for a well put-together look!
How to wear plain black Vans with pastel-color dresses
Pastel colors are the main fashion colors for this summer and if you never know what shoes look best with pastel dresses, wear a pair of black Vans. You can wear cute socks that match your dress and a pair of white-laced Vans high-tops with a white flash on the sides.
Adding black Vans will add a touch of trendy edge to the girly look of a pretty, pink dress, so you don't look as if you've tried too hard on a first date!
How to look preppy wearing Vans
The Preppy look is all about natural and often traditional styles, but you can give your Preppy look a touch of contemporary style with a pair of silver metallic slip-on Vans. Wear them with a fashionable beige wool sweater with a home-knitted look about it and ripped jeans in medium denim blue.
Tousle your hair to get a casual look and match your beige jumper with peach-toned make-up and a brownish lipstick! The unexpected smooth, silver finish on your Vans sneakers will show you can think for yourself!
How to wear Vans with a straight denim mini-skirt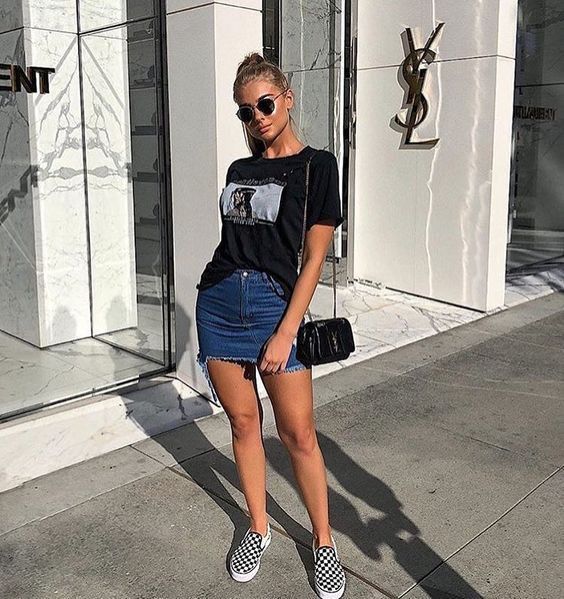 Try a buttoned up the front, straight denim mini to get an early 90's look. Add a graphic tee-shirt and long wool cardigan from the new range of cardi-coats, especially thick and textured for cold weather. Add a pair of all-year-round white Vans, especially platforms, and you've got a great every day fashion look.
How to wear Vans with a hoodie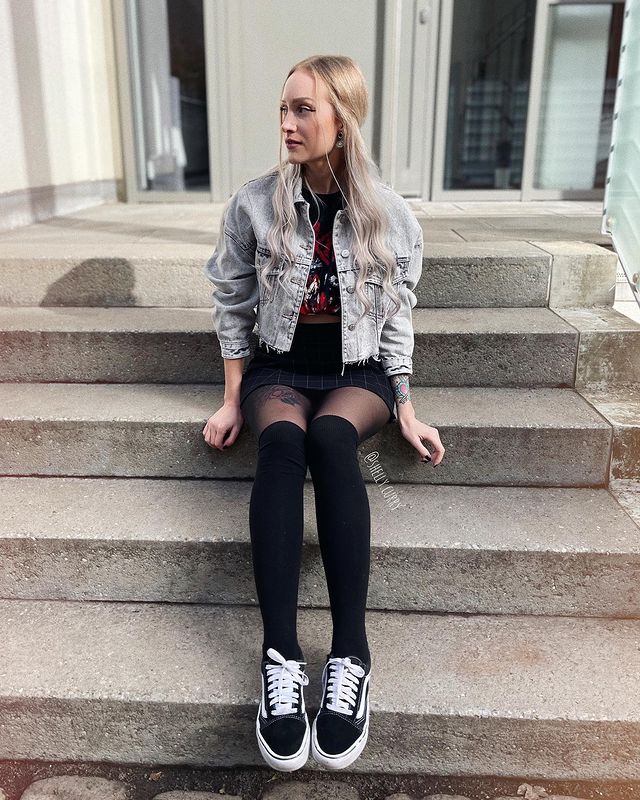 Hoodies and Vans go together perfectly and create a casual fashion look. Try wearing a just a long flannel plaid shirt, like a mini-dress, with your hoodie over the top and a pair of white lace-up Vans.
Put your hair up in a messy ponytail hairstyle and add a beige shoulder bag with a chain strap.
How to wear Galaxy-patterned Vans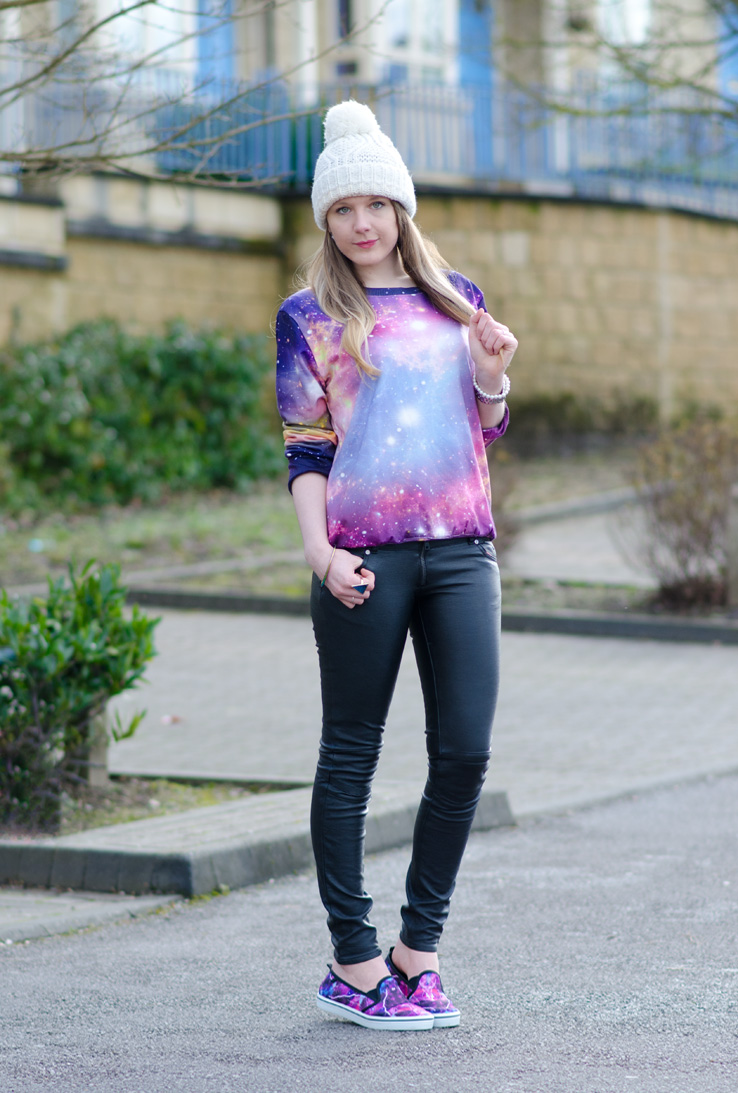 Galaxy printed Vans are the perfect color to wear with ripped, light-wash denim jeans, shorts and skirts. Cuff your jeans to make them end above your ankles, leaving about 3 inches of leg showing above your Vans. Galaxy Vans carry the pattern and are the star of the show, so team them up with plain white or cream t-shirts or puffy-sleeved blouses/shirts.
How to style Vans for school-cool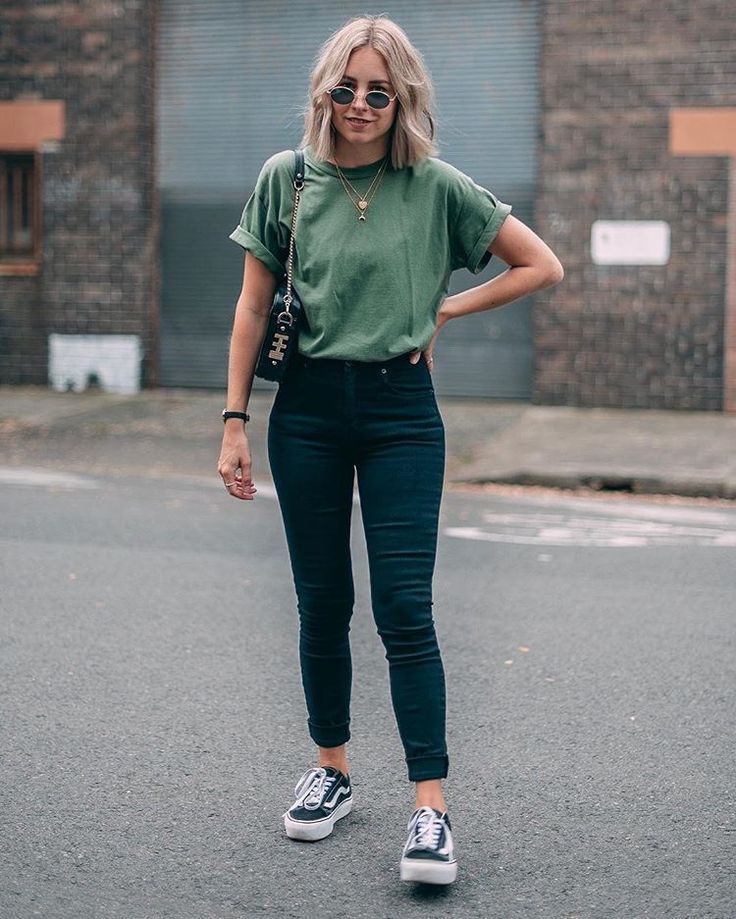 Don't fall into the trap of obsessing over what fashions you wear at school and end up looking as if you're desperate for attention. You should wear simple outfits to school if you want to project a self-confident image and not go overboard with too much pattern.
So consider wearing a cute pastel hoodie from this summer's pale fashion colors? A matching hoodie, bag, big watch and Vans will give you a chic understated look that always stands out for its cool taste!
How to style Vans for simple everyday wear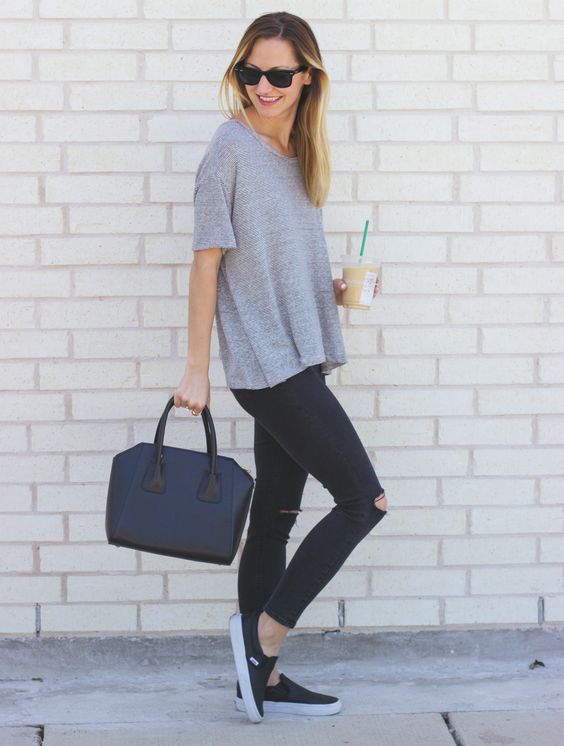 If you live in a hot climate, wear a simple, gray wrap-around skirt with a gray tee for running errands in town and country locations. Match with your comfortable black Vans with a white platform-sole band and white laces and you'll be ready for a long walk. And add black socks with a red band around the top for a flash of color.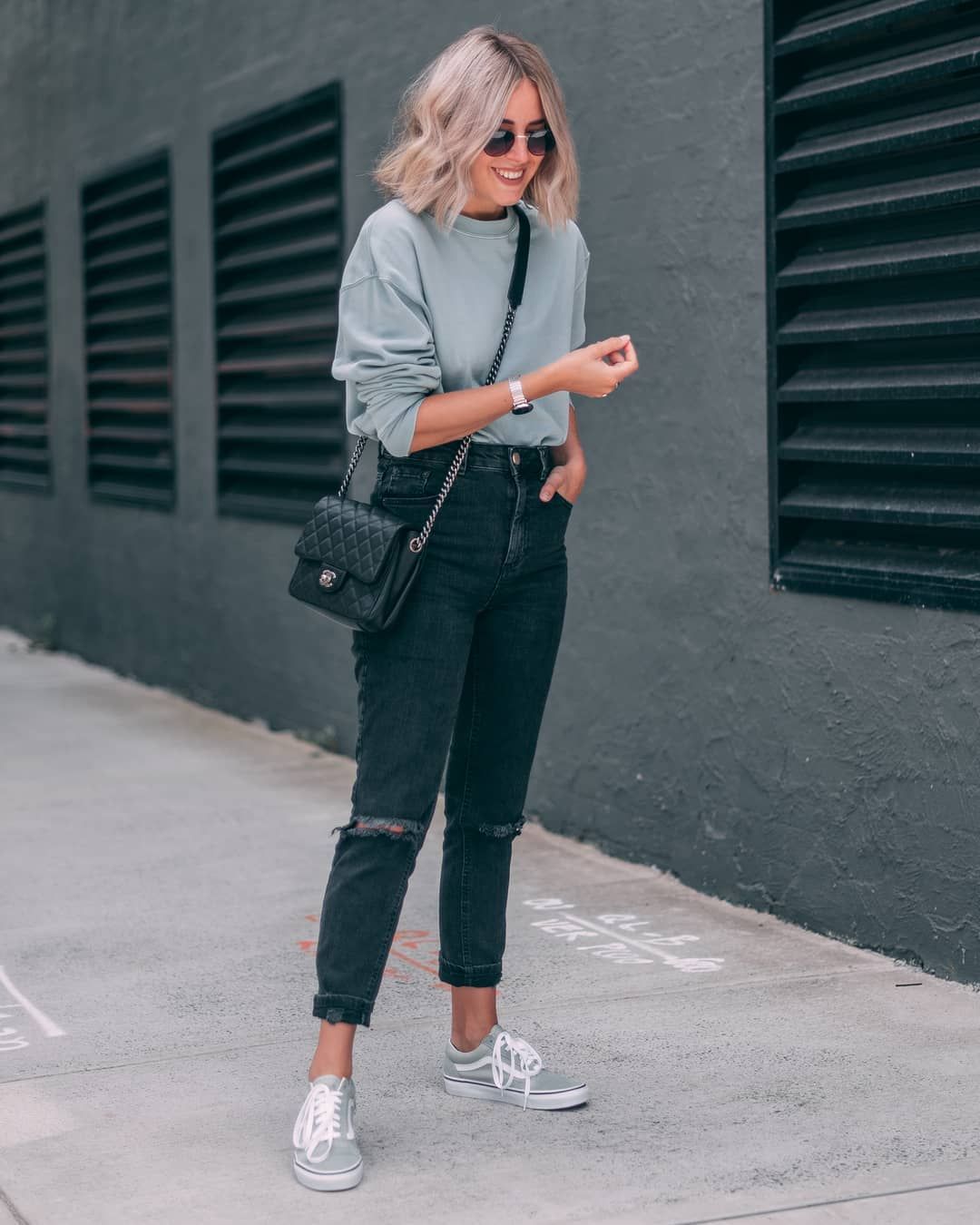 Carry a black, rectangular shoulder bag with a trendy chain strap. And you can add more color by twisting a brightly colored scarf around your chain-strap for extra fashion flair.
How to wear Vans with khaki cargo pants
Cargo pants in light-brown, beige, sand and khaki shades are hot for the summer and look great with a pair of casual Vans sneakers. White is an incredibly popular color for this summer, and Vans also offers several trendy shades that match beautifully with light-brown cargo pants.
Choose lace-ups, Old School or slip-ons and the chequered black and white Vans look super with khaki colors!
How to style Vans for hot days & beach wear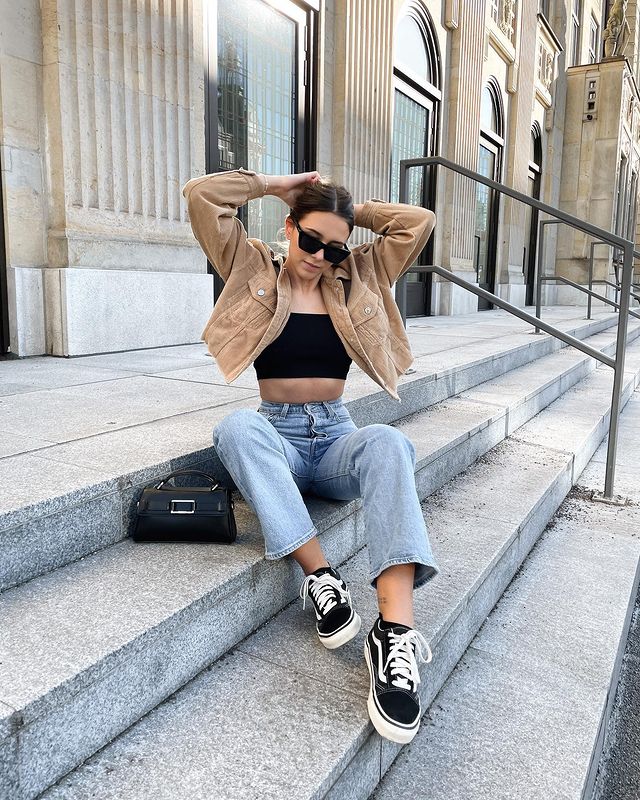 You can make a chic summer look with black Vans slip-ons, and distressed light-wash denim shorts with a black belt. You can wear this look with a super-trendy graphic tee or a classic, white tee-shirt for maximum chic. Add a black blazer or one of the new, waist-length summer cardigans with a feminine lace collar and pearl buttons, if you're going to be switching from hot to shady locations.
How to Boho style colored Vans
For days when you're not working and you're enjoying some hot weather, go a little more Boho-quirky and try out some mismatched and matched blends! Wear one of the popular French sailor striped tops in black and white, with a pair of loose flowery-print shorts and my favorite low-top green Vans. Finish the look with white socks, a trendy, brown canvas tote-bag and a cute straw sun-hat.
Or wear a long, floral skirt and match the color of your Vans to the main color in your skirt, with a matching, plain tee-shirt.
How to style Vans for your workplace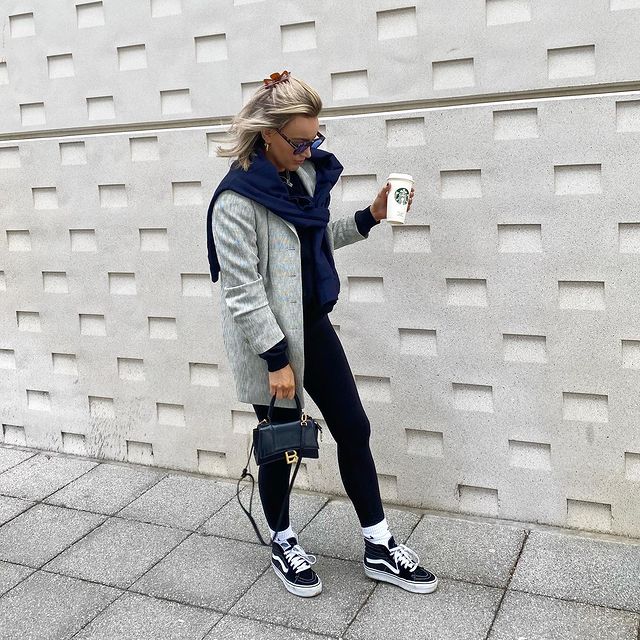 If you work in an informal workplace, you can wear some of the latest wide jeans along with platform Vans. Flares, bell-bottoms, baggy jeans, boot-cut and straight jeans all look better on taller women. So if you're short or just not tall, you really need to be wearing platforms to get the extra inches needed to balance the extra width.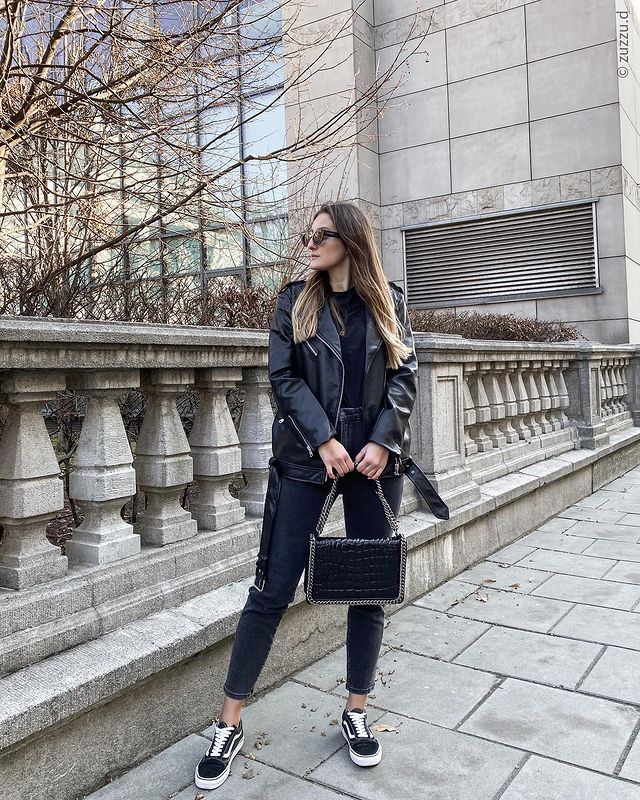 If you're sticking with narrow jeans and you're allowed to wear them at work, try matching a black and white-striped tank-top/sleeveless t-shirt with khaki/sand colored jeans that aren't cut, ripped or distressed. And wear with light-brown, slip-on, cut-out Vans, a khaki jacket and a tan or beige handbag. This will keep you looking fashionable, but in a casually chic color-palette, and your feet will be comfortable all day through!
If your workplace is more formal, stick to a simple black pencil skirt, a neat shirt or blouse and a pair of black or pastel colored slip-on Vans for a professional image. Button front skirts are appearing in some fashion stores, but you really need a good quality garment if it's a button front. Some of the cheaper ones don't hang well and 'pull' between the buttons when you sit down. Button-front denim skirts usually work well, because of the thickness of the denim, but thinner fabrics don't suit button-front skirts in my experience.
How to style shiny & leopard Vans for parties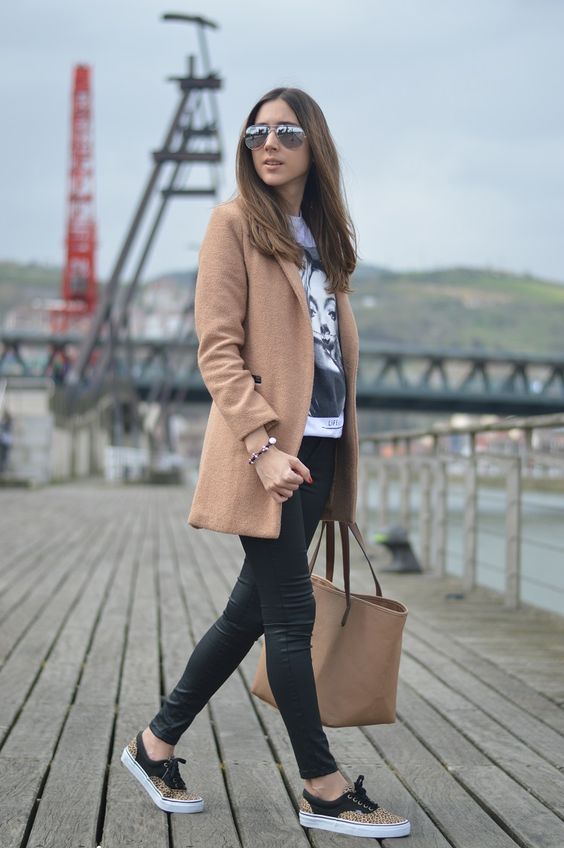 With silver, copper and gold metallic, sneakers available, who wants to be dancing and drinking in uncomfortable, black stilettos? Better to let your Van shoes shine and feel comfortable and trendy in a slip-dress and a plain faux-fur coat. Lots of us now wear jeans and glittery Vans for informal parties. And if you like animal-print details, you'll love the huge range of leopard-print Vans sneakers you have to choose from, as well as giraffe-print!
Good quality & great prices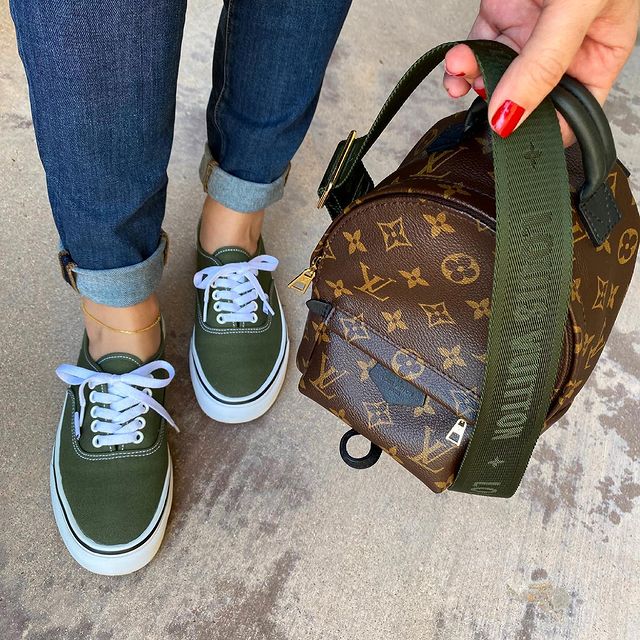 Apart from their well-known reputation for style, range of colors and styles and absolute comfort, Vans are always economically priced. And no doubt that's why they've been going strong in the highly competitive sneakers market for about 55 years now! I think we can trust them to be a great fashion investment and always a wise choice to wear with any of your outfits!