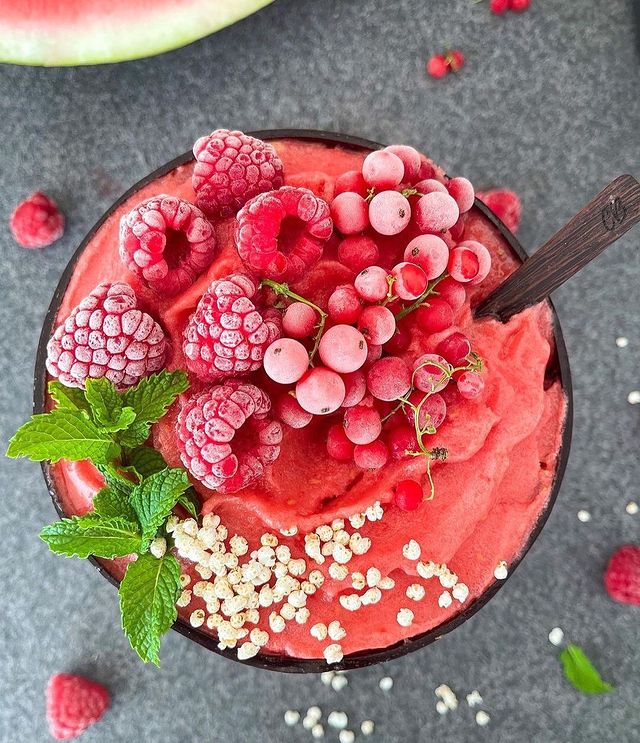 Waking up in the morning is not everyone's strong suit; especially if you're anything like me and can't stand the thought of leaving your warm, cozy bed to get started for the day. But one thing that can easily change our morning mindset is a delicious breakfast.
Short on time? Don't love cooking? Don't worry. You don't have to be a master chef or have three hours to put together these tasty breakfasts that you will actually be excited to wake up for.
Eggs and Toast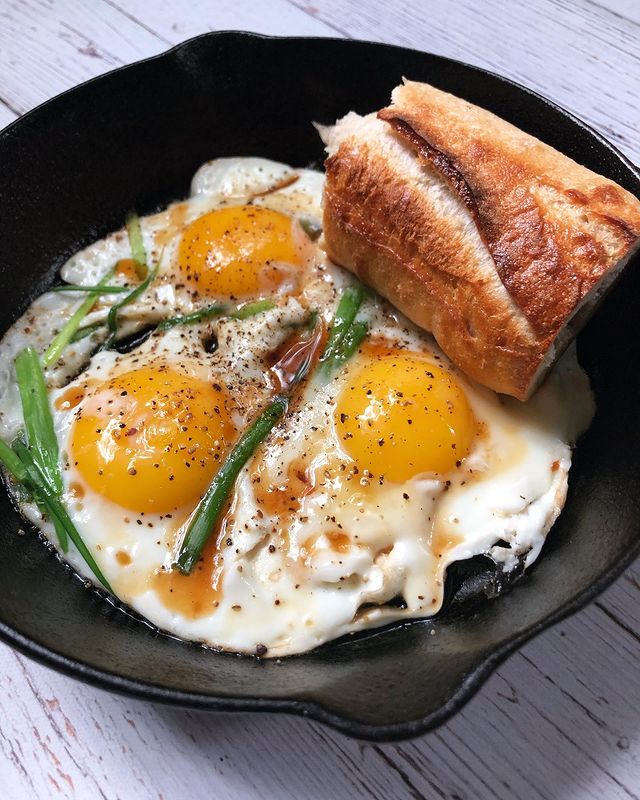 Okay, this is seriously a classic breakfast that you figured was going to be on this list. But I'm going to give you some tips and tricks to whip this breakfast together in no time.
First and foremost, I like to put a drizzle of olive oil in the pan and crack open two eggs. Next put a tablespoon of cottage cheese, a tablespoon of cheddar cheese, and plenty of pepper (if you like pepper) into the pan. Stir everything together aggressively to create 'scrambled eggs' right inside the pan. While the eggs are cooking, put two slices of toast in the toaster. Make sure you turn the eggs often to avoid burning them.
Also, if you think that cottage cheese in eggs sounds weird, you'd be right. It sounds crazy. But ever since I started doing it, I will never look back; and trust me, I am someone who avoid cottage cheese like the plague. Even if you're a cottage cheese hater like I am, adding just a little to your scrambled eggs will make them endlessly more fluffy.
When everything's said and done, plop your eggs on a plate alongside your toast smothered in butter. Sometimes I will put the eggs on top of the toast to make a sort of sandwich, and boy is it delicious.
Eggs and toast is not only a delicious breakfast you can enjoy any day of the week, but it is jam-packed with ingredients that are great for your body. If you want to add more delicious, nutritious treats to your morning egg and toast routine, consider chopping up some vegetables to cook with your eggs or on the side, a few slabs of bacon, or some chopped up potatoes covered in seasoning salt. There's endless opportunities with this dish, so let your creative palette flow.
Oatmeal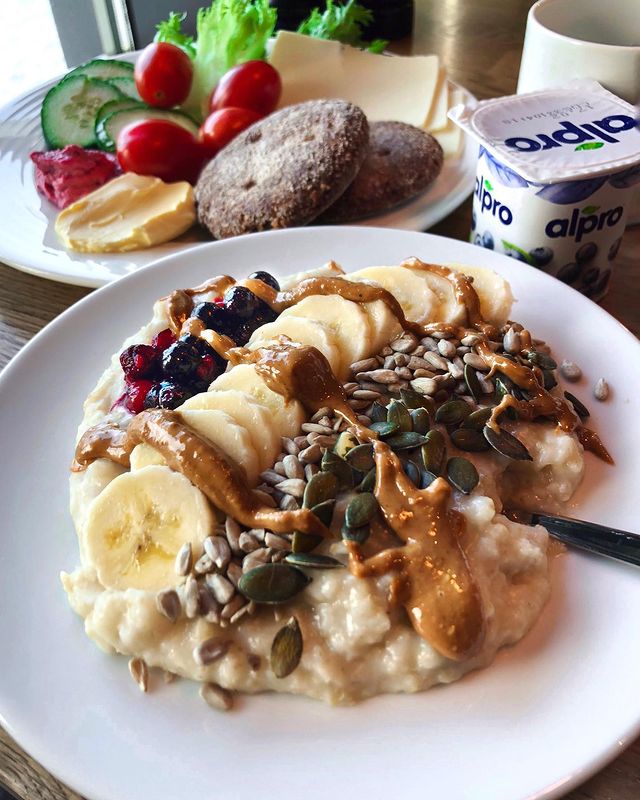 I don't really like oatmeal, I'm going to be honest. The texture is weird and the flavors never come out perfect; or so I thought. I've come up with a way to enjoy a differently textured oatmeal that actually tastes great, and I think you will enjoy this new way of doing oatmeal.
First and foremost, I don't bother boiling the oats with milk or water. The texture comes out odd for me and I don't enjoy it. That's why I have turned to baking it instead. It tastes infinitely better when you let the sides crisp up a bit, especially if you're a fan of different textures and need a crunch in your life.
Some of my favorite flavors include chocolate (which is just cocoa powder, honey, a bit of brown sugar, and chocolate chips) or berry, which is essentially just a wonderful blend of different berries (think: blueberries, raspberries, and strawberries).
All you need to do is combine the ingredients in a bowl, mix, and spread into the baking pan. Cook until it's done! Your ingredients will include the oats, a bit of milk, and whatever flavor profile you're trying to achieve. If it's peanut butter, you will want a cup of peanut butter with your cup of oats, some almond milk, a little bit of brown sugar, and maybe some Reese's nibs if you want an oatmeal that's almost desert-like.
Mixing is easy and while you might need to wait 25 minutes for this thing to bake, it's well worth the time. Consider making it the night before. (by https://www.herstylecode.com)
Smoothies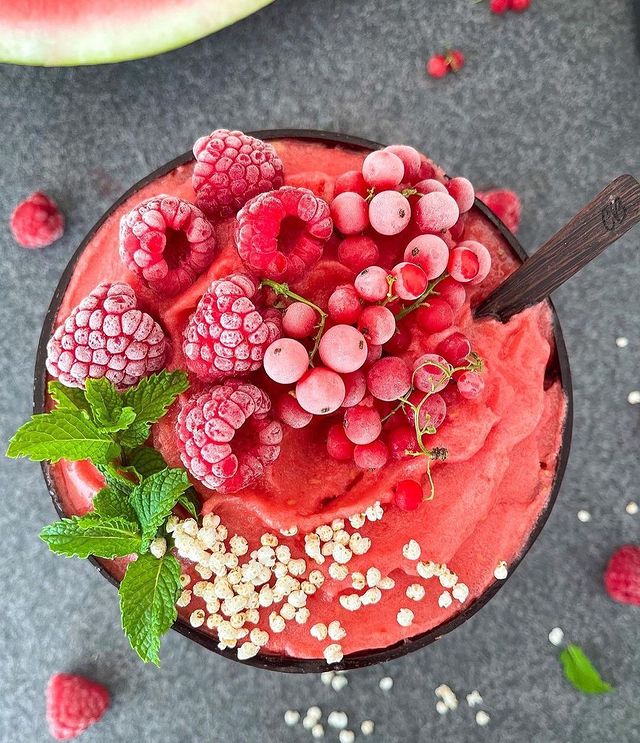 When you literally have 3 minutes before you NEED to leave the house, the perfect go-to breakfast is a smoothie. You can PACK smoothies to the brim with nutritious ingredients and it will still taste amazing. Mix and match with different flavors and you will always be satisfied. Try some of these on for size:
A protein boosted smoothie will combine chocolate milk, peanut butter, and oats into the blender. It's a treat that's loaded to the top with protein that is sure to fuel your body, especially if you're the type to exercise first thing in the morning.
My green machines out there will love a berry-packed smoothie that combines strawberries, blueberries, and raspberries with a handful of spinach and some almond milk. I know it sounds weird to add spinach, but I promise you won't taste it. For a creamier texture, consider a frozen banana or some yogurt.
Something more exciting for a morning you don't want to get up would definitely be a citrus blend. Throw in some oranges, pineapple, and watermelon into a smoothie and enjoy! You can even toss in some kale to this smoothie and you'll never know the difference; it's THAT good.
Parfait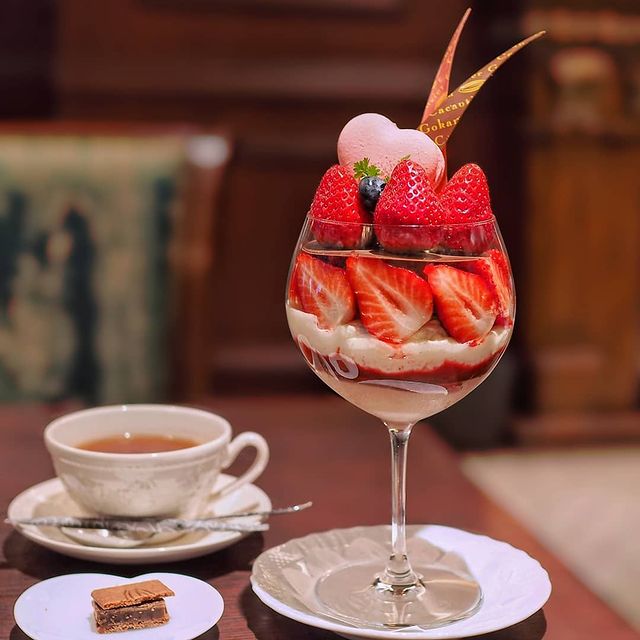 I remember getting a yogurt parfait at McDonald's when I was a child, and I loved it. Little did I know I could recreate this masterpiece at home, in a much healthier way at that. Parfaits are downright delicious and take a matter of minutes to prepare: layer yogurt of any flavor (preferably Greek yogurt for the extra protein and nutrients) with fruit of your choice and granola. It's a powerhouse of flavors and nutrients that will keep your body happy all day long.
Conclusion
When it comes to breakfast you have options. Whether you have 5 minutes of 55 minutes, it's a cinch to create something flavorful and nutritious. And always remember: you don't have to be a master chef to make yourself a delightful treat in the morning. With a tiny bit of effort you can create something wonderful- even if it isn't the most pleasing thing to the eye!
What is your favorite thing to make for breakfast?