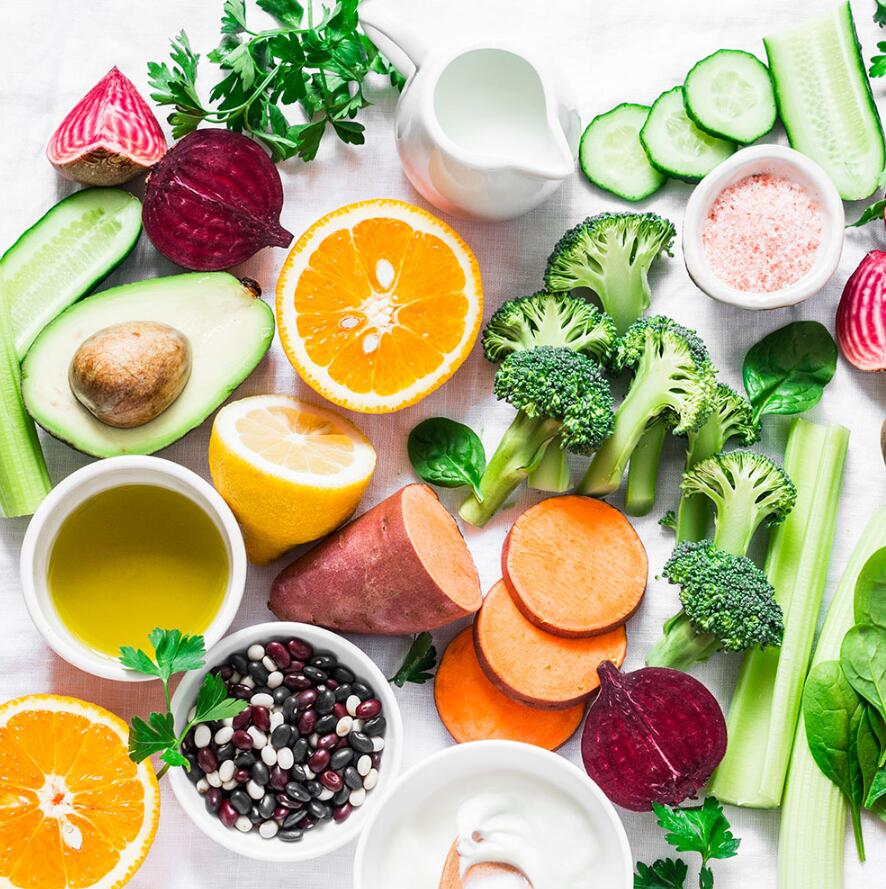 You know what goes great with perfect hair? Perfect skin!
Since we've already given you the scoop on which superfoods we love for healthy hair, it's only right that we share our favorite grub for perfect skin.
1. Chia Seeds Benefits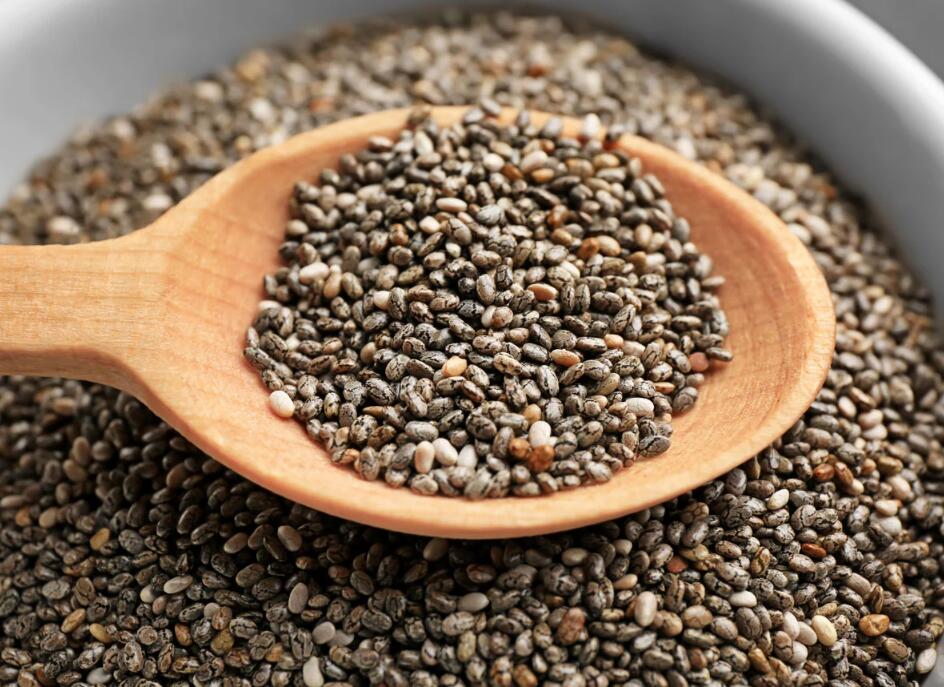 Still feeling wrapped up in last month's bad habits? Have a cup of these in your morning smoothie, pudding or other favorite dishes. Chia seeds are the ultimate superfood, low in calories and bursting with nutrients (many of which most Americans tend to be deficient in) such as fiber, protein, and calcium. When added to any liquid chia seeds expand, which helps this fiber-rich food to keep you feeling full longer.
As your food is digested, the chia foods attach themselves onto fats along your digestive tract and clean out your digestive system. According superfood advocate Dr. Oz, the Omega 3 fatty acids found in chia seeds also contribute to a healthier heart, which in turn, promotes great skin and nails. Boo-yah!
2. Sweet Potatoes Benefits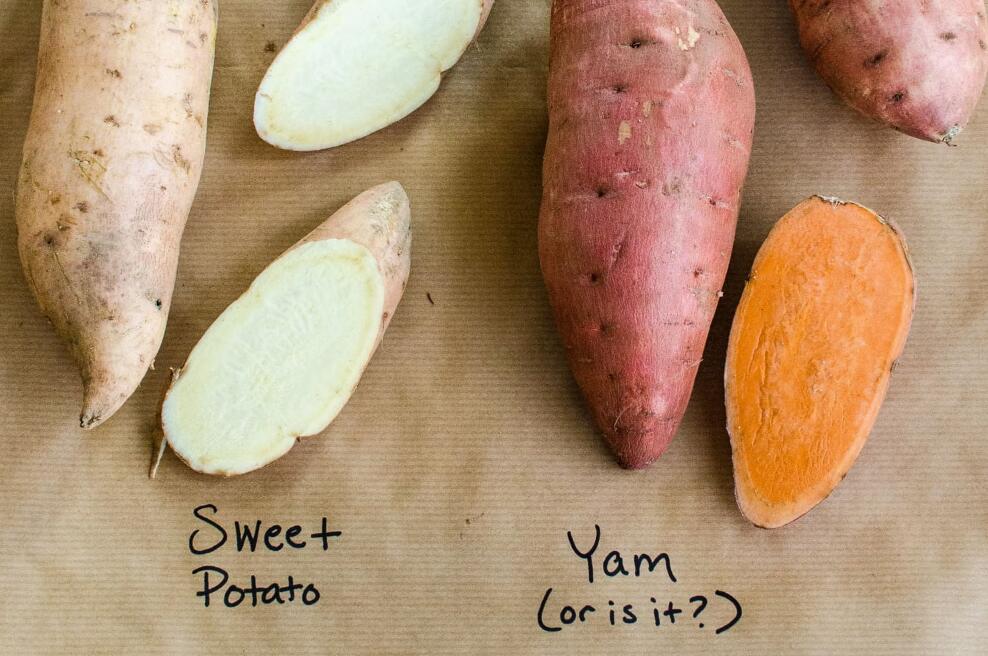 A staple in most homes these days, this rich-colored carbohydrate is packed with goodies such as fiber, manganese and beta-carotene. Add that to vitamins C & E, which help with brighten skin for a healthy and glowing complexion.
(Extras : Love veggie burgers? Try this simple and delicious sweet potato veggie burger recipe for dinner!)
3. Spinach Benefits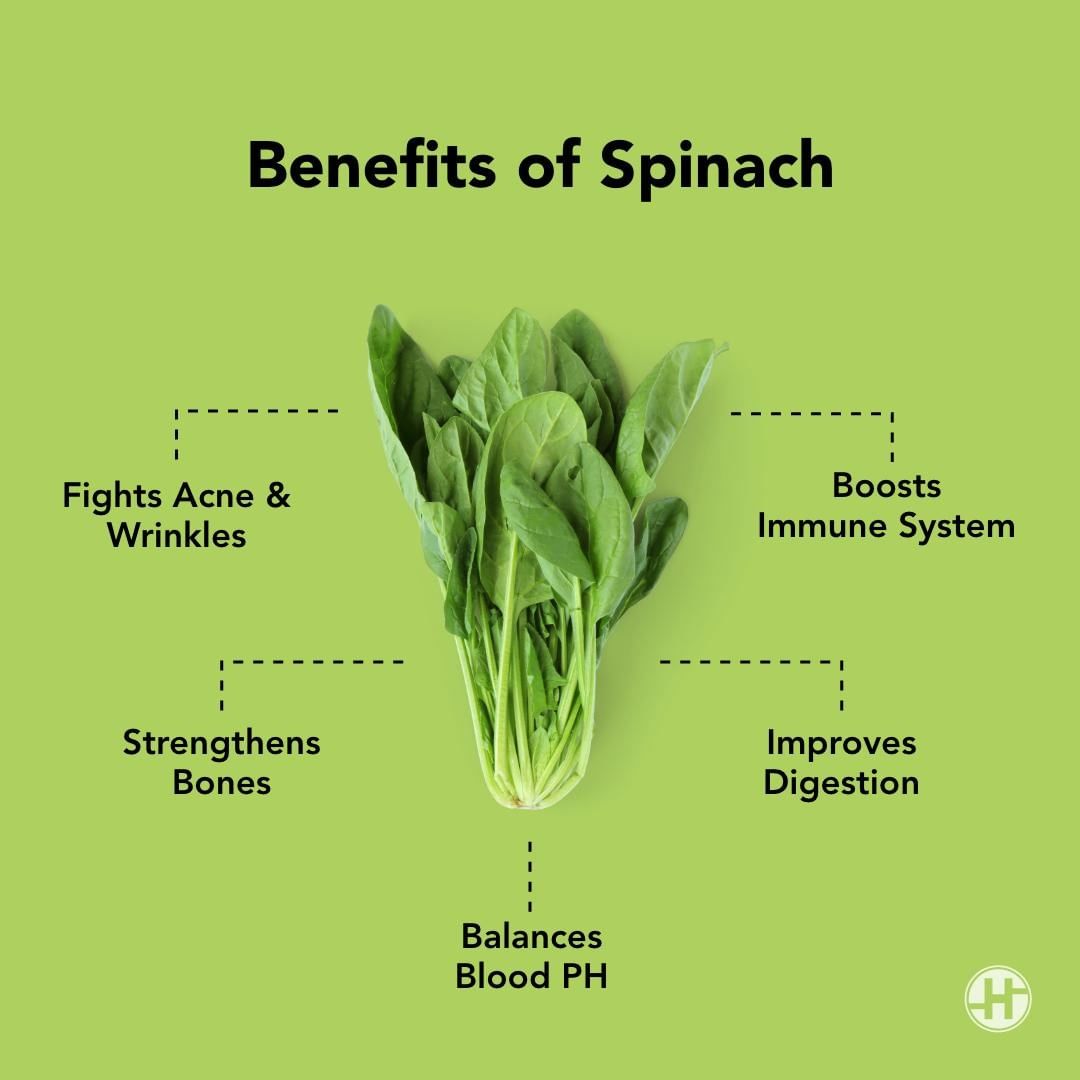 I always knew Popeye was up to something with this one! Swap your lettuce for this amazing superfood. It's high in vitamin C and Zinc, two key elements necessary for clear skin. The vitamin C also protects skin from environmental damage and aids in cellular repair. Two words : anti aging!
4. Mangos Benefits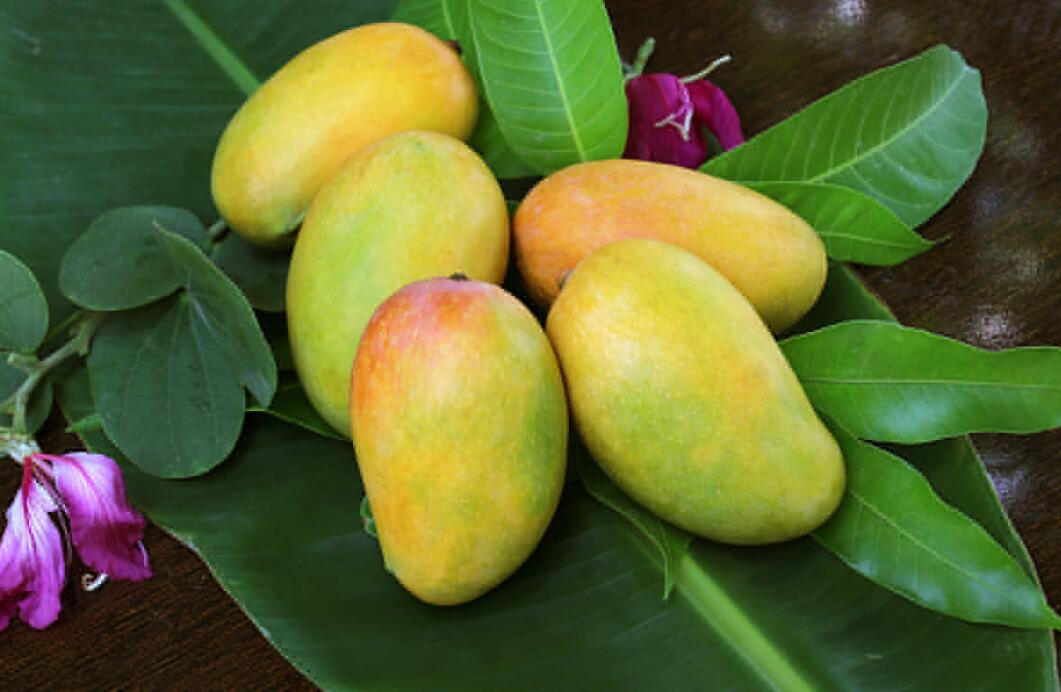 For anyone suffering from breakouts or dry skin, mangos should be at the top of your "gotta have" list. This superfood, when eaten regularly, clears pores, gives life to dull skin and is simply the queen of fruits for great skin.
5. Avocados Benefits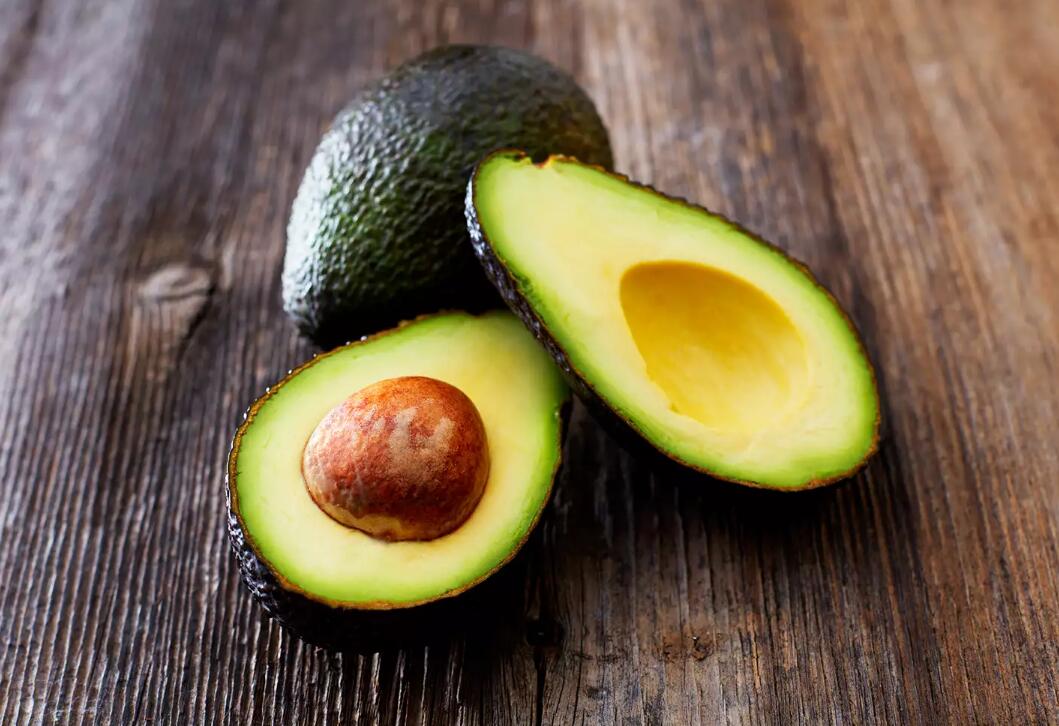 Avocados are one of the best sources of heart healthy fats. The oils in avocado help keep the skin moisturized from the inside, while the Vitamin B works to perfect your skin tone. Avocados have such a mild taste which makes them a great addition to most foods; you can slice it up and serve on salads, sandwiches, and you can even eat it raw. (Really good, actually!)
(Extras: For you mayo lovers out there, avocado makes for the perfect spread substitute.)
6. Celery Benefits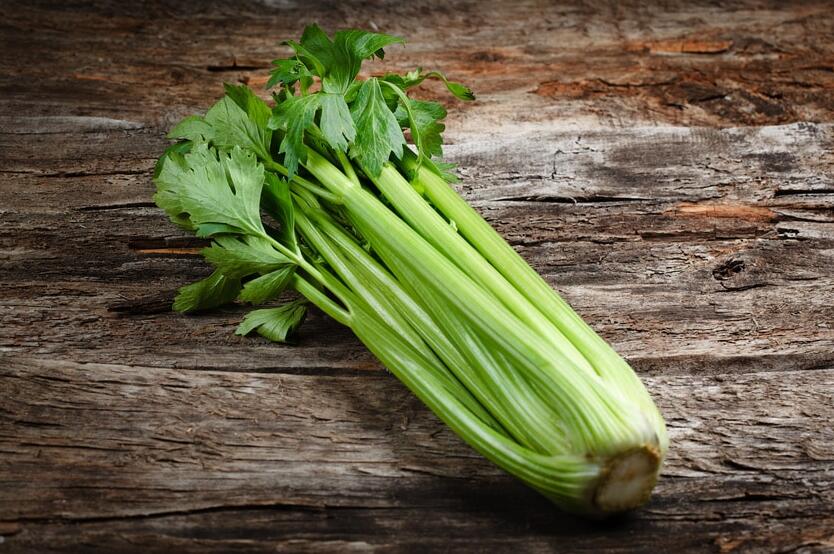 Thinking of trying new cleanse to reboot your system? Make sure you add celery to the list- and don't snip the stems either! The leaves on celery are high in Vitamin A, a powerful antioxidant, exceptional for the immune system, great for cellular renewal, cleansing and very necessary to have on hand in the winter months. Celery is high in vitamin K and potassium also; a perfect combo to keep your skin looking healthy.
(Extras: Add to soups, juices, smoothies, or snack with almond butter)
7. Kombucha Tea Benefits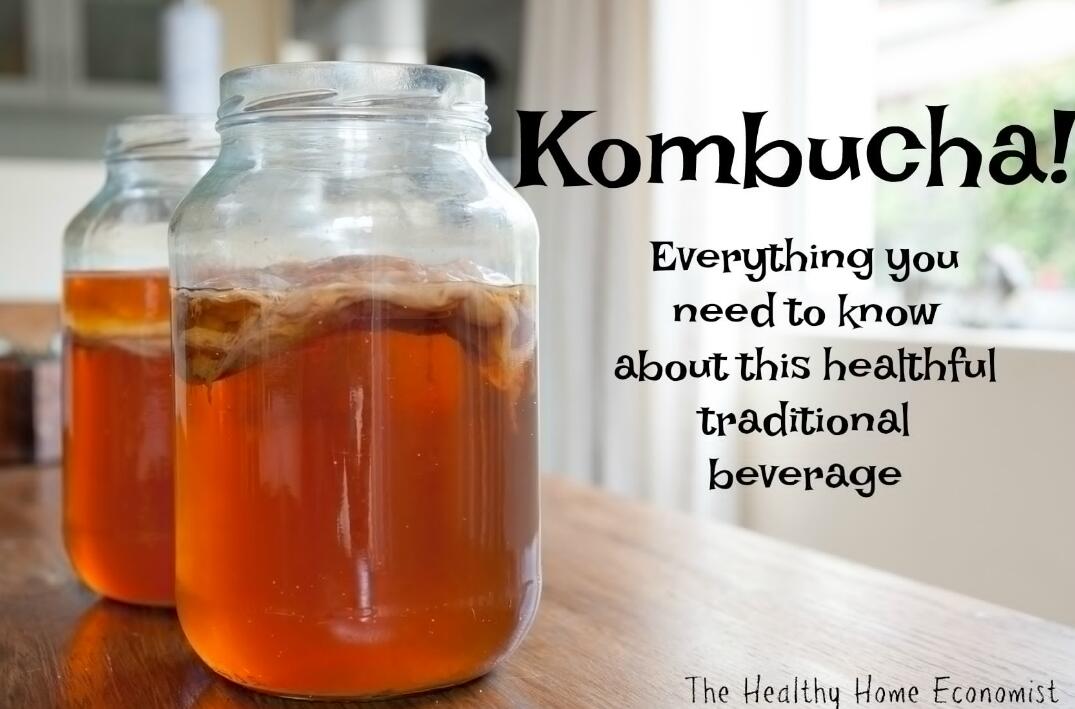 Kombucha tea is this exotic mixture of amazing, and definitely my go-to super drink! High in probiotics (good bacteria for your digestive system), this bubbly, fermented tea not only helps keep your tummy working properly, it's the ultimate skin detoxifier. Celebs such as Mary-Kate Olsen and Orlando Bloom swear by this elixir. Scoop one up on your grocery store trip (Whole Foods, Trader Joes, $4), and enjoy chilled before your next meal.
(Extras : Kombucha is great for hangovers, and give a natural energy boost if you're looking for a caffeine-free alternative.)
A wise man once said, "Let thy food be thy medicine and thy medicine be thy food." I don't know if you're big on listening old wise guys, but I certainly am. They tend to have awesome names like Hippocrates and have things figured out centuries before their time.
Try something new this year! Nothing like chowing down on some good, guilt-free food! I'm foreseeing a good start to your new year!