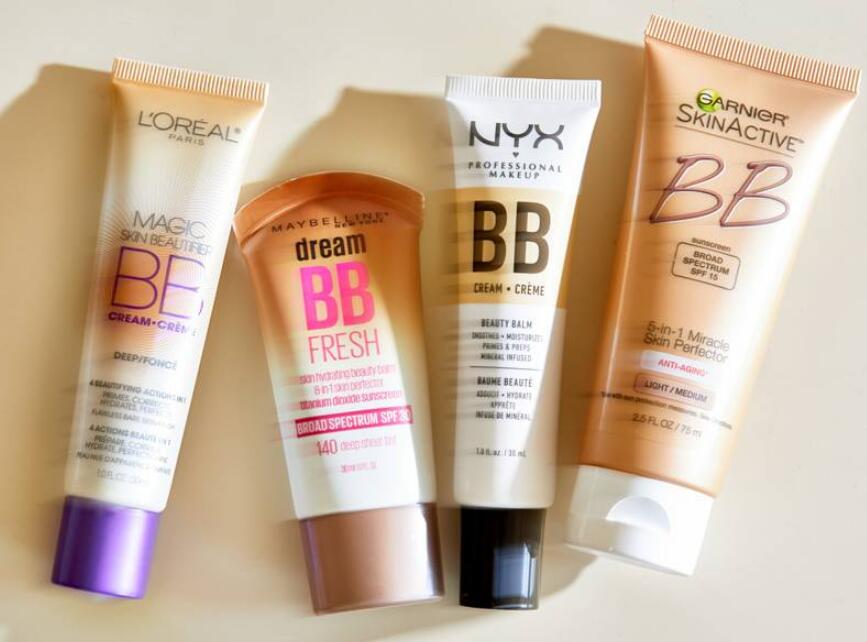 Hello, sun! It's finally time to break out your bikini, cutest flip flops and comfy sundress because Summer has arrived. I honestly try to make skincare more of a priority during the summer because of all the additional time I spend outdoors.
There are seriously so many different skincare products out there; so what are the must have products to protect your skin for summer?
1. Moisturizer with SPF
We all moisturize our face, right? Even if you work indoors all day, the sun can cause damage when you're not outside for extended periods of time. Be sure to look for moisturizers that have at least SPF 15 in them to protect your skin throughout the day. Apply and let dry before putting on your foundation to start the day! I've been using the Oil of Olay All Day UV moisturizer since I started wearing makeup!
2. Eye Cream
Face tan-lines are a hard thing to combat! Which makes dark circles under your eyes even more of a challenge. Start using a correcting eye cream to keep your skin looking even on your face. I recommend Clinique Even Better Eyes Dark Circle Corrector.
3. Exfoliating Face Wash
Whether you're outside at the beach, the lake or your back porch, your skin will get dirty, very dirty. And like most of us, we wash our face with our hands, which also has a lot of dirt and grime. So, use a face wash with a light exfoliant in it to wash away all the makeup, sunscreen and dirt on your face! The Michael Todd Jojoba Charcoal Scrub is organic and seriously leaves your skin feeling so hydrated.
4. Lip Scrub
Lipstick! Lipgloss! Lipstain! Lipglass! Lipbalm! I put a lot of product onto my lips throughout the day and have started to notice how there always seems to be some color leftover even after washing my face and wiping off the lip product. Your lips can become very chapped from being outside so be sure to use a lip scrub to wipe away all of the excess product. Sara Happ Lipscrub in vanilla bean is a product that I use almost weekly to keep my lips feeling moisturized and clean.
Read more: Scrubs vs. Cleansers: When to Use Which?

5. Self-tanning wipes
Not all of us have the ability to take a beach vacation but we all still want to have the tanned look during the summer months and beyond. You can always go for a spray tan but one product that I've been loving and takes convenience to the next level is sunless tanning wipes. I use the Comodynes Self Tanning Intensive wipes!
6. Foot Scrubs
Feet are gross, yes. So why not keep your feet looking even better with a pretty pedicure and healthier feet? Using a foot scrub at least once or twice a week during the summer will keep your feet less calloused and feeling even more refreshed. I've been using The Body Shop Peppermint Cooling Pumise Foot Scrub and love it!
7. Lightweight BB Cream
Looks like the BB Cream and CC Cream craze is here to stay! A lightweight, skin perfecting BB Cream is the perfect addition to your skincare routine during the summer. One my current favorites is the Urban Decay Naked Skin Beauty Balm,  it perfects and evens out my skintone very quickly and works well without a foundation, read more about BB Cream vs. CC Cream.
8. Medicated Chapstick
Instead of using a variety of gimmicky chapsticks, I love Blistex's Medicated Lip Balm — It works wonders during the summer. I use it to prevent my lips from burning with the SPF 15 and as a base for applying lipstick before heading outside.
9. Cuticle Cream
I don't know about you, but my nails are a challenge in the summer months. This is my go-to product for my hands and nails. The Burts Bee's Cuticle Creme is essential for brittle nails and dry cuticles. Plus, you can use a little bit of this product on your fingertips for extra moisture.
10. A lightweight sunscreen
Repeat after me: I will wear sunscreen. I will wear sunscreen. It is imperative for your skin and overall health to wear sunscreen on a regular basis. A lot of times, sunscreen can be very oily and cause breakouts; so look for a sunscreen that is made by a skincare company or that is oil free. I love the Neutrogena sunscreen options!
Skincare AND haircare are extremely important in the summer months, so be sure to maintain your locks with products that will keep your hair looking healthy this season.
For the love of summer,