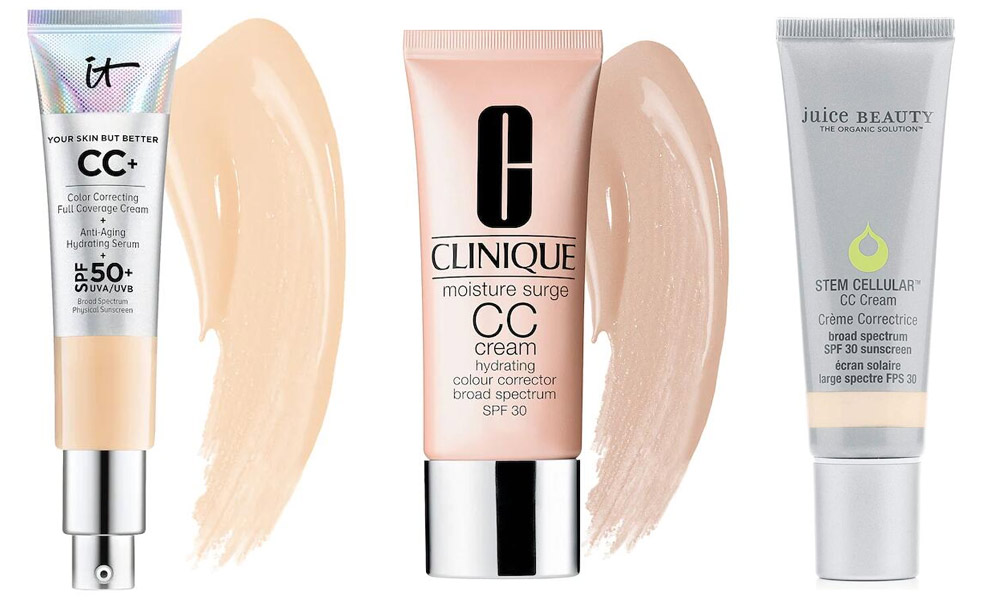 If you suffer from hyperpigmentation, dark under-eyes, and any other type of discoloration, chances are you love full-coverage foundation. You might also lean on thick concealers every once in a while, since they help hide those stubborn imperfections and that uneven skin tone.
But sometimes, all that heavy, full-coverage face makeup does more harm than good. While they cover up your blemishes and make your skin tone look uniform and smooth, they could end up clogging your pores, leading to more breakouts and discoloration.
So why not go for something that corrects discoloration on your face while giving you the coverage you love so much? With CC creams, you can get both—and you don't have to face the wrath of congested pores again.
CC cream, also known as "color-correcting" cream, is a healthier alternative to foundation and concealer. It's a makeup base that gives medium to full coverage without the heaviness. The best part? It's typically infused with soothing, nourishing ingredients to calm breakouts and even light-diffusing particles to brighten up your complexion!
Check out our top recommended CC creams that can cover up all those pesky blemishes to give you smooth, clear, even-looking skin:
1. IT Cosmetics Your Skin But Better CC+ Cream with SPF 50+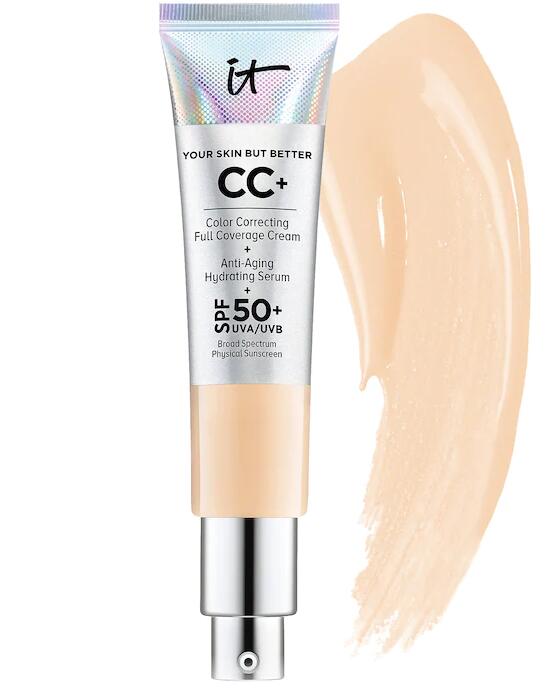 Give your skin coverage, sun protection, and the utmost hydration all at once with this CC cream by IT Cosmetics. It's called "Your Skin But Better" for a reason—it gives you a natural finish while efficiently correcting uneven color in your skin for a smoother makeup base.
It's also rich in anti-aging ingredients that hydrate and plump up the skin. There's hyaluronic acid to draw moisture into your skin, making it lively and hydrated. Meanwhile, peptides and ceramides work together to strengthen the skin and keep wrinkles and lines at bay.
This CC cream has a wide range of shades to choose from. So If you have a darker skin tone, you don't have to tolerate an ashy tone that's way too light for you, the way you probably would with BB creams.
2. Olay Total Effects CC Tone Correcting Cream

This CC cream by Olay is infused with seven different vitamins and antioxidants to strengthen and nourish your skin. It's rich in niacinamide, vitamin E, and special vitamin complexes to make your skin radiant from the inside out.
You can use this tone-correcting cream as a moisturizer, foundation, and sunscreen all at once. It visibly corrects any discrepancies and in your skin tone, making your complexion look more seamless and even. It also has SPF 15 for protection against sun damage.
It leaves a natural finish on your skin that is light and never greasy, which is perfect for oily skin. It absorbs into the skin quickly, making it a breeze to apply.
3. Juice Beauty Stem Cellular CC Cream

If you have maturing skin and need a pick-me-up to boost skin health and eliminate wrinkles and lines, this CC cream by Juice Beauty is the one for you. It's filled with anti-aging oils and antioxidants that fight the signs of aging, making your skin look younger and renewed.
It's formulated with resveratrol and fruit stem cells, which are excellent for reducing the appearance of fine lines, smoothening out your skin. It also moisturizes your skin with jojoba oil, shea butter, and vitamin E, making it soft and conditioned.
You'll also love this CC cream if you suffer from dark under-eyes. It's infused with linseed, borage, and primrose oils to brighten up those purple eye-bags, making you look more alive and radiant.
4. Erborian High Definition CC Crème

Boost your skin's natural glow and make lines and blemishes disappear with this Korean CC cream by Erborian. It's formulated with powerhouse skincare ingredients like vitamin E and honey to promote hydration and elasticity, leaving your skin bouncy and fresh-looking.
All it takes to cover up your blemishes, fine lines, and wrinkles is a fine layer on clean, dry skin. You can use this cream as a makeup base and moisturizer since it's super nourishing. It also has SPF 25 to protect your complexion from UV rays.
This CC cream will work wonderfully for you if you have sensitive skin that is easily irritated. That's because it's formulated without potentially harsh ingredients, such as sulfates, parabens, phthalates, coal tar, hydroquinone, and more.
5. Pacifica Ultra CC Cream Radiant Foundation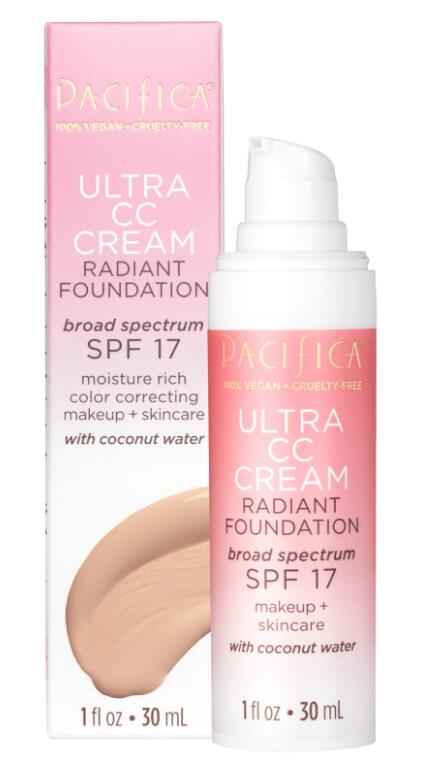 If your skin is feeling a bit parched and flaky, it's going to love this CC cream by Pacifica. It's made with tons of hydrating ingredients, like coconut water, glycerin, jojoba oil, ginseng extracts, and more. These botanicals make your skin look dewy and luminous.
This vegan, cruelty-free cream is also rich in color-correcting minerals to help even out your skin tone. That way, your skin can look clear and bright without discolored areas.
The formula is lightweight and never feels heavy as the day goes. That said, you can still build up the cream to enjoy a medium coverage, in case you have stubborn dark spots you want to hide.
6. Clinique Moisture Surge CC Cream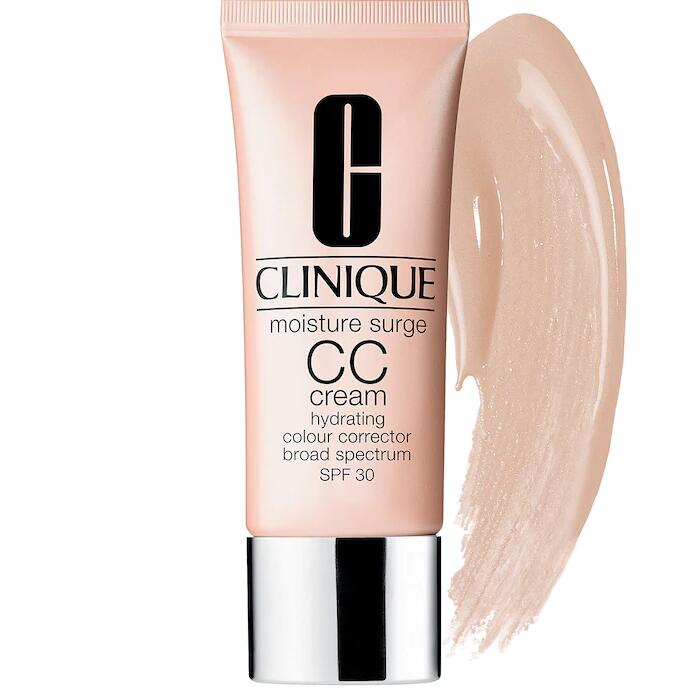 Correct any redness and darkness in your complexion with this tone-correcting CC cream by Clinique. One swipe of this cream, and you can hide those discolored areas so that all everyone sees is a healthy, even glow.
Hydrating ingredients like aloe leaf juice and squalane add moisture to your skin, making it dewy. It also offers broad-spectrum SPF 30 to protect your complexion from sun damage. That means that while it hides dark spots on your face, it also prevents more from popping up.
This cream is lightweight and oil-free, so you don't need to worry about it feeling greasy as the day goes. It's also dermatologist-tested and free of sulfates, phthalates, silicones, and parabens, so it's perfect for those with delicate skin conditions.
7. Purlisse Youth Glow Vitamin C CC Cream SPF 50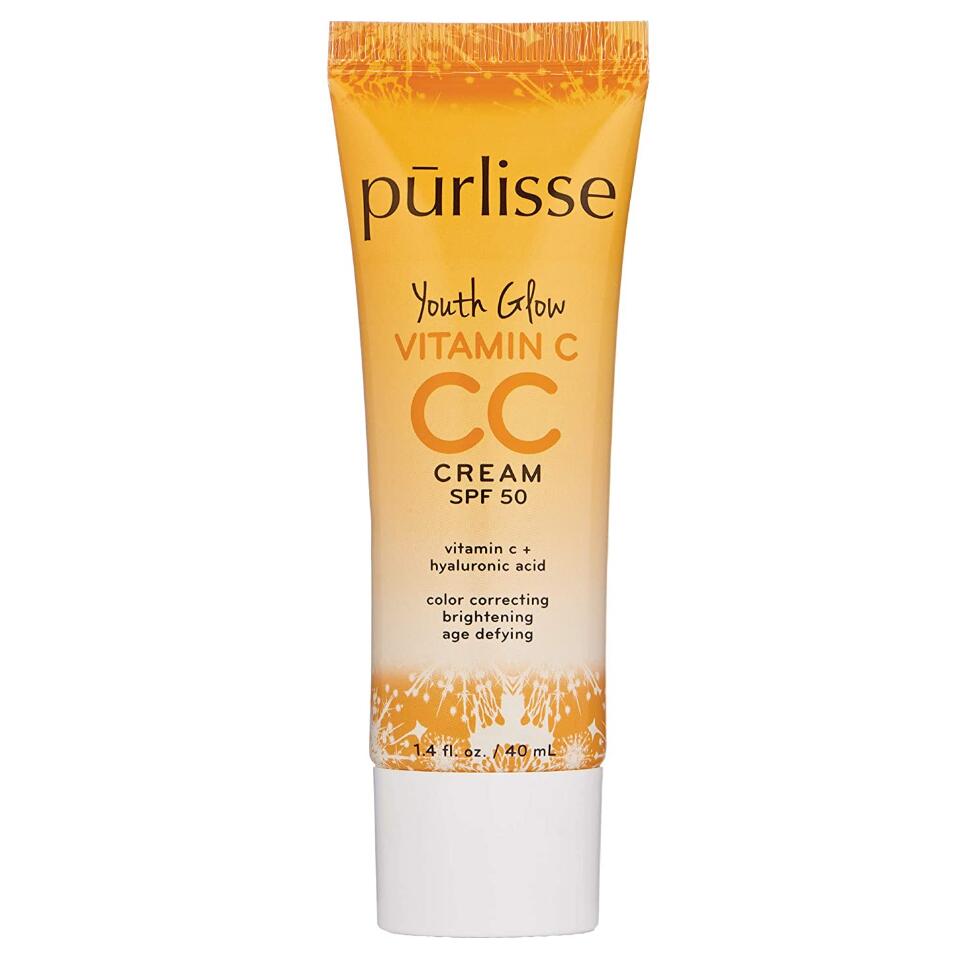 Purlisse's oil-free CC cream is rich in vitamin C, an antioxidant that strengthens your skin while brightening your complexion. It also promotes cell turnover and collagen production, which gets rid of fine lines and wrinkles.
It's also infused hyaluronic acid to hydrate your skin and make it more plump and bouncy. Moisturizing is key to making your skin look more youthful, so this ingredient is much-needed if you're trying to build an anti-aging, skin-friendly makeup routine.
This cream has a pretty high sun protection level at SPF 50 to protect you from UVA and UVB rays. So it's excellent if you're planning to wear it while you're out.
8. Supergoop! CC Screen 100% Mineral CC Cream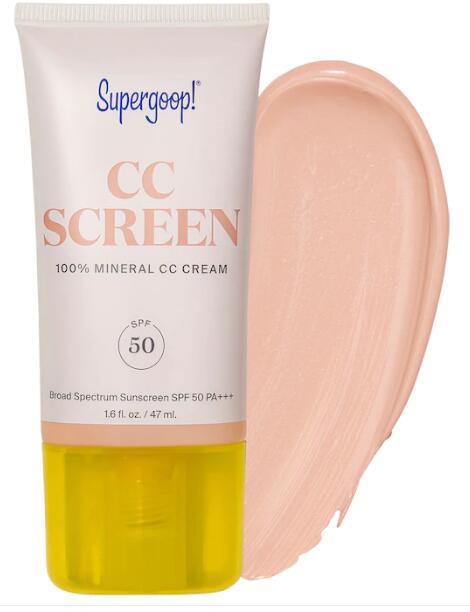 This vegan, reef-safe CC cream by Supergoop! prides itself on a unique shade-flexing formula that evens out your skin tone if you have any redness or discoloration making you look unkempt. While the formula is breathable, it gives you enough coverage to hide blemishes.
It's packed with antioxidants and botanicals that strengthen and brighten the skin. These include apple extracts to brighten your skin and get rid of scars, as well as red seaweed extracts to protect your skin from free radicals.
Speaking of damage, this CC cream also has SPF 50 PA+++, giving you the utmost level of protection against sun damage. It also comes in a whopping 15 shades, which is one of the widest shade ranges you'll find for CC creams.
9. Hey Honey Trick and Treat CC² Cream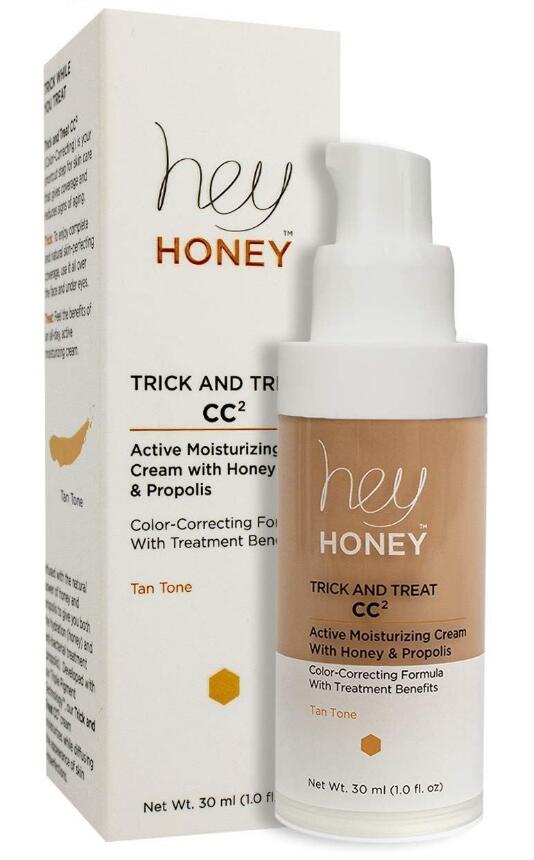 Moisturize your skin while hiding troublesome blemishes with this CC cream by Hey Honey. It works to correct your uneven skin tone while nourishing your skin with sweet botanicals.
It's packed with honey and propolis, both known to hydrate the skin and make it bouncy and elastic. They have many antioxidants and vitamins to strengthen the skin as well.
This silky-smooth cream is highly pigmented thanks to its special Triple Pigment Technology, so you can use it as a lightweight replacement for that heavy, high-coverage foundation. It smoothes out fine lines and wrinkles, making your skin look taut and youthful.
10. Lumene CC Color Correcting Cream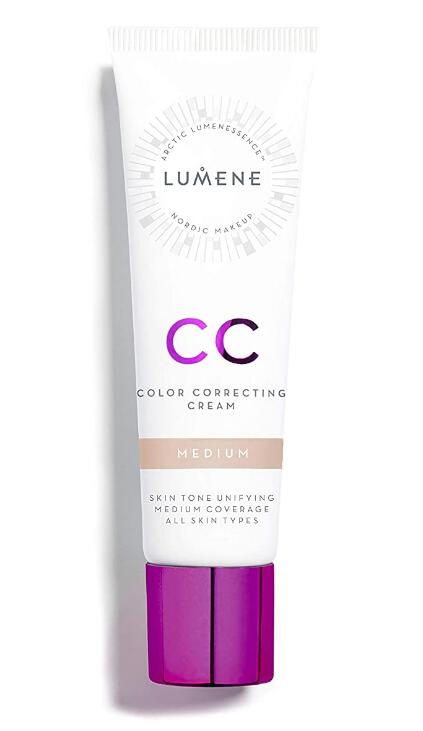 Feel fresh and light with this Lumene CC cream's semi-matte finish. It covers imperfections while evening out your skin tone, making your complexion look flawless without being cakey.
The formula has a couple of unique and exotic ingredients. It's infused with pure Arctic spring water to hydrate your skin, as well as wild cloudberry seed extracts to help brighten any dark spots and scars.
It's formulated to conceal any skin areas that look redder than the rest, canceling them out so your skin looks healthy and uniform. It also lasts all day on the skin, so you won't need to worry about touching up and ruining the rest of your makeup.
Conclusion
Don't let acne scars, dark spots, and purple under-eyes get the best of you. Switch over to one of the CC creams listed above to get natural yet adequate coverage without that icky, sticky feeling foundation and concealer sometimes leave behind.
Slather on some CC cream and experience breathable coverage and color-correcting magic and all at once. Plus, if you snatch up one with awesome oils and botanical ingredients, you could nourish your skin to improve its overall health too. Give CC cream a go today—your skin will thank you.