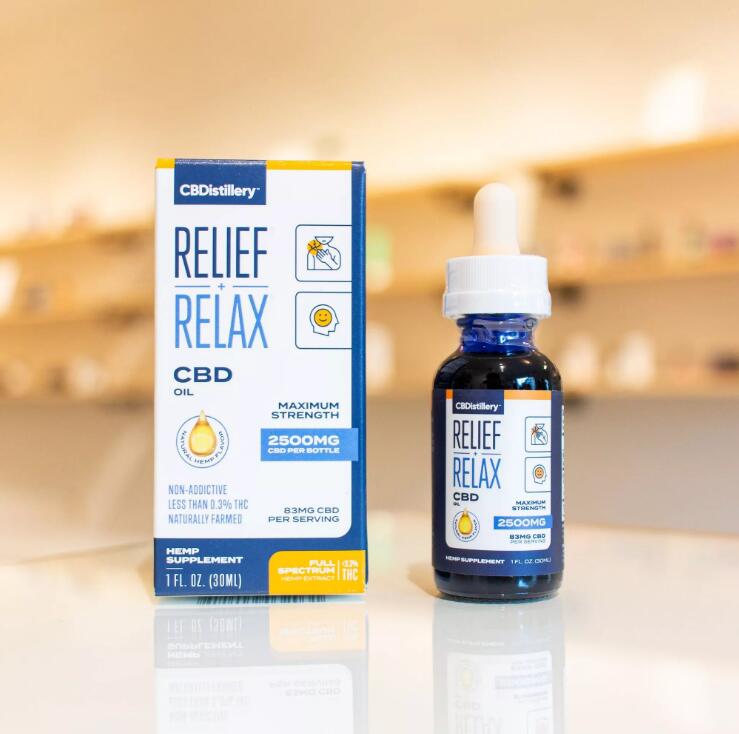 Many people cringe or raise their eyebrows when Millennials and startup companies talk about the benefits of cannabidiol, better known to the world as CBD. There's still a stigma attached to CBD as something that isn't good for the health, but that's a complete myth.
CBD is actually very beneficial for anyone going through injury, body pain, depression, and anxiety. It has healing properties that can be useful to anyone if used correctly.
That's why CBDistillery aims to make CBD oil accessible to everyone in many formats, depending on what you're comfortable using. Here's the lowdown on the brand and what CBD products they have to offer.
Overview of CBDistillery
CBDistillery was founded by a group of people in Colorado who were passionate about the #CBDMovement but found that many CBD products in the market weren't of good quality. They put up the company in the hopes of providing others with an accessible source of high-quality, hemp-derived CBD products.
The company's main mission is to promote the properties of CBD that can give anyone a healthy, balanced life with no pain and stress. It also aims to educate the public about the myths and truths of CBD to break the stigma surrounding it.
Buying from CBDistillery isn't that intimidating even for those who have never used CBD oils before. Every product has labels that give you a precise breakdown of the chemicals and CBD content to assure you of what you're getting.
All CBDistillery products are non-GMO and certified by the US Hemp Authority. So, you know that they source their high-quality CBD only from reliable sources.
They also don't contain THC, the psychoactive compound that gets you high off cannabis. If there are trace amounts of it in any of the products, the company guarantees that it's less than 0.3%. That makes their products safe to use and not so addictive.
1. CBDistillery Broad Spectrum CBD "Sleep" Gummies + Melatonin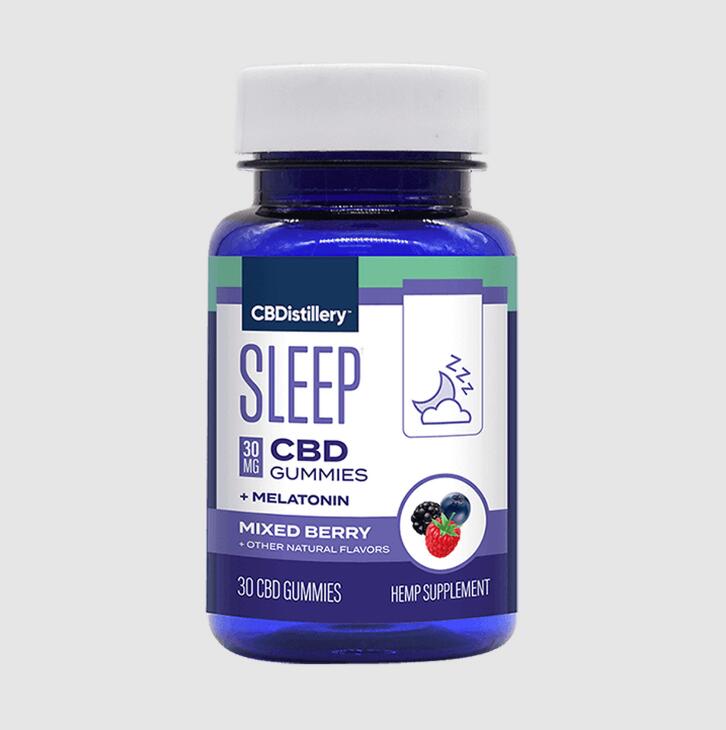 These gummies help improve your sleep quality by letting you relax and unwind more easily. It's a good solution for those having trouble sleeping at night because of anxiety or insomnia.
The tub contains 30 gummies with 30mg of CBD and 2mg of melatonin each. Melatonin is the hormone that helps you get some shut-eye, so it's a must for those with sleeping problems. Together, these ingredients work to help you calm your nerves and get a good night's rest.
These "Sleep" gummies have a delicious mixed berry flavor. They're lightly coated in sugar too, for added sweetness.
2. CBDistillery Broad Spectrum CBD Anytime "Relax" Gummies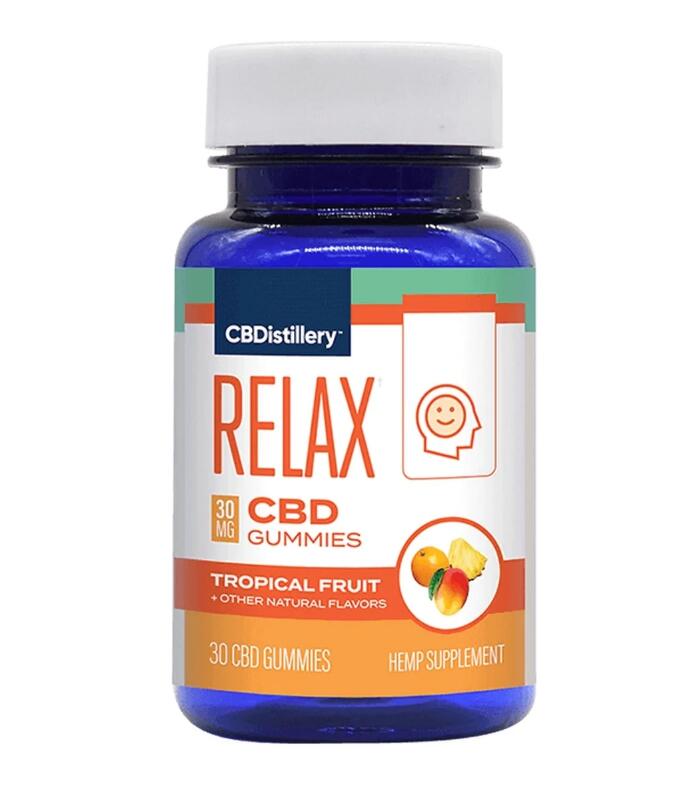 But you can also take CBD gummies any time of the day. For that, these "Relax" gummies are perfect for pain and stress relief all day. It's an easy and convenient way to manage headaches, body pains, and elevated stress levels.
Like the nighttime gummies, one tub of the "Relax" gummies contains 30 gummies with 30mg of CBD each. It has a citrusy tropical flavor with a light dusting of sugar as well. It also has a bit of a hemp-like flavor—this is from the natural terpenes of the CBD.
3. CBDistillery Full Spectrum CBD Oil Tincture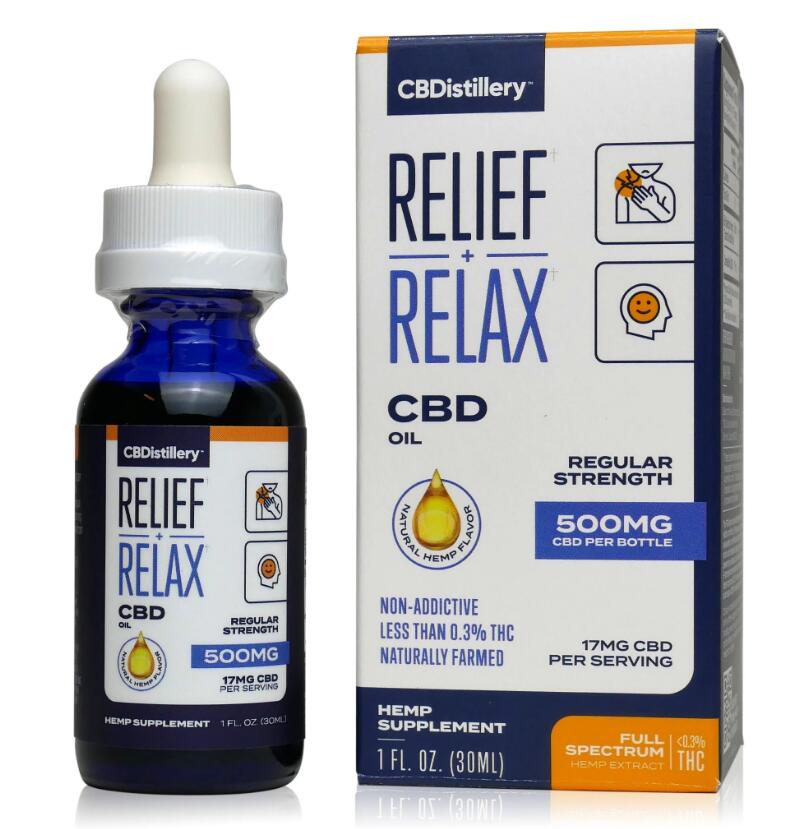 The most basic CBD product CBDistillery has to offer is their CBD-infused oil. The CBD used to make this oil is extracted only from US-grown industrial hemp. Aside from cannabidiol, it also contains minerals, vitamins, and proteins to boost strength and overall health.
It's very easy to use this oil tincture. Just use the dropper to put some of the oil under your tongue. Hold it there for about 20 seconds, and then swallow.
This specific variant of the oil contains 500mg of CBD, but you can also select another type that gets you 1000mg, 2500mg, and 5000mg. These amounts might be better for those with more experience with CBD. Just make sure you check with your doctor or trusted healthcare professional about your dosing.
4. CBDistillery Full Spectrum CBD Softgels (30mg)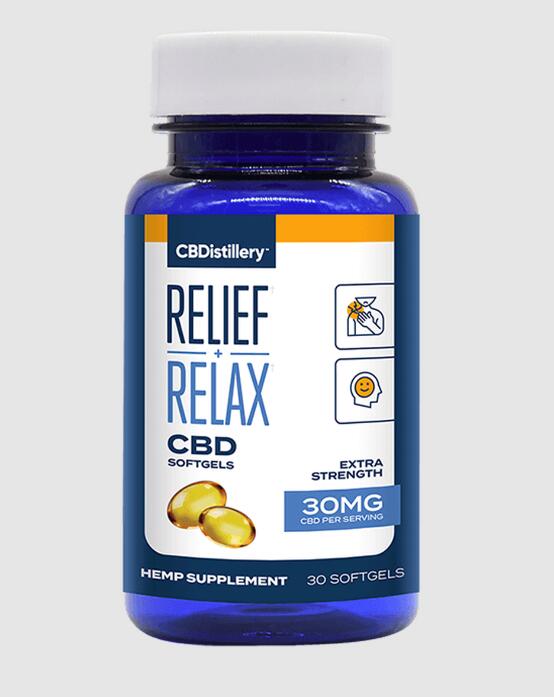 If you don't like the idea of swallowing oil directly, you might enjoy these CBD softgels instead. Each softgel contains 30mg of CBD. Each bottle has 30 softgels.
You can either treat this as an everyday supplement for your health, or as a pain management medication when you need physical or mental relief.
The bottle it comes in is portable, so it's a great way to get your daily dose of CBD even when you're on the go.
5. CBDol® Topical CBD Salve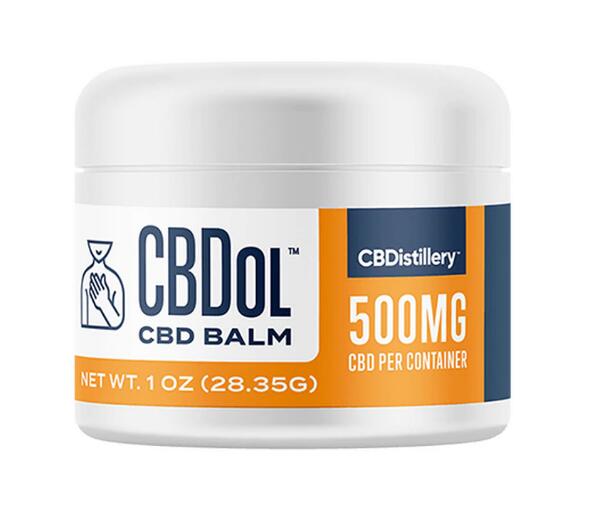 If you use CBD specifically for body pains, the best format for you is this topical salve. Simply massage a generous amount of the salve into your skin wherever you're experiencing pain or discomfort and feel the relief in minutes.
This is a great tub to carry around in your gym or athletic bag so you have it on hand as soon as your body needs extra love and attention from exhaustion.
6. CBDistillery High Purity CBDelicious CBD Isolate Powder From Hemp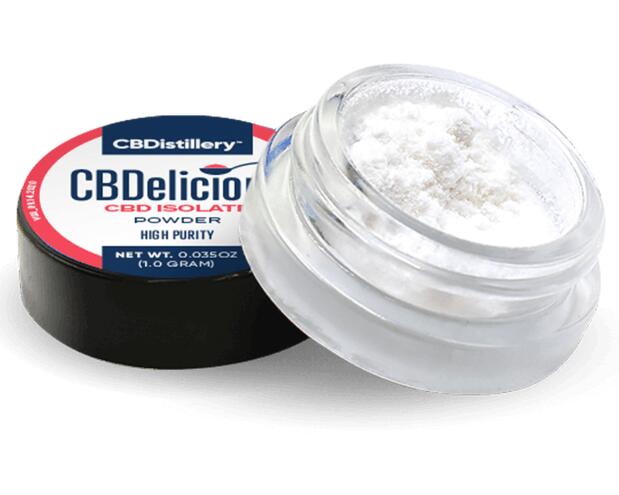 You can use infuse this concentrated isolate powder directly into your food and drinks to ingest CBD in a delicious way. Just add a few spoons of it into your beverage or while you're cooking a meal and mix until it's fully dissolved.
There are plenty of ways to use this powder. You can add it to soups, salads, and even your morning coffee to get an extra bit of relaxation even after the caffeine kicks in. It's a very versatile product that any CBD enthusiast is sure to have fun using.
What customer reviews think of CBDistillery
Many CBD aficionados have taken to social media to talk about CBDistillery products. Tons of content creators carefully scrutinized the products they purchased, and most if not all of them were very impressed by what they found.
Take for example YouTuber CBD Examine. He bought a bottle of CBDistillery's full-spectrum oil and sent it to a lab to see whether or not it really does contain high amounts of CBD. The lab results said that the cannabinoid breakdown of his 500ml bottle contained 559mg of CBD.
"That's more like it!" he exclaims when he reads the results. "That's very acceptable in the CBD industry, it's even good. You get a tiny bit more, and it's fairly accurate [in its claims] in comparison to other companies."
He even goes on to read out the other types of cannabinoids with trace amounts in the oil and was further impressed. "20mg of CBC, 20mg of CBG. Really nice amounts of those compared to other products I've tested."
We also have Justin Ross of Green Valley Nation, who explained in their YouTube video how CBDistillery's oils have helped him managed pain and discomfort.
"I started taking it to see how it would help with my chronic back and knee pain," he shares. "I noticed about after 20 minutes that I had significant reduction in pain and inflammation in my lower back and my knee."
FAQs
Is hemp oil the same as CBD oil?
People sometimes get confused about hemp and CBD oils. Both of them are extracted from the cannabis plant. Hemp oil is from the seeds of the plant, while CBD oil is made from its flowers and leaves. Their main difference is that hemp contains no cannabidiol, while CBD oil is rich in it.
Is CBDistillery legit?
Yes, it's a legitimate company that is approved by the US Hemp Authority. Not only is it a legit company, but it's known to provide high-quality CBD products in the US.
Who owns CBDistillery?
CBD giant Balanced Health Botanicals owns multiple CBD-centric companies, including CBDistillery.
Where is CBDistillery located?
The brand holds its headquarters in Denver, Colorado.
Is CBDistillery available in the UK?
Yes, you can purchase CBDistillery in the UK via the brand's UK-based website. You can also buy the brand's products from CBD retailers, like Canna Juice.
Can I buy the CBDistillery gummies on Amazon?
There may be a few resellers listing the gummies on marketplaces like Amazon, but the CBDistillery website remains the main channel for buying them. To ensure that you buy authentic CBDistillery products, only buy from the official website.
How do I contact CBDistillery's customer support?
Where can I learn more about CBD oils?
In line with CBDistillery's mission to educate and inform people about the benefits of CBD, they put together a brand blog. Here, they share tidbits, guides, and fun facts about the use of CBD. They also upload easy recipes where you can infuse your CBD products, like drinks and simple dishes.
Is CBDistillery worth it?
CBDistillery is very much worth it if you're looking for alternative ways to manage pain and mental health issues. It has a wide plethora of CBD formats, from powders to oils to gummies, so you can try out CBD in whatever form you feel comfortable using.
It's also recommended if you just want to try out CBD for the first time and want to ensure you're getting your products from a high-quality, US Hemp Authority-approved source.