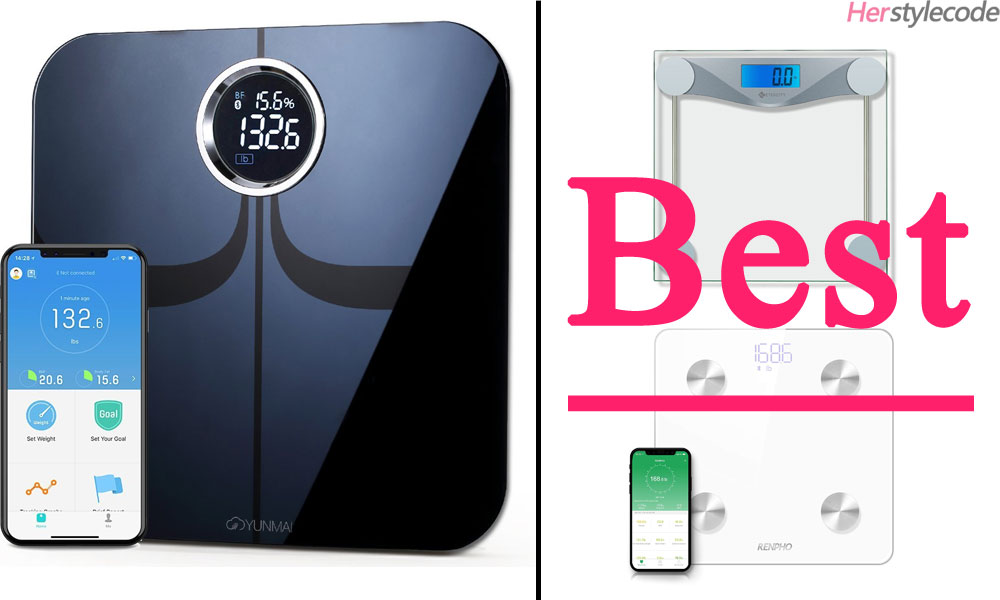 6 Most accurate scales for weight
There are few things in life that are more frustrating than an inaccurate bathroom scale.  When you weigh yourself in the morning, you don't want to have to spend the rest of your day worrying if the number on the scale was actually lower or higher than what you actually weigh. Monitoring your weight is stressful enough without wondering about whether or not your scale is really accurate. It can be extremely discouraging to find out your real weight is different than what a faulty scale in your bathroom has been telling you.
If there's one thing you should be able to trust, it's your bathroom scale. Knowing your real weight is extremely important for many people, especially when they are striving toward certain health or fitness goals. The six bathroom scales in this post are high-quality, durable, and accurate down to the ounce. They keep you updated on your exact weight every time you step on to help you keep track of weight loss progress or monitor your weight stability without second-guessing yourself or your scale.
6. Etekcity Digital Bathroom Scale
You don't have to worry about calibrating this scale. Its auto-calibration features allows it to calibrate itself precisely, so all you have to do is step on the scale and look at the number on the screen. There's no need to wait patiently for the number to appear. It shows up immediately after you step on the scale and is easy to read in any lighting on a large, backlit LCD screen.
Four high-precision sensors designed with the best modern technology from Germany guarantee that the number the scale displays will be within 0.2 pounds or less of your true weight every single time, so you can track your fitness progress closely. Anti-skid pads and thick tempered glass make sure that this scale safely supports weight up to 400 pounds while remaining stable even on hard, slick surfaces. Batteries are included, so you can start weighing immediately after purchase.
Pros:
• Accurately reads weights between 11 and 400 pounds
• Includes four high-precision sensors for guaranteed accuracy
• Provides immediate weight readings
• Auto-calibrates itself to make weighing yourself fast and easy
• Guarantees sturdiness with 6 mm thick tempered glass platform
Cons:
• Sometimes requires multiple attempts to accurately re-zero out the scale to 0.0 pounds
5. RENPHO Bluetooth Digital Bathroom Scale
Your weight is just the beginning with this bathroom scale. The fitness-oriented bathroom scale is capable of eleven different measurements, including: body weight, BMI, water percentage, body fat percentage, fat-free body weight, bone mass, muscle mass, protein, body age, basal metabolism, and skeletal muscle. High-precision sensors and four sensitive electrodes make all of these measurements with extreme accuracy.
The data that this scale tracks automatically downloads to a linked RENPHO app on your smartphone or other smart device. You can keep close track of your fitness progress by monitoring all eleven measurements the scale makes no matter where you are. Plus, the RENPHO app syncs with many other popular fitness apps–including Apple Health, Google Fit, and Fitbit–to borrow and share your data from these apps as well to help you keep an even closer eye on your progress.
Pros:
• Tracks measurements through smart RENPHO app that syncs effortlessly with other popular fitness apps
• Offers data on eleven different essential measurements
• Features four sensitive electrodes and high-precision sensors to ensure accurate weight measurements
• Made from 5 mm thick tempered glass to support a high weight capacity
• Suitable for measuring children and adults ages 10 to 80 years old
Cons:
• Only tracks multiple users' measurements through the RENPHO app on one device, not multiple devices
4. Greater Goods Digital Bathroom Scale
<
Weighing yourself is a fast and simple task with this minimalist bathroom scale. It automatically calibrates itself to immediately display your weight as soon as you step on it. It safely supports up to 400 pounds and can accurately measure any object that weighs between 11 and 400 pounds with a slim error range of just 0.2 pounds.
This scale won't be an eyesore in your bathroom. Its minimalist design blends in effortlessly to any room without clashing with its color scheme and decor. It is sleek, thin, and unobtrusive, so it fits easily wherever you have a very small amount of space. Plus, it features non-slip grip pads on the bottom, so it will stay in place wherever you put it. A clear, backlit LCD screen at the top of the scale shows large numbers that are very easy to read in a light or dark room. It shows only the numbers you need to see, so there is no room to get confused when reading this scale.
Pros:
• Safely supports up to 400 pounds of weight at one time
• Blends into any color scheme and decor with a simple, minimalistic design
• Extra-large LCD display makes numbers on screen clear and easy to read
• Automatically calibrates itself for quick and easy weighing
Cons:
• Shows the previous reading for a new weight if that weight is within 0.5 pounds of the previous weight
3. Etekcity Digital Glass Bathroom Scale with Body Tape Measure
This bathroom scale weighs you quickly and accurately. Its readings are always within 0.2 pounds of your true weight. You can see your weight as a clear number on an easy-to-read LCD screen as soon as you step on the scale, thanks to its auto-calibration and ultra-quick measurement capabilities. A low-battery indicator tells you when it's time to change the batteries before low power reduces the accuracy of the scale's readings. The batteries last a long time, though, especially because of the scale's auto on-off feature.
If you weigh within the range of 11 to 400 pounds, you never need to worry about confidently stepping onto this scale. It is built to last and ultra-durable, with an 8 mm thick tempered glass platform that won't sag or break. Its four stability suspension pads add more resilience and prevent the scale from slipping and sliding on hard, smooth surfaces. If you do accidentally put too much weight on the scale, its built-in overload indicator lets you know that it's not safe to measure that amount of weight at one time.
Pros:
• Auto-calibrates to display your weight immediately
• Measures accurately within 0.2 pounds of your true weight
• Offers strong, lasting stability with its 8 mm thick tempered glass platform
• Features stability suspension for added durability
• Turns on and off automatically to preserve battery power and save energy
Cons:
• Sometimes requires manual calibration for accurate results after resetting the scale or changing its batteries
2. EatSmart Precision Digital Bathroom Scale
You don't have to tap this scale to calibrate it before weighing yourself. Just step on to get an instant reading. The scale's readings are accurate with an error range of only 0.2 pounds thanks to its four high-precision sensors. Your weight shows up immediately as a number on the scale's large, backlit LCD display screen that is super easy to read.
The scale is made from 8 mm thick tempered glass that supports up to 400 pounds. Its non-slip platform prevents it from sliding out of place on hard, smooth surfaces. It is super easy to use and blends into any room with its modern, minimalist design.
Pros:
• Displays accurate reading instantly
• Supports up to 400 pounds at a time
• Offers maximum stability with 8 mm thick tempered glass
Cons:
• Defaults to its previous reading if a new weight measures within 0.5 pounds of its previous reading
1. Yunmai Body Fat Scale
Follow your fitness progress in ten different ways with this bathroom scale that tracks ten different body measurements, including: body weight, body fat, BMI, bone mass, hydration, muscle rate, visceral fat, BMR, protein, and body age. The scale's full-surface sensor tracks all of these measurements through its connected Yunmai app where you can access it anytime, anywhere. Get all of your fitness data in one place by syncing the Yunmai app to the other fitness apps you use. It is compatible with popular apps like Apple Health and FitBit.
The simple, streamlined design of this scale helps it blend into its surroundings no matter where you put it. It is very unobtrusive, with a concealed easy-to-read LCD display, ITO coating, and a sleek glass surface. Its maximum weight capacity is approximately 400 pounds.
Pros:
• Tracks ten different body measurements
• Links with Yunmai app that syncs with other popular fitness apps
• Measures accurately with its full-surface sensor
• Supports up to 400 pounds at a time
• Looks natural with a concealed LCD display and ITO coating
Cons:
• Display graphs in the connected app can be unclear
• Measures weight only for kids and teens
When you step on your bathroom scale, whether or not it's lying to you shouldn't be a thought that has to cross your mind.  Start trusting your scale instead of doubting it; check out these six bathroom scales that promise to always tell you the truth.