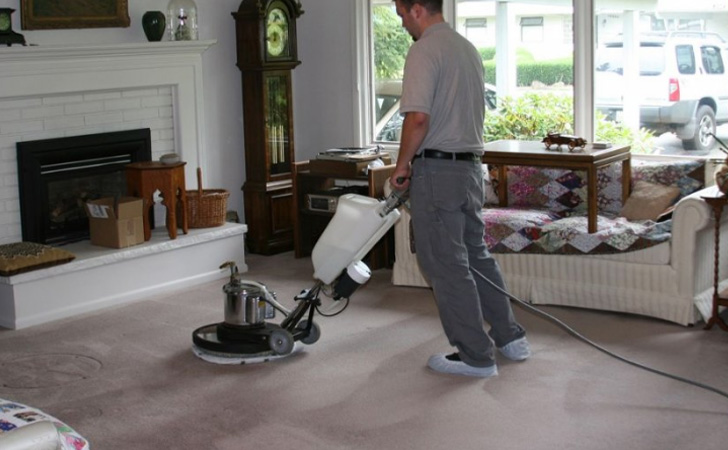 No matter how much you try to keep it clean, carpet gets dirty over time. After years of foot traffic, especially if some of that foot traffic comes from pets and children, your carpet is bound to develop a grungy, dingy look along with a few inevitable stains. Fortunately, carpet can be cleaned. If you're in the market for a new carpet cleaner to get some of the tough dirt and stains out of your carpet, keep reading to learn more about the top ten best carpet cleaners available.
10. Resolve Carpet Cleaner with Triple Oxi Action Advanced Carpet Stain Remover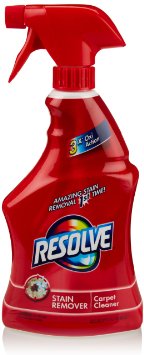 One of the most frustrating things about spot cleaning your carpet is that stains that are buried deep within the fibers of your carpet keep rising up to the surface again even after you've cleaned them up multiple times. This carpet cleaner from Resolve solves this problem by penetrating deep into the fibers of your carpet to make sure that stains never reappear after you clean them once.
The powerful blend of active cleaning ingredients within this carpet cleaner work to break up tough stains that are too stubborn to be destroyed by other common cleaning solutions. Along with removing stains, this spot cleaner also neutralizes unpleasant odors to leave your carpet smelling as well as looking clean.
9. 

Hoover CLEANPLUS 2X 64oz Carpet Cleaner and Deodorizer

This carpet cleaner from Hoover is equipped with double power to allow you to use less product while cleaning up even the most stubborn dirt and stains from your carpet. It is designed specifically for use on carpets, but it is also a multi-purpose product that can be used on area rugs, upholstery, car interiors, and more.
If you have children and pets in your home and are worried about using harsh chemicals on your carpet, there's no need to worry with this gentle carpet cleaner. It is one hundred percent biodegradable and is completely non-toxic in order to prevent harming the environment or the pets and children in your family.
8. 

Resolve Easy Clean Pro Carpet Shampooer System with Brush Gadget and Foam Carpet Cleaner Spray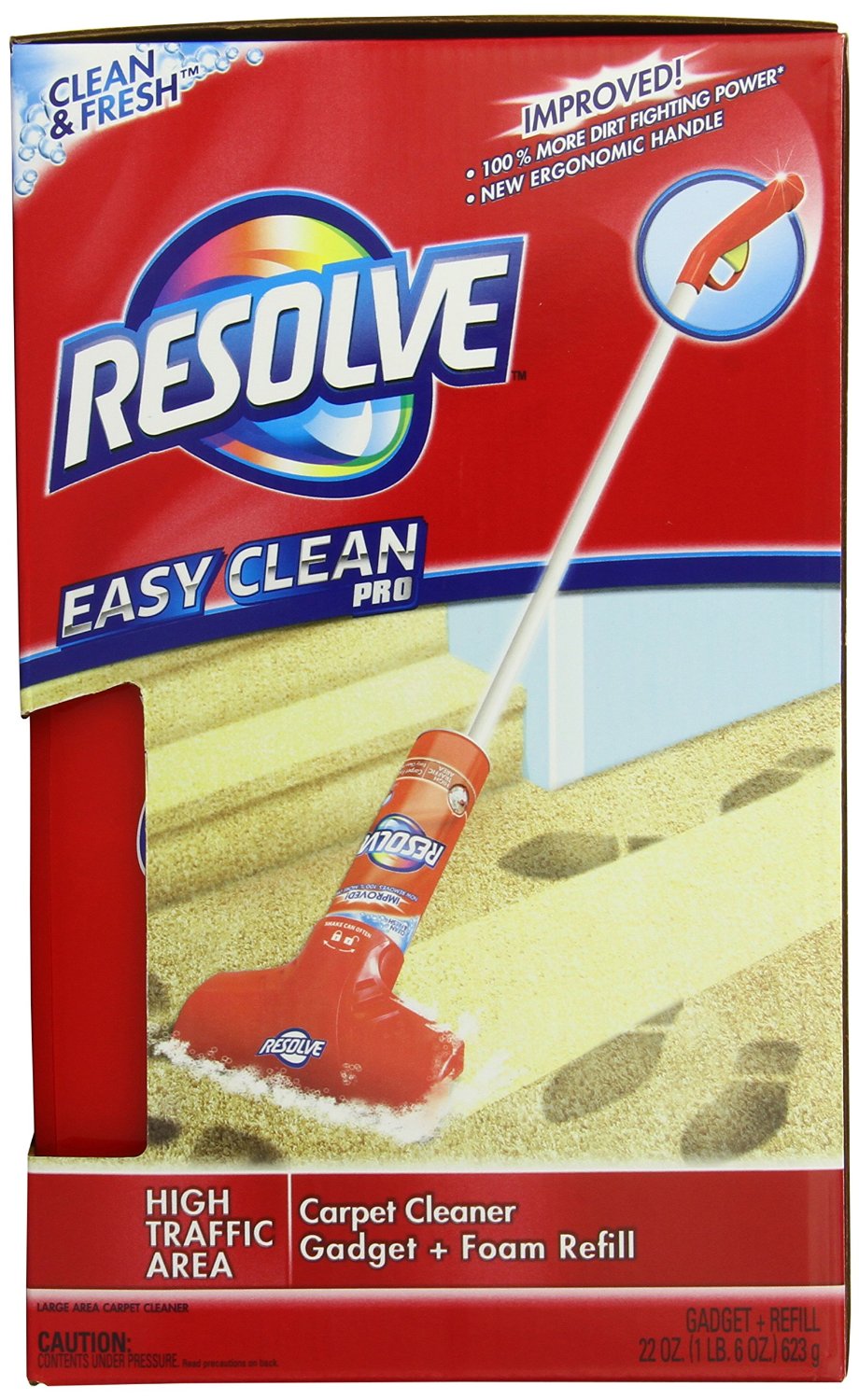 This carpet cleaning system from Resolve provides professional-grade carpet cleaning without the expense. It is extremely easy to use and deep cleans your carpet with minimal effort on your part.
Equipped with extreme dirt-fighting power, this carpet cleaner penetrates deep into the fibers of your carpet to dig out tough stains and eliminate them once and for all. It even features an ergonomic handle design that is easy to grip for added comfort during use.
7. 

Hoover 2X PetPlus Pet Stain & Odor Remover 32 oz

Although we love our pets, they can also be the bane of our existence when it comes to carpet messes. Pets are one of the top causes of nasty, unpleasant, smelly carpet stains that are extremely tough to get out.
This carpet cleaner and deodorizer from Hoover is designed specifically to rid your carpet of pet stains quickly and permanently. It deep cleans your carpet and penetrates deeply into its fibers as it cleans to ensure that the stain and the odor never return. Plus, this cleaner includes a fresh Cotton Breeze scent that replaces nasty pet odor with a light, pleasant fragrance.
6. 

BISSELL PowerLifter PowerBrush Upright Deep Cleaner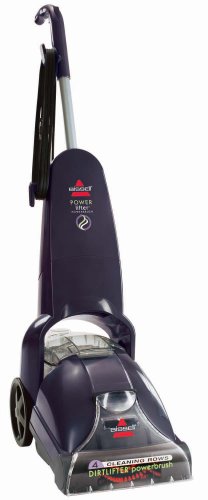 This deluxe carpet cleaner features four rows of rotating power brushes that lift dirt and stains out of your carpet effortlessly. It is lightweight and easy to use and requires no scrubbing to deep clean your carpet.
Featuring hot water and an effective, high-powered carpet cleaning formula, this carpet cleaner device works better than a vacuum and spot cleaning to deeply penetrate the fibers of your carpet and remove grime, dirt, and stains without a struggle. It also features a removable nozzle, lint screen, and built-in measuring cup to add convenience to your carpet cleaning process.
5. Hoover Max Extract Dual V All Terrain Carpet Washer

Equipped with one hundred twenty Volts of power and a twelve amp motor, this effective carpet cleaner quickly and efficiently deep cleans your carpet at a professional level without the expense of hiring professional carpet cleaning services.
The carpet cleaner gently suctions your carpet like a vacuum as it cleans in order to lift up heavy, stubborn stains from the base of the fibers and drag them to the surface for easy and permanent removal. It features innovative and effective SpinScrub brushes, heated cleaning, and automatic detergent mixing that eliminates the need for scrubbing your carpet and lets you easily achieve deep-cleaned carpet with less effort and expense.
4. Folex Carpet Spot Remover

Folex is an extremely beloved, timeless carpet spot cleaner. It is extremely powerful, yet gentle, and can remove food and drink stains, pet stains, and a myriad of other stains and odors effortlessly.
To use this carpet spot cleaner, simply spritz it onto the affected area of your carpet and scrub it around gently with a rag to distribute it evenly. Then, let it sit covered by a rag for a few minutes. When you come back, the stain and dirt will easily lift up from your carpet, leaving it looking as fresh, white, and clean as ever.
3. 

Bissell SpotClean Professional Portable Carpet Cleaner

This lightweight, compact carpet cleaner is both portable and effective. It can effortlessly eliminate stubborn spots and stains from your carpet without requiring severe manual labor on your part.
Featuring a stair tool, a tough stain tool, and a professional carpet cleaning formula, this carpet cleaner device is equipped with everything you need to deep clean the carpet all over your house to leave it looking and feeling fresh and sparkling clean. It even includes a flexible hose and a long-reach power cord to allow you to clean in hard to reach places that would otherwise be neglected.
2. 

Hoover SteamVac Carpet Cleaner with Clean Surge

This carpet cleaner from Hoover deep cleans your carpet at a professional level using only a gentle formula of hot tap water and carpet solution. It is equipped with a twelve amp motor that can clean carpet, upholstery, or even bare floors effortlessly with little effort on your part.
Featuring five individual spinning brushes, this carpet cleaner intensely scrubs your carpet to remove even the toughest and most stubborn dirt and stains from every fiber. It also features special CleanSurge technology that provides additional bursts of cleaning solution when you run into stubborn stains throughout your cleaning process.
1. Hoover Carpet Basics Power Scrub Deluxe Carpet Cleaner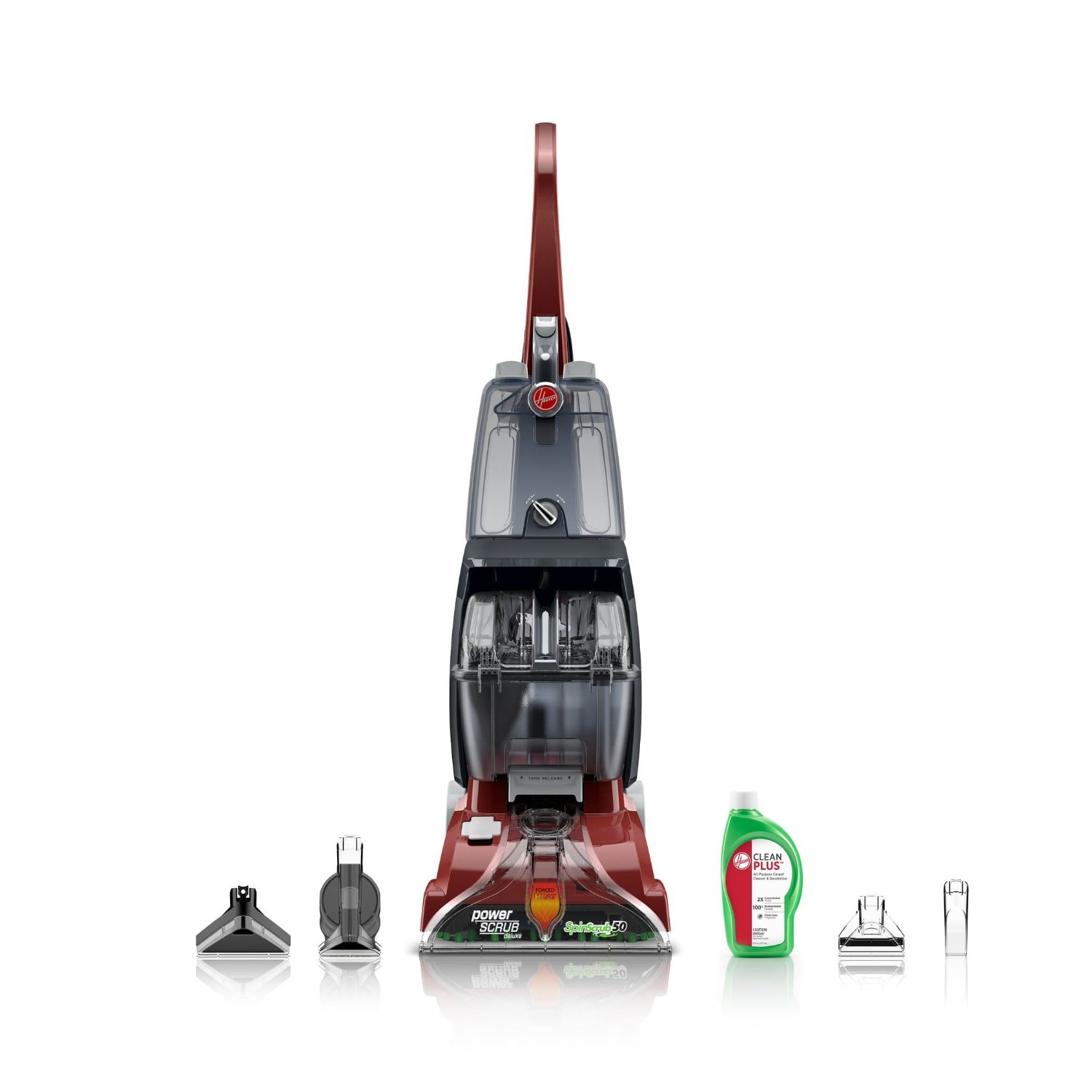 Equipped with a one hundred twenty Volt and ten amp motor, this carpet cleaner from Hoover is high-powered and extremely efficient. It is very lightweight for easy portability and is simple to use, fill, and clean with a special Smart Tank that features a quick pour spout and open design for easy cleaning, filling, and emptying.
Featuring innovative SpinScrub technology, this carpet cleaner cleans your carpet in three hundred sixty degrees. It includes multiple brushes that rotate and spin over your carpet to deeply penetrate its fibers and lift up and eliminate the most stubborn and toughest spots and stains effortlessly.
Carpet cleaner is a necessary tool to have in your collection of cleaning supplies. A high-quality carpet cleaner can revitalize your carpet and help it retain its original, brand-new finish. Use the list in this post to learn about some of the best carpet cleaners and find one that works perfectly for your carpet and home.