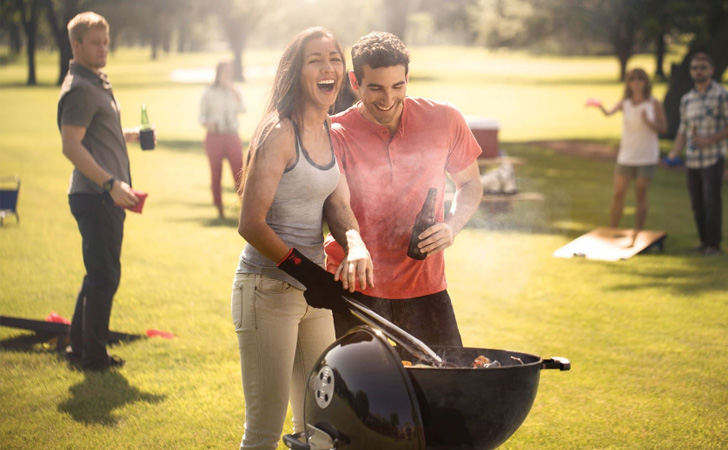 There are multiple types of charcoal grills on the market with multiple unique features. We have decided to focus on charcoal grills as they are a favorite around the world.Countless, people enjoy cooking on charcoal grills because of the smoky flavor that it adds to your meal. Although, a gas grill may be easier to use and purchase it does not give you that old fashion barbecue flavor and experience we all know and love.
However, although there are numerous charcoal grills on the market not all of them come with the same features. Some charcoal grills come with a smoke box on the side to give you the option to grill or smoke your meat of choice and others come with a charcoal and wood chip firebox. With so many options on the market, we wanted to put together a list that will allow you to find the perfect charcoal for you and your needs here are 10 of the very best. Read the following charcoal grills reviews to buy your favorite one, and most of them are available at amazon and walmart.
10.

Dyna-Glo DGN576DNC-D Charcoal Grill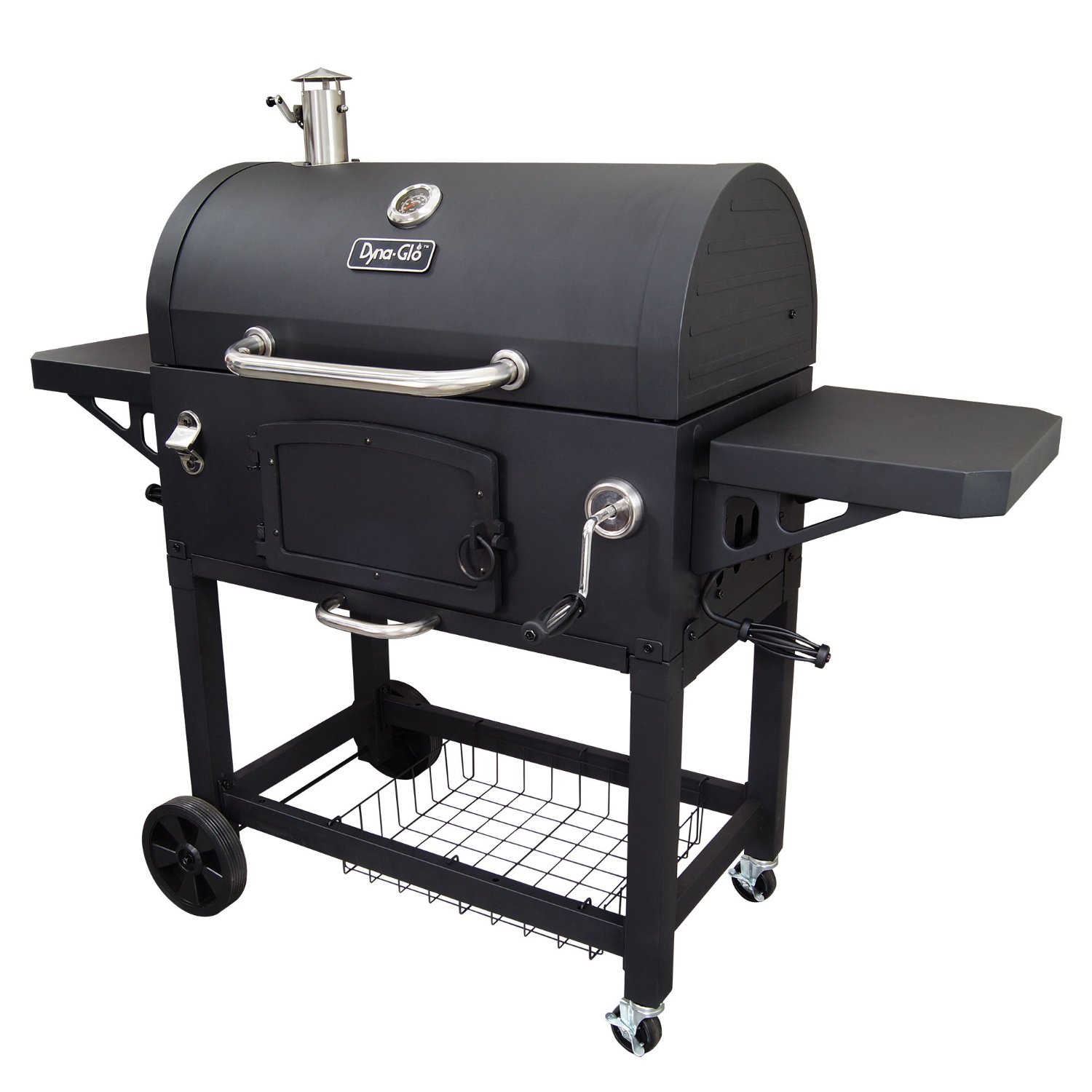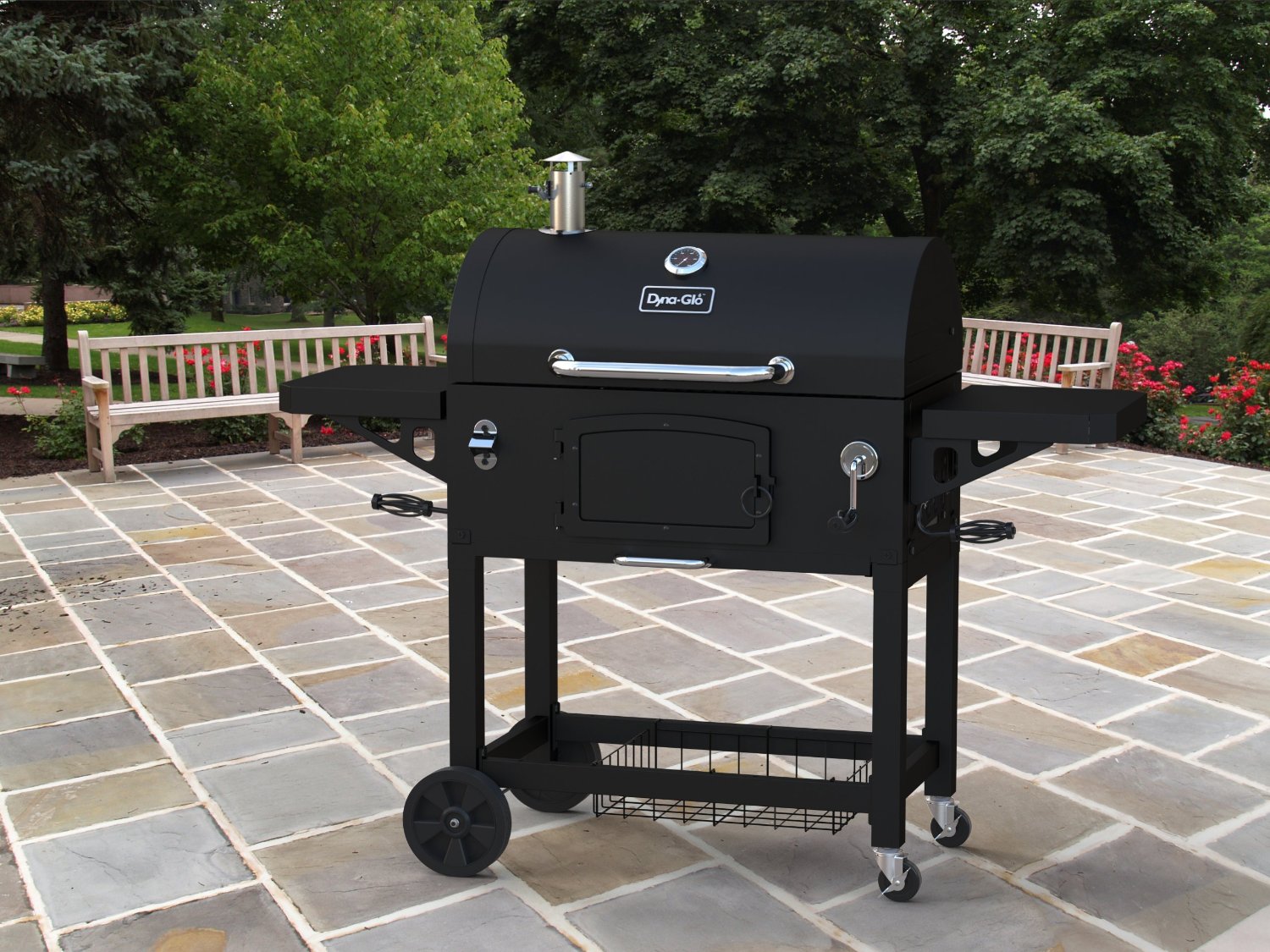 People that have never used a charcoal grill always worry about being able to adjust the temperature of their meat. Which is among the main reasons numerous people are actually scared of trying a charcoal grill. However, with grill that is no longer a problem as you are able to adjust the temperature of this grill with its temperature adjusting tray. The tray which your charcoal lays on can be adjusted with the simplicity of a crank.
You can move it higher or lower according to how you want to cook your meat. It also comes with a built-in thermometer so you can keep track of the temperature your meat is being cooked in. Removable large capacity pan collects ashes and grease for easy cleaning. The surface of your grill is porcelain enamel which means it is easy to wipe clean. And will cook your meat to perfect keeping all the juices inside of it so you never lose flavor.
9.

Dyna-Glo DGN576SNC-D Dual Zone Charcoal Grill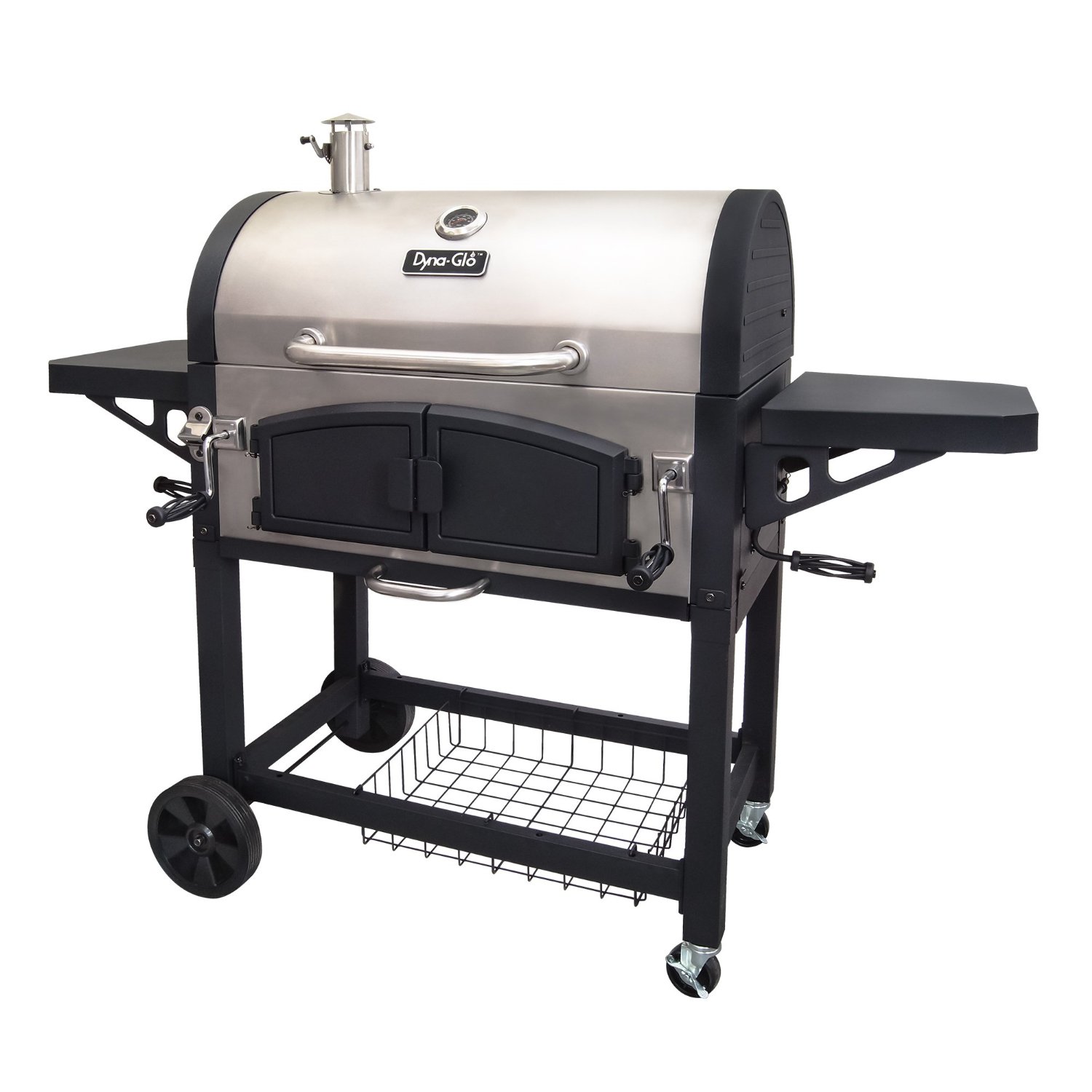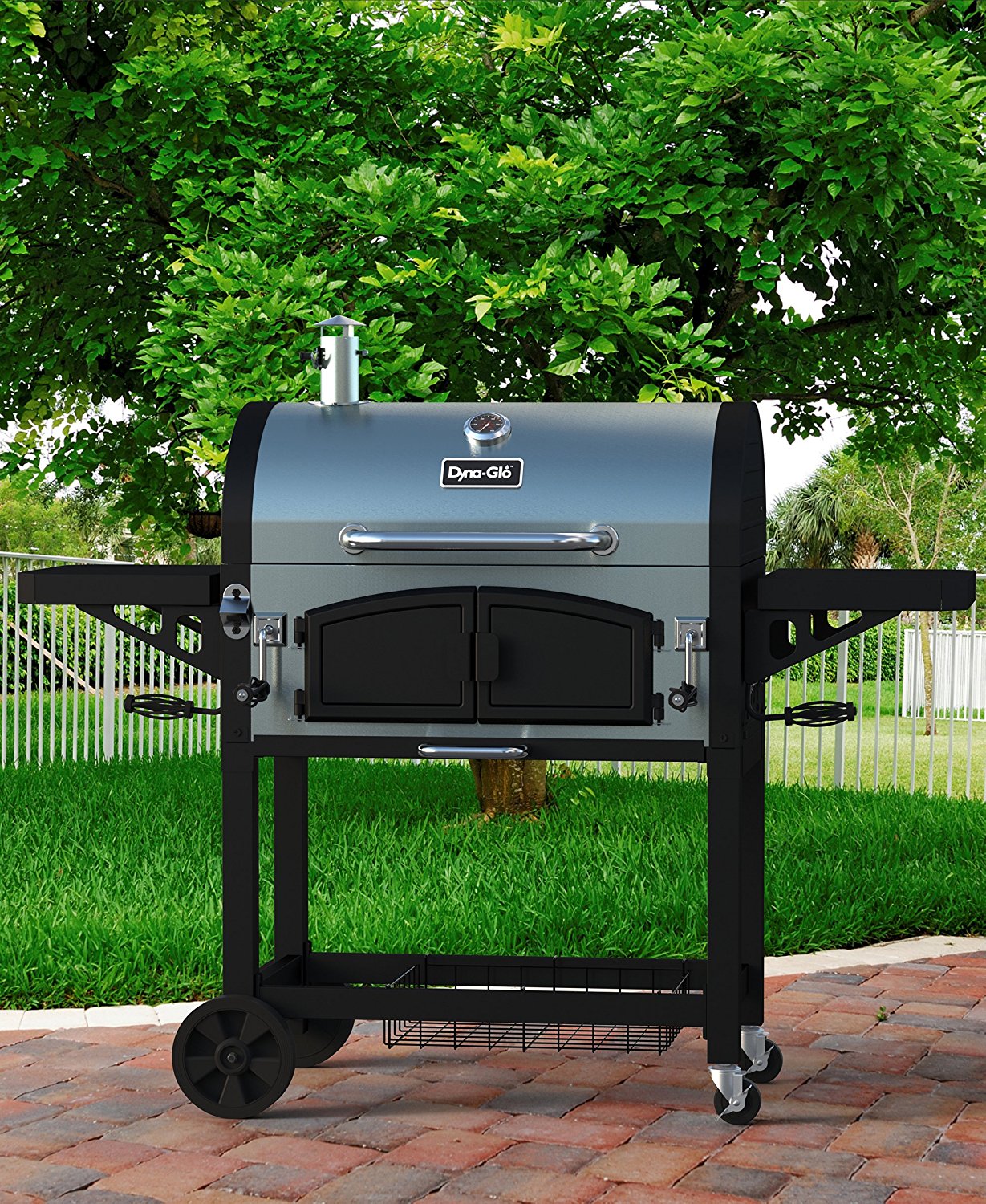 One of the main reasons people enjoy grilling is because they enjoy entertaining family and friends in their home. However, many times when you are entertaining guests in your home you are dealing with people they enjoy their meat cooked in different ways such as well done, medium rare or semi well done. This can be a bit of a hassle as some people may be forced to wait for their food. With this grill that is no longer a worry as there are two separate adjustable charcoal trays.
The trays are separated by a steel firebox divider that gives you the ultimate temperature control capability.  This steel firebox seperater can be removed to give your entire grill one solid temperature or use to give your grill two different temperatures at the same time. The porcelain enamel surface makes it easier to clean and it helps maintain the juices inside of your meat.
8.

Char-Broil 800 Series Charcoal Grill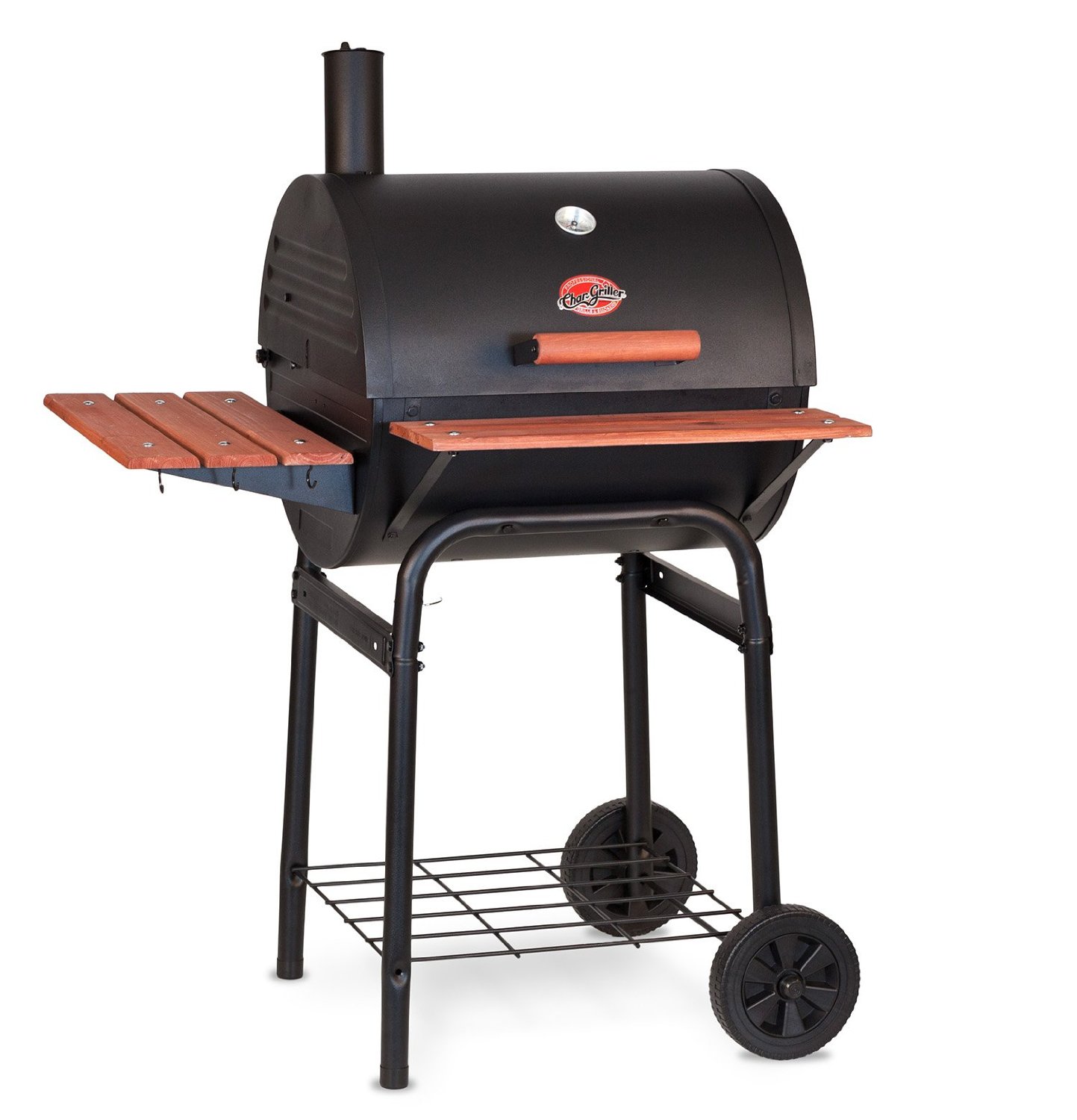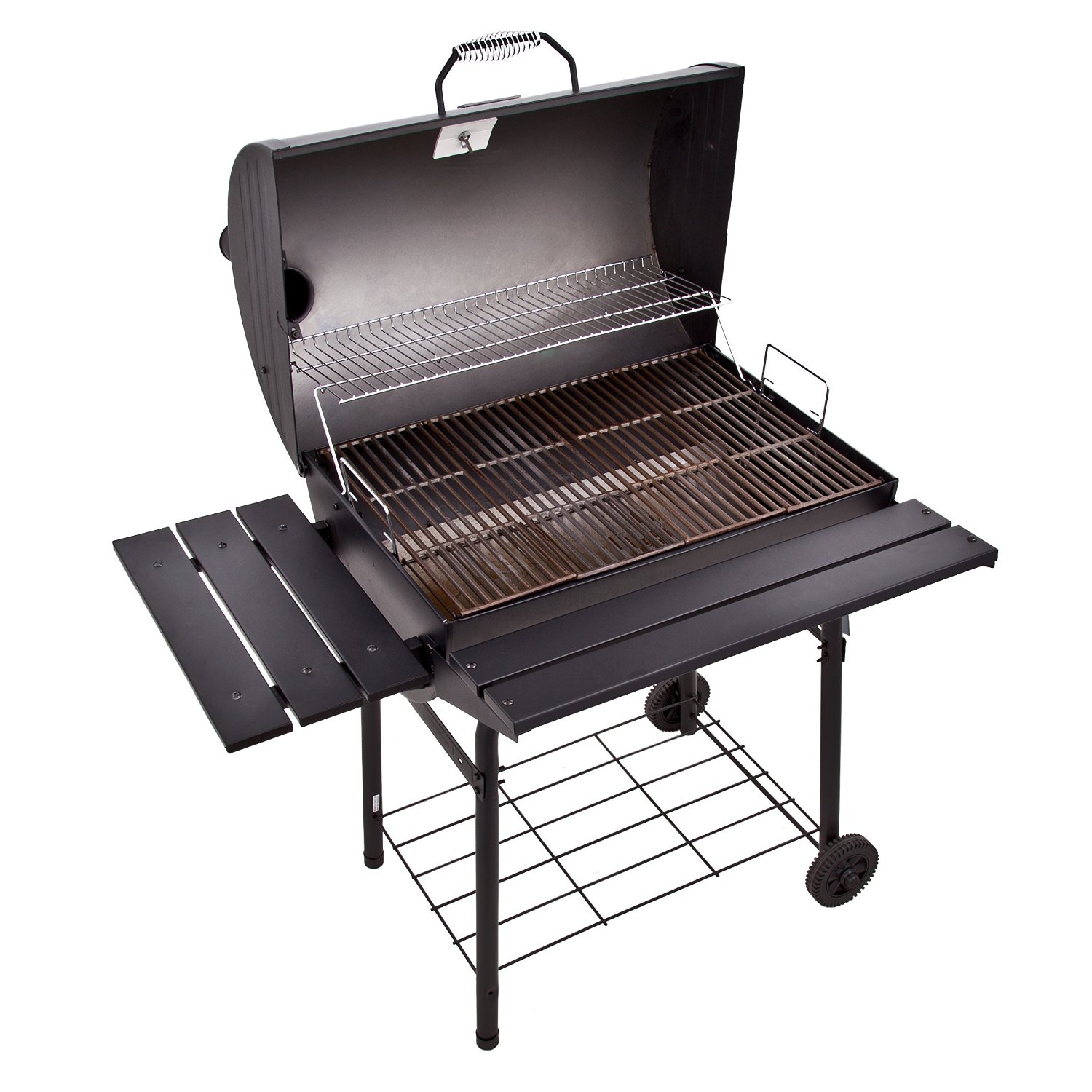 One of the main concerns with grills is having a place to put the meat once it is cooked. This grill solves that problem for you, as it has a side table so you can place a tray or two. You can even place a cutting board and continue cutting any food you would want to grill. This charcoal grill offers a large enough surface that you are able to cook up to 20 hamburgers at once.
This will come in handy when you are trying to feed a large crowd. Nobody will be forced to wait in line in order to eat. Depending upon the amount of charcoal you place inside of this grill is how quickly your food will cook. You are even able to slow cook your favorite dish right on this grill.
7.

Char-Griller 1224 Charcoal Grill with Side Fire Box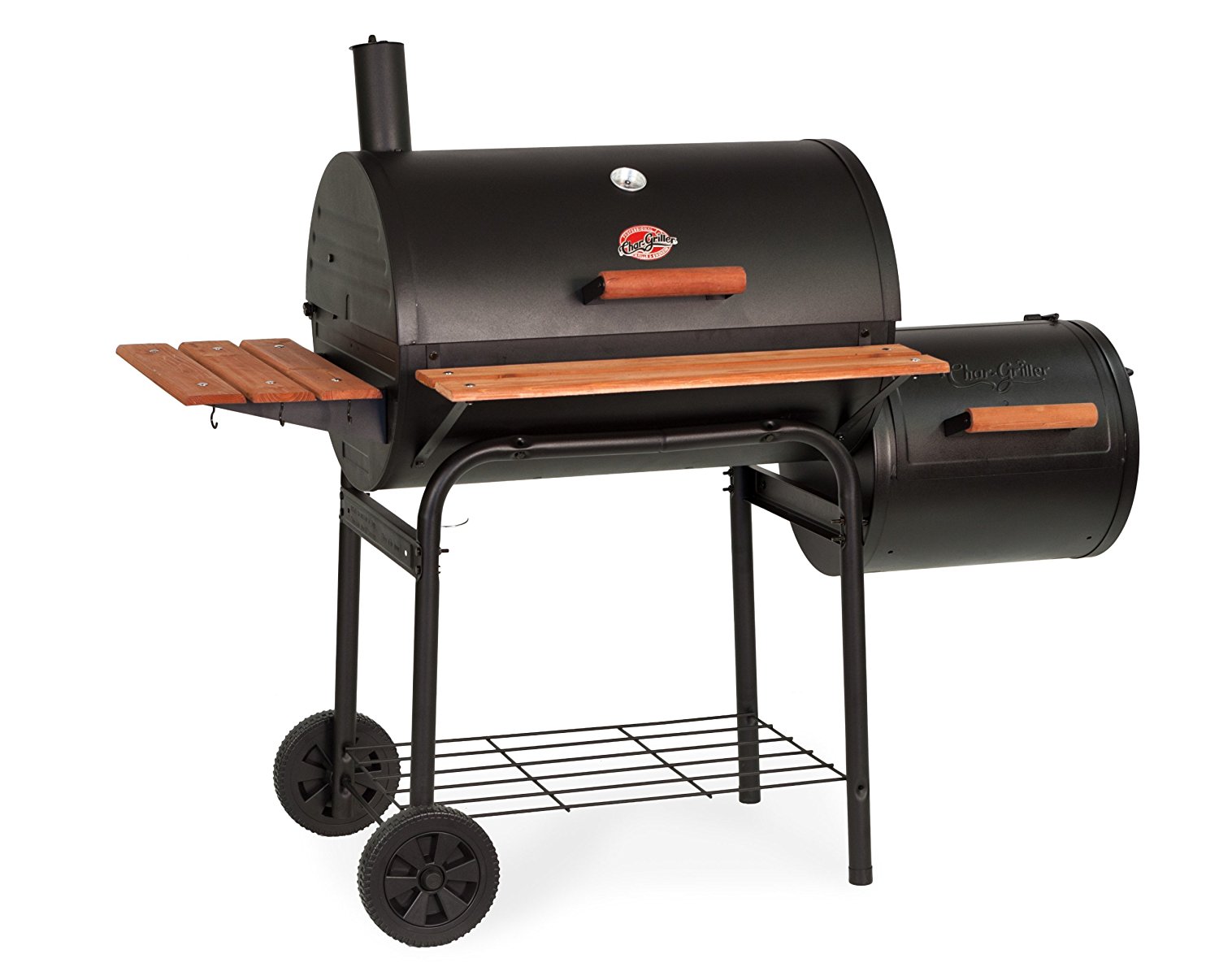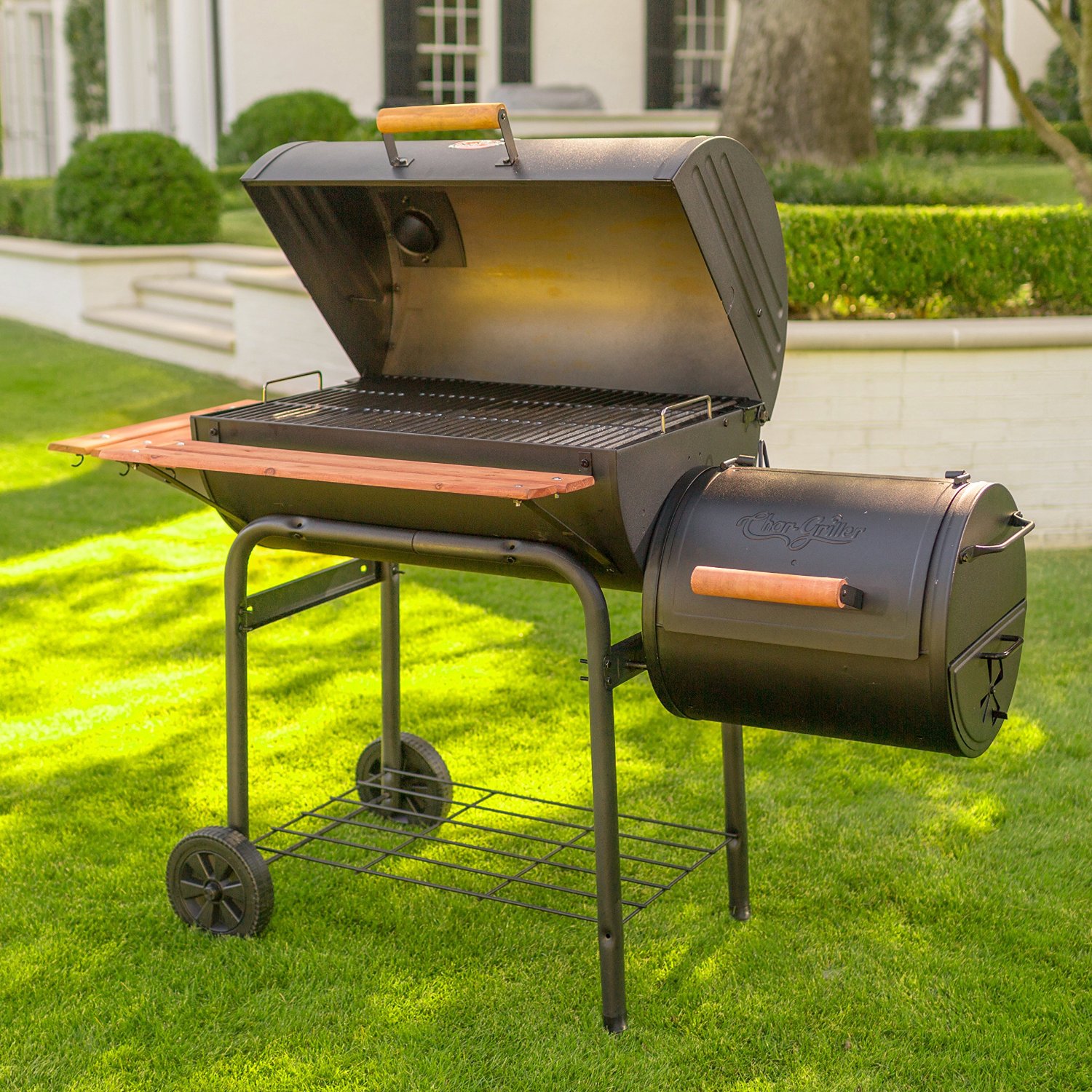 Everyone loves a good Texas barbecue. Unfortunately, not all of us live in Texas and have access to Texas barbecue as often as we would like. However, with this grill you will be able to have a little bit of Texas right at home with its side fire box. The fire box gives an extra smokiness to your food. You can add flavored wood chips in the firebox to alter the taste of your food. In the fire box you can also smoke your favorite kind of meat for hours if you decide to do so.
This charcoal grill gives you the option of monitoring the temperature of the meat you cook with its side levers. The closer the meat is to the charcoal the higher the heat the further the meat is from the charcoal the lower the heat. It is also easy to clean, with its easy dump ash pan so there is essentially no mess.
6.

Char-Griller 2123 Wrangler Charcoal Grill and Smoker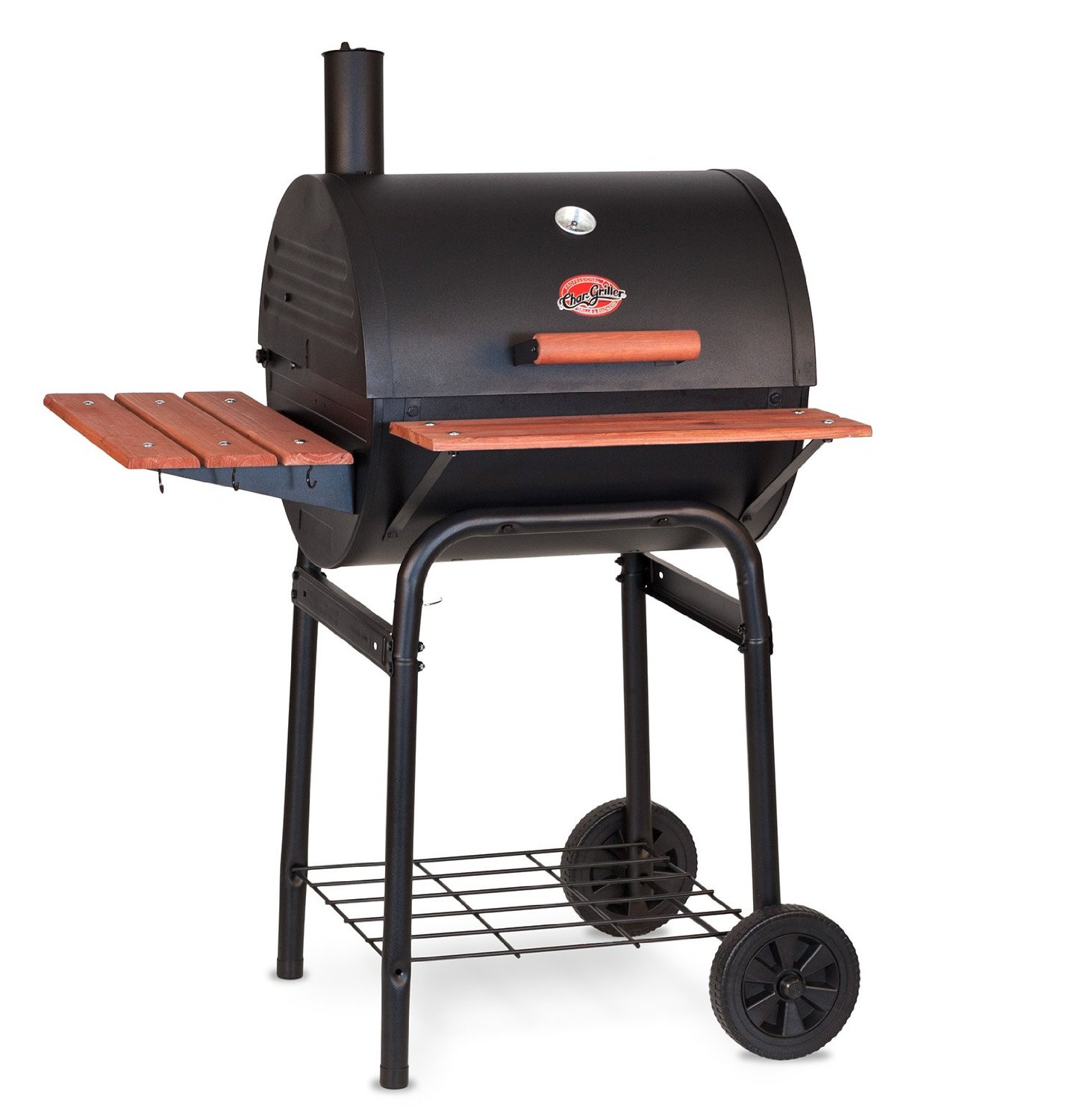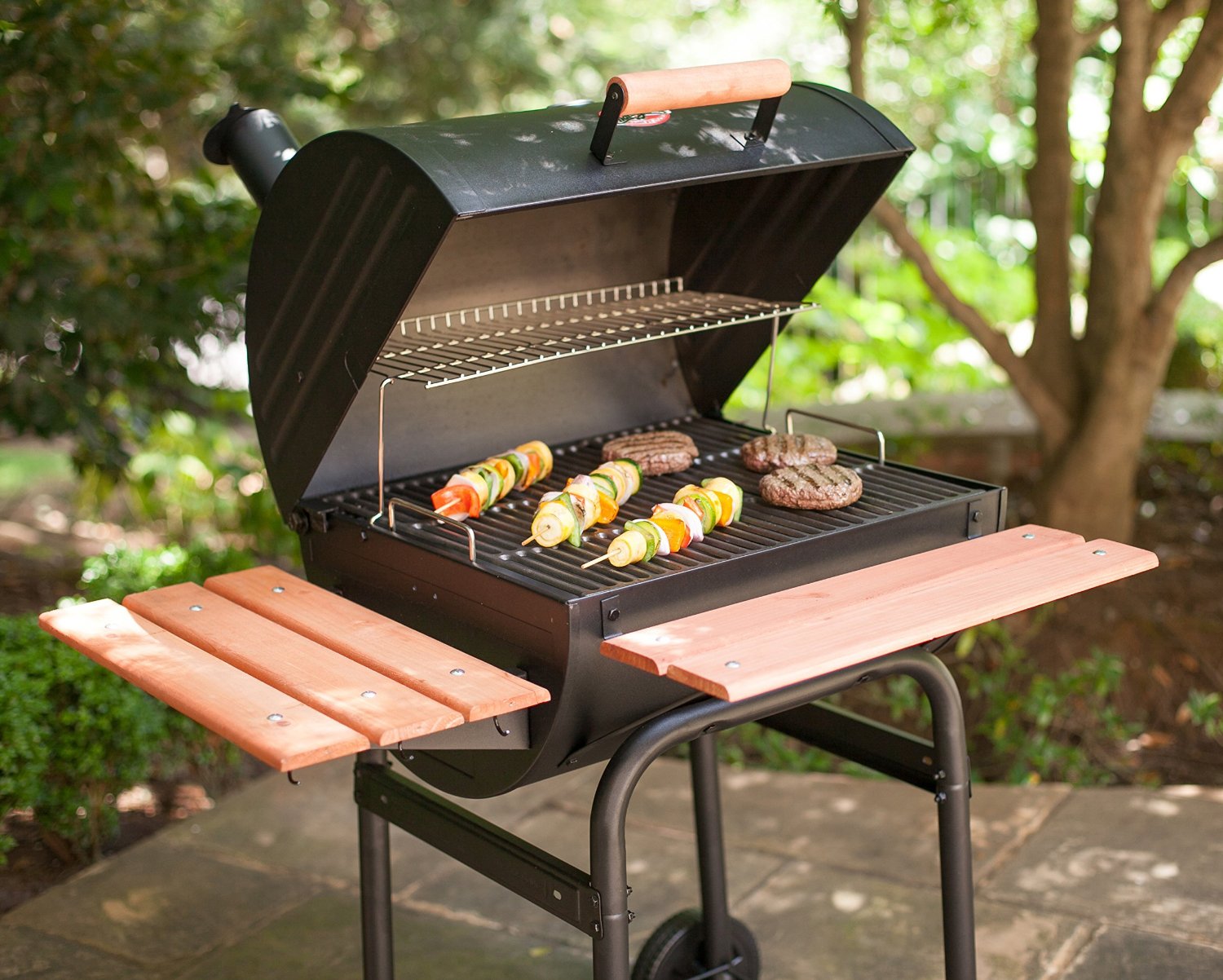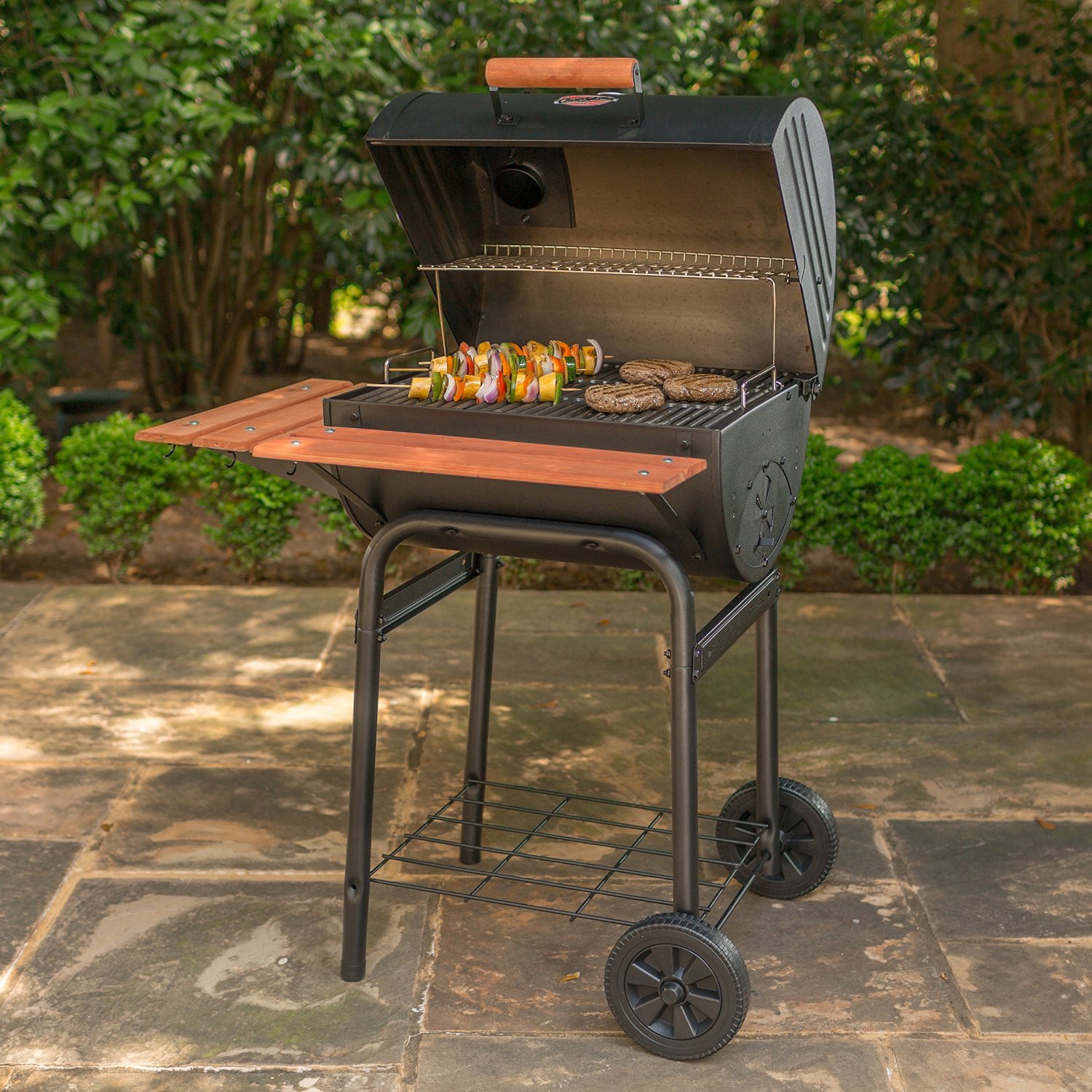 Simple and easy to use is the best way to describe this charcoal grill. It is not only a charcoal grill it is also a smoker. You can smoke your meat for an even more smokey flavor to it. With this grill, you are able to store all of your essentials right on it. Items such as charcoal, lighter fluid and matches can be stored and the two bottom shelves. Meanwhile, the side and front shelves can be used to have all of your grilling utensils right on hand. Or even to finish cutting up some food items you need to cut.
This grill is large enough that you are able to cook an entire bird on it. It also has adjustable temperature capacity so you can adjust how much heat is used while you cook your favorite meal. Long gone are the days when you can to use your hands to remove the charcoal once it is cooled and ready to be removed. You can now simply use the dump tray that comes with this grill to easily and quickly remove it.
5.

Weber 441001 Kettle Charcoal Grill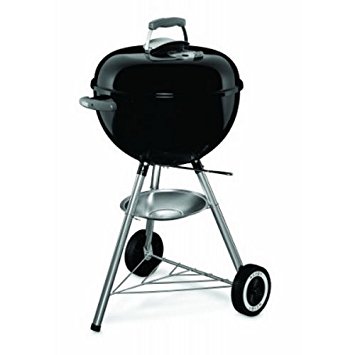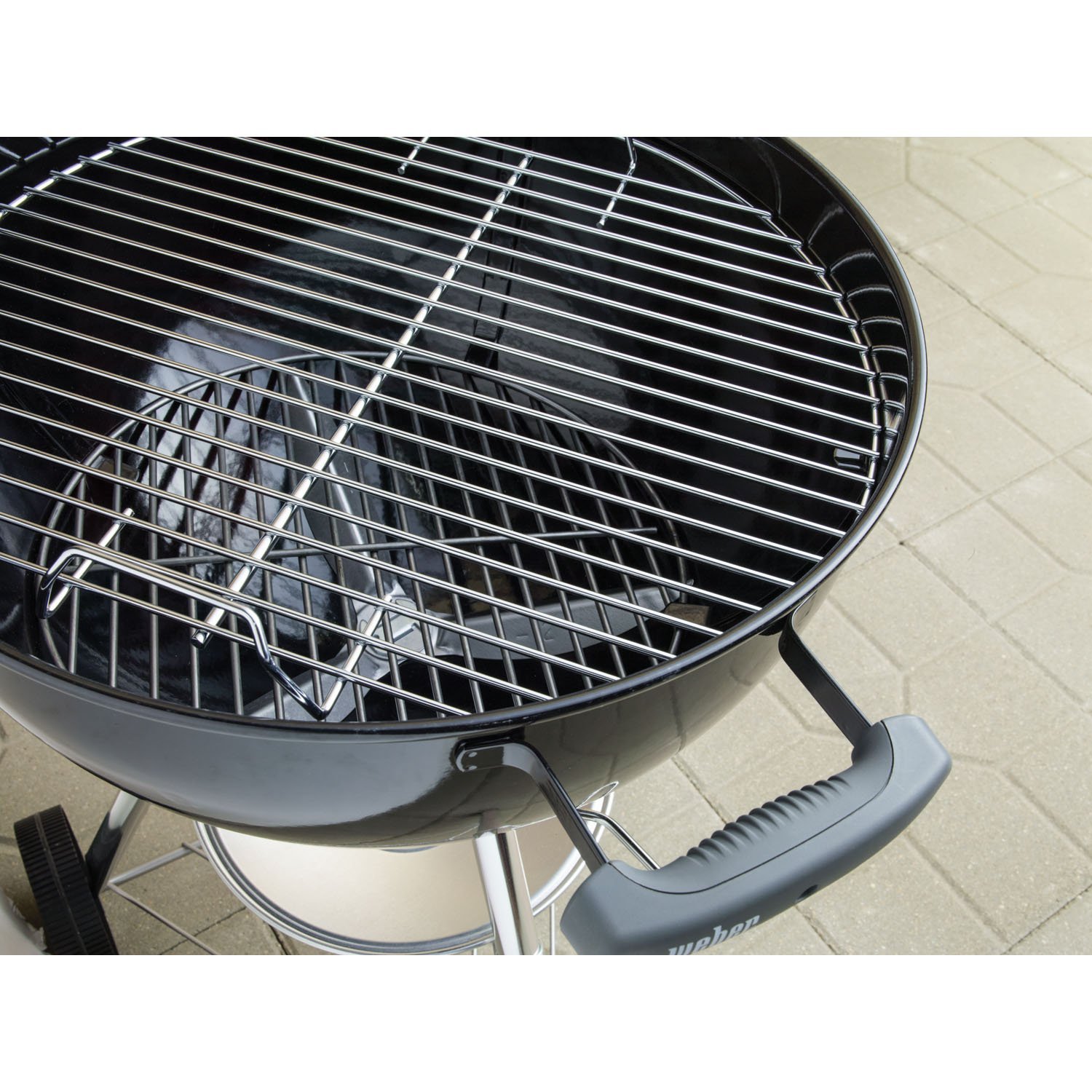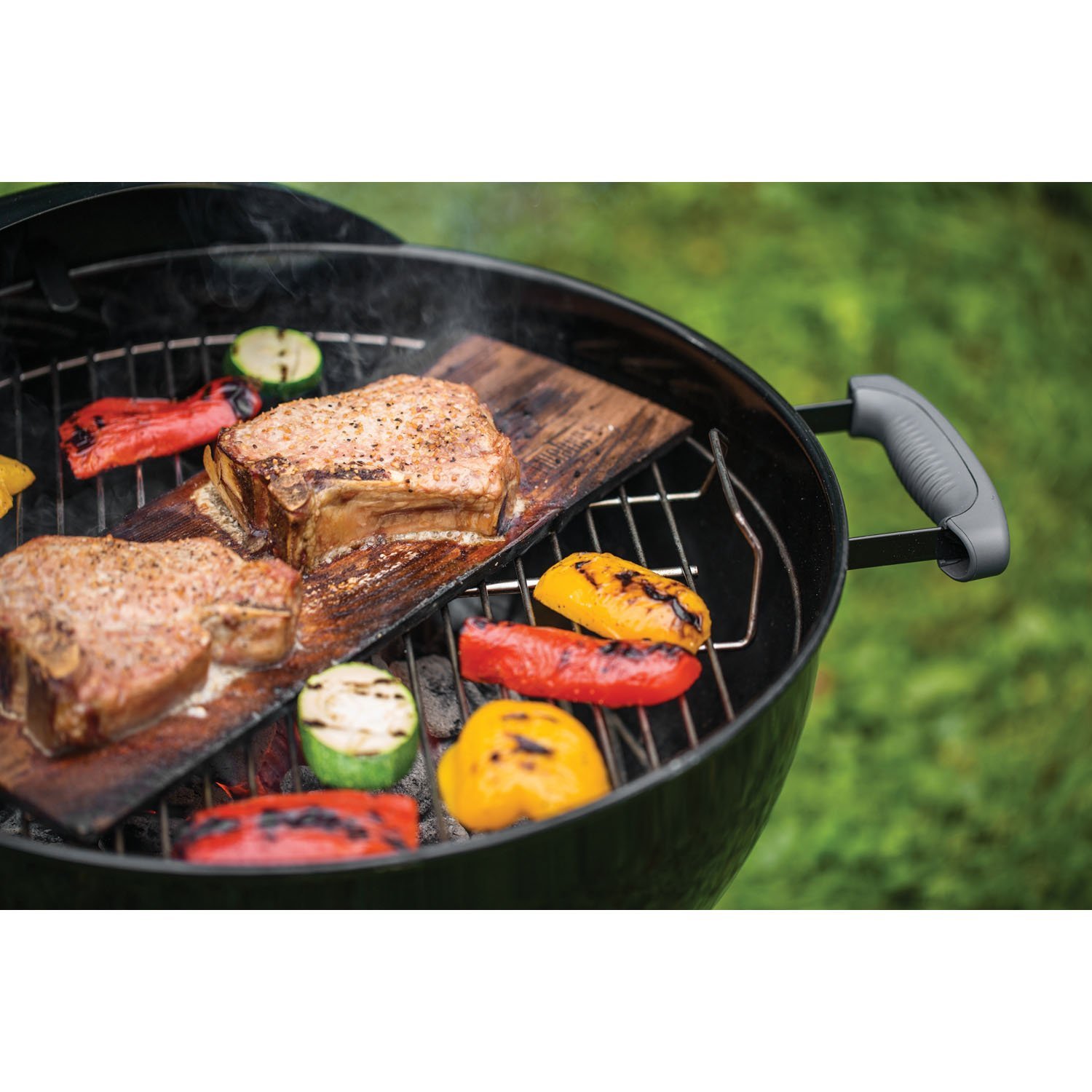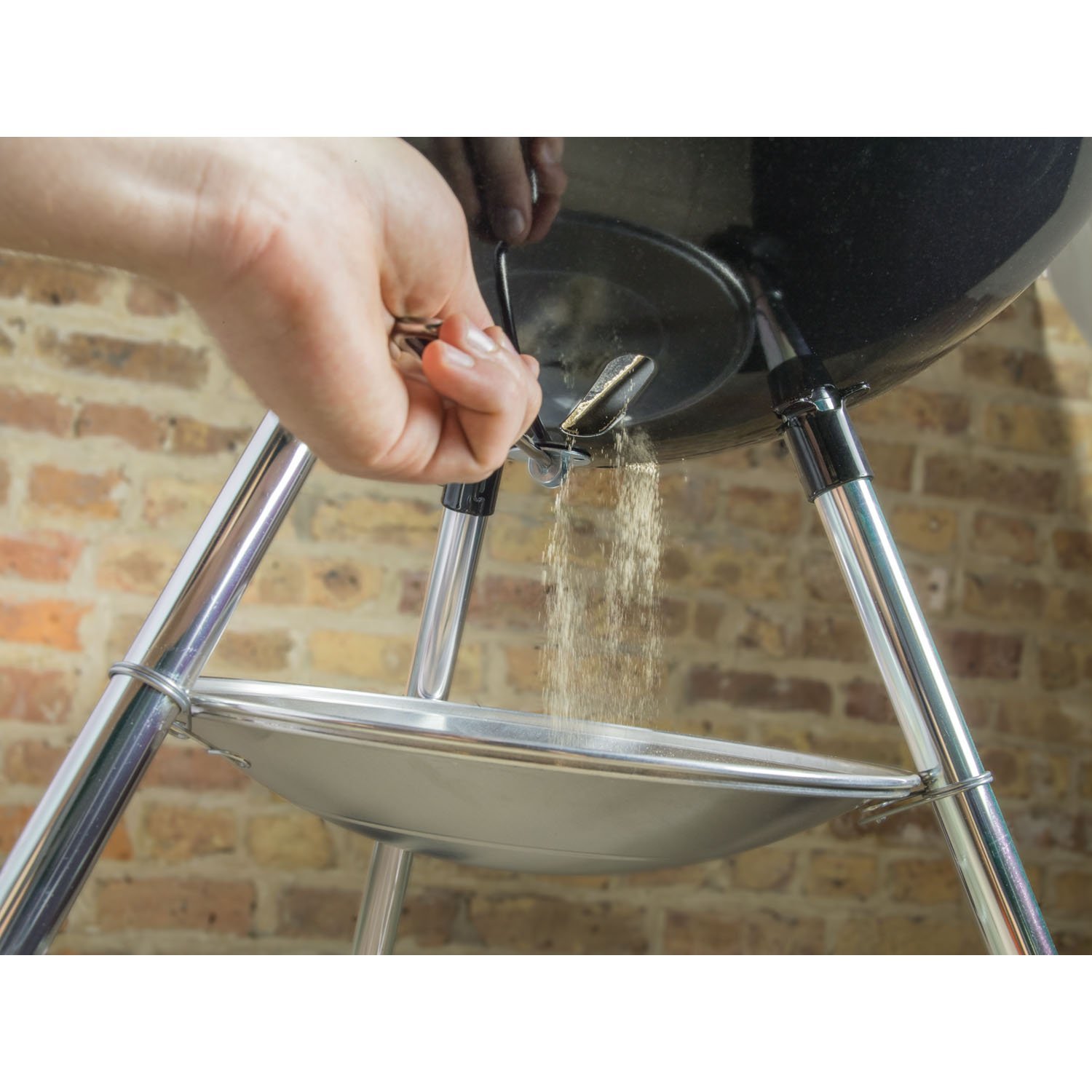 The beauty of this charcoal grill is its one touch cleaning system. It comes with a bottom bowl that has three blades as you move the handle the blades begin crushing the charcoal into smaller bits so it is easier for the charcoal to go down the pit. Once inside the pit all the charcoal will fall and you can easily dump it away.
This makes it easier to clean and it acts as a second damper as it removes charcoal that may be clogging your vents. The charcoal grate on this grill enables you to monitor the temperature and give your meat the nice sear marks you want.
4.

Char-Griller 06620 Kamado Kooker Charcoal Grill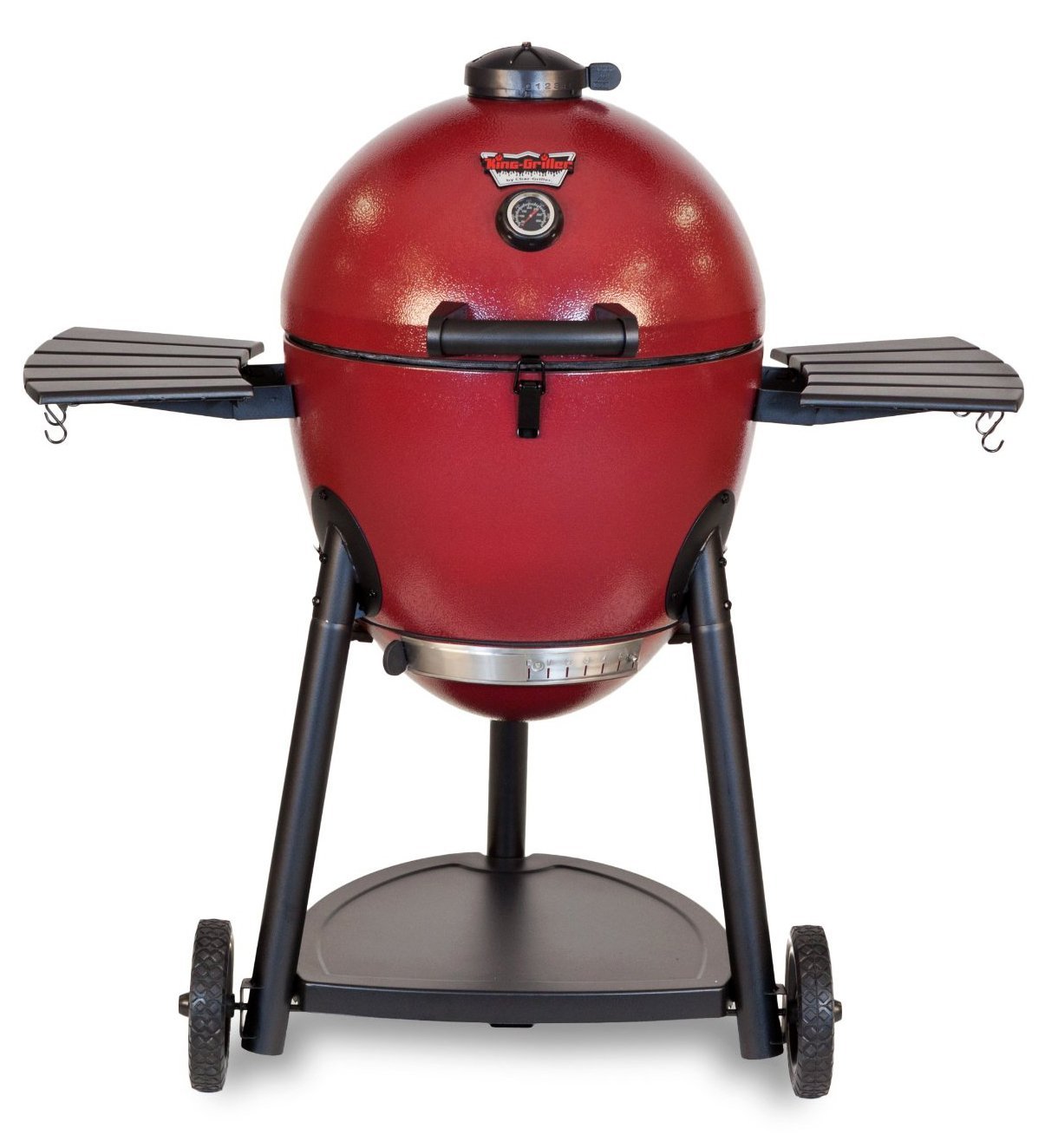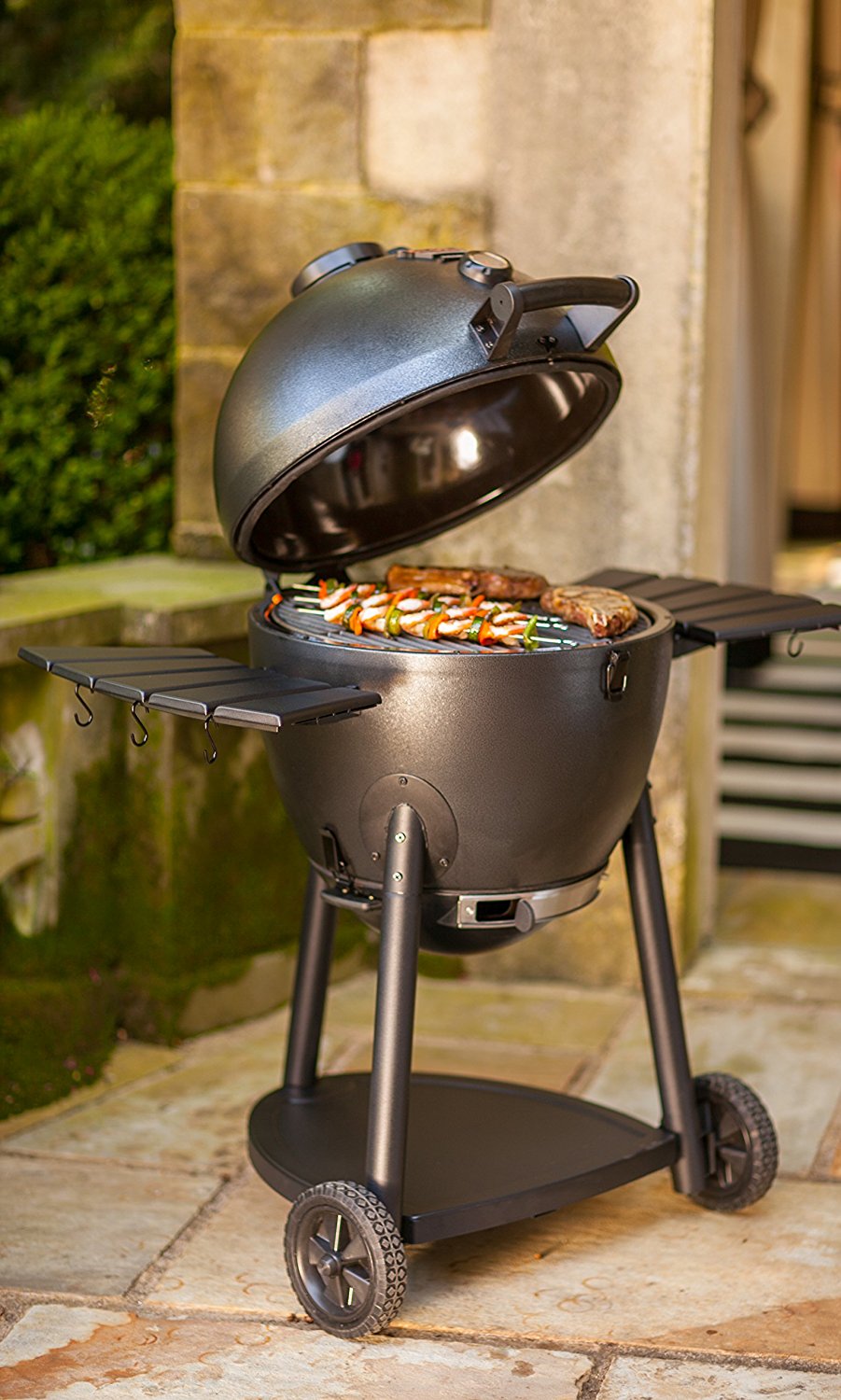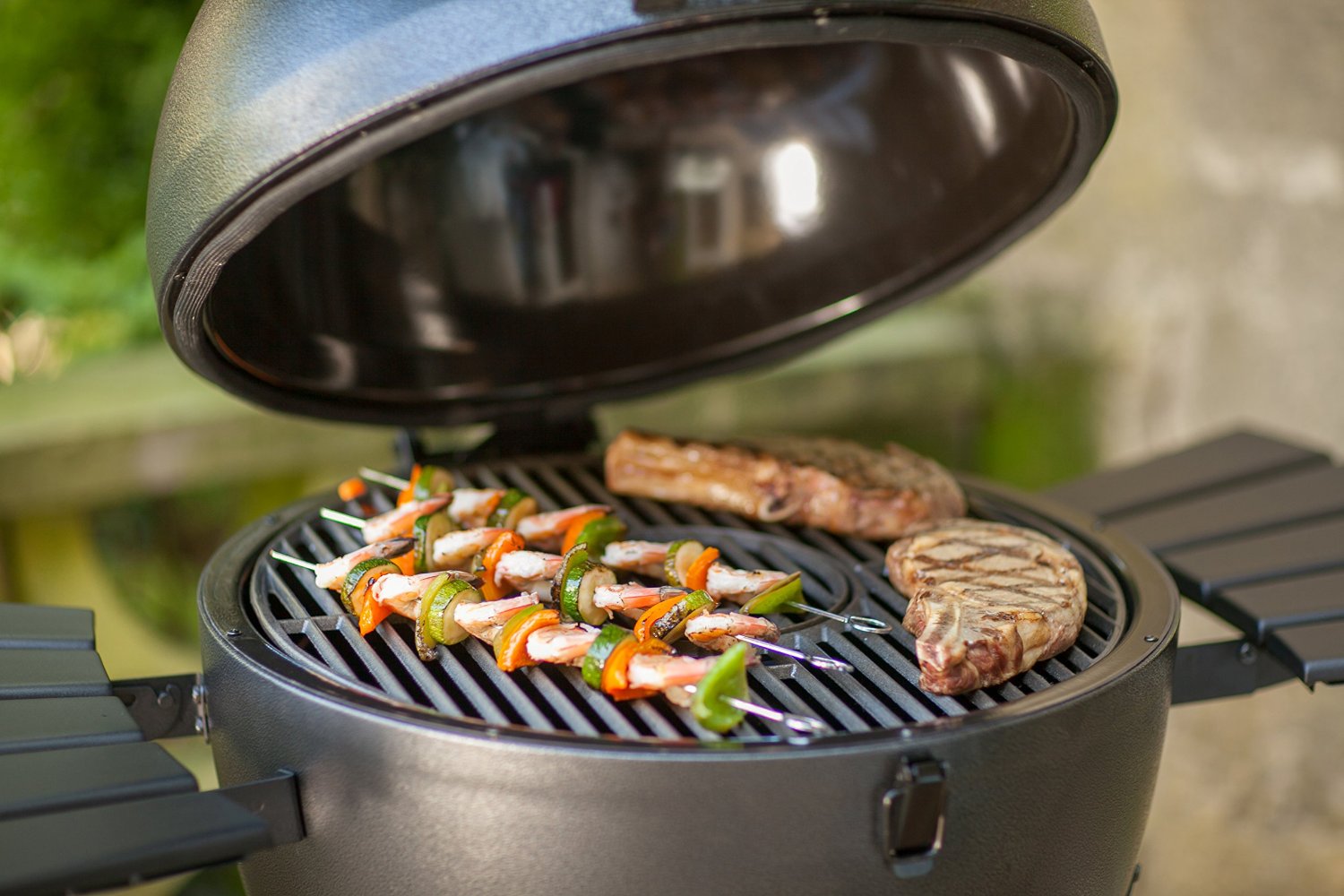 The shape and design of this grill makes it one of the very best. The shape of this charcoal grill gives it easy heat control as it is triple walled in order to retain heat and keep the temperature between 200-700 degrees Fahrenheit. It comes with a top and bottom damper which are both adjustable. By adjusting the dampers, you are able to control the airflow and in return control the temperature of your meal.
The two convenient side shelves allow you to place essential grilling items you may need. And once you are done using them, you are able to fold them down for an even more compact grill. This grill also comes with a removable warming rack so you can choose if you would like your food to remain warm inside or outside the grill.
3.

Weber 14401001 Original Kettle Charcoal Grill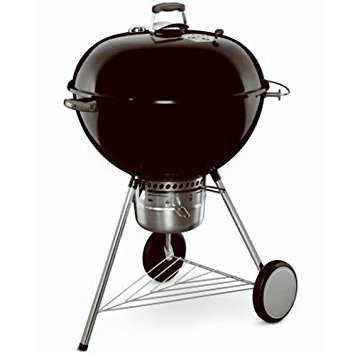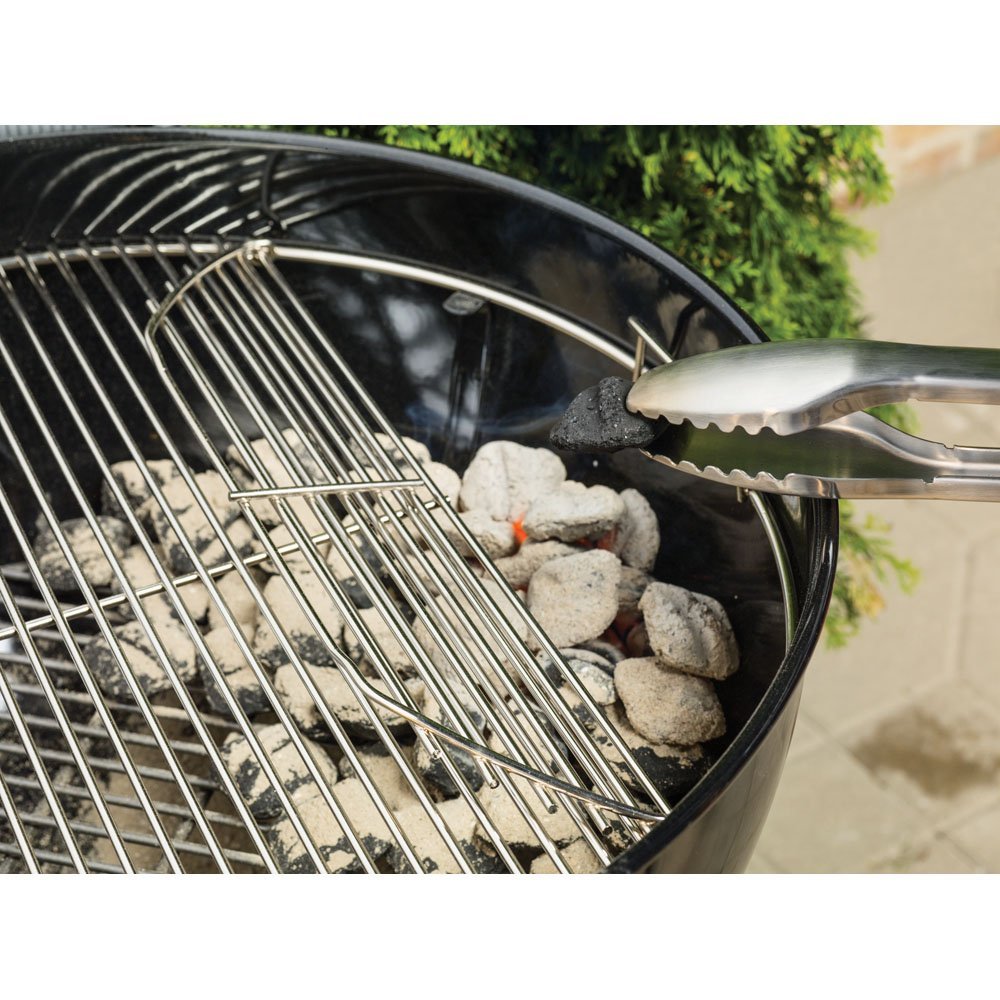 This charcoal grill removes the science out of grilling it is just that easy to use. It is extremely easy to use because of its no nonsense approach. Cooking space is 363 square inches. Which makes it extremely spacious so you are capable of cooking for a large crowd all at once. Plated steel cooking grate makes it a breeze to clean.
The grilling plates inside are stainless steel so you do not need to worry about your food sticking to this grill. The aluminum damper is rust resistant which means it will last you a very long time. This grill also comes with a one touch cleaning system that gives you effortless clean up every time you use it.
2.

Weber 10020 Portable Charcoal Grill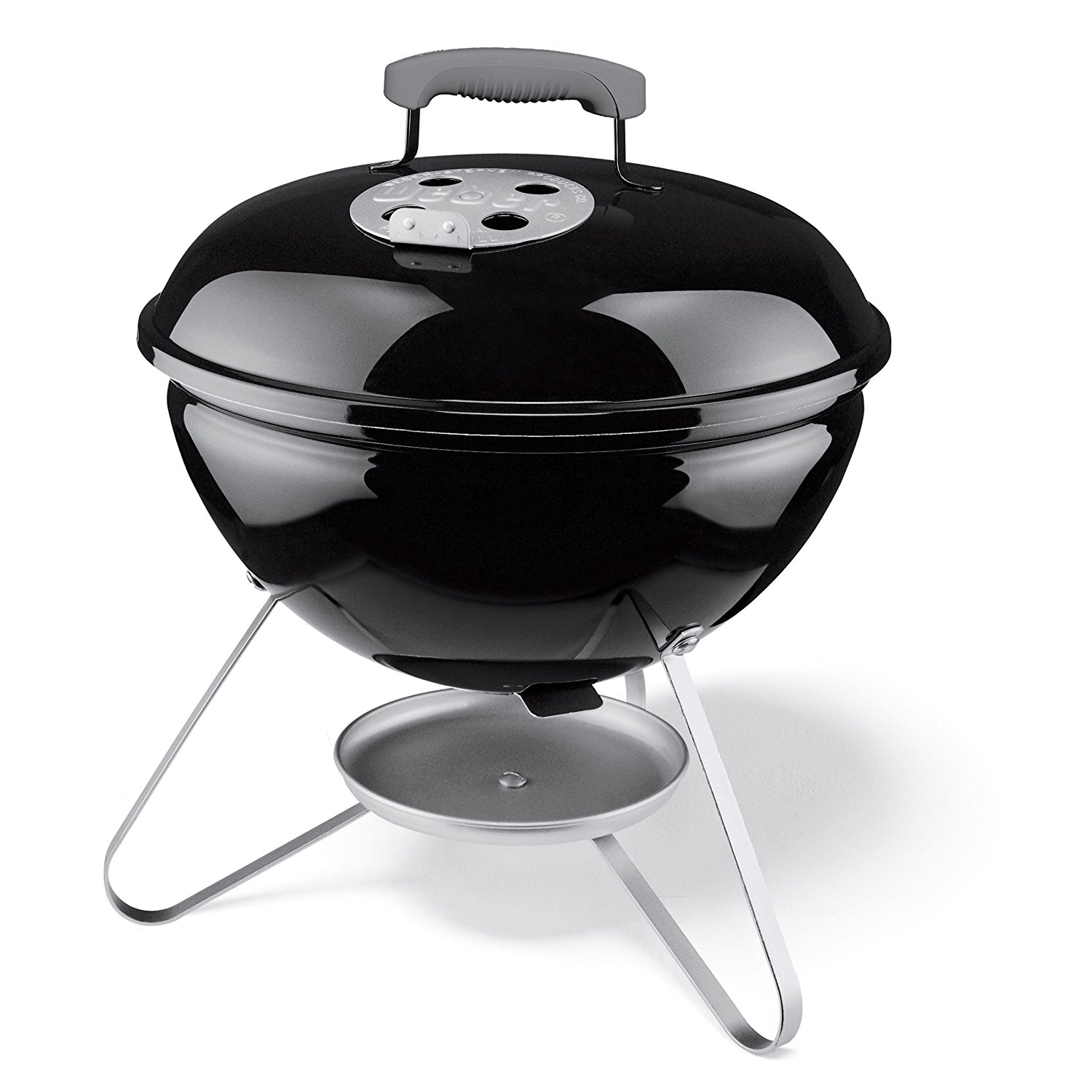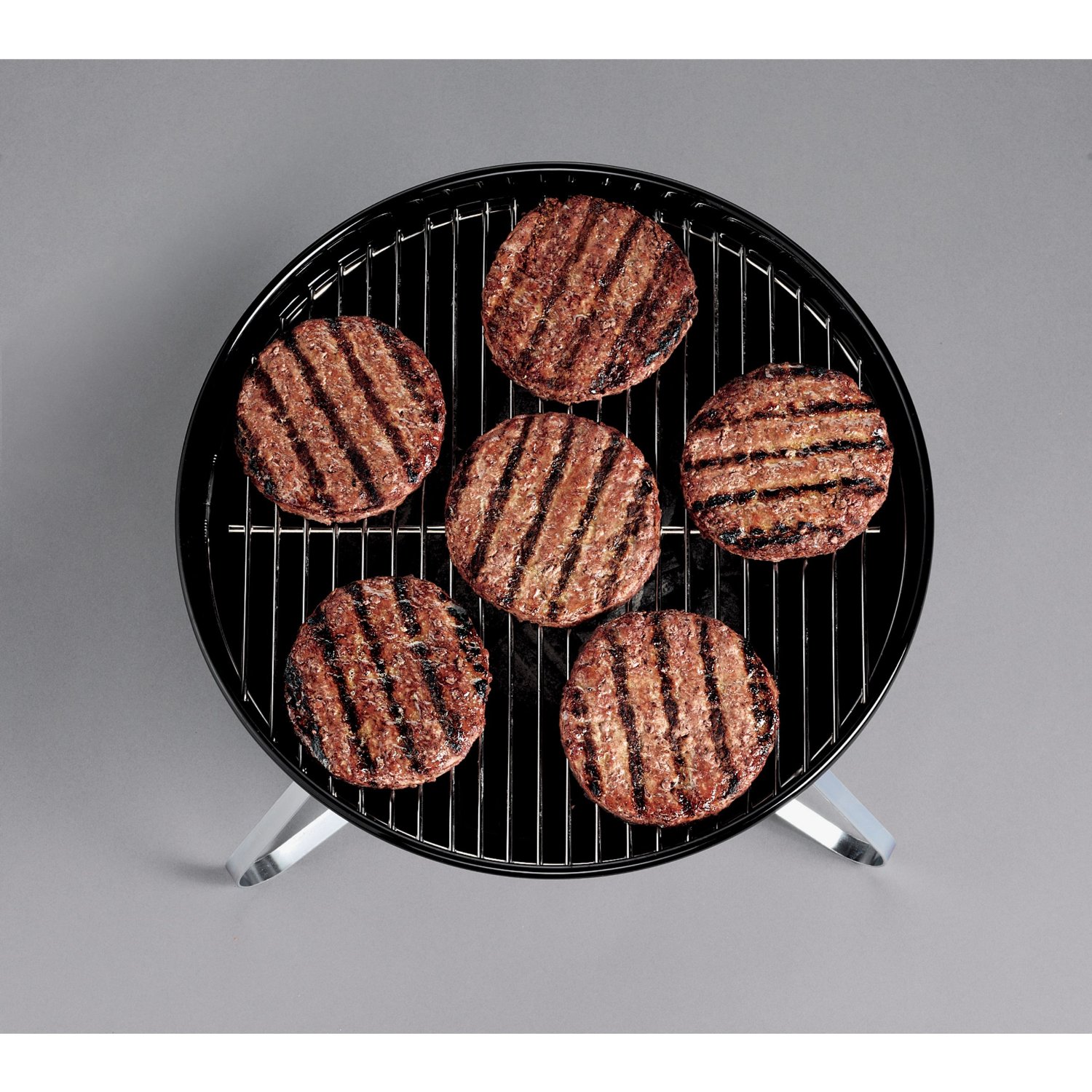 If you are going to a party or having a party outdoors such as a park or even going camping having a portable grill is always an excellent idea. It is also very convenient to have for those warm summer nights where you are having guests over and do not want to use your larger grill. You have the ability to cook 3 steaks at a time and it offers even heat so your meal is always evenly cooked every time.
If you have a small patio this is also an excellent choice as it does not take up much room at all. This grill does everything a large grill would do in a portable and smaller size. It is the ultimate portable grill. You can cook anything from steaks, to hot dogs and even a cornish hen.
1.

Weber 741001 Kettle 22-Inch Charcoal Grill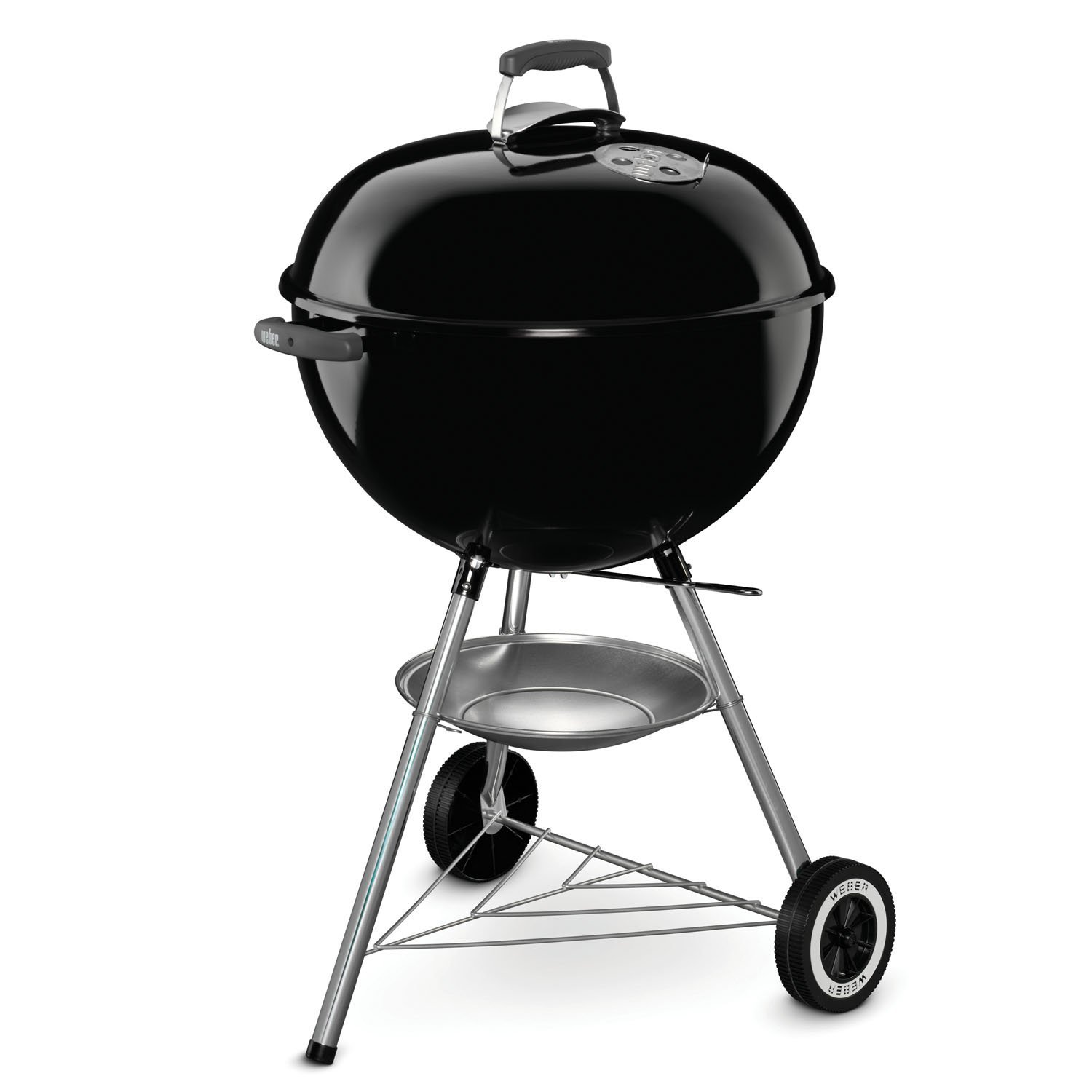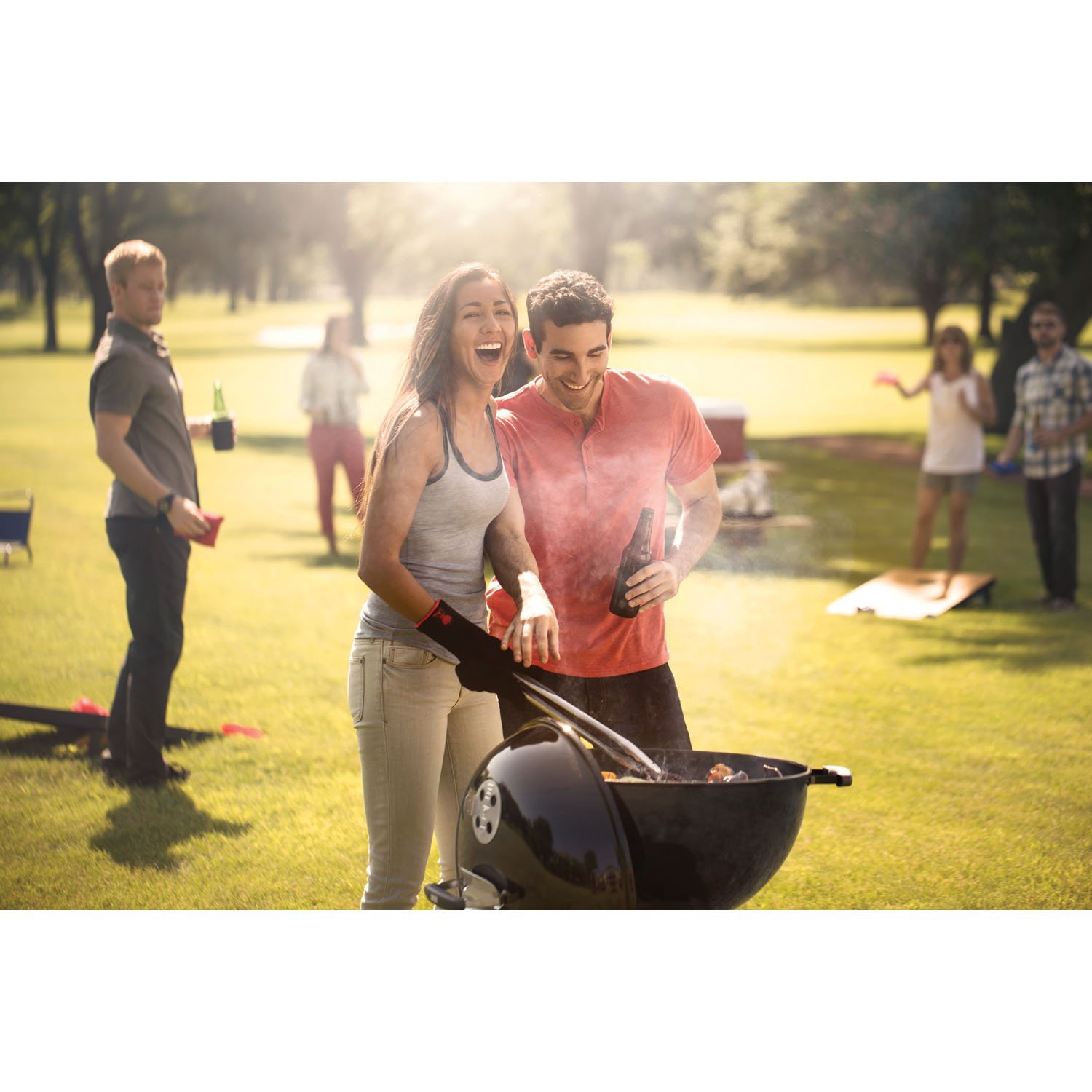 A charcoal grill with all the bell and whistles that you need. It is simple to use and cook your meals at your desired temperature. The top lid air vents allows you to cook your food with the right amount of airflow so that your meals are done correctly every time. The design of this charcoal grill is also essential as it allows even heat to circulate evenly throughout the grill.
Grilling Plates used to cook your food in this charcoal grill are stainless steel so you don't have to worry about food sticking to the surface making it easy to clean. It also has the one touch cleaning system so you can clean your ashes in one simple step that does not enable you to spend hours doing so or getting dirty.
These grills are the very best on the market. They will help you make a flavorful, delicious meal every time. Please tell us below which grill is your favorite and why.