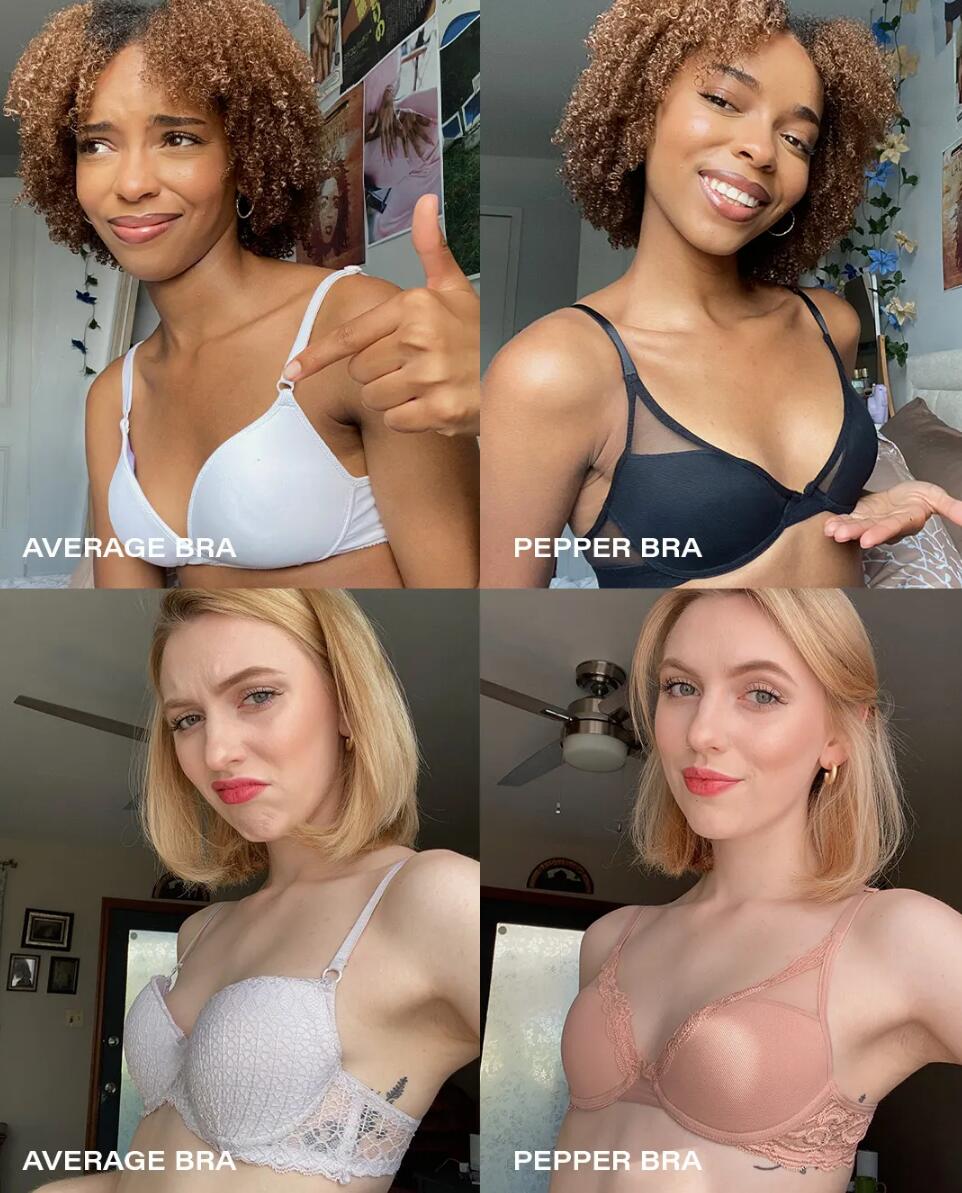 Is there such a thing as the perfectly performing bra? Well if there is, you'll find it here in our latest batch of reviews supplied by our team of real-time testers. Why is it so hard to find a good fitting bra for smaller cup sizes? Well, some manufacturers just make scaled down versions of larger bras, and don't address the issues associated with small busts. One thing's for sure, petite frames and small busts still need supportive bras that fit closely to your shape. But what you don't need is a lot of uncomfortable and unnecessary features added to designs for large busts. And, of course, you need a bra made with high-quality materials that last and that can be adjusted to fit your body shape well.
HerStyleCode regularly puts bras to the test to narrow down your choices to the most efficient, durable and comfortable bras for your size and requirements. Our teams of testers are real women who wear the test bras for three days and report back on every aspect. So read on and choose your next purchase from the winning bras and modern styles that make up the current 10 Best Bras for Small Busts. Because these are the designs to choose if you wear A, AA or B cups!
1. Best T-Shirt Bra for Small Busts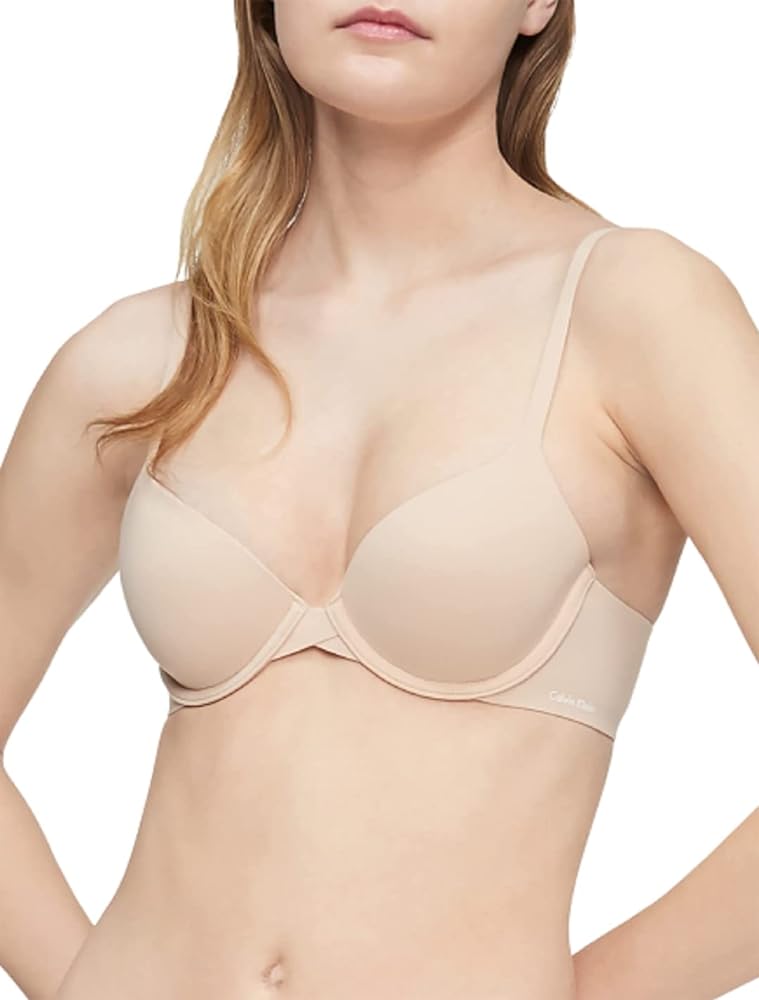 Calvin Klein – Perfectly Fit T-Shirt Bra
I often see women mistakenly wearing a foam cup, balconette bra under a tee, when the cup is obviously too big and sticks out awkwardly. But you'll never have that problem with this well-fitting Calvin Klein T-shirt bra. It has a gently curved line down to the center that lies close to your skin. And our testers gave it 5 stars for being comfortable and invisible under clothing! This is a simple design with no unnecessary extras, which was particularly popular with our size B testers. They even said it was, 'the perfect daily bra', which was incredibly comfortable and had exactly the correct thickness of padding. It was rated as being true to size and easy to put on and off. It washed well and comes in a variety of colors.
Available in band sizes 30 – 40 and cup sizes A – DDD
Pros
Invisible under clothing
Comfortable
Streamlined
Cons
Larger sizes said to order one cup-size up
2. Best Padded Bra for B Cups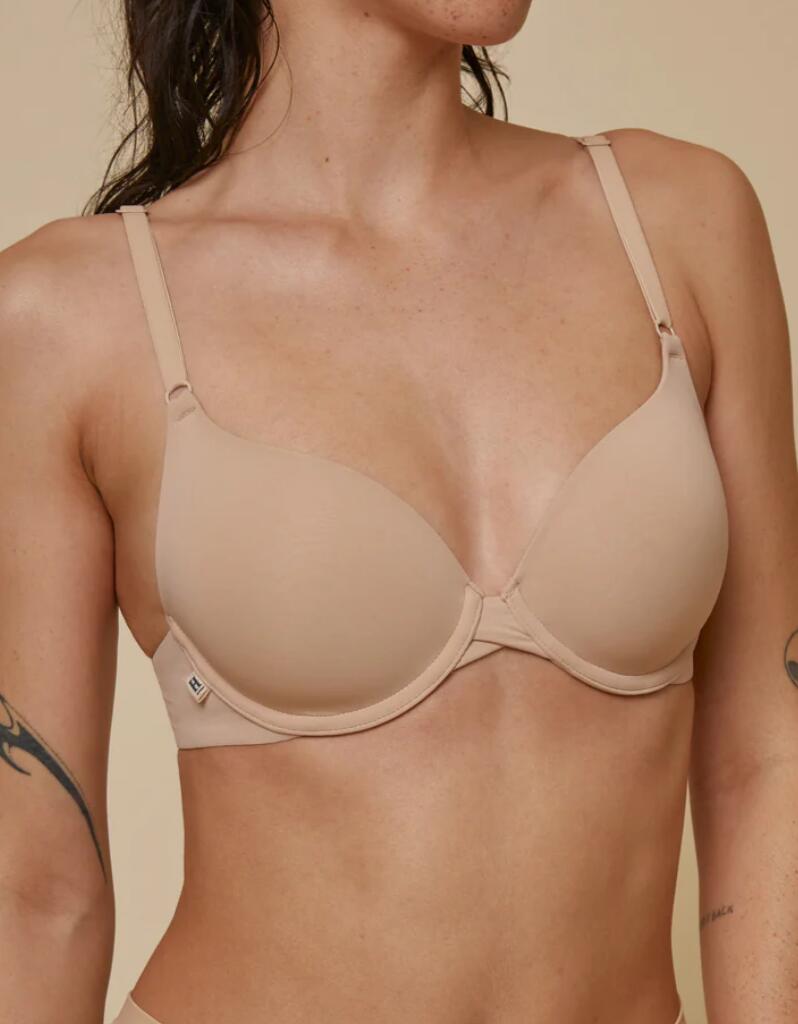 Harper Wilde – The Base
We know that a little padding can work wonders with shape and volume, but too many bras are over-padded and after washing, the padding sometimes changes shape. However, our B-cup testers reported that this bra has just the right amount of padding and gives a good shape. They also said The Base bra was one of the softest bras they had encountered and that it was comfortable and supportive. In addition, it has fabulous front-adjusting straps and comes with a hook so you can wear it as a racerback. Harper Wilde is definitely great for customer service and gives customers free shipping both ways, to allow you to order several different bras at once. Then you can try them on at home and send back the bras you don't want!
Available in band sizes 32 – 42 and cup sizes A – F
Pros
Comfortable and supportive
Right amount of padding
Free shipping both ways
Cons
Band may roll up in large sizes
3. Best Cute Bralette for Small Busts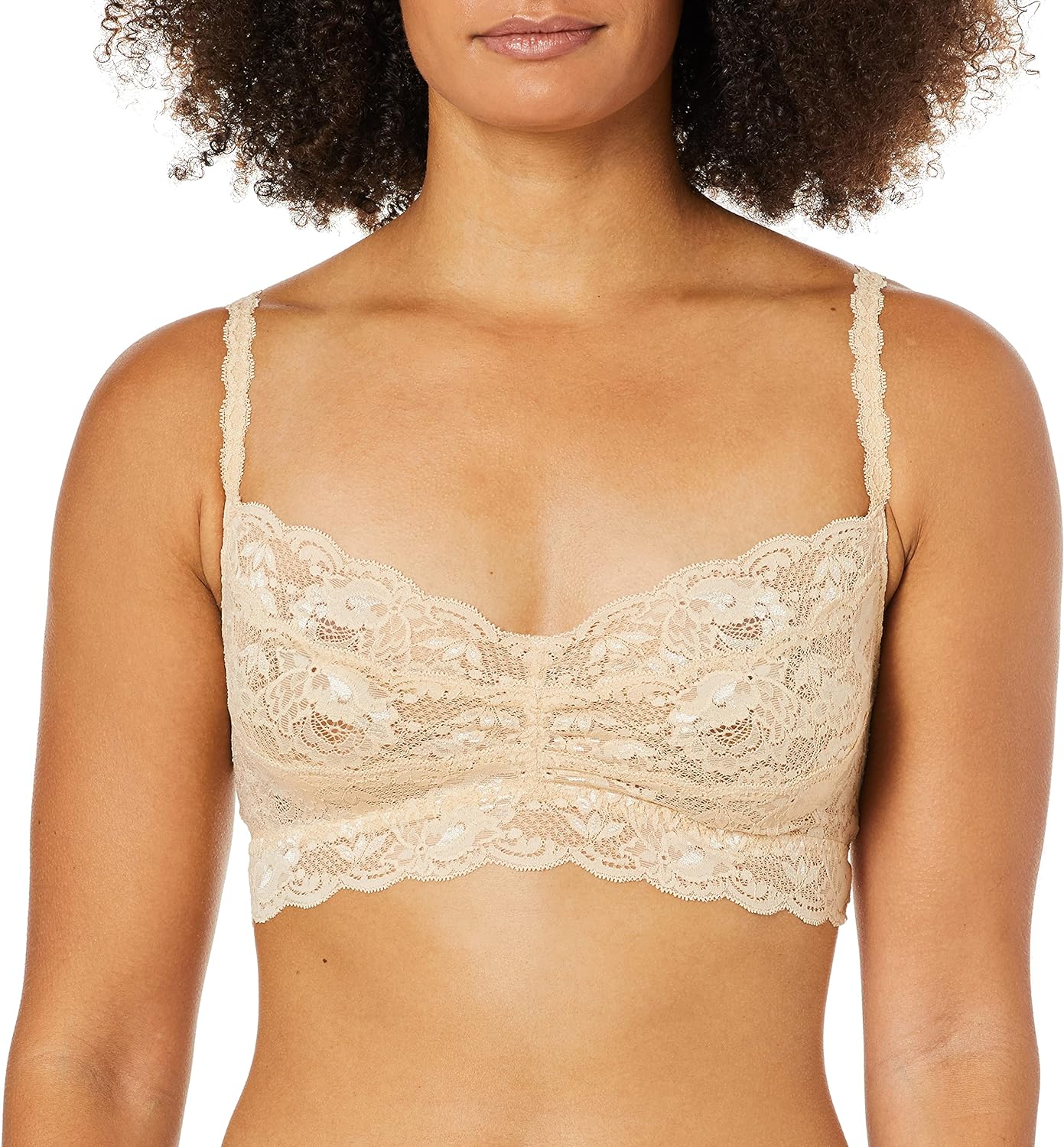 Cosabella – 'Never Say Never' Sweetie Bralette
Our testers love the pretty look of the lacy, delicate bralette and after wearing and washing tests were completed we can tell you that it also washes well! But it may not give everyone sufficient support for everyday wear. If you have a petite frame or narrow shoulders you could find that the straps are set too far apart for you. However, the majority of testers found it to be comfortable and recommended it for small sizes who like a cute and stylish look. This is definitely a super bra for wearing at home and comes in a wide range of lovely fashion colors!
Available in sizes S – XL
Pros
Pretty and stylish
Comfortable
Soft lace
Cons
4. Best Push-Up Bra for Small Busts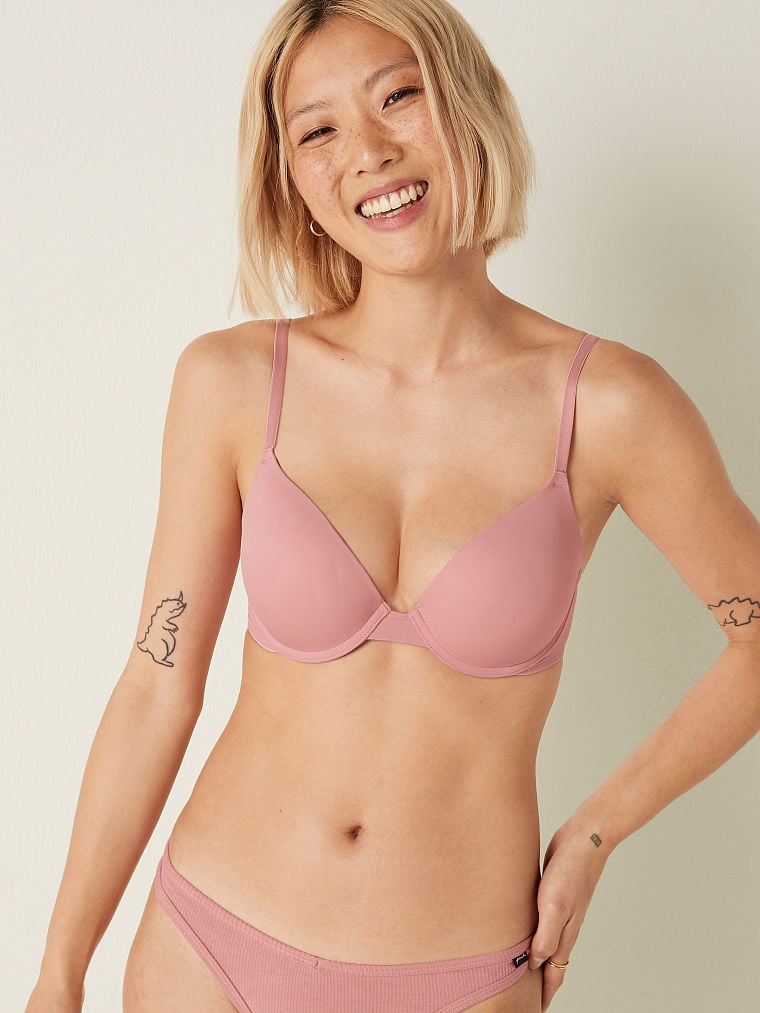 Victoria's Secret – 'Wear Everywhere' Push-Up Bra
This 'Wear Everywhere' Push-Up Bra is available in the hard to find AA cup size and is one of the most popular, best-selling push-up bras right now. Our testers said it fits really well, looks wonderful under clothing and is comfortable for long hours of wear. With the help of underwire support and adjustable straps, the padding creates an attractive rounded shape. And it can be switched to a race-back style, too. It's available in lots of modern colors and cute prints. So whoever designed this bra deserves a mighty round of applause!
Available in band sizes 32 – 36 and cup sizes AA – DD
Pros
Underwire support & comfortable
Good shape
Smooth contour
Cons
Not available in wireless style
5. Best Value Bra for Small Busts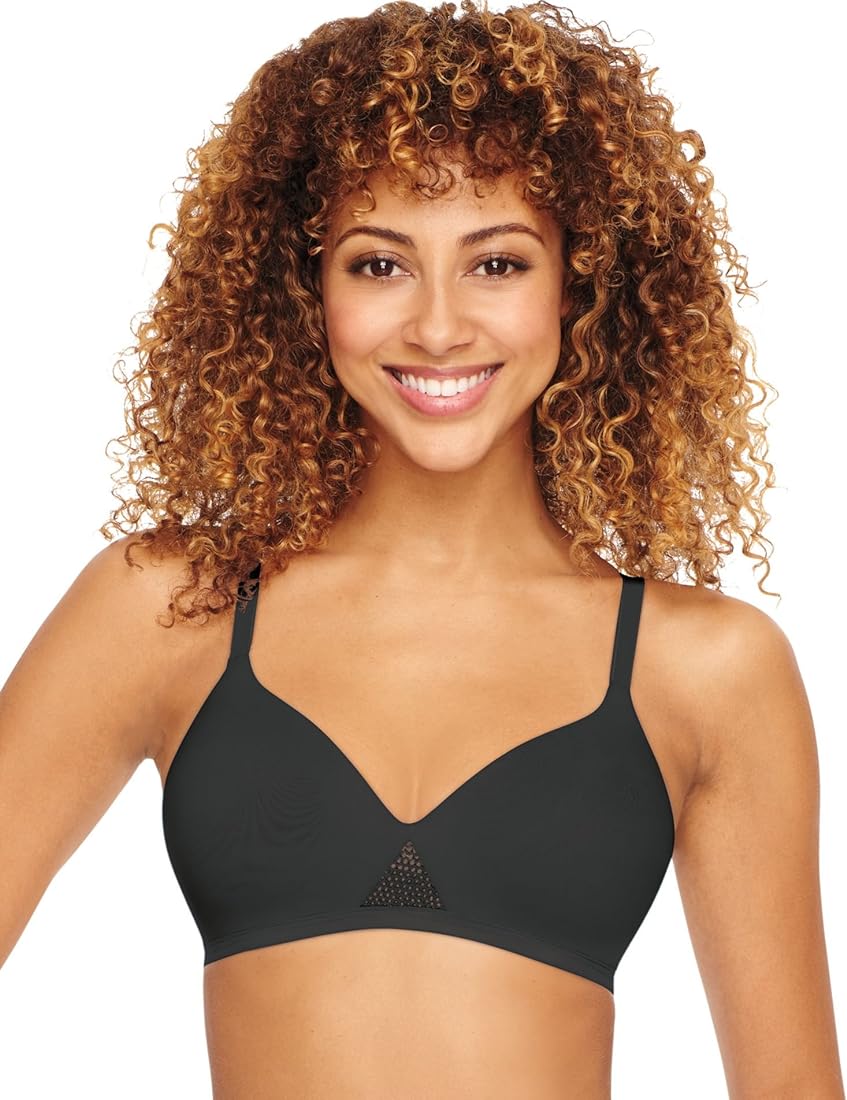 Hanes – 'Oh So Light!' Comfort Wire-Free Bra
Although this is a very affordable bra, it is also a good-quality and popular bra according to our testers. The foam cups create an attractive shape for small cup wearers without uncomfortable underwires. And all testers were amazed at how light it felt, giving the feeling of not wearing a bra at all! It washes well and recovers its shape. There's a useful and decorative mesh triangle between the breasts, which lets heat escape and keeps you cooler. With adjustable straps and a secure hook-and-eye fastener at the back, you get a close-fit.
Available in sizes S – 3X for band sizes 34 – 50 and cup sizes A – D
Pros
Affordable
Good shape
Cool and comfortable
Cons
Only available in 3 colors
6. Best Back-Smoothing Bra for Small Busts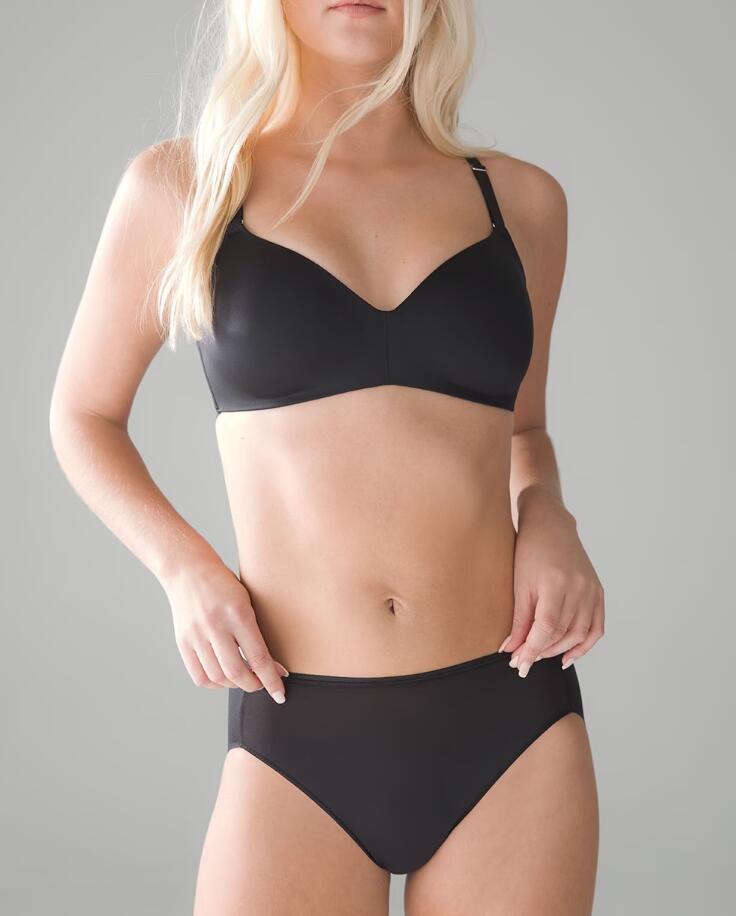 Soma – Vanishing Back Wireless Bra
Soma makes excellent Vanishing Back bras that are designed with special panels on the side and back. The panels cover more flesh and smooth out the bulges created by bras with narrower coverage around the body. Our testers absolutely loved this 'must-have' feature and the fact that the bra is seamless, with nicely contoured cups means it's undetectable under clothes. Our team also liked the good level of support and comfort it gives, without having an underwire. Soma bras are consistently marked 'highly recommended' by various teams of testers.
Available in band sizes 34 – 40 and cup sizes A – DD
Pros
Supportive and wire-free
Comfortable
Smooths all bulges
Cons
7. Best Half-Sizes Bra for Small Busts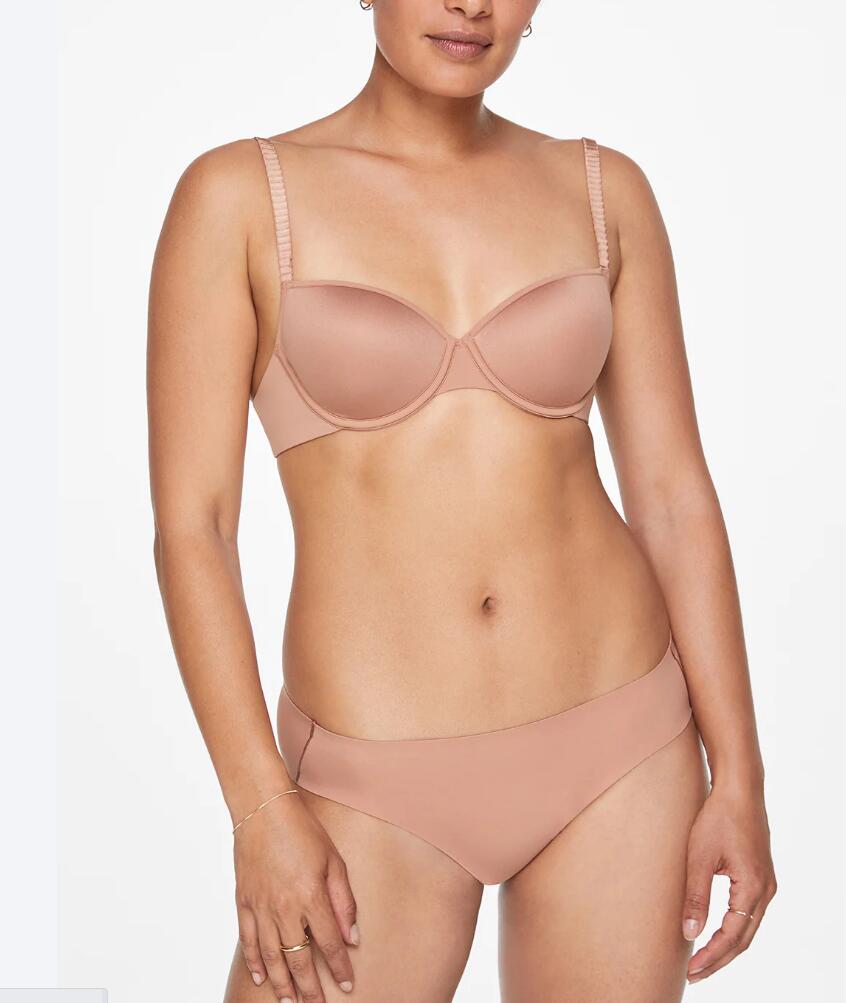 ThirdLove – 24/7 Classic T-Shirt Bra
ThirdLove is a unique brand willing to go the extra mile to give you your best-fitting bra ever! And they do that by offering half cup-sizes, so if you're between A and B and think you'll never get a properly fitting cup, try ThirdLove's A ½ size. We have testers who say they've never had a correctly fitting bra until they discovered these half-sizes, which can be almost 'life-changing'! In addition, our testing team said they liked the extra lift and good shape they got from the smaller sizes, which have just enough padding. Some said it was better than a push-up bra in that respect. And all mentioned the super-soft and comfy fabric.
Available in band sizes 30 – 48 and cup sizes A – I
Pros
Supportive and soft
Unique half-sizes
Good shape
Cons
8. Best Fitting Bra for AA-A Cups
Pepper – Limitless Wire-free Bra
Pepper only makes bras for small sizes, so they are aware that small busts have different needs to larger sizes. And because of that the testers reported that they got excellent cup fit, with no gaping cups. There's a clever gauze detail between the breasts, which our testers said allows heat to escape during a workout and the bra stays in place really well. It's very smooth and comfortable, with a low neckline you can wear low-cut tops with. This bra got high marks for being undectable under clothes. It's a cute style made from soft, stretchy fabric and gives wire-free support and removable cups you can use for more shape.
Available in sizes XS – XL for band sizes 32 – 40 and cup sizes AA – B
Pros
Cooling feature
Good fit for A – AA cups
Wire-free and smooth
Cons
9. Best Front-Closure Bra for Small Busts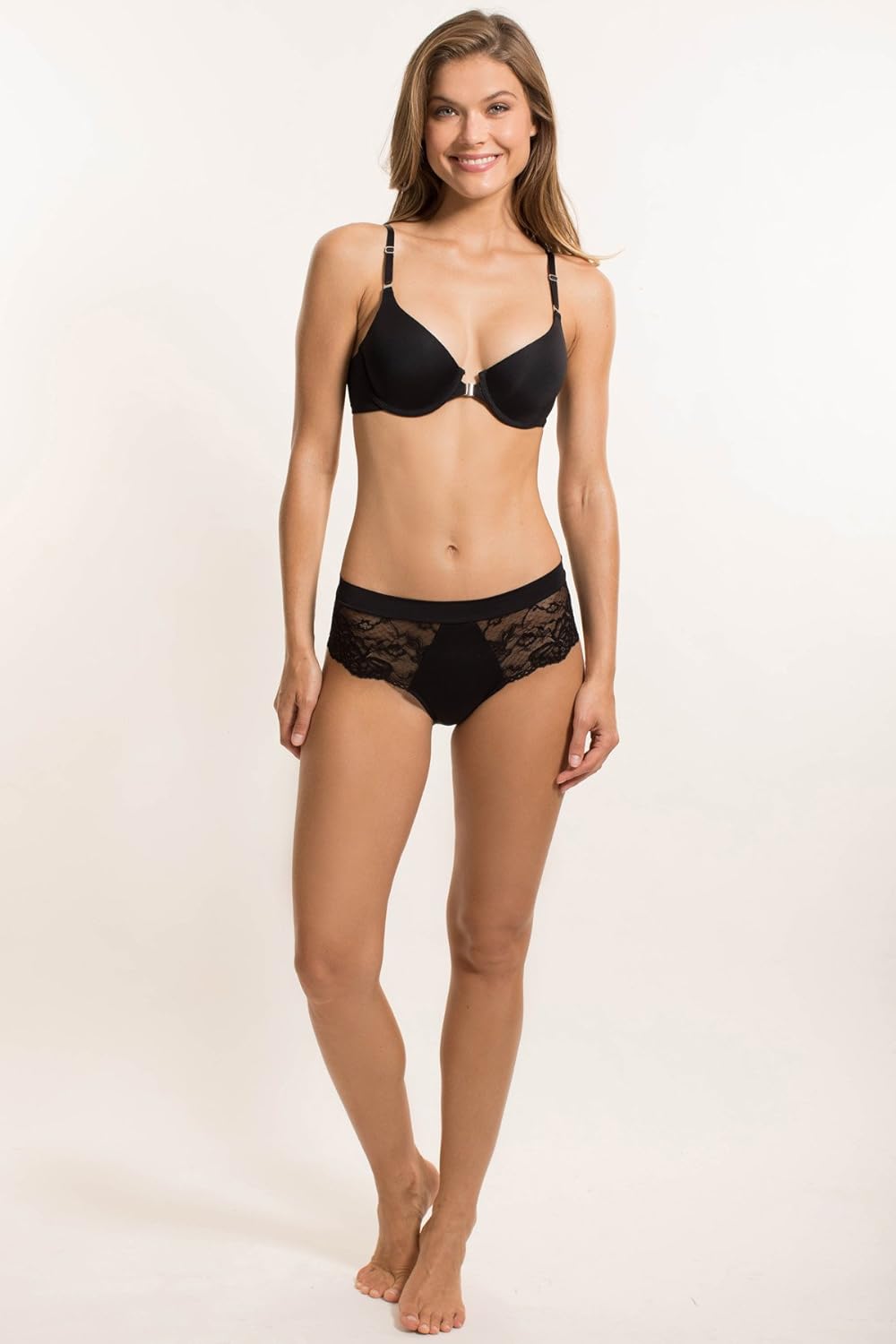 Giapenta – London X-Back Bra
Front-closure bras are great for anyone who struggles to fasten a back hook-and-eye fastener. And with front-strap adjustment and a criss-cross back, you get a bra that stays in place all day and no straps sliding down your arms. Our testers said this bra was comfortable, although one or two felt the underwire was a bit uncomfortable. Everyone marked it high for support and said they liked its smooth contour under clothing. The low-cut neckline allowed our testers to show some skin in the evenings and they said the small cup sizes fit well. And it washes well and recovers its shape after being stretched.
Available in band sizes 32 – 38 and cup sizes A – DD
Pros
Front-closure and strap adjustment
Criss-cross back for racerback clothes
Supportive and smooth
Cons
10. Best New-Style Bra for Small Busts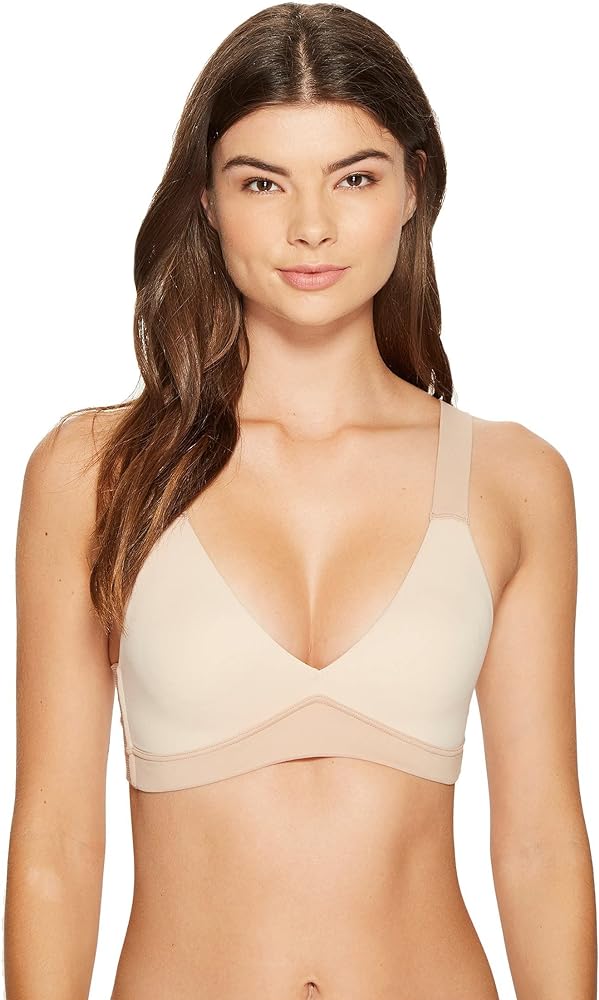 Spanx – Bra-Llelujah Bralette
This is a full coverage bra made from smooth, seamless Spanx fabric including the straps and back, for an incredibly comfortable bra that never 'digs in'. It was very popular with our A and B cup wearers who were looking for more support, even though it's wire-free. The attractive minimalist style is modern and fresh. But the flat straps are set a little wide and this bra wasn't quite as good at pinging back into shape after being stretched out. But everyone praised the unique hosiery-like fabric that lies completely flat and feels very comfy.
Available in sizes XS – XL for band sizes 30 – 40 and cup sizes A – DD
Pros
Minimalist style
Supportive
Soft, smooth new fabric
Cons
Straps set wider than other bras
Take advantage of online stores who offer bra-fitting guides and free returns to try different styles and sizes, so you get a better idea of what is right for you. And keep checking back as we constantly update our lingerie reviews!