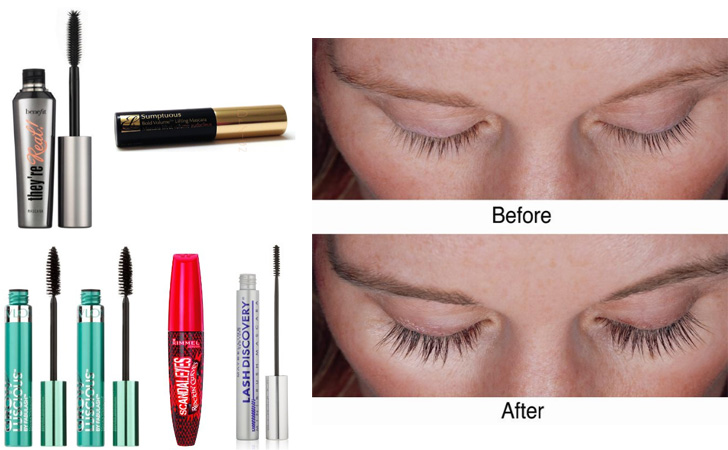 When you have thin lashes it can be challenging to find a mascara that will not make your lashes heavy and clump together. Thin lashes have a hard time finding the best mascaras for them because many mascaras are actually formulated with heavy oils. The heavy oils may weigh down your lashes in the process of volumizing and lengthening them. If you have thin lashes you know how hard it is to maintain the curl of your lashes without apply several coats to them.
The truth is the more coats of mascara you apply the heavier your lashes will feel. With thin lashes you do not want them to look or feel heavy as they will be more dense. To maintain your lashes light and weightless while getting the perfect length. Apply 2-3 coats of mascara only. If you apply more than that your lashes will appear heavy and not as whimsical as you want them to be. If you are on the hunt for a new mascara be sure to check one of these out to bring your lashes back to life.
If you're looking for best lengthening mascaras, keep reading the following Mascaras for Thin Lashes reviews to learn more about the top rated best Mascaras for Thin Lashes on the market.
5.

Revlon Fabulash Grow Luscious Mascara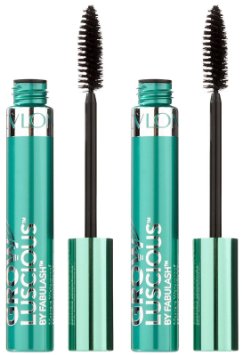 Not only does this mascara make your eyelashes instantly appear longer and more voluminous but it also makes them stronger day by day. It was developed with essential minerals that your lashes need to grow longer at a more rapid speed. If your lashes are not only thin but also short and you want them longer you may want to try this mascara.
The lightweight formula improves the appearance and health of your lashes over time. You will begin to notice a difference in the way your lashes appear instantly. The formula in this mascara is very conditioning which means that it will not make your lashes feel or appear hard. They will be soft to the touch with excellent curl and length.
4.

Rimmel Scandaleyes Rockin' Curves Mascara

Thin lashes tend to not hold a curl as well as thicker lashes do. They tend to hold the curl for an hour or two and then fall or not be as curled as they were when you first applied the mascara. For this reason you want to use a mascara that is specifically formulated to curl your lashes with ease. This mascara will do the trick. With its lightweight formula, you will be able to create the volume and curl that use desire without having to use multiple coats.
The bristles on the wand on this brush are thick which means they hold the mascara formula better. A thicker wand will apply your mascara more evenly. As there will be room for you to apply a coat or two before it dries. You always want to apply your mascara coats before they dry so you do not have flakiness left behind.
3.

Maybelline Lash Discovery Washable Mascara

Thin lashes can sometimes be very short for this reason you may want to consider a volumizing mascara that has a tiny bristle brush. The brush on this mascara is very small as it was created to pick up even the smallest hairs that you may have. Countless times we use mascara and forget to pick up the small lashes that are at the corner of our eyes. Or the brush is too large so we can't pick them up with the mascara.
The best feature that this mascara has is how tiny the wand is. It enables you to pick up your bottom lashes with ease as well. The formula itself is volumizing and thickening to give your thin lashes some volume and texture. Although, it is volumizing it will not weigh your lashes down.
2.

Benefit They're Real Mascara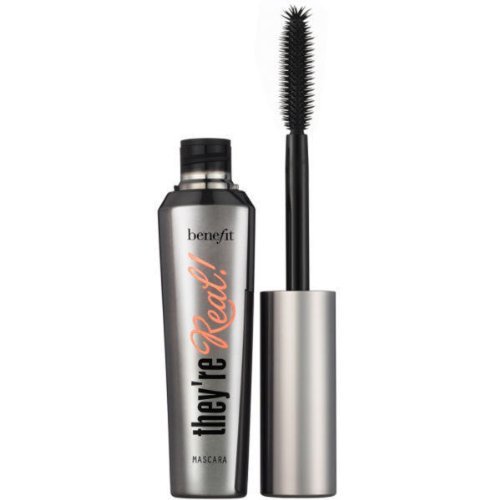 If you have short and thin lashes but love the appearance of long, voluminous false lashes without having to actually use false lashes this is the mascara for you. This mascara grabs onto your lashes to provide you with the ultimate lengthening effect from root to tip. Its formula is a little sticky which allows the bristles to grab onto all your lashes and separate them. Giving the fan effect without needing to using a lash curler.
With this mascara you will not need to use a curler or any other mascara as your lashes will have the length and lift that you need. It will coat all your lashes and give you the ultimate lift with only 1 coat. You will not feel the need to use more than one coat as the wand will grab all your lashes instantly. The wand is very unique as it contains a small ball at the end that can be utilized to give your lashes a lifting effect.
1.

Estee Lauder Sumptuous Bold Volume Lifting Mascara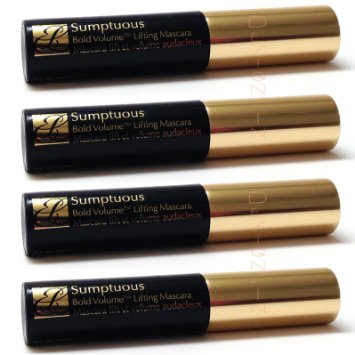 With thin lashes you want to make sure your mascara is lightweight enough to coat your lashes and not weigh them down. This mascara is perfect to give your lashes the volume, you want without the heaviness that other mascaras tend to have. The wand is a fuller wand. What this means is it will grab all of your lashes with ease. You want to apply this mascara one coat after the other for the best benefits.
The wand was created to help lift your lashes from the root to give you the ultimate lifting effect. When you have thin lashes giving them the lifted appearance is the way to go. The reason being they will look thicker and longer when they are lifted. You do not need to use a lash curler with this product. This is one of the best mascara for short thin lashes.
Ever wonder how makeup artist always tend to give their clients amazing lashes? Well the trick is easy. They start off with one of these amazing mascaras to help them get the perfect look. Which mascara are you completely obsessed with recently? Let us know below.
BTW, here are the Top 10 Best Mascaras That Stand the Test of Time and Top 10 Best Eyelash Growth Serums That Do Work you may want to buy.