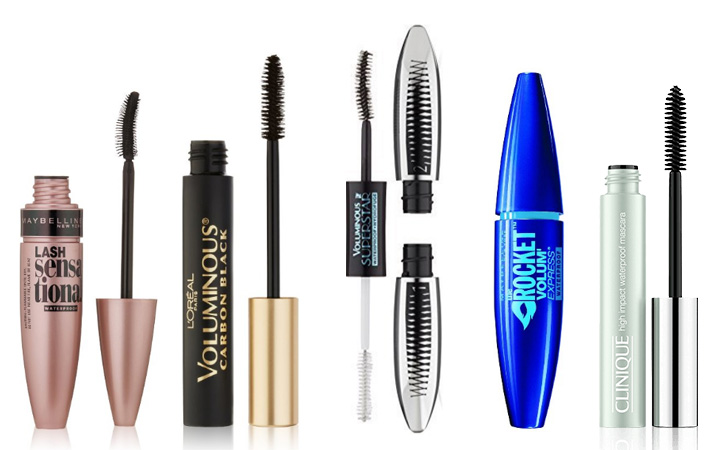 If you are a makeup fanatic you know wearing mascara is a must when it comes to doing your makeup. Regardless if you are going for a bold smokey eye or if you want a minimal look you want to wear mascara to really help open up your eyes. Mascara is one of those products that is a beauty must have at all times. However, finding the right mascara that will give your lashes length and volume without flaking or clumping your lashes is not the easiest thing to do.
Especially if you are looking for a waterproof formula. Waterproof mascaras tend to be a little bit more difficult to find as some waterproof mascaras will clump more than a mascara that is not waterproof. This is due to the formulation as waterproof mascaras tend to be a little bit drier than a non waterproof mascara. Here are the best waterproof mascaras that you should get your hands on.
6. NEW Clinique High Impact Waterproof Mascara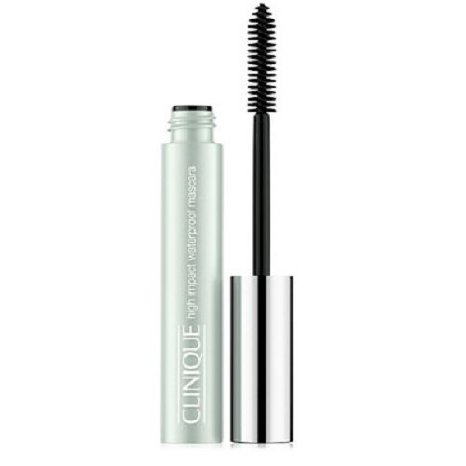 Clinique has given their mascara formula a make over and we are obsessed. This mascara is a lengthening mascara. It is the perfect mascara if you have short lashes that do not hold a curl on their own. With this product you will be able to create long looking lashes with simply using one coat. It is lengthening without smudging or clumping your lashes together.
Many times mascaras will clump your lashes together if you use more than one coat during application. This one will not do that at all. You can apply a couple of coats of mascara and be confident that your lashes will appear longer while resisting heat, sweat and water. Your lashes will be intact for up to 8 hours.
5. Maybelline New York Lash Sensational Mascara for Summer

The best aspect about this mascara is the bristles on the mascara wand. The wand of this mascara contains different length bristles to really give you the fan effect that they advertise. If you look closely at the wand you will notice this mascara contains 3 different size bristles large bristles, medium length bristles and small length bristles. What this does is separate your lashes while coating even the smallest hairs that you may have.
By picking up all of your lashes your eyes will appear more open and awake while your lashes will look longer and more voluminous in one simple step. With this mascara there will no be need to use multiple coats of mascara as one coat will get the job done.
4. Maybelline New York Volume' Express The Rocket

Many times when you have long lashes you may lack volume. To increase the volume in your lashes yu want to get a volumizing mascara with a thin formula that will not weigh your lashes down. The reason why many mascaras do not give you the volume that you want is because their formula is too thick
This mascara has a very lightweight formula to give your lashes volume from the root to tip without weighing them down. The wand on this mascara is a large wand. The reason being it grabs all your lashes in one simple coat without needing to re apply.   Eyelash growth serum is a great product to make your eyelash longer, check out the Top 10 Best Eyelash Growth Serums That Do Work.
3. L'Oreal Paris Cosmetics Voluminous Superstar Waterproof

Using a mascara with a primer like this one can really benefit your lashes. If you want thicker and longer lashes that make a difference you want to try this mascara. This mascara contains a conditioning primer. What a conditioning primer does is it separates and prepares your lashes for your mascara. The primer serves as an adhesive to your lashes.
After you apply your primer, you want to wait a minute or two before applying your mascara this will give the primer time to become tacky. Once it is tacky you want to apply one to two coats of mascara and watch your lashes transform with zero clumps, lumps or flakiness. If you're looking for the best smudge proof mascara, try this one! If you don't love these mascaras, check out the Top 10 Best Mascaras That Stand the Test of Time.
2. L'Oreal Paris Voluminous Original Mascara, Carbon Black

This mascara is well known for being among one of the best waterproof mascara you can buy and we completely agree. With its tiny wand you will coat all your lashes and separate them while adding volume and length.
When you want to give your lashes a volumizing appearance you want to make sure your mascara is as black as possible. A rich black mascara will make your lashes appear longer and thicker once you apply it from the root.
You will notice a difference in your lashes instantly without having to worry about it dripping or moving out-of-place. Because it is waterproof it will stay exactly where you put it for up to 8 hours. This is one of the best waterproof mascara for swimming!
1. ThickTails Eyelash and Eyebrow Growth Serum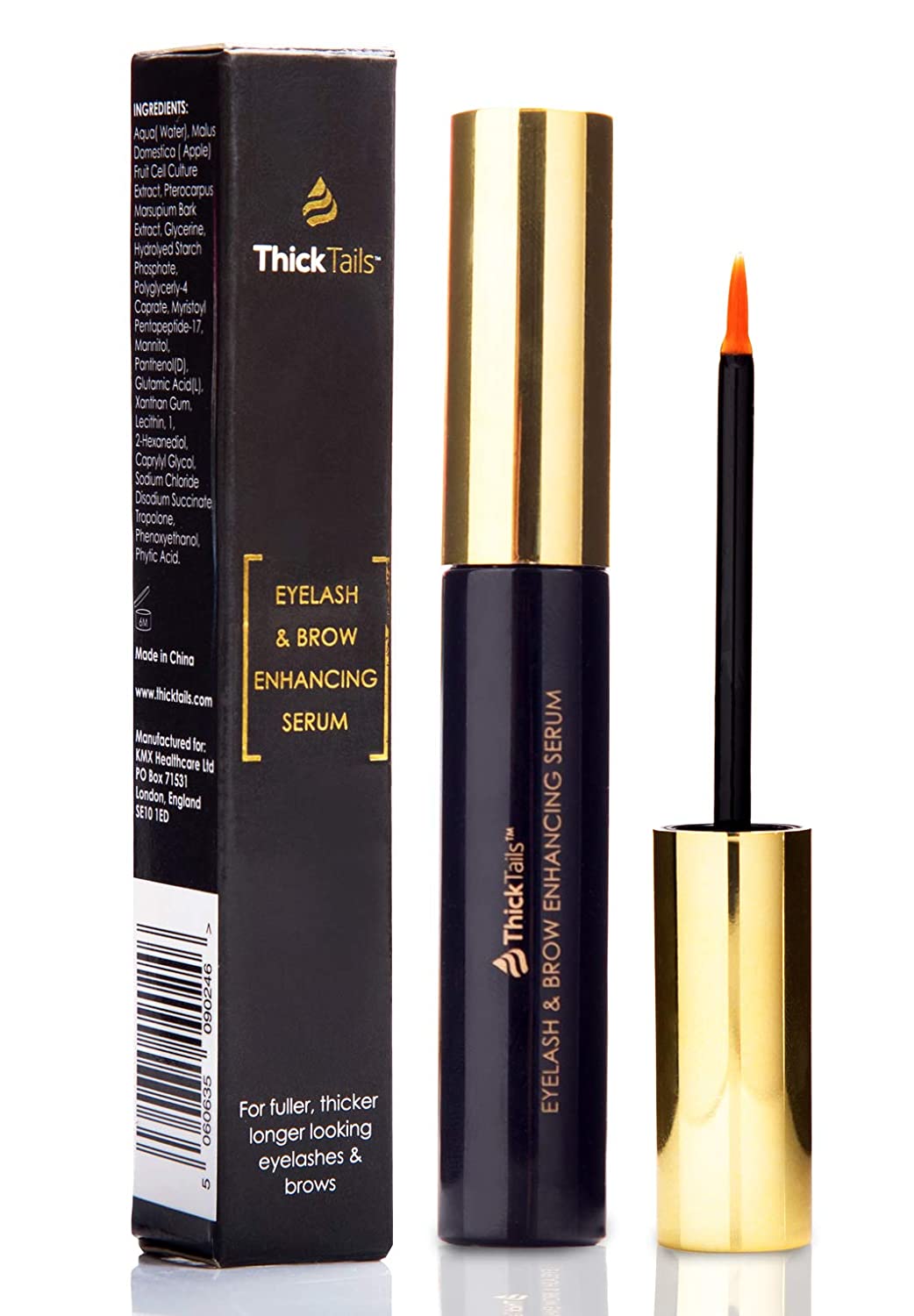 ThickTails is a hair growth program for women facing thinner hair due to hormonal imbalances caused by menopause, stress and postpartum recovery. The DHT blocker solutions and hair growth products are designed for female alopecia hair loss causes, and help with hair regrowth and hair restoration. ThickTails' focus is on haircare solutions for how to grow hair faster and to help you get thick hair.
We believe that we provide the best hair growth products for thinning hair women; such as our hair vitamins for hair growth, hair growth shampoo and conditioner designed to stop your hair falling out and provide increased thickness. We also have a lot of educational material on the website – so please take a look around.
ThickTails contains a DHT blocker to prevent hormonal imbalances triggering hair shedding and thereby slow down female pattern baldness. As well as a range of natural ingredients designed to stimulate hair regrowth and make hair thicker and more voluminous. Choose from our best shampoo, conditioner and hair growth vitamins as well as our hair growth serum. Plus a range of bundles and accessories designed to help you get results faster.
During the hot summer month, it can be very beneficial to use a waterproof mascara as you will not need to worry about any smudging. If you sweat or it becomes too warm while you are having fun you can be confident it will stay intact. When you are in need of a fantastic waterproof mascara try one of these out and let us know below which one is your favourite.