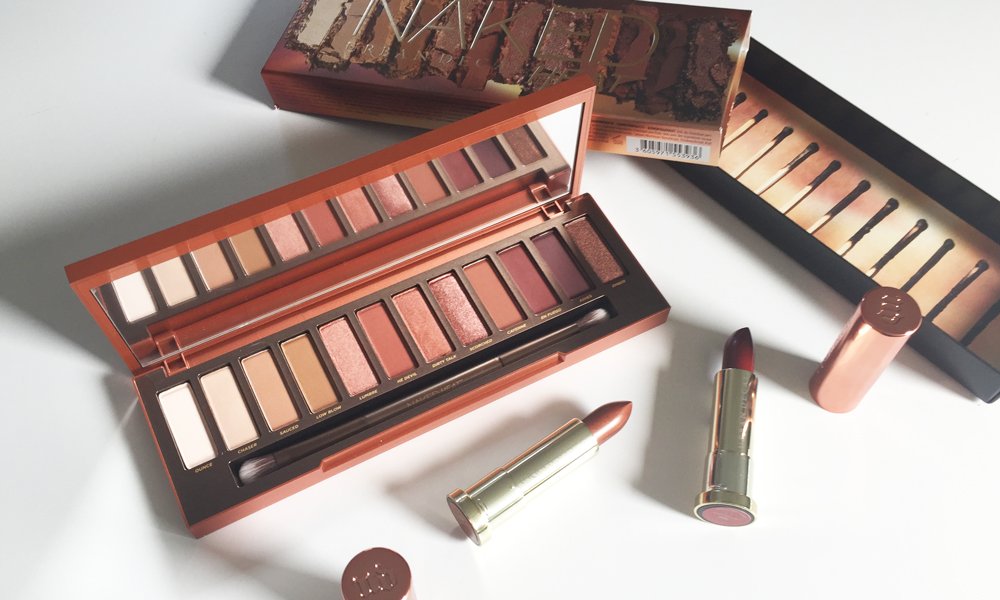 Popular cosmetics brand Urban Decay first introduced their patented Naked collection to the world with the release of their original Naked palette. This palette and subsequent Naked palettes include twelve exclusive eyeshadow shades. The palettes feature a wide spectrum of shades and finishes. They are all designed to help beauty lovers create polished, neutral everyday looks quickly and easily.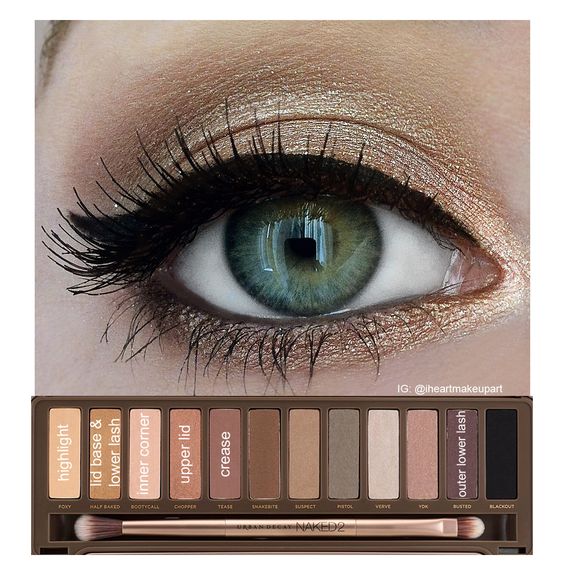 Urban Decay's Naked collection now includes four different main eyeshadow palettes that follow the beloved versatile twelve-shade pattern set by their first palette. The original Naked palette includes bronze-hued eyeshadows in satin, sparkle, matte, and shimmer finishes. Naked2 features twelve taupe-hued shades with smooth matte, shimmer, and sparkle finishes. Naked3 branches out from the brown-based shades of UD's first two palettes with twelve exclusive rose-toned shadows that range from a light shimmery pink to a deep mauve. UD's newest palette in the Naked collection, Naked Heat, includes a variety of very warm, rich amber-toned shades. The Naked palettes have become a cult favorite of makeup lovers over the years. If you're a Naked lover who's out of ideas for how to mix up the looks you create with your palette, don't be discouraged. There are many ways to use and appreciate your Naked palette that you've probably never considered before.
1. Up the Intensity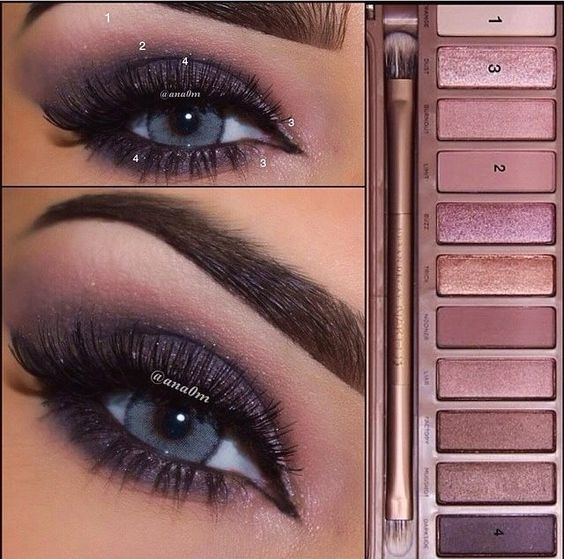 Urban Decay's Naked palettes are based on neutrals and are designed to help beauty lovers create simple, everyday eyeshadow looks. However, basic, barely-there looks aren't the only looks you can create using your Naked palettes.
Every palette in the Naked collection is filled with neutral shades, but each one also includes darker, bolder shades–think YDK from Naked2 and Blackheart from Naked3–that you can use to up the intensity of the looks you create with them. Don't be fooled into thinking that inconspicuous looks are all you can create with Naked palettes just because they're neutral-based.
2. Take Advantage of Their Versatility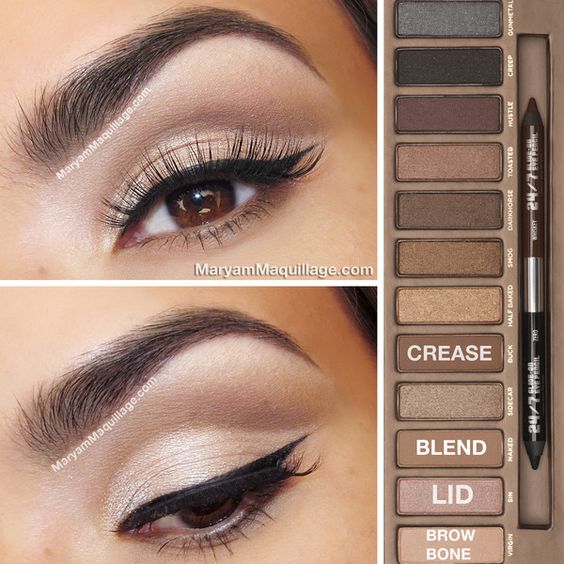 Once you find a combination of shades that, it's easy to get caught in a routine of creating that same look every single day. No matter how well that look complements your eye color, it's going to get old and bore you after a while. Always remember that Naked palettes are much more versatile than you think.
Each Naked palette includes twelve exclusive shades. This means that the twelve shadows in the four main palettes add up to almost fifty unique shades for you to appreciate. These shades range from a barely-there pearl (Naked's Virgin) to matte black (Naked2's Blackout) and everything in between. Each palette also includes multiple finishes ranging from flat matte to full sparkles. The overwhelming number of shades and finishes the Naked shadows encompass gives you all the ammunition you need to build an impressive arsenal of everyday looks that keep boredom out of your makeup routine.
3. Repurpose Shades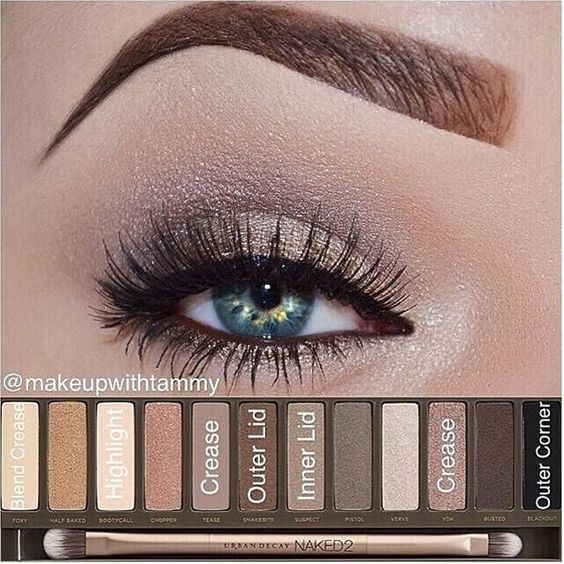 The Naked palettes only include eyeshadows, but that doesn't mean you can only use these shadows on your eyes. Each Naked palette includes multiple unique shades with shimmery or sparkly finishes. These shades can double as gorgeous powder highlighters.
Use the light, shimmery shades in your Naked palette–Naked's Sin, Naked2's Bootycall, Naked3's Dust, and Naked Heat's Ounce to name a few–to highlight smaller areas of your face. Apply these shades to the inner corners of your eyes, the area underneath your eyebrows, and the center of your nose using a small detail brush to give yourself a thorough, natural-looking glow.
4. Mix and Match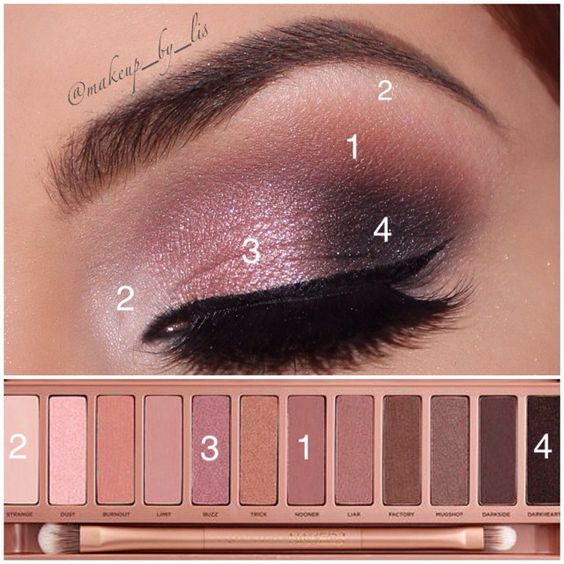 Each Naked palette is independent of the others. You can create many different looks using only the twelve shadow shades included within each palette. However, mixing and matching shades from different palettes in the same look can beat any boredom you might feel about each palette individually.
If you're an avid collector of Naked palettes–or even if you just own two of the four main palettes–blend shadows from different palettes together in one makeup look to expand your options. Always include a light, neutral, and dark shadow shade to keep your look balanced.
5. Get the Most Out of Basics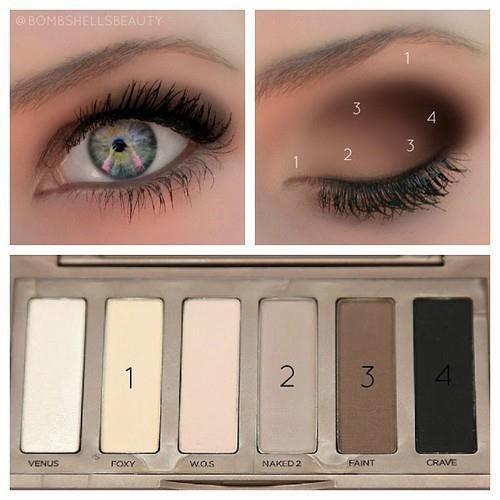 Basic shadow shades can seem dull after you've used them for a while. However, these neutral shadows are your saviors when you're trying to create a polished eye makeup look in a hurry.
In addition to their four main Naked palettes, Urban Decay also sells two Naked Basics palettes. These mini palettes include six matte neutral shadows each in shades taken from the full-sized Naked palettes. Keep one of these portable palettes in your purse for makeup touch-ups on the go. Or, use them at home to expedite your morning makeup routine.
6. Create a Foundation for Your Look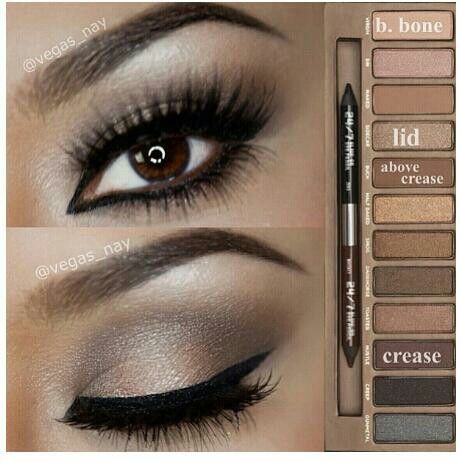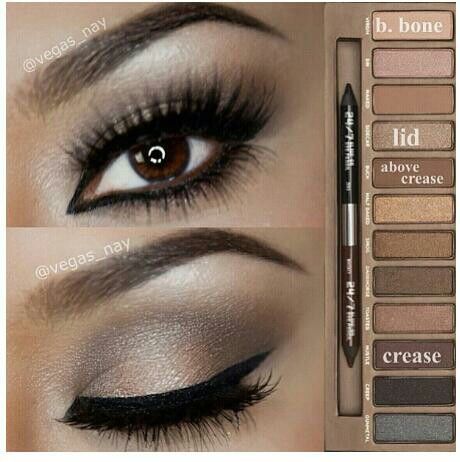 The shadows in your Naked palette can stand alone and create gorgeous looks all on their own. You can also use the neutral shadow shades in your palette as a foundation for a statement eye makeup look.
Apply Naked's Virgin over your entire eyelid to create a light-reflecting foundation for a darker smokey eye. Or, use Naked Heat's Low Blow to start your look off with a warm matte base that you can easily build off of with bolder colors. Your Naked palette can still be useful even if you're only using one or two shades as a base for your look.
7. Use Your Brushes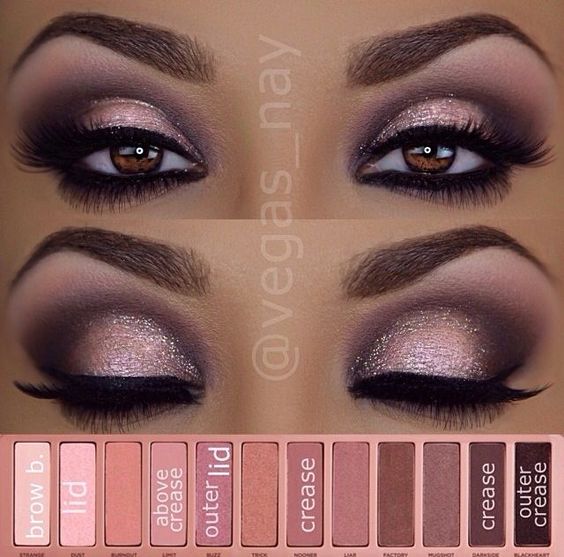 Every Naked palette comes with a two-sided makeup brush, but many people quickly forget about these included tools. The Naked brushes are high-quality and multipurpose; you shouldn't leave them perpetually snapped up in your palette's case.
Even though your Naked palette has a convenient built-in slot for brush storage, free your Naked brushes and integrate them into the rest of your makeup brush collection. You can use your Naked brushes to create any eye makeup look, even if you're not using your Naked palette. These brushes also make excellent detail tools for highlighting small areas of your face.
Urban Decay's Naked palettes include a combined forty-eight beautiful shades that you can use to create an endless amount of gorgeous makeup looks. Don't get stuck in a rut with your palette(s). Harness your creativity and use the ideas in this post as inspiration to take full advantage of the endless versatility of Naked palettes.
Click here to buy Urban Decay's products.  Click here to buy the latest best Naked palettes.