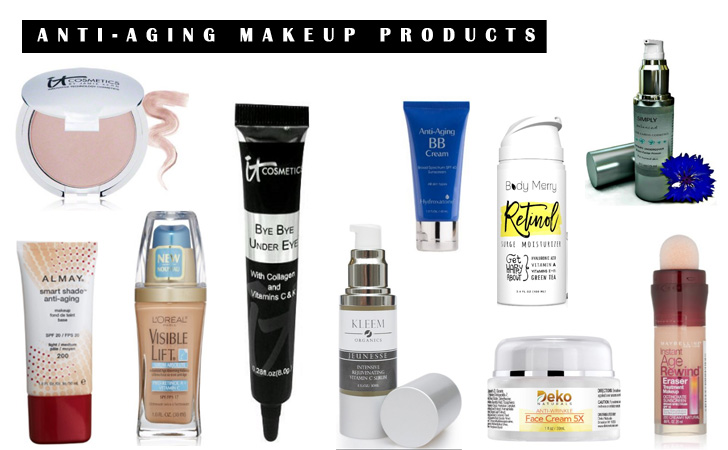 Countless anti-aging beauty products are available on the current cosmetics market. Almost every drugstore and high-end makeup brand offers a line of anti-aging products that claim to reduce the appearance of wrinkles, fine lines, and other visible signs of aging. However, it can be difficult to determine which products are actually effective at minimizing visible signs of aging and which ones are just regular makeup products with a ramped-up price.
Read the following anti-aging makeup products reviews to discover the top rated best anti-aging makeup products that are truly effective at reducing natural signs of aging that show on your skin.
10. Almay Smart Shade Anti-Aging Makeup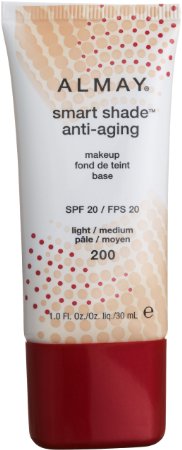 This original anti-aging makeup from Almay is a special skin tone matching formula that flawlessly blends into your skin tone for a natural and youthful finish. When you apply the liquid makeup to your skin, it appears white. Once you start blending the makeup, however, it shifts from white to a nude shade that smooths naturally into your skin tone.
The liquid makeup is formulated with special skin-sensing beads that penetrate deep into your skin in order to minimize the appearance of visible wrinkles and fine lines. It also brightens your skin and promotes its elasticity to help you achieve a youthful glow. This anti-aging Almay product is formulated without parabens, fragrances, and other harsh ingredients that can be harmful and irritating to sensitive skin.
9. L'Oreal Paris Visible Lift Serum Absolute Advanced Age-Reversing Makeup

This liquid makeup from L'Oreal Paris is a lightweight formula that illuminates your skin upon application. It easily minimizes the appearance of visible signs of aging when it is applied; it does not settle into fine lines and wrinkles in your skin like other similar liquid makeup.
After four weeks of use, this makeup helps permanently reduce signs of aging. It is infused with a special age-reducing serum that firms, smoothes, brightens, and evens your skin to achieve a youthful finish that lasts long after you remove the product.
8. It Cosmetics Hello Light Anti-Aging Crème Radiance Illuminator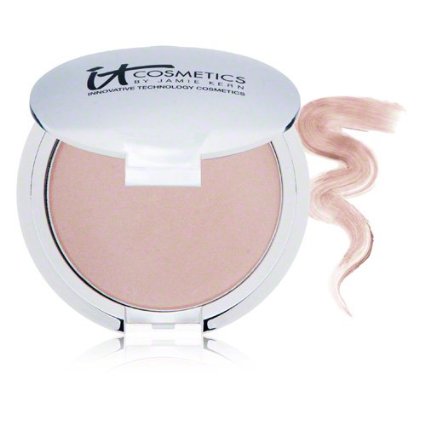 Aging skin often becomes increasingly dull over time and can leave your skin lacking the youthful glow you desire. This illuminator helps you achieve the natural brightness of youthful skin by providing you with a subtle shimmer that does not look shiny or sparkly.
This illuminator can be applied anywhere you're looking for a little extra brightness and youthful illumination. It applies smoothly to your skin and does not settle into fine lines or wrinkles. The product smoothes into your skin and provides a soft and flawless finish.
7. It Cosmetics Bye Bye Under Eye Full Coverage Concealer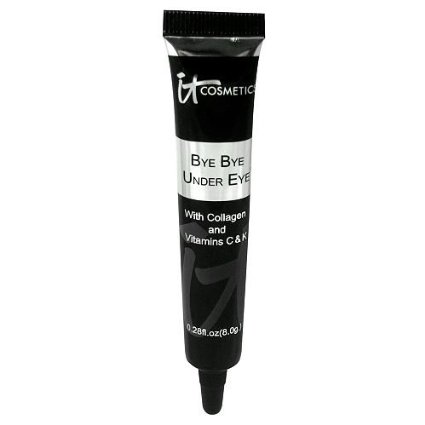 This under-eye concealer from It Cosmetics helps make the delicate skin around your eyes look younger immediately upon application. It is a lightweight and illuminating formula that minimizes the appearance of darkness, dullness, and dryness under and around your eyes.
The concealer is infused with Vitamin K that helps brighten your skin as well as collagen that permanently improves the elasticity of your skin to reduce the appearance of fine lines, wrinkles, and other visible signs of aging.
6. Hydroxatone Anti-Aging BB Cream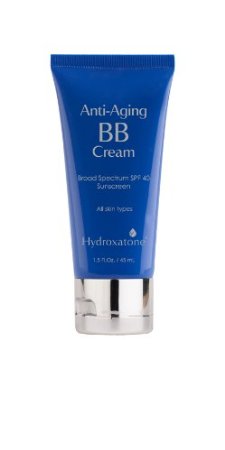 This BB Cream from Hydroxatone is a lightweight formula that smoothes easily onto your skin and provides a broad variety of anti-aging benefits. It is formulated to look natural on your skin and never appears heavy and cakey or settles into fine lines.
The cream is infused with natural anti-oxidants, anti-irritants, and SPF 40 sun protection. These natural ingredients help even out your skin tone and reduce the appearance of discoloration in your skin. They also helps moisturize, soften, firm, and brighten your skin immediately upon application for a youthful glow.
5. Deko Naturals Anti-Wrinkle Face Cream 5X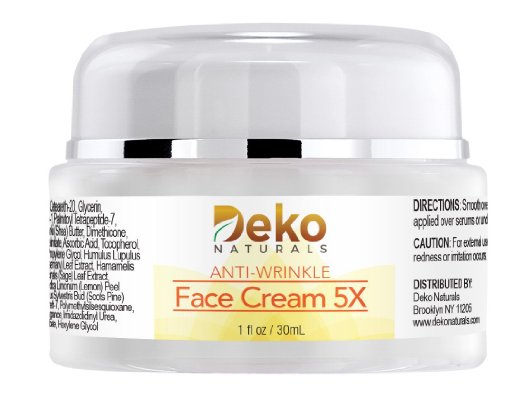 This anti-aging cream from Deko Naturals is a super-concentrated formula that quickly restores a youthful look to your skin. It is specifically designed to penetrate wrinkles, fine lines, and under-eye bags in order to minimize their visibility. The cream is lightweight and can be applied at night or worn underneath daily makeup.
The face cream is infused with a variety of ingredients designed to provide a multitude of anti-aging benefits. These ingredients include hyaluronic acid, retinol, and amino peptides, which quickly brighten, soften, smooth, and plump your skin for a more youthful appearance. The cream is also formulated with all-natural and organic ingredients that are paraben and cruelty-free.
4. Maybelline New York Instant Age Rewind Eraser Treatment Makeup

This treatment makeup from Maybelline is formulated with natural ingredients to help quickly reverse the visible effects of aging. It is infused with collagen and goji berry extract that tighten and firm your skin as well as increase its natural elasticity.
The makeup also includes a micro-corrector applicator. This specially formulated sponge applicator helps blur skin imperfections, including fine lines, wrinkles, age spots, and blemishes. The applicator helps micro-fill lines and wrinkles without settling.
3. Simply Balanced Delicate Caress Cosmetics Ultimate Undercover Silken Face Primer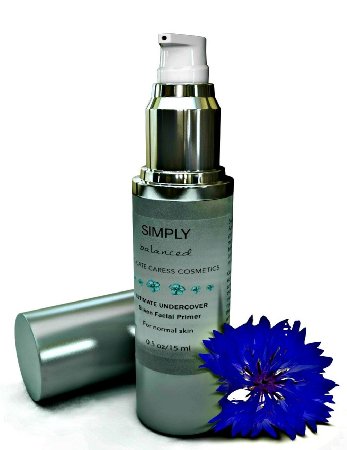 This primer is designed to help those with aging skin rediscover the joy and art of applying and wearing makeup. It provides a smooth, long-lasting base for your makeup that does not fade or melt all day long. The primer blurs any imperfections and visible aging signs in your skin to create a perfect and natural-looking canvas to which you can apply the rest of your makeup.
The makeup primer from Delicate Caress Cosmetics is an extremely concentrated formula; you don't need to use much product to achieve full and flawless coverage. It is formulated as a lightweight gel that smooths easily onto your face to hydrate, moisturize, revitalize, and protect your skin in order to mask and reverse existing signs of aging as well as prevent additional visible aging.
2. Body Merry Retinol Surge Moisturizer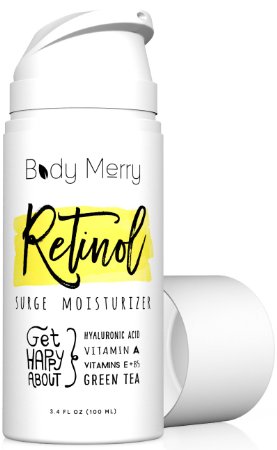 Frequent use of this beloved anti-aging moisturizer helps reverse and minimize existing signs of aging including wrinkles, fine lines, age and sun spots, and uneven skin tone. This moisturizer is designed to be used at night in order to revitalize your skin for smooth makeup application in the morning.
The moisturizer is infused with a variety of natural ingredients, including wildcrafted green tea, jojoba oil, Vitamin E, Vitamin B, hyaluronic acid, and shea butter. These natural ingredients blend together to moisturize, hydrate, and brighten your skin with long-term use.
1. Kleem Organics Intense Rejuvenating Vitamin C Serum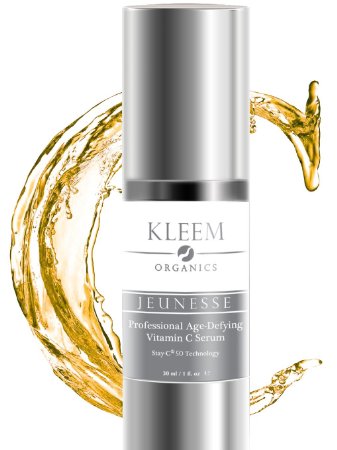 This serum from Kleem Organics is a lightweight and fast-acting formula that quickly and effortlessly reduces the appearance of visible signs of aging such as wrinkles, fine lines, and age spots. The serum is infused with Vitamin C that nourishes skin, improves its elasticity, and increases collagen production to achieve firmer, brighter skin.
The serum is excellent for sensitive skin. The natural Vitamin C-infused product is extremely gentle on your skin in order to smooth and soften skin. It is also infused with natural orange fragrance that radiates, illuminates, and brightens skin while awakening your senses.
There are many anti-aging products available that claim to have miraculous reversing effects on wrinkles and other visible signs of aging but turn out to be disappointingly ineffective. By using the products on this list, you can feel confident that you are taking advantage of the best anti-aging makeup products available on the current skincare market to revitalize and rejuvenate your skin for a bright and youthful finish.