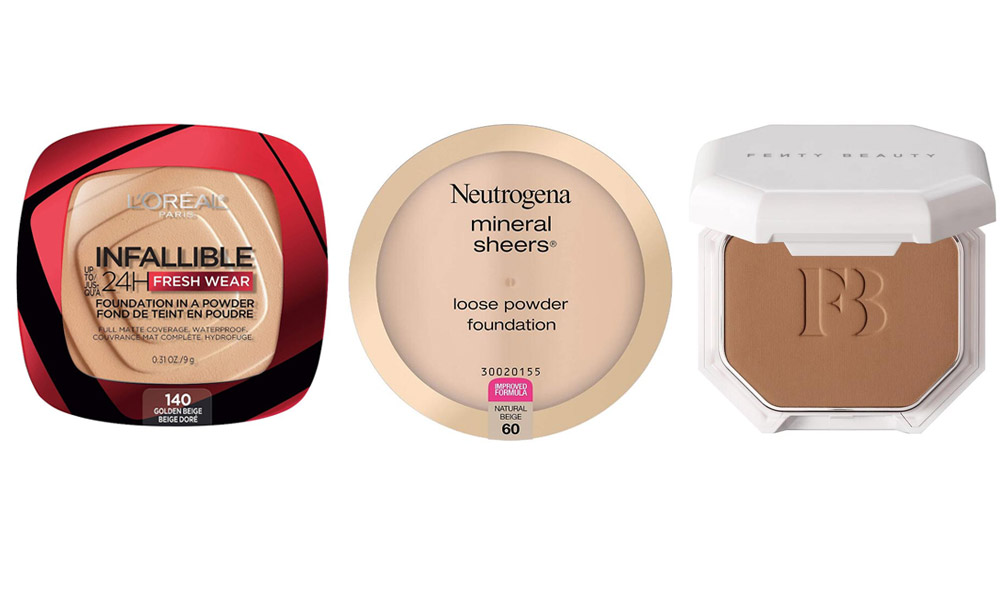 While liquid foundations are more commonplace for bold makeup looks, natural everyday glam calls for something a bit lighter but still provides adequate coverage. That's where powder foundation comes into the picture. It's more breathable than liquid foundation, so it's awesome for daily use.
Powder foundation is a breeze to use because you don't have to work extra hard to blend it in with a sponge or brush. All you have to do is tap it lightly into your skin, and you're done. That's why it's a favorite among on-the-go girls who need to do their makeup fast but still want to look flawless.
But in what situation is powder foundation better than the typical liquid one? And how do you even pick one when there are so many makeup brands to choose from? Here are our top picks for the best powder foundations out there.
When is powder foundation better than liquid foundation?
There are many situations where liquid foundation might be better, like when you have a photoshoot or are attending an important event. It might even be the best option for overly dry skin that needs a more moisturizing makeup base. But powder foundations are just as important in other situations.
If you have extremely oily skin, powder foundation is definitely better for you. First off, it always has a matte finish, which helps control shine. Powders can absorb oils and grime that build up on your face throughout the day, keeping greasiness at bay.
Powder foundations are also less comedogenic than liquid makeup. They sit on top of your skin instead of seeping into the deeper layers of your complexion. This lessens the chances of clogging and congesting your pores, which often leads to breakouts and blackheads. Because of this, powder foundation is excellent for acne-prone skin.
But don't get us wrong—these aren't the only skin types who can enjoy a high-quality powder foundation. During the hot summer, liquid makeup feels super uncomfortable on any type of skin. So when it's hot out, powder foundation is a wise choice for anyone—yes, even those with dry skin.
Interested in trying out powder foundation for yourself? Check out our top five recommendations below:
#1. Maybelline Super Stay Full Coverage Powder Foundation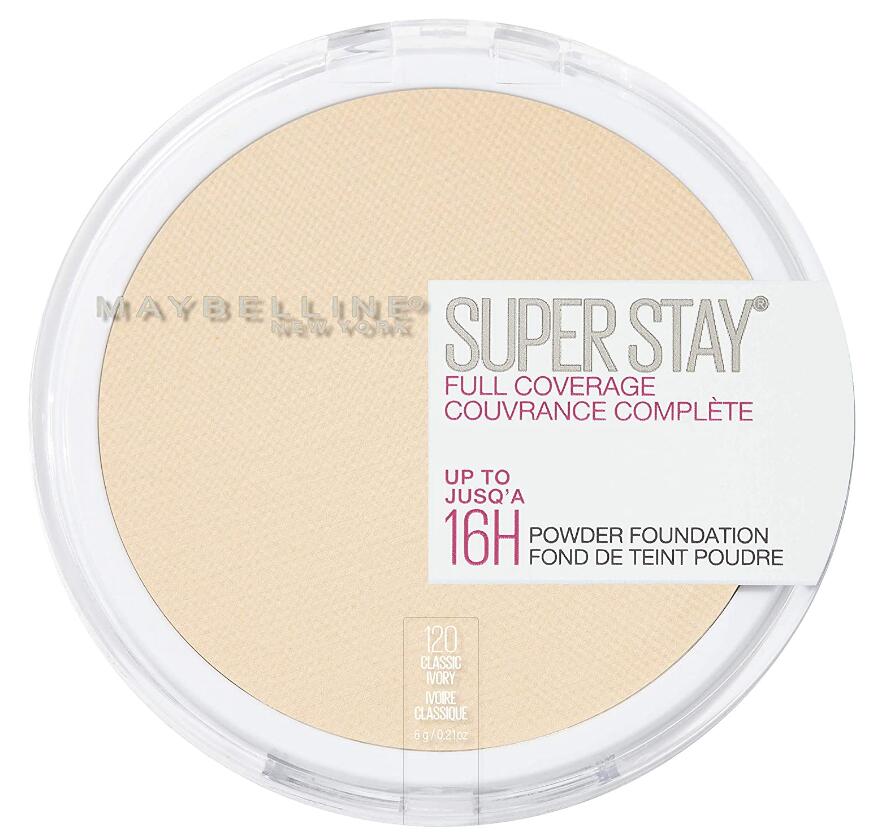 If you're familiar with Maybelline's Super Stay line, you'll know that they carry a thick and opaque liquid foundation for concealing the most stubborn blemishes and discolorations. This compact foundation is the powder version of that. It provides coverage and longevity for those extra-long days.
What's awesome about this foundation is that while it hides any imperfection and keeps your skin looking airbrushed, the finish is still light and powdery. You get the benefits of a liquid foundation without the heavy, sticky feeling on your skin.
This powder foundation lasts up to 16 hours on your skin, so it's great for day-to-night events. It's perfect for ladies who don't remember to touch up their makeup throughout the day—you probably won't need it, anyway!
#2. Fenty Beauty Pro Filt'r Soft Matte Powder Foundation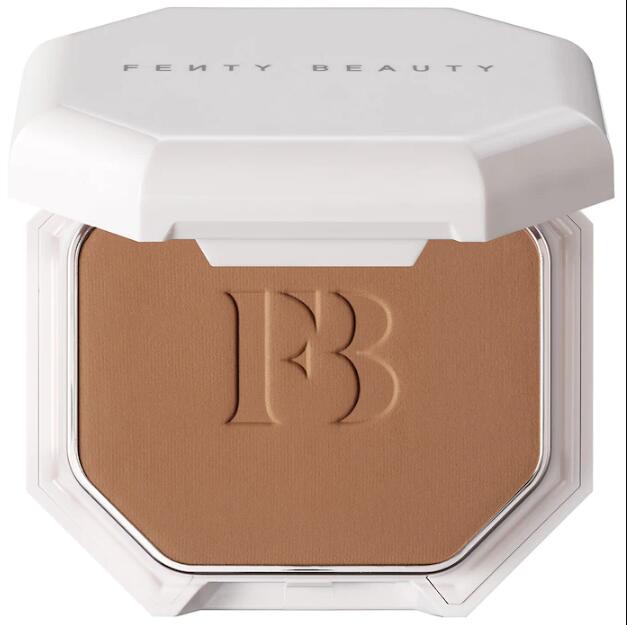 While this Fenty foundation offers high coverage to give you smooth, flawless skin, the finish is light as air. Your skin will feel soft and matte all day, so you don't have to worry about oiliness caking up your foundation. The finish is also a bit blurred, which makes your face look poreless and baby-smooth.
This foundation never settles into your fine lines or scars, which other foundations often do to accentuate those blemishes. With this Fenty powder, you can rest assured your skin will look clear and firm. It never creases either, so don't worry about your smile lines showing by the end of the day.
It's also resistant to sweat and humidity, which means your makeup won't melt off even on really hot summer days. It's a fantastic full-coverage foundation to use for beach trips and vacations.
The best thing about this powder foundation is the range of colors it has in the line. Fenty has never been one to come out with just a handful of shades for their liquid foundations, and they've also gone all out with this. There are 50 shades to choose from, so you can be sure you have one that matches your exact color.
#3. L'Oreal Pro Filt'r Soft Matte Powder Foundation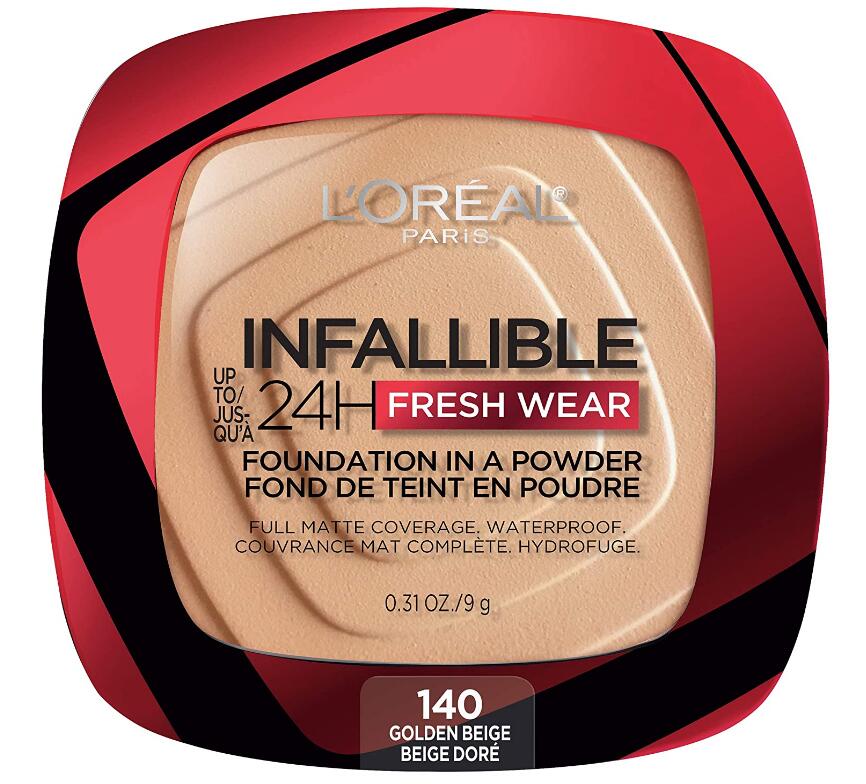 If you're in need of a powder foundation that outlasts most of your liquid ones, this one by L'Oreal is the one for you. It stays put for up to 24 hours and likely won't budge even when you're busy running errands all day. Not even water and sweat can melt it off, since the formula is resistant to those.
Even though it offers full, opaque coverage, this powder foundation still sits very comfortably on the skin. It's practically weightless and leaves your skin to breathe, allowing you to look and feel fresh all day long.
The finish of this powder is a natural matte, so it won't look cakey even if you pack on multiple layers. It also has a slight blurring effect to minimize the appearance of harsh lines, wrinkles, and pores.
Sensitive, acne-prone skin will love this powder foundation. It's tested by dermatologists to be non-greasy and non-comedogenic. Even if you wear it all day, you don't have to worry about it clogging your pores and causing any pimples to break out the next day.
#4. bareMinerals Original Loose Powder Mineral Foundation SPF 15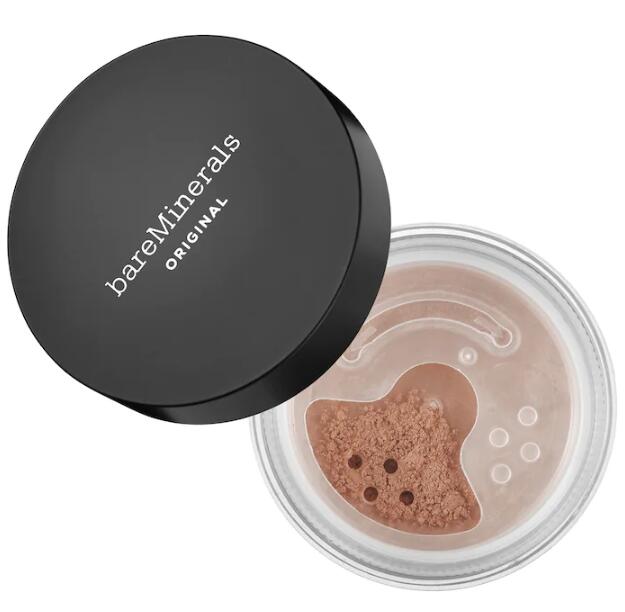 If you have sensitive, allergy-prone skin, this mineral foundation by bareMinerals is the best one for you. It's formulated to be gentle to the skin and even provides protection against the sun's harsh UV rays.
This vegan foundation comes in a loose powder instead of a compact that other brands usually come up with. Loose powders sit more comfortably on the skin and are usually lighter and give off a more natural finish. If you don't mind a foundation with light to medium coverage, this is an excellent choice.
This powder is infused with zinc oxide and titanium dioxide to provide SPF 15 to your skin. You'll need this extra protection if you're going outdoors and exposing yourself to the sun.
Your sensitive skin need not worry about potentially irritating ingredients causing some sort of reaction when using this powder foundation. It's made with only five mineral ingredients and doesn't contain harsh chemicals like talc, coal tar, parabens, SLS, SLES, formaldehyde, and more.
#5. Neutrogena Mineral Sheers Loose Powder Foundation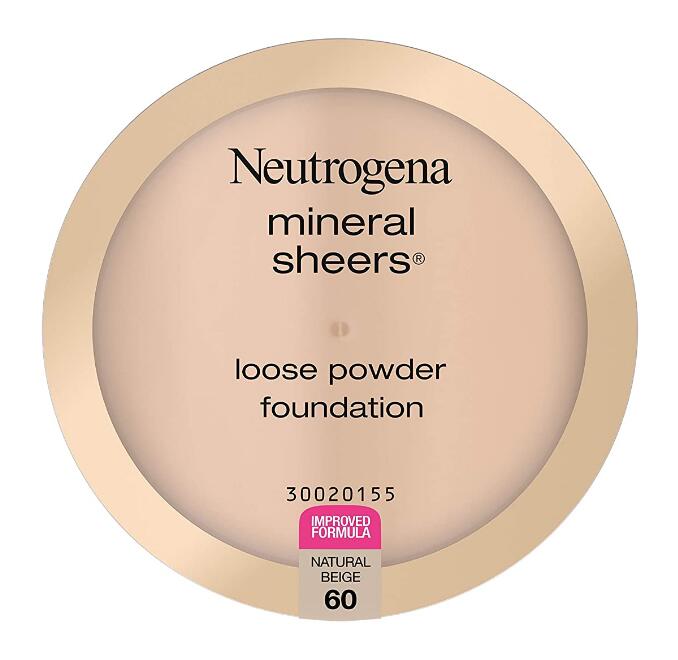 Another lightweight loose powder foundation is this one by Neutrogena. It's infused with skin-loving vitamins that protect and strengthen your skin, allowing you to look gorgeous while caring for your complexion.
This sheer powder contains vitamins A, C, and E, which are all essential for building a strong skin barrier. These vitamins help to enhance the overall tone and clarity of your skin.
Although this powder is sheer with one layer, you can build it up to medium or even full coverage. With enough layers, it can cover up blemishes and redness, making your skin tone look more even.
This powder gives off a natural matte finish, making you look like you're not even wearing any makeup. It's also super breathable, so you never feel any cakiness on your skin throughout the day. If you dig that natural glam look, you'll love this powder foundation.
Conclusion
There are a few factors that will change your preference on what powder foundation to choose, like whether it's a high-end brand or if it provides full coverage. But all in all, you can't go wrong with any of the foundations we've listed above.
If you've been wearing liquid foundation all your life and want to make the switch to something lighter, more matte, and less comedogenic, take this as a sign to try out powder foundation.
Your skin will thank you for the breathability and breeziness of these soft and buttery powders that make your skin look a little more seamless and radiant. Subscribe to get more beauty shopping tips on herstylecode.com.