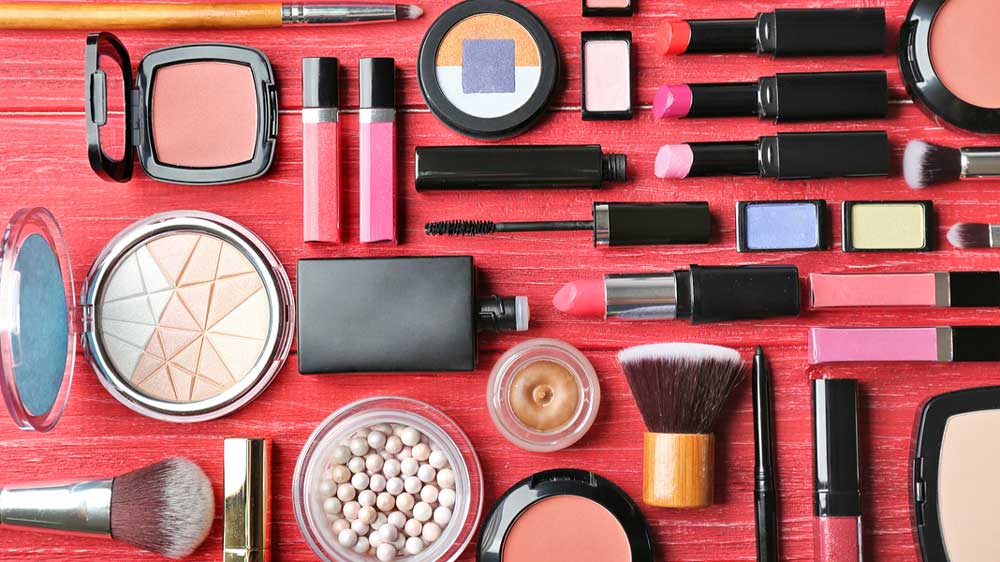 You can't create a high-quality look without high-quality makeup. No matter how much skill you have, your makeup will always reflect the quality of the products you use. Plus, wearing low-quality makeup can have consequences–like clogged pores and more frequent breakouts–that go deeper than a cake-y, flaky finish.
That doesn't mean you have to write off affordable drugstore makeup completely. In some cases, buying dupes is a smart way to save money on more expensive products. However, designer makeup products are considered high-end for a reason. If you're unsure of which higher-end products are really worth your money, keep reading to learn more about the best cult favorite luxury makeup products with quality that can't be matched by any substitute.
10. stila Stay All Day Bronzer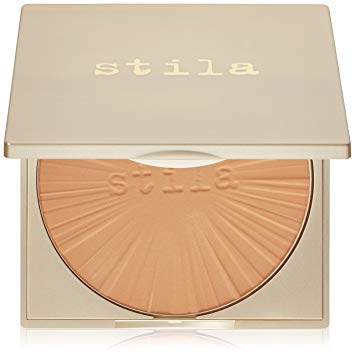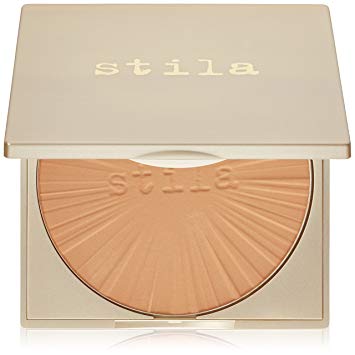 Get an instant glow that doesn't fade with this long-lasting bronzer from stila. The lightweight formula of this pressed powder bronzer is very easy t apply and blend. It won't streak or cake on your skin, so you can maintain your bronzy glow all day long.
With a unique matte-satin finish, this oil-free bronzer offers a subtle glow that never looks greasy. Just a small amount delivers rich, natural-looking color to your face and body. This bronzer is available in three shades–light, medium, and dark–to complement your unique skin tone.
9. Hampton Sun Airbrush Bronzing Mist

Achieve an artificial bronze finish that looks totally natural with this bronzing mist from Hampton Sun. Its rich, seamless color works wonders for concealing uneven skin tones, hyper pigmentation, and other imperfections. Alcohol-free and infused with almond and macadamia oils, this mist also soothes and hydrates your skin instead of drying it out.
Unlike other bronzing mists, the mist dries almost instantly to a matte powder-like finish that won't streak or rub off throughout the day. Application is intuitive and non-messy. Just shake the can, hold it a few inches away from your skin, and spray lightly until you reach the level of bronze you want.
8. It Cosmetics Vitality Brightening Disk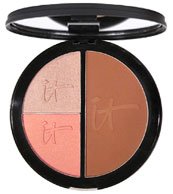 Personalize your shimmer and glow with It Cosmetics' revolutionary brightening disk. The innovative design of this pressed powder trio includes three separate products–matte bronzer, blush, and highlighter–in one compact.
Pick and choose the color, finish, and intensity of your makeup by using just one of the powders or swirling your brush through two or all three. The trio of powders are infused with natural ingredients–like green tea and acai–to deliver soothing, subtle but effective color that leaves your skin with a healthy glow.
7. VINCENT LONGO Urban Nights Lipgloss Set

Find your new favorite gloss or fall in love with all twelve options in this lipgloss set from VINCENT LONGO. Inspired by the joy and sparkle of the holiday season, this bright, cheerful lipgloss set can be enjoyed year-round.
All twelve glosses in this luxury set are full-sized but compact enough to easily carry with you on the go. Their nourishing formulas are infused with aloe vera and vitamin E to moisturize your lips and leave them soft and kissable at all times.
6. Scott-Vincent Borba Foundation Kit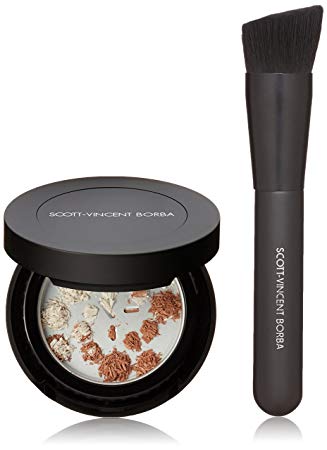 Brighten dull, tired skin and restore your youthful glow with Scott-Vincent Borba's anti-fatigue, anti-wrinkle foundation kit. The two-piece set includes a mineral foundation/wrinkle treatment powder along with a special complementary brush.
This kit's loose powder foundation formula is long-lasting and absorbs easily into your skin for a natural, seamless finish. Its revolutionary brush micro-exfoliates as you use it to leave you with smoother, brighter, renewed skin.
5. Grande Cosmetics Luscious Lashes & Lips Gift Set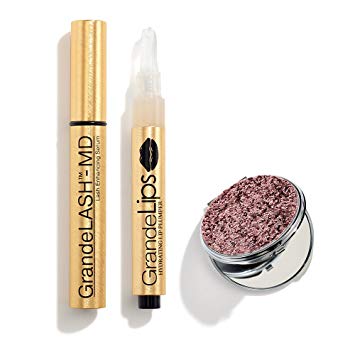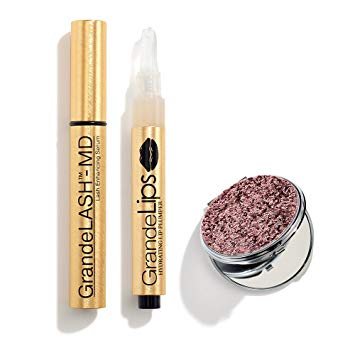 Perfect your lashes and your lips with this innovative luxury gift set from Grande Cosmetics. The set includes a 3-month supply of Grande LASH-MD, a clear gloss, and a travel mirror for easy on-the-go application.
Grande LASH-MD is a revolutionary formula that adds incredible length and volume to your lashes. The clear gloss in this set leaves your lips with a glamorous sheen that complements any natural makeup look. This three-piece gift set comes in a trendy pink and black snakeskin zippered bag that helps you easily bring your lip and lash essentials with you in style wherever you go.
4. Gorgeous Cosmetics Complexion Perfection Pack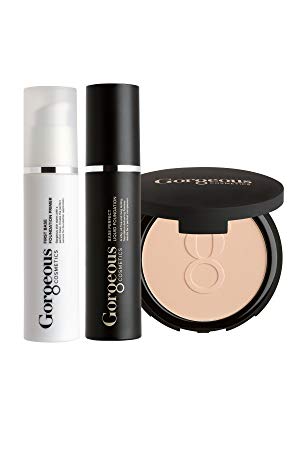 Polish and perfect your complexion with this set from Gorgeous Cosmetics. The three-piece kit includes a lightweight primer, liquid foundation, and pressed setting powder.
All three of these included products work together to leave your skin with a flawless, airbrushed finish that looks completely natural. The primer nourishes your skin to keep it soft and hydrated through all-day wear. The foundation offers a layer of seamless coverage that effectively conceals imperfections and leaves you with a subtle glow. Finish off your look with a layer of setting powder, which leaves your skin instantly oil-free and velvety-soft.
3. Grande Cosmetics Browtastic Beauty Box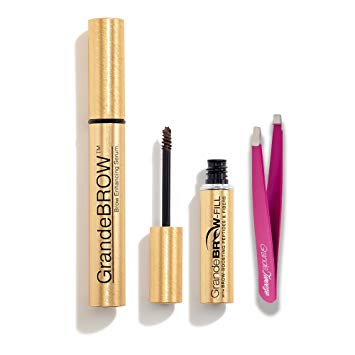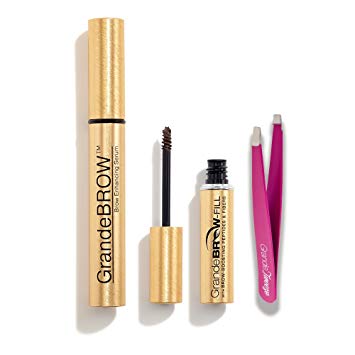 Your brows are one of the most defining features of your face and an automatic focal point of your makeup looks, so you want to make sure they're always at their best.
Discover the true potential of your brows with this full-service beauty box. The box set features a 4-month supply of the GrandeBROW formula that works to permanently grow and thicken your natural brows over a period of six to eight weeks. It also includes a long-lasting brow filler and a pair of ultra-accurate tweezers to help you perfect and maintain your brows.
2. Grande Cosmetics Glamour Eyes Purse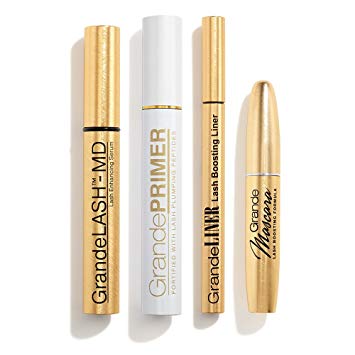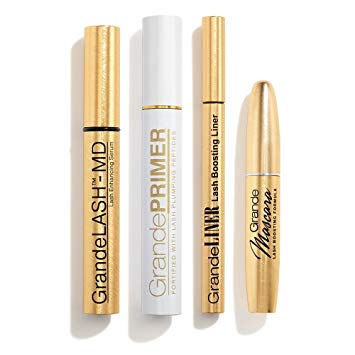 This Grande Cosmetics set leaves you with short and long-term benefits for your lashes.
The four-piece kit includes the GrandeLASH-MD formula, which permanently lengthens and also thickens your lashes with continued use. For immediate results, it also features mascara, liner, and primer to create an illusion of fuller, longer, darker lashes that look completely natural.
1. 37 Actives High Performance Anti-Aging Treatment Foundation

Stave off visible signs of aging and conceal existing imperfections with this multi-function anti-aging foundation from 37 Actives.
The foundation's innovative formula is infused with more than thirty anti-aging ingredients that absorb into your skin to prevent the future development of fine lines and wrinkles. In the here and now, the foundation also offers quality coverage that leaves your skin soft and smooth with a luminous, youthful glow.
When it comes to makeup, there's no substitute for quality. Use this guide to discover the best luxury makeup products with quality that actually validates their price tag.