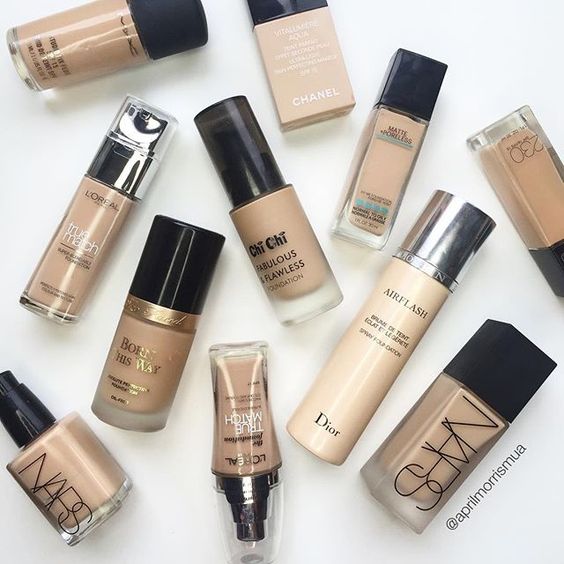 Every woman has different preferences when it comes to foundation. Some beauty lovers strive for sheer, barely-there coverage, while others prefer full coverage that effortlessly conceals any imperfections in your skin. Full coverage foundation can be a lifesaver when it comes to evening out your skin tone and effectively covering up even the most severe breakouts.
However, full coverage formulas can also be difficult to apply and wear with successful results. Even application and a smooth, natural-looking finish that doesn't appear heavy or cake-y are not always easy to achieve with certain full coverage formulas. However, that doesn't mean you should give up on full coverage foundation altogether. There are many full coverage foundation formulas out there that effortlessly perfect your complexion while offering lightweight, natural-looking results for comfortable, flattering all-day wear.
1. Kat Von D Lock-It Foundation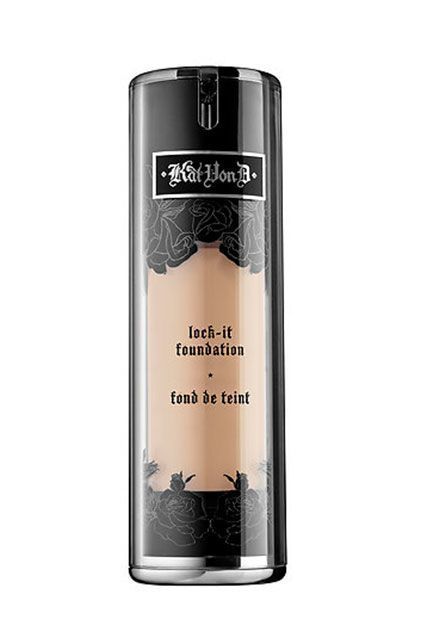 Kat Von D is known for its full coverage foundation and concealers that offer ultra-intense coverage for concealing anything–including tattoos. Lock-It Foundation is Kat Von D's popular long-wearing, lightweight full coverage foundation formula with a matte finish.
It can be a challenge to find full coverage foundation that complements oily skin types. Excess oil on your skin makes it difficult for full coverage foundation to stay in place all day long, which can lead to visible streakiness and a cake-y finish as the day goes on. The Lock-It Foundation is lightweight, so it won't dries to a smooth matte finish that combats shine and stays put effortlessly even on oily skin.
Finding the right shade of makeup for your skin is essential when it comes to wearing full coverage foundation. Because the heavy coverage that this type of foundation offers fully covers up your skin, wearing a shade that easily blends in the skin on your neck and jaw is key to smooth, natural-looking application. Kat Von D Lock-It Foundation comes in a wide shade range that includes thirty different shades from neutral fair ivory to warm deep espresso to help you find your perfect match.
2. Make Up For Ever Ultra HD Invisible Cover Stick Foundation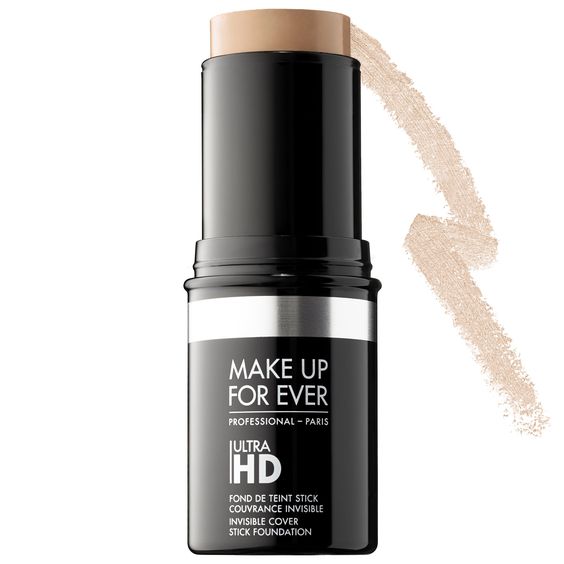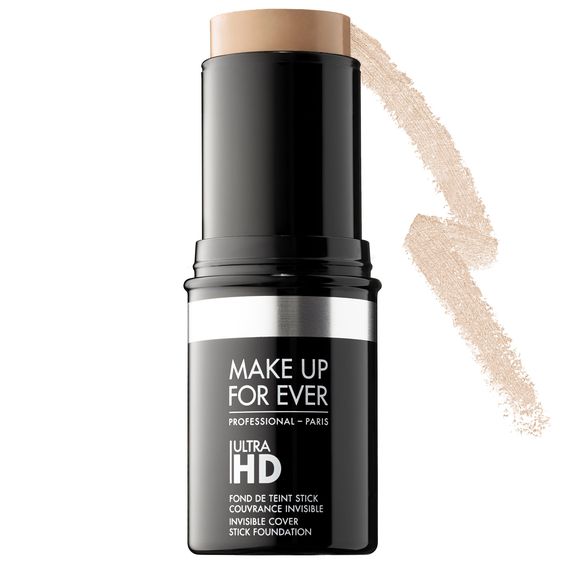 This stick foundation from Make Up For Ever offers buildable coverage that you can easily develop to provide full coverage. It resists flashback and deliver a smooth, even finish that looks natural even in pictures and under harsh lighting.
Many women are wary about using stick foundation formulas, but this foundation is ultra-creamy and blendable for easy application. It is ideal for dry skin types, as it naturally hydrates your skin without adding oil or looking cake-y.
3. Kevyn Aucoin The Sensual Skin Enhancer Concealer & Foundation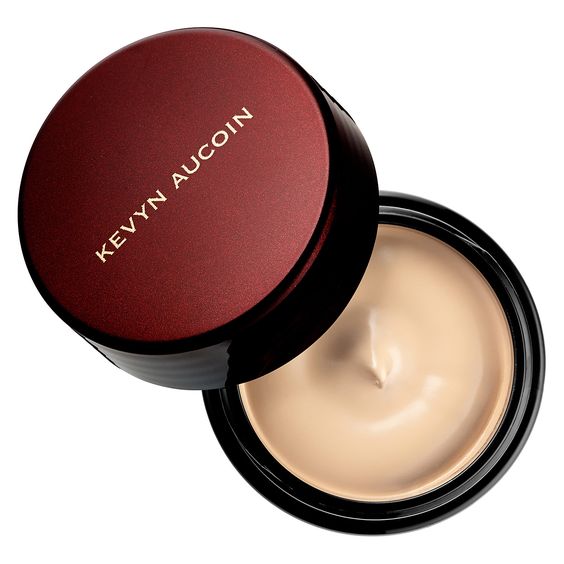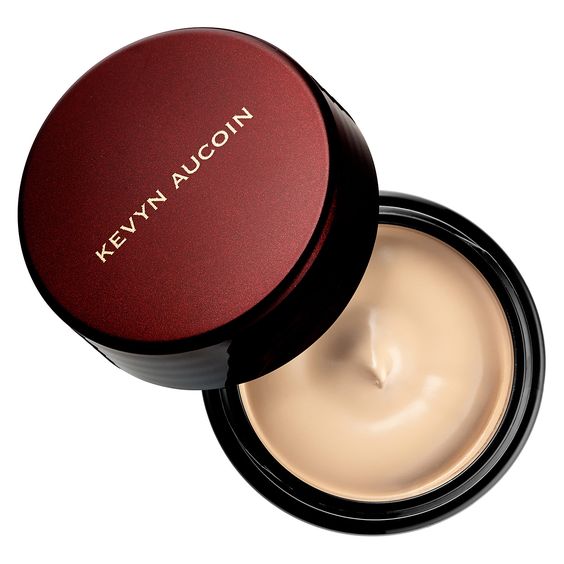 One common problem with full coverage foundation is its tendency to look cake-y, especially on dry skin types. Kevyn Aucoin's full coverage foundation offers a smooth, natural-looking finish for all skin types. Its infusion of jojoba oil and honey deliver gentle, non-oily hydration. The end result is a soft, dewy finish that makes your skin look naturally radiant.
This two-in-one concealer and foundation simplifies your daily makeup routine. Its coverage is ultra-buildable. You can use it as an all-over full coverage foundation and an effective concealer in areas that need extra attention.