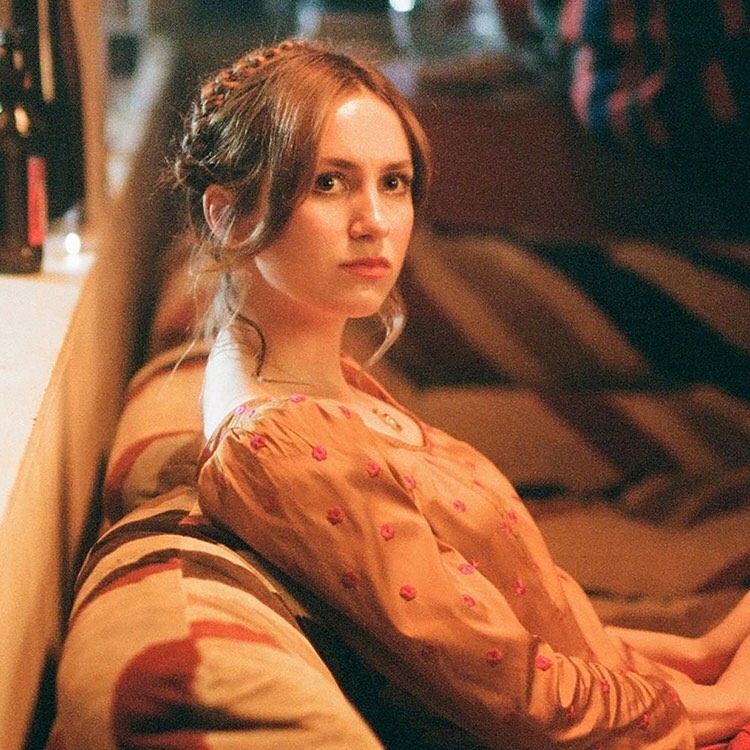 Berries, picnics and a relaxed time, don't we all crave that in the era of social media? Well, cottagecore is something that brings the two together.
Origin of Cottagecore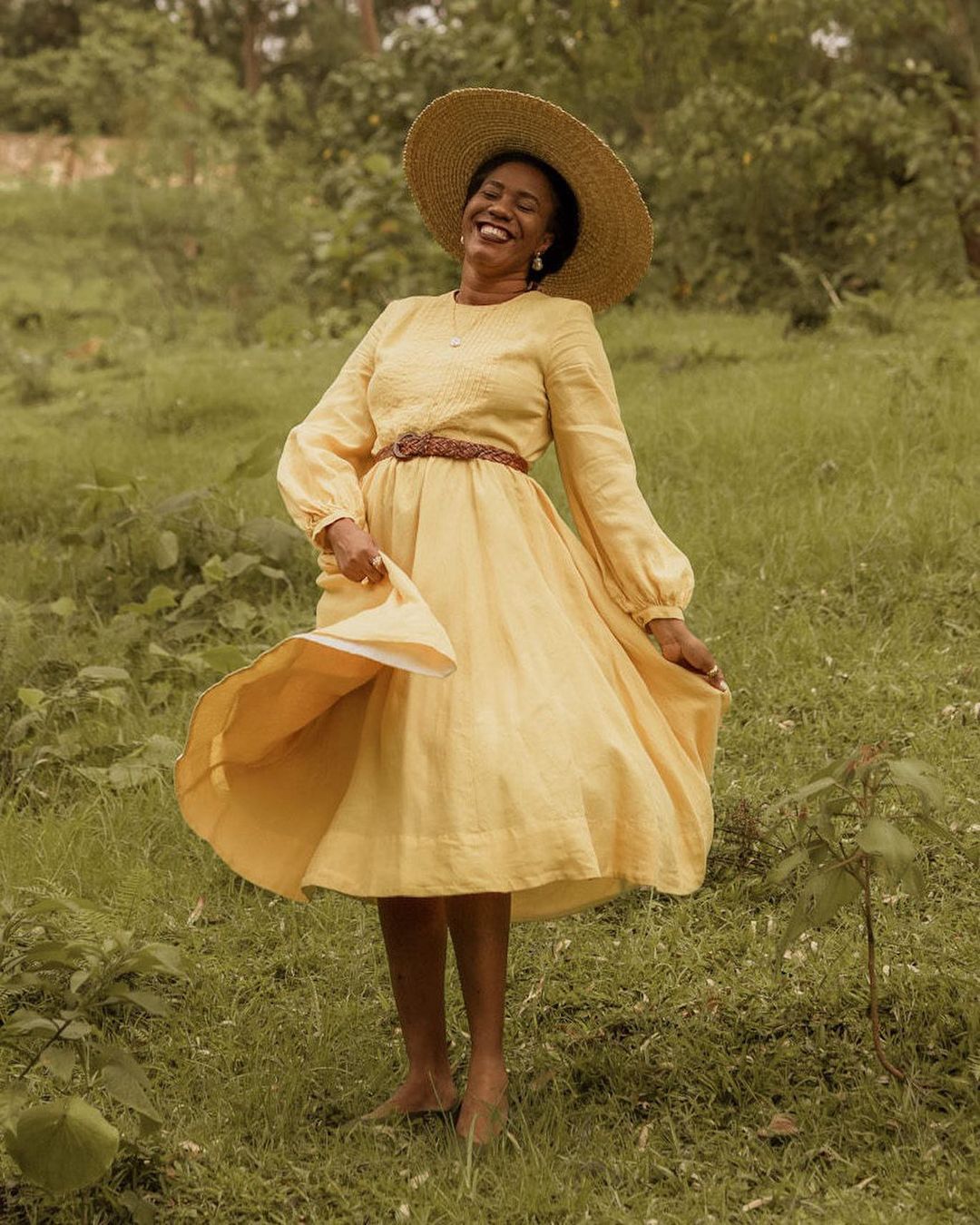 By definition, Cottagecore encompasses the love for sustainability along with slow living. Think collecting fruits and nuts, baking bread and breathing to enjoy the utmost essentials of mankind.
It is killing two birds with one stone. Cottagecore is counterculture to the ever-growing fast-paced digital world, and also a leading example of being sustainable and conscious towards our natural resources.
The Basic Aesthetic of Cottagecore
Another subculture born out of the internet, Cottagecore includes all your floral Laura Ashley dresses, linens and wools with ginghams of all kinds and a deep closeness to nature and its spiritual benefits. Lexi Howard from Euphoria also gives us some cute cottagecore moments mixed with dark academia, as played by actor Maude Apatow.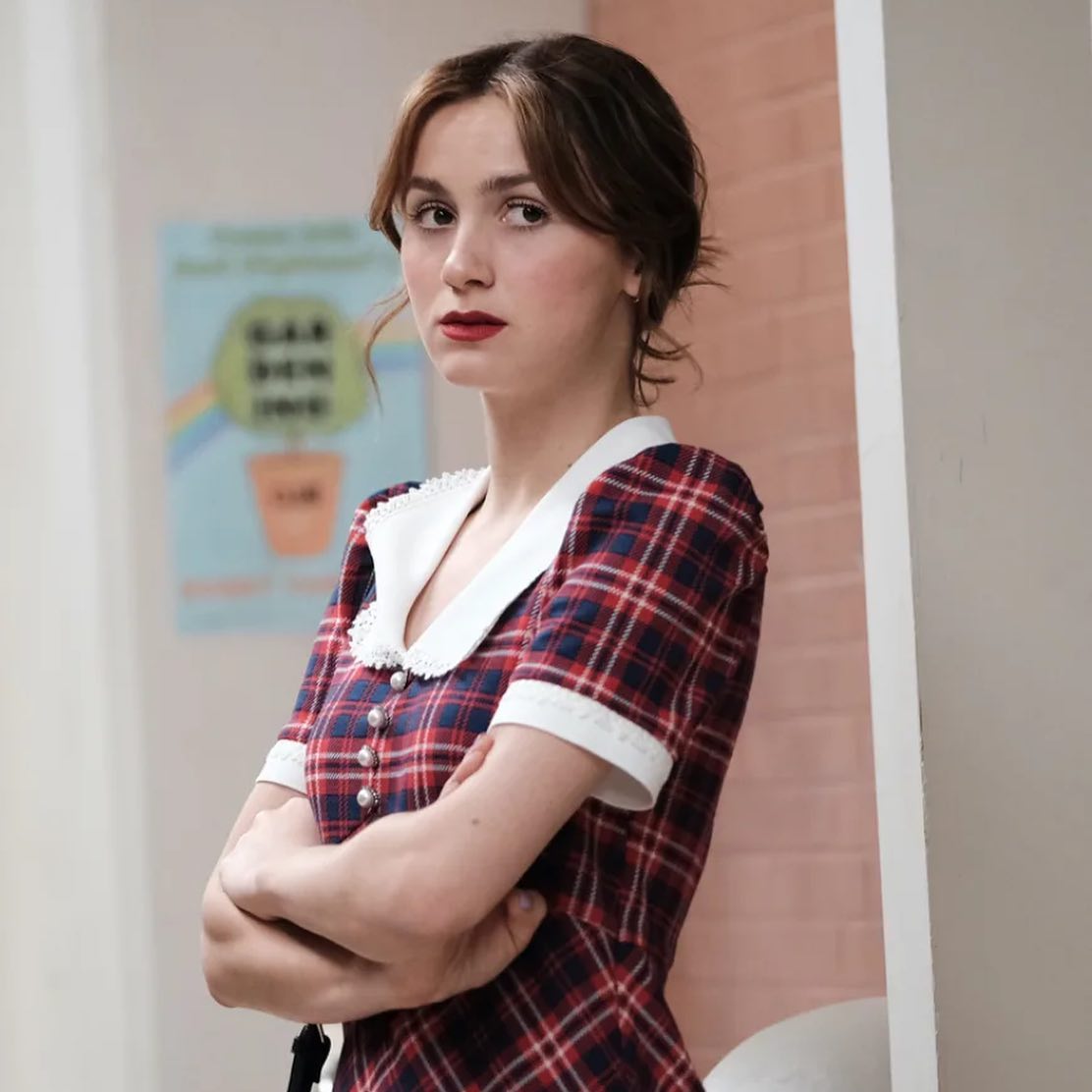 Gardenia elements of gnomes, garden plants, creepers and insects, all are welcome in this aesthetic. Interior designers often take inspiration from cottagecore when they want to create a forest inside a room. As an aesthetic standpoint, it takes cues from the traditional countryside of England, often portrayed in a bucolic manner.
It is a response against the capitalistic agendas of the recent aesthetics, and also as a remedy for the increasing screen time of the people today. In the grand scheme of things, it also mixes in the values of sustainability and the benefits of a rooted lifestyle when lived with nature.
"As a concept, it embraces a simpler, sustainable existence that is more harmonious with nature. Aesthetically, it's a nod to the traditional English countryside style, romantic and nostalgic," says Davina Ogilvie, founder of Wovn Home in an interview for houseandgarden.co.uk. To her and many others, it is fulfilling our needs outside the brackets of achieving it through monetary benefits.
Inclusivity in the Barn
Once you know about the cultural cues and the origins of Cottage Core, it is by default a question whether all races can follow it or not. Sure, the aesthetic references are highly white-centric and likewise follow the culture, but with the open attitudes of today, people from any region are free to create their own version of Cottagecore.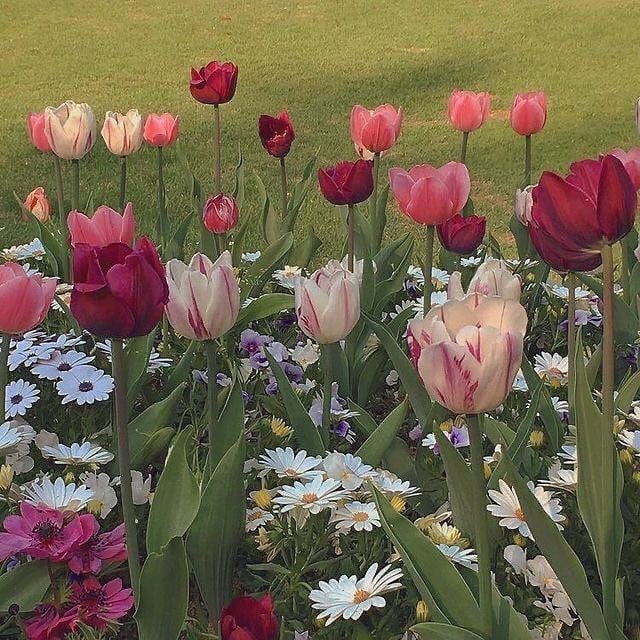 Essentials of the Cottagecore Fashion
Dresses
More recently, faerie and other soft aesthetics collide on the internet to create a cohesive version in fashion. Soft linens, shimmery net fabrics and flowy designs, all count for being cottagecore. Keywords to go after in this aesthetic are relaxed, calmness and sweet berries.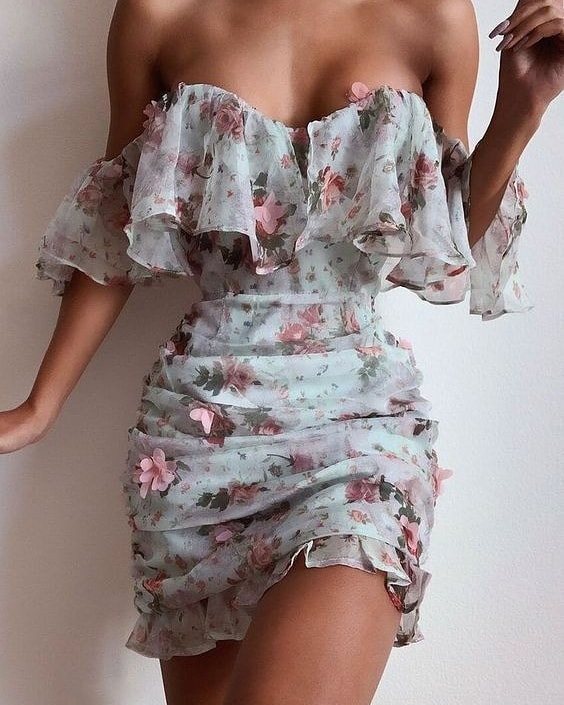 Ribbed details cinching the waist and sweetheart necklines were made for cottagecore fashion. Floral prints are by default something you can choose while browsing for such a dress, but gingham in pastel colors also make the cut, adding the tinch of peaceful countryside appeal.
Laura Ashley's dresses fall perfectly into the floral feminine aura. Her slit gowns and tucked in the upper half of the silhouette focuses on the female form, while keeping it comfortable for the wearer. Also, pretty prints, of course.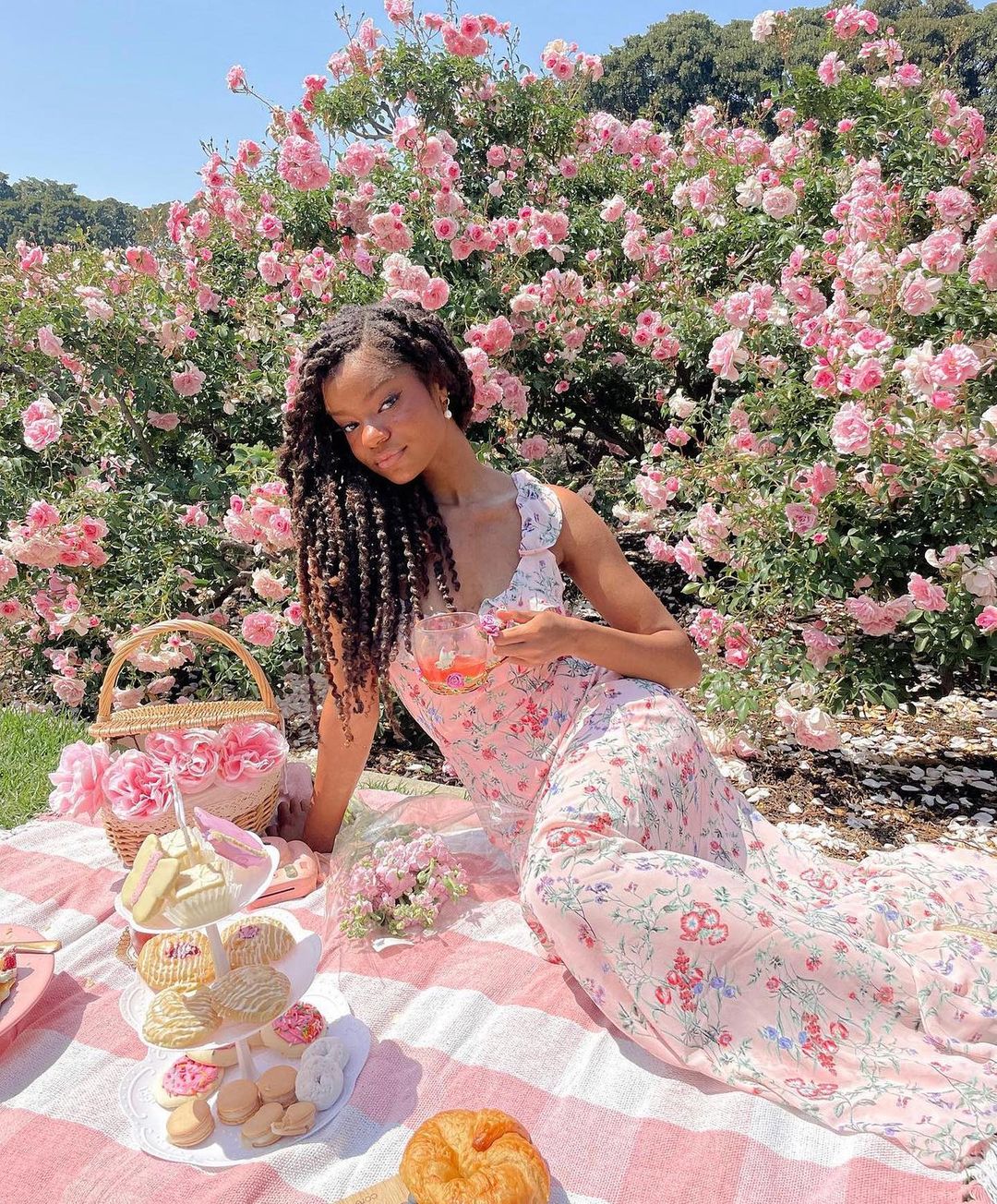 Apron dresses are also great to bring in the 14th century vibe, when most women were working at the farm as their full-time job. Today, apron dresses come in a variety of colors and fits, and can be experimental than just being brown and white.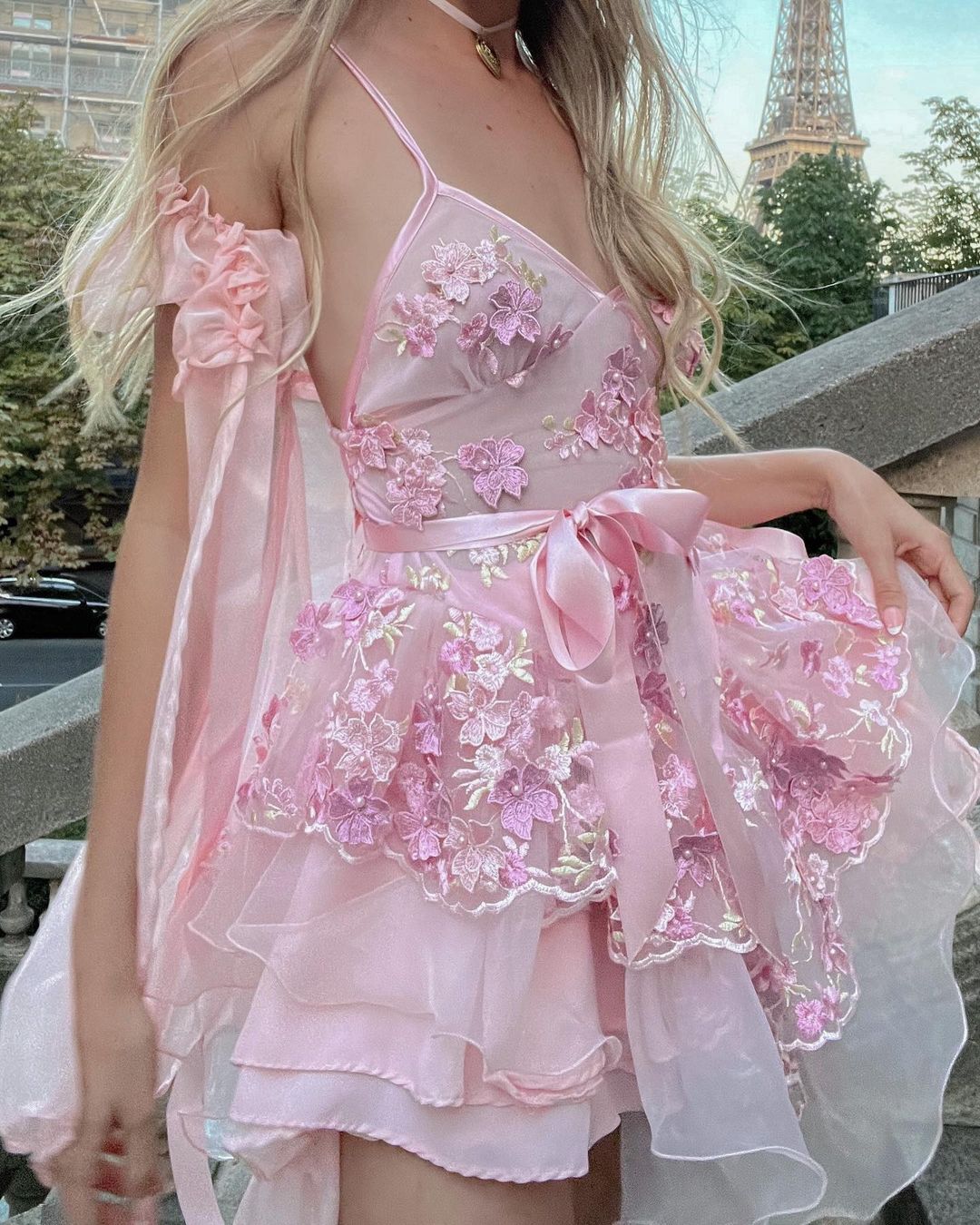 Tops
Since most tops in cottagecore are oversized, we recommend you to upcycle, DIY and recycle! The idea of staying relaxed and living a fulfilled life with what you've got (i.e. nature) gels in perfectly with the artsy diy culture. Knit, sew or add patches to whatever you feel can be reused from your wardrobe.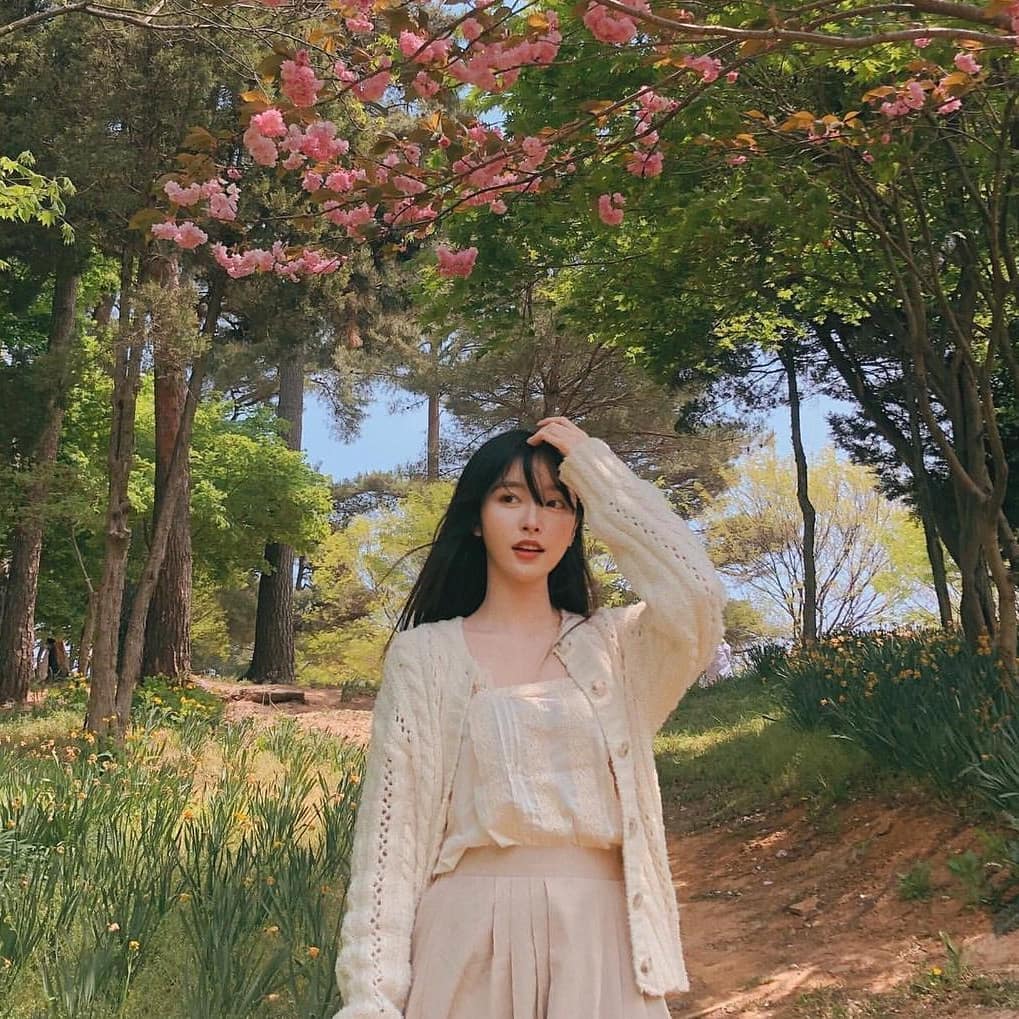 Chunky knits were all the rage recently, and did not stick to just tops. Skirts, sweaters, bikinis and even tote bags were created by gen z on Instagram with all the free time they had in their hands. Well, we are all in for it, anything to distract us from our phones, right?
Corsets or stiff tops also work great, provided they are lacey or else they won't give the countryside appeal. The shoulders and sleeves are often relaxed in these styles, and puffed out for balancing volumes. Such tops are also adorned with buttons and elastics on the hemline to give it more shape and versatility.
Skirts
Similar to dresses, but easier to choose, skirts can be anything flowy. Hemlines aren't a restriction when it comes to cottagecore, and you can choose a ditsy floral print in pale colors to match the rest of your wardrobe pieces.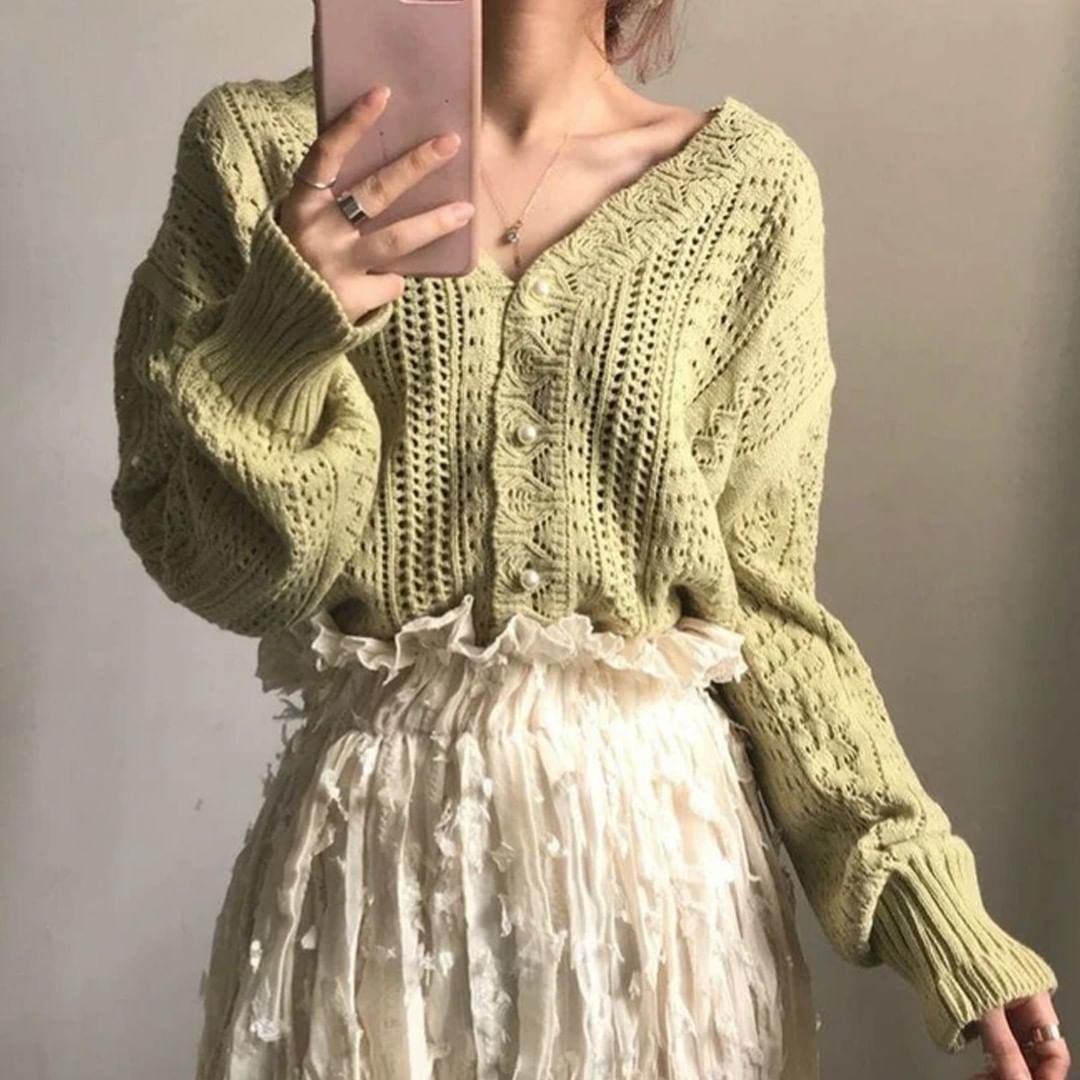 Layered skirts, which are often stitched together in horizontal patterns, are good for everyday use. Go for frilly or lace fabrics for a more fancy affair.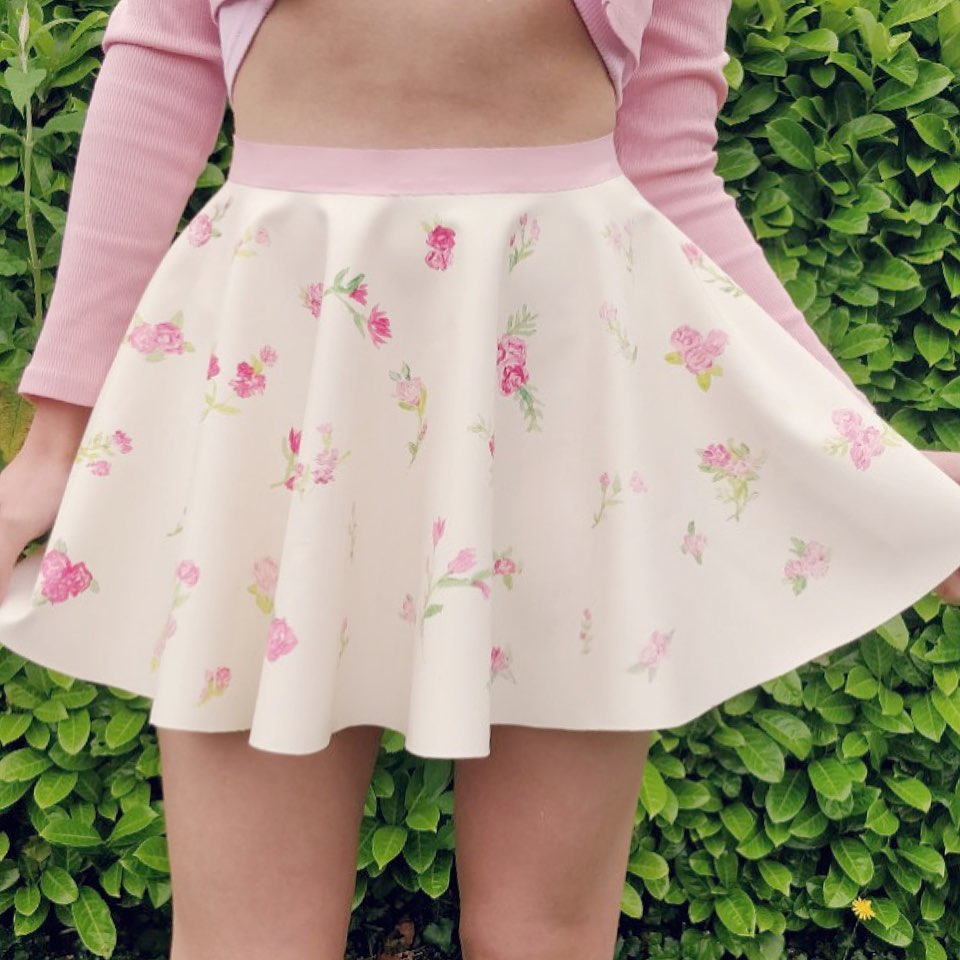 Pants
Pants aren't too big in this aesthetic, and thus we suggest going multifunctional with this piece. Dungarees with detachable upper half will suit well for different cottagecore styles, all the more comfortable to work around the aesthetics' activities. 
Shirts
Since the aesthetic is female-centric and flowy garments are the preferred choice, it can be hard to find outfits for inspiration that go well with buttoned up shirts. However, that does not kick the classic white shirt out of the cottage.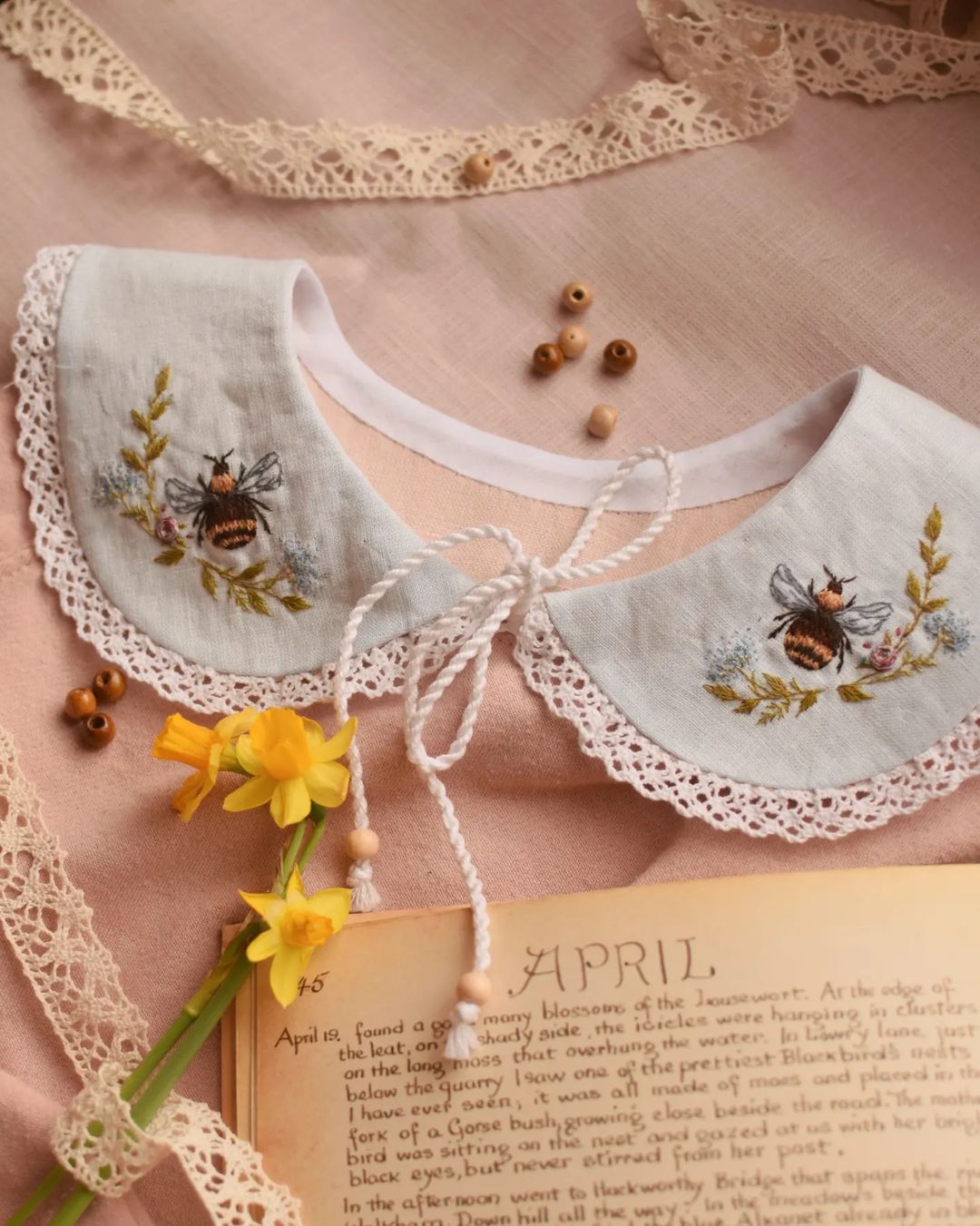 Peter pan collars add the balance of innocence and charm to any cottagecore outfit, bonus points if the shirt has net or lace details. Eyelet lace is a common intricate detail used in these shirts. It is best to invest one of these in an off-white or beige color, since true white is hardly seen in the color wheel of cottagecore. Bulgy pants, wrap around skirts and even mini dresses can be layered with a basic white tee.
Accessories in the Cottagecore Aesthetic
Baskets and Purses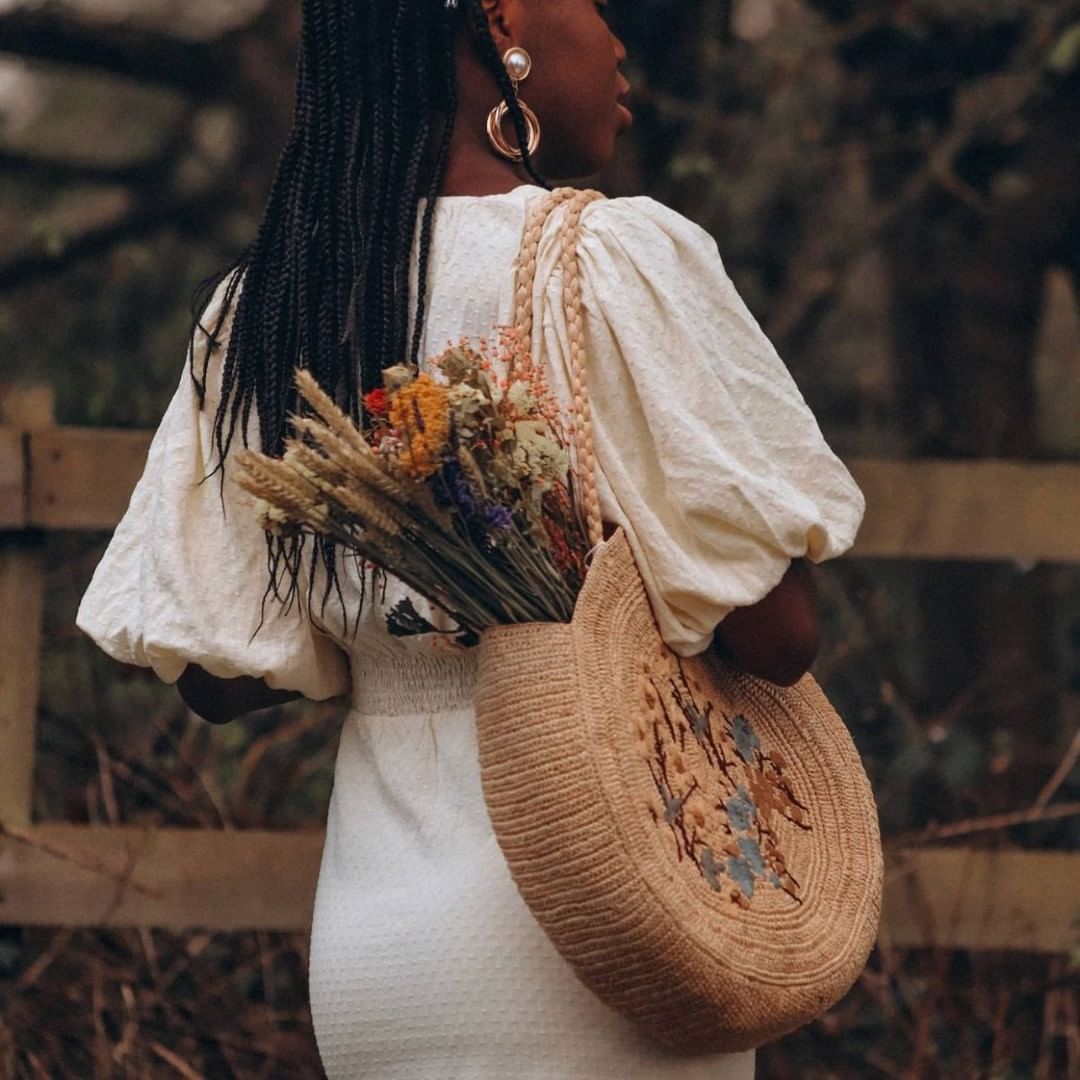 We understand that wearing a straw hat and a jute tote may not work everyday when you're living in Vegas or NYC. Thus, if you live in a happening city, then you can bring in the essence of this aesthetic through your clutch bags and totes, which are great for daily use. Look for designs, hand painted covers and embroideries of nature on these purses, anything which seems cottagecore to you.
Bows and scrunchies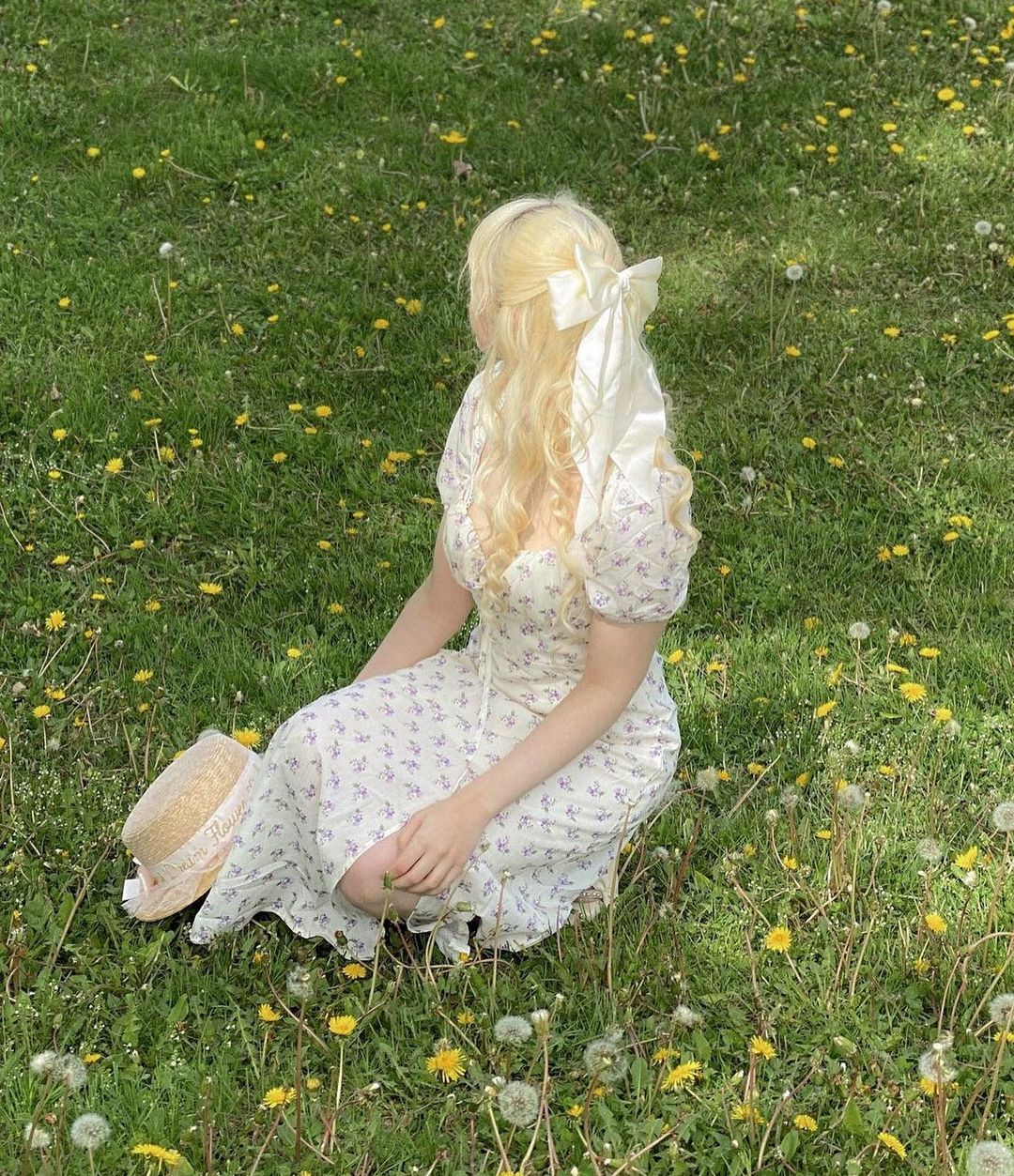 God is in the details, and it is stated true when you add a bowtie to your hair. Ultra-feminine yet truly sustainable, bows, whether in ribbon or clutch forms suit the cottagecore aesthetic in a fancy way. Think of all your friends sitting around on a picnic evening with fruits, berries and tea. We need a ribbon in that scene.
Shoes
While we can walk barefoot in this aesthetic, we are bringing a few footwear ideas to complete your pretty ensembles.
Pastel Blocked Heels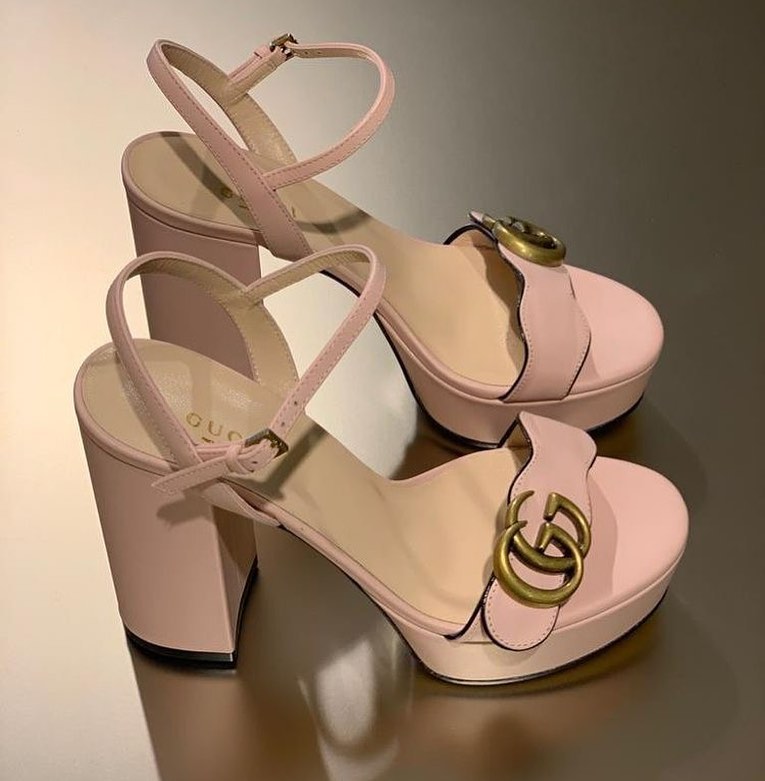 While flats should be your preference (hello, natural grass!), we can understand if you want to amp it up with a pair of towering footwear. Heels can work well in this aesthetic when it is the right color and shape. Pencil heels aren't much favored since the scene is on the grasslands and nature. Small block heels in white and pale blues and pinks will work with most of your outfits in this aesthetic.
Cowboy Boots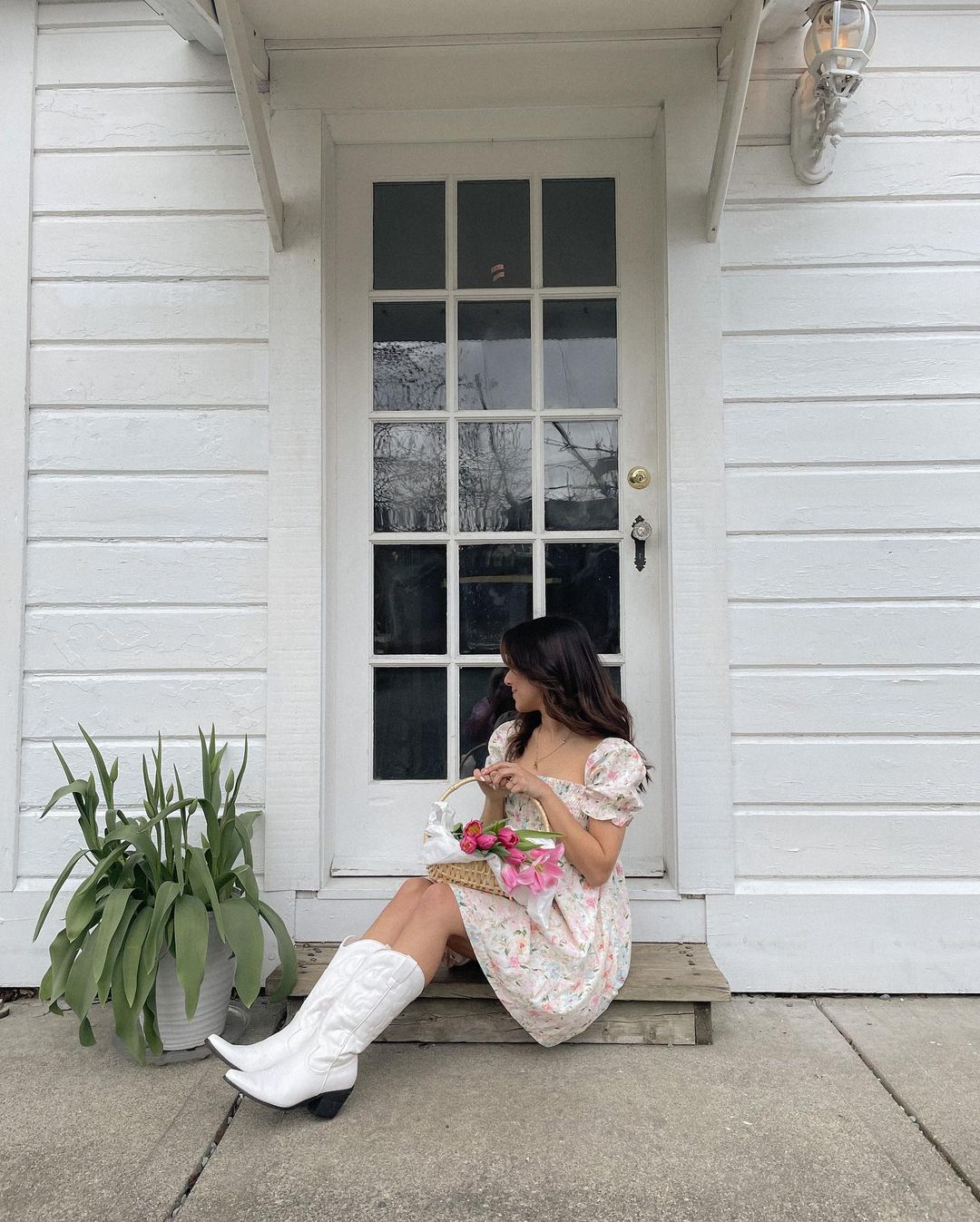 Yes, you read that right. Boots to some extent can work with short or mini dresses in cottagecore. No heeled boots though, since the whole look takes cues from its countryside living, knee-length cowboy boots suit the feminine dresses to balance the soft yet bold sides.
Flats and Slippers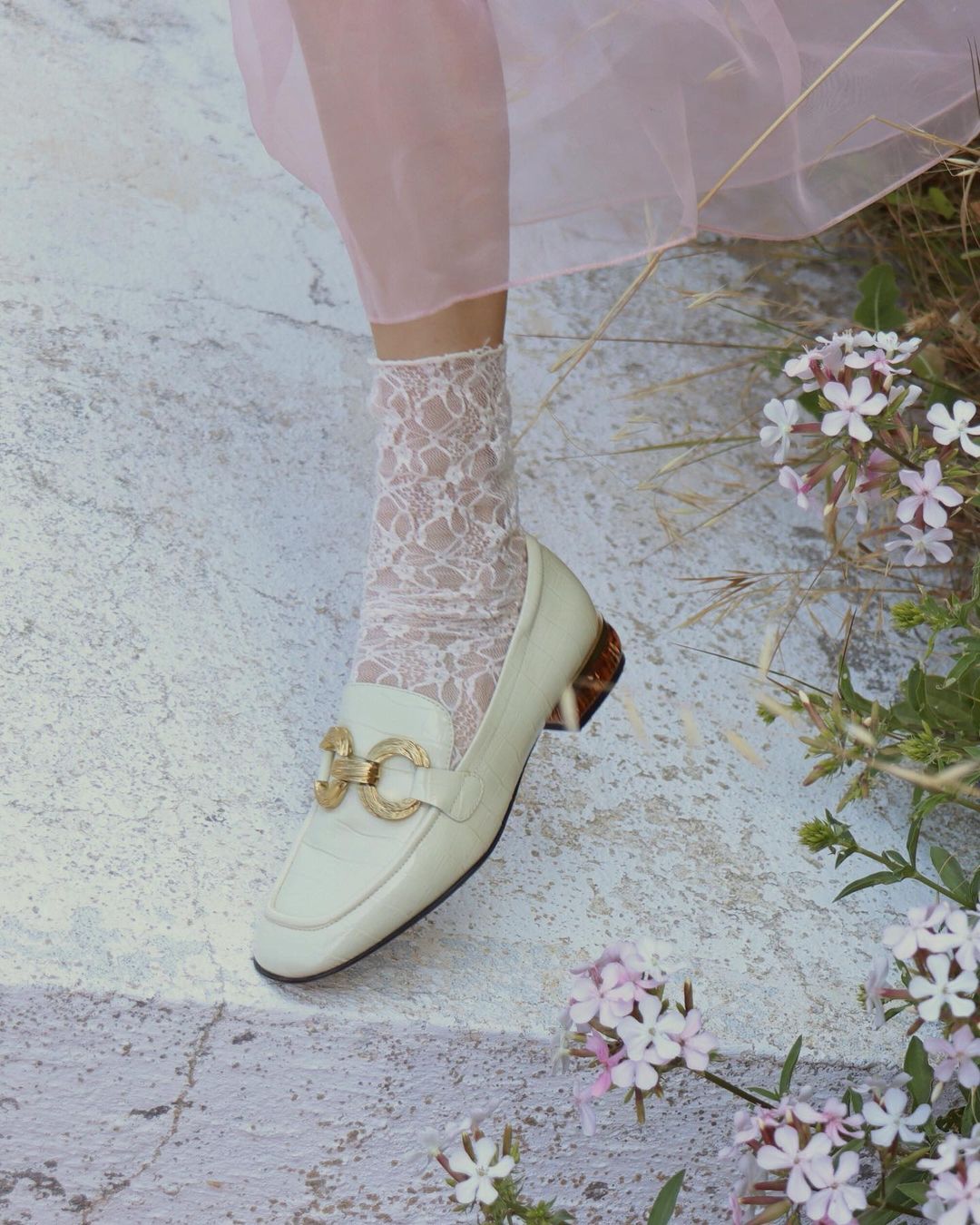 We are talking booties, closed-toe gem details and a little heel to give a Betty Boo look. Lace socks also work great with flats when worn with maxi dresses and skirts. There's not much to handle when choosing the right pair of cottage slippers: just keep it comfy to walk on the grass!
Frequently Asked Questions
What activities do you do in cottagecore?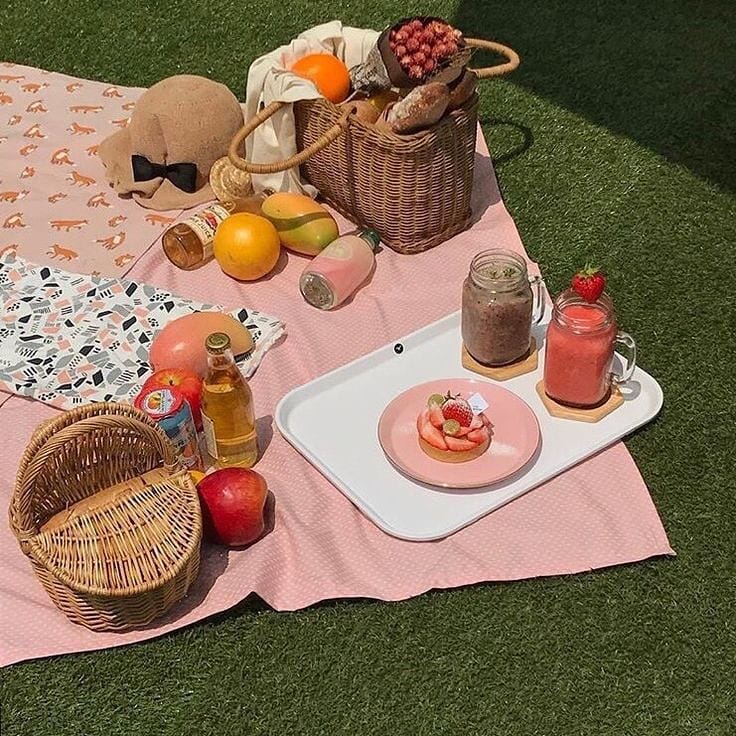 Relaxing over a picnic hangout, foraging and picking your favorite flowers and baking are some recreational activities conducted under cottagecore. While these are some activities which were taken up mostly as a full time job in the yesteryears, it is more of a relaxation exercise to let go of the hustle and bustle of city life today.
How is cottagecore different from grandmacore?
Grandmacore literally brings the old life back to the present. In a sense, grandmacore is more vintage and traditional as compared to cottagecore, which has room for experimentation for fashion styles and photoshoot ideas.
What time period is cottagecore inspired from?
Cottagecore is a celebration of an idealized rural life. It takes lifestyle tips from the 13th and 14th century, when the major occupation of the common people was farming and living for oneself and their families. As an aesthetic, it was popularized in the 2010s on Tumblr, but the term was coined more recently in 2020 through Tik Tok and Instagram.