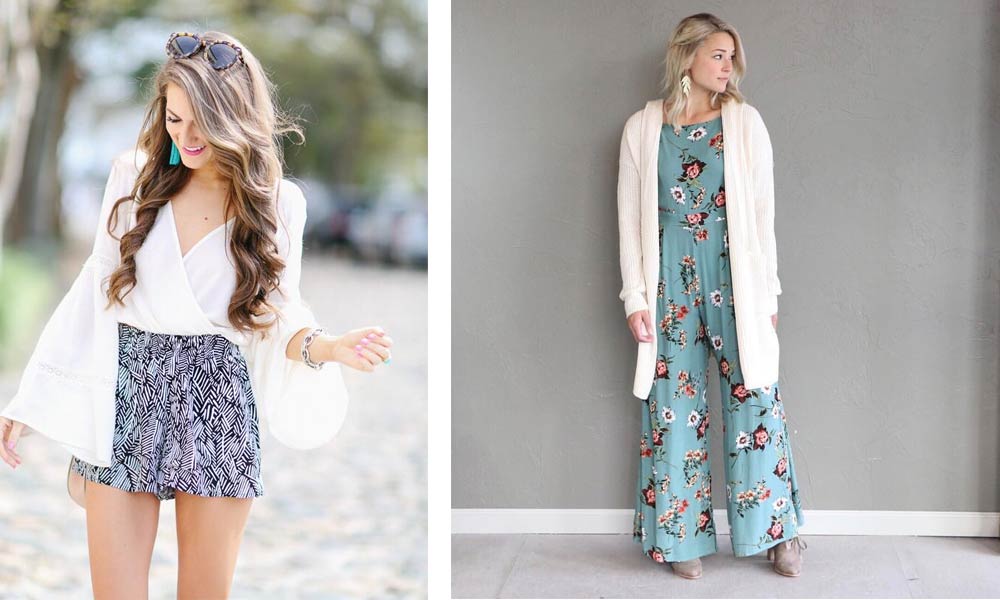 Working from home allows you a little extra freedom to enjoy your day. The first step is to create the best ensembles with the comfiest threads so that you can stay relaxed, look trendy, and be productive all at the same time. Here are a few of our favorite professional tops paired with the coziest pants and bottoms.
1. Bell Sleeves with Shorts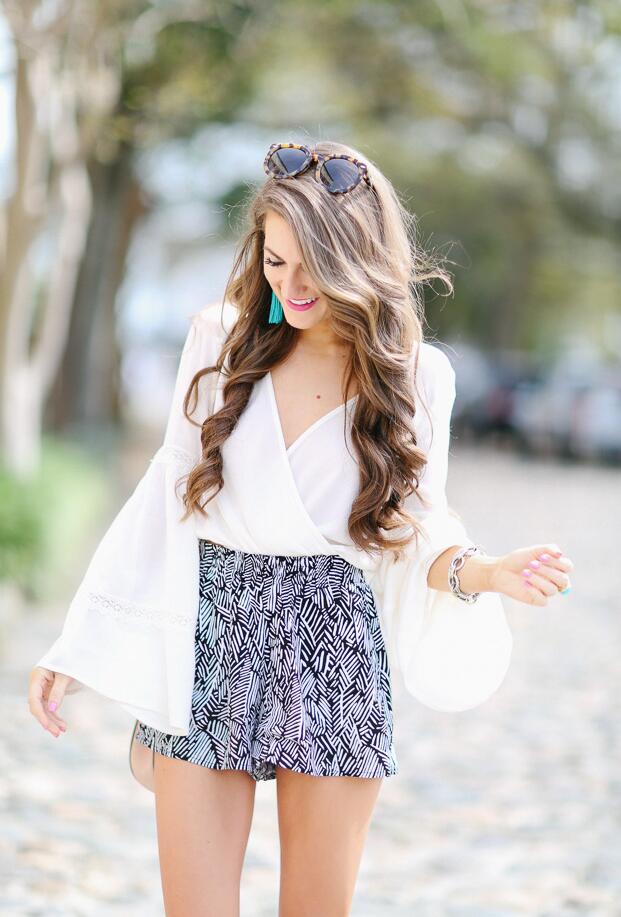 Stay cool in the summer heat with this warm-weather combo! Embrace the stylistic elements of the ever-trendy bell sleeves, while giving your legs room to breathe with a pair of loose shorts. You couldn't get away with beachy, cuffed shorts in the office, but you can totally ride out the heat (and attend those Zoom meetings) when you're at home.
You'll look upscale and fashionable with bell sleeves and feel cool and cozy in your breezy shorts. Try incorporating soft, warm colors like peach or marigold for an outfit that appears as relaxing as it feels.
2. Blazer Combo With Fitted Leggings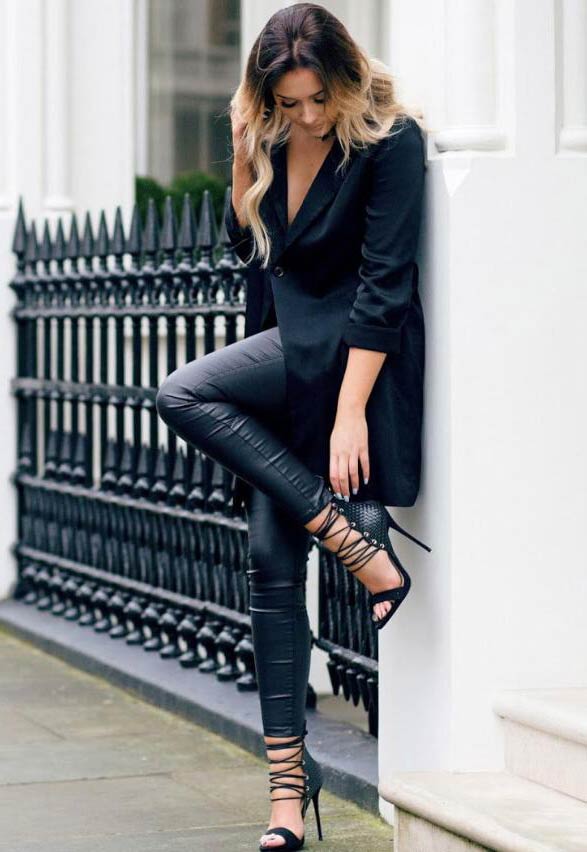 This ensemble is what we like to call "Cozy Corporate Chic". It is ideal for bouncing between your busy life and your numerous digital meetings and appointments. A high-end blazer will look great on camera during pitch meetings and brainstorm sessions. It couples perfectly with soft and stretchable leggings. These bottoms can pass as slim-fit slacks when need be, but they can also transition you from working on the clock to working out at home.
Put on your exercise/loungewear outfit of leggings and a plain top, and add the blazer at the last second to become instantly WFH-appropriate.
3. Oversized Fleece Sweater with Comfy Jeans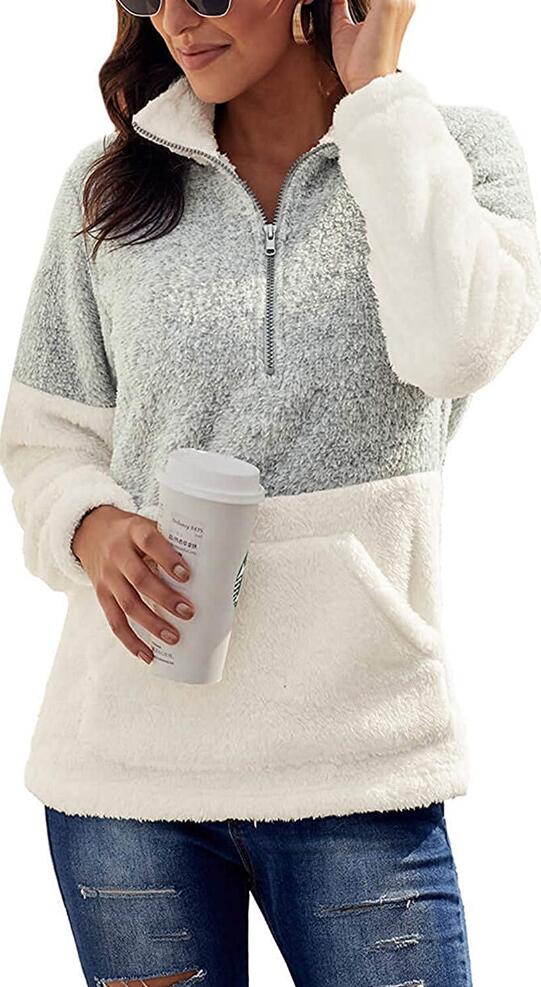 Settle in for the ultimate casual workday. An oversized sweater feels just like pajamas but looks appropriate for conference calls with the team. It's a great option for working moms at home with their kids, because it allows them to move freely. This paired with a good set of jeans is the perfect clothing choice for running around and getting work done in a busy home.
4. Colorful Crop Top with High-Waisted Faux Slacks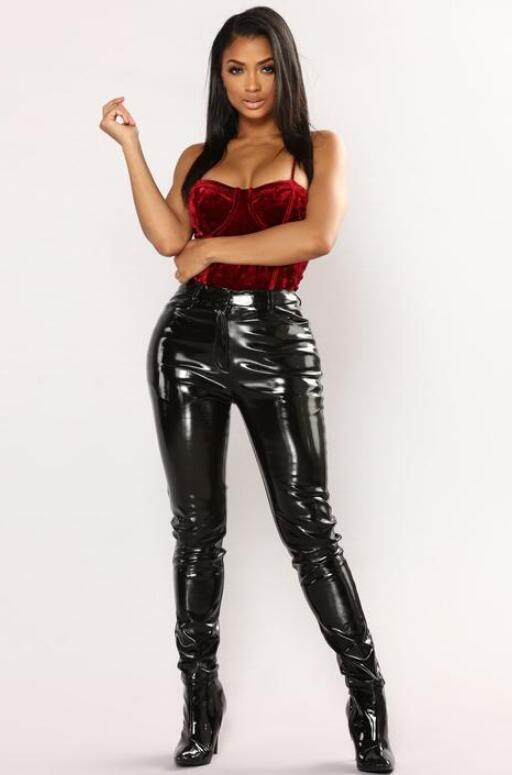 Did you ever think you'd be able to pull off a crop top at work? Well, maybe not in person. If you are working from home, on the other hand, choose your favorite crop top and enjoy this laid-back look.
The key to this outfit is pairing the cute crop top with the elegant, high-waisted faux slacks. Rather than slipping on your usual comfy errand leggings, these slacks make the outfit a little more suitable for work, without having to sacrifice on comfort. Choose a cotton blend to experience extra cushion and coziness.
5. Cardigan Jumpsuit Combo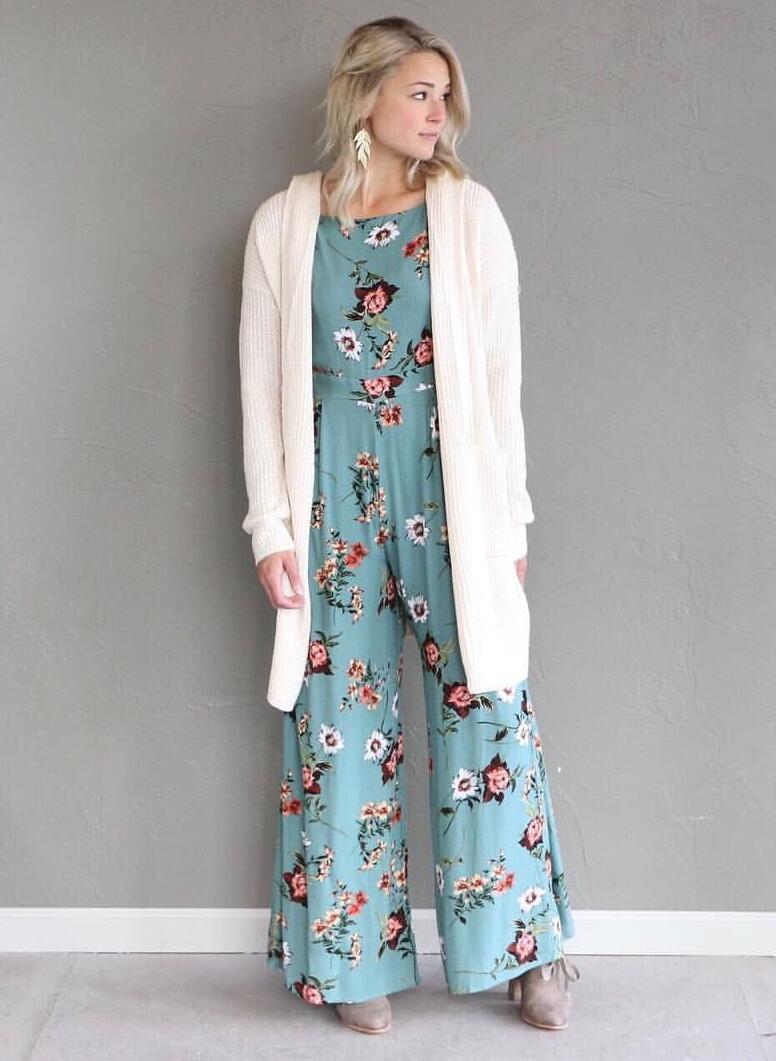 This stunning one-piece balances style, professionalism, and comfort for the perfect at-home outfit. Jumpsuits are a great way to take high-fashion and make it practical for everyday wear. Choose a neutral color, such as grey or beige, for professionalism and layer on a knit cardigan to complete the look. Jumpsuits are loose-fitting and soft, just like a pair of cozy sweatpants, but they have a business-casual appearance that is totally put-together. They really are a must-have for anyone who works from home!
6. Fitted Button-up with Straight-Leg Cropped Pants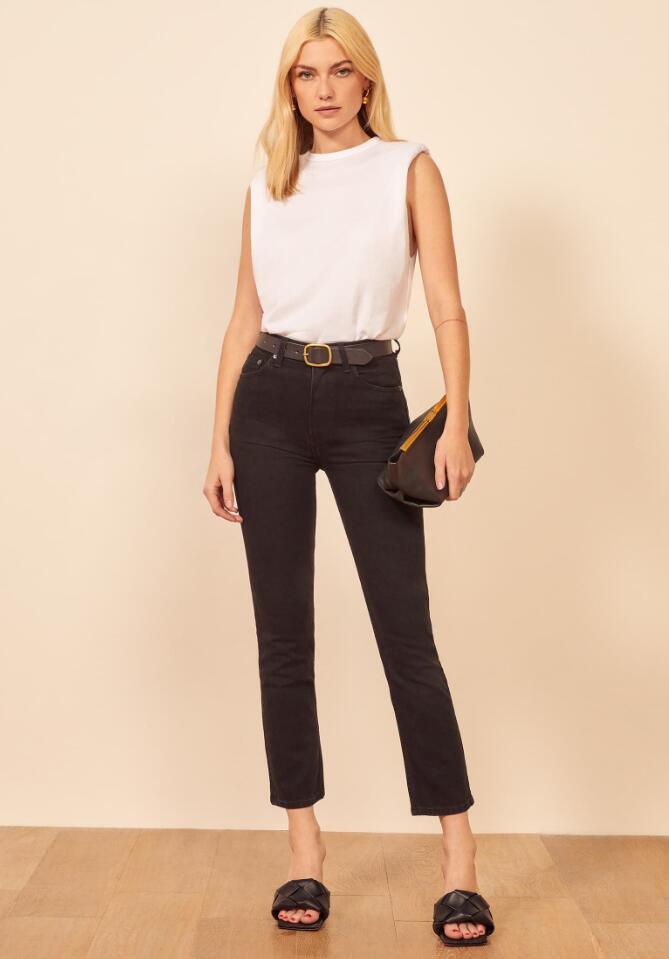 This is by far the most sophisticated of all our work-from-home outfits so far. The benefit of straight-leg cropped pants is that they can appear professional without feeling rigid like slacks or other work attire. Pair these with a fitted button-up, and you look ready to present your case to the jury while feeling cozy enough to snuggle up on your couch and watch a movie. But not too cozy, you've still got work to do!
7. Minimalist Tee Over Loose-fit Boyfriend Jeans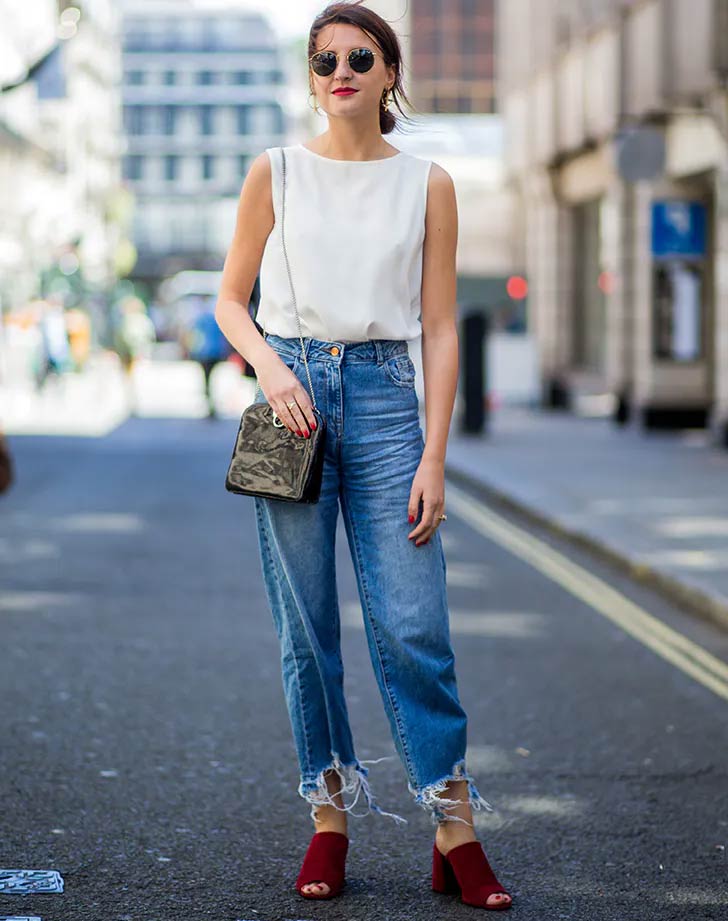 Are you a jeans person? You're in luck, because boyfriend jeans are the new craze in cozy fashion! They are loose-fitting and use thin, flexible denim for a soft and comfortable fit. On your next day working from home, try pairing boyfriend jeans with a sleek, minimalist tee. While a t-shirt may lean toward the casual side, a minimalist design can make it feel professional and upscale.
8. Fitted Sleeveless Blouse With Cotton Drawstring Joggers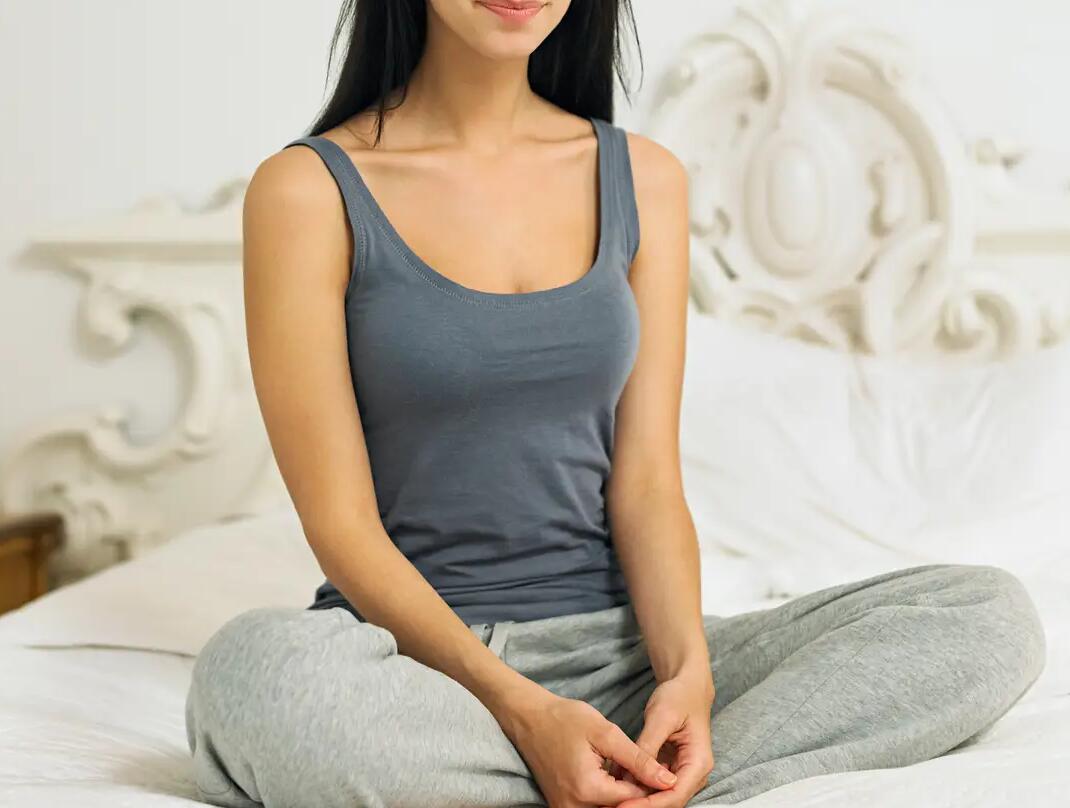 This athleisure look is work-appropriate and trendy. A sleeveless blouse is perfect for jumping in on calls throughout the day or meeting with a client over video chat. Drawstring joggers are making a big return to fashion. Not only that, but they are ridiculously comfortable. Roll right out of bed and into a day of work in this easy outfit.
9. Muted Polo With Bicycle Shorts 
A polo is great because it is one step between a t-shirt and a dress shirt. It's a great way to stay professional while enjoying your day at home. Pair yours with the perfect warm-weather bottoms, a set of bicycle shorts. This look is ideal for those hot days away from the office air conditioning and can easily take you from an entire day of working to running errands and even hitting the gym.
10. V-Neck and Cardigan with Classic Flannel Bottoms
This classic ensemble keeps it simple and practical. But hey, what better to do while working from home? A muted v-neck shirt pairs perfectly with a neutral cardigan. It makes the outfit versatile if it gets too cold or hot inside, and you look suitable for video calls with or without the cardigan. Flannel bottoms are the perfect choice to complete this look. They are soft, loose-fitting, and stylish. Get to work in this cabin-chic outfit today!
No matter which look you choose, there are hundreds of outfits perfect to snuggle up in for a day of working from home. Just keep it simple and timeless, and you'll be ready for anything the day brings!