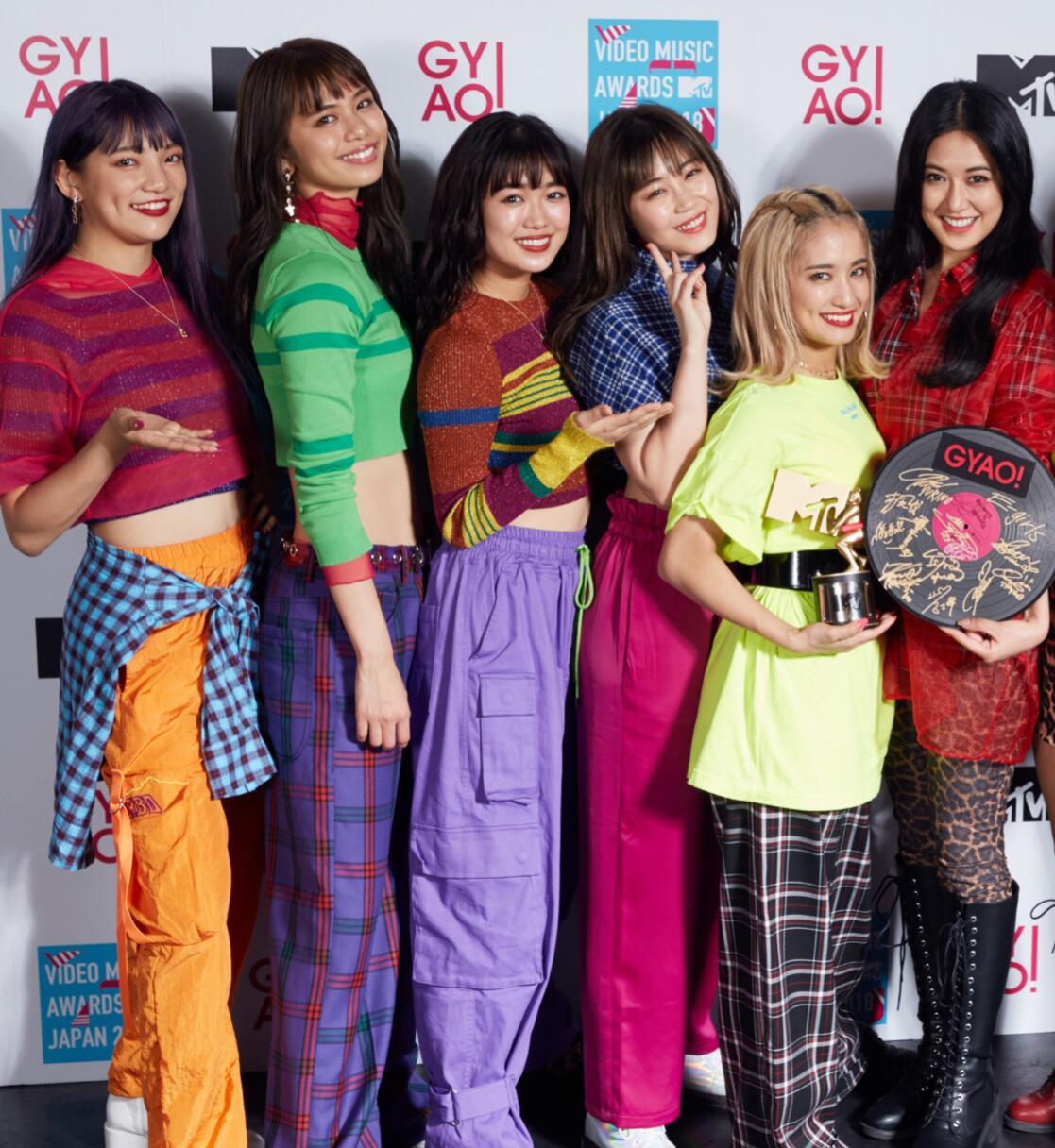 E-girl outfits are an exciting, new, high-fashion clothing trend, thousands of us will be wearing soon. It's a fresh look that comes to us from Japanese teens and twenty-somethings and will be huge all through next year and beyond!
Owing to the fabulous E-girl videos on Tik-Tok, entertaining and educating us for the last year or so, this quirky fashion has already become widely popular in the U.S., Britain, Australia and Canada.
'E gurl style' is our Tik-Tok favorite!
And out of all of the newly emerging fashion trends, such as CottageCore, Light and Dark Academia and Fairy-Grunge, the E-girl trend is now No. 1 on the Tik-Tok charts! So it's worth investigating, you can find more fashion styles here.
This article will tell you everything you need to know about being a lively E-girl, including exactly what to wear and the best stores from which to buy your fabulous new outfits!
So if you are keen to know all about the E-girl trend, this article is definitely for you!
Who is the typical E-Girl?
It may be new to us, but this part of the Alternative Scene fashion-world, began to take shape in the early 2000's.
Also known as e gurl style, these fashion clothes echo the life of a typical electronic-girl, as first imagined 20 years ago when everyone was excited about the newly available internet. It was always a futuristic look and drew inspiration from Korean K-Pop and 'rave' culture.
E-girls are frequent internet and social media users, of course, but they are particularly linked to online gaming and a love of anime. They may also have a super-cool, nerdy air about them, and definitely a strong sense of individualism.
And this explains how e gurl style is a mix of the doll-like look taken from anime, and aspects of grunge, vaporwave, skater style and hot gothic. So it's not an overly uniform style, but one that lets each E-girl express her own electronic personality type in a fun and personalized way!
So if you want to switch to the fresh, e girl style, here are the Top 10 core components:-
10 fabulous e-girl outfit & make-up ideas
Read on and discover the exciting range of clothing outfits you can mix and match to create a flawless e-girl fashion wardrobe!
1. e-girl outfits: Vivid-colored pants
E-girls aren't shy and wear a lively, extroverted look! And that means colored denim jeans and cargo pants in neon colors, like bubble-gum pink, green, orange or light-blue.
Dark-blue and candy-striped pants are also basic e gurl styles! One of the popular types of winter footwear to team with wide-leg e-girl trousers is heavy-soled brogues and tractor boots.
2. Chunky platform sneakers
Harking back to the 1990's, platform sneakers add lots of extra height that inspires the e-girl's rebellious attitude.
Your sneakers can be black or white for the basic e-girl look. But if you're an adventurous type, liven things up with shocking-pink or neon lime-green for a brash, daring look!
You have infinite styling options and could even buy two pairs of the same sneakers in different garish colors and wear one pink and one green shoe!
3. Oversized graphic sweatshirts & t-shirts
Popular with everyone who loves to look cool and feel comfy, oversized tees and sweats are a big trend that will continue through next year.
And E-girl clothes include their own outsized pieces, complete with pop-culture graphics like anime, movies, tv shows and bands. Layering short sleeves over a long-sleeved t-shirt fits in with the strong 'layered' vibe favored by E-girls.
The special E-girl twist is to wear patterned trousers with patterned tops. And the bigger the color and pattern contrast, the better – if you enjoy the nerdy side of e gurl style.
4. Cropped tops
If the oversized vibe isn't your thing, and you want clothes to wear in warmer temperatures, the right crop-top will add lots of edge to your e gurl style!
For a Hot Goth twist, try a black, one-shoulder top with faded blue jeans and accessorize with an industrial chic key chain and a leather belt.
You can also wear a silky cami in a bright color, or a copped long-sleeved tee-shirt with an eye-catching image on the front.
Cropped tops look fabulous with high-waist skirts and pants, and make a basic part of the E-girl wardrobe.
5. Plaid mini-skirts & midis
Pleated, plaid skirts are one of the basics of any E-girls fashion vibe. And this unashamedly girly style includes thigh-high socks, giant fish-net or other patterned tights and thick, colored tights.
And a midi-skirt is also a great E-girl stand-by, around which you can add a range of contrasting, patterned ribbed sweaters, tops and jackets.
You can choose whether to wear grungy colors, or vivid shades such as neon orange, pink or electric-blue. And a heavy, industrial-look chain belt will toss some rebel attitude into the vibe.
6. Fishnet-tights & choker necklaces for E-girls
You can buy the necklaces here.
All e-girls have a drawer full of quirky socks, patterned- and fishnet-tights. And they play a huge part in setting your individual vibe.
There's also a cross-over with Gothic fashion in the trend for industrial-chain jewelry, especially choker necklaces and edgy earrings. This type of jewelry is silver and looks like steel.
You can wear your necklaces and bracelets one at a time, or pile several on at once for a stronger statement look. Layering is such an important part of E-girl styling that your leg-wear and jewelry choices add another level of authenticity!
7. Steel belt-chains
No perfect E-girl outfit is complete without the right accessories and chain belts, along with key-chains make cheap, but essential complements to your ensemble.
They are a hangover from the Punk scene of the 1970's and form part of the latest Goth, grunge and industrial-chic vibe, too.
A chain-belt or key-chain adds loads of personality and attitude to any e-girl outfit. They look particularly effective with black and white outfits, or casual, washed-out jeans.
But you can add a chain-belt to any of your favorite e-girl pieces, because experimentation is definitely encouraged. And the contrast between cutesy, mini-skirts and a heavy, steel belt or key-chain is very e-girl!
8. Butterfly hairclips
Butterfly hairclips are part of the very-girly side of e gurl style and are probably more popular to wear with bright E-girl outfits, than the punky/Gothic vibe.
They are an accessory also much-loved by the Y2K fashion-tribe, and an authentic, 2000's plastic-jewelry and accessories fashion. Butterfly hairclips are an important part of the 'school-girl' vibe favored by younger e-girls.
And they can be worn in lots of different ways, from a row securing a defined strand of hair, to just one butterfly-clip adding a cute touch on one side of the face.
9. Beanies, buckets & fisherman hats
Fabric beanies and classic fisherman styles, plus the latest bucket hats are another way to add e-girl style to your layered look.
And if you're not familiar with fishermen's hats, they have a large, soft brim that's folded back to the center above the forehead.
Bucket hats have just come into fashion and are part of the new trends for next year, so will show your E-girl style creds perfectly.
As far as color is concerned, the best advice is to select a color that flatters your skin-tone and hair color!
10. E-girl makeup tips
Each individual E-girl style needs a signature make-up that emphasizes the type of E-girl you have decided to be. So if you are wearing a Goth-influenced look, your make-up will be dark and dramatic etc.
But here is a general E-girl make-up style you can wear with any brightly-colored E-girl outfit. The idea is to balance your facial features between soft and sharp, and you can do this by using gentle pastels and dainty highlighting.
Switch from white highlighters, to translucent gold and maybe add a dot of gold to the end of your nose for fun. And cute, faux-freckles are part of the 'school-girl', E-girl look, as well as long, girly, false lashes and defined brows.
15 best e-girl fashion stores
Now it has become such a popular look, buying individual E-girl fashion clothes is easier than in the past. And you'll find E-girl sections in many shopping mall stores. But if you prefer to shop online, these are the 15 best places to do your E-girl shopping:-
1. Etsy
Recommended for: A great variety of vintage, retro, home-crafted, vintage and E-girl fashion items at affordable prices.
Etsy has outstanding variety because it is used by many independent fashion designer/makers and small brands. And that makes their clothing more likely to be original and unique. So if you hate the idea of buying from chain stores, this is a good place for you!
And whether you're looking for fake-tattoos, techno-gadgets, accessories, jewelry or E-girl interior décor items, you're bound to find something special from a convenient visit to Etsy!
2. ASOS
Recommended for: Original, individual and experimental clothing for imaginative girl-fashion fans.
ASOS offers a fantastic range of E-girl clothing trends, with its own twist that differentiates it from some other stores. And you'll find a range of prices to suit your budget and keep you looking super-cool.
In particular, as ASOS also sells a wide range of 'scene' styles, like Light and Dark Academia, Goth and CottageCore etc., this is a one-stop-shop for anyone who likes to put together their own, individual outfits.
So you should always make time to browse the many new brands you may only find on ASOS!
3. modakawa
Recommended for: Offering grunge, Goth and E-girl clothes all in the same, convenient store.
E-girl Factory offers lots of opportunities for girls who want to create their own imaginative fashion style. And you can create fashion-rebel outfits from this trend-setting store's cutting-edge garments.
The E-girl Factory aesthetic features lots of 90's fashion clothes you can give a fresh twist to by mixing in grunge garments and accessories. And you can rest assured that this brand brings you everything you need to become a trend-setting E-girl!
Look here for denim, beanies and bucket hats, oversized T-shirts, flannel shirts and comfy floral-print dresses.
4. Bershka
Recommended for: Adventurous new styles from a well-known and loved, local Shopping Mall store.
Bershka always has its finger on the pulse of the latest trends for young fashion fans and ensures you can find exciting new outfits in their stores.
And it now has small, additional Mall stores catering exclusively for E-girl, Y2K and Hot Goth style fans.
This store creates edgy fashion clothes in collaboration with leading brands like Evangelion, so the variety of styles is enormous and very appealing!
Go to Bershka for all your fashion needs – at cheaper prices for a younger clientele.
5. Orezoria
Recommended for: A wide range of cute and extremely varied Alternative Scene clothing for you to browse and buy from.
Orezoria has a gorgeous selection of E-girl garments, including shoes and accessories, shown with exciting styling ideas that help you put together fabulous outfits in no time!
This is the place to find white fish-net or patterned tights, that buck the trend for black tights. Their reviews always show the clothes being reviewed and the quality is reliable.
Orezoria even includes E-girl items you won't find in other fashion stores. And this includes fun-stuff like temporary tattoos, body jewelry and fantastic technology gadgets for switched-on E-girls!
6. Shoptery
Recommended for: Being the only store here that offers a fantastic selection of hats and headwear.
Shoptery caters for E-girls who love to add extra darkness to their techno-look. Its prices are affordable and you'll get lots of ongoing inspiration from their frequently updated clothes and accessories departments.
Shoptery covers many aesthetic fashion trends, including E-girl, soft-girl, anime, pastel Goth, grunge and punk, Y2K, kawaii, vintage, retro and Harajuku and plenty more to name just a few of their different fashion styles!
In addition to a good range of fashion garments, Shoptery stands out for offering a fabulous selection of the trendiest baseball, beanie and bucket hats. And you mustn't miss reading their blog packed with useful styling tips!
7. Brandy Melville
Recommended for: Super-cute, feminine, edgy and vintage 'scene' clothing.
E-girl style isn't a totally uniform look and so you may choose to build-up your e-wardrobe with some softer vibes. And if this is your look, you'll find plenty of suitable garments at Brandy Melville!
Brandy Melville doesn't offer a big range of sizing, but it's a brand that has lots of original, edgy denim and sweet crop-tops for younger girls.
So if you like fun-prints, an individual range of clothes printed with graphics and chic, vintage-style garments you'll adore shopping at this easy-access online store!
8. Adika
Recommended for: #AdikaGirl brand offers the complete essence of E-girl garments.
AdikaGirl offers everything you need as a serious fan of e gurl style, and you can browse and buy this brand easily on your country's Amazon store.
And, Adika also has nine women's clothing boutiques located around the globe. So it's a highly accessible place from which to buy your E-girl clothing!
Adika updates its outfits incredibly quickly, to keep you always wearing the latest looks. In fact, they boast that they offer 50 to 100 new garments to its incredibly wide E-girl selection every single week!
9. IT Girl Clothing
Recommended for: This store covers a large and varied range of 'scene' styles, so you can always find your fashion tribe's outfits here.
IT Girl is a Chinese company inspired by the idea of a powerful, trendsetting girl who shows her friends what to wear.
And you can buy anything from kawaii, Tumblr and E-girl from this online store.
It's a great place for finding unique, authentic clothing at prices you can afford, that's well-made and good quality, too.
It prides itself on being constantly up-to-the-minute and leading the trend for E-girl outfits, so it's one you just can't ignore!
10. Hot Topic
Recommended for: A huge range of clothing loved by Alternative Scene fans for more than 30 years! Hot Topic has been successful since the end of the 1980's, proving it's a quality brand.
Initially, it may have been was inspired by the ground-breaking dance troupe Hot Gossip, which moved away from the previous cute, girly look of dance groups and introduced raunchy, alternative clothing.
And this store has continued to expand its ranges of 'scene' clothing, from offering clothes bearing the logos of 90's bands, to now include the latest Y2K and E-girl styles.
So if you enjoy pop culture Hot Topic offers lots of items printed with graphics and images from music, movies and television.
11. StyleupK
Recommended for: Excellent prices for the latest Korean street fashion from this online store based in South Korea.
StyleupK offers a broad range of clothing including feminine-sweet, vintage girl, girl-crush and unisex styles. And it's probably the best place to find totally authentic Korean fashion brands at affordable purchase and shipping costs.
Trusted and recommended by many fashion pros, this store is best known for shipping the latest K-pop clothing/outfits around the globe.
Quality counts, of course, and you can read through more than 1,500 positive reviews confirming the clothes are well-made from quality fabrics.
And if you've enjoyed watching Squid Game, StyleupK is currently selling the Squid Game range!
12. Shein
Recommended for: Want to be an authentic E-girl, but have a restricted budget? Then head over to Shein and buy at low-prices!
Shein is one of the cheapest stores to find everything connected to your E-girl style. You'll get lost in their various departments offering fashion clothes, shoes, accessories and the correct jewelry to complete the look.
Shein encourage you to come back by offering Shein coupons for those who open an account, which means you can save even more cash on your purchases!
13. Normcore Studios
Recommended for: Lots of different fashion aesthetics in one place and best of all, a frequently updated blog advising you how to put together the latest E-girl and 'scene' trends.
A popular site for all experienced E-girls, Normcore Studios has an all-encompassing range of garments and accessories.
It's another great store for looking at different trends, so you can experiment and build your own mix and match E-girl style.
And to help you feel inspired, consult the Normcore Studios' blog, which is full of exciting, new ideas for E-girl outfits you'll love!
14. Urban Outfitters
Recommended for: Urban Oufitters is another well-known brand and fashion-lover's favorite.
This leader in the youth-culture clothing industry is always a trend-setter, with a rebellious vibe and a modern outlook to sustainable fashion.
It's a great spot to find fabulous E-girl clothing. And if you want to make your E-girl look into a whole bedroom style, you can even buy interior décor pieces that reflect the E-girl aesthetic here!
You should also check out Urban Outfitters' new Urban Renewal project. It's focused around up-cycling and re-styling vintage fashion clothes to enjoy the quality and look, while saving the planet from waste!
15. All Things Rainbow
Recommended for: Many different aesthetic styles and impressive, original jewelry.
All Things Rainbow covers a lot of fashion ground in one store! And this makes your own E-girl style richer and more experimental than ever. So browse through CottageCore, grunge and E-girl clothing before buying clothes that are shipped for free.
Including the shipping costs in the garment prices makes it a lot easier shopping experience, because you don't get money added to the final price.
In addition to garments, All Things Rainbow has a fabulous selection of eye-catching, statement jewelry you shouldn't miss. This includes original items like armor arm-cuffs and unusual rings!
Take-away
Whether you live in an isolated spot in the Australian outback, the British, Canadian or U.S. countryside or in the center of a city's trendiest shopping sector, you now know where to access this exciting and fun fashion trend!
And if you're just starting out as an E-girl or have been rocking this trend for years, I hope this article has answered your questions and widened your knowledge of how you can get the best clothes at prices that suit your budget.
So why not bookmark this article for easy access and use it to guide your buying experiences as you prepare to appear on Insta and Tik-Tok in full E-girl regalia!
Your Comments
We love to hear your opinions and comments and get an interesting chat going in the HerStyleCode community. So will you leave your answers to these questions in the Commentary Box below?
Do you have a favorite E-girl store I should add to the list and why is it a favorite?
What's your favorite E-girl brand and why?
Remember, your experience and comments could be really helpful to other readers, so don't be shy!