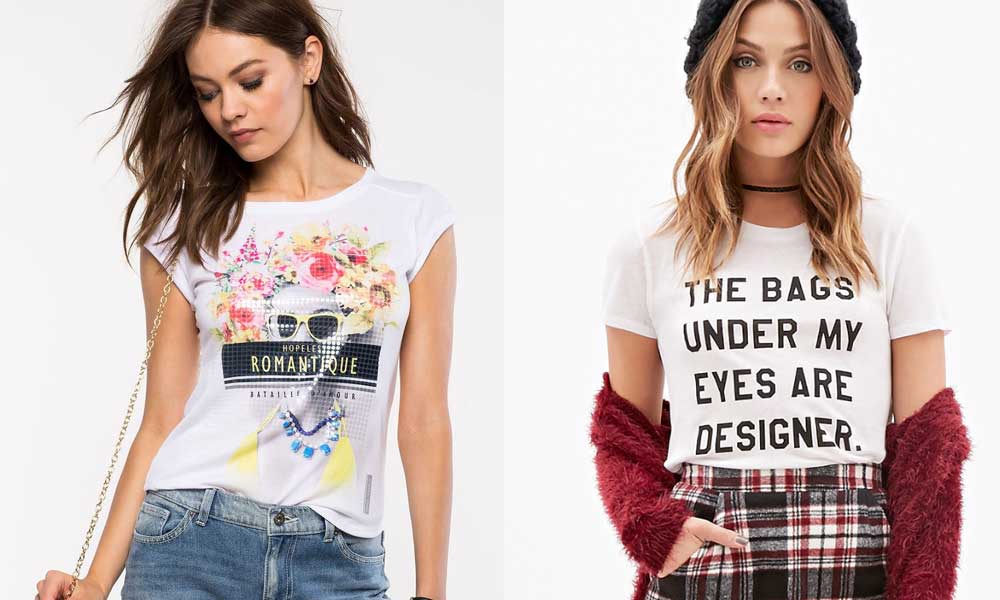 When you think of graphic t-shirts, emo teens in black punk band tees might be the first thing that comes to mind. Graphic tees are much more than that, however. Any shirt that includes the main design of words or images classifies as a graphic t-shirt. Wearing a graphic t-shirt is fun and allows you to show off your quirky, inner style with pictures or sayings that represent you.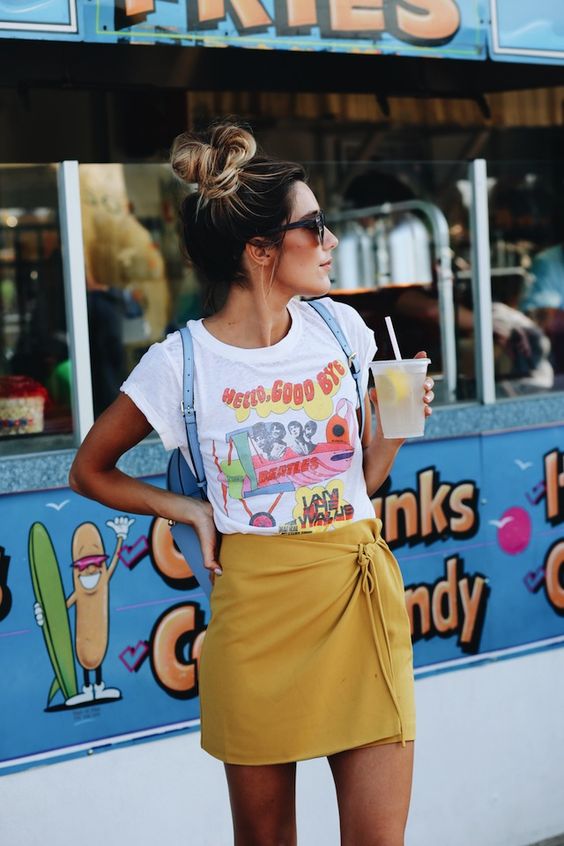 Many women are afraid that wearing a shirt plastered with block letters will make them appear immature or like they wish they were back in their teens. On the contrary, there are many fashionable ways to rock a graphic tee as a grown-up without looking like a child.
1. Professionalize Graphic Tee With a Blazer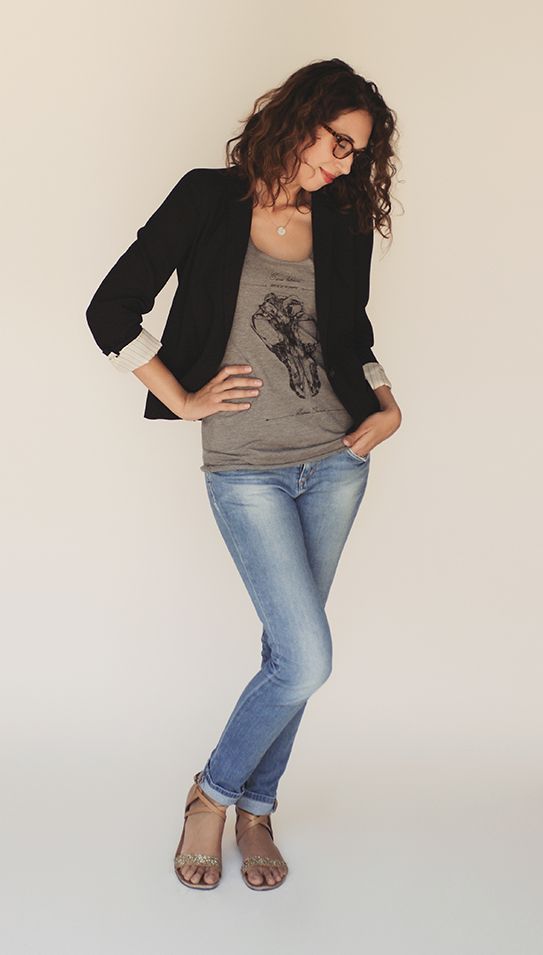 Let's face it. A good blazer can make anything and everything look fit for an adult. If you're worried about looking immature by wearing a graphic t-shirt, throw on a blazer to instantly help your look appear more professional and mature.
You probably aren't planning to wear your graphic tee to the office, so it's important to pair your shirt with a casual blazer that won't look overly formal and out of place in a more casual, everyday setting. Try a fitted, cropped blazer. This style of blazer is more casual and doesn't scream business wear, so you can rock it anywhere from the bookstore to a coffee date.
2. Try a Skirt with Graphic Tee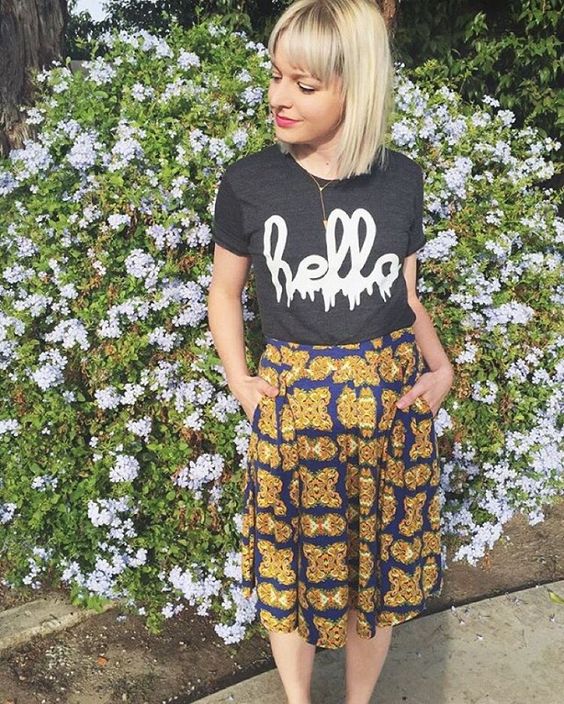 You'd be surprised how many styles of skirts effortlessly complement a graphic t-shirt. Wearing a skirt with your graphic tee helps dress up your look and put a fashionable twist on it that automatically helps you appear more put-together and mature.
Twist up your tee and pair it with a long maxi skirt or a flowy midi skirt to achieve instant boho glam. Or, tuck your shirt into a cropped denim skirt or a tight pencil skirt to add a city chic finish to your look.
3. Keep Graphic Tee Simple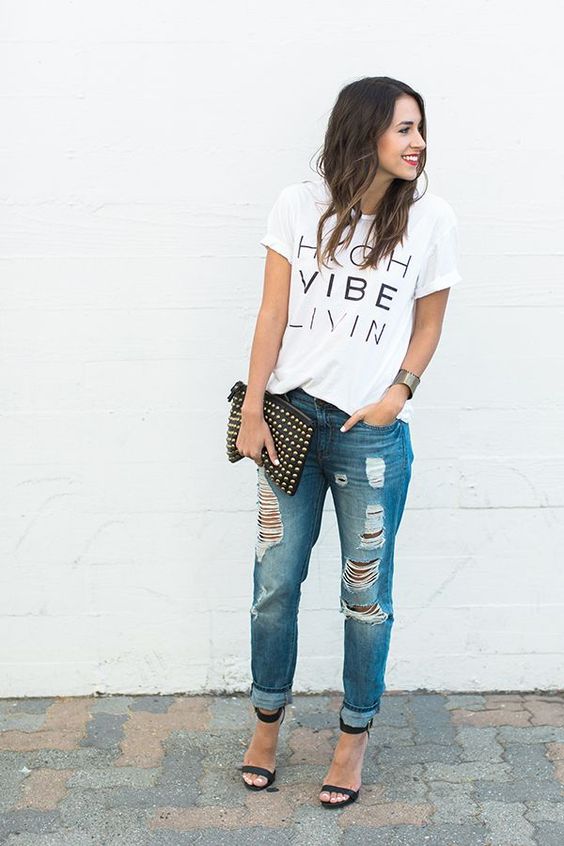 When you wear a graphic t-shirt, it should be the statement piece of your outfit. Don't try to wear several different patterned pieces at once to avoid an overcrowded, too-busy look. Instead, keep the rest of your outfit simple and let your t-shirt do all the talking.
Try to wear fitted clothes to show off your shape and counteract the boxy fit of many graphic tees. Tight, ripped jeans add texture to your look and fit right in with the simple, casual vibe you want to pull off. Fitted high-waisted shorts are also a good option for warmer summer days.
4. Add Heels

Heels add instant glam to any outfit, and your graphic tee look is no exception. Pairing your t-shirt with high heels makes your look appear more glamorous and grown-up at the same time. If you're wearing jeans or a midi skirt, rock those stilettos. If you opt to wear your tee with shorts or a short skirt, try a chunkier heel like your favorite pair of wedges.
5. Wear Mature Makeup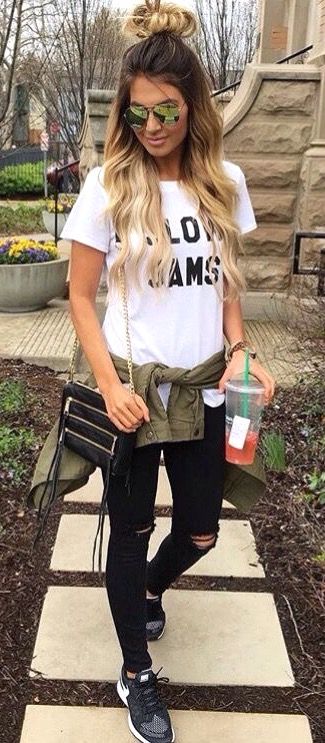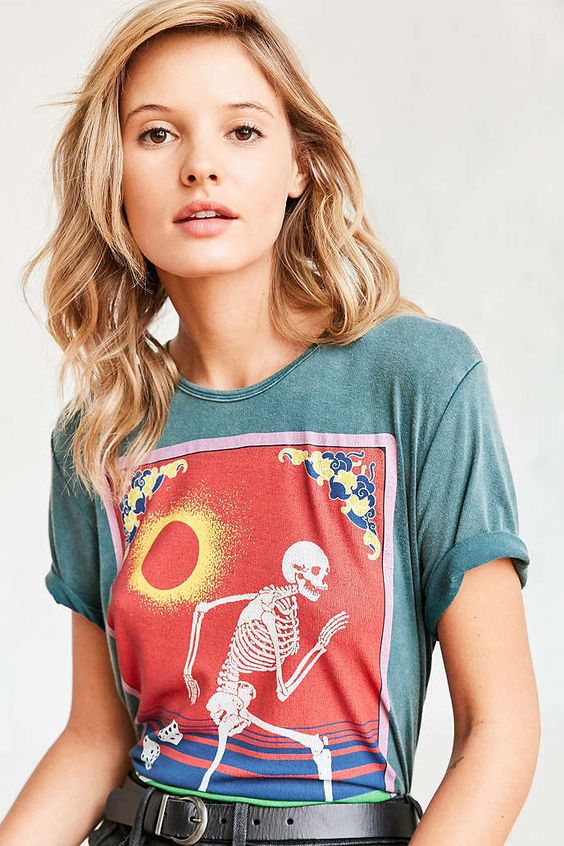 There is a time and a place to rock bright pink eyeshadow, and in tandem with a graphic t-shirt is not that time or place. It's important to keep your makeup mature to counteract any childish vibes that might come from your shirt.
In this case, mature makeup means keeping it simple. Ditch your winged eyeliner and any other overly dramatic makeup that, when paired with a graphic tee, could make you look like a kid playing dress up. Play down your makeup and only rock the essentials: mild liner, mascara, highlighter, etc.
6. Choose Accessories Carefully

Accessories can make or break your graphic tee look. In order to maintain a mature look, it's important to keep all of your accessories simple an delicate.
In terms of jewelry, try a small pair of stud earrings. Stay away from any statement jewelry and necklaces in general, as they can mess with the neckline of your tee. As for your purse, opt for a simple cross-body bag to carry your essentials with you while you're out and about.
7. Enjoy Expressing Yourself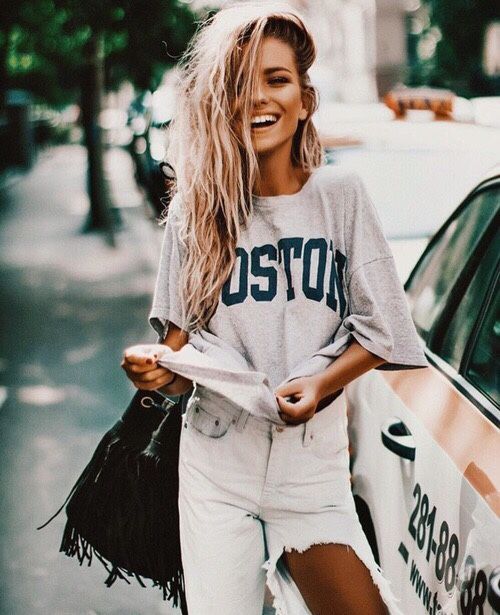 Fashion is all about expressing yourself. Graphic t-shirts give you a unique opportunity to express yourself in an obvious, in-your-face way. Why shouldn't you love showing off who you are to the world around you? Before you can rock a graphic tee, you need to love who you are and be proud to express your inner self in public on the face of the shirt you wear. Confidence is always half the battle.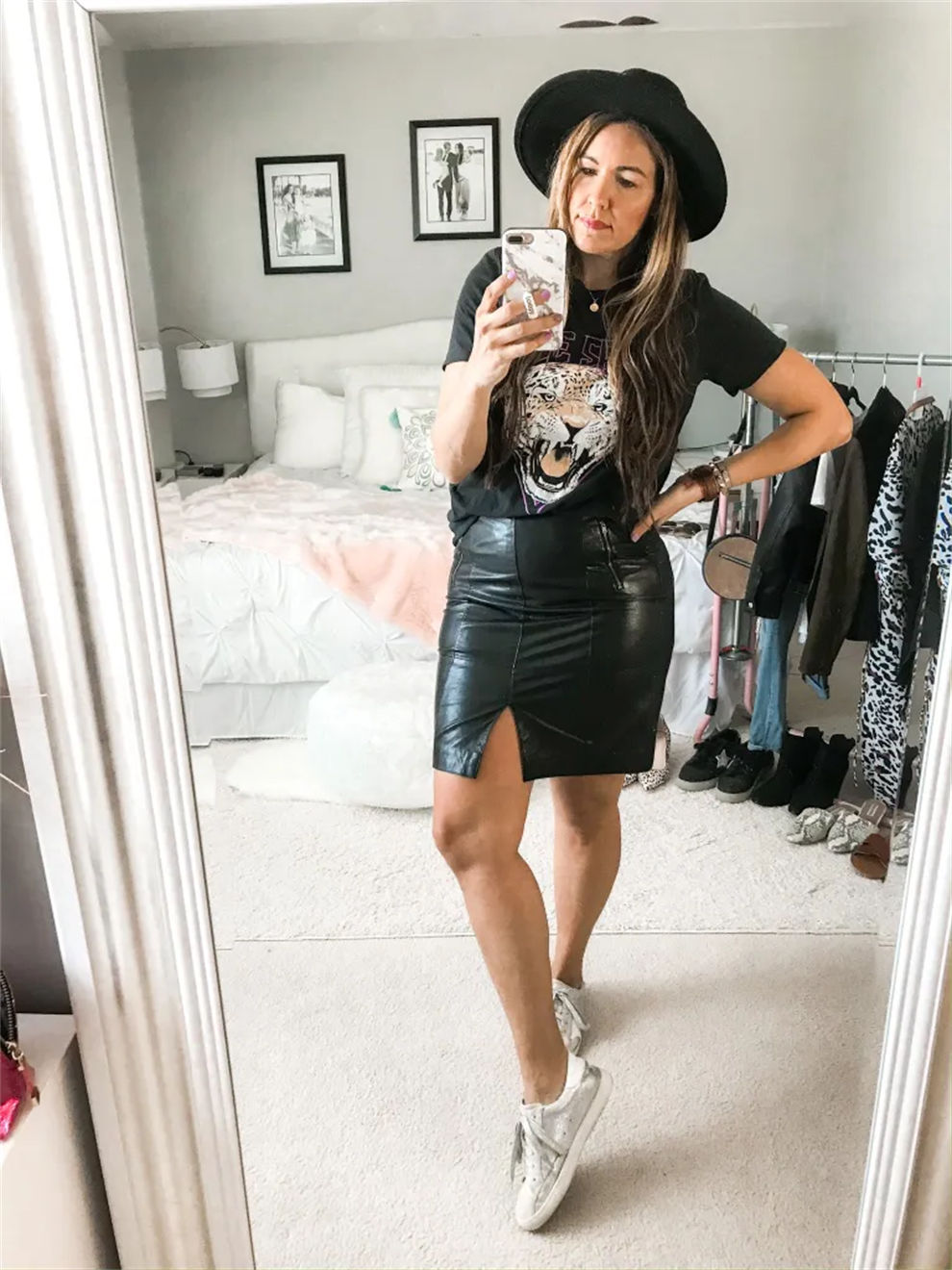 Wearing a graphic t-shirt doesn't mean you don't have a developed, grown-up style. It just means you know how to have some fun with your fashion and express yourself while you're at it. Don't be afraid to throw on your favorite vintage band t-shirt or the tee with the saying on the front that always makes you smile. Rock your graphic tee and be proud.