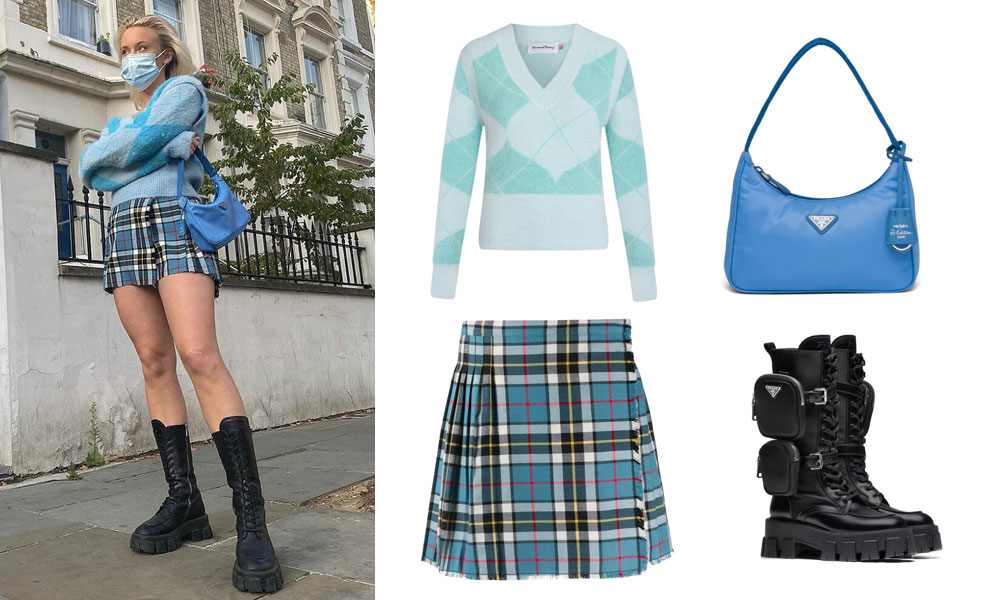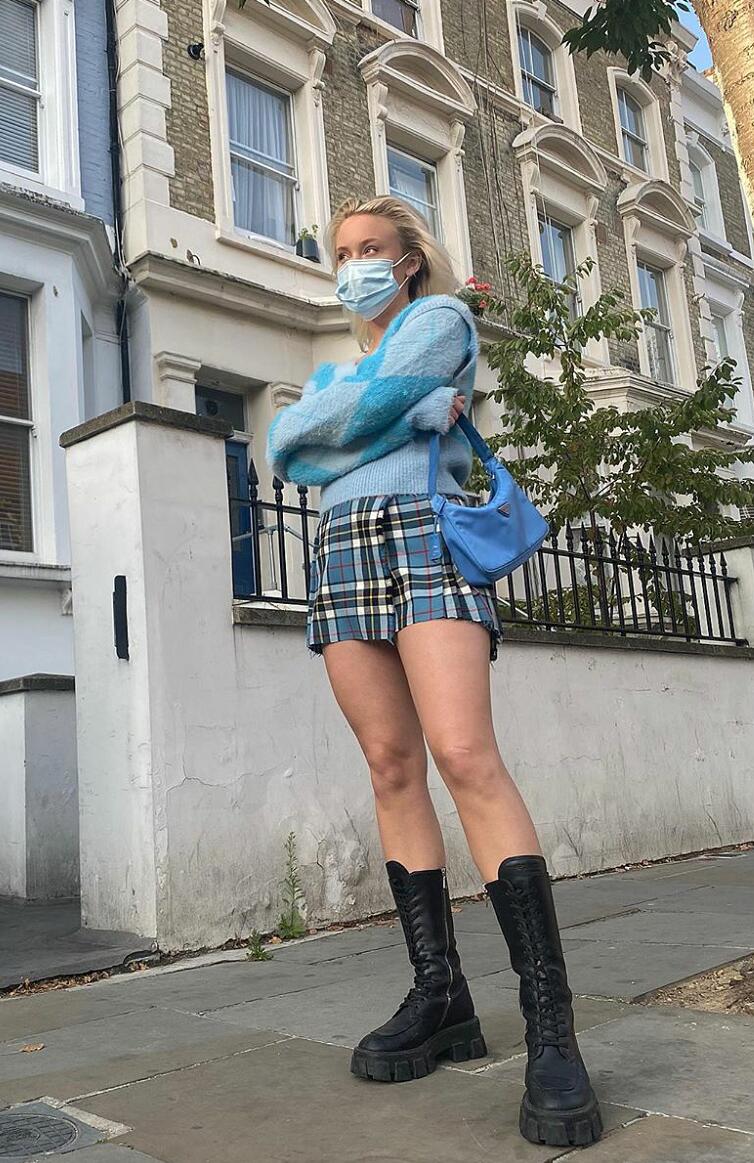 When we think of pop stars who always slay in the glamour world, there's one talented singer who immediately comes to mind: Zara Larsson. The Swedish vocalist has topped the music charts with hits like "All the Time" and "Lush Life," and enjoys a casual 6.2 million followers on Instagram. Zara never fails to impress with her diverse and vibrant outfits.
Zara recently posted a jaw-dropping picture on Instagram out in a House of Sunny diamond knit with detachable sleeves paired with Acne studios plaid pleated mini skirt. The singer complemented her outfit with a re-edition 2000 nylon mini bag and brushed rois leather and nylon boots both by Prada.
Not only does the star flawlessly pull off classy looks, but she also manages to rock funky attires that reflect her commendable fashion sense. Just imagine her in nylon boots paired with checkered mini-skirt.
Moreover, while the style maven has shown a fondness for the color black, there's no denying blue is one of Zara's favorite colors to wear. From miniskirts to sheer sweaters, the royal shade is a go-to for the singer.
Zara Larsson can do it all. She has rapidly risen in popularity on every musical chart. Like she's consistently proven herself with every performance, her talent also extends to rocking every outfit.
In addition to ruling the music world with her beautiful and soulful songs composed on life in general, the singer also reigns supreme in the world of fashion. For years, Zara has crafted a unique sense of style, and as her fashion evolution demonstrates, she isn't afraid to change up her look or try something new. From all-black attires to blue checkered miniskirts that incorporate detachable sleeves, Zara's wardrobe has run through multiple radiant colors.
Now, if you were too busy to scroll down your Instagram, we went ahead and rounded up her can't miss fashion moment. There are plenty of potential looks to draw inspiration from, and even if your designer doesn't include any future occasions that call for a dress worthy of the glamour world, you can always start dreaming of potential casual yet classy looks.
Go ahead and press play on "Lush Life" again, because it's time to start staring at Zara's one of the best fashion moments portrayed on her Instagram.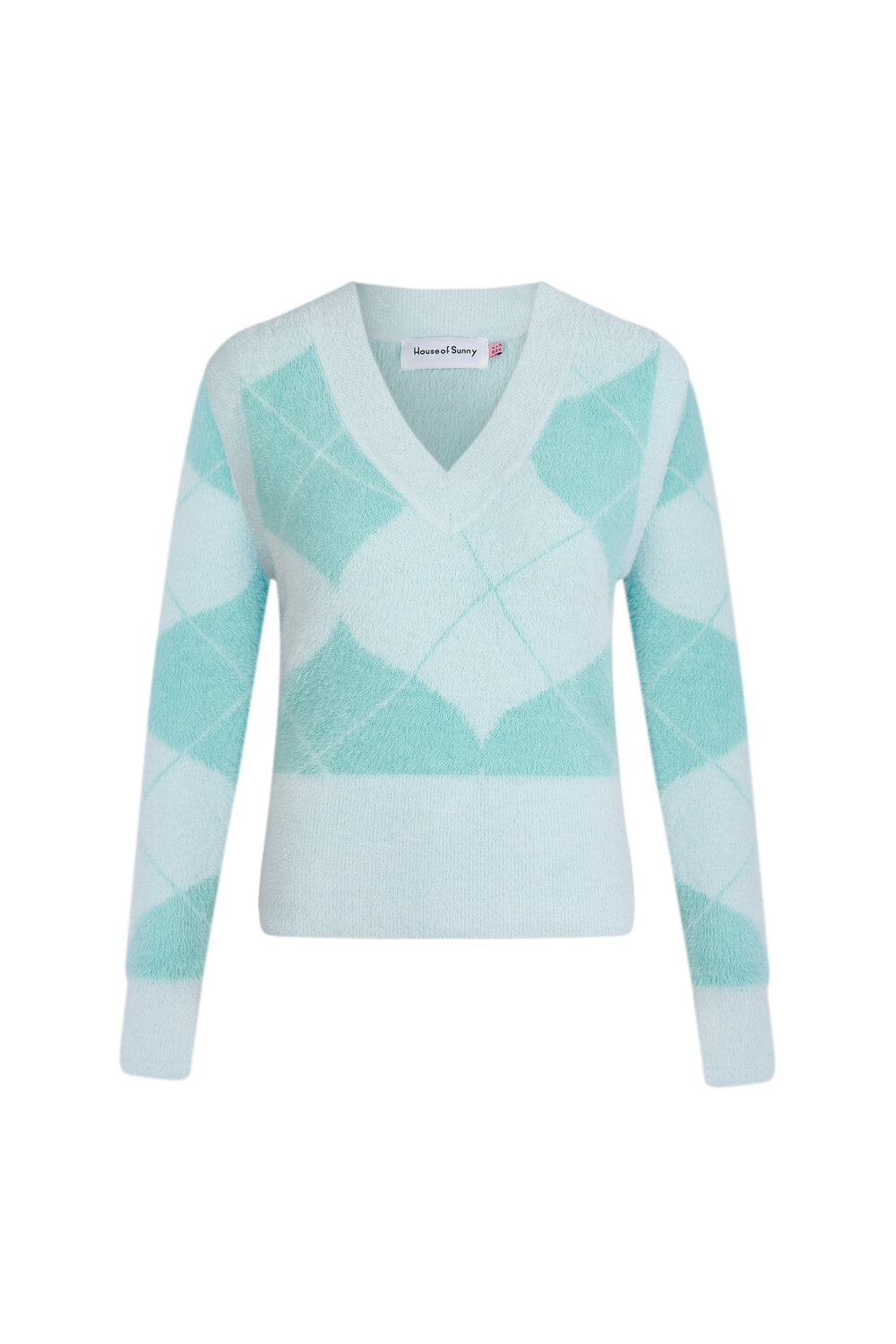 House of Sunny Diamond Knit With Detachable Sleeves
Looking for a warm and stylish sweater for fall? Check out this one. This V-neck cropped fluffy-textured knit with detachable sleeves is a luxurious addition to your wardrobe. It becomes the coolest vest knit.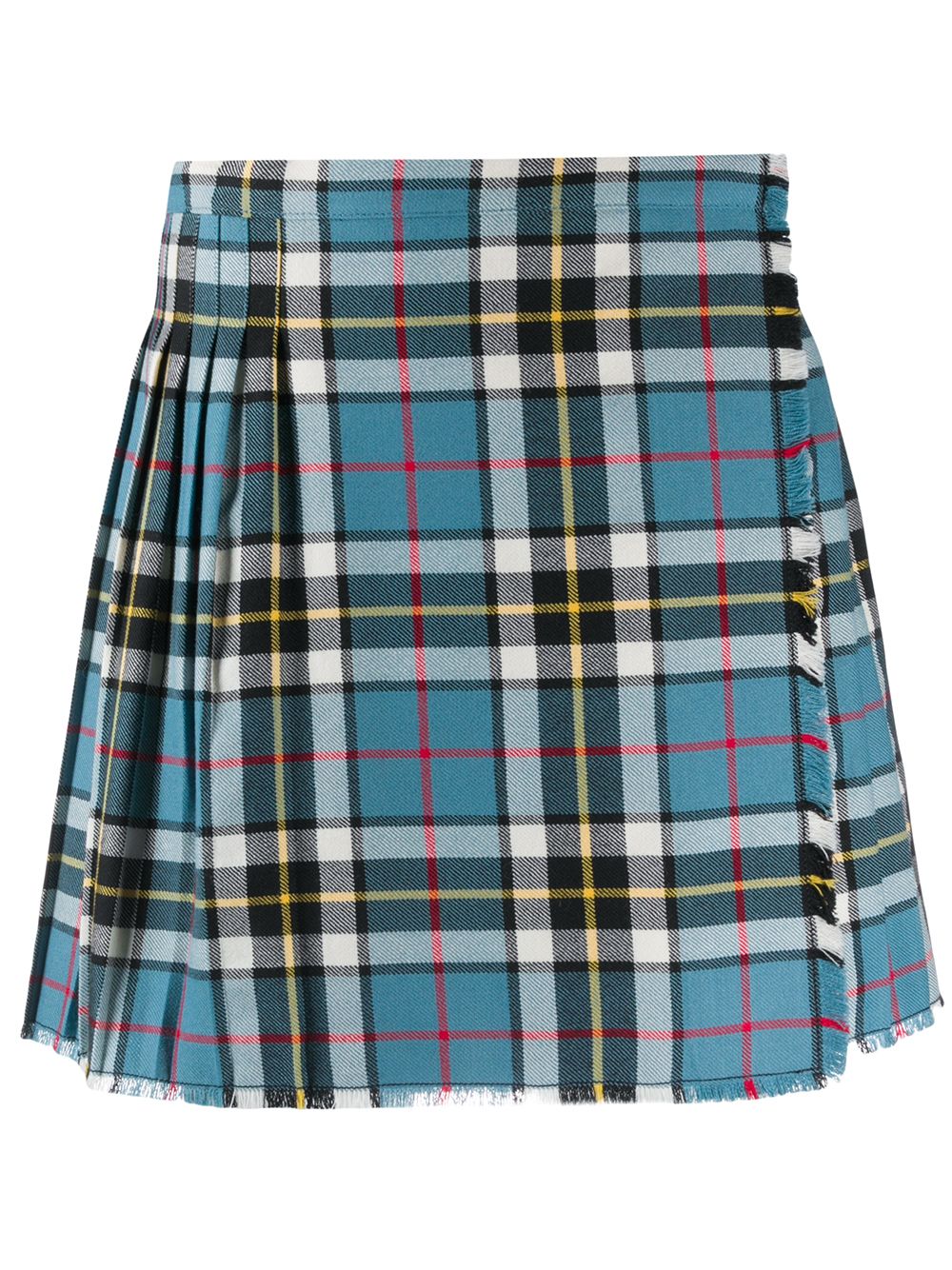 Acne Studios Plaid Pleated Mini Skirt
A stylish plaid pleated mini skirt for Fall. If your loneliness is killing you,  just please let this stylish plaid pleated mini skirt keep you company.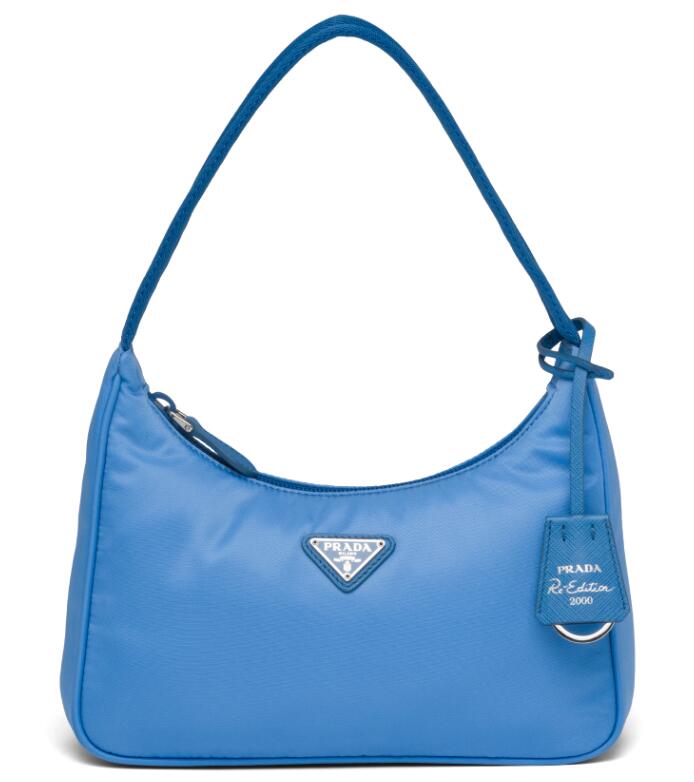 Prada Re-Edition 2000 Nylon Mini Bag 1NE515_2DH0_F0237
Practical and feminine, the nylon mini bag is decorated with iconic Saffiano leather trim. There are 9 colors available, Zara chose the blue one to compare her outfits.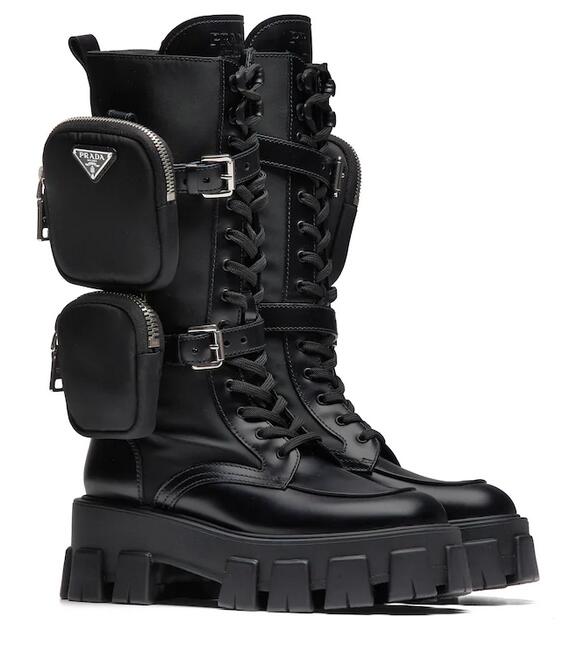 Prada Brushed Rois Leather and Nylon Boots 1W257M_3L09_F0002_F_055
Pretty cool stylish boots for women. These military inspired combat boots come with removable nylon pouches attached to the ankle with a strap.
Zara Larsson's instagram: https://www.instagram.com/zaralarsson/