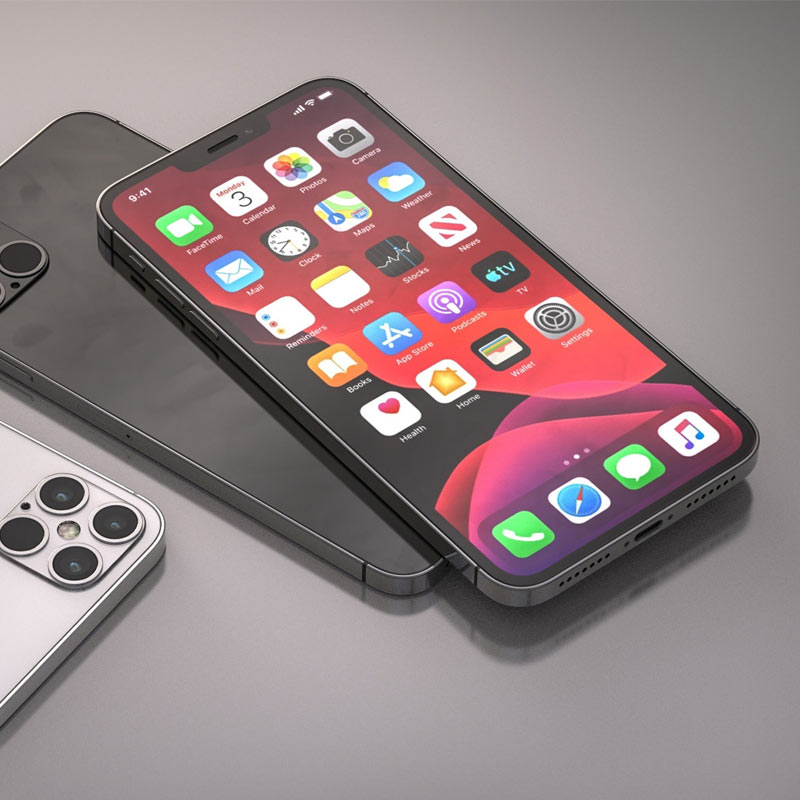 Okay, iPhone lovers, let's talk about screen protectors for your iPhone 14 models, shall we? Putting a screen protector on your iPhone is a wise step. Phones take a lot of abuse; screens can chip and crack easily. A screen protector adds an extra layer of protection to your iPhone preventing scratching, cracking, and sticky residues.
But not all iPhones screen protectors are made equal. Some are tempered glass; others are matte finish; some provide edge-to-edge coverage while others have exposed edges. Which screen protector should you pick then? Here is your guide:
How to Select the Best Screen Protector for iPhone 14, iPhone 14 Pro, iPhone 14 Pro Max
The best screen protectors for your iPhone are affordable, ultra-thin designs with features such as glare minimization, anti-spy tech, and anti-sweat coatings. They fit securely on your iPhone, expelling any air to ensure a naturally feeling touch surface. The ultra-thin design ensures a non-existent protective layer on your iPhone that is responsive to boot!
Thin plastic models Vs. Tempered glass
Tempered glass provides durable and robust protection than thin plastic models but at a higher cost. Thin plastic models scratch easily and lose their aesthetic appeal over time. They are surely not deserving of use on your iPhone unless you are hard-pressed for cash.
Tempered glass vs. matte finish
Matte finish models use a frosted coating to minimize glare and smudges, unlike regular tempered glass screen protectors. They are suitable for outdoor usage. You can read from your phone even in bright sunlight. However, by transmitting less light, the view is not as clarity is reduced. They also can't handle big impacts like when your phone falls. If you want more clarity and better protection against breakage, go for tempered screens.
Edge-to-edge coverage vs. exposed edges
If you want to protect the edges of your phone go for screen protectors that provide full coverage. The only issue is the design is not case-friendly, especially with cases that extend over the display. On the other hand, screen protectors with exposed edges are case-friendly. But if there's no casing, the edges chip easily when your iPhone falls.
Here is a look at the top screen protectors for your iPhone 14
1. Spigen Tempered Glass Screen Protector
The Spigen Tempered Glass is a quick and easy installation screen protector. It is suitable for the iPhone XR and the iPhone 14 models. It is a 6.1 inches tempered glass with 9H pencil lead hardness for robust protection from scratches.
It is an easy to apply screen protector with oleophobic coating to keep the glass from absorbing oils from your sweaty fingers as you type and swipe away. Expect a clean, naturally feeling screen with undisturbed and immediate touch response.
Best features of the Spigen Tempered Glass
iPhone screen protector for both iPhone XR and iPhone 14
Tempered glass with 9H hardness
Includes an EZ Fit Tray for quick and easy installation
Oleophobic coating prevents smudges and fingerprints
Compatible with various Spigen cases.
2. Caseology Tempered Glass Screen Protector
Caseology Tempered glass is another excellent screen protector for iPhone 14 and the XR model. It combines 4 reinforced layers of premium materials into 0.634 ounces and 7.7 by 4.1 by 0.7 inches screen for edge-to-edge protection.
The 4 reinforced layers are as follows: a hydrophobic nano-coating to keep off oils; an optical PET layer; a tempered glass layer; a shatterproof silicone adhesive.
Best features of the Caseology Tempered Screen Protector
Durable glass with reinforced layers to protect from scratches and oils
99.9 percent absolute clarity for undisturbed viewing
Compatible with the iPhone 14 and the XR
Includes a 2-pack for hassle-free installation and removal
3. uShield Privacy
uShield Privacy provides a 38 degrees viewing angle and automatic brightness reduction so you can take a look at sensitive documents on your iPhone without any worries. It is a 6.1 inches ultra-clear tempered screen with an anti-scratch feature and fits well with various cases.
You can use uShield on your iPhone 14, iPhone XR, iPhone Xr, and the iPhone 11. It is easy to apply and remove. An installation frame aligns the glass perfectly onto your iPhone for a bubble-free, naturally feeling screen that is responsive to boot!
Best features about the uShield Privacy
Ultra-clear screen protection
Compatible with various cases
Oleophobic coating prevents smudges and fingerprints
Includes an installation frame, dust removal stickers, and wet-wipes
Anti-spy features: a 30degrees viewing angle and automatic brightness reduction
The iShare is an essay-to-install 9H tempered glass screen protector. It will keep scratches, scuffs, oils, fingerprints, and other undesirable markings of your precious iPhone.
The iShare is a highly responsive Japanese Asahi Glass with Optical Grade Adhesive and the excellent touchscreen accuracy.
Highlights
Zero bubbles
Ultra-clear tempered glass
Oleophobic and hydrophobic coating
9H durable surface with anti-scratch features
Rounded edge design makes it case friendly
Compatible with iPhone 14 3D touch technology
5. Unbreakable Glass Screen Protector
Unbreakable glass is a full-coverage protector with a 2.5D round edge cutout that guarantees compatibility with various cases. It can be used on iPhones 14 and XR models. It is a 6.1 inches display with 9H glass durability to withstand even the hardest bumps.
The package includes an installation frame, 3 dust absorbers, wet wipes, dust stickers, and a user manual. The glass protector fits onto the screen without any bubbles or cracks, ensuring a naturally feeling responsive touch.
Highlights
9H durable glass
Ultra-clear for a natural viewing experience
Compatible with iPhone14 3D touch technology
Case friendly contoured edge
Oleophobic coating to keep of oil stains and fingerprints
Easy installation using the included accessories and manual guide
6. Moshi IonGlass
Moshi IonGlass is an exceptionally thin 5.8-inches display size screen protector for use on both the iPhone 14, Pro, and Pro Max. It is an atomically-strengthened glass, precisely-molded for edge to edge coverage.
In terms of design, this is a sleek screen protector. It is 40 percent thinner than standard glass screen protectors. It fits securely to provide a 50 degrees viewing angle so you can take a look at sensitive documents without any worries.
Best features of the Moshi IonGlass
10-year warranty
Stronger than tempered glass
Designed for edge-to-edge coverage
Oleophobic coating prevents oil marks and fingerprints.
Anti-spy feature:50-degree viewing angle makes it perfect for professional
7. Belkin screen protector
Belkin screen protector is an ultra-thin anti-glare screen cover for use on the iPhone 14. It is a 3H tempered glass protector designed to withstand even the hardest of bumps. The anti-glare feature will boost your viewing experience by reducing artificial lighting and harsh reflections. You can read from your phone even in bright sunlight.
Installing the screen protector is not hard. The package comes with an EasyAlign sticker for easy and precise application. In case of damages and scratches, a lifetime warranty guarantees replacements.
Highlights
Anti-glare feature
Anti-scratch feature
A generous Lifetime warranty
Oleophobic oil to keep off fingerprints and smudges
Ultra-thin to preserve your iPhones touch sensitivity
8. iCarez Matte
iCarez Matte combines an HD transparency film and a hygienic antibacterial coating into an ultra-thin, durable glass screen protector with anti-glare features. It can be applied easily to an iPhone 14 or 11 for protection against scratches and sticky oils.
The construction is a 3H-rated PET in three packs for maximum protection. It features a round contoured edge for compatibility with various cases.
Highlights
Glare minimization features
Works well with Face ID
Bubble-free application.
Antibacterial surface using the latest Japanese oleophobic coating, hydrophobic coating, and nanotechnology
9. Torras Diamond
Torras diamond protects your iPhone with diamond level hardness while ensuring it remains sensitive to touch and ultra-clear for a natural viewing experience.
It is an ultra-thin 0.25mm screen with 9H-level hardness and edge-to-edge coverage. It is compatible with iPhone 14 3D touch technology and carries a 2-year warranty.
Highlights
Shatterproof tempered glass
Ultra-thin for a responsive touch
Anti-blue light coating
99.6 percent HD clear
Full coverage and compatible with various cases
10. Tethys Glass
The Tethys glass screen protector is another iPhone 14 compatible product if you prefer edge-to-edge coverage. It is an ultra-clear screen with a 9H-rating to withstand years of abuse.
It is a three-pack screen protector that is very easy to install. It arrives with an installation frame for precise application, a wet wipe, dust removal stickers, plus an installation manual. It fits securely, giving you access to all phone buttons and functionality, plus it is compatible with face ID.
Highlights
9H level hardness
Edge-to-edge coverage
Includes wet dry wipes and dust removal stickers
Features oleophobic coating to keep of oils and fingerprints
Compatible with various cases except those with large raised edges
11. Loadstar Privacy
For privacy enthusiasts, the Loadstar Privacy screen protector is another product you should consider for your iPhone 14. Not only does it provide a hard-tempered glass, but its technology and HD materials guarantee good visibility and privacy. The screen provides a 90-degree viewing angle with the HD material to block out mixed-light for better viewing.
The Loadstar is made of 4D glass carbon fiber edge and durable aluminum glass. It is a 5-pack screen containing an outer HC hardened layer, an eye shield, privacy material, an ARM layer, a PE protective layer, and a carbon fiber edge.
Highlights
Glare minimization
Anti-spy features
Bubble-free installation
Case friendly
Free replacement in case of a defective product
There you go now, iPhone lovers; no longer should you neglect to protect your phone's precious screen. There is nothing as undesirable as a sticky scratch-ridden phone screen with fingerprints and smudges all over it. The above-reviewed screen protectors offer full-screen coverage while reducing sweat and oils, ensuring you have a clean touch surface with full functionality. Make your choice! BTW, if you need faster chargers for iPhone 14, check out this article.
11 Best Screen Protector for iPhone 14, iPhone 14 Pro, iPhone 14 Pro Max 2020 -2021