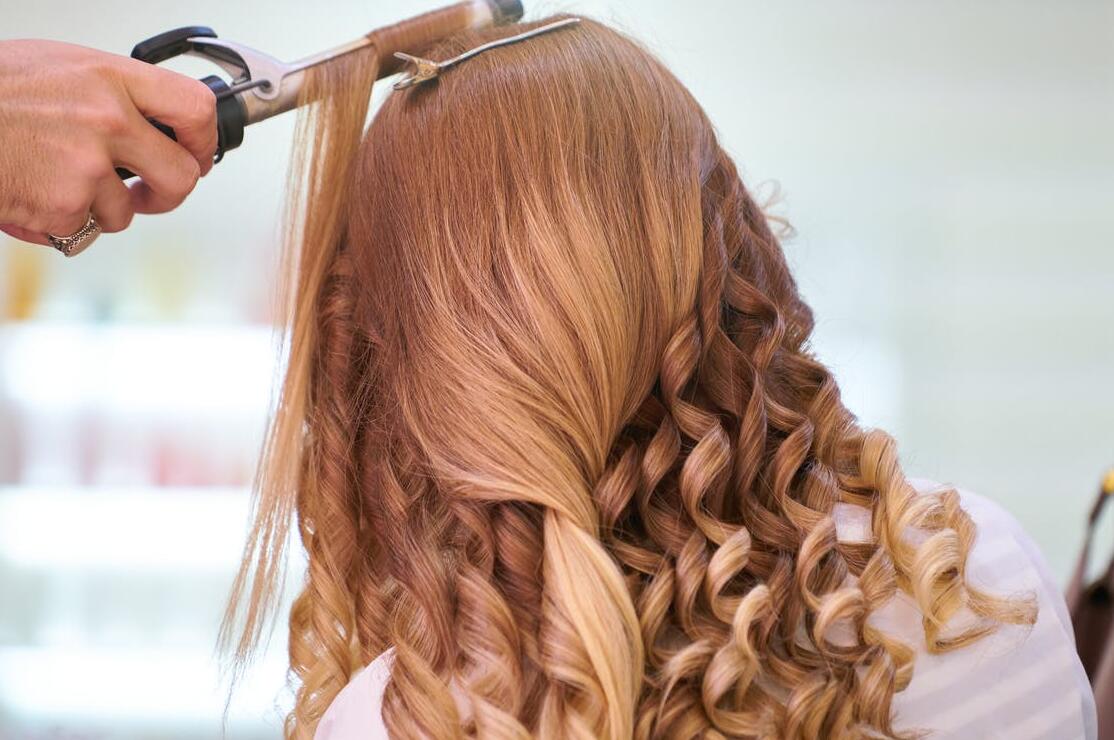 Not all of us are blessed with naturally wavy or curly hair, and getting that flawless look can be a struggle. It's going to take some heat to pull the look off, so we've taken a look at the various appliances and tools out there. And with our advice, you'll be showing off your natural waves or beach curls in no time!
Whether you're a beginner, experienced, or practically a professional, this is for you!
The Difference between The Curling Wand And Curling Iron:
The main difference between the two is their shape. A curling wand can have a tapered barrel, and a bubbled one, or a straight one. While curling tongs have a clamp to hold the hair in place.
Both essentially do the same thing. It all depends on how you like styling your hair and the look you want. Curling tongs are better suited to even, bouncy curls. While a curling iron is better for natural-looking waves.
Curling irons (curling tong) create long-lasting and polished-looking curls. The iron is more versatile and gives you more options. They are great for all hair types, textures, and lengths. But be careful, as extended close exposure on the hot plate can cause damaged hair.
The wand curls hair with less tension, creating flat and loose curls. Your hair retains more of its natural texture, so you can quickly achieve beachy waves. The wand is perfect for naturally curly-haired people and those with medium-length hair. They are less likely to damage your hair.
The Best Curling Wands And Irons
Classic Curl Tong
This is a GHD hair curl tong. Works great on short or long hair and can provide various curl sizes and create effortless curls and waves. It has one heat setting and has a barrel diameter of 26mm.
Airwrap
This wand by Dyson comes with various attachments that can help create curls of all different styles. It leaves your hair looking shiny – so you're bound to glow after using this one! This tool has four heat settings.
The Curling Wand
This is the best curling wand for shorter hair. It leaves hair looking healthier and is easy to use. The tool is compact and comes in a cute travel case. We can thank Cloud Nine for this gem!
PROluxe Hair Curling Wand
This device is excellent for minimizing frizz and creates smooth, symmetrical-looking curls. Remington makes it.
Hair Therapy Curling Tong
This curling tong is one of the more affordable options. The curls are long-lasting and look full. The controls can be a little confusing, but you'll get the hang of it quickly!
Our Top Tips
Use a heat protection spray when styling hair to avoid too much damage. It is also best to make sure that your hair is bone dry before styling. Wet hair, heat, and electricity are not a good combination.
There are different ways to use the best curling tools on each hair type. If you have thick hair, it is best to work in small sections and hold for a bit longer so that your hair heats thoroughly.
This way, the curls will hold a lot better.
If you have fine hair, it is best to use a curling iron or wand with digital temperature control. It is essential to protect your hair, so you should also only hold the heat for 3-5 seconds.
If you have short hair, use a wand that has a smaller barrel size and start the curl in the middle of your hair to avoid making your hair look shorter.
For longer hair, it's recommended that you curl your hair while it is in a ponytail. This will speed up the process. To create longer-lasting curls, hold the iron vertically.
FAQ
Are Curling Wands and Tongs Good For Short Hair?
Yes, they certainly are. We just recommend that you get a tool that has a shorter and thinner barrel. It may be best to start with a tong as it's easier to hold the hair in place.
What Size Curling Wand Or Iron Should I Get?
It all depends on your hair length and what you want the final style to look like. A longer barrel is great for long hair, whereas shorter hair doesn't need that much space, so a thin and short barrel will do.
Will Curling Irons Damage My Hair?
If you use them too often or hold them against your hair for too long, then yes. Use the appropriate heat settings on your hair and use a protective spray every time.