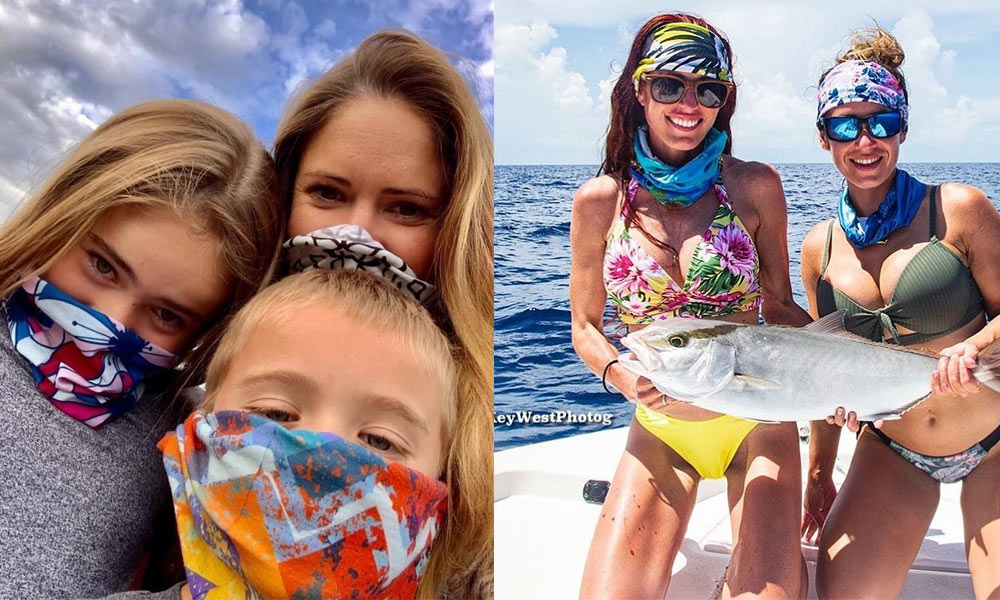 Headbands have really rocked back into style these last few years! And that's partly connected with the upsurge of interest in getting some healthy exercise. Nobody wants sweaty bangs hanging down over their forehead, making you even more uncomfortable as you do your daily star-jumps or train for a marathon. But headbands and bandanas have morphed into a fabulous multi-use type of outdoor pursuits and/or fashionwear that none of us can do without!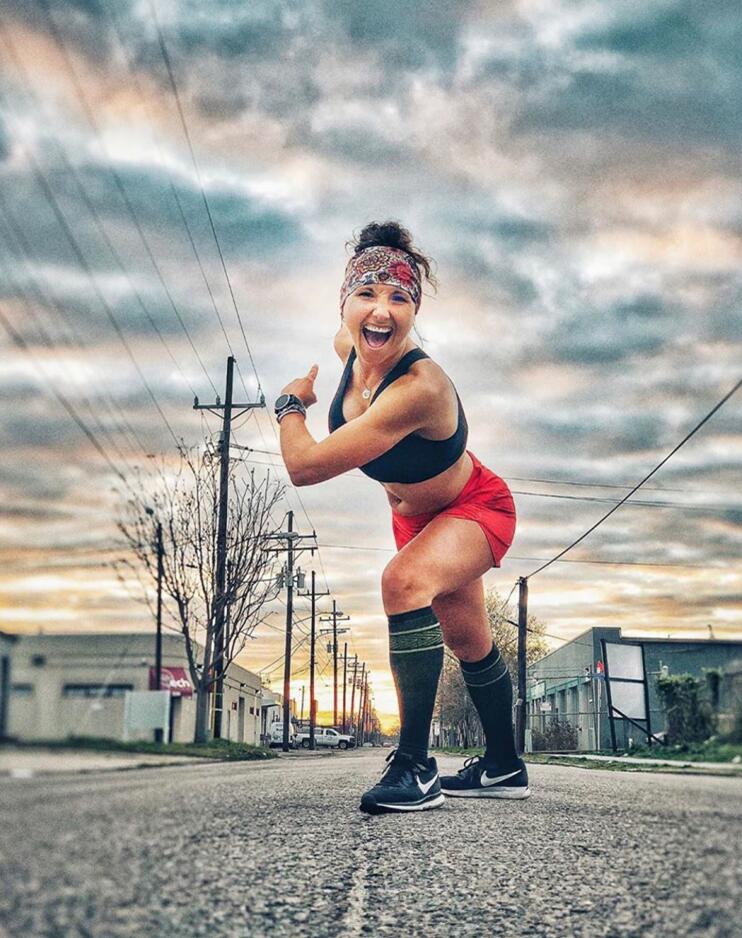 No more bad hair day embarrassment
Take for example those awful days we all dread – the 'bad hair' days! More and more women are adopting the sexy, casual look of a brightly colored bandana or silky scarf to add fantastic style to hair that just won't be controlled. Imagine how much time you can save in a morning when you didn't hear the alarm and your hair looks like you've been dragged backward through a hedge! Trendy gals just pop on one of the latest broad headbands that cover a multitude of sins and can double as a face mask.
Easy all-in-one variety
The new all-in-one headband/facemasks can be worn in lots of different styles and will make your life so much easier. You don't have to practice complicated scarf-styling tricks, which frankly never look as good as those done by a professional 'stylist' for a magazine shoot. In fact, nothing could be easier to use than a pretty multi-purpose wide headband/face-mask.
Hot dance club – cold trip home
So, for example, you've been out dancing and still look good because your fashionable wide headband has kept your forehead 'sweat-free' and fresh. But now you're coming home in the middle of the night when the temperature has dropped and you're shivering. No problem! Just pull your headband down to circle your neck and then pull it up over your nose at the front. It's stretchy, so you can also pull up the back to cover your whole head and just leave your eyes uncovered. That's how easy it is to get a comfy, warm face-mask that will protect your hair and delicate complexion from driving rain, cold winds, and frosty air!
Home hairdressing disasters
Oh! And have you seen all the videos of women who have had home hair disasters? Maybe you've bleached your hair at home, dyed it green or cut your fringe so short you could break down and cry. Well, don't stress – just pop on a wide headband to circle your neck and arrange it to cover all your hair in a fabulous new fashionable look. There are so many patterns and colors available, you'll soon start wearing a wide, multi-use headband/face-mask solely for its super-stylish look – even if your hair is perfect! And they are easy to wash and dry in your washing machine with your other items. So instead of sitting around in an ugly, plastic bag when you're doing a deep condition or hot-oil treatment, pop a head-covering headband on your head and look divine!
Kids' warm headbands & face-masks
Headbands that can be worn as face-masks come in different sizes to suit all heads and you can buy kids headbands. They make great fashion statements for trendy kids, but they are also a great way to get your child to wear something warm, comfy, and safe around their neck. Older kids may prefer to avoid the traditional wool scarf, as they can be an invitation to rough boys to pull them tight around your child's neck. But that can't happen with neck-warming, headband/face-mask that's also a fashion statement.  Girls love the enormous range of bright or muted patterns, to suit every teenage 'tribe' style. And there are camo headbands and, especially popular with boys of all ages, black and white, skeleton-face multi-bands!
Trendy & sporty
You can use a headband as a scrunchy, a stylish sports headband, a safe, warm scarf and face-cover in cold weather and a great way to cover your hair when you're on the beach, which I heartily advise as nothing ruins your hair like exposure to the hot sun. Unlike old-fashioned toweling sweat-bands, the new wide headbands are light-weight and range from kids' to hunting/fishing/biking patterns to very sophisticated styles that will make you look effortlessly classy!
Professional protection bandanas/face-masks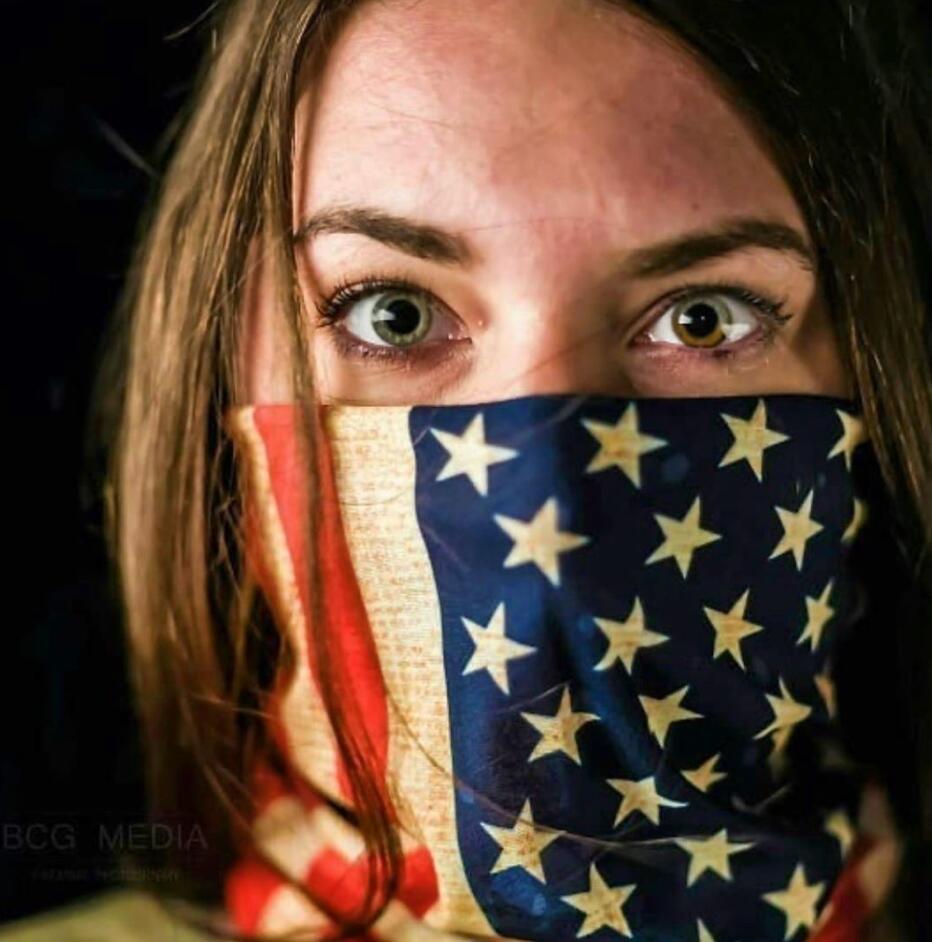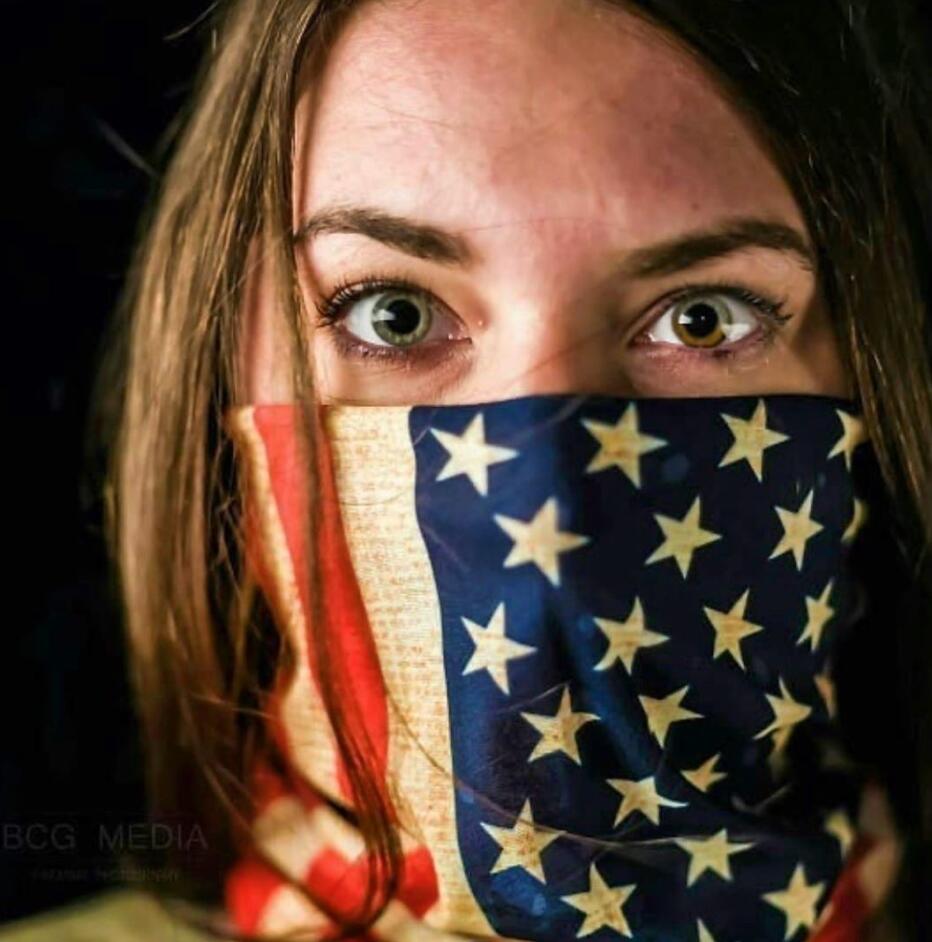 For those who have dangerous jobs, in the armed forces or as law-enforcers, there are 'tactical bandanas'. These are designed in colors and patterns that will allow the wearer to cover their face and blend into any environment from urban to jungle or desert. They are worn as face masks, neck covers, beanie hats and traditional balaclavas. And if you need to kit out a large work-force, expert companies like Hoo-rag products will put your individual logo onto each bandana/face-mask at wholesale price.
Battlefield bandana face masks
If you're looking for the ultimate camo used in battlefield scenarios, look out for Kryptek bandanas, which have a 3-D pattern famous for its super-efficient concealment at short or long-range. Or if you or your friends spend time in spring turkey woods, you'd be best concealed with a bandana/face-mask from the Mossy Oak Obsession brand. It's so efficient the National Wild Turkey Fed. uses it as their official camo.
And of course, we must keep our sports-mad partners stylish, safe and warm, too! Because the headband/face-mask is the perfect gift for anyone who enjoys biking, fishing, hunting, hiking, mountaineering, ski-ing, snow-boarding, and any outdoor activity. These are available in winter-grade fleece material in several different ranges especially designed for specific outdoor pursuits.
I can't remember a time when we had such a clever new 'garment' that fulfills every requirement from looking trendy, keeping warm and safe and is suitable for such an enormous range of people! So if you ever struggle to find a suitable gift for male/female friends and family, you can't do better than to choose a stylish, or useful, headband/face-mask/bandana. There's an incredibly wide range of headbands and bandana face masks for all fashion styles, weather types and activities!