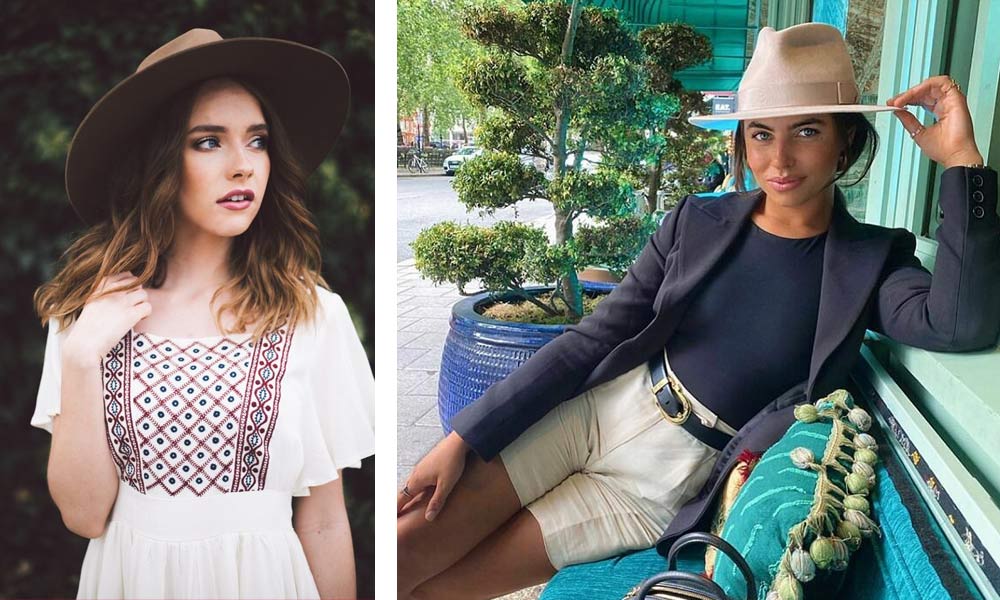 Hats are more than just a superfluous accessory or something you dig out of the bottom of your drawer to toss on when you're having an unfixable bad hair day. A good hat can be an integral part of your outfit and have the power to tie your entire look together.
Unfortunately, hats are a trendy accessory that are far underutilized in the modern world of fashion. Many women are intimidated by hats. They worry that wearing a hat will make them look silly or that hats are pointless and unnecessary.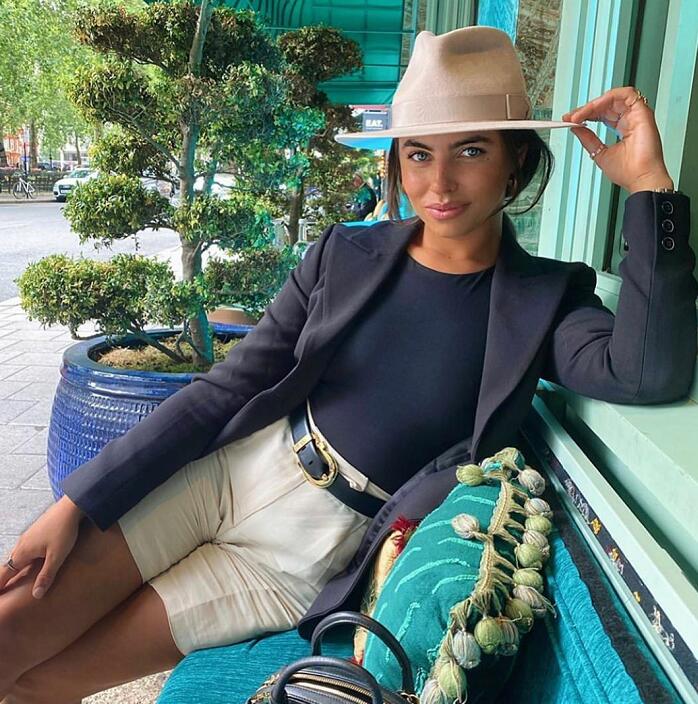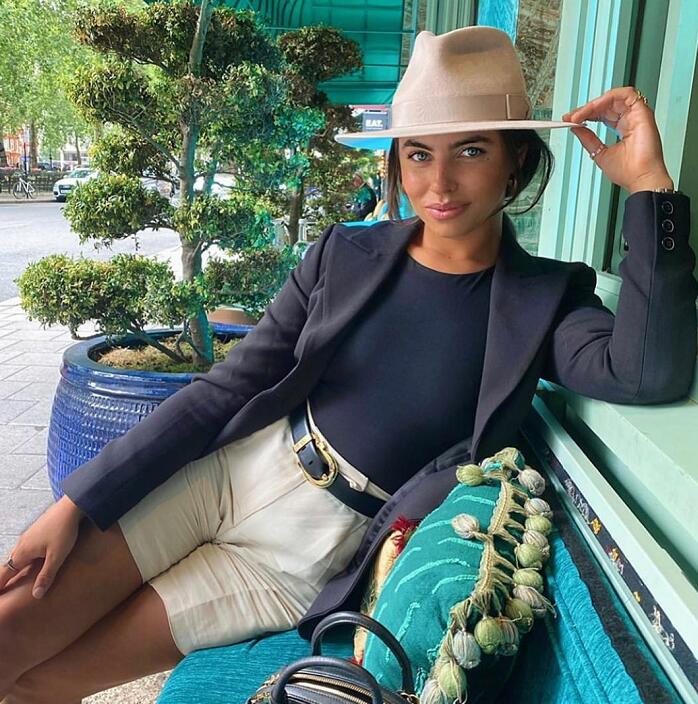 In reality, hats can add new interest and style to drab outfits you already have in your closet. Learn how to wear any hat correctly to maximize its style benefits and add some much-needed flair to your current wardrobe.
1. Revolutionize the Classic Baseball Cap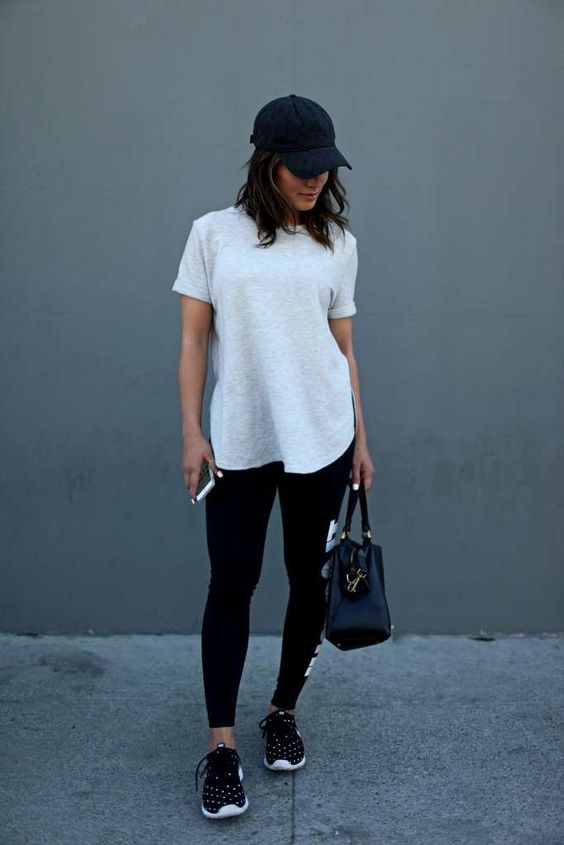 There's nothing wrong with the classic baseball cap look. Pair a plain baseball cap with a T-shirt, distressed skinny jeans, and your favorite pair of Nikes any day to create an outfit that achieves the perfect balance of cute, casual, and comfortable. However, if you don't want to look basic in a baseball cap, think out of the box with different textures and patterns.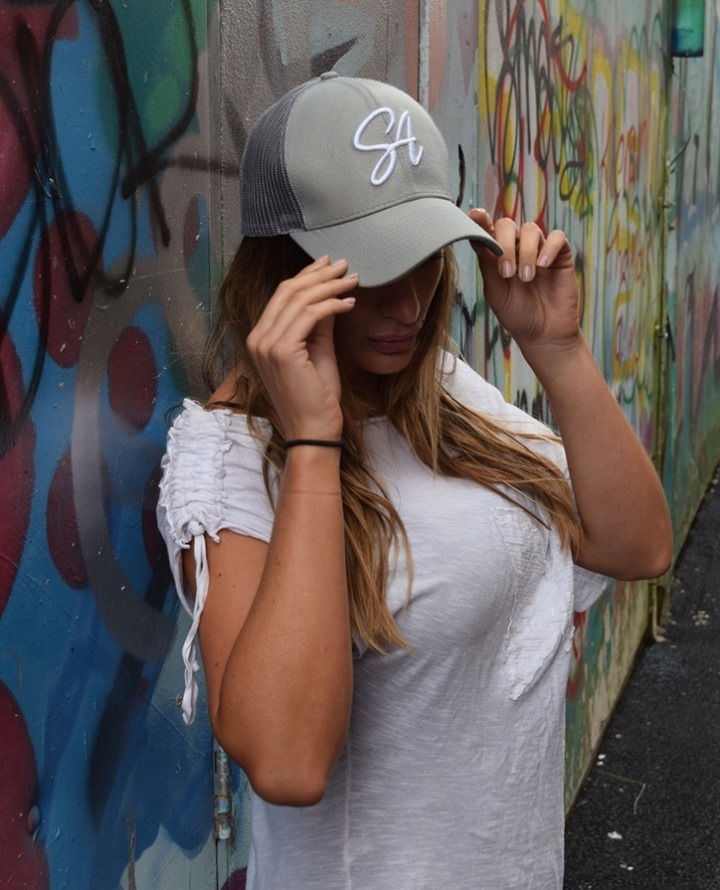 Baseball caps don't only come in polyester fabric emblazoned with sports team logos. These hats have risen to the top of casual women's fashion and there are countless options for cute and different baseball caps that set you apart from the classic snapback look in the best way. Pair a solid-colored velvet baseball cap with an oversized denim jacket, leggings, and flats to create a cute and flirty look. For a sophisticated, city-chic look, wear a leather snapback with a bodycon dress and sneakers. If you want a delicate, feminine finish for your look, let a baseball cap with a small embroidered print be the focal point of your outfit and pair it with simple, solid-colored pieces.
2. Make a Beanie Chic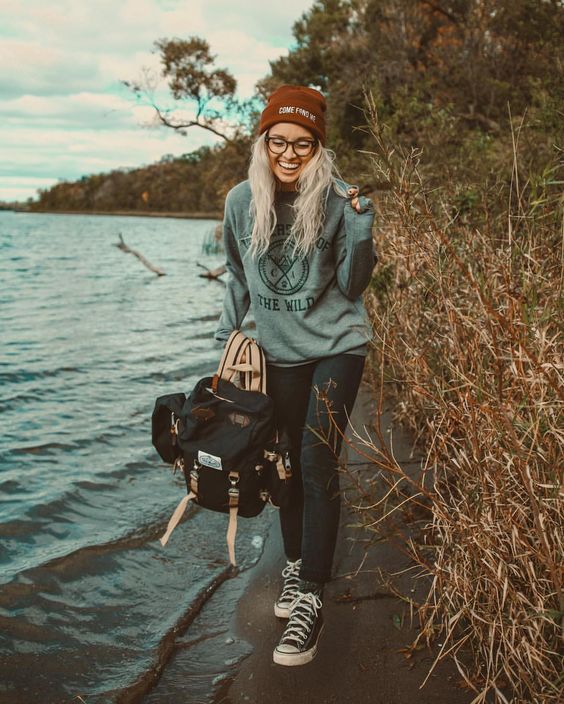 Beanies are the classic "bad hair day" saviors. They'll quickly flatten the most unruly hair and keep your locks looking smooth and in check all day long. Plus, they're trendy. However, beanies can also make you look like a sk8r boi wannabe if worn wrong.
Look chic in your beanie by playing up your makeup and other accessories. Try wearing bright lipstick or bold eye makeup to dress up your beanie and ensure that it doesn't make your look come off as messy. If you're worried about looking like an appropriator of skater fashion, make your look more feminine by choosing a chunky-knit beanie in a bright color. Add pink accents to your makeup and wear delicate jewelry to soften your look.
3. Streamline with a Woven Hat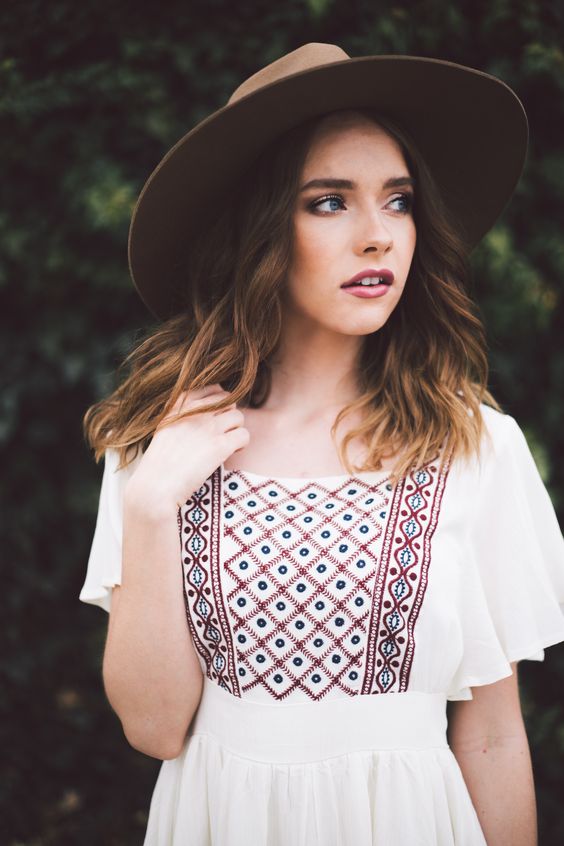 A woven hat can do wonders for streamlining your outfit and making your entire look appear more put together. Do you ever feel like a little something is missing from your look? Try adding a plain, wide-brimmed woven or felt hat. You'll likely be surprised at how well the simple accessory works to transform an outfit that might otherwise be boring into a cute, compliment-worthy casual look.
Try pairing a n-u-d-e woven hat with a bright, patterned romper, jumpsuit, or dress. The hat will help balance out the dress or romper's bold print and make your entire outfit look more streamlined. If you want to go super casual without looking basic, add a woven or felt hat to a classic combo of jeans and a tee to add a bit of interest without taking away from your comfort.
4. Keep It Balanced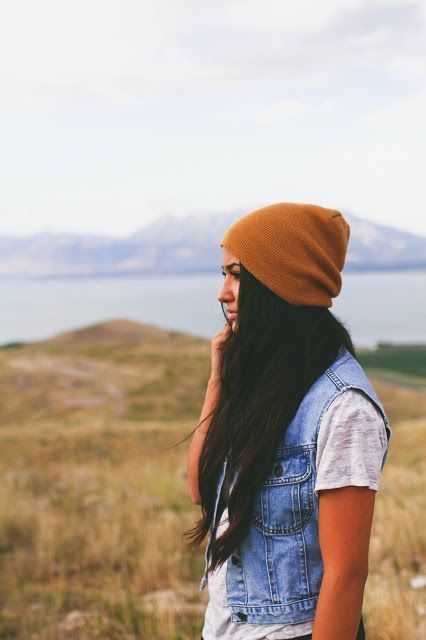 Keeping your look balanced is very important when you wear any type of hat. The key to stabilizing your outfit is to strike a  balance between tight and loose-fitting pieces.
If you wear a wide-brimmed hat with a tight dress, your head will likely end up looking disproportionate bigger than it really is. Balance it out with a leather jacket or oversized cardigan. Wearing a beanie with a tight-fitting crop top and skinny jeans might make you look too straight up and down. Opt for an off-the-shoulders blouse with a relaxed fit instead to draw some attention away from the
5. Add a Pop of Color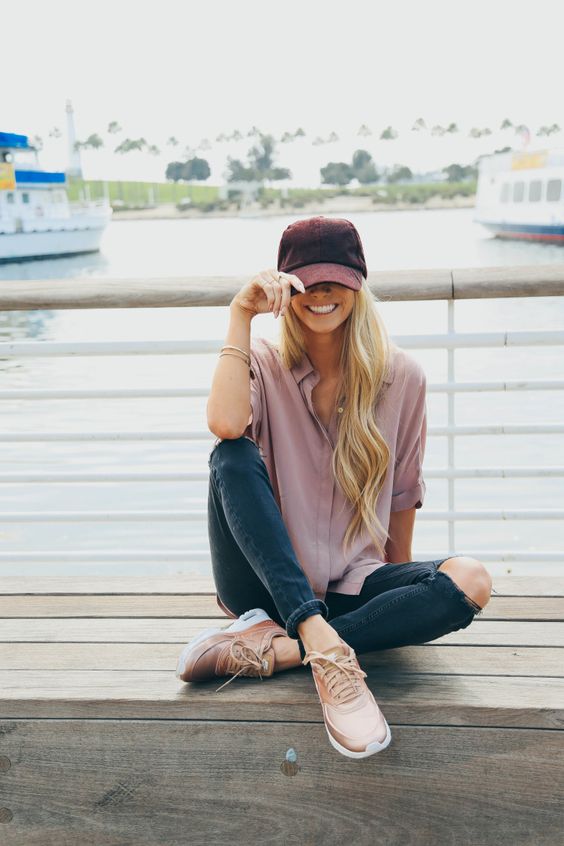 Most women choose fairly neutral hats that blend in well with the rest of their outfit. However, you can also use a hat to add a much-needed pop of color to an otherwise boring look.
Beanies are readily available in a rainbow of colors. Try rocking a monochrome black outfit and add a brightly-colored beanie to make the look a bit less intimidating. Or, try wearing a colorful wide-brimmed felt hat with a classic combination of plain jeans and a T-shirt. The color adds an extra dimension of interest to the look that a more neutral hat would not.
6. Cater to Any Season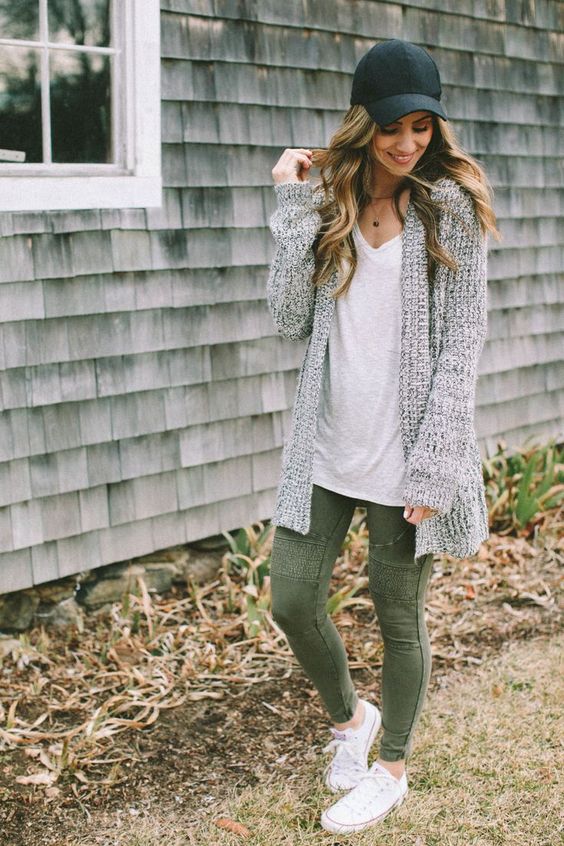 Hats can be appropriate wear for any season depending on how you wear them. It might seem like a baseball cap is a classic warm-weather accessory, but that's not necessarily true. Pair a neutral cap with a chunky-knit sweater, cropped leggings, and sneakers to create a cute and casual look for winter or fall.
You can pair a felt or woven hat with a short dress in spring or summertime. Transform your outfit into a winter-ready look by adding an oversized slouchy cardigan over the dress and a pair of tights and lace-up knee-high boots underneath.
7. Find the Right Fit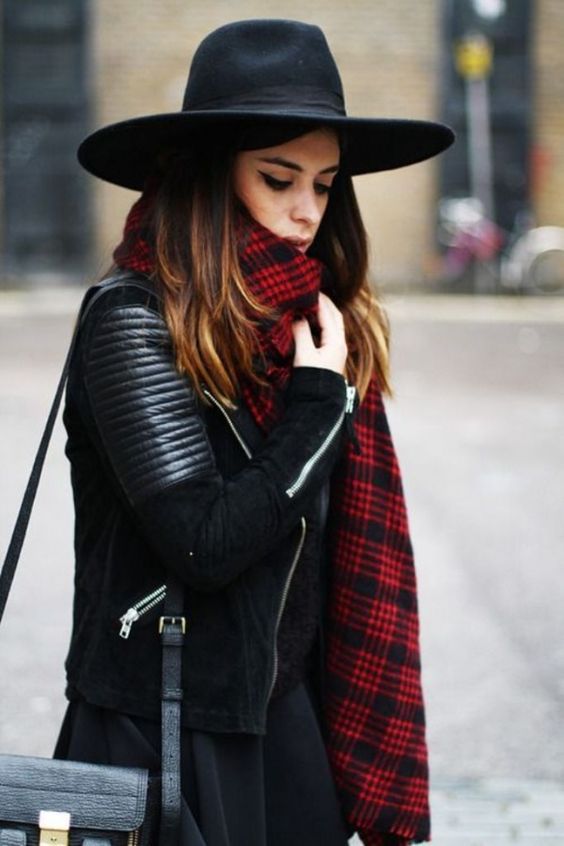 It's impossible to stress the importance of a well-fitting hat too hard. You might not think it'll be that big of a deal if your fedora fits a little loosely or doesn't angle exactly right, but a hat that doesn't fit you correctly will end up casting a sloppy vibe over your entire look.
If you're wearing a baseball cap, it should fit snugly around your head. However, it shouldn't be so tight that it dents your hair. As for a fedora or wide-brimmed hat, the band of these hats should fit tightly enough around your head that you are able to angle the hat as you prefer.
Don't overlook hats. Even if you've never been a 'hat person', try incorporating a chic chunky-knit beanie or a simple woven hat into some of your favorite looks to put a new twist on them and make them more interesting for you to wear and those around you to admire. Find more fashion tips on herstylecode.com