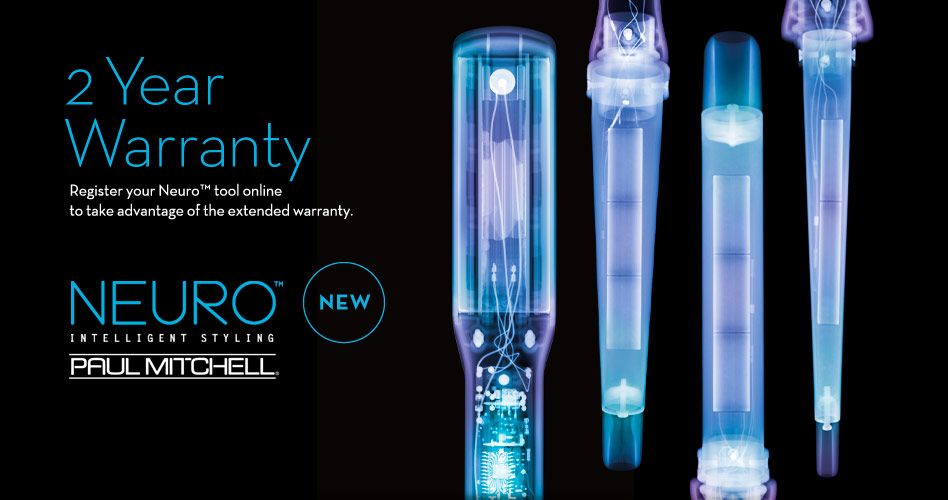 John Paul Mitchell Systems has always been known as an industry trailblazer. Their brand new line of tools fits right in with their history of hair innovation. Paul Mitchell Neuro Styling Tools use science and technology to give you incredible styling results with every use.
The Paul Mitchell pro tools Neuro line consists of incredible hair dryers, styling wands, and hot rollers to help you style faster and more efficiently. We put the Neuro Smooth hair straightener and the Neuro Dry blow dryer to the test and loved how they shaped up.
NEURO DRY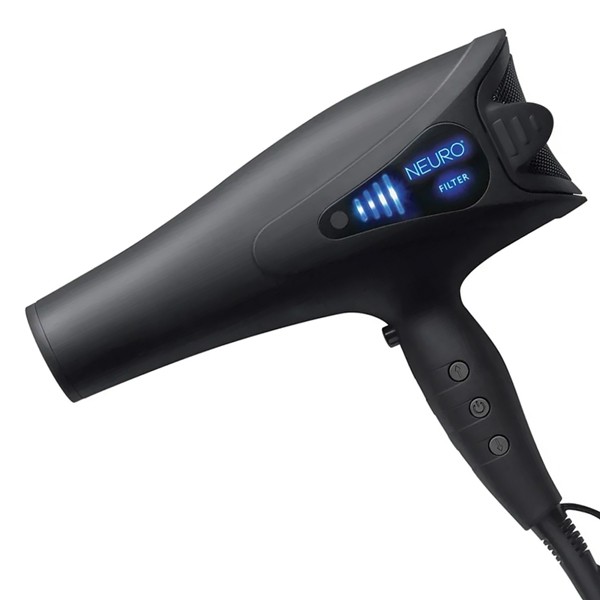 Our resident curl guru, Megan, tried the Neuro Dry blow dryer and was hooked after just seeing the packaging! "Not only does it look extremely luxurious but the science behind the product is visible, making it even more chic! The combo of beauty and brains is always fascinating. "
A slave to the diffuser, Megan knows her way around heat styling. She's shared tricks for buying the perfect blow dryer and guided us on how to become diffuser pros. When she upgrades a dryer to her daily routine instead of sporadic use, you know it's the real deal.
Frizz fighter: Like most curly girls, Megan struggles with frizz. The Neuro Dry features tourmaline ions to dry hair quickly but gently, all while reducing frizz.
"The Neuro Dry cannot compete against other hair dryers. With FOUR heat settings and a cool shot button, this blow dryer gives maximum control for styling and blow drying your hair. The ergonomics of this blow dryer make it extremely easy to blow dry my hair — it's very very fluid process to make the setting hotter or colder with this hair dryer. I love the cold setting as it significantly decreases frizziness with curly hair. Overall, Paul Mitchell ProTools and Neuro Styling Tools are just AMAZING!"
Diffuser download: "The collapsible silicon diffuser is unlike any other diffuser I've used. It moves with the curls make it faster to dry my curly hair without needing more heat. Definitely an amazing feature of this product. The air diffuser feels like it's a salon-quality experience in my own home."
Plays well with others: Megan used her Neuro Dry with Paul Mitchell Extra Body Sculpting Foam and Twirl Around curl cream. Read more about how the products worked together to give Megan the flawless curls she's known for.
NEURO SMOOTH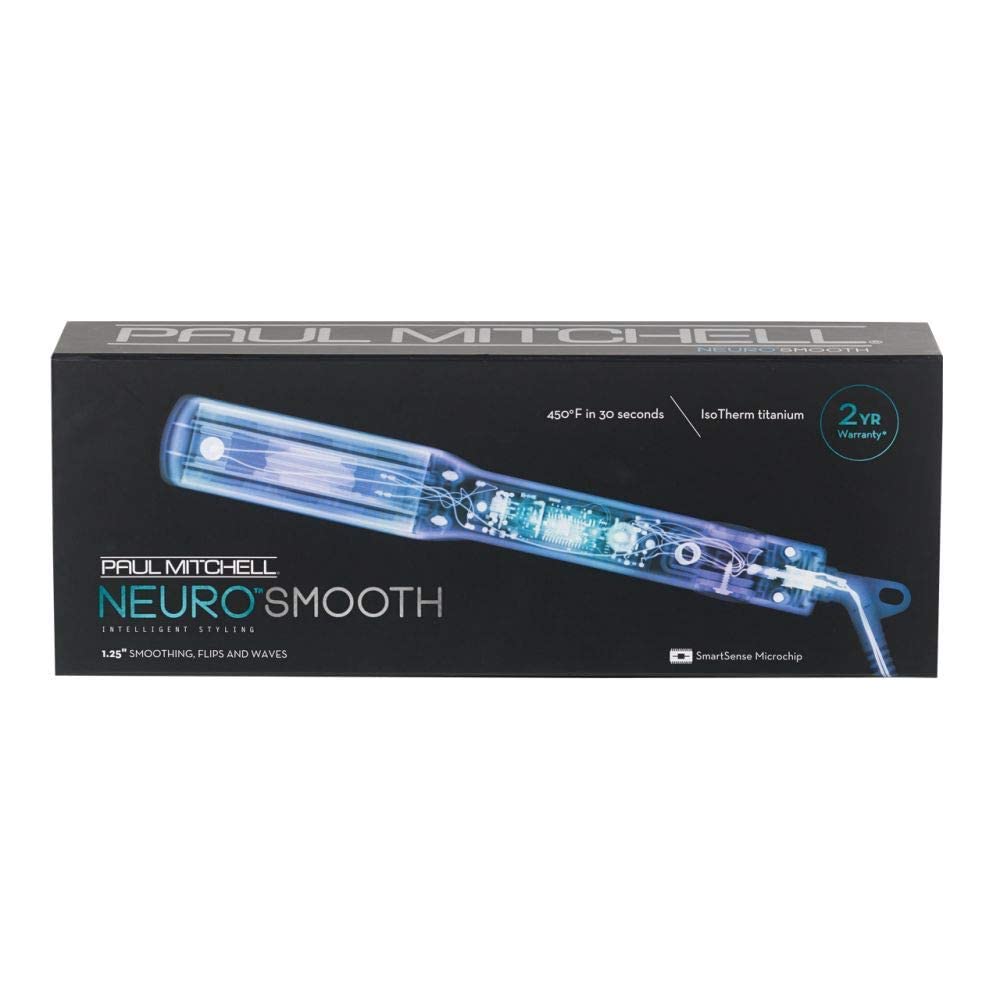 Herstylecode blogger Ashley rocks straightened styles on the regular, so she jumped at the chance to give the Neuro Smooth hair straightener a shot.
Double duty: Who doesn't love a tool that multitasks? "The width of this straightener is 1.25 inches, so it can do double duty for straightening and creating waves." Ashley is known for her sassy, blunt bangs, and the size of this tool worked perfectly to help her smooth her fine fringe.
Speed + versatility: "I love that it heats up in about 30 seconds – so key for busy mornings!" As someone with fine hair, Ashley appreciated the multiple settings. "I used the 390 degree setting, which worked really well for my hair texture. It's awesome to find a tool that isn't 'one size fits all.' The whole experience felt very personalized."
Safety first: Ashley has recently experienced some serious postpartum hair thinning and loss that has made her weary of heat styling. "I took a lot of comfort knowing that the Paul Mitchell Neuro tools are the safest way to heat style. The IsoTherm plates of this titanium flat iron help heat hair evenly, which is so important to avoid burning and extra damage. Always remember to use a heat protectant!!!" Try Paul Mitchell Hot Off the Press heat protectant no matter the hot tool you're using. This protectant includes rice hull extract that builds a weightless barrier between your hair and your tools.
Warranty WOW: Buying quality styling tools should be an investment and you'll get what you pay for. The Neuro tools include a 2-year warranty when you register yours online. "This seemed like less of a splurge once I learned about the warranty."
Plays well with others: Ashley used her Neuro Smooth with Paul Mitchell Super Skinny Serum to achieve the smoothest style possible. She also used Paul Mitchell Express Dry Waterless Shampoo to soak up oil along her hairline and add volume to her style. This winning combo helped Ashley take her daily look up a notch. Read her detailed Paul Mitchell product review here.
Upgrade your old styling tools with the Paul Mitchell Neuro Styling Tools line. Whether drying, curling, or straightening, Paul has you covered from root to tip!