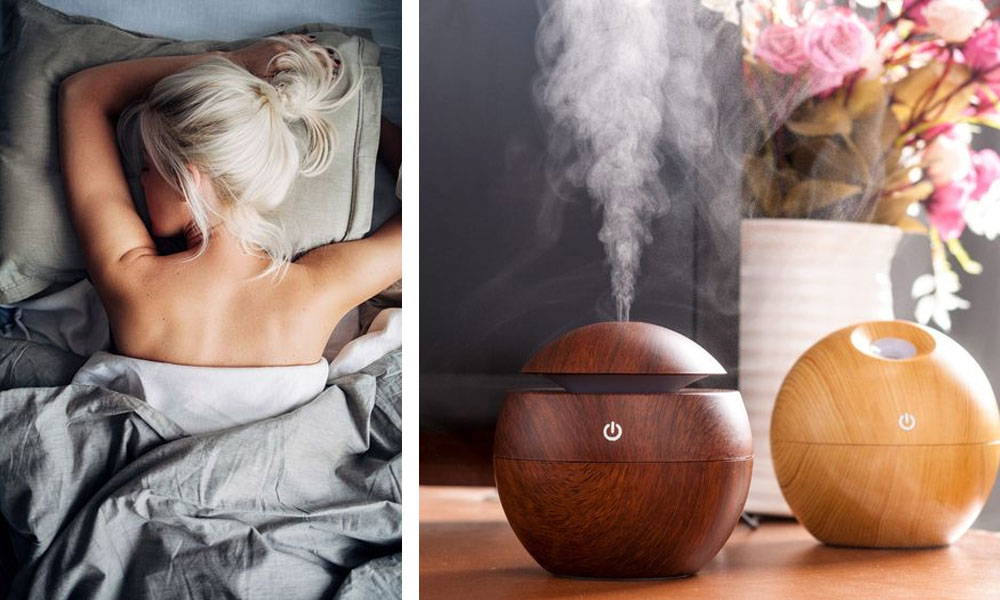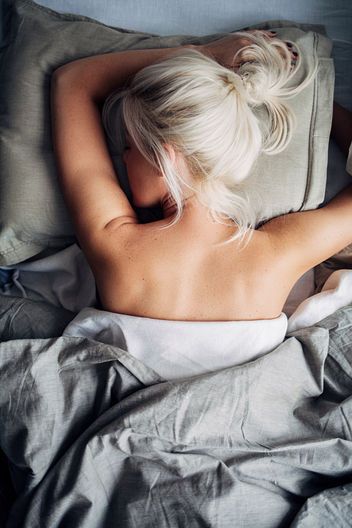 Do you ever wish you could go to sleep at night and wake up the next morning with flawless skin and perfect hair, free of the superficial imperfections that drag your self-esteem down on a daily basis. A complete transformation in just one night is slightly unrealistic, but the time you spend sleeping is a valuable period for effortless beauty improvement.
Everyone has blemishes and no real woman has hair as sleek and shiny as the actresses in a shampoo commercial. It's impossible to completely erase all of your imperfections, no matter how much time you have. However, there are real quick-fix beauty tricks that you can use to see effective results overnight.
1. Wear Socks and Gloves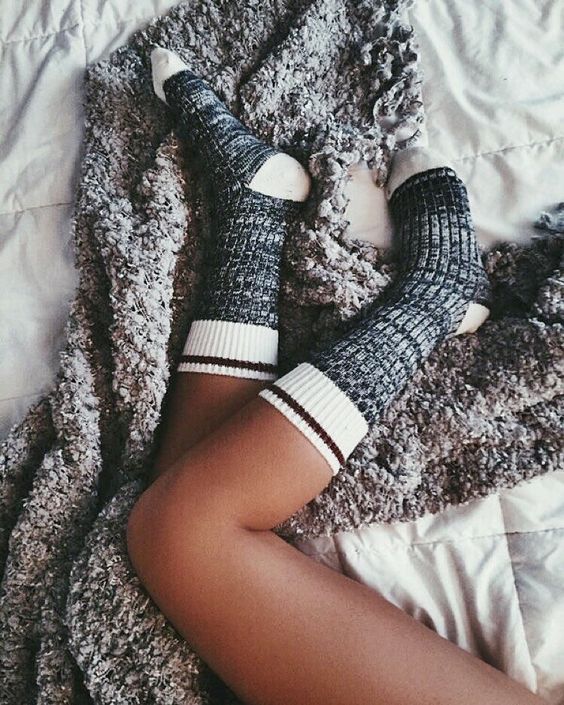 Most women struggle with dry, cracked hands and feet from time to time. When this dryness plagues your skin, apply a heavy cream or ointment like Vicks Vabor Rub or Bag Balm to your hands and feet right before you go to bed. Immediately cover your feet and hands in thick socks and gloves and wear them all night long.
The socks and gloves seal moisture in your skin to leave it soft and smooth in the morning. Covering your hands and feet also allows you to slather your skin in thick ointment without worrying about making a mess. This trick might not be realistic when it's 100 degrees outside, but take advantage of it in the winter when your hands and feet are more susceptible to dryness.
2. Use Coconut Oil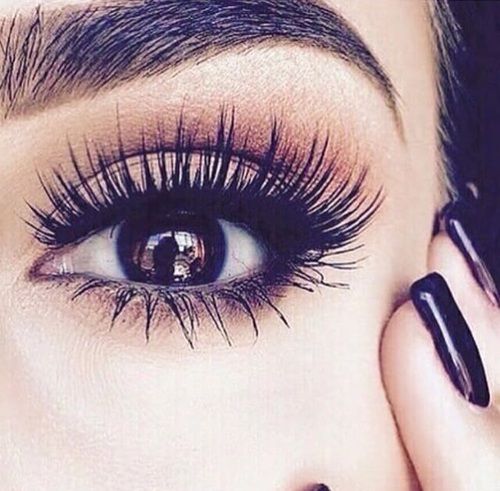 Coconut oil is widely renowned as the miracle oil for both health and beauty. If you want to take advantage of the beauty benefits of coconut oil, use the oil at night when it has time to sink deeply into your skin and have faster and more intense effects.
You can use coconut oil to moisturize, soften, and smooth almost any part of your body, but there are certain areas where coconut oil tends to be most effective. Massage a small amount of oil into your cuticles and nail beds to soften your cuticles and promote healthier nail growth. Apply coconut oil to your eyelashes to help them grow longer and thicker–you can use castor oil on your lashes to get the same results. Rub oil into the roots of your hair to wake up with stronger, softer, and shinier hair. Beware that coconut oil can be stubborn and it often requires some time and effort to wash it out of your hair.
3. Take Off Your Makeup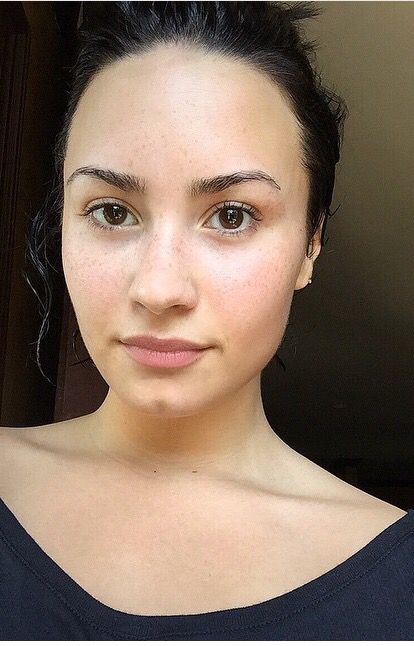 Hopefully, you already take off your makeup every night before bed. However, many women don't fully understand the extreme importance of taking off ALL of your makeup (including waterproof mascara residue) every single night without fail. When you sleep in your makeup–even if it's just a small amount that didn't wash all the way off–the dirt and oils in your skin mix with the makeup. This interaction creates an icky layer of debris that sits on top of your skin and leads to premature aging and enlarged pores. Failing to wash off all of your mascara can also lead to nasty red eye styes that can be both unsightly and uncomfortable.
No matter how tired you are, make sure that you put in the time and effort to cleanse your skin thoroughly before you go to bed. Nighttime is also the best time of day to exfoliate your skin. Going to bed with clean, bare skin allows your skin to breathe and helps any skin products (anti-aging or acne creams) you put on penetrate your skin more easily during the night. Carry makeup removing and cleansing wipes in your purse as a back-up plan for if you're ever stuck somewhere where you absolutely cannot wash your face for some reason.
4. Sleep on Silk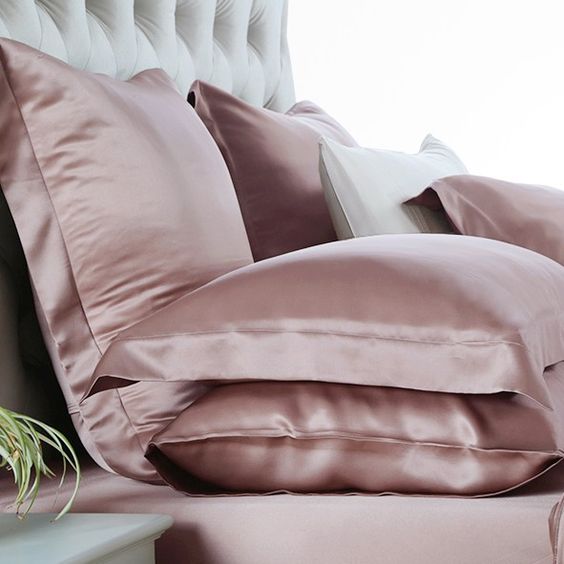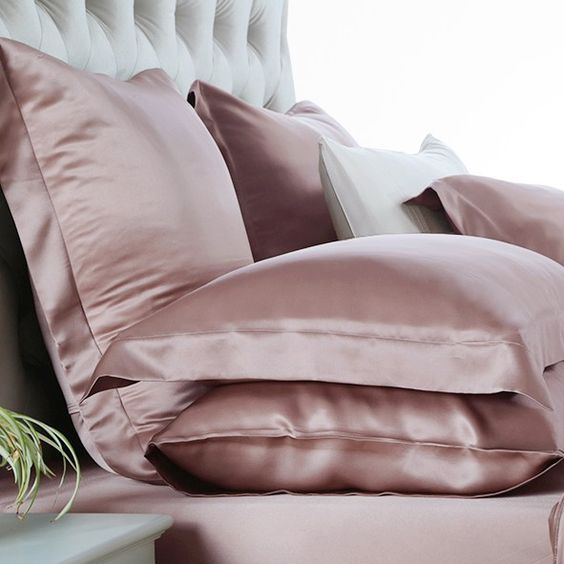 Sleeping on silk pillowcases for their beauty benefits might seem excessive or even dramatic. How much can the material of the pillow you sleep on really affect your appearance? The truth is that there is nothing wrong with sleeping on cotton pillowcases. However, silk pillowcases do come with certain noticeable advantages for your skin and hair that shouldn't be ignored.
Silk is less abrasive and irritating than cotton. Laying your face against silk for eight hours every night prevents sleep lines that lead to premature aging. Sleeping on silk pillowcases also minimizes frizz and split ends in your hair.
5. Turn On Your Humidifier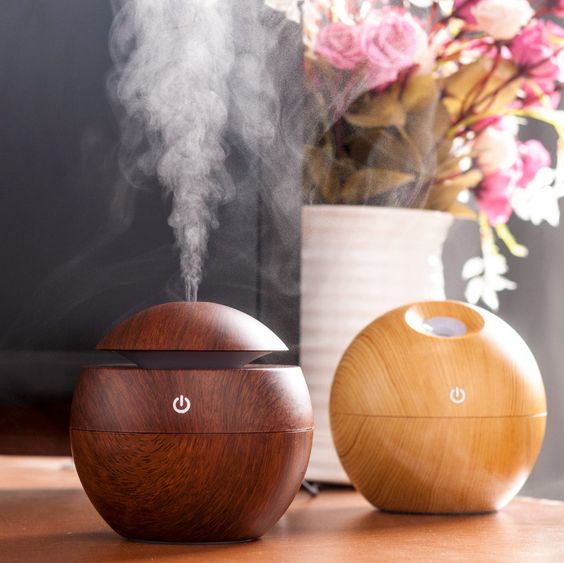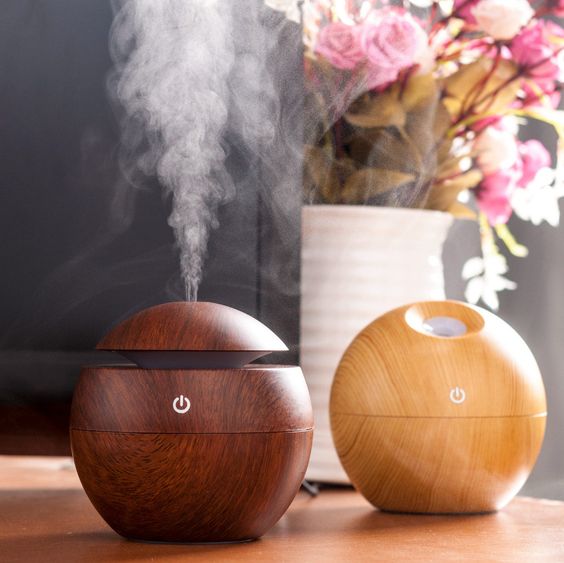 If you have a humidifier in your bedroom, leave it on at night while you sleep. Sleeping in a room that's filled with moisture from a humidifier replenishes moisture in your skin, which makes it smoother, softer, and more plump and prevents premature aging.
Using your humidifier at night is especially important if you are also running a space heater or central heating system. Hot air dries out and irritates your skin. The moisture from a humidifier counteracts this problem.
6. Do Your Hair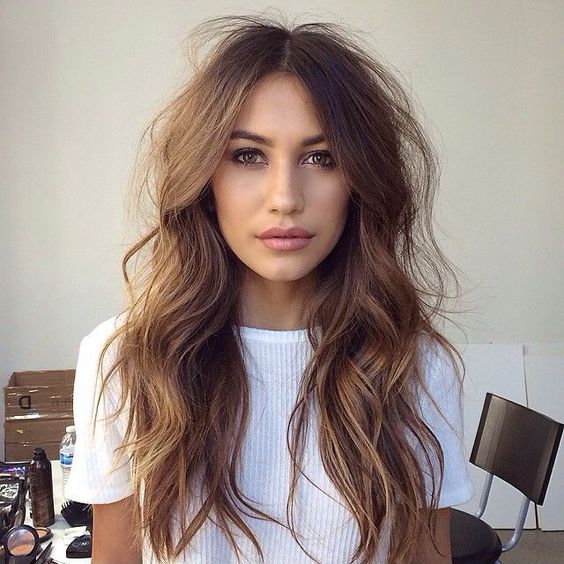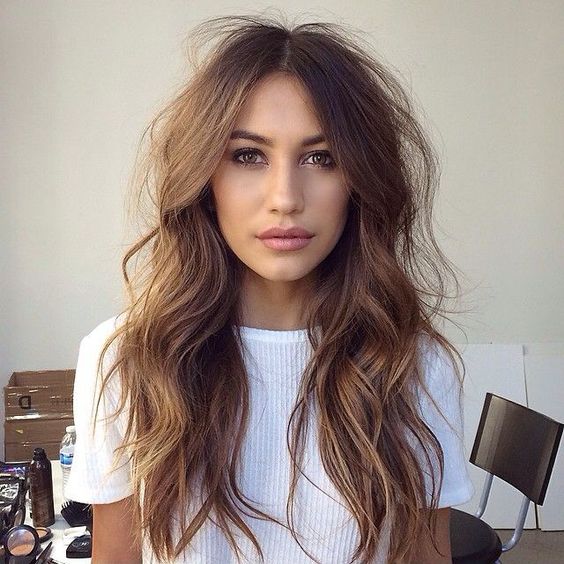 Styling your hair probably takes up a significant amount of time in your morning routine. If you find yourself running short on time in the morning, try doing your hair the night before instead. There are several ways to style your hair at night with minimal effort and wake up with gorgeous, fresh-looking locks.
Before you go to bed, try braiding your hair into several braids. Spray your roots with dry shampoo and wake up in the morning with chic textured waves. If you want to preserve the lifespan of your curls, twist your curled hair into two loose buns and wake up with bouncy curls that look brand new. You can also spray straightened hair with texturizing spray before bed and wake up with a fashionably tousled style. Revive your roots in the morning by working dry shampoo into them with your fingers.
7. Banish Your Dark Circles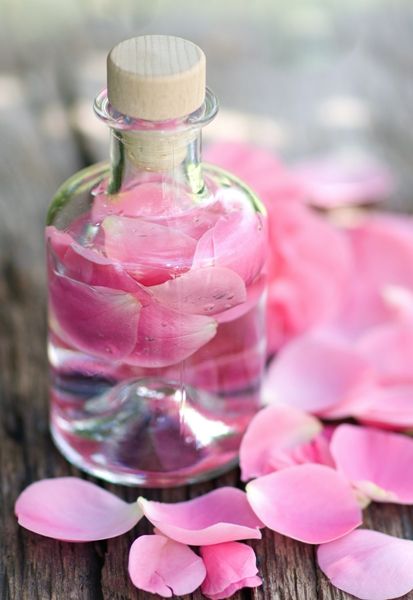 Dark circles underneath your eyes make you look unapproachable, tired, downcast, and older than you really are. It's no wonder that women dread waking up with dark circles the morning after a stressful day or a sleepless night.
Remedy dark circles and prevent them before they're even visible by swiping almond oil or rose water onto the area underneath your eyes. These two natural solutions lighten your dark circles and replenish moisture in your skin to revive its youthful glow.
Overnight beauty transformations aren't always a myth. Incorporate some of these easy habits into your nightly routine to quickly and naturally remedy some of your most frustrating beauty struggles.