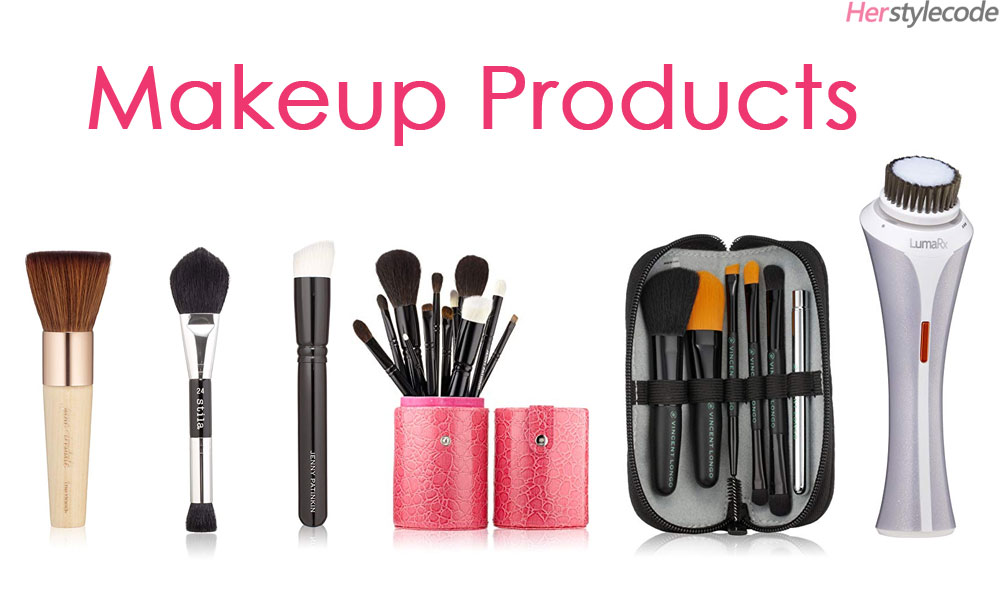 Makeup tools are just as vital as makeup itself. The tools you use to apply your makeup can make or break the quality of your look. Even the most expensive, high-end makeup products are pointless if you don't have the right, top-quality tools to back them up.
The best makeup tools help you get the most out of your makeup. Discover some of the best luxury makeup tools on the market that polish and perfect your makeup to ensure a smooth, even, natural-looking finish every time.
10. jane airedale The Handi Brush

Pressed powders are a major component of most women's makeup routines. This flat-headed brush from jane airedale is the perfect companion tool for pressed powder foundation, bronzer, highlighter, blush, etc.
A simple, durable design helps ensure that this brush lasts as long as possible. Its bristles are soft to prevent irritation, but firm enough to minimize powder fallout and wasted product. Sweep pressed powders over your skin using this brush to achieve a professional, photo-ready finish with no trace of flakiness, cakiness, or flashback.
SHOP NOW
9. stila Double-Sided Illuminating Powder Brush No. 24

The double-sided design of this luxury makeup brush from stila makes powdering your face more convenient and effective. One end of the brush is small, flat, and angled. Its small size and angled tip make this brush an ideal choice for applying powder underneath your eyes. The other end of this brush is larger and full of volume to make sweeping larger amounts of powder across your T-zone quick and easy.
Made from natural fine goat hair, the bristles of this brush are soft and supple. They hold and distribute powder products evenly to ensure minimal fallout and a smooth finish. You can use this brush with both pressed and loose powders without worrying about wasting product.
8. Lazy Perfection by Jenny Patinkin All-Over Face Brush

Sweep, buff, stipple, and blend with this all-over face brush from Lazy Perfection by Jenny Patinkin. This luxury makeup brushes angled tip and durable dual fiber bristles help you effortlessly achieve a seamless, natural finish for any makeup look.
This multi-function brush is the perfect tool to take with you on the go or always have on hand in front of your makeup mirror at home.  It is designed for use with any and all complexion products, including foundation, concealer, blush, bronzer, highlighter, contour, and more.
7. VINCENT LONGO Petite Beauty Clutch Brush Collection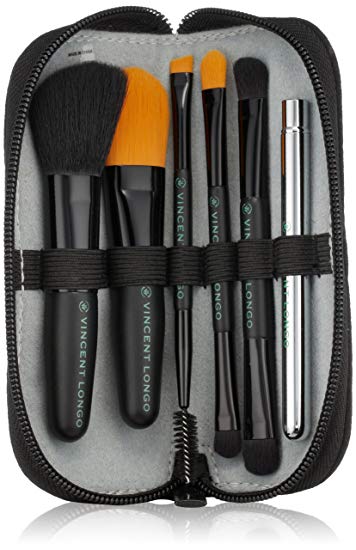 Perfect for beginners and more seasoned makeup users, this straightforward, top-quality brush collection includes six brushes. All six brushes are clearly labeled to prevent any confusion when choosing the right tool for any step in your makeup routine.
This collection is designed to provide you with all the brushes you need for your everyday makeup application at home or on the go in one compact clutch. The brushes include a powder brush, brow and liner brush, eyeshadow brush, contour brush, lip brush, and foundation brush. All of these brushes are at your disposal in a trendy, palm-sized fabric clutch that fits effortlessly into your purse or glove compartment.
6. Lazy Perfection by Jenny Patinkin Gem Collection All-Over Face Domed Brush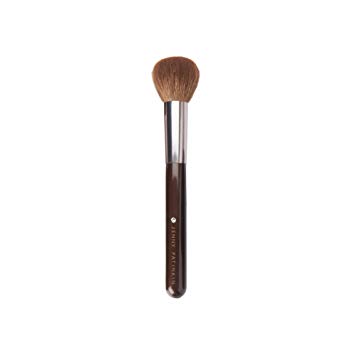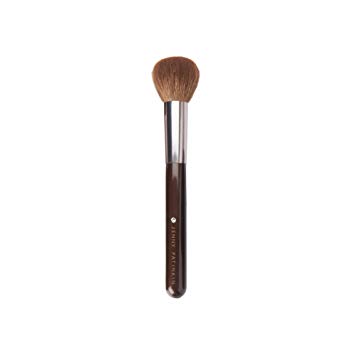 Handmade in Japan, this domed brush defines luxury in a makeup tool. It is crafted from uncut natural hairs of the highest quality and features a real Swarovski crystal embedded in its sturdy handle. The brush's versatile shape makes it an ideal tool for applying pressed powders, loose powders, and cream makeup products.
Gone are your days of worrying about cakiness and flashback. No matter your skill level, this brush helps you blend and buff your makeup to achieve an even, born-this-way finish every time.
5. Lazy Perfection by Jenny Patinkin Flat/Fluffy Cheek Brush

Your cheeks are one of the most sensitive areas of your face. That's why they deserve a gentle brush that won't irritate your skin while you apply your makeup.
This flat/fluffy brush is designed specifically for use on your cheeks. Its bristles are soft and lightweight to ensure a gentle, seamless application of powder blush, bronzer, contour, and highlighter products.
4. Lazy Perfection by Jenny Patinkin Large Domed Powder Brush

Achieve a sheer, natural finish for your makeup with this domed powder brush. With soft bristles that are full of volume, this brush provides a gentle, even application of powder products to your skin.
The brush helps you perfect your makeup with a finish that looks completely natural. Its long, soft bristles effortlessly sweep loose or pressed powder over your skin for a flawless finish with no fallout.
3. Michael Todd Soniclear Petite Antimicrobial Facial Skin Cleansing Brush System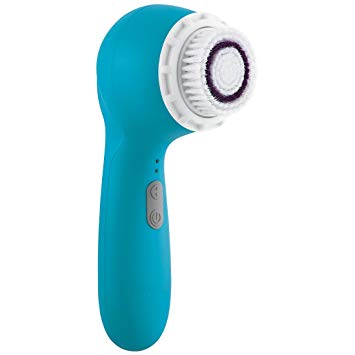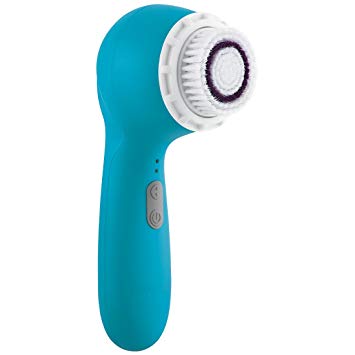 This facial skin cleansing brush system preps your skin to help you achieve a smooth, even finish for your makeup.
This one hundred percent organic brush is designed for daily use as a part of your regular skincare routine. It features three speeds for a personalized cleansing experience and is uniquely antimicrobial to protect your skin against common bacteria.
2. LumaRx Facial Cleansing Brush

Deep clean your face with this cleansing brush from LumaRx. You can use this dual-action cleaning tool every day both to prep your face for makeup and effectively remove your makeup at the end of the day.
This brush rotates and vibrates to eliminate all dirt, dead skin cells, oil, and debris from the depth of your pores. It runs at three speeds and comes with three separate bristle attachments–normal, sensitive, and massage–to ensure a gentle, soothing cleansing experience for your unique skin.
1. Lazy Perfection by Jenny Patinkin 12 Brush Complete Collection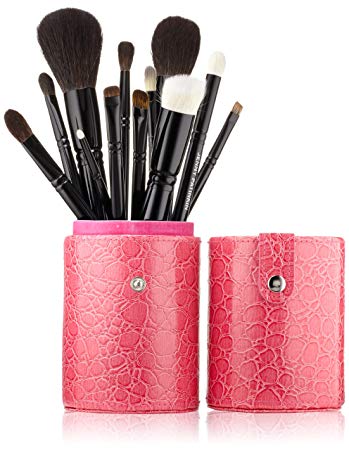 Have every makeup brush you need at your fingertips with this all-inclusive luxury brush collection from Lazy Perfection by Jenny Patinkin.
The collection includes twelve versatile brushes that fulfill all of your makeup application needs. With soft bristles and a durable design, these brushes help you blend your way to seamless, natural makeup every day. All twelve brushes arrive packed safely and neatly into a trendy round pink case. The case is multi-purpose. When you're at home, it can stand on its own on your vanity. When you're traveling, the stiff case effectively protects your brushes while in transit.
Make your makeup the best it can be. Transform the quality of your everyday makeup looks for the better by investing in some of the best luxury makeup tools money can buy.