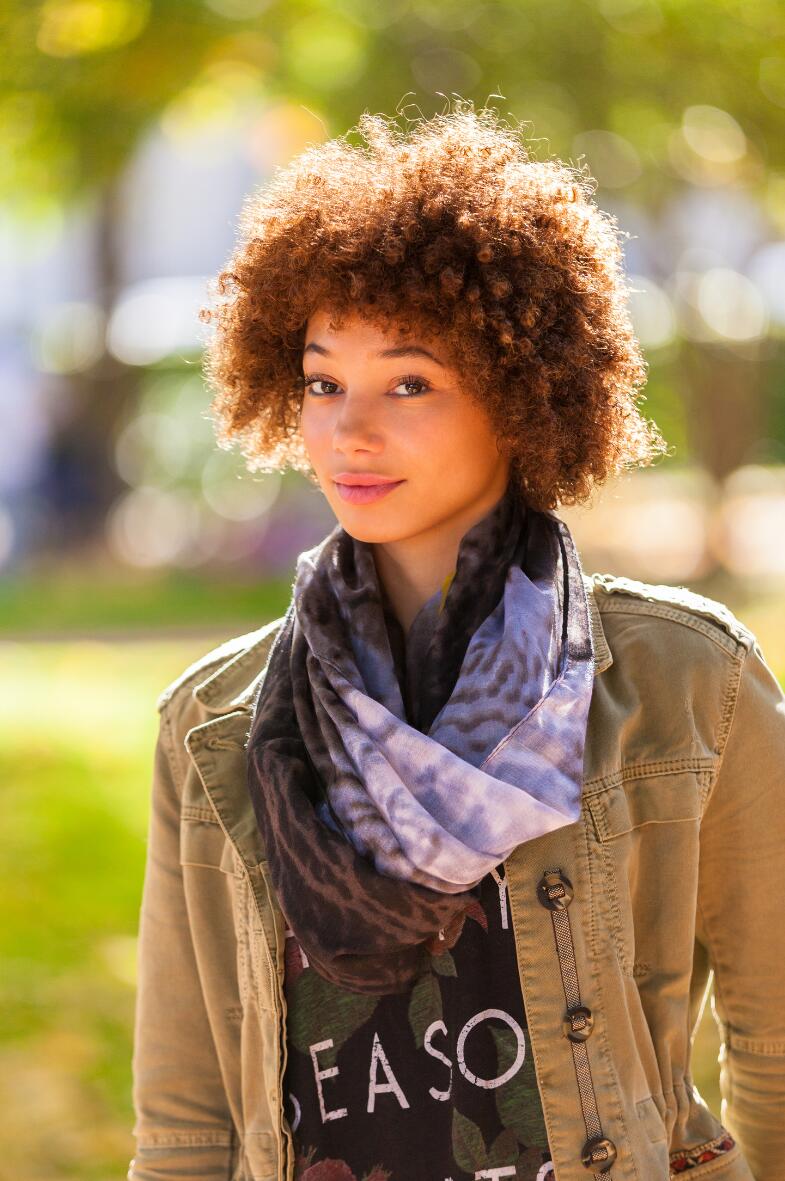 Our favorite retailers have all summer clothes on final clearance; back-to-school commercials are all over primetime, and some select, overly enthusiastic grocery stores already have their Halloween candy on full display.
Yep, fall is just around the corner. And if you were as lazy, or "laid back and relaxed" as I was this summer, do not fret, for we still have a solid month or so to be completely ready for the change in season and attitude. In order to start preparing now for your best fall self yet, here's a 10- step fall beauty prep list to get you started stress free and confidently! Have fun!
1. Strive for Fuller, Beautiful Brows
Yes, I really did just say to ease up on the waxing, threading, and tweezing (holla!) Fuller brows definitely compliment autumn greens, golds, and bronzes, and not to mention help further accentuate your face when you start rocking cute cold weather hats. It's totally cool to maintain by tweezing the strays here and there, but aim for nice, full brows, and define them with a brow pencil that's one shade lighter than your natural color to add depth to your brow definition. Curious as to which brow shape is perfect for you? Find out here!
Short on brow pencils? In a pinch, substitute in an eyeliner, then smudge with a Q-tip or your finger. Sorme Eyeliner in Charcoal or Brown match the most brows – or mix the two together to make your perfect hue.
2. Rock a Natural, Matte Nail Shade
Olive and grey- huge! Olive goes well with the fall shades such as shades of grey, plum (see also how amazing plum looks on your lips for fall), and navy, with grey being another great, all-inclusive compliment to the colors of the changing season as well. Not to mention, matte polishes are all the rage, as they allow for deep shades to be rocked without distracting from the rest of your look. Check out our recent post on matte manicures to get inspired before your next mani-pedi appointment.
3. Try Minimal Minerals
What goes really well with exfoliating your skin? Trying out mineral makeup! Mineral makeup is healthier for your skin in that it binds to oil instead of water, so will sit on top of your skin and protect it versus sinking into your pores and clogging them. Furthermore, mineral make-up is made out of natural ingredients, so is not as harmful for your skin. Finally, it is much more versatile, so you can do a lot more with a lot less.
Sorme has more than just foundation or powder in mineral formulas – they also carry mineral eye shadows and blushes, which gives your entire face a natural-looking glow.
4. Moisturize with Oil
Good-bye heavy night time moisturizing creams and hello to moisturizing facial oils! This product that has been around for quite a while but seems to be just catching on as we approach fall. Moisturizing oils can really balance out your skin's moisture consistency, and the best part is it only takes a little bit to moisturize your entire face. Not to mention, facial oil plumps skin and improves its tolerance to irritation, as oil is calming to skin. So the next time you stop by your beloved beauty counter, inquire about moisturizing oil for your face.
5. Exfoliate Your Skin
Although one of those fancy Clarisonic devices is probably the best way to everyday exfoliate your skin, I simply have not been able to afford one as of yet, so have kept up with exfoliating my face by way of washing my face with a simple exfoliating brush, and incorporating an exfoliating cream into my weekly skin care routine. Exfoliation is critical for healthy, glowing skin as we move into fall because it removes dead skin and unclogs pores to keep skin open and fresh to absorb the crisp fall air and add a sexy glow to your face.
Another favorite of mine? Try Sorme Exfoliating Fruit Cleanser for a deep pore cleanse.
6. Big, Bold Lashes
No kidding have big, bold lashes been the trend in the past couple of years, most likely thanks to Kim Kardashian. Regardless, thick, long lashes aren't going anywhere… except bigger, longer, and bolder. Bold lashes add instant glam appeal to your fall-fresh skin and mineralized make-up, and complement your gorgeous, full brows. Lots of options here: you can use all the cool mascaras on the market right now (my personal favorite being Sorme Extreme Volumizing Mascara), add falsies to any look, or go permanent with various lash growth treatments. The faux route is one of the easiest as long as you're careful. This guide here will help get you started. So go ahead and experiment with bigger, bolder, sexier eyes this fall.
7. Strive for Sleek, Smooth Strands
With cool, crisp air replacing the annoying company of summer humidity, we can also replace our beach waves and braids for smooth, sleek, straight strands. If you have thick, wavy hair that just takes forever to straighten, or have ringlet curls, consider trying a keratin straightening treatment. I tried out Überliss back in March, which is a formaldehyde free treatment that is designed for a greater variety of hair types (check out my experience here!). My smooth strands lasted throughout the summer, and cut my daily styling routine in half!
8. Try a New Brush
Yes, sleek strands are in, but in order to maintain health, shine, and add some volume, it's time to upgrade and/or try out a new brush. Two to try: a magnetic and nylon bristle brush, to add body and shine to your hair without tangling it, and a keratin thermal brush, which will decrease your drying time in addition to adding volume, shine, and sleekness to your locks.
9. Bob It
The bob has a million different variations, making it the perfect switch up in hair-do for everyone. This fall, a longer, chin length bob is popular, with softer edges, like the one Scarlett Johansson is sporting here.
10. Go Big Red! (Head That Is)
Red always seems to be the "it" color as we head into fall; I guess the changing leaves inspire us to change the color of our hair. Heck, I went red last fall. Talk to your stylist to incorporate warm, red tones that best match your skin tone, and enjoy adding some heat to your hair color!
So whether you end up trying one or all ten of these fall beauty preparation tips with the change in weather, you will be easily enhancing your routine and/or look as we head into fall.