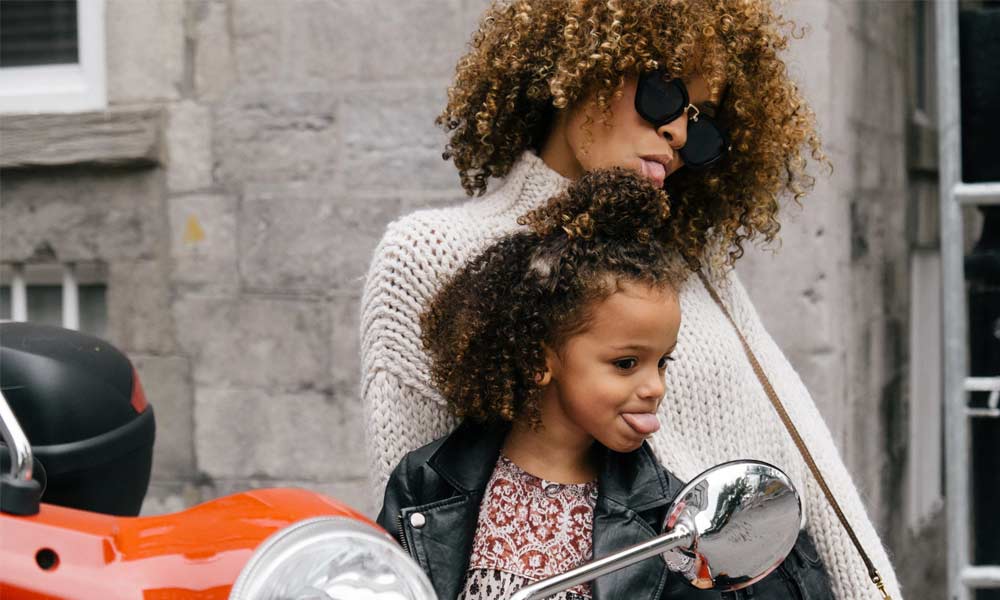 Kids are great at draining your batteries, even without a long workday to deal with on top of them. If you're a working mom who's forced to multitask to stay afloat, you deserve some extra special care. Working moms gotta treat themselves sometimes!
Here are some products that make life calmer and happier for the busy working mama. (and psst: these make awesome gifts for the lady in your life, too!)
Give yourself an early morning energy boost so you can tackle the day with a clear head. Put shower steamers on the shower floor or in a bowl of water and turn the temperature up to release clouds of citrus, herbs, and essential oils. You'll be more charged than ever to start the day—and you'll smell great, too!
Mint and eucalyptus varieties are also great to clear morning congestion and help beat a cold.
Don't be afraid to get a little extravagant. As a working mom, you're worth it! Rather than opting for a one size fits all facial treatment at the spa, try out a customized treatment that analyzes your skin type and skin concerns to create a facial designed uniquely for you.
Whether you're dealing with premature aging, blemishes, adult acne, dry or oily skin, a customized facial treatment will develop a strategy that's perfect for you.
CBD is all over the scene lately, and for good reason. New research has shown that CBD can provide therapeutic benefits for muscle soreness, anxiety, pain management, and sleep. Make sure you purchase CBD products that are lab tested and contain all-natural ingredients for the most effective, holistic treatment.
It's totally legal over the counter all over the country, and it's a great way to cope with the challenging demands of being a working mom. Give it a try!
Running around the house chasing after toddlers after a long day at work means you're gonna sweat. When you don't have time to keep applying foundation or powder, the solution lies in makeup primers specifically designed to fight sweat.
Once you start off your makeup routine with these primers, you'll never want to go back! Perfect for long work days or hot summers.
Some days, moms feel like they're on the phone 24/7. Between calling work, the family, and friends, your phone can take a bit of wear and tear.
Spruce up your phone with a convenient card holding pocket or a stylish phone grip. Keep your credit card in a place you can quickly access it, plus you're less likely to lose your phone around the house.
After a long, hard day at work, working moms want to slip into something comfy. Grab a super soft, warm cardigan or jacket that you can snuggle up with with a glass of wine and some chocolate in the evening. You can wear these to lounge around the house or to support the home team at a late-night football game.
You need a way to keep yourself fueled no matter where you are throughout the day. When you have a well-insulated mug, you can fill it with your favorite beverage and keep it warm for hours. This helps you save money in the long term by skipping that coffee run and bringing your drink from home instead.
Stress from work and parenting too often leads to skin problems. Even those of us with kids are not immune to a flare-up every so often. Luckily, there are beauty products out there specifically for treating adult acne that moms can try.
Establish your own daily skin routine with a combination of toners, moisturizers, and exfoliating scrubs. Your skin and self-esteem will be happy you did.
Candles don't just look pretty and smell nice—they actually have great psychological benefits. Certain natural scents evoke soothing feelings throughout your home that everyone can benefit from. Scents are connected to mood and memory.
By releasing certain scents, you can decrease anxiety, improve your mental clarity, or boost your energy levels. Try natural candles made with lavender, sandalwood, vanilla, or clary sage for stress-reduction.
Overworking can cause burnout, which can lead to exhaustion, emotional detachment. and depression. These are the last things you need as a parent!
One method you can use to combat burnout is Infrared or LED light therapy. In addition to fighting stress, the light therapy will renew your skin and aid with seasonal affective disorder. Pampering yourself with light treatment means you'll spend less on skincare in the long run—plus it's a relaxing, therapeutic experience.
Rushing between work and home and school and the store means you need to carry a lot of essentials with you. You need a bag that works as hard and lasts as long as you do without causing you strain.
It's hard to find a bag sometimes that's both ergonomic and stylish. This bag from Lo & Sons has a water bottle pocket, shoe compartment, laptop sleeve, and essentials pocket so you can switch gears and commute easily. The memory foam shoulder pad saves you some strain, too! (Find more tips on herstylecode.com)
When working moms get stressed, all that tension ends up in the shoulders, leading to headaches and pain. Knead that stress right out of your shoulders for as long as you want without wearing out someone's hands!
This shiatsu back massager features rotating massage heads that alternate directions and sit comfortably around your neck with soft armrests. You can adjust the speed and intensity, and also turn on the heat for an added level of comfort. These aren't as expensive as you might think, and they're well worth it if you have chronic shoulder pain or tension headaches.