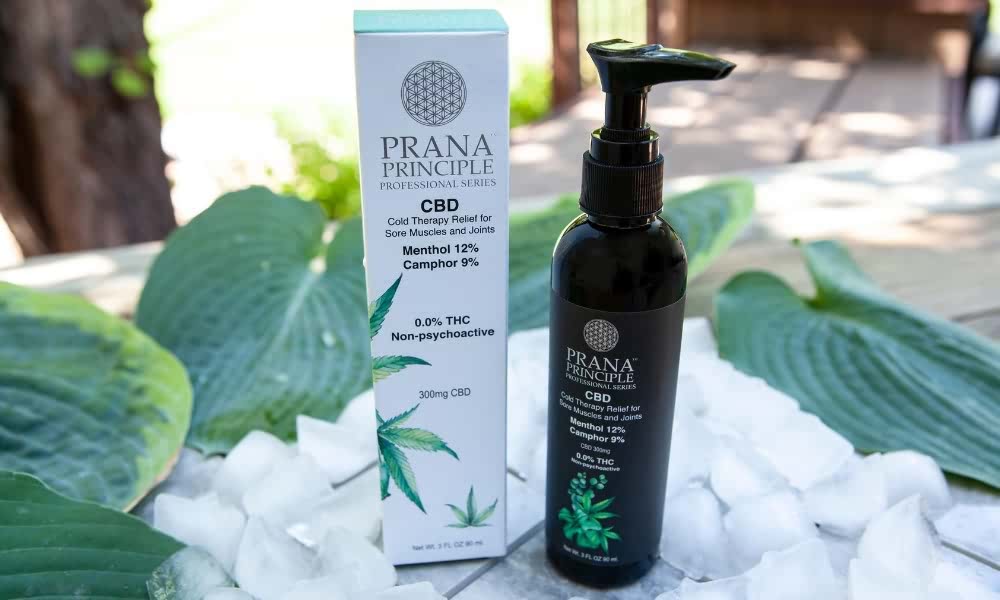 Over the past few years, CBD has risen in popularity, and for good reasons. Research has found that CBD can naturally interact with our endocannabinoid system, providing us with numerous therapeutic benefits. CBD is known to be effective when ingested and also when applied to the skin. Although most CBD skin care products are relatively new to the market, CBD has been used topically to treat eczema, acne and psoriasis and other skin concerns for centuries.
Prana Principle has harnessed the power of this dynamic non-psychoactive cannabinoid in their line of CBD topicals. Prana's parent company, the APAX Group, was founded in the Netherlands 25 years ago. Their experience developing hemp products in Amsterdam has provided them with decades of in-depth knowledge on the best extraction and purification practices. With so many CBD products on the shelves, it is important to know which ones are high-quality and which ones could contain unwanted ingredients.
Prana Principle products are made in the United States, and the hemp used is non-GMO and sourced from organic farms in Oregon, Colorado and Kentucky. Their products are rigorously tested using chromatography and third party lab analysis.  These tests confirm potency and purity, and they also ensure that these products contain 0.0% THC. Prana obtains a Certificate of Analysis for each new batch of products. Here are some of Prana Principle's top sellers that offer great benefits and may help calm your body and your mind.
CBD Bath Bomb with Jasmine Leaves
CBD has powerful antioxidants that are beneficial to your skin. Why not enjoy the power of CBD while soaking in the tub? You can take your bath to a whole new level with Prana Principle's CBD Bath Bomb. Made with epsom salt, broad spectrum hemp oil and dried jasmine leaves, this bath bomb will soothe your skin and help you unwind. There are no synthetic fragrances or dyes in this bath bomb. It makes the perfect gift for yourself or for a friend.
CBD Sleep Lotion with Lavender and Melatonin
Studies have found CBD can be used to treat anxiety and can help you sleep. If you're not comfortable ingesting CBD, you can unwind at night with a lotion. Prana Principle's Sleep Lotion combines natural botanicals, essential oils, and broad-spectrum hemp oil to nourish your skin and help you get a good night's sleep. The natural, calming scent of lavender combines with topical melatonin to give you a CBD lotion that will quickly become an essential part of your bedtime routine.
CBD Cold Therapy Cream
Research has shown CBD has anti-inflammatory properties, and can help with pain when applied topically. If you have an active lifestyle or even daily aches and pains, Prana Principle's CBD Cold Therapy Cream is the perfect addition to your wellness regimen. This fast-acting cream works rapidly, giving you an instant cooling sensation and has the soothing scent of tea tree and peppermint. Its long-lasting benefits help your muscles stay relaxed and can prevent soreness.
CBD Acne Therapy Cream
The antibacterial and anti-inflammatory properties of CBD have shown to make it effective at treating acne. Prana Principle's CBD Acne Therapy treatment is designed to clean the skin and remove acne-causing bacteria. Its second key ingredient after CBD is salicylic acid, an ingredient widely used to treat acne and blemishes. You can actually see and feel this powerful acne treatment begins to work upon application.  The skin may naturally turn pink as bacteria is lifted from the pores. Users might also feel a tingling sensation as the product goes to work to purify the skin and help alleviate oils. This is a natural reaction to the ingredients in the formula.
CBD Eye Serum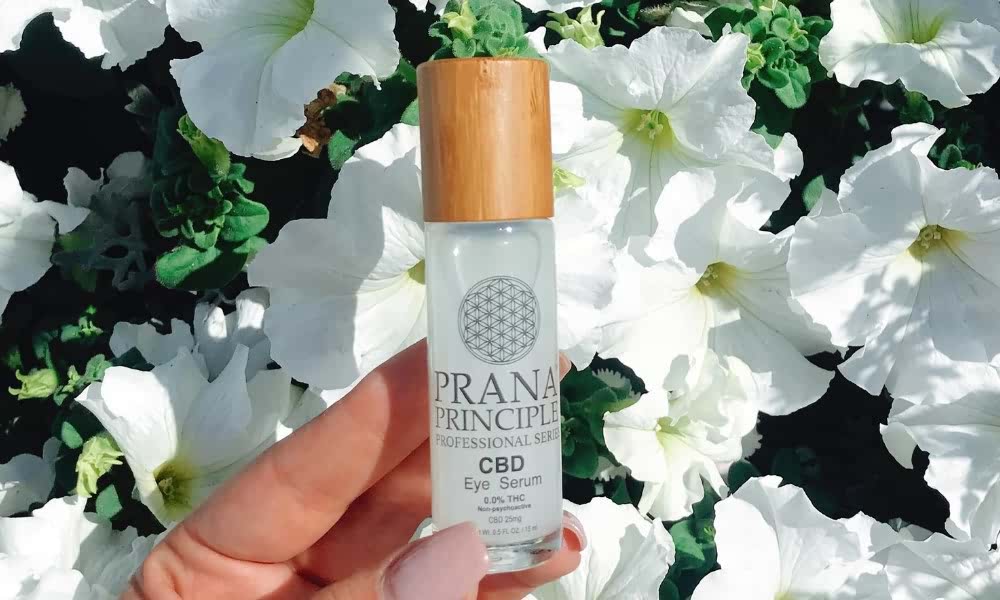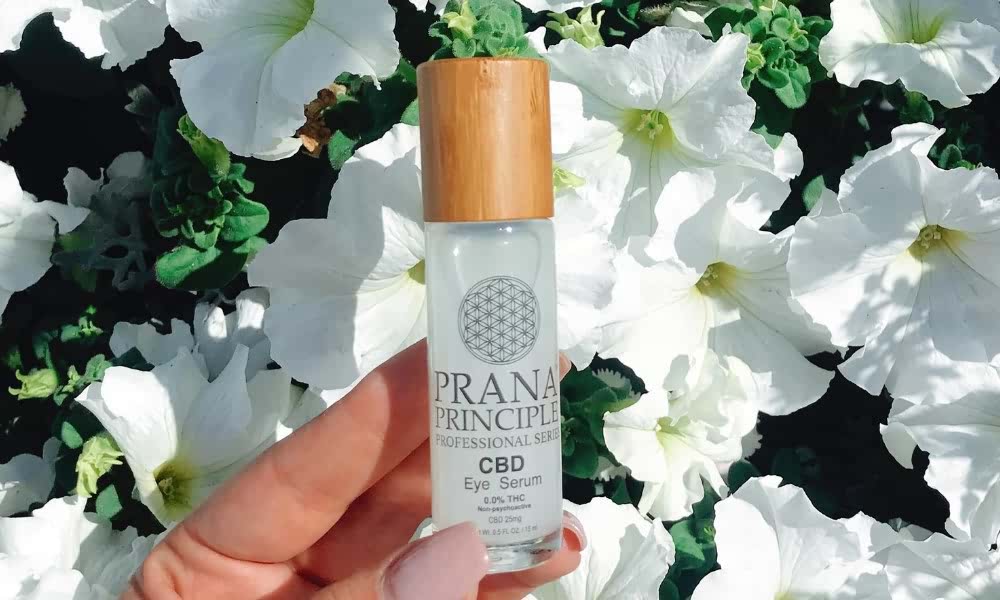 Because of the strong antioxidant properties of CBD, it has also shown promising results for aging skin. There are many CBD products on the market for smoothing wrinkles. Prana Principle CBD Eye Serum visibly firms and smoothes skin around the eyes. Their formula is designed to reduce the look of puffy eyes and dark circles leaving skin healthy and hydrated. (www.herstylecode.com)
CBD Moisturizing Body Oil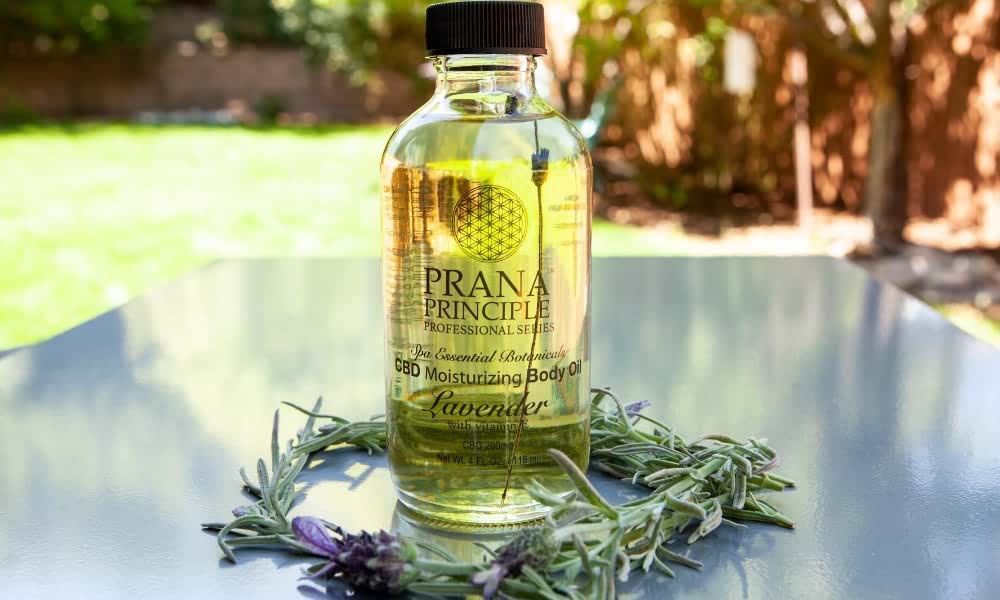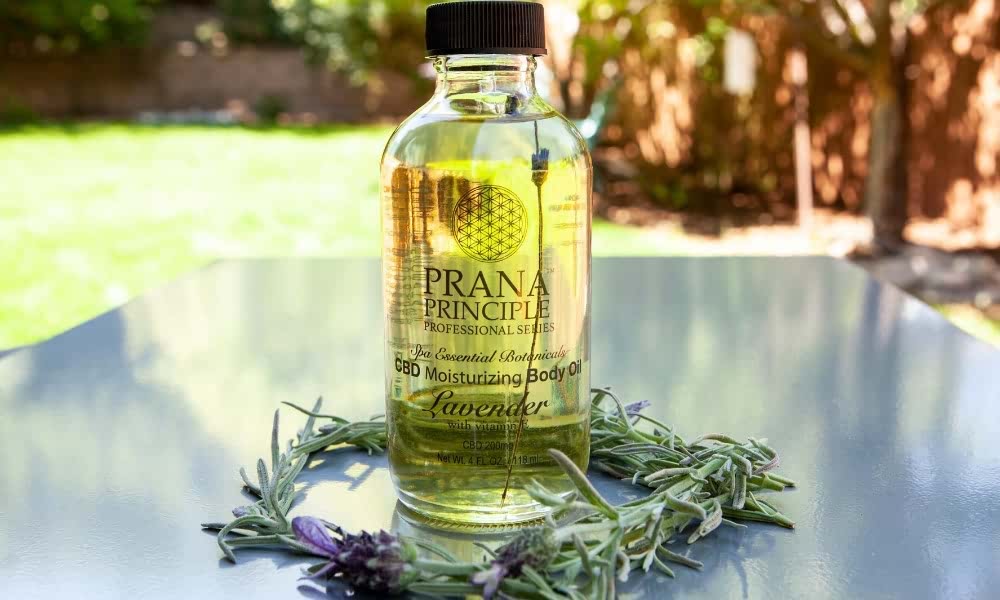 If you suffer from dry and itchy skin, CBD could be your savior. Prana Principle's CBD Moisturizing Oil combines essential oils and broad-spectrum hemp oil to moisturize and nourish your skin. It also has vitamin E, which is known to alleviate dryness and itchy skin. Each bottle is infused with a sprig of real lavender.
CBD Botanical Shampoo & Conditioner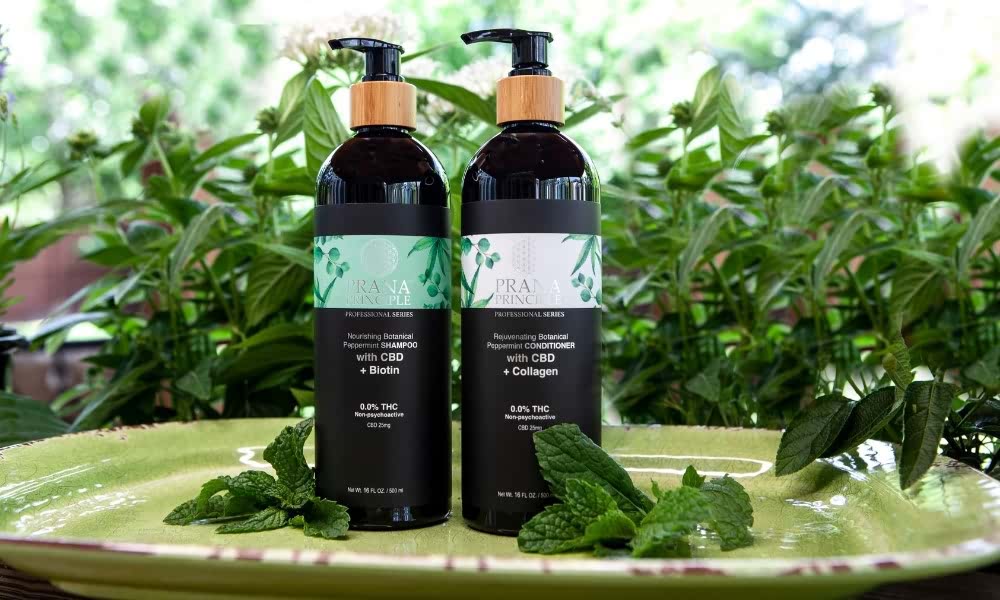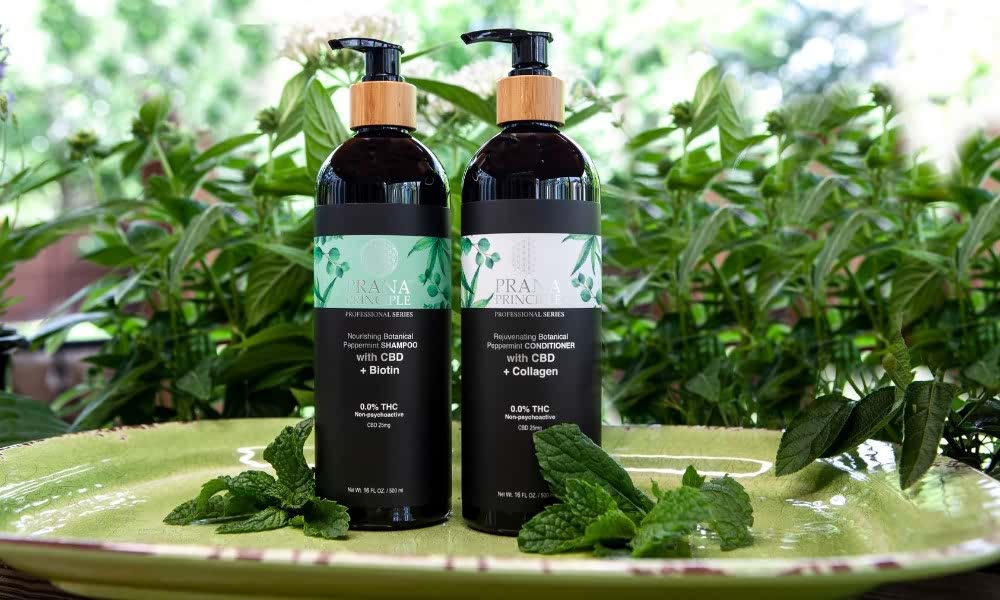 We've covered how CBD can help your skin, but what about your hair? Prana Principle's Shampoo & Conditioner can rejuvenate and strengthen your hair. The fatty acids and amino acids in CBD have been shown to help the hair grow faster and CBD has been used to treat hair loss. Prana's haircare collection is made with natural botanicals and peppermint so your hair will look and smell amazing.
CBD Foot Masks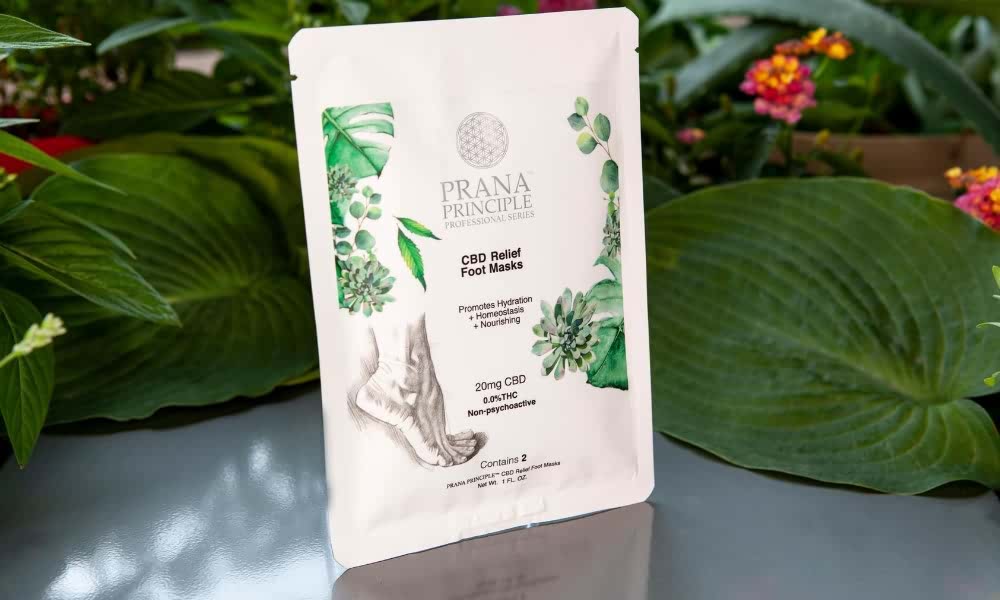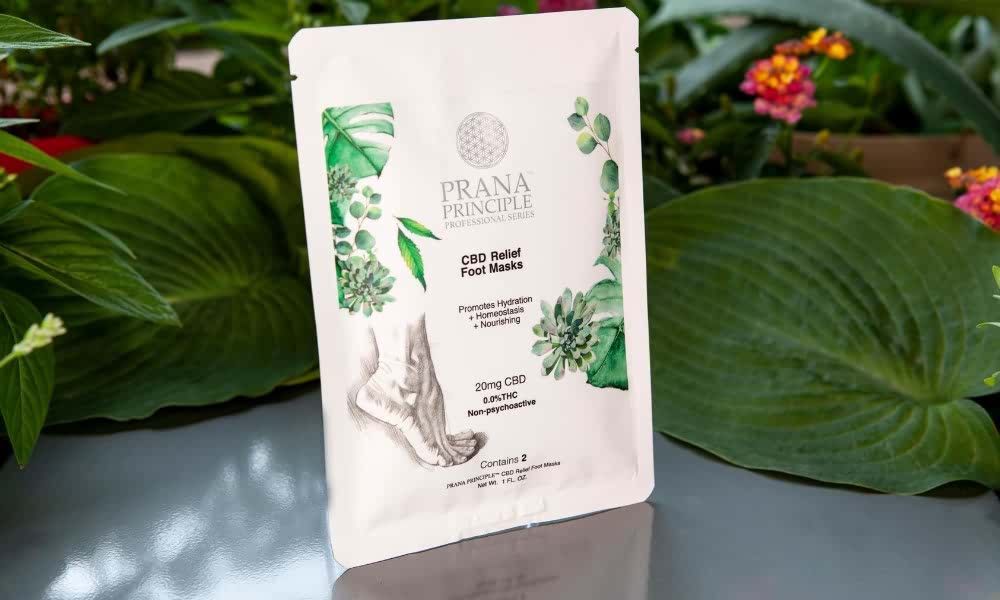 You can enjoy CBD topically from your head to your toes! Prana Principle's CBD foot masks provide relief while moisturizing dry, tired feet for noticeably silky skin. If you've spent the day on your feet, these masks are the perfect way to help them relax and feel hydrated. The masks do not have any artificial fragrances or coloring and are made with natural botanical ingredients.
CBD is safe to use, and there are very few risks that come with trying it. Topical CBD is not something you can overdose on, but it is recommended to carefully follow any instructions on the packaging.
Prana Principle believes that the key to good health is knowledge combined with action. When you purchase products from Prana Principle, you can feel good knowing that they give back to those in need. Since 2018, Prana Principle has worked with the PIER Institute to improve the health, wellness and safety of vulnerable communities in Colombia, South America. Prana has worked on projects related to health, nutrition and education.
Visit pranacbd.com to browse more of their CBD topicals and skincare. You can also see tips and stay up to date on current products by following them on Instagram.(Her Style Code)