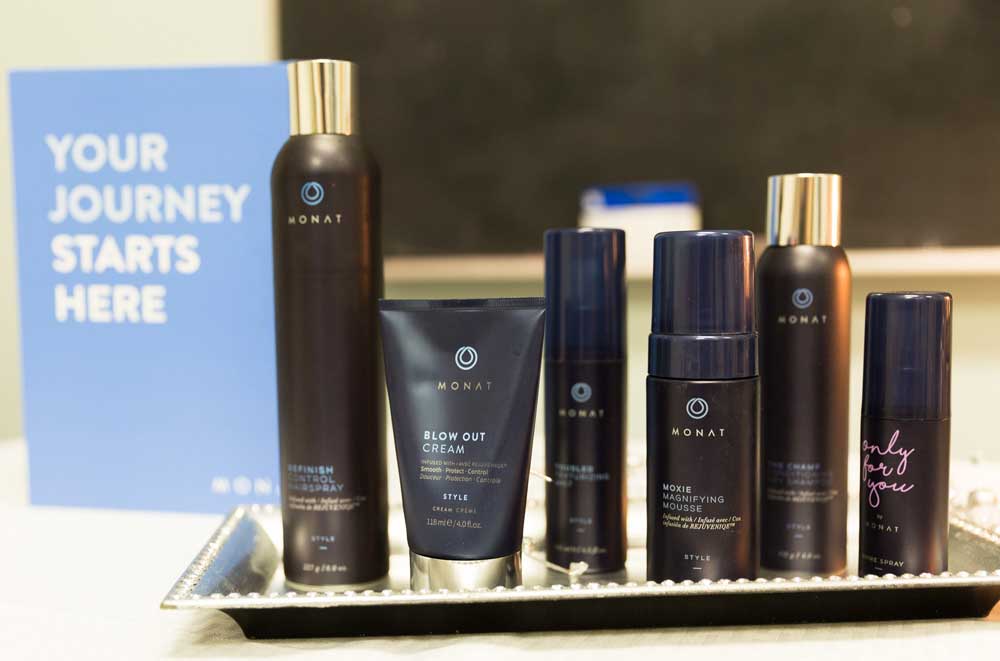 Most modern women make damaging decisions when it comes to hair coloring and styling. Whether you get your hair colored every month or flat iron it on a daily basis, you're likely damaging your fragile strands with at least one of your regular beauty habits. Fortunately, it is possible to repair even severe hair damage. However, cheap, low-quality masks, conditioners, and serums just won't cut it when it comes to repairing your hair and keeping it healthy long-term.
Treat your hair with the respect it deserves and pay more attention to the products you use to clean and style it. Indulge your locks with only the highest-quality luxury haircare products that strengthen, nourish, and soften your hair to restore it to its prime health and beauty.
10. PHYTO Phytodefrisant Botanical Straightening Balm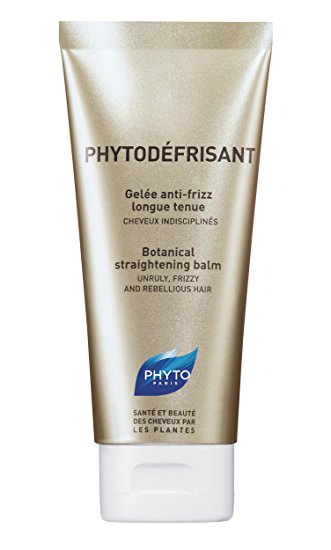 Designed for curly or textured hair, this PHYTO straightening balm is infused with a blend of botanical ingredients. Natural plant extracts in the heat-activated balm prepare your hair for blow drying to help you achieve an effortlessly sleek, shiny, straight style.
When your hair is wet, use a comb to run this lightweight balm through each strand from root to tip. Activate its sleek, straightening effects by blow drying your damp hair. If necessary, use a flat iron to smooth any wavy hairs or fly-aways for a polished, refined pin-straight finish.
SHOP NOW
9. Leonor Greyl Paris Eclat Naturel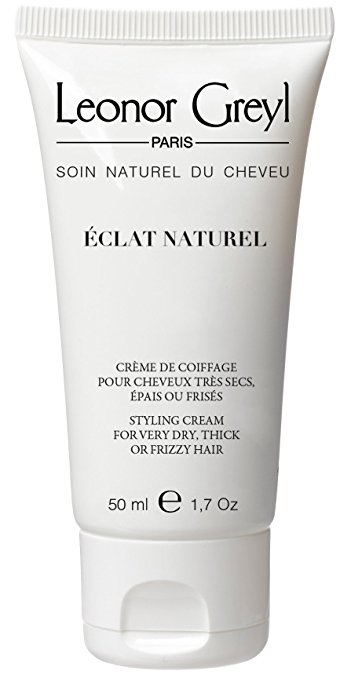 Beat frizz and fly-aways once and for all with this styling cream from Leonor Greyl. It softens and adds instant shine to hair of any type or texture to make it more manageable for daily styling.
This cream is a must-have for women with dry and/or damaged hair. Its lightweight, powerful formula offers intense hydration without weighing down your hair or leaving residue. Use a small amount of this cream daily to gradually repair damage from heat, color, or chemical treatments.
SHOP NOW
8. ORIBE Split End Seal Beautiful Color Treatment

Hydrate and protect your color-treated hair simultaneously with this color treatment from ORIBE. Infused with plant extracts and a special polymer blend, this serum instantly strengthens, repairs, and protects your hair.
The ORIBE color treatment binds to your hair to over ninety percent of split ends with just one application. Its protective formula also helps extend the life of your hair color by shielding it from heat and weather. Apply it to damp or dry hair before styling for softer, smoother, more brilliant hair.
SHOP NOW
7. Leonor Greyl Paris Baume Bois de Rose Modelling and Sculpting Balm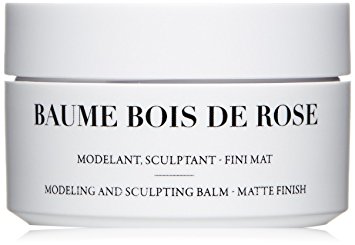 Style any hair type or texture any way you want with this powerful sculpting balm from Leonor Greyl Paris.
Multiple natural waxes–including berry, jasmine, and carnauba waxes–blend together in this formula to hydrate, hold, and protect your hair. The balm never dries completely to prevent hard crunchy, strands. Its matte finish removes any hint of greasiness and its lightweight formula leaves your hair looking and feeling natural and manageable.
SHOP NOW
6. FHI Brands Runway IQ Session Styling Dry Spray

Revive your hair with this styling spray from FHI Brands. Designed to be used with heated styling tools, the spray's formula works with your blow dryer or flat iron to add instant body and volume to your hair.
Brush this spray through your dry hair to add manageability for everyday styling. Its lightweight formula leaves no stickiness or residue behind but adds shine that gives your hair a healthy, beautiful finish.
SHOP NOW
5. Macadamia Professional Nourishing Moisture Masque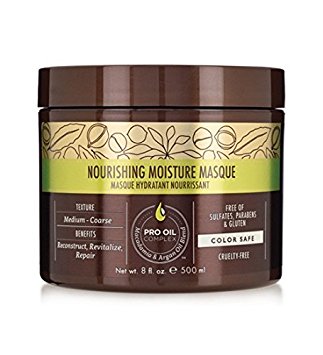 Specially formulated for textured hair, this hair masque from Macadamia Professional provides intense hydration that leaves your locks soft, manageable, and frizz-free. It effectively moisturizes even extremely dry hair and repairs severe damage from heat, color, and chemicals.
Keep this masque in your shower and apply it twice a week after shampooing your hair. Wait five to ten minutes before rinsing it out to give your hair a chance to absorb the maximum amount of softness, strength, and shine.
SHOP NOW
4. ORIBE Royal Blowout Heat Styling Spray

Protect your hair from high-heat styling tools and dry your hair in record time with this heat styling spray from ORIBE. Infused with hydrating Moroccan Argan oil, the lightweight mist coats your hair to help it dry more quickly, protect it from heat, and add a shiny finish.
Mist a very small amount of this spray through your hair from mid-shaft to ends. Apply the blowout mist to damp hair immediately before blow drying to get shinier, softer, smoother hair in less time.
SHOP NOW
3. ORIBE Dry Styling Set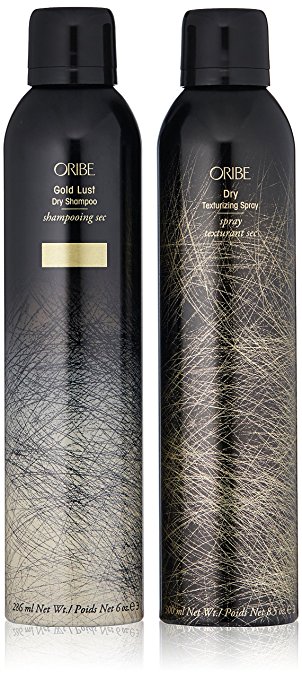 On busy mornings when you don't have the time or energy to shower, you can save yourself from a bad hair day with this dry styling set from ORIBE. The set includes a dry shampoo and a texturizing spray to clean, refresh, and shape two or three-day old hair.
The Gold Lust dry shampoo instantly absorbs oil, dirt, and residue to leave you with hair that looks and feels fresh-out-of-the-shower clean. The texturizing spray is a lightweight formula that won't weigh down your hair or leave any residue behind. It adds texture and volume, improves the manageability of your hair, and helps it hold styles longer.
SHOP NOW
2. ORIBE Gold Lust Transformative Masque

Nourish your hair and restore its health and strength with this intensive hair masque from ORIBE. Designed for tired, damaged hair, its white tea and jasmine-infused formula strengthens and conditions every strand to leave you with softer, bouncier, healthier hair.
Massage a liberal amount of this masque through your hair from root to end. Leave the formula in your hair for at least five to ten minutes before rinsing. Wait longer before rinsing to intensify the masque's effects.
SHOP NOW
1. Imperial Barber Grade Products Classic Pomade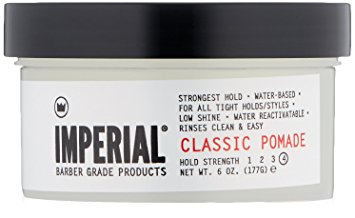 Mold your hair into whatever shape or style you want with this intense, long-lasting pomade from Imperial Barber.
This refreshing water-based pomade provides an industrial-strength hold that keeps your hair in place all day long no matter how you style it. Its lightweight formula is easy to apply and easy to rinse out, and it won't weigh down your hair or leave residue behind. Plus, the pomade's semi-sheen finish adds shine to your hair without looking heavy or greasy.
SHOP NOW
Start taking care of your hair the right way. If you can't bear to part with your bleaching routine or your heat-styled pin-straight strands, make up for the damage by investing in luxury haircare products that safely and effectively protect, repair, and revive even the most overworked hair.