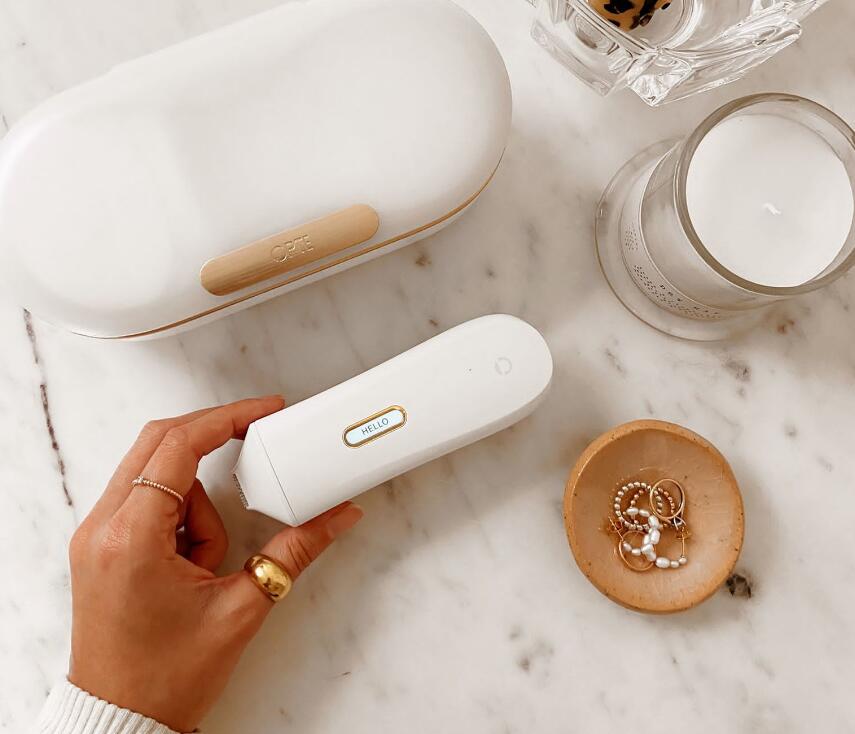 Covering up dark spots and acne scars on your face can be tricky. People assume a dab of concealer does the trick, but more often than not, layers of makeup will just make your skin look cakey and bring even more attention to discolored areas. Ladies with hyperpigmentation will know what I mean.
But what if I told you there was a way to hide those dark spots every single day without having to worry about super thick foundation that clogs your pores and breaks you out even more? And what if it was made with skin-loving ingredients that work to fade those scars in the long term?
That's exactly what OPTE aims to achieve. This new, innovative "makeup printer" is an excellent way to hide dark spots on your skin while making your complexion look naturally glowy. Here's what they stand for and what products they provide.
Overview of OPTE
OPTE is a brand created for women who have always struggled with skin discolorations, whether from acne scarring, hyperpigmentation, or rosacea and other delicate skin conditions. Its flagship product is the OPTE Precision Skincare System, a handheld device that paints makeup over dark spots.
This system was 14 years in the making, so you know the OPTE team put out all the stops to provide the best technology ever. Over 500,000 engineers worked together in that time to perfect the system.
The brand stands for confidence in your own skin, which is why they've come up with a unique and innovative way to get people to enhance their natural beauty. They aim to empower women with their technology, allowing them to feel their best without abusing makeup.
While the OPTE system is the crème de la crème of their line, there are other OPTE essentials that people rave about too—all of which are fantastic for the skin. Here are their bestselling skincare products:
1. OPTE Precision Skincare System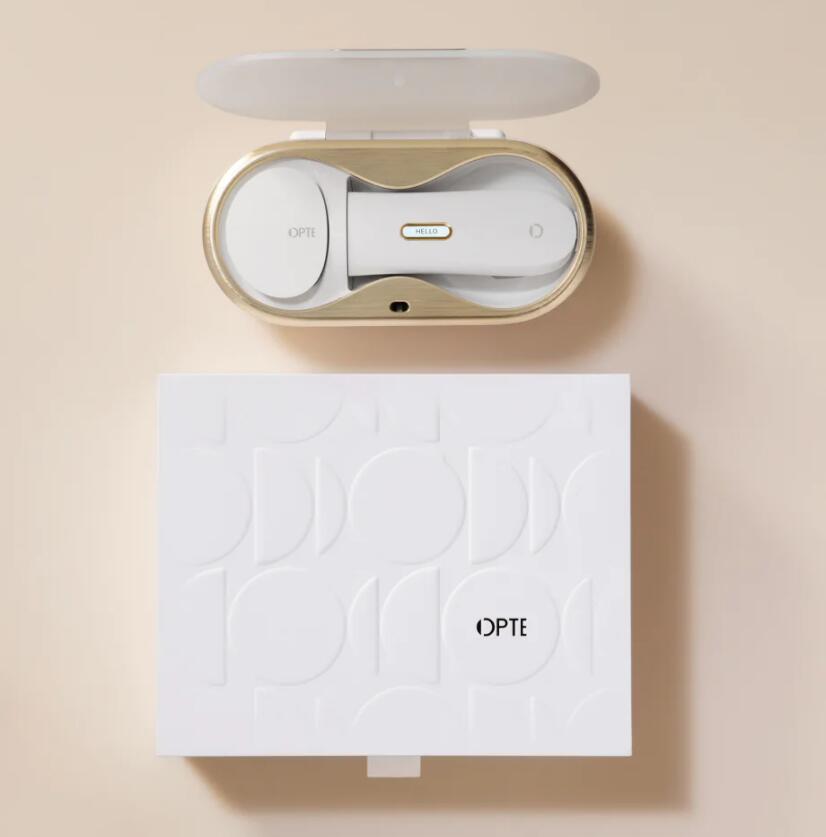 First off, we have the crowning glory of OPTE—their revolutionary precision skincare set. This set comes with a device with smart technology that you hover over your face. It then detects any discolored areas you have and then deposits a tiny amount of pigmented serum on it to cover it up.
The serums come in three different shades: light, medium, and deep skin tones. They work well enough to cover all kinds of dark spots, from age spots to scars left behind by bad breakouts.
Since it only corrects the discolored areas, you won't have to wear a full face of foundation anymore but still have smooth, blemish-free skin. In fact, OPTE recommends against putting makeup on top after using the system. It's perfect for minimalists who want clear skin but hate doing makeup every day.
The optimizing serum (aka the pigment that covers up your dark spots) doesn't just cover your scars temporarily. It also works to fade those spots over time. It's infused with 5% niacinamide, which is known to brighten the skin and give you a more even tone.
2. OPTE Refill Kit
Obviously, the more you use the OPTE system, the faster you'll run out of the pigmented serum. But you don't have to buy a whole new system again—you can just opt for these refills.
The kit includes the optimizing serum, which comes in three different shades. The formula was designed in Japan and is completely clean. You won't find potentially skin-irritating ingredients such as parabens, sulfates, fragrance, and dye.
It also has a conditioning disk, aka the part of the OPTE system that self-cleans the machine. It's practical to replace this part from time to time to ensure your OPTE system stays in tip-top condition and doesn't get worn out and dirty.
If you join the OPTE members' club, you can get a subscription for these refills so you never have to stress out about when your stocks need replenishing. But there's also an option to do single purchases.
3. OPTE Brightening Concentrate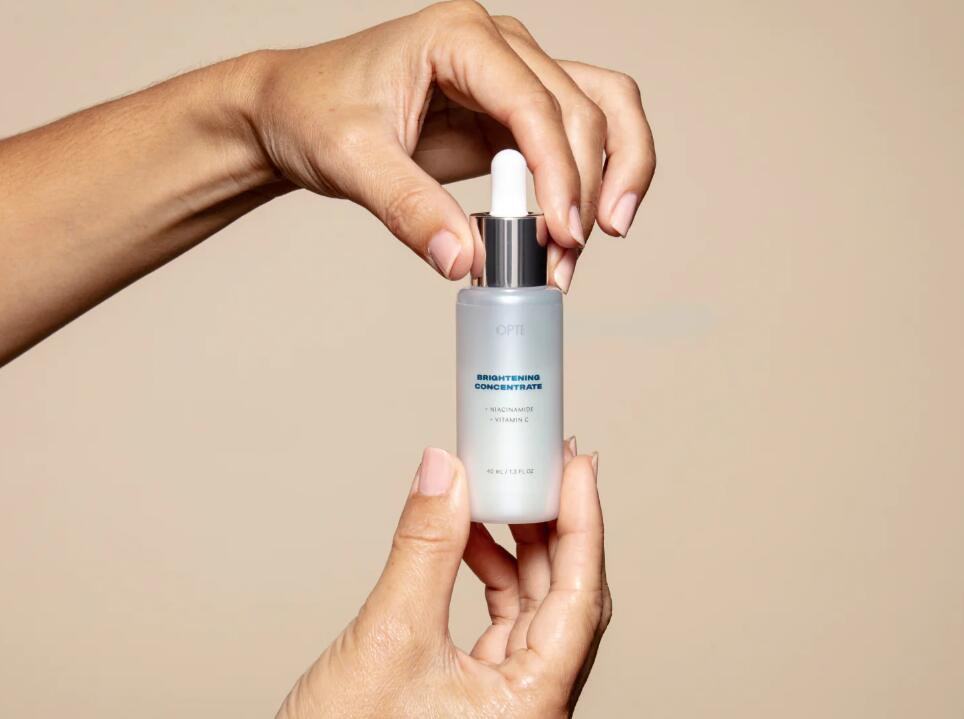 Speed up the fading of your dark spots with this brightening concentrate. It's filled to the brim with rejuvenating and lightening ingredients such as vitamin C and niacinamide, making it the perfect daily serum for those with hyperpigmentation issues.
This concentrate also helps boost elasticity in the skin, making it look dewy and bouncy even without makeup on. When used consistently, you'll see a big difference in how obvious your dark spots look.
The best thing about this concentrate is that it's non-greasy and featherlight. That means you can layer it underneath the rest of the products in your skincare routine. It also doesn't have parabens, synthetic dyes and fragrances, and other hazardous ingredients.
4. OPTE Optimizing Peptide Moisturizer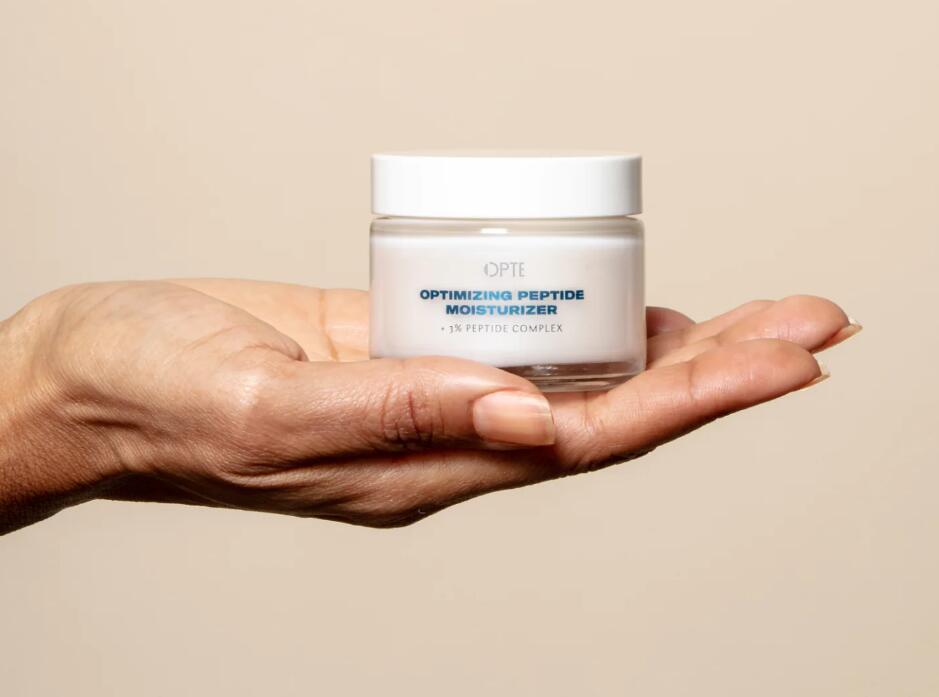 Lastly, we have this peptide-rich moisturizer—your final step of the regimen before using your OPTE system to cover up those dark spots.
It's filled to the brim with nourishing ingredients, like hyaluronic acid to hydrate and volumize your skin for extra plumpness, or sea fennel extract and shea butter to smoothen your complexion.
Many of these ingredients (like the intriguing sea fennel extract) also boost collagen production in the skin, allowing it to delay the onset of wrinkles, age spots, and other signs of skin aging.
This moisturizer is designed with a special microcapsule delivery system so you can maximize the potency of every ingredient as it is sucked up by your skin barrier.
What customer reviews think of OPTE
Because the OPTE handheld device is such a unique invention, influencers and ordinary women alike have clamored to get their hands on it. So many content creators have done OPTE demo videos on their socials, many of them with glittering reviews.
Milabu, for example, share on her YouTube channel how amazed she was with the results. "I'm completely shocked and blown away," she said. "I look at my skin and I'm like 'wow, I feel like this is what my skin is supposed to look like!'"
However, she points out that there are still a few issues with blending. "If you go fast in certain areas…the pigment kind of leaves little lines," she explains. "So, you have to go back and blend it with your finger."
Another YouTuber who loves OPTE is Zoe Miyoko. "This is definitely faded and visibly looks faded," she commented after using the OPTE system over her active breakouts. "I have pretty bad acne, but if you maybe have just freckles or a little bit of hyperpigmentation, the serum and the color would work really well."
FAQs
Does using OPTE make your skin look natural?
Yes, OPTE's serum makes your skin look more natural than if you were to put on a full face of foundation on concealer. It only colors the areas of your skin that are discolored so that they blend well into the rest of your skin.
How long does the serum last on the skin?
One application lasts around 8-10 hours. If you want to extend that coverage, you can powder your skin throughout the day to keep it from melting away or rubbing off.
Is using OPTE painful?
No, it's completely pain-free. The device isn't even pushed down onto your skin that hard, so there's not a lot of pressure that can cause irritation. The only thing you may feel is a cooling effect of the serum once it paints over your discolored skin.
How do I wash the serum off my skin?
You can use makeup removers, oil cleansers, and facial foam to get rid of the pigmented serum. It's not that difficult to wash away, so one cleanse will do the trick.
Can I use OPTE for any part of my face?
Yes, OPTE is designed to work on any part of your face—even in those hard-to-reach contours and crevices like by the sides of your nose or under your eyes.
Will it help for covering up redness?
Yes. The OPTE system detects discoloration. And since inflamed skin or flare-ups are red and are a different color from the rest of your face, the machine will consider it a dark spot and color over it.
How many uses do I get in each bottle of the serum?
Each serum bottle is good for 60 uses, which will last you more or less two months. If you don't wear makeup every single day, it will last even longer.
Is the brand clean and cruelty-free?
Yes, OPTE never tests on animals and doesn't have irritating ingredients like parabens or formaldehyde.
Is OPTE worth it?
Many people might think that an automatic serum dispenser on acne scars and dark spots sounds too excessive and unnecessary. But if you've suffered from hyperpigmentation for years, you'll know that this type of device is more than worth the money.
The device itself might be on the expensive side. But as long as you take care of your OPTE system, it can last you years. So if you want to lessen your use of foundation but want to cover up those dark spots on a regular basis, it would be a fantastic investment for you.